Hello! Hello!
Happy Thanksgiving weekend! This is always one of my favorite weeks because we get together with family for the holiday. This year we are heading back to Hilton Head Island to have a big Thanksgiving with my family at the beach. We are signed up for the Turkey Trot and I plan to totally embrace the beach in the offseason. I'm hoping to get back to having Thanksgiving at my house next year but with the big 1st birthday party for the boys just a few weeks ago I knew I didn't have it in me... and I was pretty sure my family didn't want to turn back around and come back to Asheville. So the beach made perfect sense!
We are all finally feeling mostly better and am so glad to put last week's sickness behind us. Here's a couple pics of the boy's I hadn't posted yet! The first are from their actual birthday. I filled their play area with some balloons and they thought it was so much fun.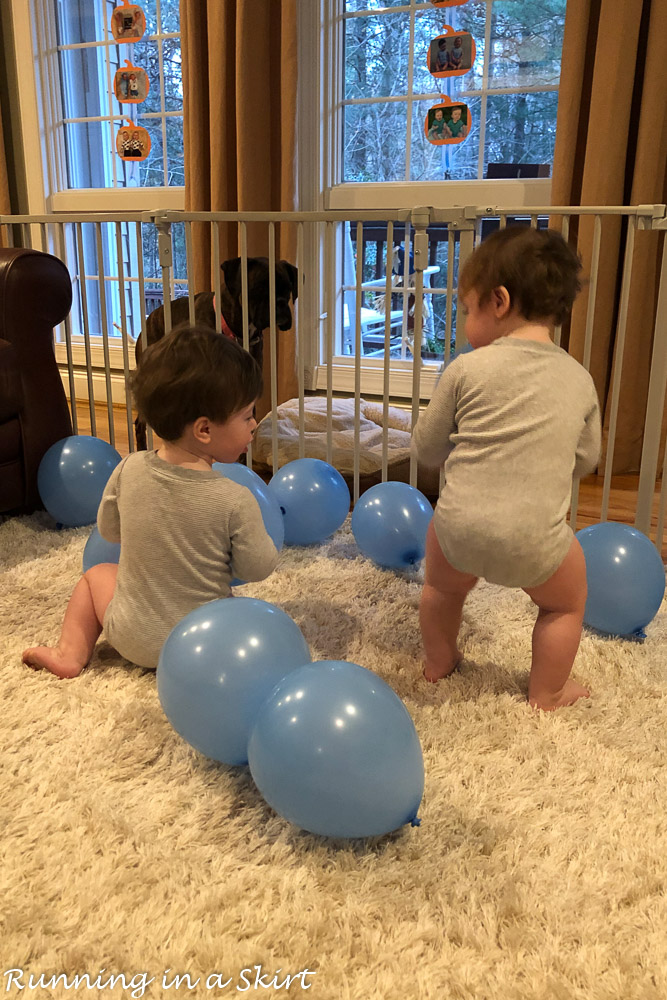 We had the most fun with them!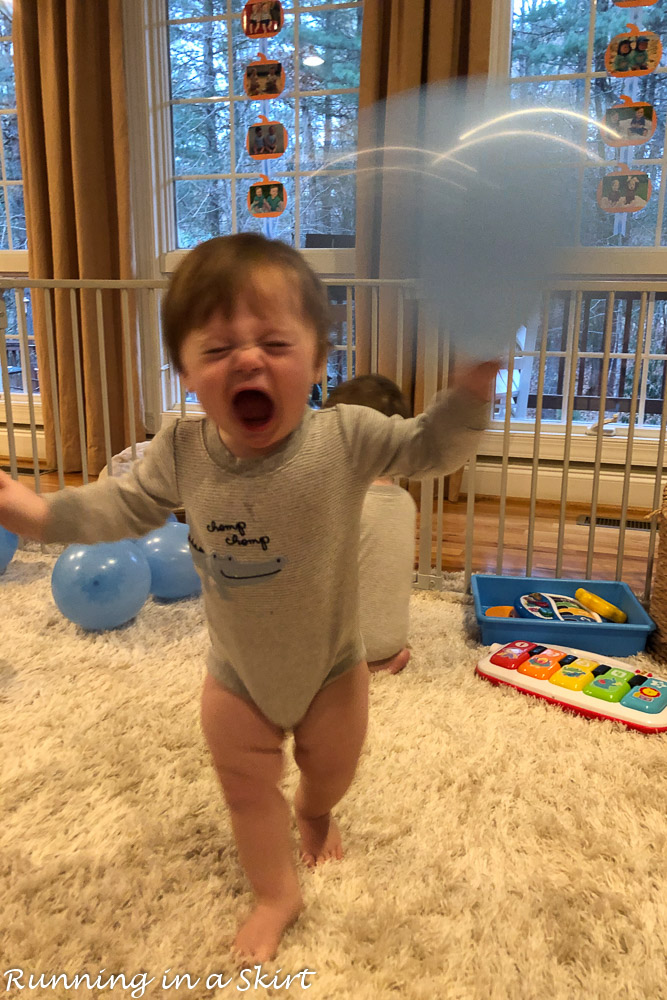 Another cute one was from one of their favorite birthday toys. Our neighbor got them these Mickey cars and you'd have thought we gave them their own set of real wheels.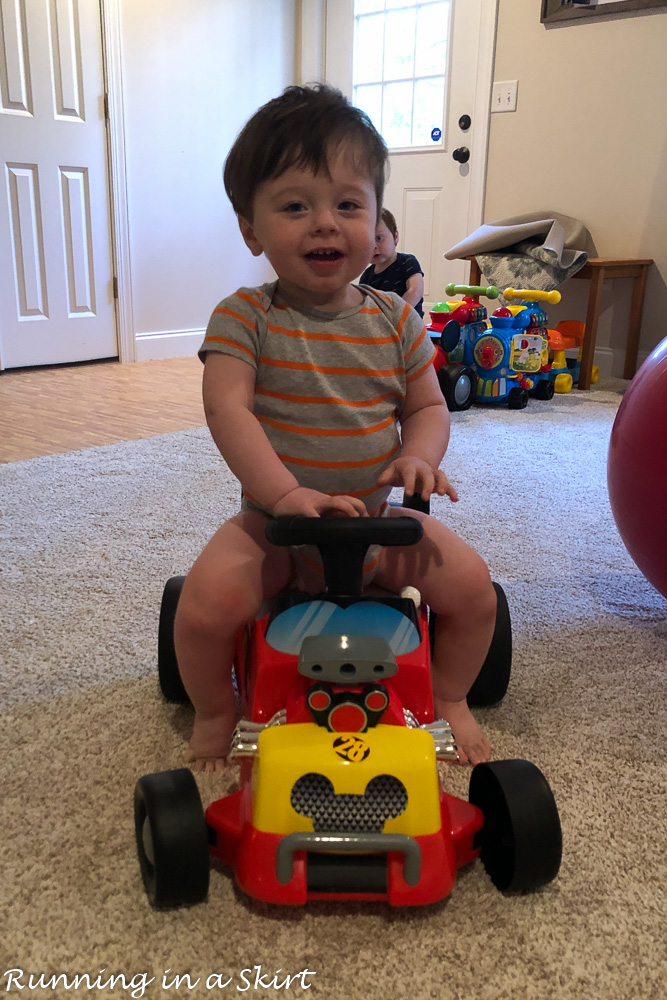 They have both been all about them all week. I'll have to get a video of their faces when we push them around on them because it is so adorable.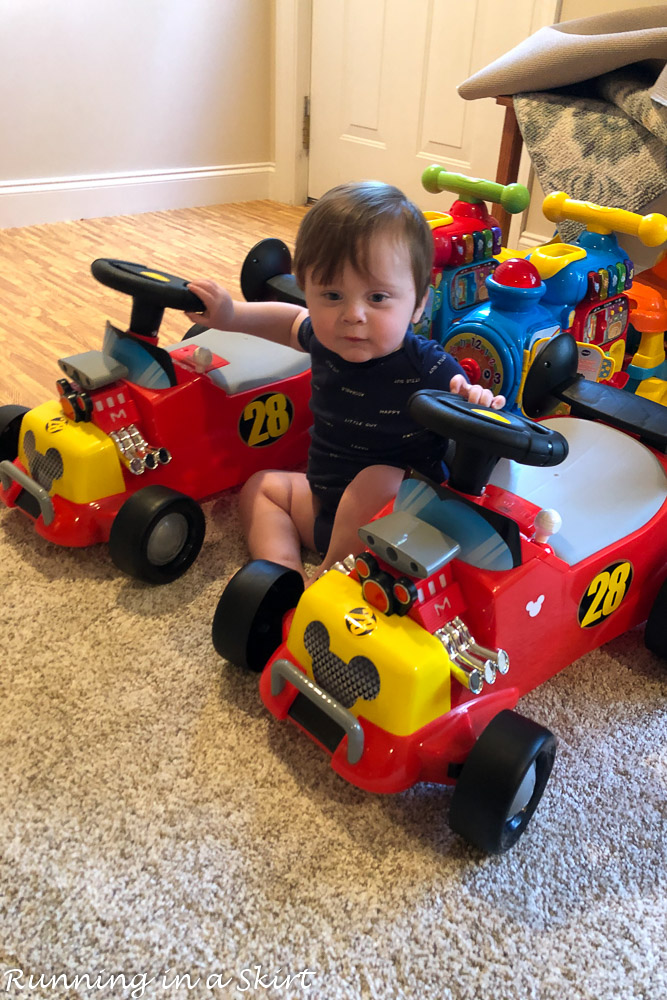 Our friends and family were so generous that we haven't even pulled out all the toys they got yet! We thought we'd give them just a few at a time to not overwhelm anyone... especially me. 🙂
Just for fun I thought I'd post the 10 year challenge going around Facebook. The turn of the decade already has me reflecting on everything that has happened in the 2010s. This is the Hubs and me in late 2009!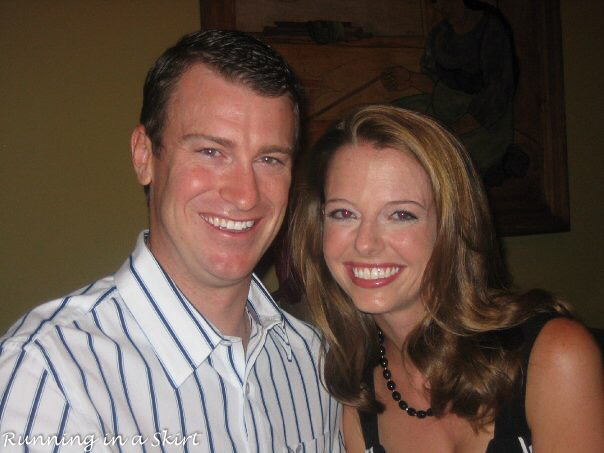 We started dating in April 2009 so we've been together for this entire decade!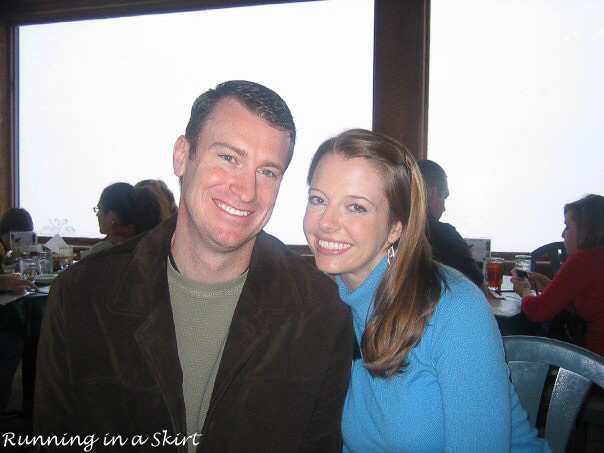 And here we are now!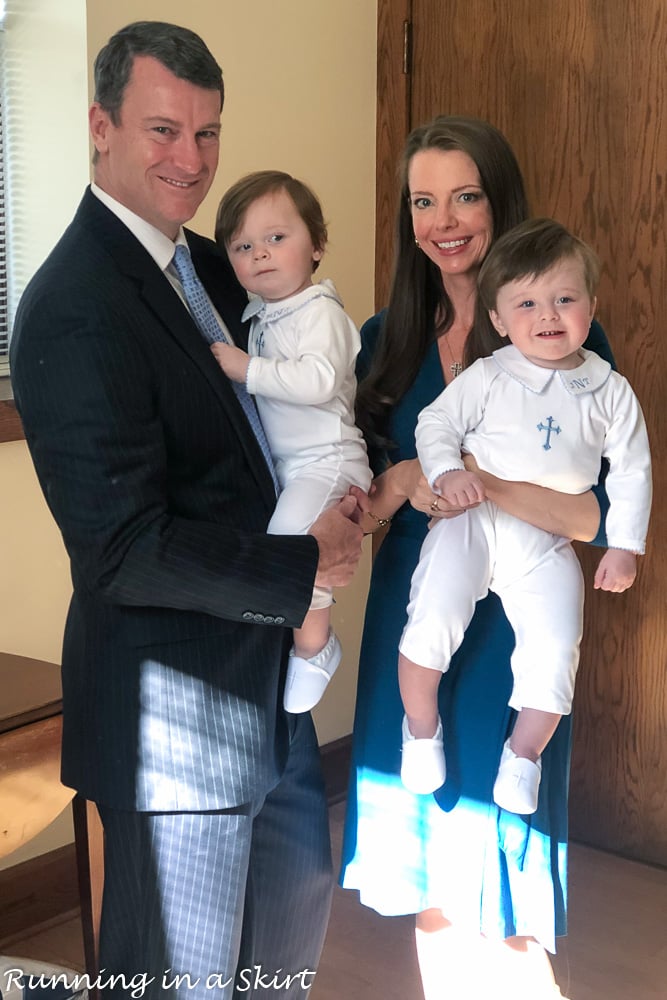 So much has happened and we definitely look older, but we've made countless memories and two babies along the way.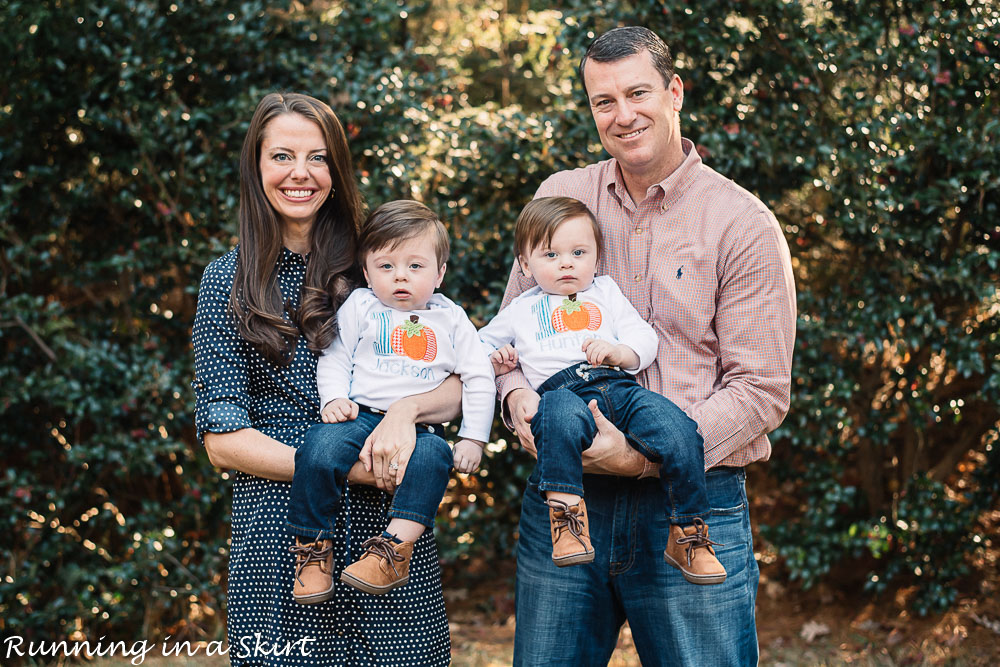 I'm always a bit sentimental around the end of the year, so this was a fun challenge to do.
Anyways... let's dive into this month's Currently post!
Currently I'm…
Reading…
I'm in between books and am looking for some good ones to read on toddler parenting. I feel like I have no idea what I'm doing lately and I want to make sure I am doing everything I can to make sure my boys end up with some manners and aren't brats. 🙂 Does anyone have any suggestions?
Listening…
The Hub's and my anniversary is next week and I'm once again feeling all sorts of nostalgic about our Hawaii wedding. This was the song that I walked down the aisle to. 🙂
I want to go back to Hawaii so badly! Hopefully, in a few years, we can take the boys. I'd love to go back to the beach we got married on and have family photos taken.

Watching…
The Hubs and I started the third season of The Crown before we left and so far I'm loving it. I miss the old actors though! It was such an interesting move to bring in an entirely different cast.
Wearing…
I got my first pair of Lululemon leggings and they are so comfortable. I have basically been living in them. I washed them and put them right back on. I didn't really understand the price but now that I've worn them I get it. I'm a believer.
Eating…
With the stomach flu last week I've still been easing into regular food but I'm planning on totally indulging in shrimp and oysters at the beach! I love going in the offseason because you can get trays of local oysters like this. 🙂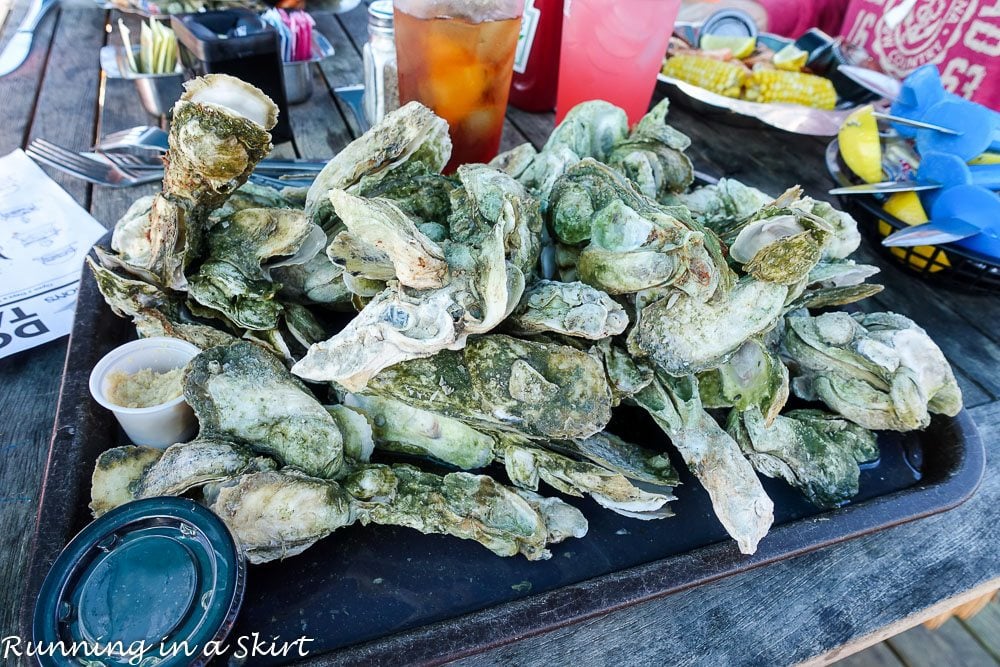 Drinking…
I have been slacking on getting enough fluids lately. With everyone sick last week my self-care was non-existant. I've got my water bottle back though and am hoping to get back into it on the trip.
Indulging…
I feel like there's hasn't been a lot of indulging in my life lately but I fully intend on fixing that this holiday weekend at the beach with lots of Thanksgiving food, seafood and wine. 🙂
Celebrating...
I'm still celebrating making it to a year with the twins and feeling so grateful for their beautiful party.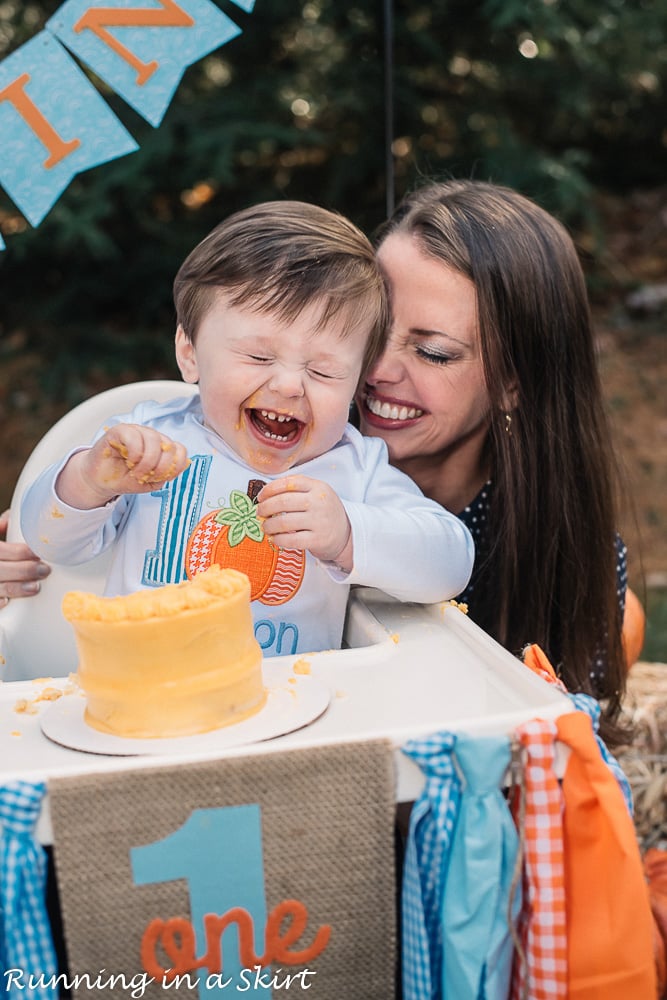 These babies light up my world!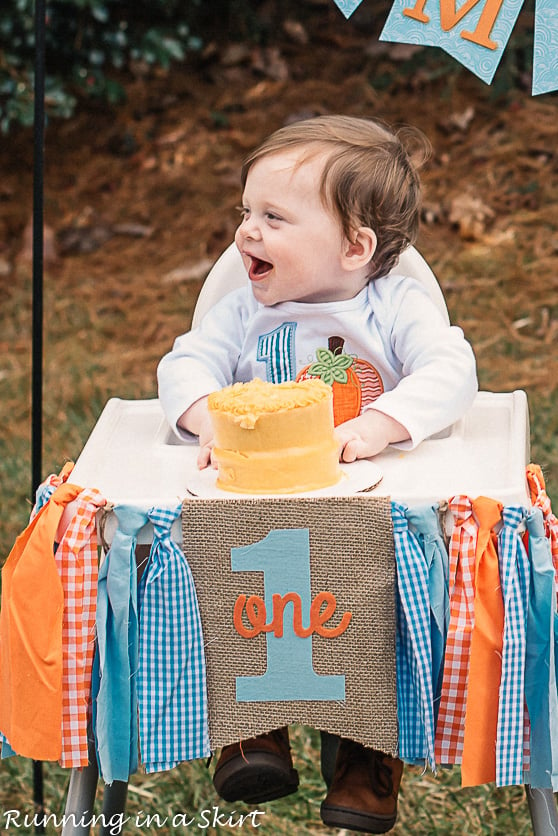 If you missed the highlights from their first birthday party, I posted them on Monday.
Anticipating…
We booked a January trip to Sanibel Island in Florida! I am so excited to go someplace warmer and hopefully see more beach sunsets like this one. Sanibel is also known for it's shelling... so I can't wait to see what we find. I've never been there either, so it's nice to have something new to explore.
Praying…
I'm praying so hard that we can stay healthy for a little bit. The entire family and especially the boys have had one bug after another this entire fall and we could really use a break!!!
I've been doing a monthly Currently… post since August 2015. Catch up HERE! Thank you so much for reading today and for your comments.
This post contains Amazon affiliate links.
Your turn!
Answer one of the Currently… prompts above.