One year ago today my husband and I got married on a very small, secluded, rock covered beach in Maui. The clouds cleared for a perfect 80 degree afternoon as an authentic Hawaiian ukulele player strummed "Over the Rainbow." In the distance humpback whales put on a show as they breached and blew water out of their spouts. Even an adorable sea turtle seemed excited about the vows as he kept popping his head up and out of the crashing waves to watch our service. It was all capped with a picture perfect sunset with orange and red hues that I thought were only photo shopped in bridal magazines. Our closest family and friends traveled half way across the world to share our little piece of heaven on earth. It was beyond our wildest dreams and the best day of our lives.
I count my blessings daily that I met and married such a strong, funny and caring man. Each day gets better and better and I can't wait to celebrate dozens more of wonderful anniversaries. I am the luckiest girl in the world!
I hope you enjoy reliving some of our memories with a few wedding pictures.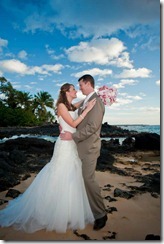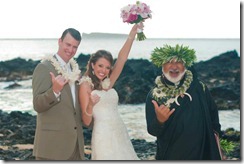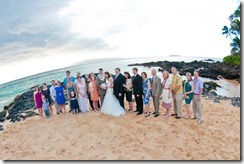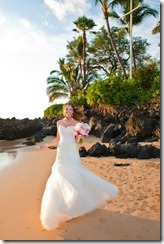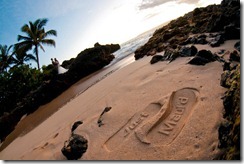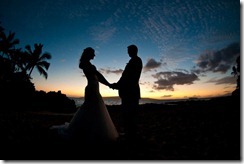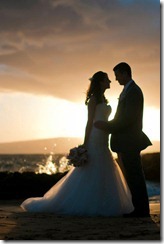 Happy First Anniversary Hubby! I love you!