It's finally starting to look a little like Christmas in our house. This weekend we cranked up the Christmas tunes, poured some peppermint mocha creamer in our coffee, and pulled the Christmas decorations out of the attic. With everything that has happened this past month with the loss of my Mom, it felt a little weird starting to celebrate. But I know she would be upset if we didn't put up the tree because of her. So in honor and memory of my Mom we decorated and I think she would love it.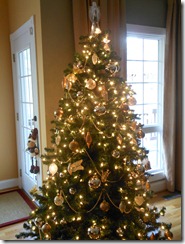 Yes, I'm a little OCD about my tree decorations all matching…
Do they write a self help book for that?
Even Rhett and Reina are feeling a little festive!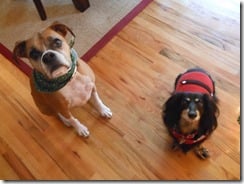 Rhett loves his Santa suit and Reina tolerates her Candy Cane Scarf…
And the will both do just about anything for a treat

Soooo… the big question is what to put under that tree? I haven't even started my Christmas shopping yet. Have you? I may need some help from Santa Clause this year! Or maybe just amazon.com
But instead of shopping from my list, I'm offering you some Christmas help! I've created The Holiday Gift Guide for Runners. Maybe you know someone who is a runner and you don't know what to get them? Maybe you are a runner yourself and are looking for some fun stuff to add to your wish list to Santa? This list has something for all budgets and will hopefully bring you plenty of running holiday cheer!
Julie's Holiday Gift Guide for Runners 2012
What: Garmin Forerunner 10 GPS Watch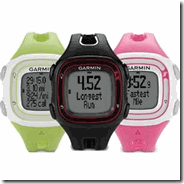 How Much: $129
Where: REI, Dicks Sporting Good, Amazon, Easy Online Purchase
Why? Garmin has come out with a slimmer, simpler GPS watch model that is not such a clunker. This watch is tiny compared to some of their older models. It doesn't do as much some of the larger models, but it has plenty of features for day to day use. AND for ladies it comes in pink and a super cute lime green.
Online option/ Picture source: http://www.rei.com/gear/feature/search/MSN/garmin%20forerunner%2010?s_kwcid=TC-13018-24248416666-be-1692175994&ef_id=YtlPPWcT91AAAAzx:20121203205304:s
What: Winter Running Headband/ Ear Warmer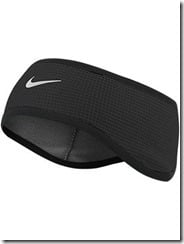 How Much: $10-$25
Where: Sporting Good Store (REI, Dicks Sporting Goods), Local Running Store, Online
Why? Runners love to keep running outside even when the weather is not ideal. Many of us have hats for running when it is really cold, but a nice headband can keep our ears warm without being too constricting. Make sure to pick out one that is made of a "technical" fabric that is good for sweaty activities—a pure fleece option is probably not going to work.
Online Option/ Picture Source:
http://www.amazon.com/Therma-Fit-Performance-Running-Headband-Unisex/dp/B00595TTBM/ref=sr_1_12?ie=UTF8&qid=1354569759&sr=8-12&keywords=running+headbands
What: Running Gloves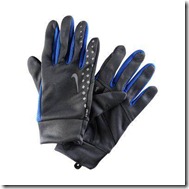 How Much: $10- $25
Where: Sporting Goods Store (REI, Dicks Sporting Goods), Local Running Store, Online
Why? Just like regular gloves, you always seem to loose pair when you really need them. It's the perfect thing to keep in your car! Running gloves will be thin and made of a fabric that will "wick" moisture away from your body.
Online Option/ Picture Source:
http://www.runoutlet.com/p/nike-mens-lightweight-run-gloves-31386/?color=26036
What: Thorlos Expedia Running Socks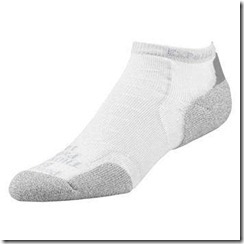 How Much: $14.99
Where: Sporting Goods Store, Local Running Store, Online
Why? I know! I know! $15 dollars for socks—that's crazy! I thought so as well until I kept getting blisters in marathon training. These made a huge difference and now I love running with them. They have cushioning and a double layer of material that helps prevent blisters. I wish I had more of them. Right now the the company is running a holiday "sale-" Buy 3 get 1 free. I found this deal at the company's website as well as local stores. They may not be a flashy gift, but your runner will know what they are and love you for getting them.
Online Option/ Picture Source:
http://www.thorlo.com/socks/running-socks/micro+mini-crew/687.php
What: Gift Certificate to Local Running Store
How Much: Any Amount!
Where: Asheville Local Running Stores—Foot RX or Jus Running
Why? Runners go through shoes every 300- 500 miles. That's a lot of shoes. Your gift budget may not be enough to cover a whole new pair of shoes (around $100), but any amount helps! When it comes time to buy a new pair of kicks, your runner will be so grateful to have card! You will also support a local business.
Store Websites:
What: Race Registration for a Race you Run Together!
How Much: $25- $150+ (local race entry- big city marathon entry)
Where: Online Registration
Why? Is your runner always trying to get you to run with them? Do they run many races by themselves? Pick a race they want to run and enter them and YOURSELF! You might want to run this by them ahead of time if you aren't 100% sure of their upcoming race schedule. Plan to train for the race and do it with them. The gift will be seeing someone they love complete a race. It will be an unforgettable experience for both of you!
Find a race Online:
What: Running Medal Rack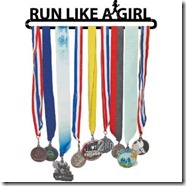 How Much: $50
Where: Online (Google Running Medal Rack for options)
Why? Runners love their bling! Have you noticed your runners medals in a pile somewhere or not getting proper love on the wall? Help them honor their achievements with with a cool display. There are all sorts of personalized options online.
Online Option/ Picture Source:
http://www.amazon.com/RUN-LIKE-MedalART-Medal-Hanger/dp/B005LVJVUS
What: Running Skirt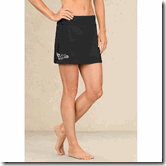 How Much: $30-$50
Where: Sporting Good Store, Local Running Store, Women's Athletic Apparel Store (Athleta, Lululemon, ect), Online
Why? Because they are fun and I named my blog after them! No really, they are awesome. If your runner is a girly-girl they will enjoy the fun new apparel. My motto is… If you can't be the fastest out there, you might as well try to look cute!
Online Option/ Picture Source:
http://athleta.gap.com/browse/product.do?pid=307274&locale=en_US&kwid=1&sem=false&sdReferer=http%3A%2F%2Fwww.athleta.com%2Fproducts%2Frunning-clothes.jsp%3Ftid%3Datmstb7%26kwid%3D1%26ap%3D7%26sem%3Dtrue%26mkwid%3DOaScne5F%26adid%3Dnguyrgn%2Behaavat%26creative%3D1589217656
Happy Running and Happy Shopping!!! Now if only I could come up with the magical item that could automatically shave that extra minute off of your 5K time—then I'd be in business

.
What would you like to get for Christmas?[/fusion_builder_column][/fusion_builder_row][/fusion_builder_container]