So I'm a little behind on my Thanksgiving post. I seem to be running behind on everything lately. I don't think it's a good sign going into the holidays to already be so overwhelmed. But I know I will find the strength to make it through. Positive thinking right?
We made the most out of Thanksgiving and spent it with our good friends Jason & Melanie. They were sweet enough to invite my husband and I over to their family dinner. They are amazing cooks and always create these ridiculously awesome meals. Thanksgiving was no exception. They are truly gifted. We also got to spend some time with our precious goddaughter Isabella.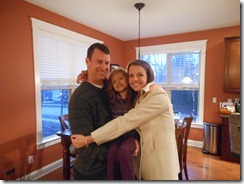 It's a Isabella sandwich!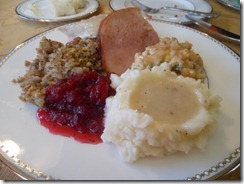 Who needs takeout when you can create this!
And with that note I'd like the share some things I am thankful for this year. I'm afraid I have been struggling with negativity this past week and it's time for an attitude adjustment. Life has been rough lately, but I have so much to be grateful for and I could use a written reminder.
So here it goes… 10 reasons (of the hundreds) I'm thankful this Thanksgiving (delayed edition)
1. My Dad and Brother. We may have suffered a life altering blow with the loss of my Mom, but we are survivors and will work through this to make Mom proud. I am so lucky to have family members that stick together in tough times.
2.My husband. He has been a rock during this difficult time. I don't know how I could have handled the past couple weeks without him.
3. My Best Friend Sarah. Sarah flew to Orlando from Pittsburgh as soon as she heard the news about my Mom and spent over a week with my family. Her family stepped in and cooked, cleaned and kept us sane. Not many people have friendships like this in their lifetime. I know how lucky I am and I am so grateful.
4. Mild running weather. Since I've been back from Orlando, I've been very lucky to be able to keep running mainly outside, despite the signs of winter everywhere. I'm sure I'll be spending tons of time on the treadmill soon enough, but thank goodness for fresh air now!
5. Edible Arrangements. We have gotten several of these in the mail as condolence gifts. It's a constant stream of fresh fruit in the fridge. I love it and I'm so grateful for my sweet friends and family who keep sending them. I'm especially thankful that chocolate covered pineapple even exists. It's ridiculous.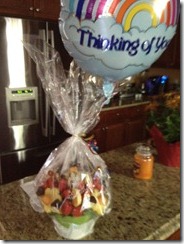 The chocolate covered oranges and strawberries
are pretty awesome too.
6. New Vacuum Cleaner! Since we have two dogs, we are constantly fighting the dog hair battle. Dog owners—Do you feel my pain? We seem to break and overload vacuum cleaners frequently. The fancy Dyson vacuum cleaners were on sale for Black Friday, so we splurged! I'm having fairy tale visions of a dog hair free life…. It's scheduled to arrive to the house today. I'm psyched. Is that crazy?
7. Dry Shampoo. Ok, I know this is trivial and silly. But this stuff is making a comeback and it's awesome. It can make my hair look less greasy in between shampoos and helps me touch up after workouts. Try it… you might add it to your list too.
8. A Stocked Fridge. When we got back from Orlando, Holly and several of my good friends from work, took a collection to stock our fridge. There were prepared meals, simple things to cook, fruit & veggies. There was even a steak for my hubby. It was exactly what we needed to get back to life. I am so thankful they did something so amazing for us.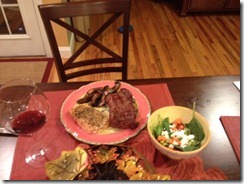 We found the stuff in the fridge to make this.
I have the best friends. Ever.
9. Peppermint Mocha. It's like Christmas in a cup. With a caffeine jolt. Need I say more? I'm not a big coffee person in general, but this concoction can't help but to improve my mood.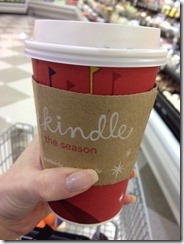 Tis the season!
10. The Best Vegetarian Chili! Ok, so this something I'm thankful for and a tease for my next post! I know how to make the best Vegetarian Chili! Really! I even won a chili cook-off with it (Some people who were there might dispute this fact, but votes don't lie

.) I bought all the stuff to put together a batch and will share the recipe later this week. I don't know about you, but it's nice to have some recipes you can just easily throw together sometimes! I'm thankful for that… because as I mentioned, I'm running a bit behind!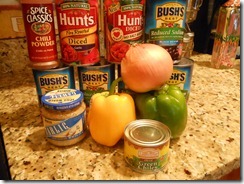 AWWW yum!! Vegetarian Chili- Trust me you'll want to try it!
What are you Thankful for this year?
The Best[/fusion_builder_column][/fusion_builder_row][/fusion_builder_container]