I've finally taken the plunge into the holiday season. We decorated our tree this past weekend and our schedule is starting to fill up with different Christmas parties. I even started my holiday shopping.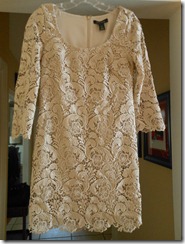 Aw man, buying a dress for myself doesn't count?
But I really needed it for that party we got invited to…
I've also been working pretty hard to get my running legs back. They have been very slow and sluggish since I took more time off than intended after the Chicago Marathon in October (Read about that HERE.) I'll have a really good run and feel like I'm BACK (Sunday.) And then, I'll follow it with an awful run that makes me wonder how in the world I ever ran a marathon (Thursday.) I still haven't been able to push out more than 3 miles at a time. The plan this week was to add a 5 mile run, but that just didn't happen.
For many of you this may be racing time! December is not a traditional racing month but tis the season for Jingle Bell 5K's, Reindeer Runs and Frosty Races! And they all look like so much fun!
But even if your crazy schedule, like mine, doesn't really give you time for a holiday themed race, this season is the perfect time to run. There is always extra food around and it's nearly impossible to resist all the extra chocolate and cookies that just seem to appear.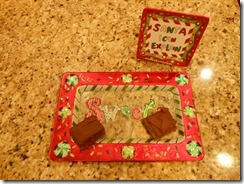 What? These sweets were for Santa?
Yeah, right… By Santa you meant Julie right?
So don't resist the holiday fun, just make sure to get in some extra exercise. And may I suggest that you burn those calories listening to some awesome holiday music? Whether you are signed up for an official December race or you just go on your own, my Holiday Running Playlist will leave you feeling festive and fit! It may not be Bing Crosby, but these tunes will keep you moving. The playlist lasts 45 minutes, which is the perfect amount of time to burn off that extra cookie. And if you aren't a runner, the music may just get you dancing while you are trimming the tree. And ye,s it does have N'Sync and Britney Spears. Don't judge until you listen—They have great peppy holiday hits!
As usual, the playlist is available FREE to listen to by downloading SPOTIFY.
Download Spotify at www.Spotify.com
Then Click on the link below and it will take you directly to listen to the music.
HOLIDAY RUNNING PLAYLIST
All I Want for Christmas- Mariah Carey
Santa Claus is Coming to Town – Jackson 5
Jingle Bell Rock – Blake Shelton (featuring Miranda Lambert)
Last Christmas – Glee Cast
Holly Jolly Christmas – Lady Antebellum
Santa's Got a Brand New Bag – SheDaisy
The Christmas Song (Holiday Remix)- Christina Aguilera
Sleigh Ride- TLC
Winter Paradise – Destiny's Child
My Only Wish (This Year) – Britney Spears
Baby It's Christmas – Bananarama
Rockin' Around the Christmas Tree – Brenda Lee
Shake Up Christmas – Train
Merry Christmas/Happy Holidays – N'sync
---------------------------
Happy Holiday Running!
So about that dress….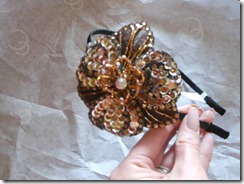 Headband?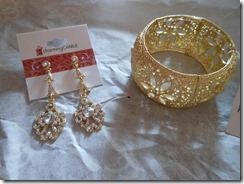 Or big earrings and bracelet?
I can't decide which way to accessorize! What do you think?
And I promise to actually do some Christmas shopping this weekend—Don't worry