Sharing my current makeup favorites!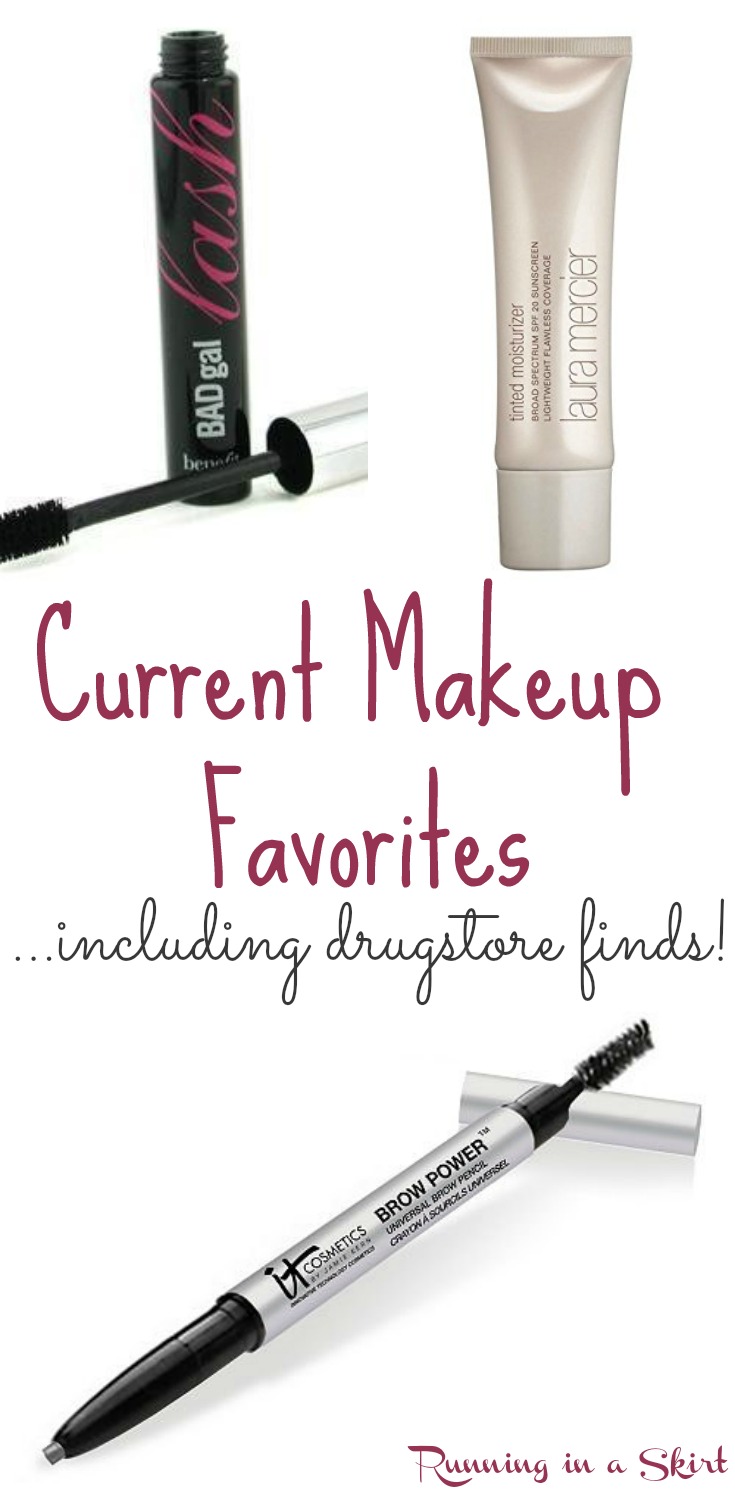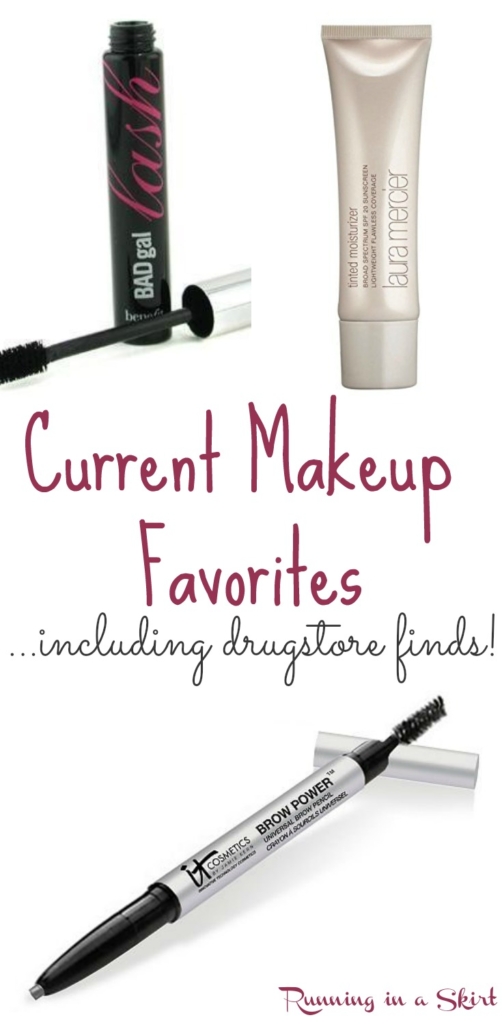 Happy Fashion Friday party peeps!!
I am so stoked that it's Friday again. I just might start doing a dance. AND I'm extra excited because I have no big plans this weekend. After plenty of packed weekends, it will be nice to be chill for a change.
I decided to shake up the regularly scheduled Fashion Friday and talk a little about beauty and my current makeup favorites. I've done this post before, but it's been a few years and I've found some new products I thought you'd like. I've even found some steals at the drugstore that I know you will want to pick up.
I'm far from a makeup expert, but I do enjoy it, use it alot and like looking my best. I'm also always curious to what everyone else buys... so I'm assuming some of you will be curious about my picks too! So here we goooo.....
Current Makeup Favorite
I got this palette in my POPSUGAR Must Have Box a few months ago and I love it! it's slim and has the prettiest shades. They are highly pigmented and seem to stay put!
This was another freebie I got from a blog campaign and I grew to really love it. I like the different tones and the cheap price tag. Almay is also hypoallergenic!
Same thing with this eyeshadow. There is also one for brown, green and hazel eyes.... although I think the hazel one has nice neutrals for almost anyone!
I used to use a similar product from MAC, but they stopped making it! I am glad they did though because I love this one from Clinique even more. It's a liquid base for your eyeshadow. You can use it by itself for simple makeup or layer your eyeshadow on top to keep it from budging. I use the Bit of Honey color because it's nice and neutral.
This pencil was a total impulse buy at the ULTA counter one day. Turns out it's one of the best things I've ever bought makeup wise. It's a brow pencil that brushes in like a powder and totally stays put. It's a "universal taupe" color and they claim it can work for anyone depending on how much pressure you apply to the pencil. All I can vouch for is it works wonderfully for me!
Almay Eyeliner Pencil
I had actually been using the Revlon ColorStay Pencil and felt like no matter I did, it still smudged... but I changed over to this Almay Eyeliner Pencil one and it is perfect! It stays put even with my watery eyes. And it's less than $7!
I've tried several drugstore brand liquid eyeliners, including the Almay one, and this one is my favorite. The pen tip is easier to apply than some and the color is good! It also stays put.

My favorite mascara was discontinued (boooo!) and I was forced to find a new one! So far my favorite is this one. I also just bought a tube of They're Real Mascara. I really enjoy having big dramatic lashes (length and volume!,) which both of these do!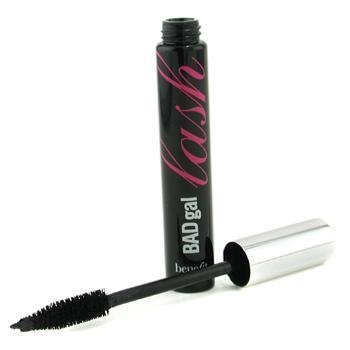 I have the worst dark under eye circles ever. They never go away either! I have been using this corrective makeup for over a decade now and swear by it. I use Orange Highlight 1 and it balances out the dark blue/black color.
I have been using this product for years and years and it is worth every penny! If you use a brush one tube will last a long time and the coverage is beautiful for everyday wear. I think spending more money on your base is worth it!

I used to use a different setting powder, but recently switched to this one. I adore it! Once again, it's a more pricey makeup but I feel like the finish is worth it. I've gotten lots of compliments since I've switched.

Hope you enjoyed my makeup favorites and found some new ideas for spring!
Want to learn more makeup secrets? Watch my video on Makeup Tips from TV... That You Can Use in Your Everyday Life!
Did you miss any posts this week?
7 Ways to Save Big on Racing
Honey Balsamic Glazed Salmon
Long Weekend in Dayton
Easter Popcorn
So nice to see you today. Have a great weekend and come back Monday for a fun giveaway!
This post is not sponsored, but contains affiliate links. I do make a small commission for clicks and purchases. It cost you nothing. Thank you for supporting Running in a Skirt.
I'm linking up with: Nicole for the Fit and Fashionable, Jolynne Shane for Fashion Friday, Turning Heads Tuesday. Thank you so much for the lovely linkup ladies
Your turn!
What are you doing this weekend?