Working on TV for so long made me a makeup junky. Since part of my job was to make sure I look polished with perfect makeup, I went out of my way to try to find the best stuff. Yup- no makeup person for me! I did my own at 3:30 AM. I always joked that I would have looked 500 times better if a professional did it! But I did my best and out of necessity I tried out tons of makeup.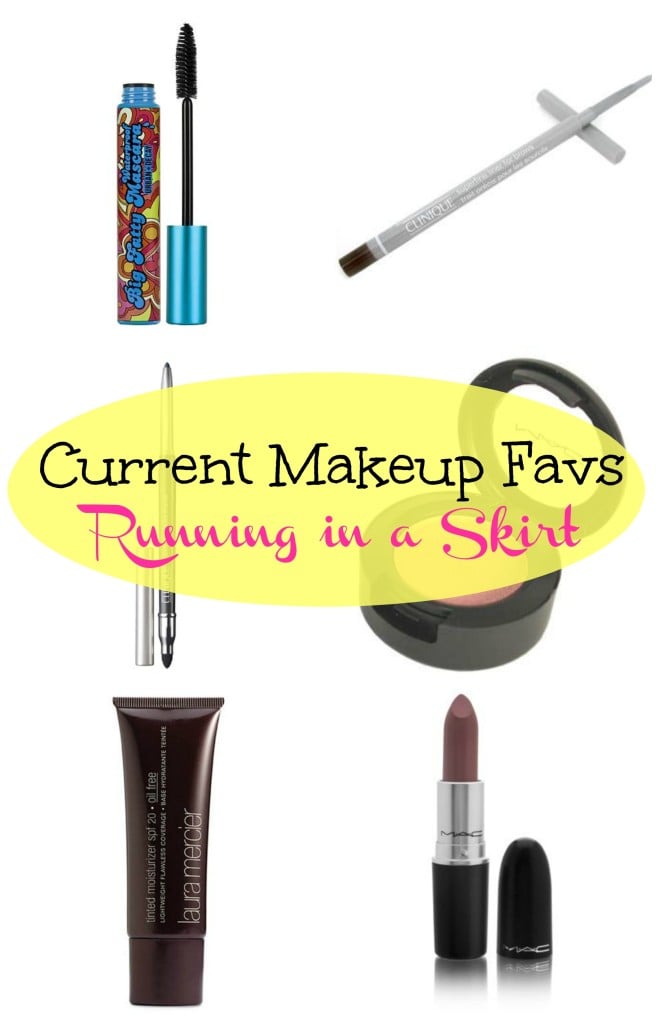 My make up box= tons of makeup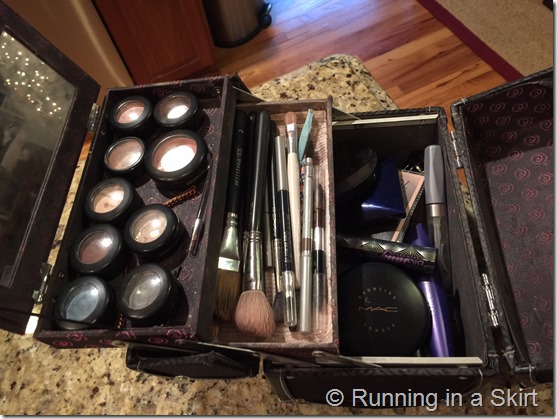 It is messy, but it works! I had to carry my makeup around with me to work, so I have this grown up caboodle thing. I actually like being able to stash it below my bathroom sink, so I still keep it all in the same box.
For fun today, I thought I would share some of my current favorite makeup finds. It seems like there is always something new and better coming out, but these are the ones I have replaced several times and plan on buying again. I don't necessarily wear all of these every day so this isn't a suggestion of a makeup routine, just some fun finds to add to your buying list.
Mascara:
Urban Decay Big Fatty Mascara
I found this stuff a couple of years ago, and I love it. You can put it on lightly or build layers to get WOW lashes without having to do fakes.

Eyeliner:
Clinique Quickliner for Eyes - Intense Black
This stuff goes on smooth and almost looks like gel liner. Almost. It is so much easier to use that I think it is a fair trade. I also use the brown version, depending on the look I am going for.
Brows:
Superfine Brow Liner
I was honestly so annoyed when big brows came back because it was one more makeup step to do in the morning. It is tedious to fill brows in, but if you are going for a complete look, it really makes a difference. I use this with a separate brush to blend.
Lips:
This color lipstick is so amazing. I swear it looks good on almost anyone and you can wear it with almost anything. It is a soft pink color that blends so well. It is the one lipstick you will always find in my purse.
Light Foundation:
Laura Mercier Tinted Moisturizer
This is not the foundation I used for TV. The ones for TV often don't translate as well in "real" life. I love this tinted moisturizer for those days when you just need a little makeup before heading out the door. It looks finished but still very light.
Eye Shadow:
This is another color that
is neutral and pretty. It works well paired with darker colors for an evening look or alone for a day look.
Concealer:
Joe Blaso Highlight Orange Concealor
I swear by this concealer. I have epic-ly bad dark circles. I layer this orange correcting concealer on top of my regular concealer to correct the blue tones. It is a miracle worker!
Now I know a lot of these choices are more high end makup finds. I only picked my absolute favorite to recommend so you would know these are ones I think are worth trying. I totally understand a budget though and I am on the lookout for some great drug store alternatives. When I find them, I will make sure to let you know.
*The above are Amazon Affiliate links. As always, I appreciate your support*
Your turn!
What is your go-to makeup?
Favorite mascara? GO!