Thanks for stopping by Running in a Skirt! You can also follow me on Facebook, Twitter, Pinterest, Instagram or subscribe by entering your e-mail address to the right!
Happy Monday everyone! I hope everyone had a fabulous weekend.
Saturday I helped my good friend Marilyn celebrate her birthday.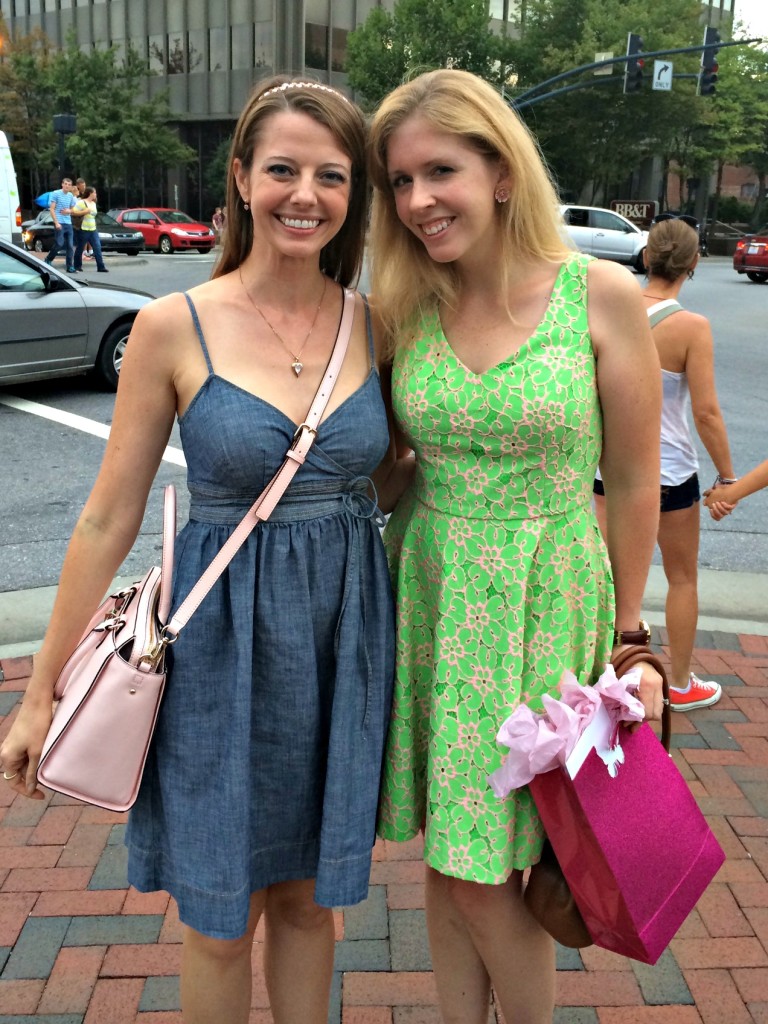 And Sunday I went to a party for the Food Blog Forum in Asheville.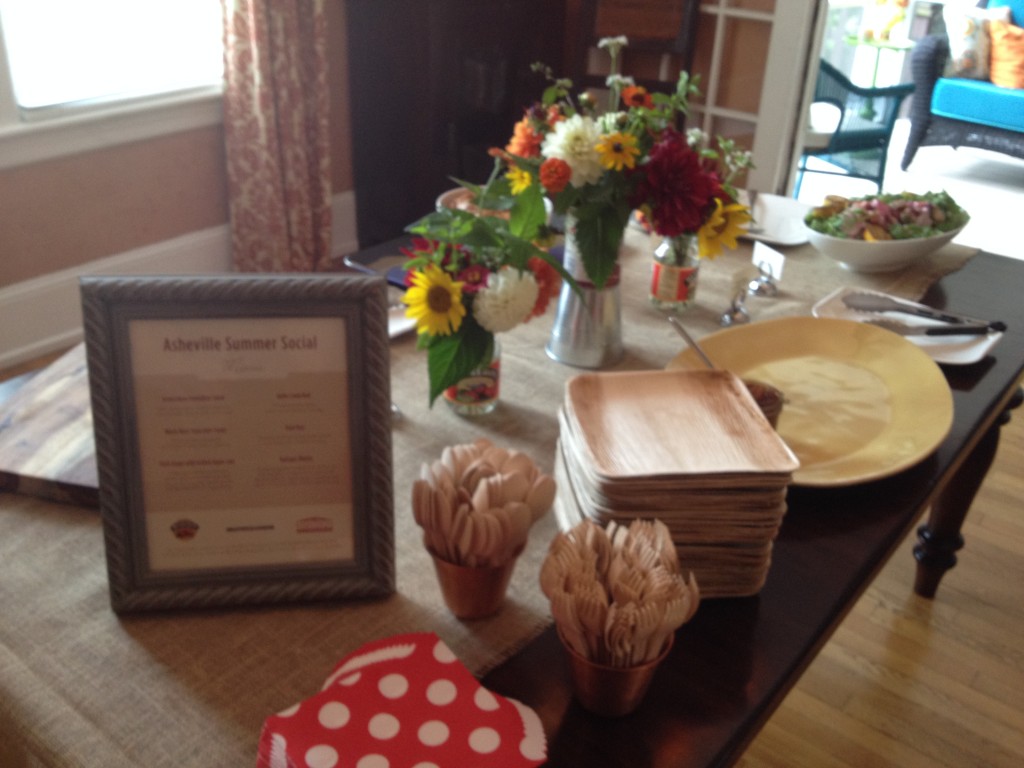 And today I'm looking forward to learning a lot of tips to improve the food portion of Running in a Skirt at the Food Blog Forum! What a great couple of days.
For today's post I thought I'd do an old school-like blog post. Many of you may know me a little bit from the news, but I thought it would fun for us all to get to know each other even better. I'll go first and then in the comments section you pick 1-5 numbers and tell me about yourself.
This is inspired by Julie @ PeanutButterFingers and Tina @ CarrotsnCake.
25 Things You Don't Know About Me
1. I'm happiest when… I am exploring someplace new.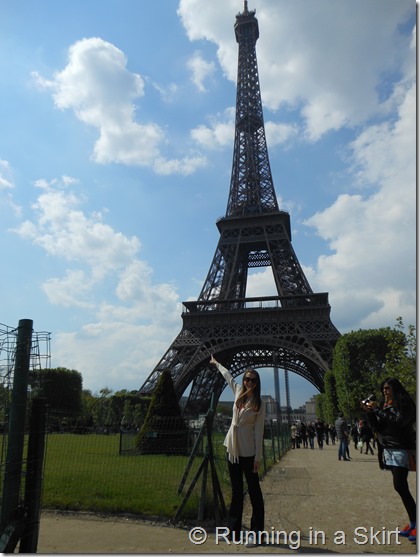 2. …Especially if it… involves good food, good views and good company. I have a severe case of wanderlust.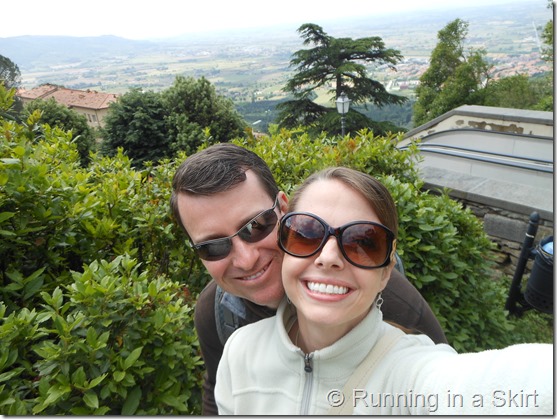 3. I've always wanted to… go to the Galapagos Islands.
4. My family and I… don't see each other as often as I would like, but are still very close.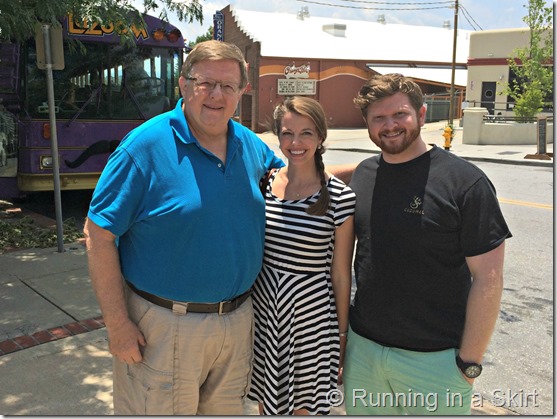 5. I was a terrible… modern dance student. I excelled at ballet and tap, and even minored in dance in college. I took ballet for the entire minor with the exception of one required modern class. I really didn't do well in it at all and I never warmed up to all the moves standing on your hands and on the floor.
6. My first job was… JC Penney Teen Board. I did fashion shows in the mall. My second job was a character and parade dancer at Disney. I was most frequently Pluto. I've always had off beat jobs.
7. I could probably eat ice cream or Mexican food everyday. Breakfast burrito for breakfast, Quesadilla for lunch, Enchiladas for dinner and ice cream for dessert. I'm not kidding.
Speaking of Enchiladas… I think it is time to make these roasted vegetable ones again…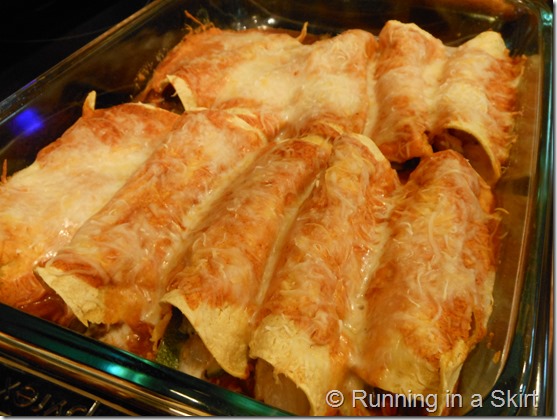 8. I wish I could… sing. I have the boots and heart of country music star, but am completely tone deaf.
9. I was born on the same day as… Demi Lovato, Amy Adams & Connie Chung. Talk about good company!
10. My all-time favorite film is… Gone with the Wind AND Top Gun. I do have a dachshund named Rhett AND see #15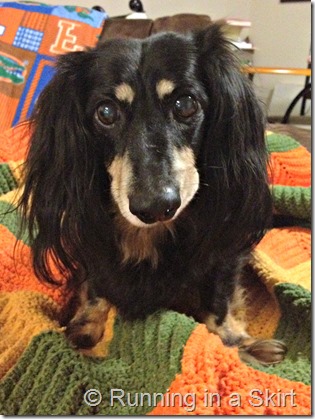 11. I do a pretty mean… running man and roger rabbit.
12. I'm still mad… I didn't visit Sarah in Paris in college when she was studying abroad.
13. I met my husband… at a friends party in Asheville. Our mutual friends arranged for us to meet! They could be professional match makers.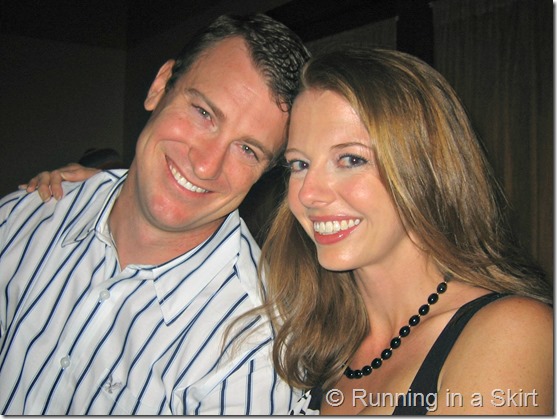 14. I always knew I wanted… a gaggle of dachshunds. But now I sort of feel like our
little family is at a two dogs limit.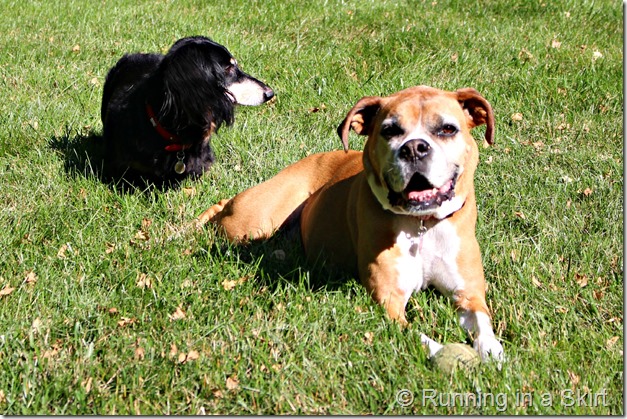 15. I'm not afraid to… fly! See below
https://www.youtube.com/watch?v=iwP4HUMb024
16. I make the best… Vegetarian Chili (I desperately need to put better pictures in this post, but regardless it is one of my most popular food posts AND a family requested favorite.)
17. I have almost absolutely no… patience for people who treat animals poorly.
18. I always cry when… I think about something happening to Rhett and Reina. They are both getting a little older (Rhett-13, Reina-9) and I really need them to have long, long lives.
19. I'm an Asheville girl to the core now, but I still have some flip flop, beach & heat loving Floridian in me.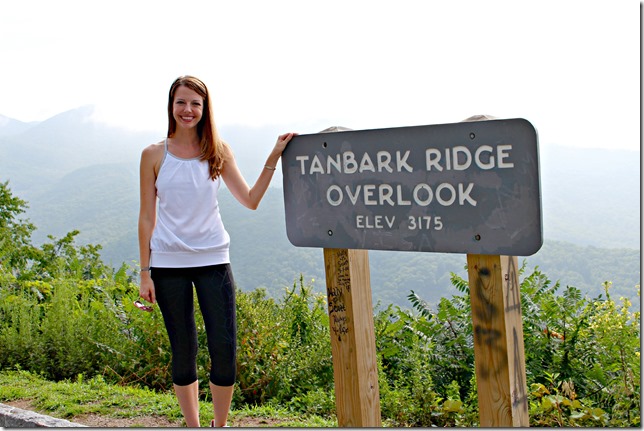 20. I spent 2 years living in Macon, Georgia working at a Fox affiliate before moving to Asheville.
21. I wish my Mom… could still help me make big decisions. Although I sometimes look to the sky and ask her what she thinks.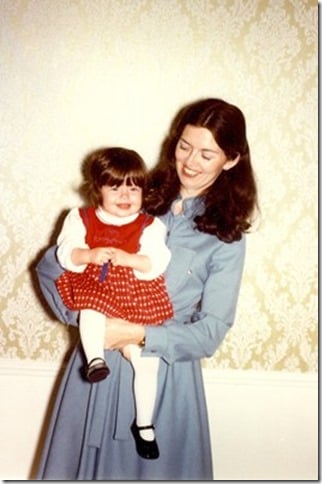 22. At 5, I was deeply in love with ballet and strawberry shortcake.
23. I believe if people remembered that everyone is fighting some sort of battle, the world would be a better place. Offering a little bit of grace can go a long way.
24. I can't stand… big crowds. I used to love them but as I've gotten older they make me crazy nervous.
25. Whenever Full House is on, I'll watch it.
Your turn!
Pick a couple numbers and tell me about you…