Thanks for stopping by Running in a Skirt! You can also follow me on Facebook, Twitter, Pinterest, Instagram. or subscribe by entering your e-mail address to the right!
Happy FRIiiidayyy!! #FashionFriday
This week has gone by so fast. I was a little worried that after leaving WLOS I would feel bored, but that has not been the case at all. So far I've maintained a good life work balance and I'm hoping I can make it stick. While hard at work l have been fostering some new partnerships and fun stuff for Running in a Skirt. It's still to early to tell you everything, but it is all good and I can hardly wait to post about it.
More big news: Next week I am going to my first blog conference, the Food Blog Forum in Asheville. It's being held at the Biltmore Estate so I am pretty excited to go back to one of my favorite places. I'm also pretty stoked to meet more bloggers and learn ways improve the recipe and food portion of Running in a Skirt. I might not stop smiling all weekend!
Without further ado, let's talk about today's Fashion Friday post. This week features a dress many of you asked me about in my Biltmore Gardens with my Dad post. Remember this?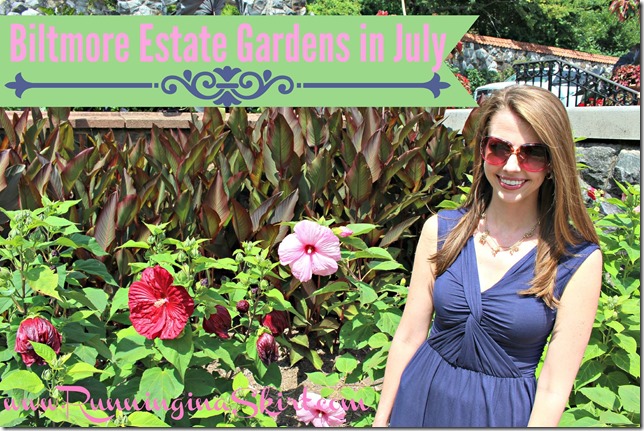 While my Dad and I were at Biltmore he snapped a few more pictures for me. I love this dress because the detail on the top is incredibly flattering and unique. It is not over the top in any way and is such a classy dress. It is a high quality cotton material so it is perfect for many occasions from a baby shower, date night or an afternoon with your Dad.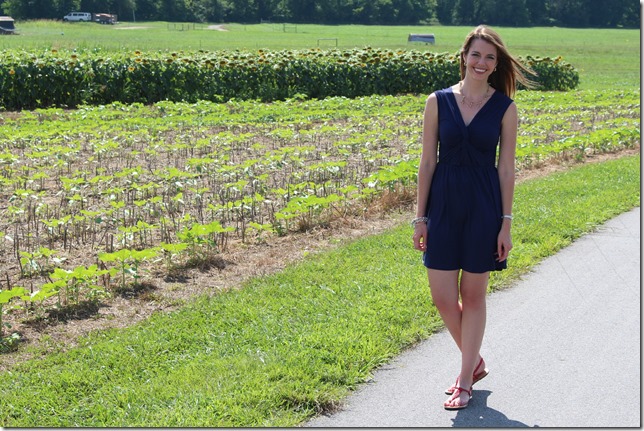 Since the knot detail is intricate, I went with a simple gold necklace. This one is actually a long one that I doubled up. You don't want to pair a giant statement necklace with this dress because it already has built-in "flare."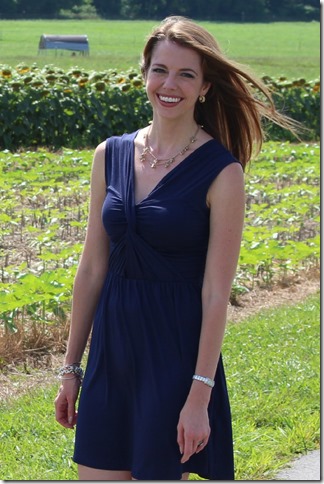 For the shoes I went with a contrasting pop of color. I like doing a totally different color of shoe with such a simple outfit because it makes it a little more interesting. You could also do a brown or nude flat with this dress as we head into Fall.
Dress: Maison Jules (A brand I am totally loving right now,) Macy's on sale for a steal. Make sure you find another coupon code 🙂 Macy's usually has additional discounts available
Necklace: Ann Taylor Loft
Shoes: Ann Taylor Loft , Similar Here
Happy Shopping!
Your turn!
Do you have a good work life balance and how do you maintain it?