Hello again! We have officially survived our third week of social distancing and our first full week of a shelter in place for North Carolina. I am actively trying daily to not get stuck in my head worrying about things I can't control and trying to find small glimmers of joy in this awful situation. I know so many people are suffering in so many ways right now that I have to stop and count my blessings that my family is happy, healthy and together. It's a work in progress but I'm doing my best.
I do have to admit I felt very defeated early on in the week when the Hubs and I had to come to terms with canceling our annual post-tax season trip. We were going to go to Watercolor, Florida which is near Destin. We also had to cancel our adult-only trip to Eleuthera Bahamas in May. I had spent countless hours planning the trips, which we work so hard for, and am still pretty upset. I'm trying to think of them as just postponed for a short bit instead of canceled which is helping. I know everyone has all sorts of big canceled plans right now... so my heart goes out to you if you are feeling the same way.
Did you miss these?
With that said we actually had a pretty nice week and once again I'm grateful we can stay home and stay healthy. I am trying my hardest to keep it all in perspective and find gratitude where I can. I think that's the only choice we have these days!
Luckily the weather this weekend was so nice that we went on lots of walks.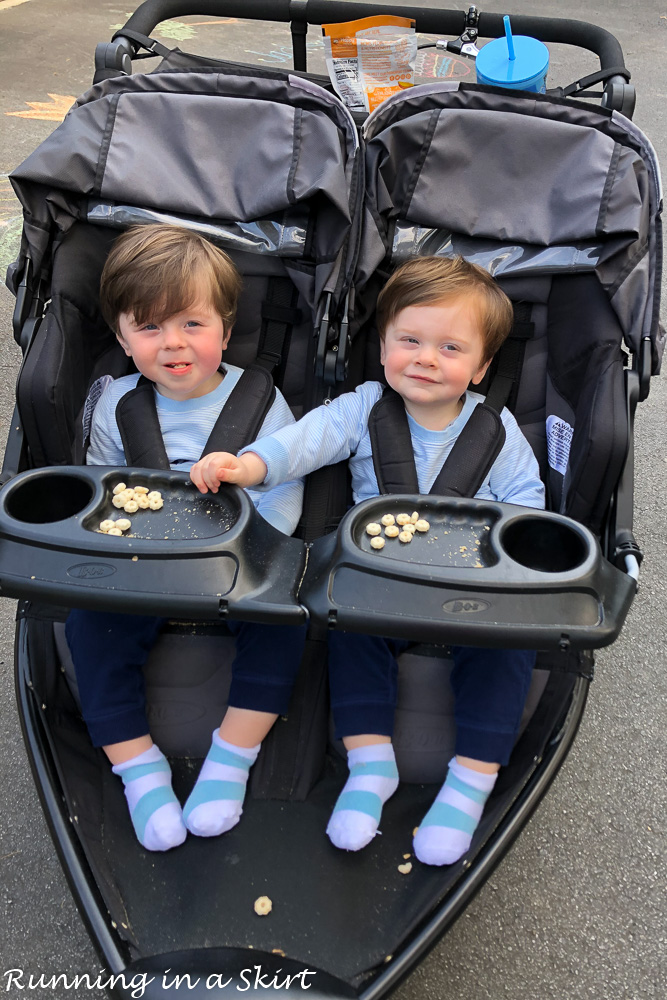 In fact, for most of the weekend, it actually felt like summer! I even broke out summer clothes for myself and the boys.
We treated the twins to these new adorable outside toys. I was a little bummed that they were actually already too tall for them. They are SO TALL for their age. The twins didn't seem to know the difference though because we got big smiles all around.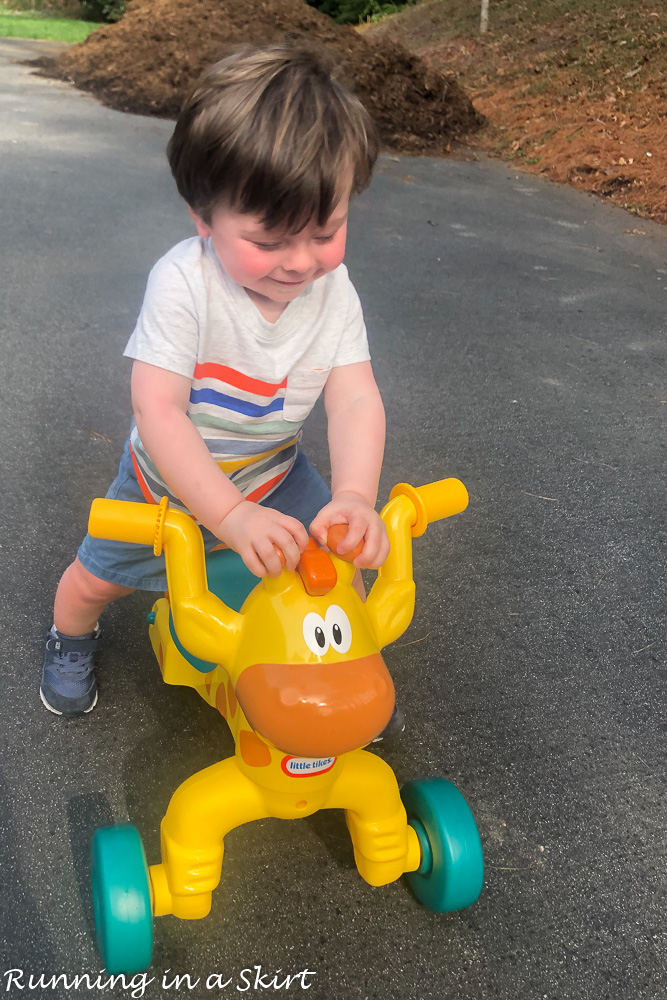 The weekend was so lovely we spent long hours outside in the afternoon.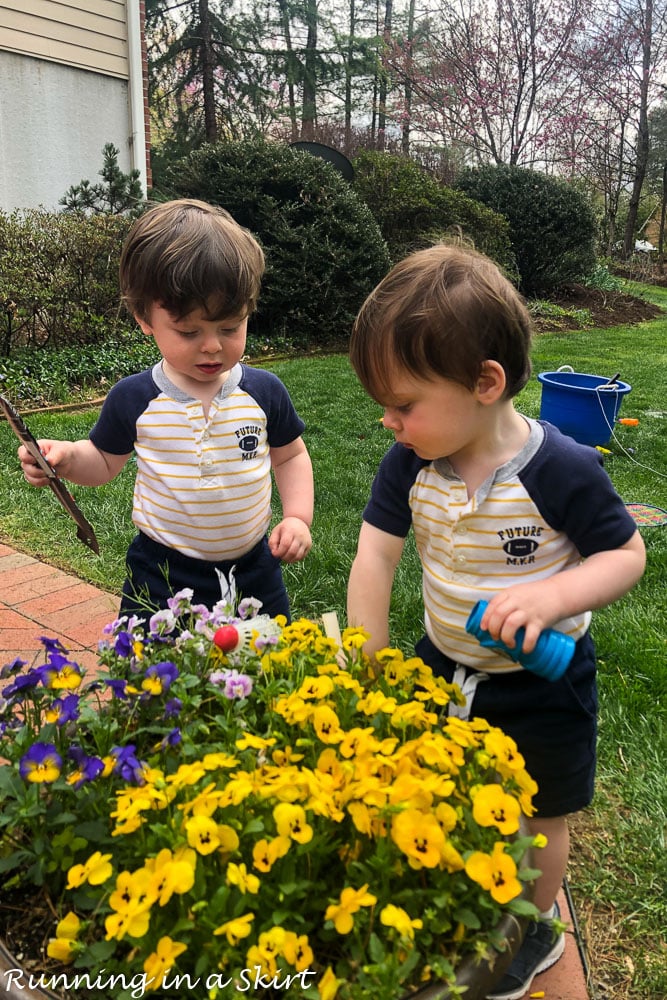 Now if I can just keep these cuties out of my flowers... I'll be good. 🙂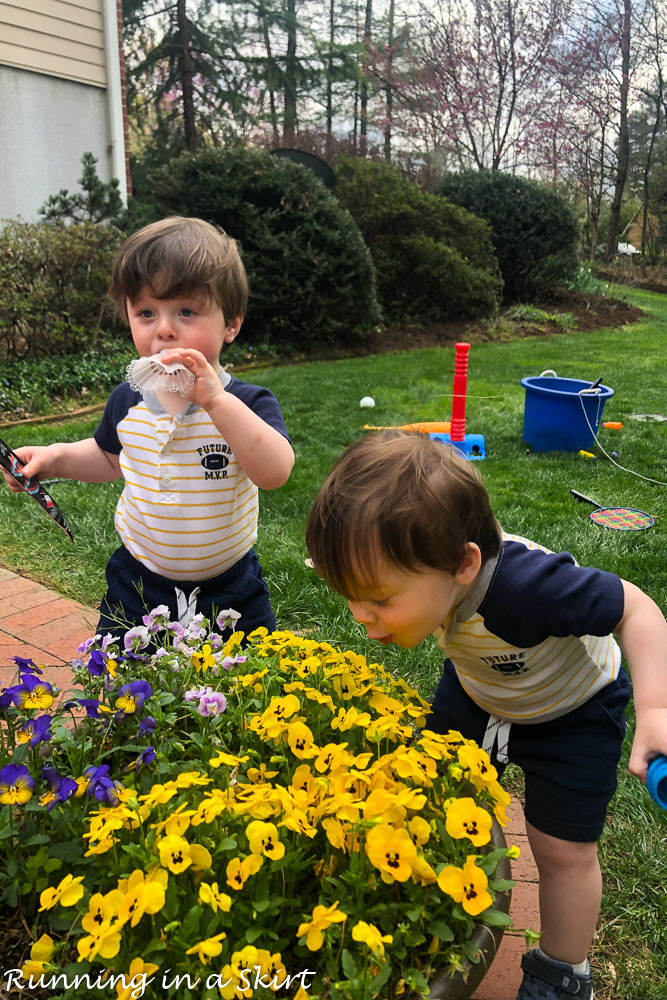 Both boys love to run around and play t-ball.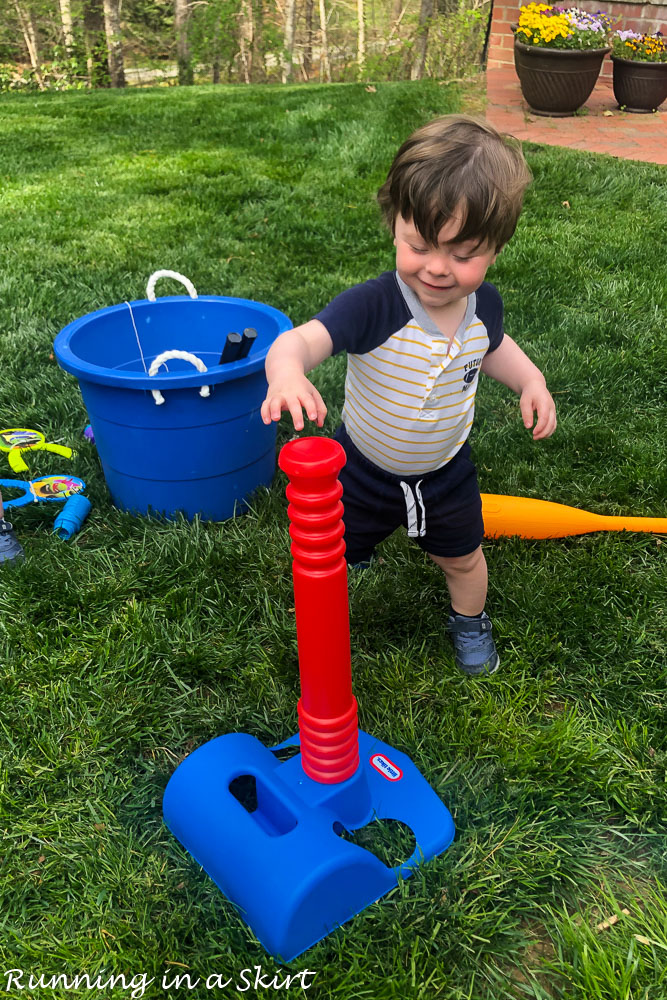 We also just have this random bucket of kid's toys from parties we've had over the years and they think it's the most exciting thing ever.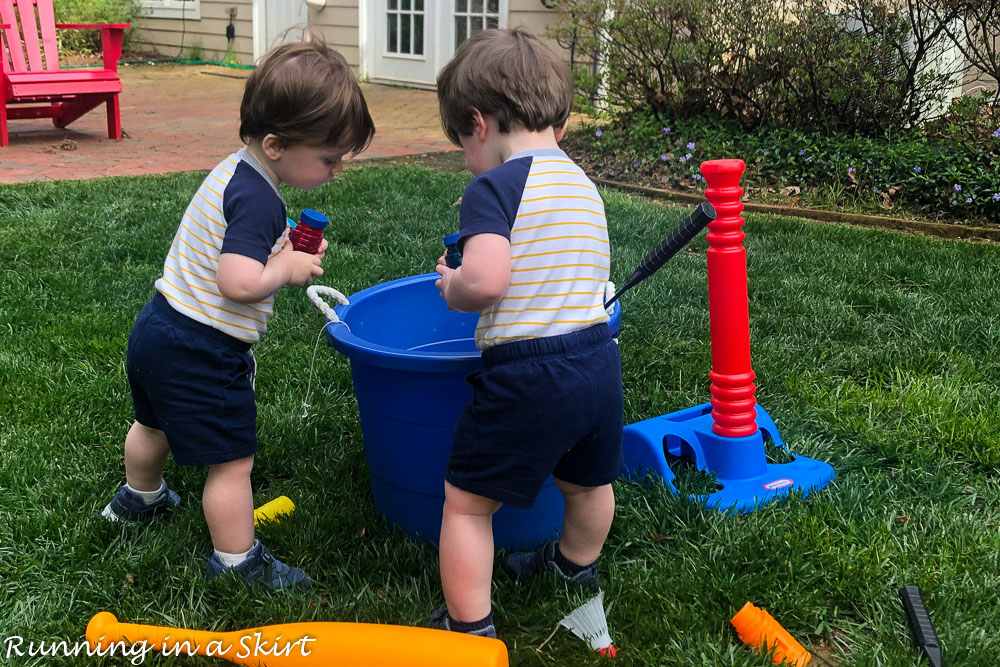 I've never been so grateful to live in a place with lots of space for the boys to run around and play. I've said it a couple of weeks in a row but it's a blessing that my kiddos are so young and don't know what is happening. They keep me so busy that I don't have much time to think about it either.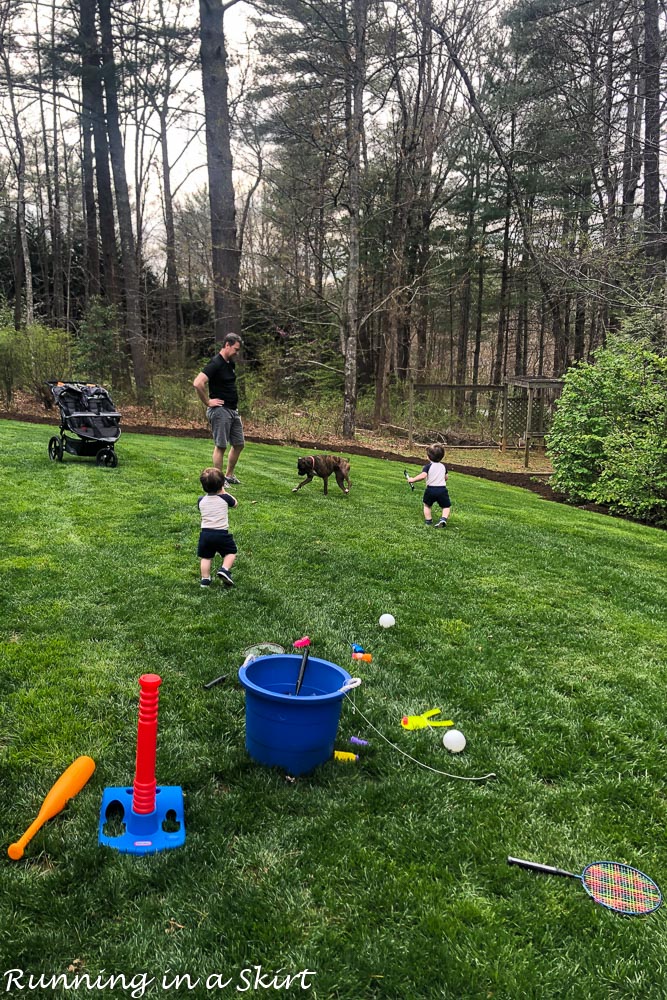 We had such a lovely time outside it was easy to forget everything happening in the world.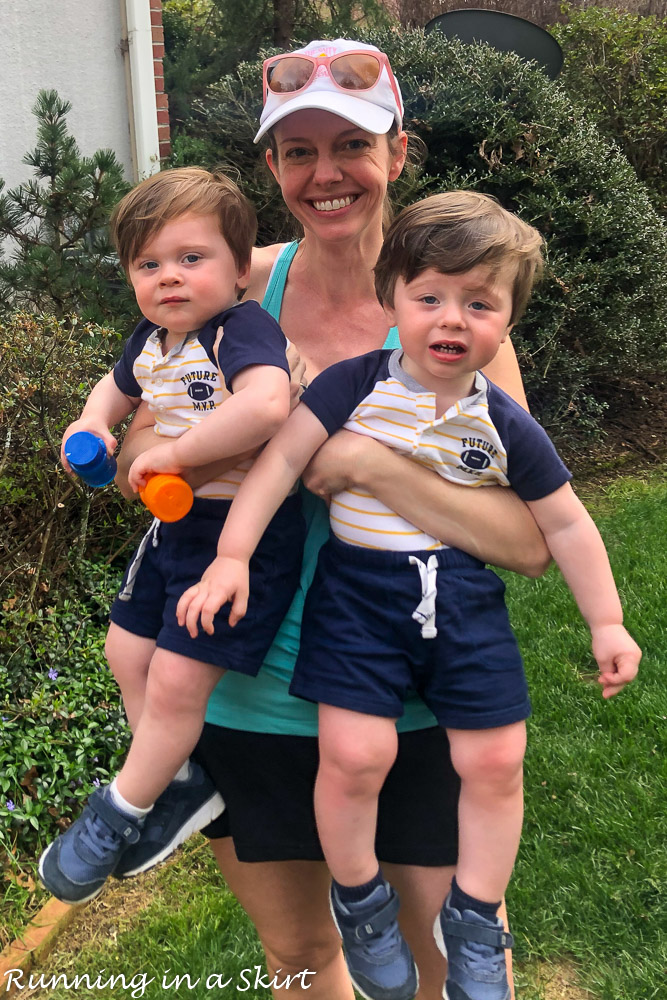 Saturday night was even so warm we grilled out and enjoyed a nice dinner on the deck.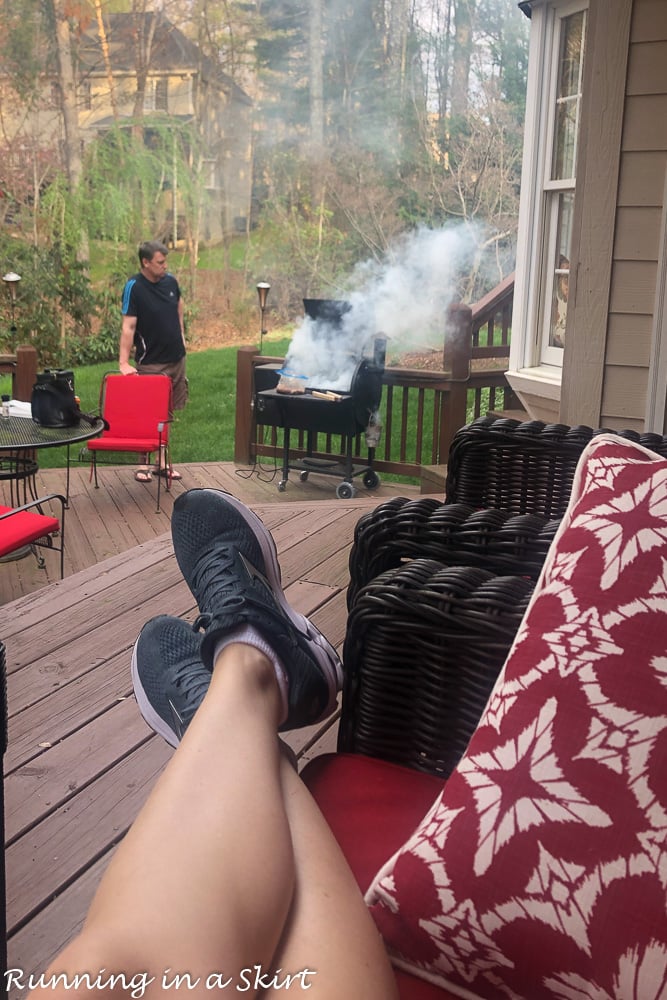 It was as nice as anything out and made me wish it was actually summer instead of a freakishly warm March day.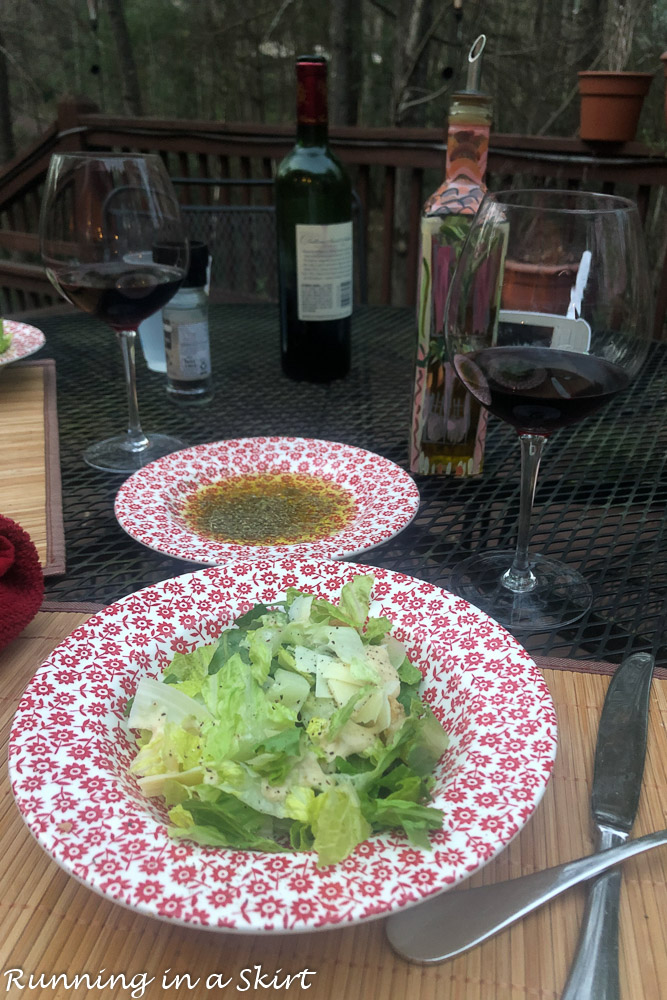 After the gorgeous weekend, we had a cooler and rainy week which meant more time indoors. I've been trying to find creative ways to entertain them and turns out solo cups are a hit! They played with them independently for at least 30 minutes and I got clean out a couple of cabinets that had been bothering me.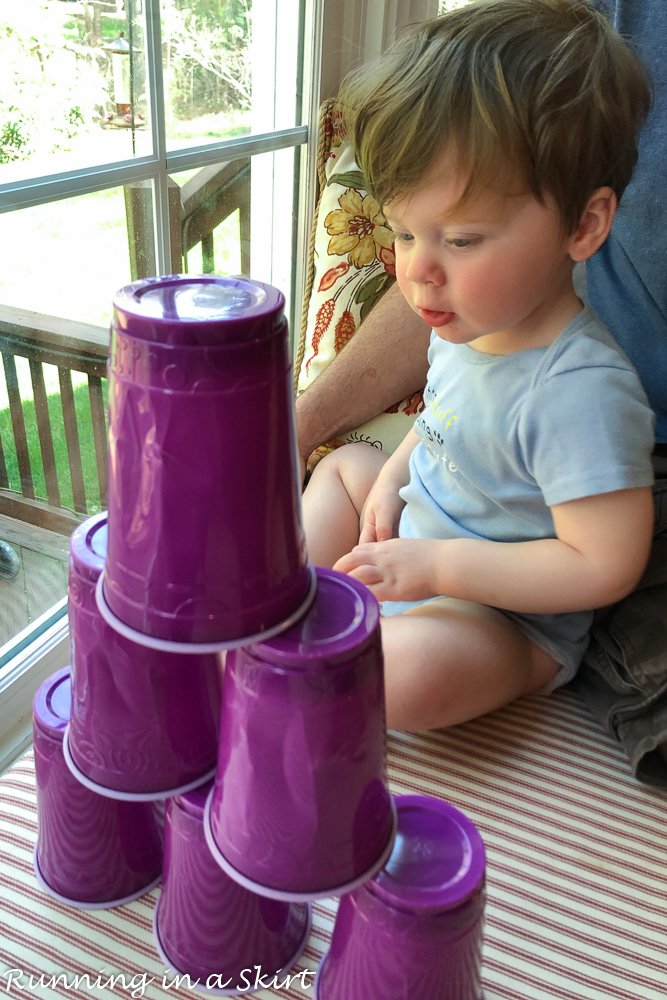 That's about it! I'm looking forward to more warm weather this weekend and getting takeout tonight.
Let me know how you are coping with all these changes in the comments. I'd love to catch up.