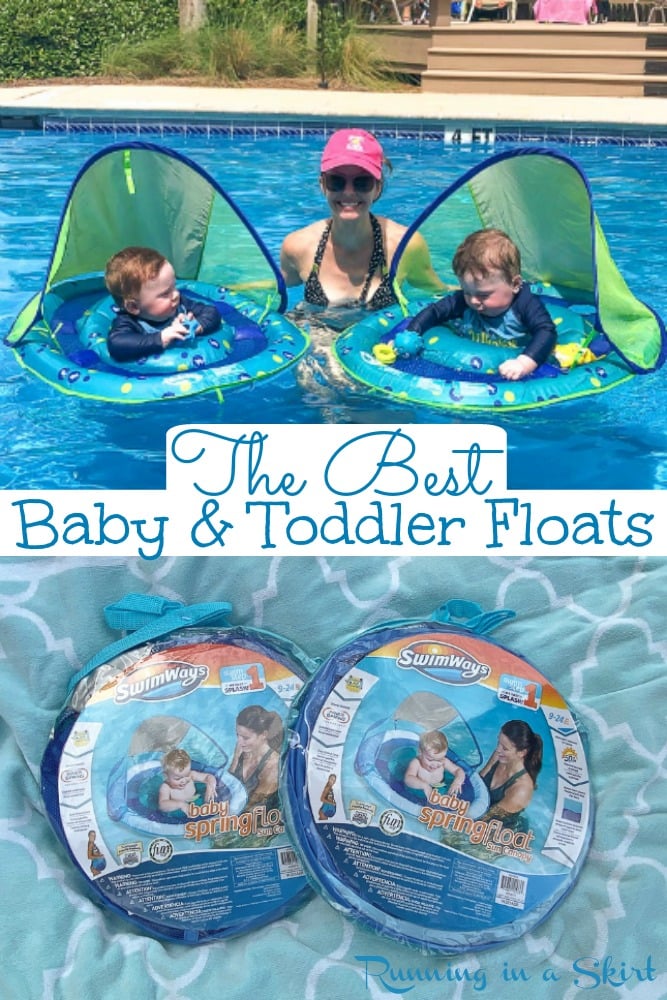 Toddler swim safety is so important to me! With that in mind, these are the reasons I'm getting the twins in the water this summer.
This post was sponsored by SwimWays as part of an Influencer Activation for Influence Central and all opinions expressed in my post are my own.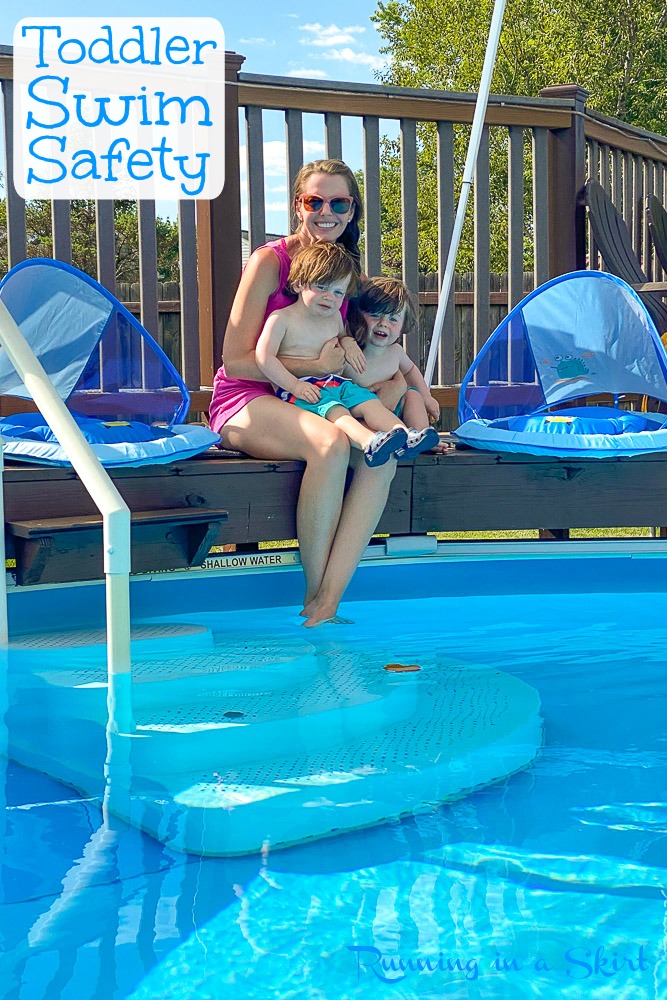 Hi guys!
I love everything about summer including all things WATER. From lakes, beaches, and pools... I live for this time of year. Before the twins, I never gave being around water a second thought. With TWO toddlers to take care of suddenly the idea of being around something that can be dangerous kind of spooked me. Now that they RUN everywhere I realized we had to get serious about toddler swim safety and find ways for them to enjoy the water while getting them safe.
Last summer we started the boys with the SwimWays Swim Steps program and we are continuing to use their wonderful products today. I love how they will grow with the boys as they get older! Here are some ways I'm working with the boys to love and appreciate the water this summer.
Why I'm Getting the Twins in the Water & Toddler Swim Safety
To Build Confidence
Last summer I wanted to get the boys in the water as early as possible. I actually ended up buying two different types of baby floats for our trip to Palm Coast when they were just shy of 6 months old. The boys overwhelmingly preferred the SwimWays float to the other brand I bought and I ended up going back and buying a second SwimWays float for the rest of our summer trips. The boys loved using them all summer and always made quite a scene at a pool. We raved about our floats to anyone who would listen. This photo is from last year in July on our Hilton Head trip.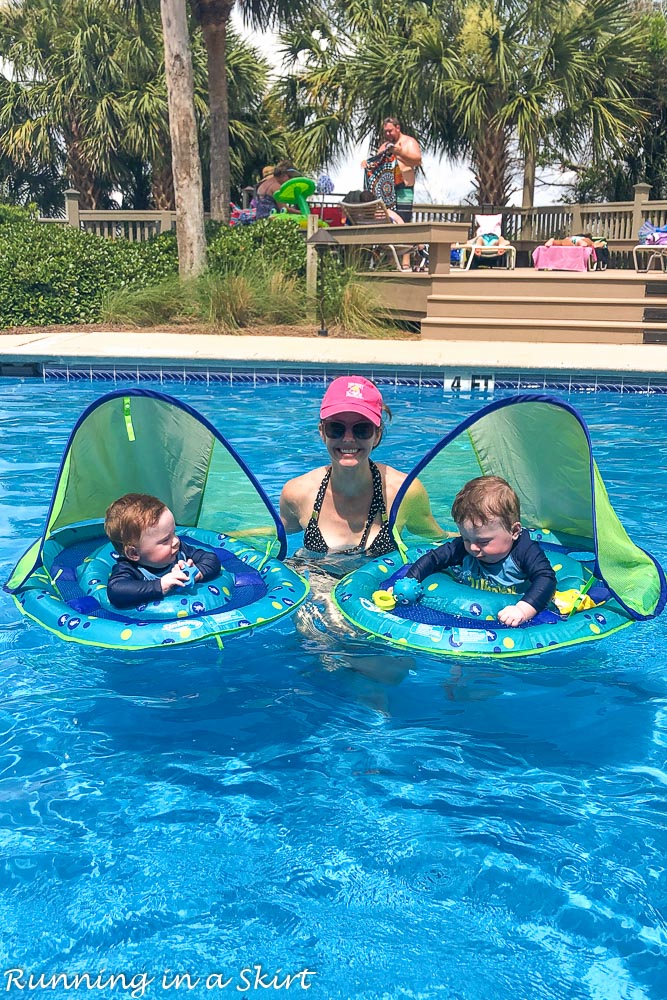 This summer I'm hoping to keep getting the boys in the water to build confidence so they will not be afraid of pools and swimming. I was so excited to be able to visit my MIL last weekend because she has a pool.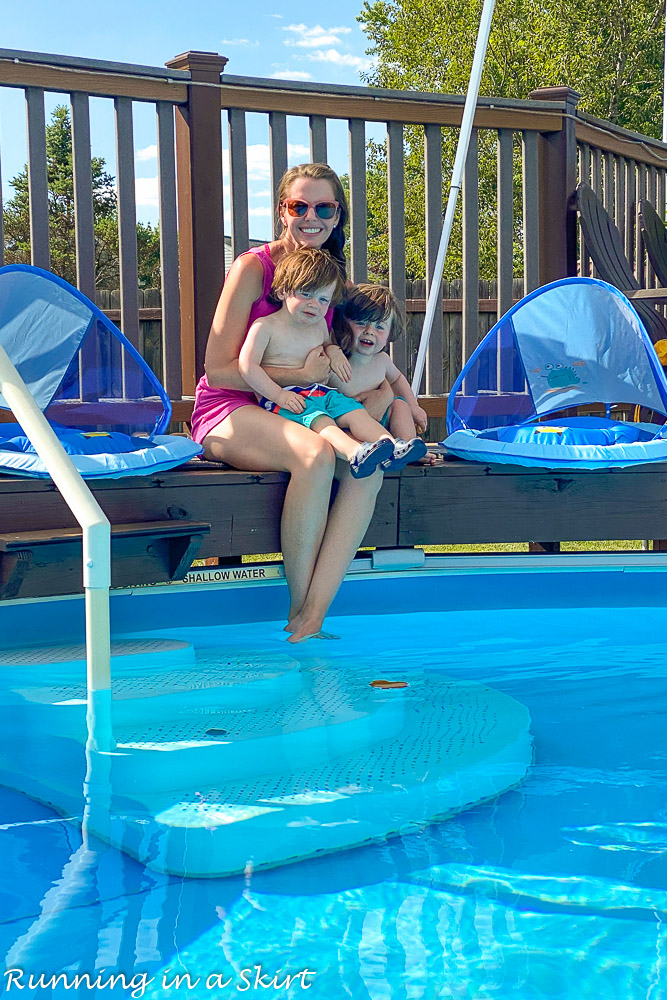 The boys used their new SwimWays swim floats and loved it.
The SwimWays Baby Spring Floats with Sun Canopy lets the boys float while we hold them. They even have a built-in UPF 50+ canopy to protect their super fair skin.
I feel like it is so important to expose them to the water as many times as possible now so they will not be afraid and have confidence as they grow. When we got home this past weekend we decided to let them get in the water again in our hot tub.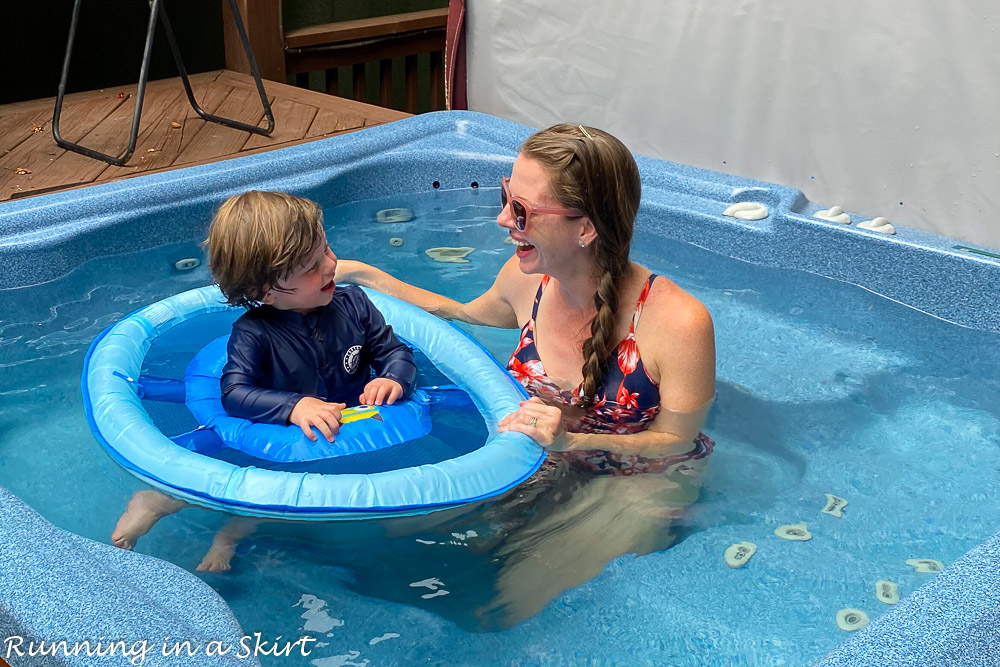 We just lowered the temperature to a safe level and they had such a nice time. I know it's important to keep introducing them to the water so with many pools still closed this is a great option for us.
As the boys get older, SwimWays has products to grow with them including baby boats, swim trainer life jackets, and even fun swim masks. SwimWays actually has three levels of swim safety products, so I know my boys are getting the correct support for their age and ability. These floats are step one and we will move on to step two and three and coming years. I trust SwimWays from my previous experience with them and the fact that they have been helping children learn to swim for over 50 years!
One new product they have is this amazing INFANT float. The SwimWays Infant Baby Spring Floats allows even younger babies to be introduced to the water. The babies actually lay flat. It features a 3-point adjustable harness where babies can lounge safely. It's such a great option and can be used from three months up until the baby is old enough to try to climb out.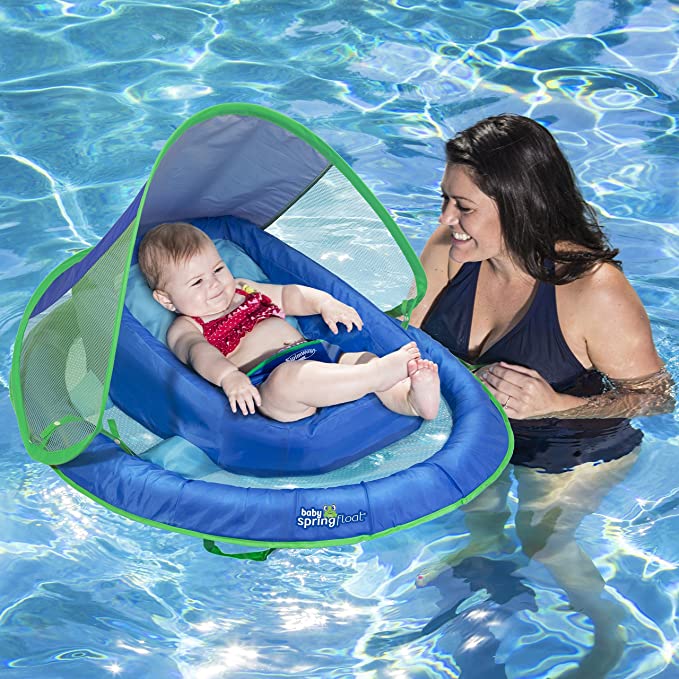 Pool safety is so important and I'm so happy to have SwimWays products to help with the twins in the pool. Both the Hubs and I always stay with them and they enjoy the water thanks to SwimWays.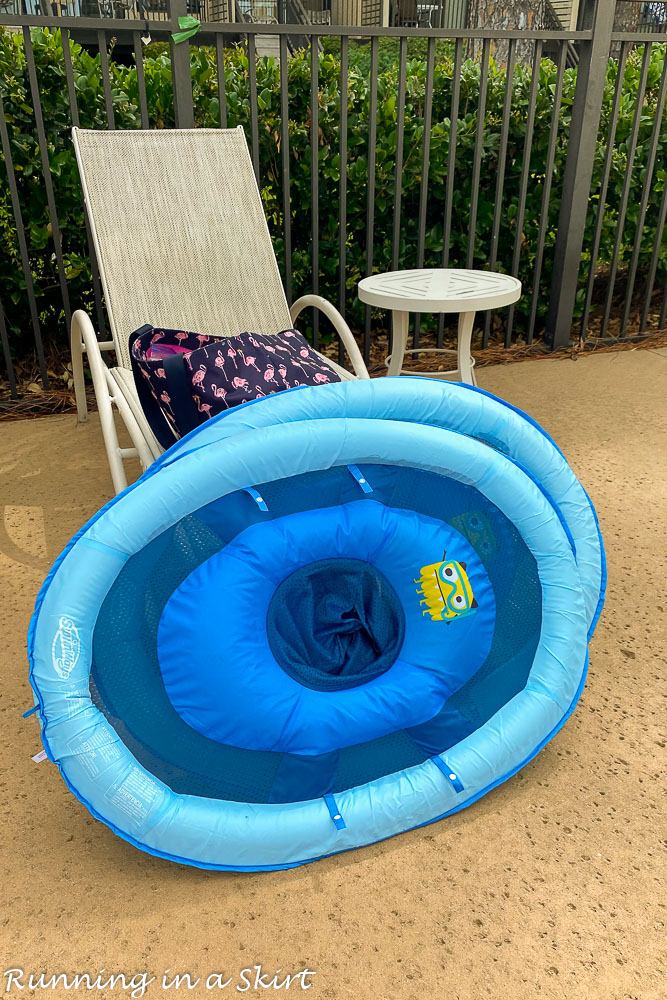 You can get the floats at Walmart, Target, and Amazon.
For Family Time
Being at the pool, lake or beach is the perfect way to spend time together as a family. Whether it's just myself, the Hubs and the twins, or our extended family, a pool brings people together.
I want the boys to grow up confident of water and be able to join in all the fun with their cousins as they grow older.
To Be Comfortable at Swim Lessons
Our plan was to start swim lessons with the twins this spring, but with everything shutting down that got postponed. I'm still hoping to find a safe program for the boys to join as soon as possible since we enjoy being around water so much. The American Academy of Pediatrics now suggests that kids can get benefits out of swim lessons, even starting at age 1.
I know that the time we've put in getting them in the water now will help them be comfortable at swim lessons down the road!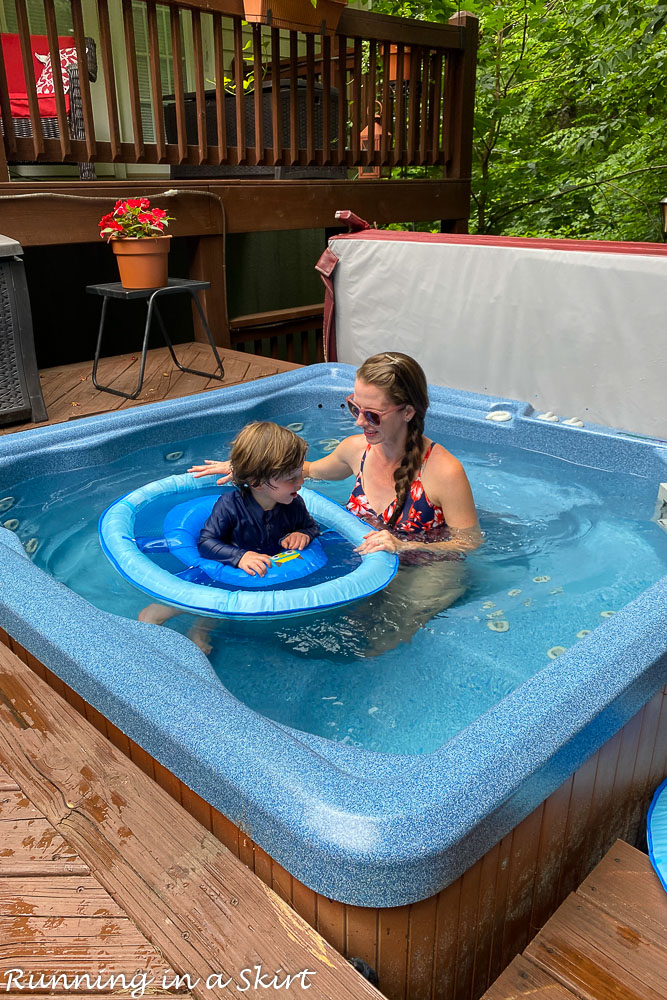 It may be a lot of work to get two toddlers to the pool, but I feel like the gain so much out of the experience! I know that they will gain water confidence that they will use for years to come.
SwimWays Swim Steps
SwimWays Swim Steps can make summer even more fun. They have floats and swim aids for kids of all ages available at Target, Amazon, and Walmart. Make sure to check them out before your next trip to the pool, lake or beach.
Pin for later...