Hey, y'all! We flew up to Pittsburgh for a few days this week to see the Hub's family. They have all been staying at home, so we decided to see them before the world opened back up again. We were supposed to be on a big family vacation at the beach with them this week that got canceled, so it was nice to still be able to see them. We packed in as much fun as possible in just a few days though!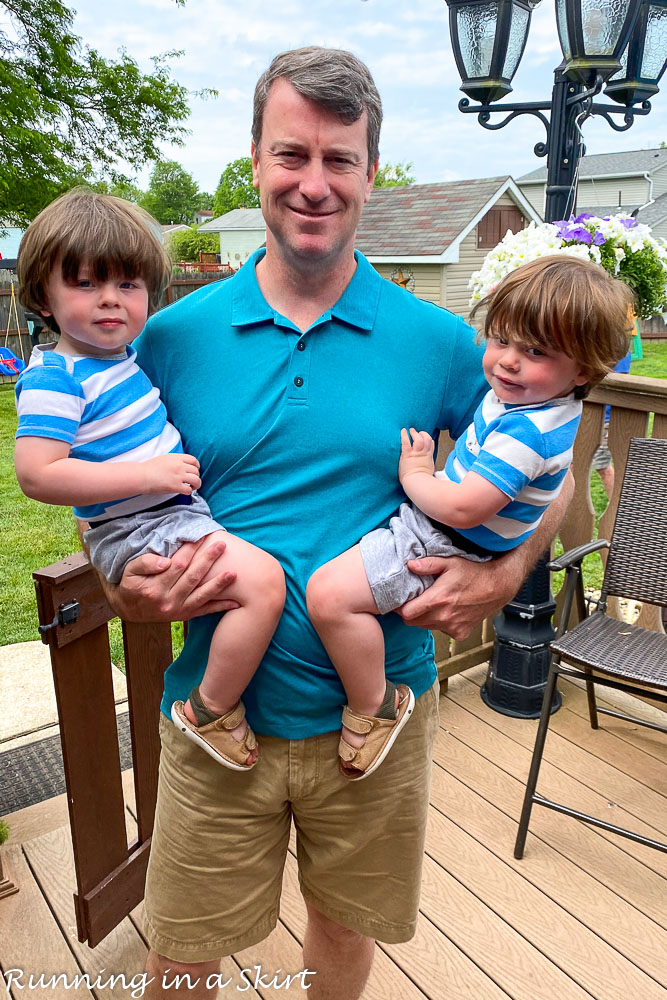 The twins are the Hubs parent's eighth and ninth grandchildren so their backyard is set up for kids. It was crazy how many fun new toys they got to play with.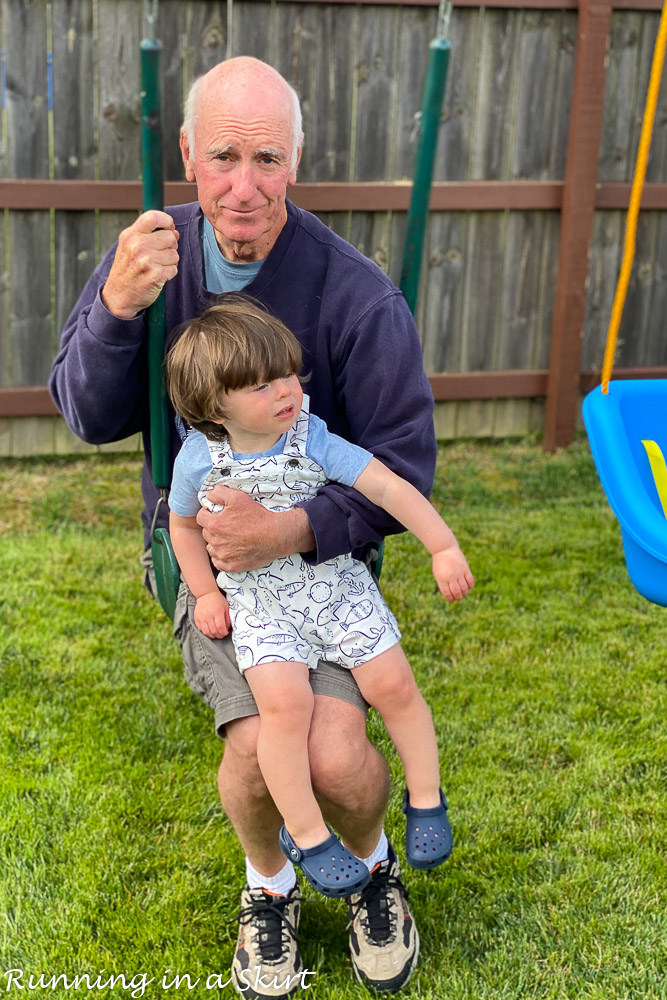 First up was this baby roller coaster. The boys thought it was amazing.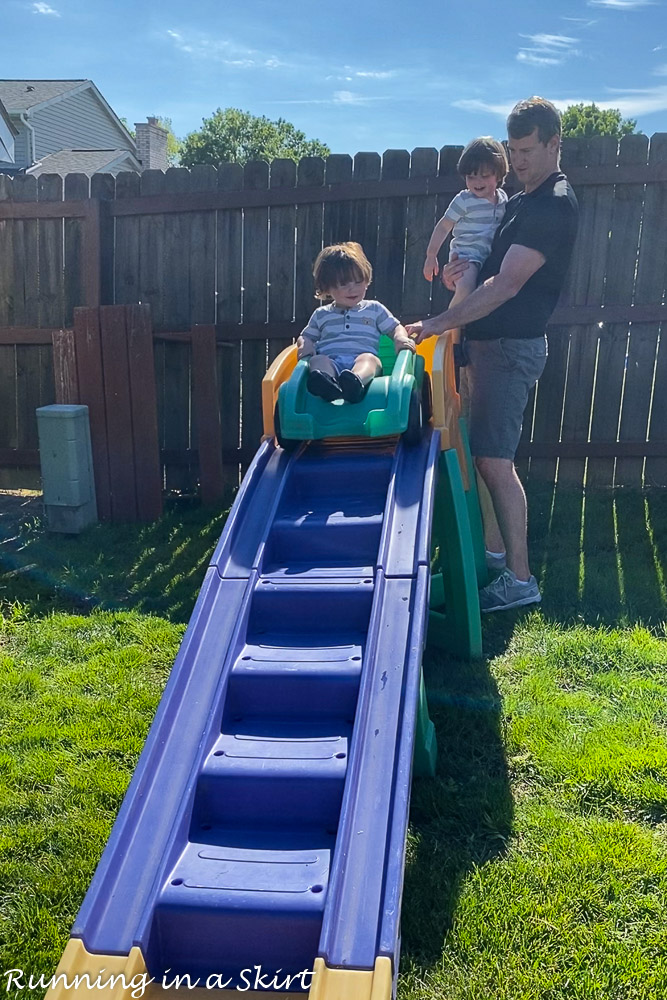 They also had this ride-on truck. The twins have been all about trucks lately so this was a huge hit. Hunter is saying "vroom! vroom!" here.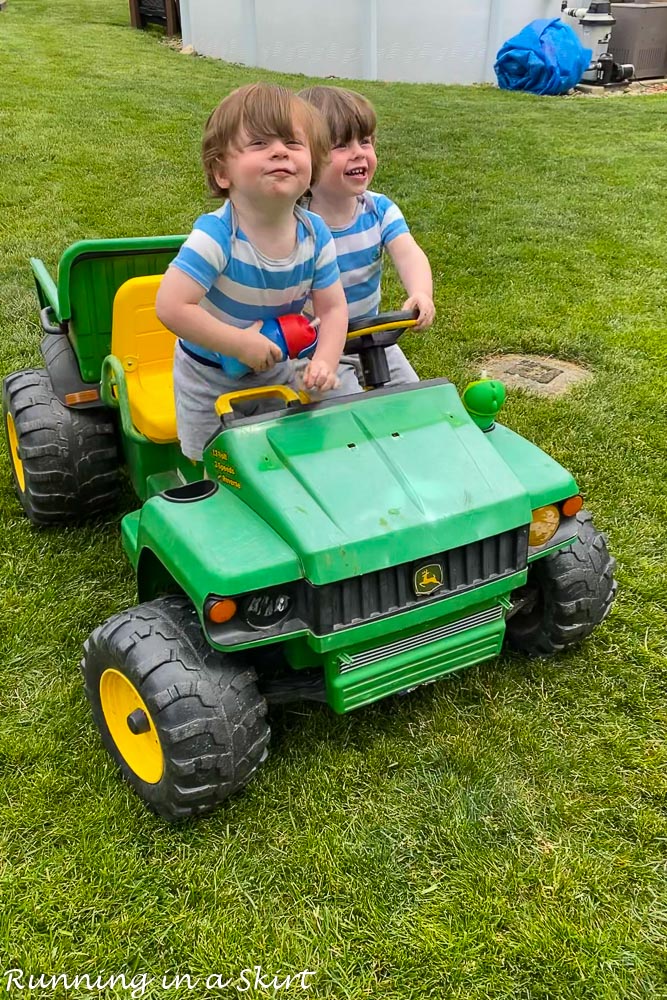 We got so many great smiles out of them. I feel like we are going to have to get one of these at some point.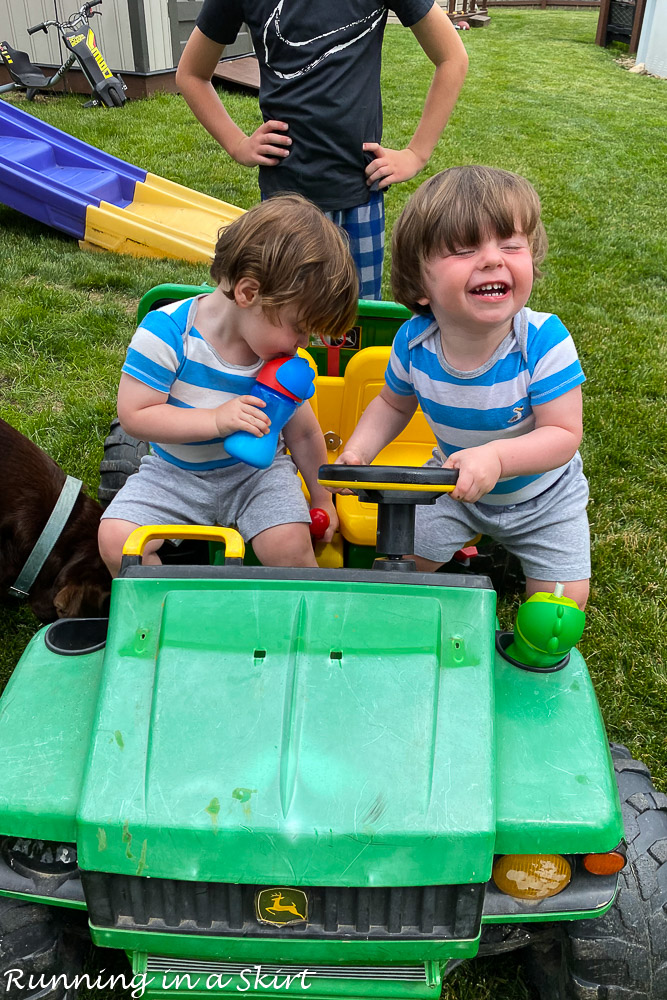 They were too young to use it themselves but we let them slowly ride along with their older cousin, Ty. We were standing right along with them when they were moving and they were in baby bliss.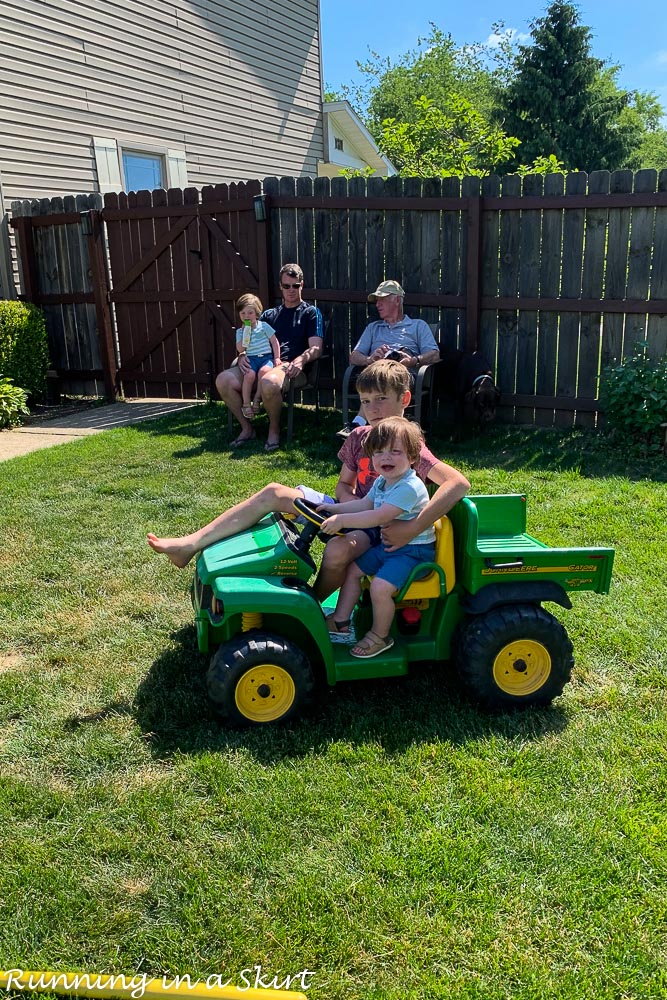 They also have a big playhouse which was super nostalgic to use because we used to play with the oldest boys in this on our visits.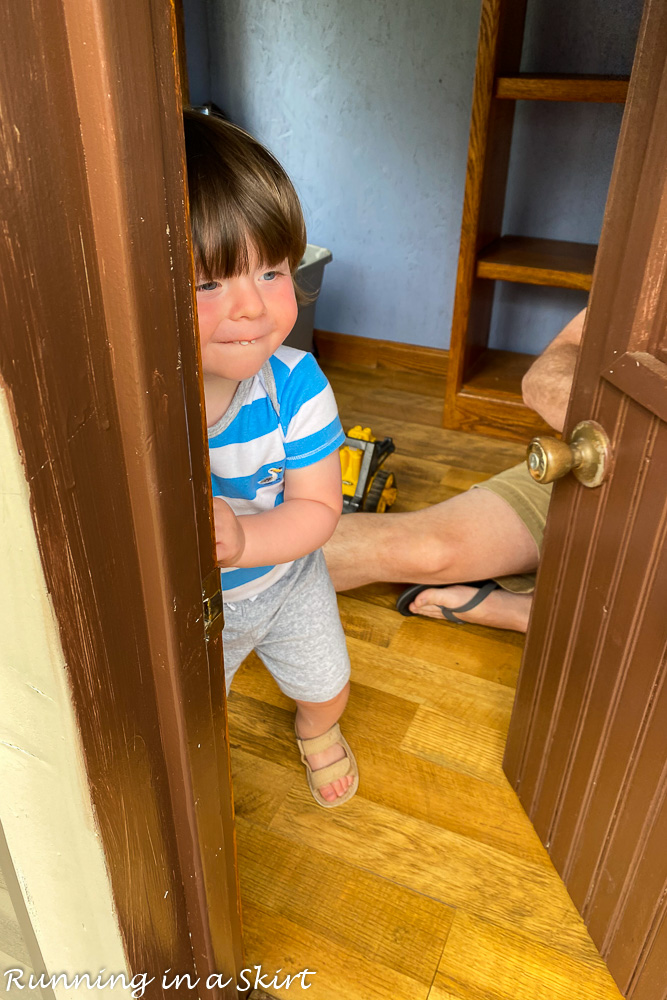 The twins even got to use some swings for the first time in ages!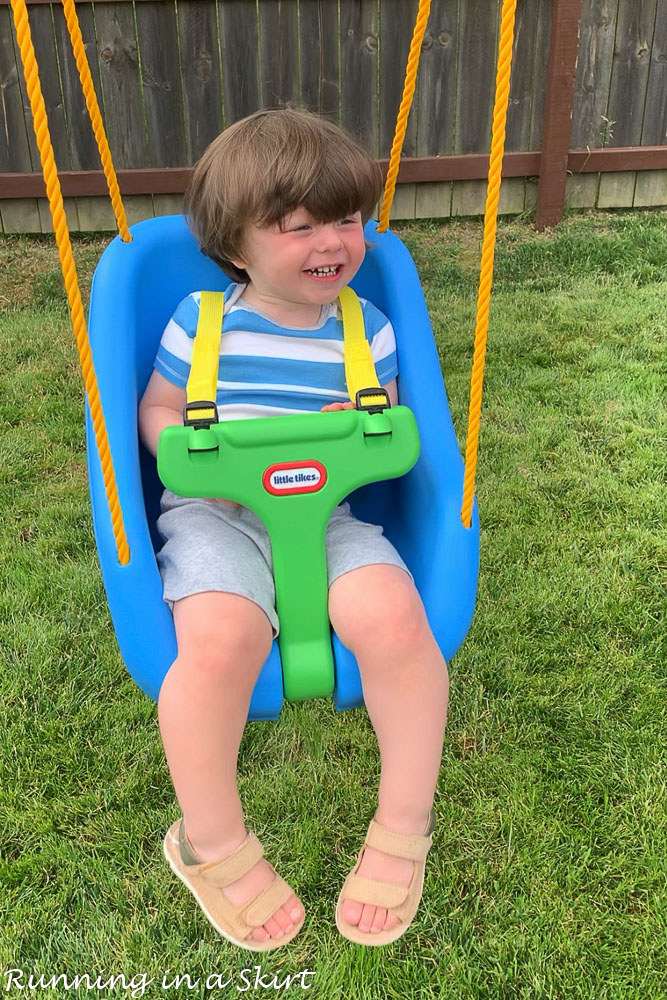 And if that wasn't enough the boys also got to play in a big pool and their own new pirate ship kiddie pool. It was like a theme park for kids and they had SO many fun things to play with.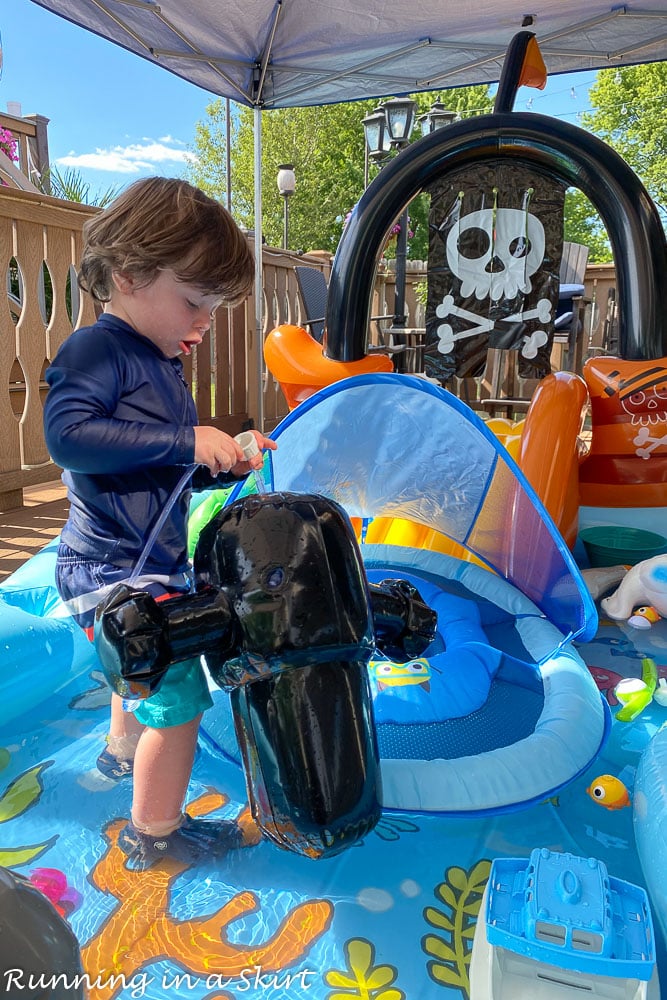 Their cousin Ty was so excited to play with them and was such a great helper.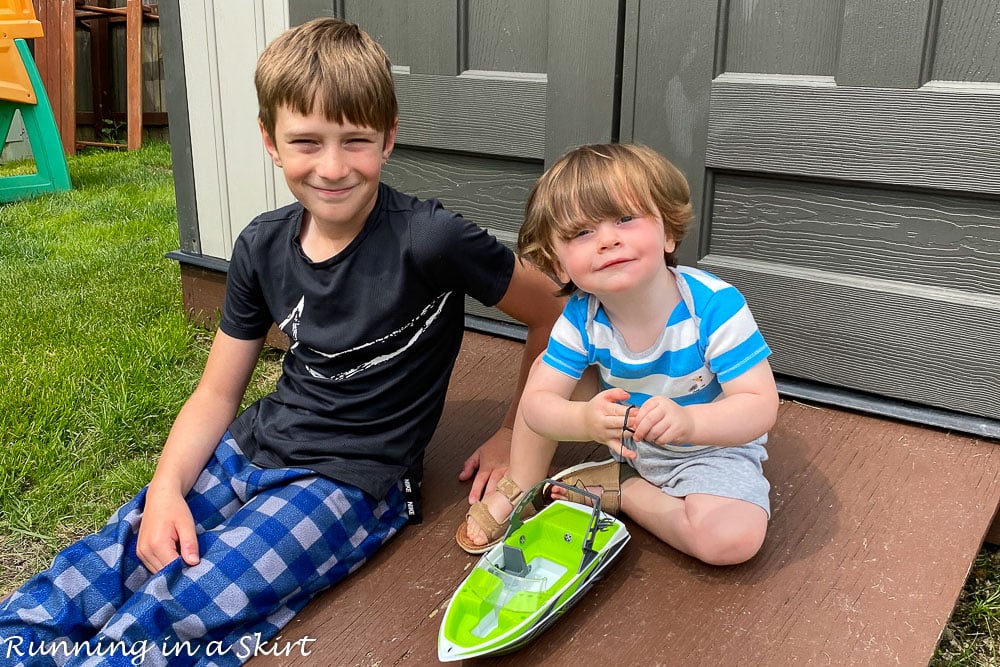 We tried to soak in as much family time as possible and the boys had so much fun playing with their Grandmother.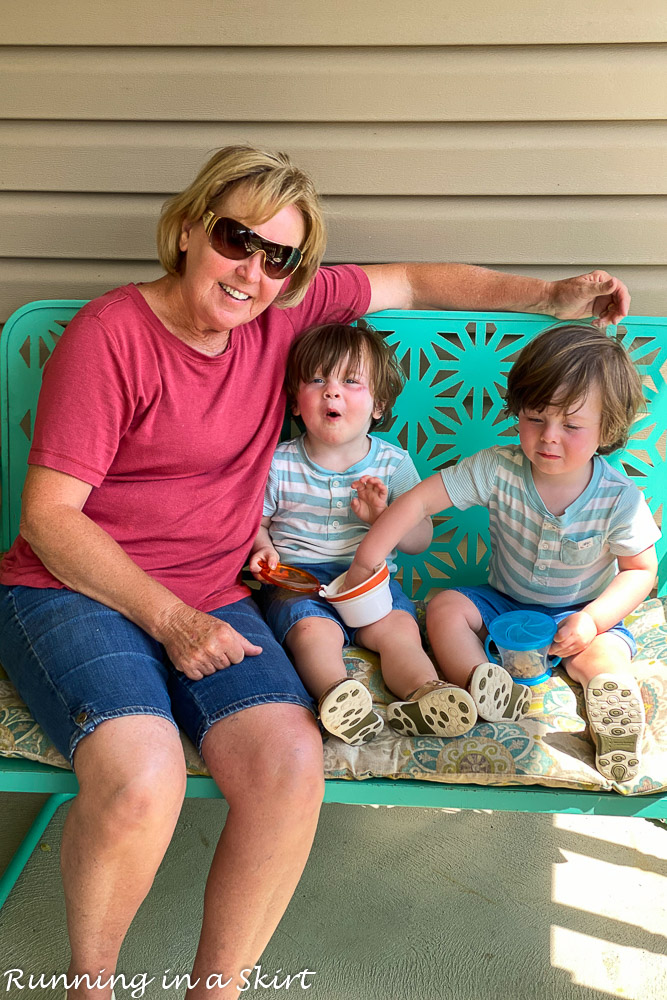 I honestly don't think I've ever had so many photos with joyful smiles from the twins.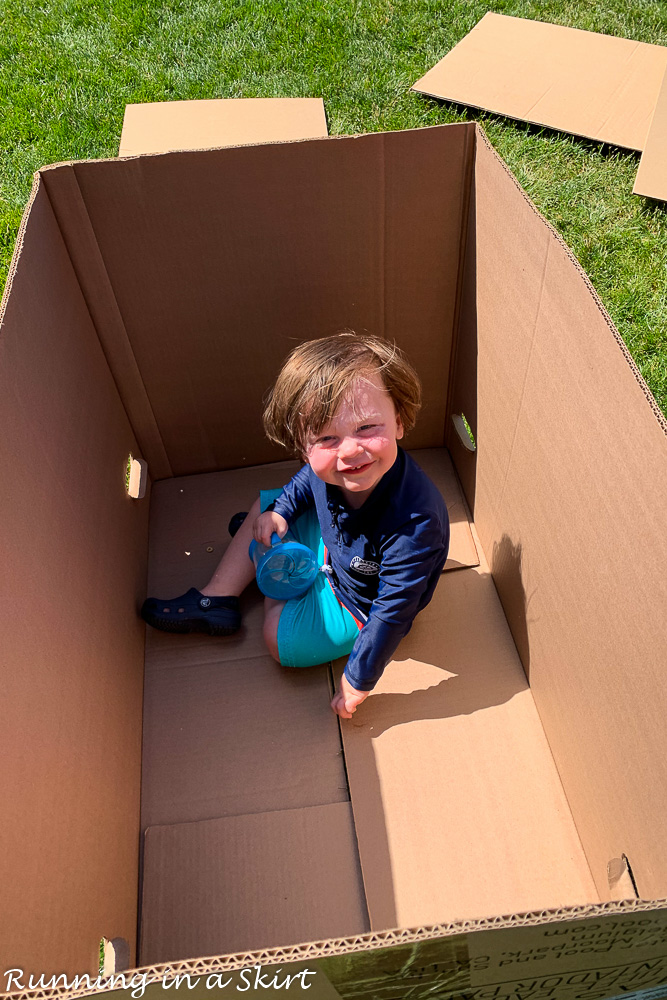 Hunter was in his element.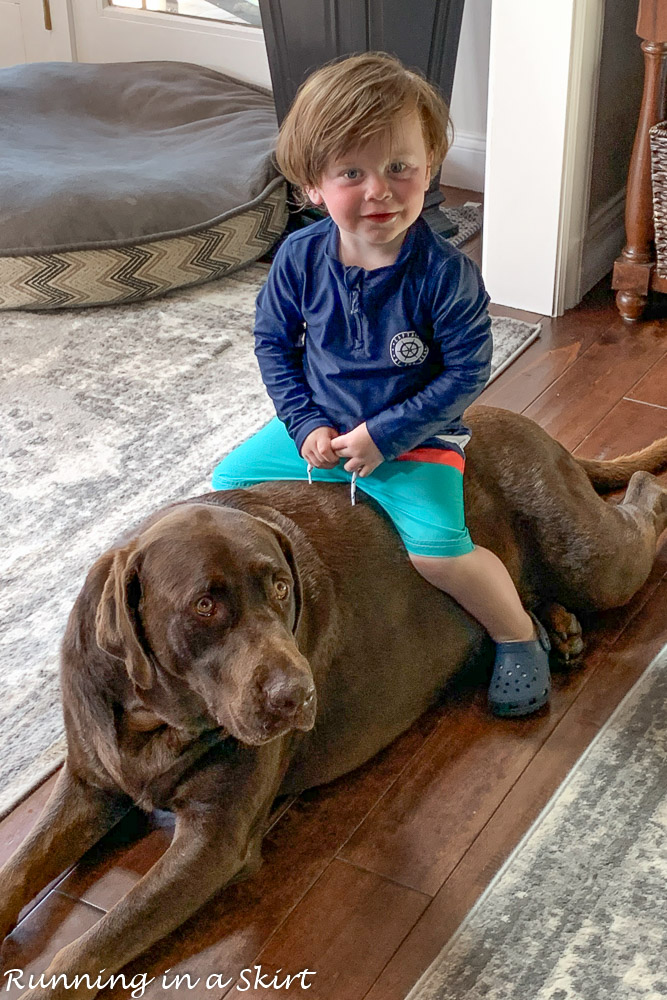 We also got to get out one day to a local farm! The Hub's sister's backyard backs up to a charming farm that helps special needs children. She set up a private animal meeting for us, which was amazing since we haven't been able to take the boys out at all.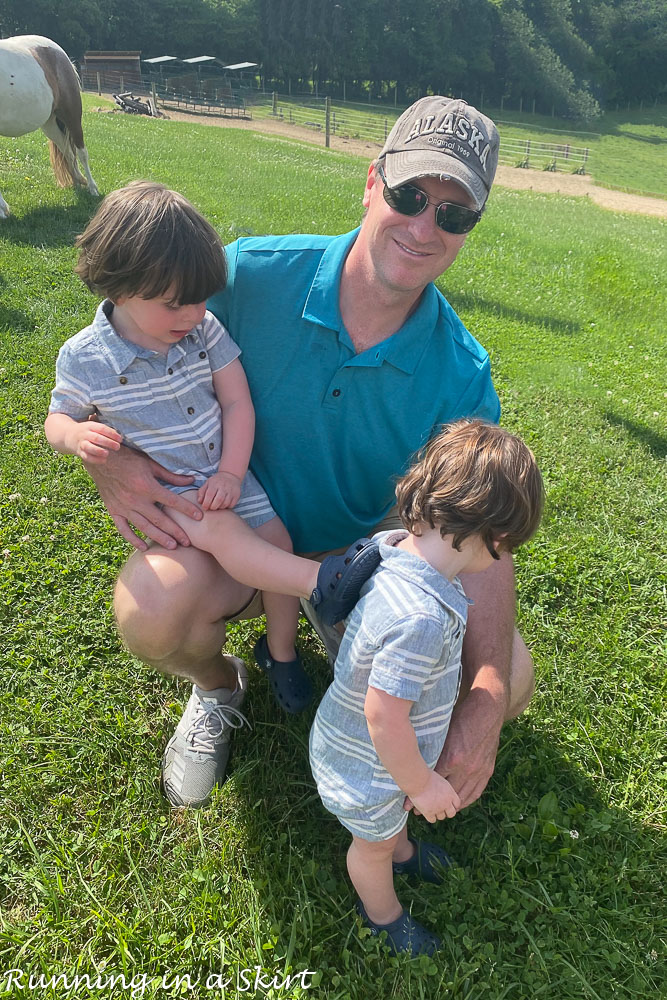 The boys got to see mini horses...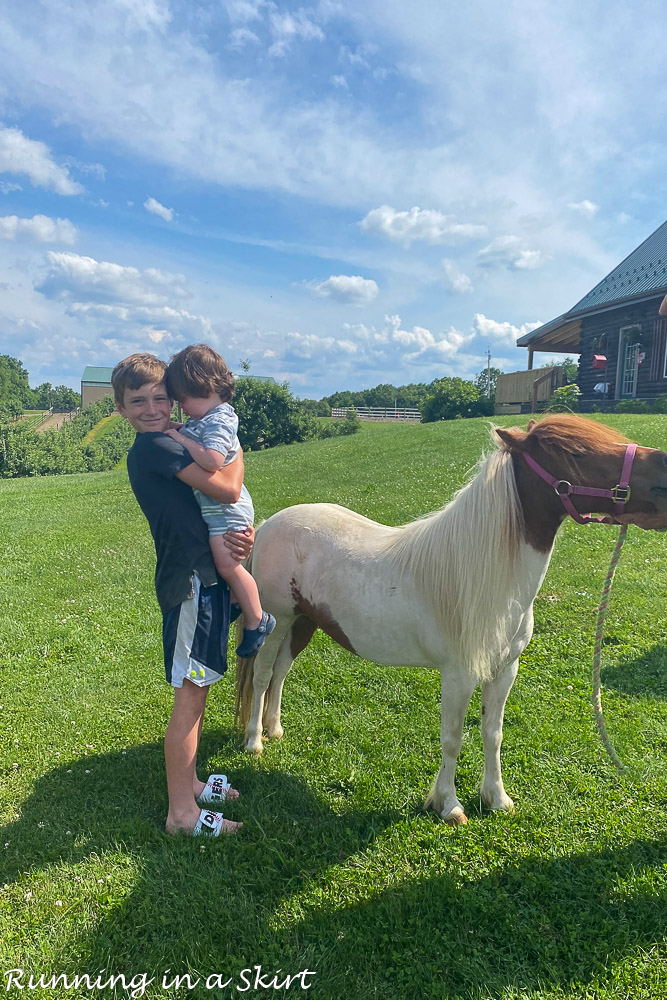 ... and also chickens for the first time.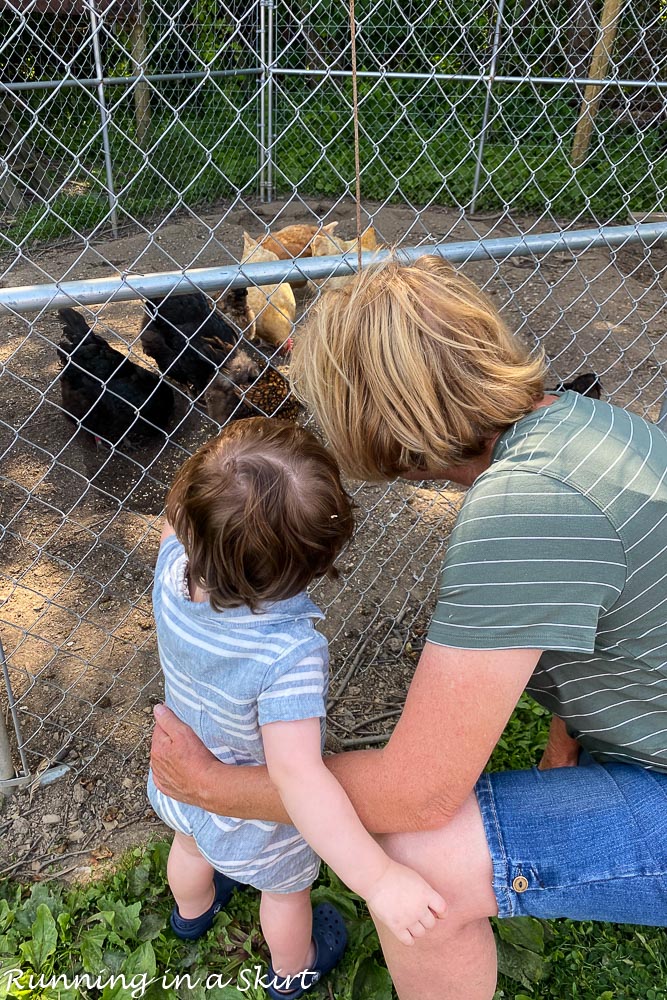 Although Jackson seemed most interested in picking up all the rocks though. 🙂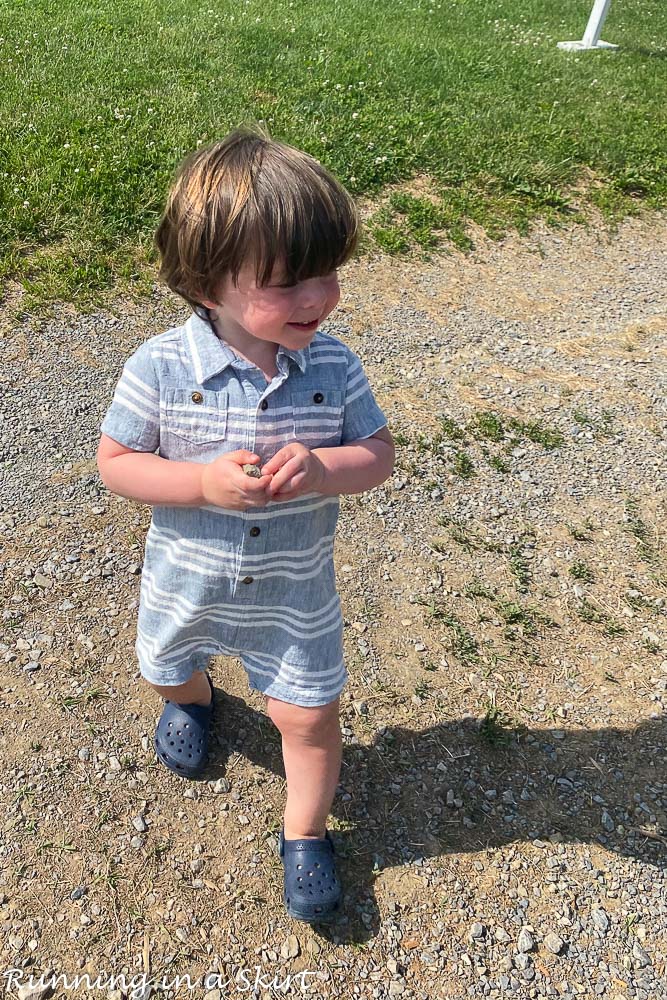 AND this was the best photo I got of the three of us. I think these real-life photo moments are just going to have to be a thing. 🙂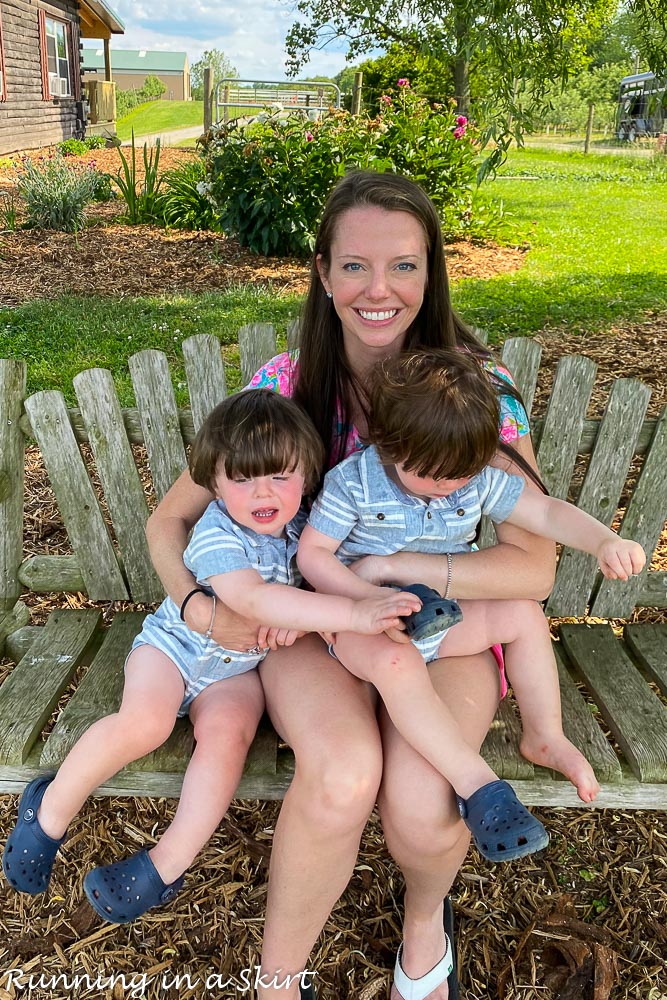 We even got to celebrate the Hub's birthday early. He's a big bourbon and beach fan so check out this cake. I've been laughing for days over it.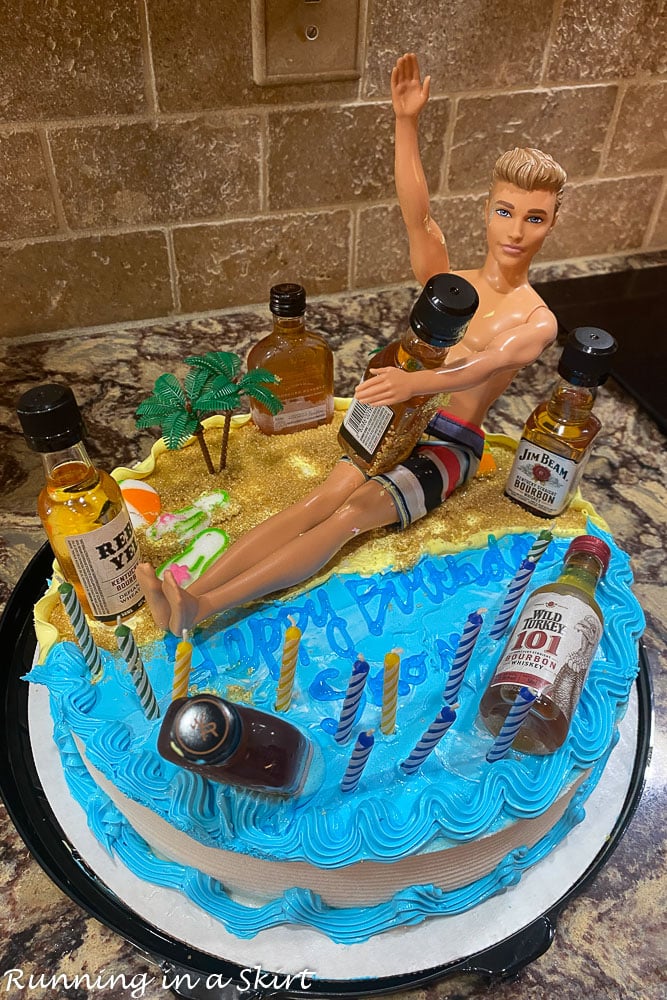 I'm so glad we got to see and spend some time with family in the middle of all this mess in the world. It was such a refreshing break that we needed.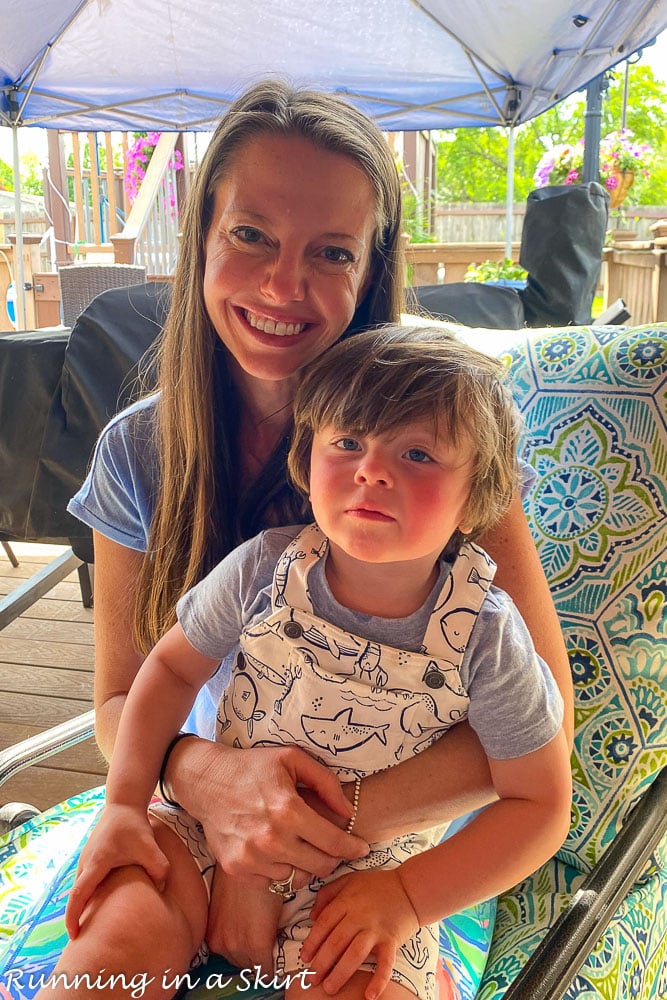 We are back home now and planning to have another quiet weekend at home. I'm so grateful for all these wonderful family memories though.