Hello! Hello!
I hope you've had a great week. My week has been filled with highs and lows. With Rhett passing late last week I spent several days just struggling to concentrate or get anything done. Yesterday I felt like I snapped out of the fog a bit, but I know I still have some grieving to do. I'm looking forward to this weekend for some downtime. The one big thing I'm doing this weekend is meeting our friends for dinner at the Grove Park Inn. We won a fancy meal at the March of Dimes Signature Chef's Auction last year and we finally found time to use it. It will be the perfect distraction.
I hope y'all have something great planned this weekend too.
In blog news... don't forget to enter the $100 Visa Gift Card Giveaway and the $250 NOW Food Giveaway! Now to that big news I'm excited to share with you...
Things I'm Loving Lately 34
Back on WLOS!
Sooooooo.... guess who is going to be doing a special segment on WLOS this Monday morning? Meeee!!!! I'm going to be back just Monday for a segment featuring healthy back to school breakfast and snack ideas during the 5 AM and 6 AM morning show. It will be strange being back as a local blogger and not the meteorologist, but I can't wait. Plus... my breakfast and snack options will give you some great food ideas as we hit this busier season in our lives.
It will be so nice to hang with these guys again... although the early morning Monday wakeup call is going to be a rude awakening! lol!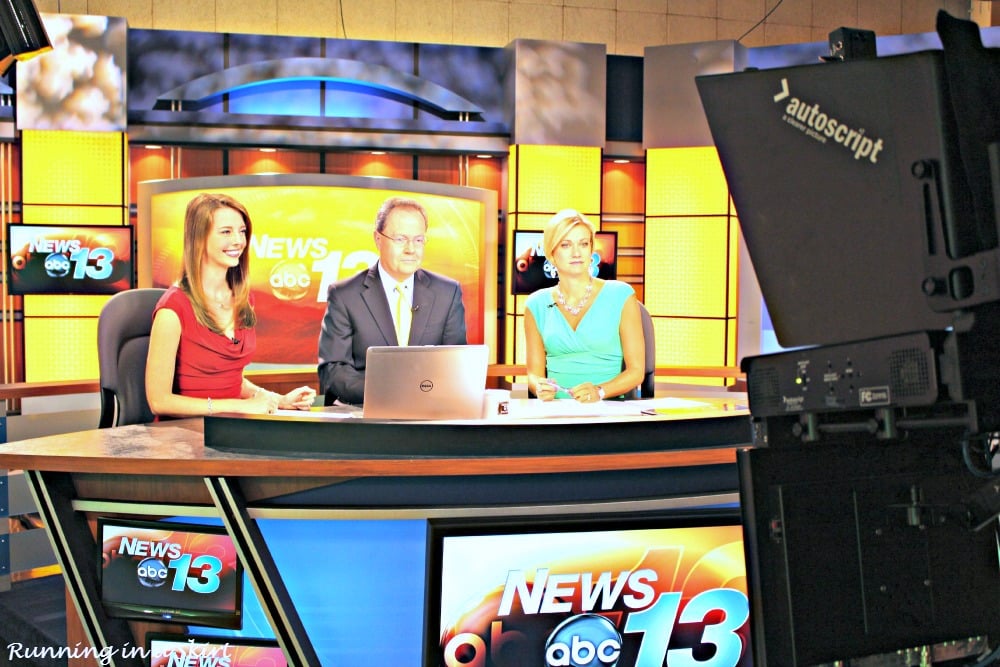 For those of you who aren't local, I'm going to do my best to get you the segment in a blog post sometime next week.
Makena Rose
There were probably a hundred times during the last year of having to care for a geriatric senior dog and a puppy at the same time that I questioned why we went ahead and got the second dog before the first one passed. I'm not sure I talked about this a lot but it was super challenging to care for both of them at the same time. I had my hands full.
That being said I am so grateful to have this sweet pup in my life and that she is already past the worst of the puppy-ness. She's super cuddly and has been such a comfort to me since I lost Rhett. In the end it was worth it because I can't imagine being a dog free house. I love this smooshed little face so much.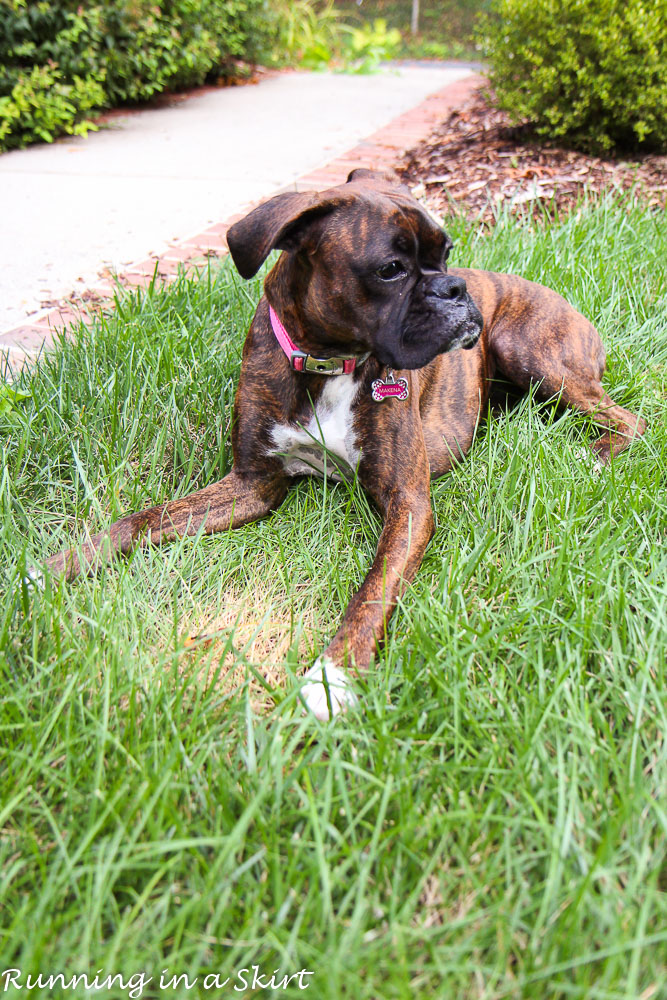 No Meat Athlete Cookbook
I helped local bloggers Matt Frazier and Stepfanie Romine with their cookbook launch earlier this summer by hosting a Q&A for them at a bookstore. Their new cookbook, The No Meat Athlete Cookbook, was so popular at the time they didn't have a single extra copy to give to me at the time.
They finally reprinted and I got my copy and I'm in love. This is such a fabulous PRACTICAL cookbook for anyone who wants to either go vegan, vegetarian or just eat more plant based meals. So many cookbooks have stuff you'd never make but I literally wanted to make every single one of these. Get your own copy HERE! I really think y'all will love it.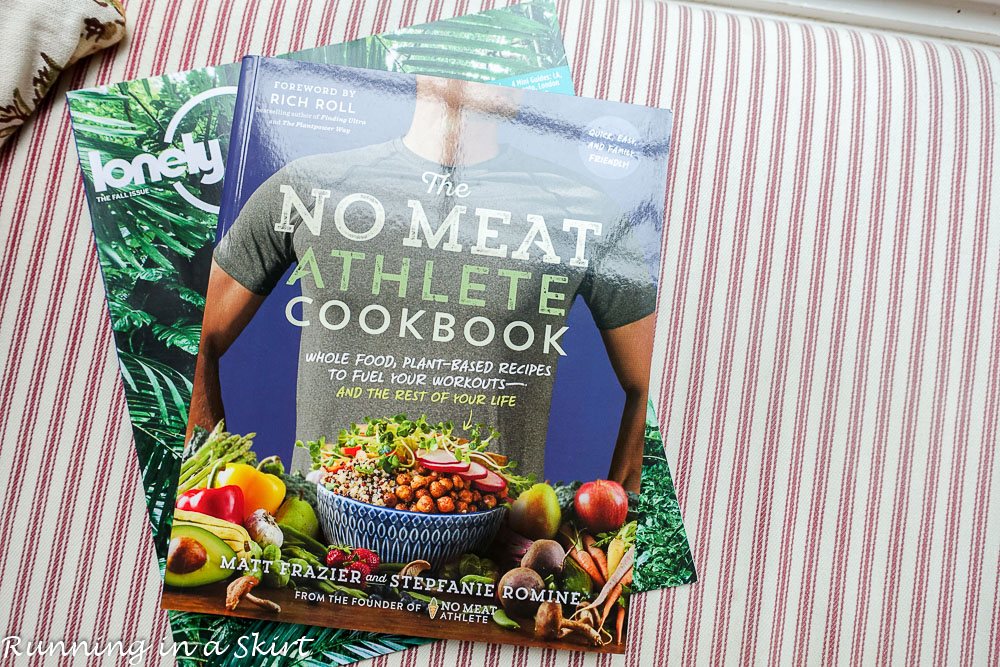 Tazo Green Ginger Tea
Y'all know how much I love my tea. I picked up a new one the other day and it's my new favorite, Tazo Green Ginger Tea. The ginger is subtle, but such a nice addition.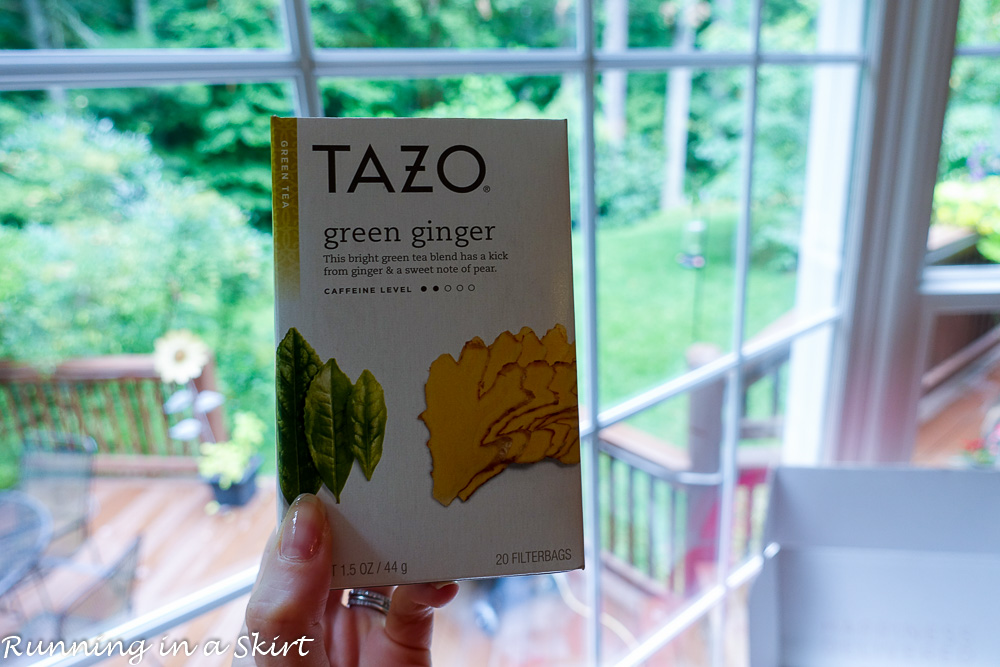 That's all for today. For you local folks, I'll see you on WLOS Monday!!!
Want more Things I'm Loving Lately? Check out the past posts.
Thank you for stopping by today. Come back Monday for a recap of my Hilton Head trip.
I'm linking up with Thinking Out Loud Thursday
Your turn!
What are you loving lately?