Happy Wednesday everyone! I have a killer arm workout to share today and some amazing pictures from a recent walk around Biltmore with my friend Marilyn!
First though, I wanted to thank everyone who left me kind notes and words of encouragement about my post Monday. I miss my Mom everyday and it is so nice to have such amazing support. Luckily this anniversary was a little bit easier than last year.
Killer Arm Workout
Now onto official business of the day! A Killer Arm Workout... duh. duh. duh.
I am often that runner who completely avoids and/or ignores doing arm exercises. Any of the arm tone I get is usually from doing my yoga DVD's. When I do get inclined to add arms following a run, this is the workout I do. It includes simple moves with 5-10 pound hand weights.
I'm hoping printing this out and pinning it to my workouts pinterest bored will give me the motivation to do it more!
You will feel the burn and it is truly a killer arm workout! For best results, repeat twice.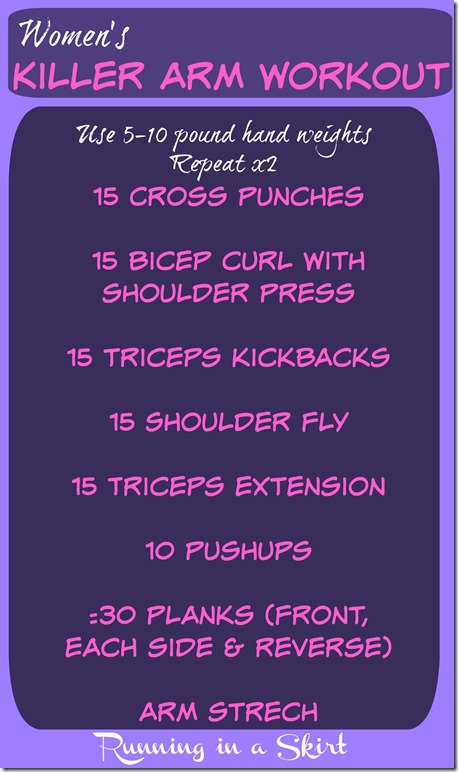 If you are unfamiliar with any of the exercise on the graphic, the following are links to instructions.
Last week was peak leaf season! Before it turned super cold this weekend and snowed like crazy my friend Marilyn and I went on the most gorgeous five mile walk around the Biltmore Estate!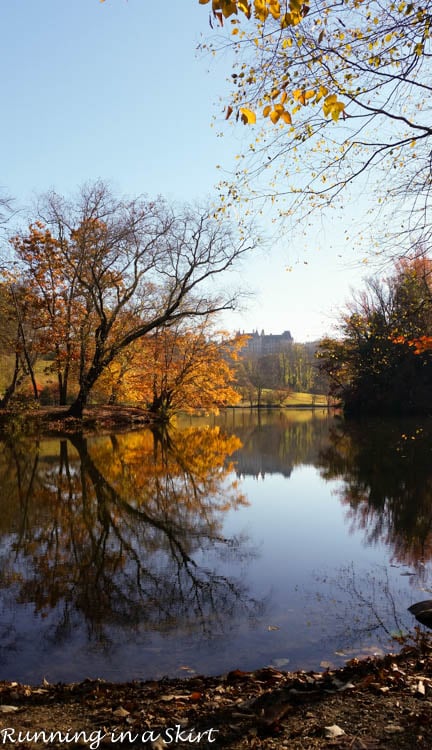 Look at the reflection in the water! It was a bit brisk outside, but the sunshine more than made up for it.
It was too perfect of a morning, I had to share the pictures! One of those days where everything is right in the world.
And then this happened Saturday...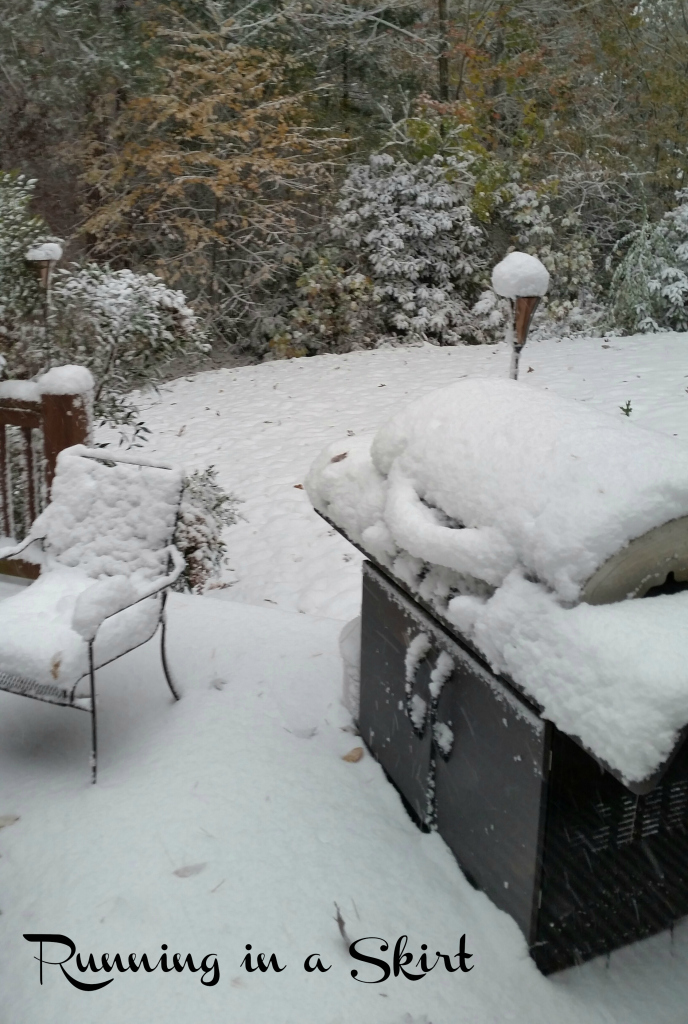 So much for beautiful fall weather! It is completely gone now, but what a shock to the system.
Living in the mountains can be a bit crazy sometimes.
I'm linking this post up with Jill Conyers Fitness Friday! Thanks so much Jill!
Your turn!
Do spend workout time on your arms?
Anything exciting happening this week?