Hi guys!
So... yes I know I just got back from Switzerland AND Orlando... but I am heading to Alaska today! When I said my summer travel schedule was a little nuts I meant it.
Here's how this happened....
The Hubs goes on a fishing trip to Alaska every few years with his Dad. He has an aunt and uncle and other family who live up there. Each year he goes and he comes home with huge coolers of fresh fish that we will eat for the rest of the year. He always talked about how much I would love Alaska... minus the fishing of course. (I'll eat the fish but I don't want to know where it comes from- lol!)
This year when planning the trip the Hubs and his Dad decided he wanted to bring along the ladies (aka me and his Mom) and make it a combination sightseeing and fishing trip. You know I'm not one to turn down a trip, so before I knew it we had tickets booked and a new adventure planned. We are going to Anchorage, Homer and Valdez and mainly staying with family or friends of the family along the way. My Brother-in-law Justin is also coming.
This shot is from the Hubs trip a few years ago and I'm hoping to get some spectacular ones of my own. I'll be sharing as I can on Instagram and Instagram Stories during the trip.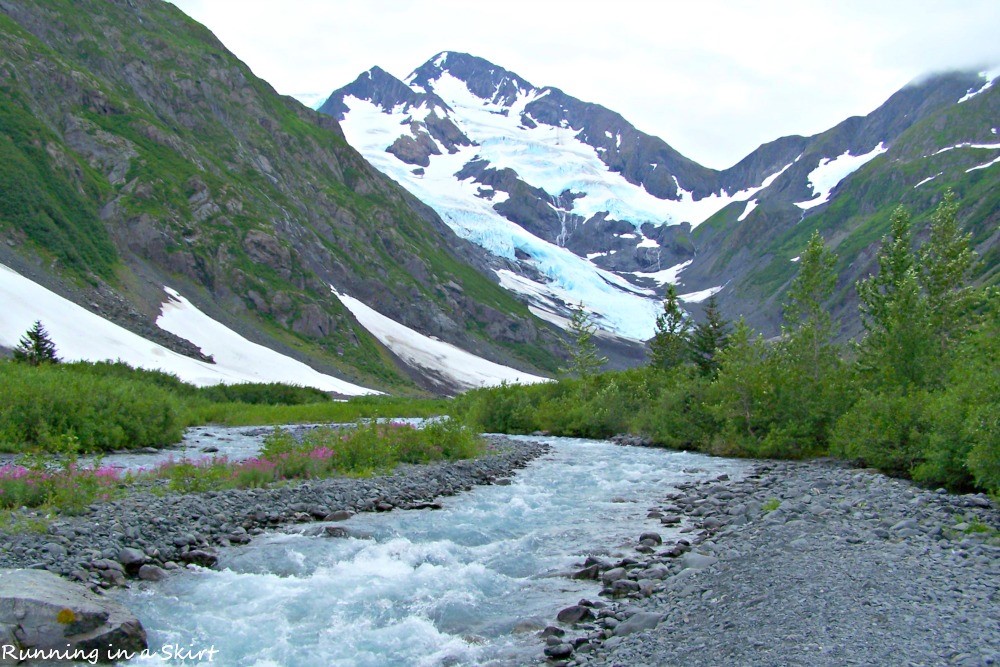 I never would have planned two big trips back to back like this, but I firmly believe that you have to embrace the craziness life throws your way and sometimes just go for it!
Your turn!
If you've been to the areas in Alaska I'm going to, do you have any must sees?