Hi guys!
I thought I'd stop in today to show you how my garden is doing so far this year. Catch up with how it started here!
This is your first hint…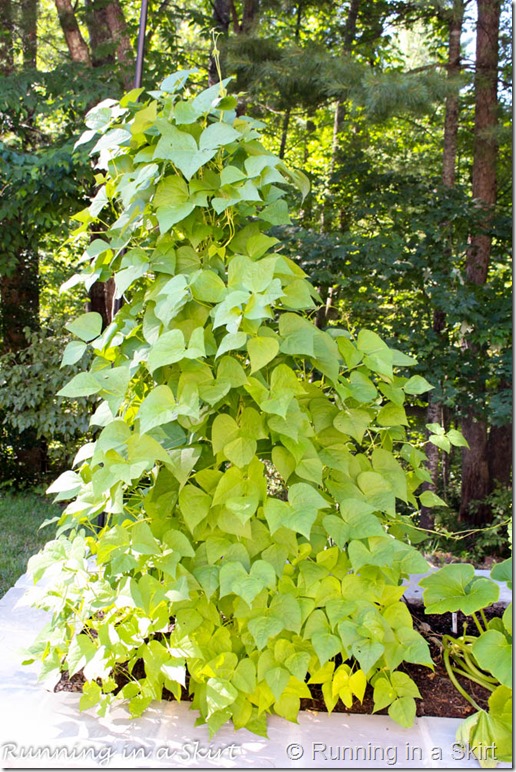 My green beans went crazy! You can't even see the trelllis I put in there. I planted them from just seeds.
The squash is also doing really well. I harvested some yellow squash already and am still waiting on a zucchini and patty pan squash. I hope I get some of those huge zucchini like I did last year! I have a fun idea for a patty pan squash recipe so I hope I get some good ones!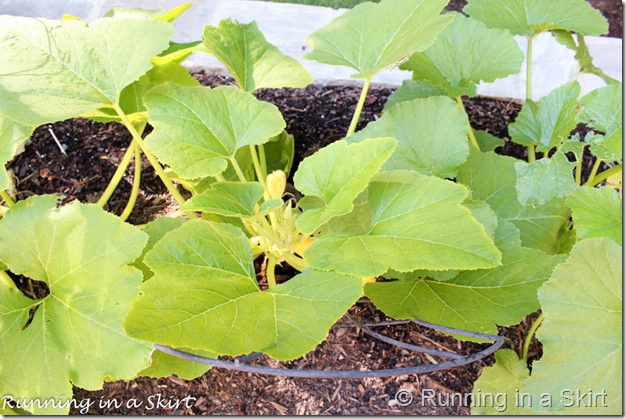 The cucumber is climbing quick and producing just enough cukes for the hubs and I to eat.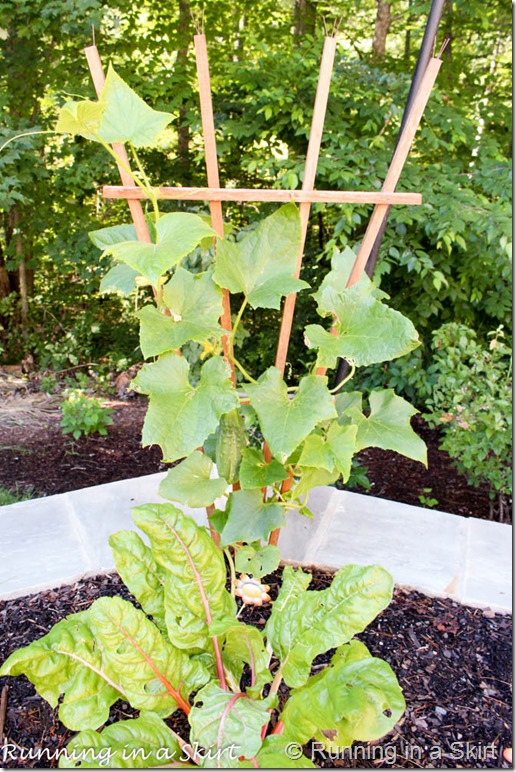 The peppers are also doing superb! I'm surprised to have so many already so early in the year. They often appear more in late July and August.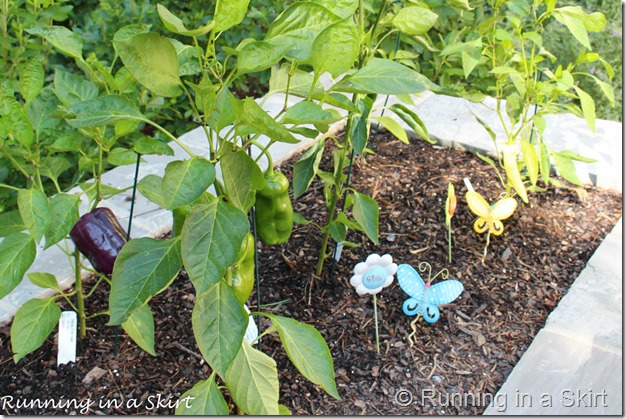 These banana peppers are super yummy on pizza.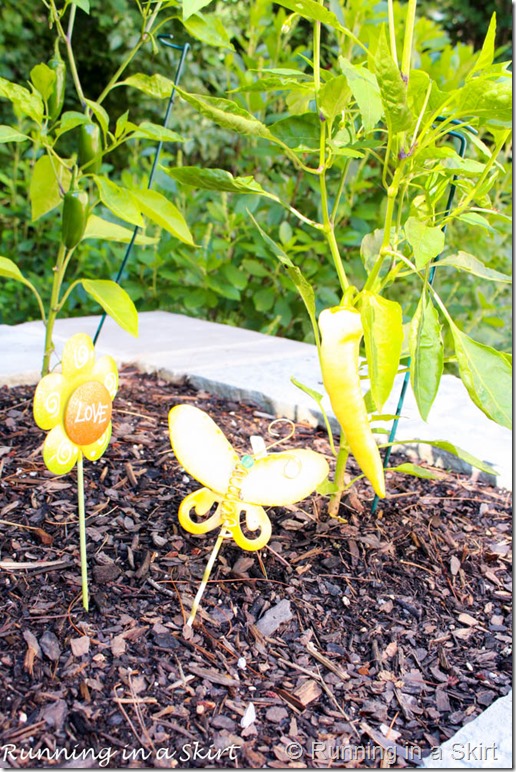 And this purple pepper has my name on it! I want to eat it with hummus for lunch.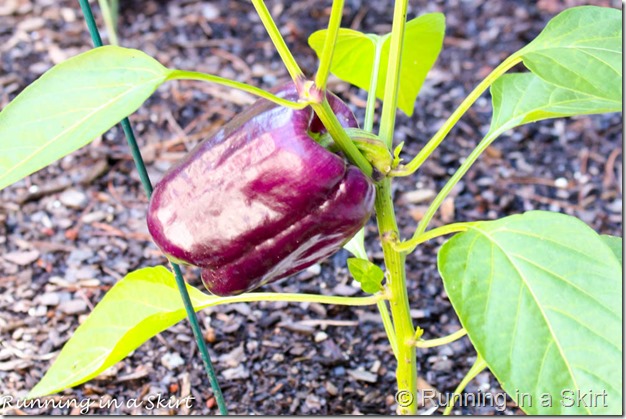 Finally, my tomato plants are HUGE and producing some tomatoes.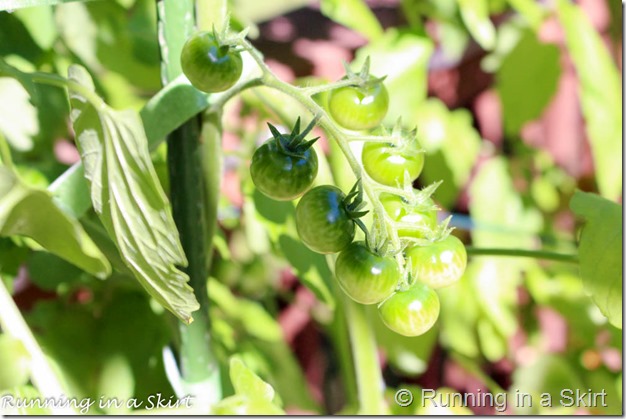 Unfortunately I'm getting some signs of disease at the bottom, so I'm watching them carefully and putting some organic products on them that might help. The tomatoes always seem to need more babying!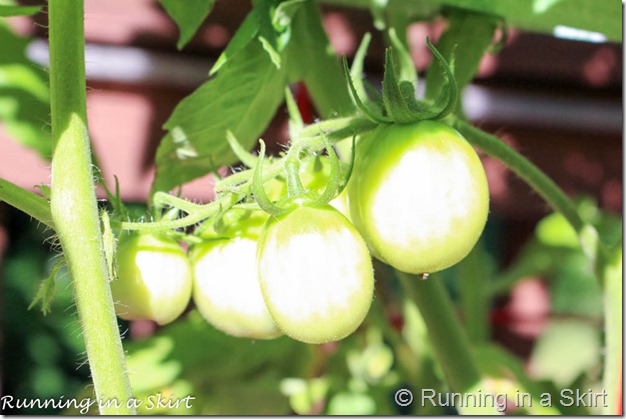 My kale and broccoli got attacked by bugs pretty badly and I ended up pulling it out so the bugs didn't get in everything else in the bed. I'm not sure I will try to grow those again, it didn't go well at all! Luckily everything else is doing really well! It is such a joy to grow your own food.
And finally remember my mint? Mojitos anyone?
Have a wunderful Wednesday everyone!
Thanks so much for stopping by today! Tomorrow I'm sharing a recipe for a healthy Peaches and Cream Smoothie and sharing a story about when I actually lived in peach country.
Your turn!
How is your garden doing?
If you had a garden what would you grow?