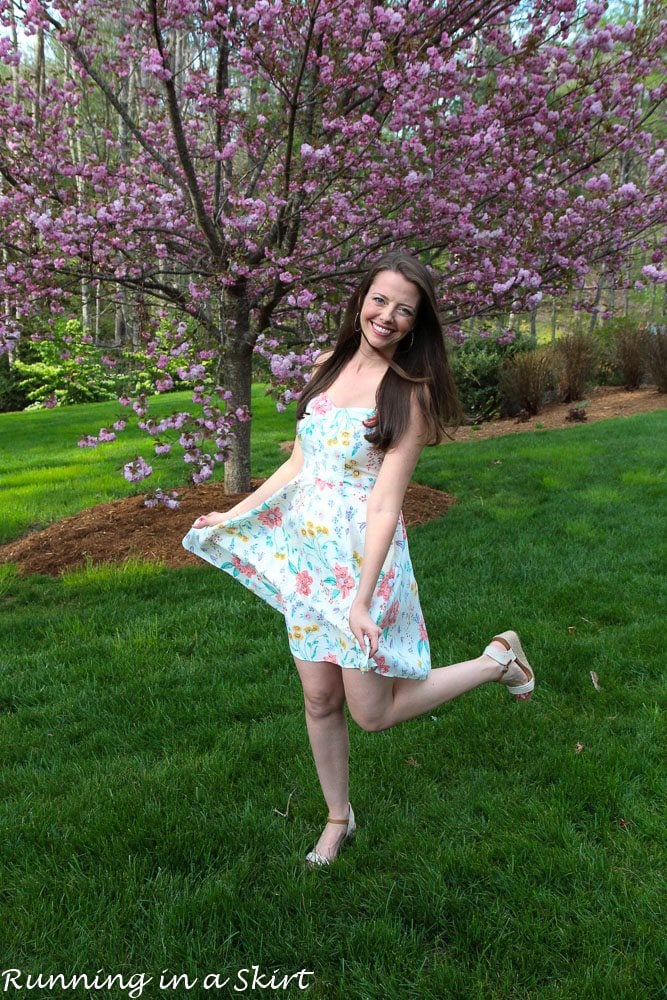 Happy Fashion Friday!
I'm in Dayton today and tomorrow for my Grandfather's funeral. I'm so sad about losing my Grandfather, but I am looking forward to seeing my extended family. On Sunday the Hubs and I are rushing back to Asheville and up to Highlands for our good friend's wedding. We were supposed to be attending the wedding events on Saturday too, but we are going to have to miss it. Luckily we should be able to make the actual wedding though. It's going to be a hectic full days with all kinds of emotions!
This past week has been busy getting ready for more travel. I'm looking forward to some calmer time at home next weekend. Before I left I put together a new Fashion Friday to share with you guys. I adore this dress (and the affordable price tag) and I think you will too.
Did you miss this?
Fashion Friday
We've only had a handful of days so far this year that have been warm enough for dresses, but I've totally embraced them! Old Navy actually has the cutest selection of super affordable spring dresses. I got this one for around $20!
It comes in a teal, navy and yellow color too. They also have THIS similar dress which comes in a pink floral and black.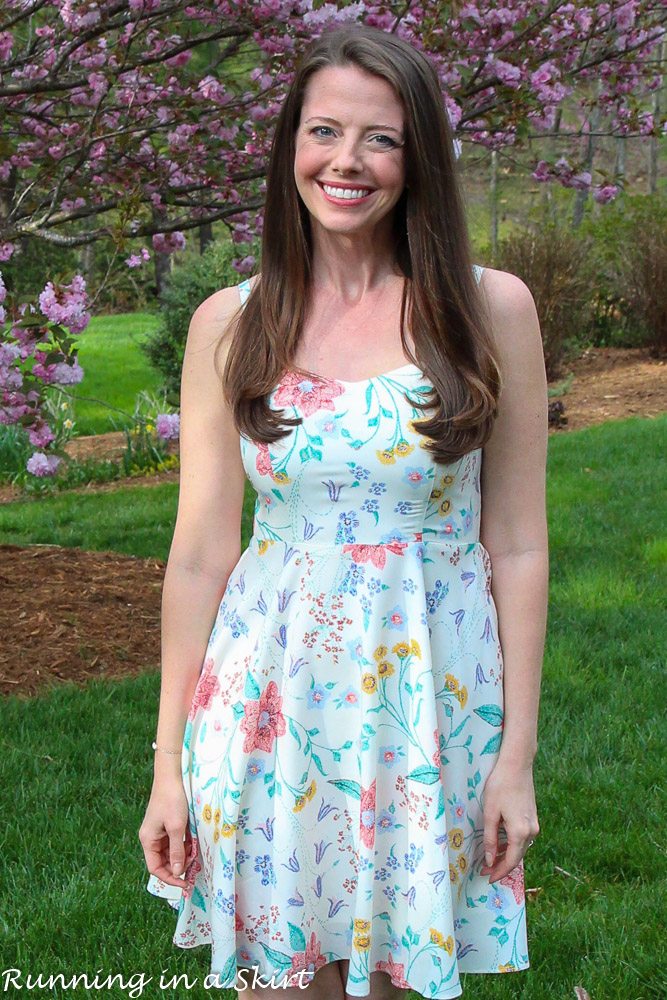 The dress has total twill factor... which is always something I'm looking for in life.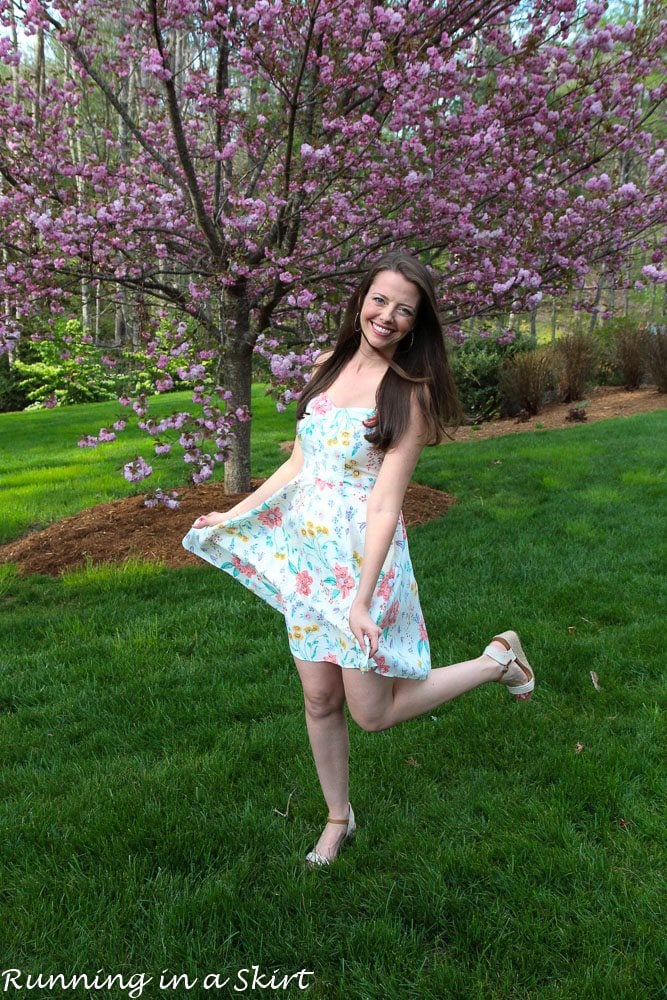 I also love the classic neckline.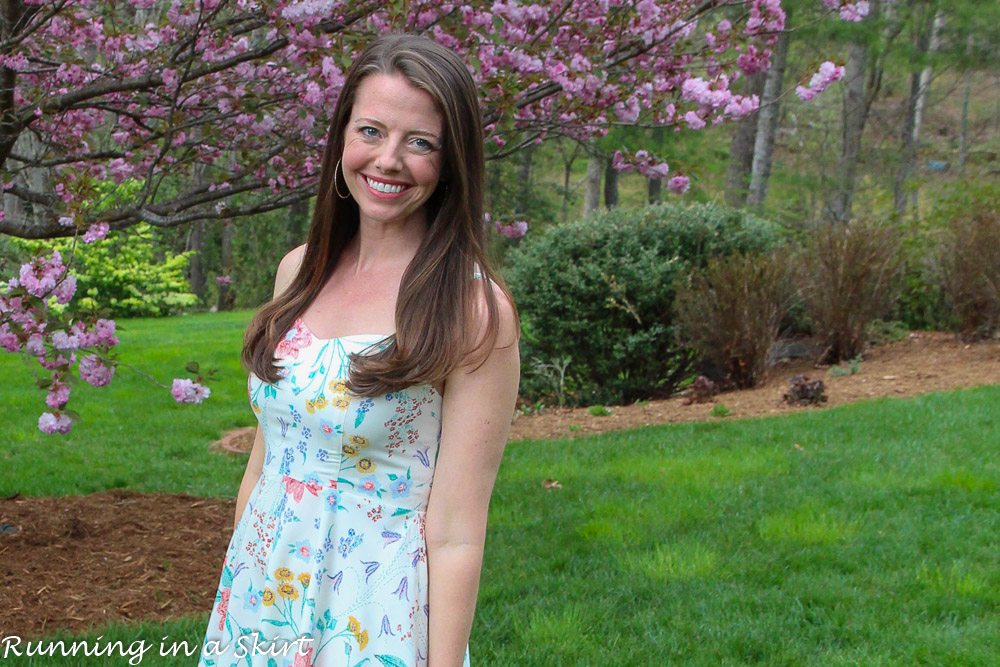 I paired this dress with my Lucky Brand sandals. I got mine last summer, but this year they put out a near identical pair. They are super comfortable, especially for having a little bit of heel.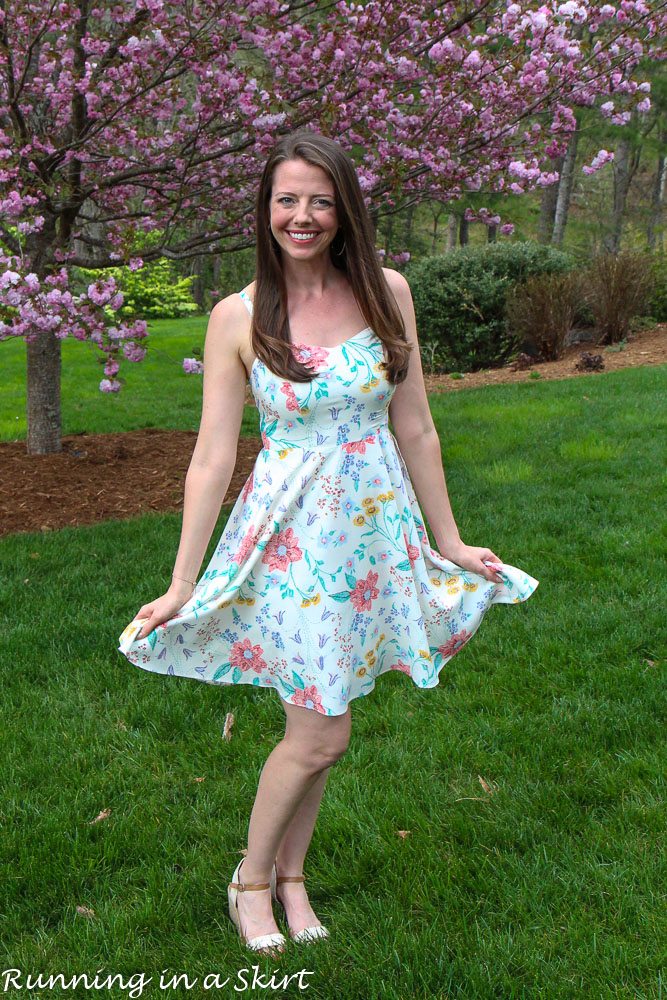 Happy shopping and I hope your weekend is incredible.
Shop the Look:
Dress: Old Navy
Shoes: Lucky Brand
So nice to see you today. Have a great weekend and come back Monday a fresh salsa recipe.
Your turn!
What are you doing this weekend?
This post is not sponsored, but contains affiliate links. I do make a small commission for clicks and purchases. It cost you nothing. Thank you for supporting Running in a Skirt.
I'm linking up with: Nicole for the Fit and Fashionable, Jolynne Shane for Fashion Friday, Turning Heads Tuesday. Thank you so much for the lovely linkup ladies.