Hi friends!
This is first week I've spent entirely at home this summer and I have to admit, it's been pretty nice. I'd almost forgotten what normal feels like. I'm so happy to be going into a nice Asheville weekend at home too.
We also had a little excitement in our backyard the other day!
I've lived in Asheville for nearly 13 years and had never seen a bear before this! It's actually pretty common in these parts. But when you look up and one is hanging out ON your deck feet away from you, it's freaky. Most eventful evening the Hubs and I have had in the 'hood in awhile.
But I digress, let's get back to my favorite Friday subject... FASHION! I shot this Fashion Friday the other week when I was in the Outer Banks with my family. On our last night we went out to a fun family dinner and I wore this combination.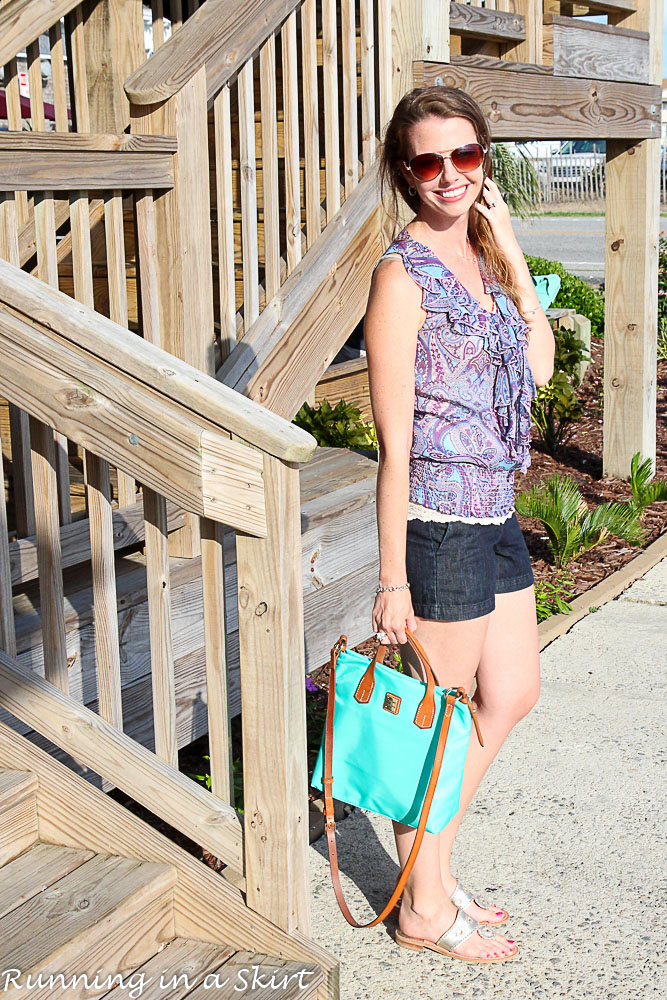 It was super breezy so my hair and the fringe on the shirt didn't want to cooperate, but you get the idea. 🙂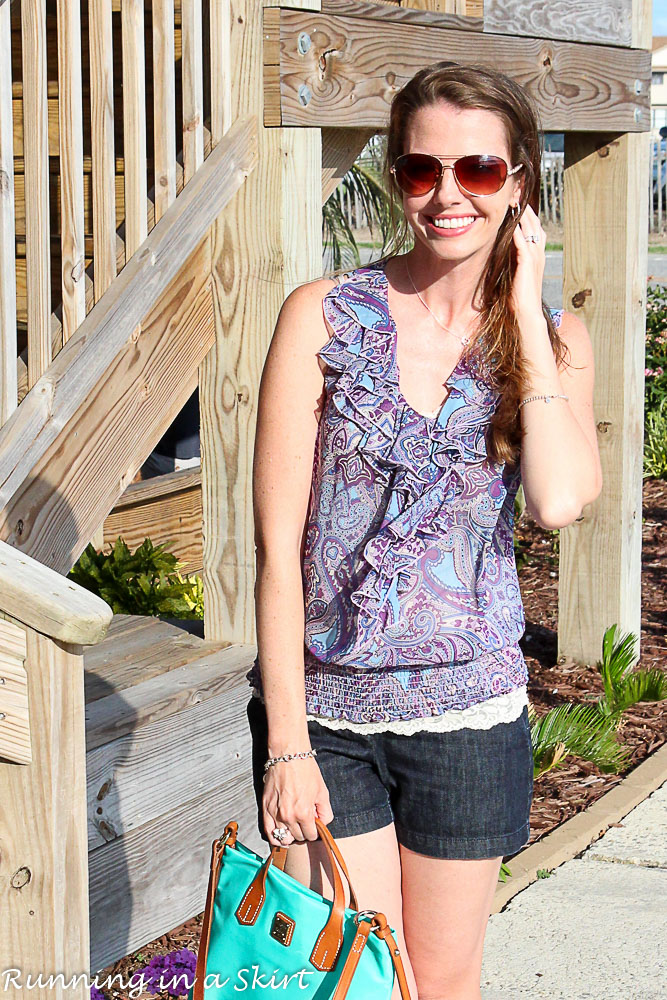 As much as I love dresses, I've also been experimenting with fresh and dressier ways to wear shorts this season.
This shirt actually went with a lavender suit I used to wear many moons ago. I love re-purposing stuff like this.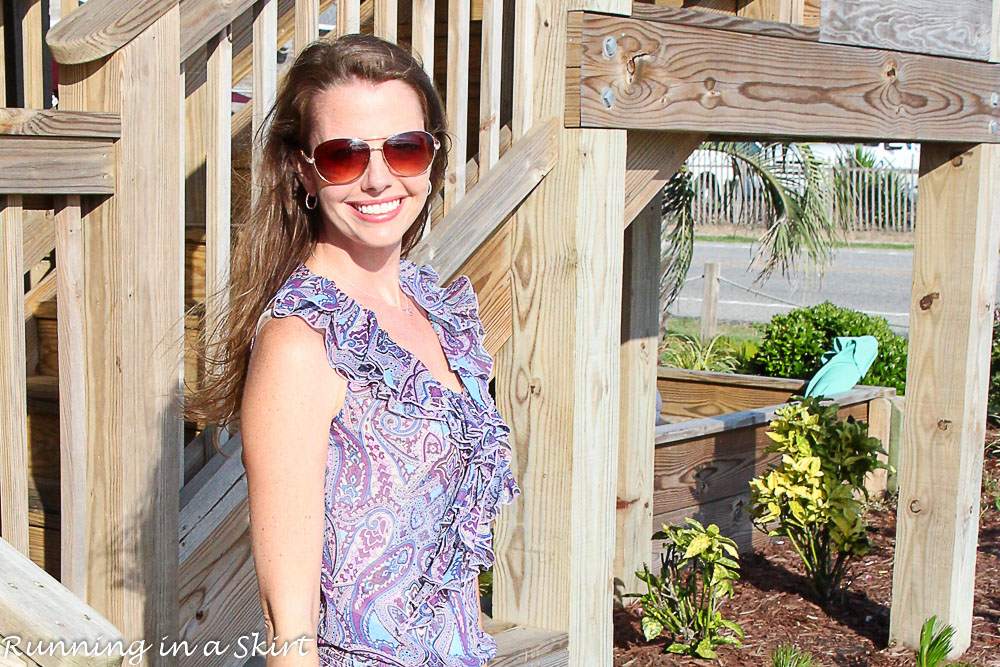 And can we talk about that purse for a moment? It is my new FAVORITE summer piece.
My Dooney & Bourke purse is a fabulous aqua color that goes with nearly everything I wear in the summer. You can hold it, cross body it or wear it on your shoulder. It's lightweight and fits so much for it's size too... because y'all know I don't travel light.
It's also made out of this fantastic luxe nylon fabric that resists stains and is ideal for traveling.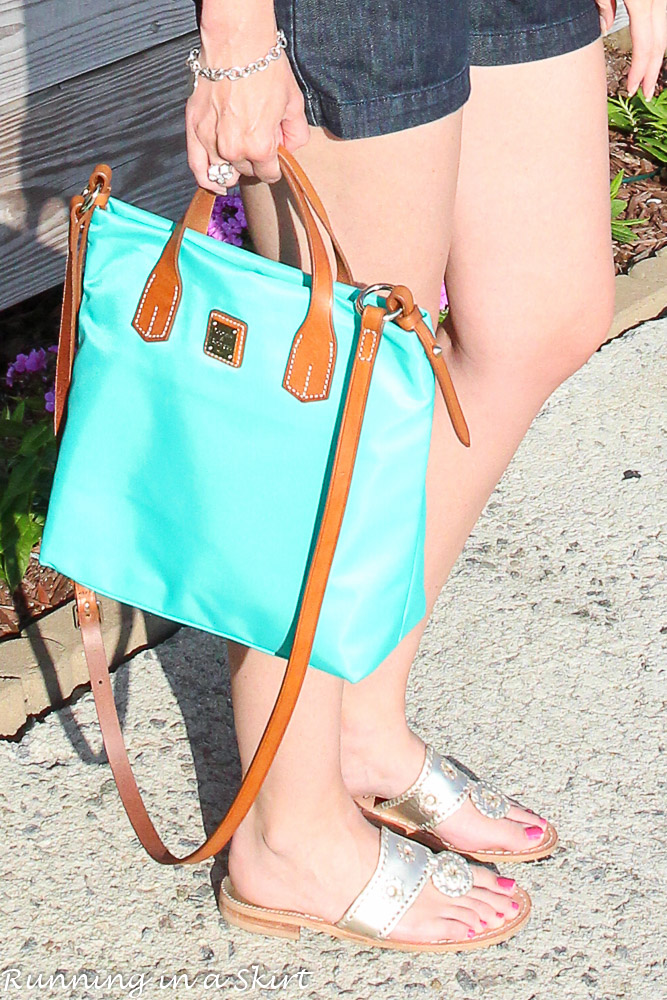 New purses make a girl soooo happy. 🙂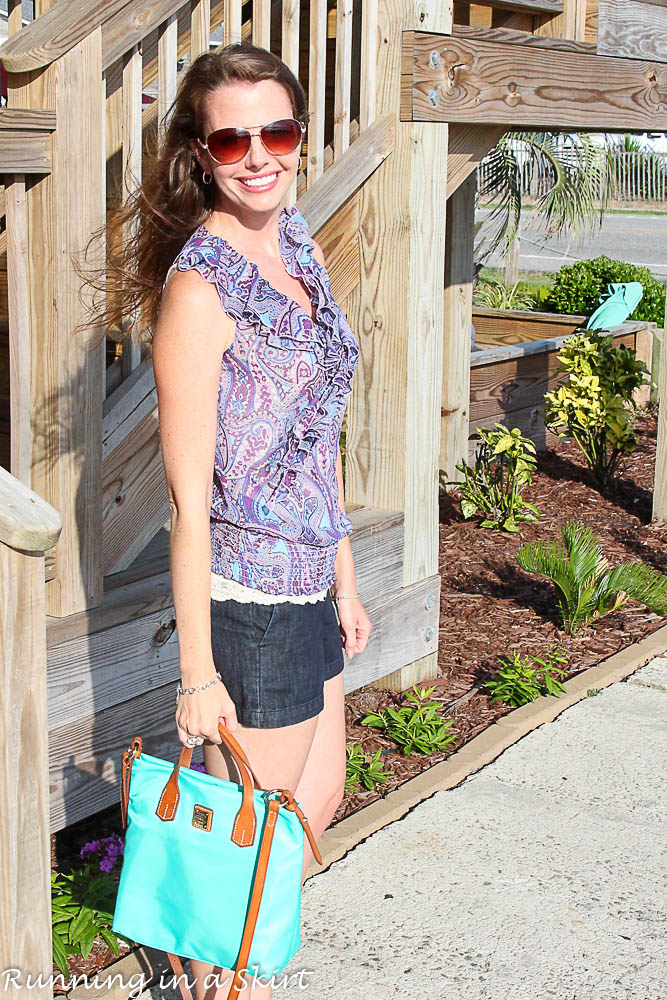 It's part of the Windham Collection if you want one yourself!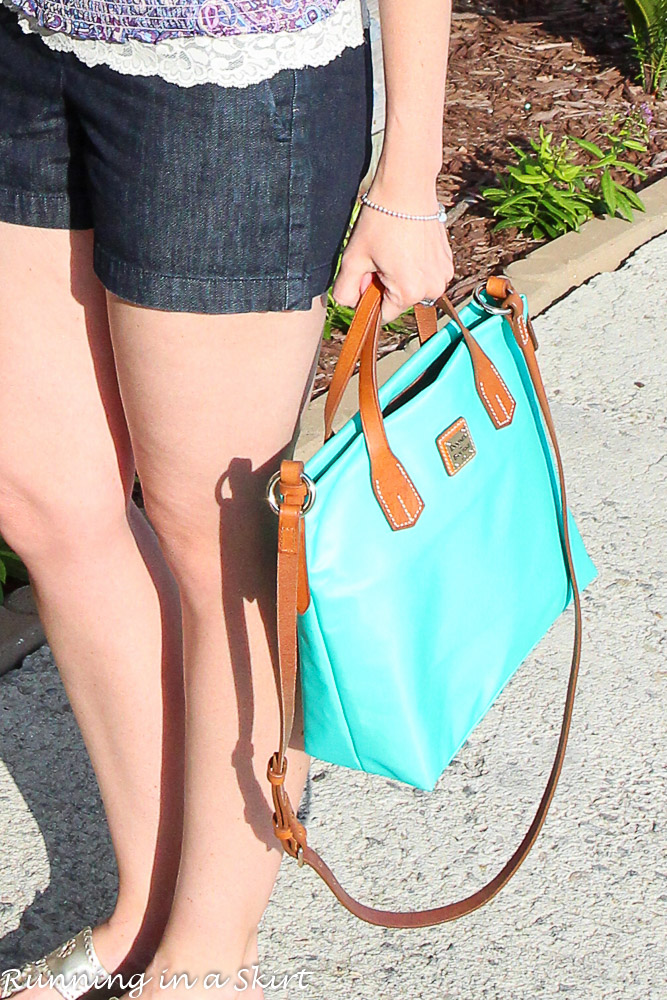 Happy shopping! I hope you have a beautiful weekend doing things you love.
Shop the Look:
Purse: Dooney and Bourke <--- great deal for a designer handbag!
Shirt: Macy's, similar HERE and HERE
Shorts: LOFT, similar HERE
Shoes: Jack Rogers
So nice to see you today. Have a great weekend and come back Monday for this month's Things I'm Loving Lately!
I was given the Dooney and Bourke purse in this post for free. All opinions on the bag are my own. This post is not sponsored, but also contains affiliate links. I do make a small commission for clicks and purchases. It cost you nothing. Thank you for supporting Running in a Skirt.
I'm linking up with: Nicole for the Fit and Fashionable, Jolynne Shane for Fashion Friday, Turning Heads Tuesday and On the Edge linkup with Shelbee. Thank you so much for the lovely linkup ladies
Your turn!
What are you doing this weekend?
Do you like the bag?