Happy Fashion Friday!
I'm still in Switzerland and having a ball in the Swiss Alps. The mountains where I live are pretty, but they are nothing like what I've seen here. I'll be spending time in Murren this weekend which is a car free village in the Berner Oberland area. The plan is to hike, explore and just take in the views.
It's not quite warm enough for shorts and a tank top here (I brought a winter coat!), but before I left Asheville it was. This is an outfit I was wearing on repeat!
I adore pineapples and just HAD to have this shirt when I saw it at Old Navy. I love pineapples because of my obsession with all things Hawaii and the fact that my Mom collected cute pineapple stuff for our house growing up. She had the sweetest pineapple napkin rings and pineapple name card holders for our dining room table.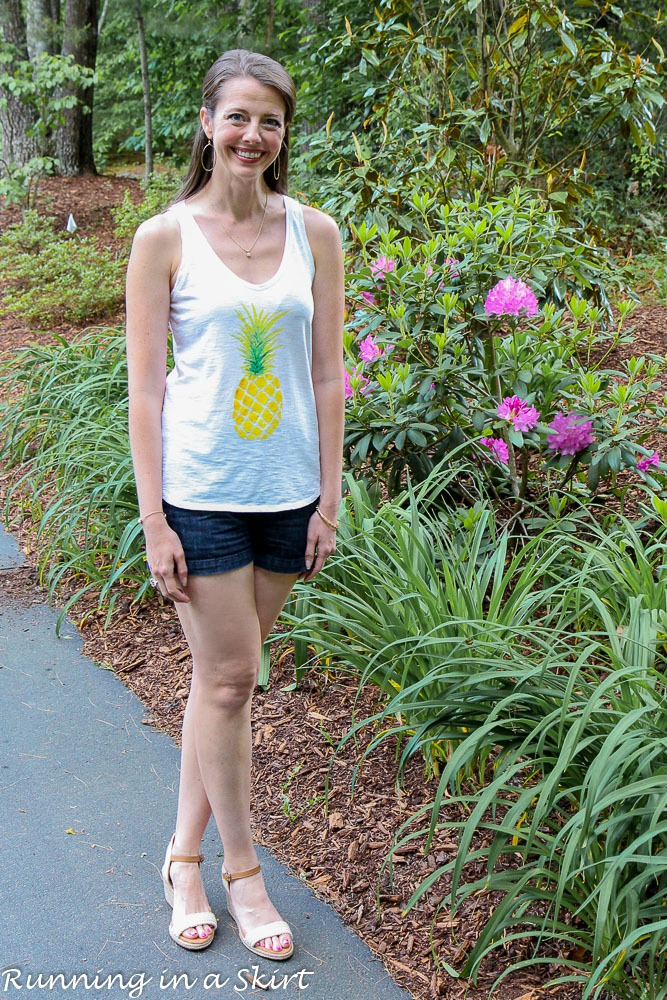 Beyond the fruit, I love that the shirt has wide straps, is fitted but not clingy and is a great length.
I paired it with my favorite LOFT shorts, Lucky Brand sandals and big gold jewelry.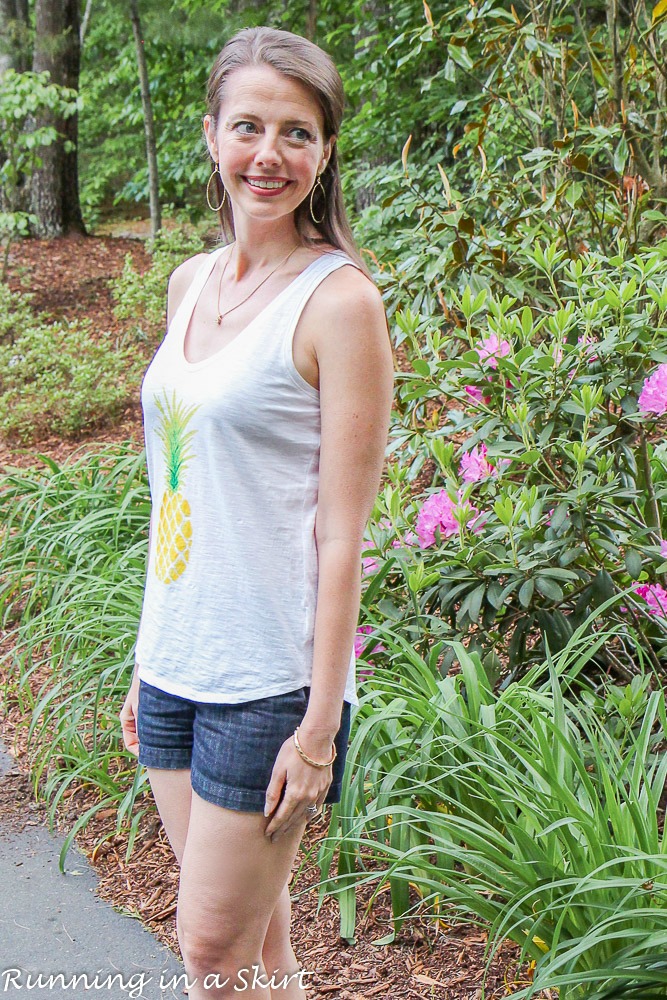 To be entirely honest with you I thought I was being super cool finding a fun pineapple shirt in Asheville (it's not exactly the tropics-lol!) but then I started seeing pineapples everywhere in the stores! This shirt wasn't just a fun find, it is totally trendy.
Apparently pineapples are the IT thing for the summer of 2017! Who knew?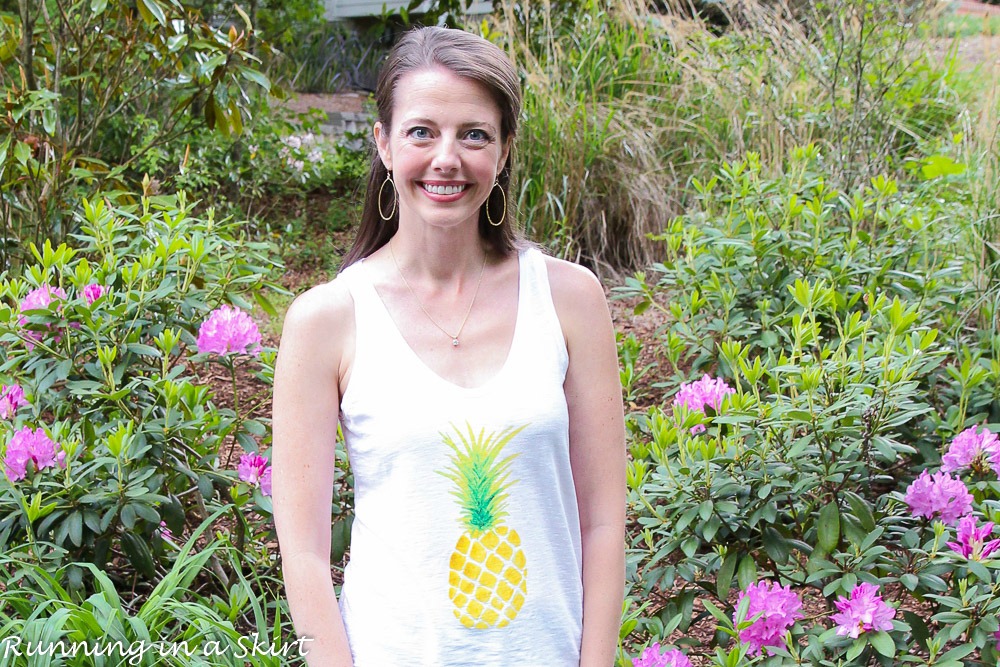 So because I'm feeling fruity and thought you might like some pineapple stuff too, I thought I'd share some of the cutest pineapple things I've found on the interwebs! Start clicking so you can go shopping too and feel fruity like me.
Shop the Look
Pineapple Tanks & Shirts: HERE, HERE, HERE, HERE and someone please buy this one HERE
Pineapple Shorts: HERE
Pineapple Jewelry: HERE, HERE, HERE and HERE
The Cutest Pineapple PJ's HERE
Adorable Pineapple Dress HERE
So nice to see you today. Have a great weekend and come back Monday for a flashback post on the first time I went to Europe. I've redone all the photos and I'm kind of excited to share it.
Your turn!
What are you doing this weekend?
This post is not sponsored, but contains affiliate links. I do make a small commission for clicks and purchases. It cost you nothing. Thank you for supporting Running in a Skirt.
I'm linking up with: Nicole for the Fit and Fashionable, Jolynne Shane for Fashion Friday, Turning Heads Tuesday. Thank you so much for the lovely linkup ladies