Happy Fashion Friday!
We are slowly transitioning to fall weather in the mountains. Temperatures have been cool in the mornings, and warm in the afternoons. It's such a pretty time of year.
Sometimes I find it challenging to get the perfect look in early fall. I'm not ready for boots yet, and frankly it is way too warm for that still, but I definitely want to give a more fallish vibe with my outfits.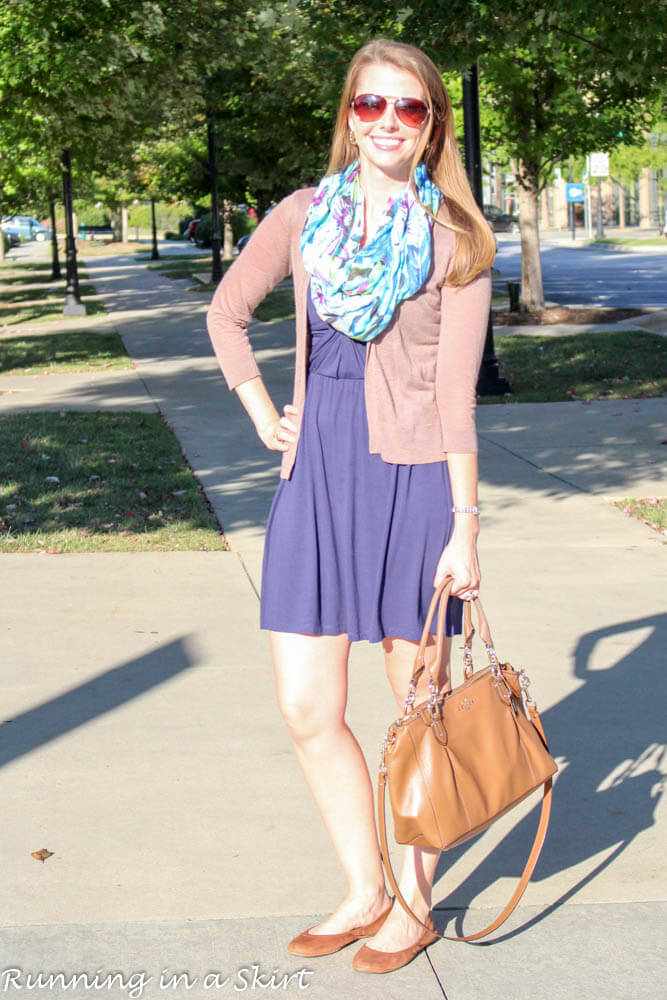 One of my favorite ways to embrace the new season is dressing up a neutral colored summer dress for fall.
This navy dress is one of my absolute favorites and works well from spring to fall. I add a light sweater and light scarf to warm it up. I also switch out to close toe flats this time of year.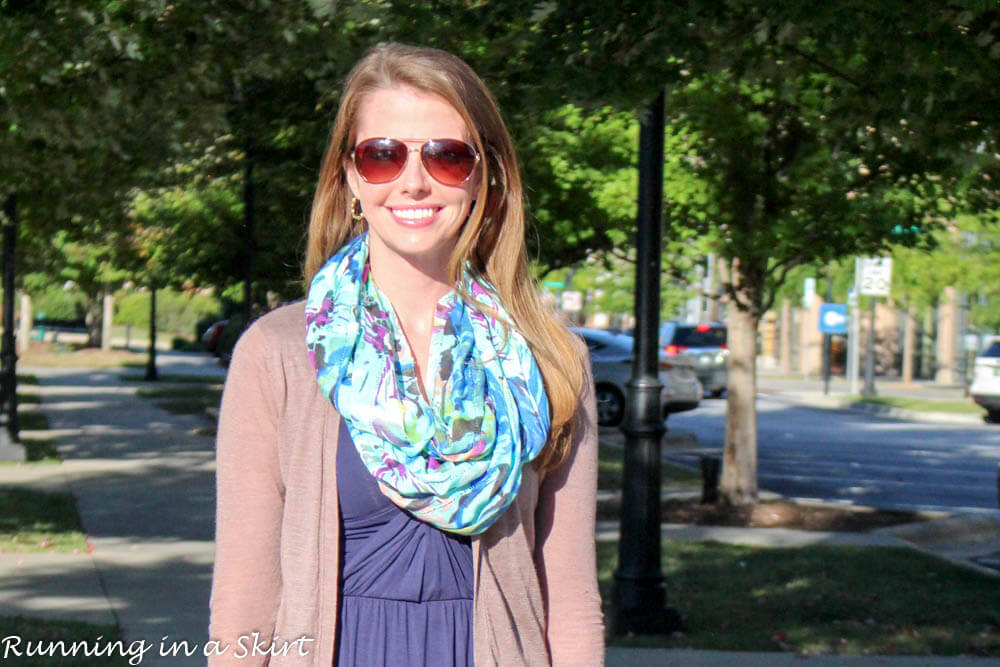 If it gets too warm in the afternoon, you can easily take off the accessories, and you still have a polished look.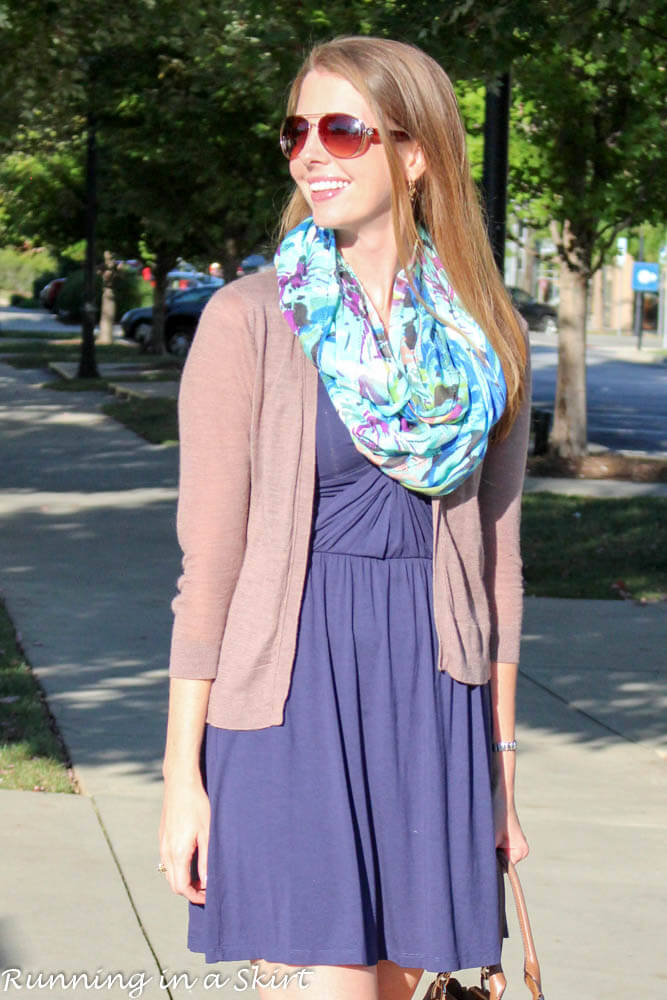 It's an easy way to get more wear out of some of your summer wardrobe and look perfectly styled for this transitional time.
Shop the Look:
Navy Dress: Maison Jules, Macys. Similar HERE, HERE <--Great Nordstom deal & HERE
Sweater: Loft, Similar HERE, HERE <--- great deals
Scarf: World Market, Similar HERE, HERE <--- adore this one!
Purse: Coach, Similar HERE, Less expensive version HERE
Thank you for taking the time out of your day to read Running in a Skirt! Come back Monday for another edition of Things I'm Loving Lately!
Thanks to Nicole for the Fit and Fashionable linkup and Tara for Fashion Friday! I'm also linking up with Joylynne Shane for Fashion Friday and Turning Heads Tuesday.
Your turn!
Have you worn your boots yet?
How cool has in been in your hometown so far?