Hi everyone and happy Fashion Friday!
The other week I went to the Boys and Girls Club 25th Anniversary Gala. Since Asheville is a pretty casual place, the attire was just cocktail instead of gowns. I was happy because I only have a few gowns, but I'm stocked with plenty of nice cocktail dresses. I decided to go with this option!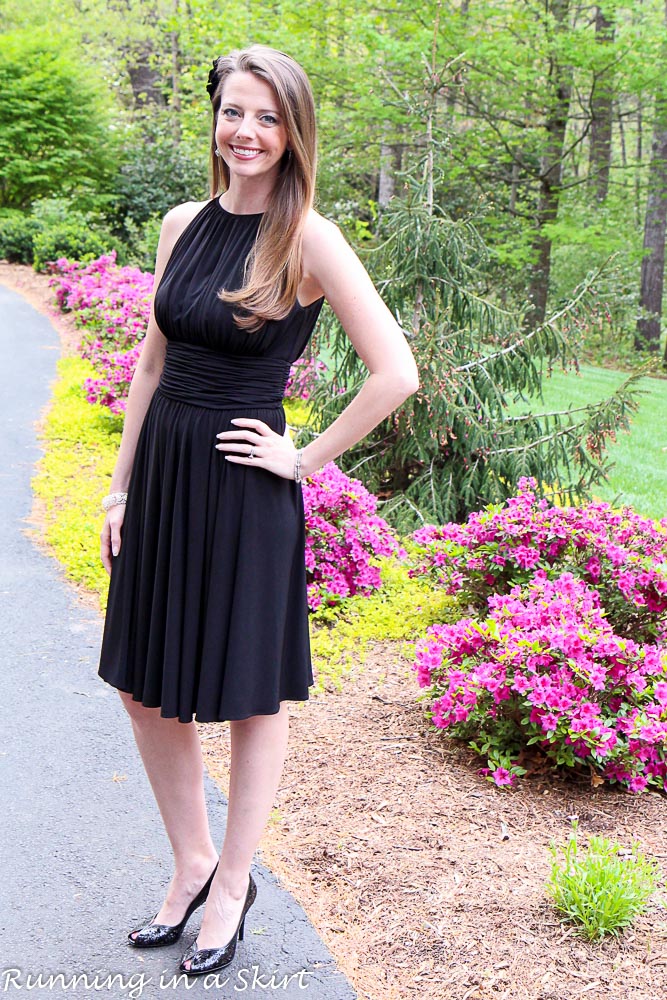 This dress has been one of my favorites for years because of it's classic design and lines. I highly recommend every girl have a few dresses like this in your closest that you can pull out for an occasion like this.
Since it's full on flower filled spring in the mountains, I decided to add a flower to my hair. I also paired it with a pair of peep toe heels. The heels even have flower cutouts. I'm such a hippie at heart.
I kept the jewelry rather simple and let the flower be the star of the show. I love to find a way to add some whimsy to any outfit.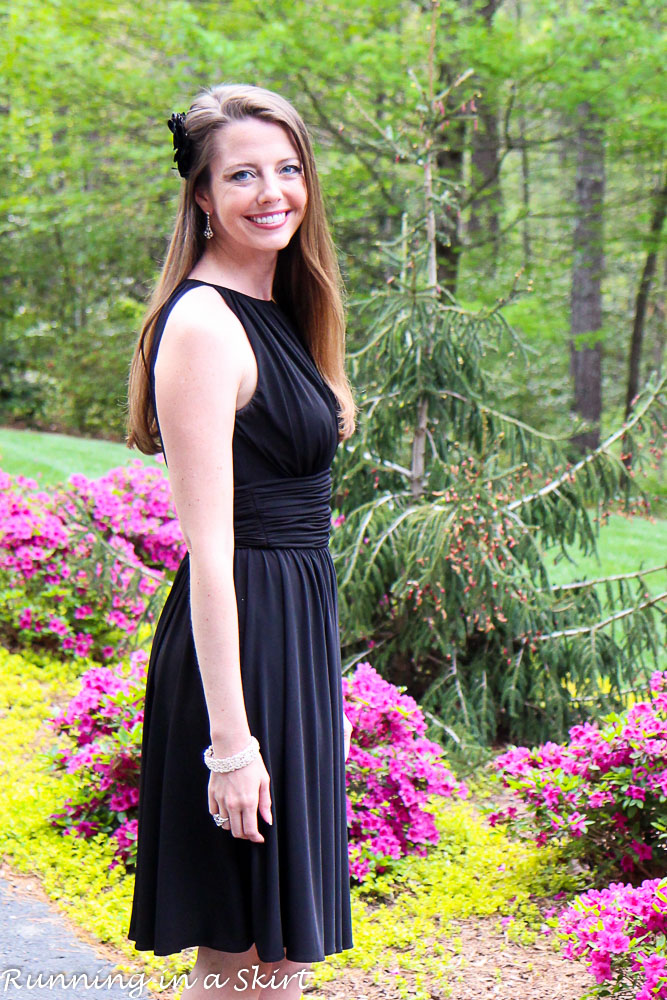 One of my favorite features of this dress is the huge circle skirt! Can you imagine dancing in this thing? How much fun!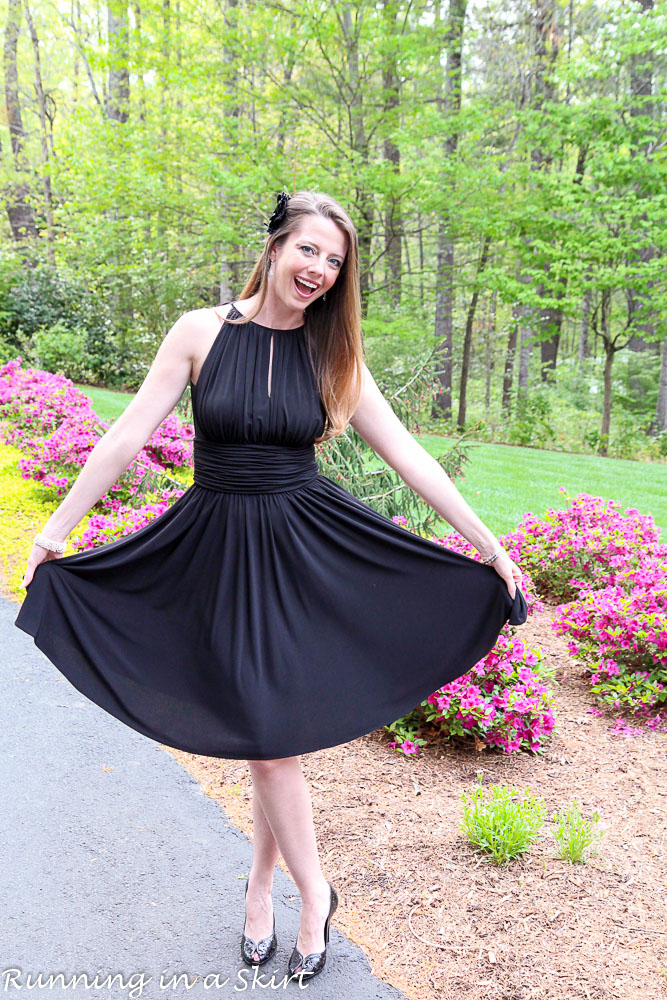 And just for good measure... here is my serious going to a gala look.
Yeah, I'm still mastering that one 🙂 I really struggle NOT smiling in pictures.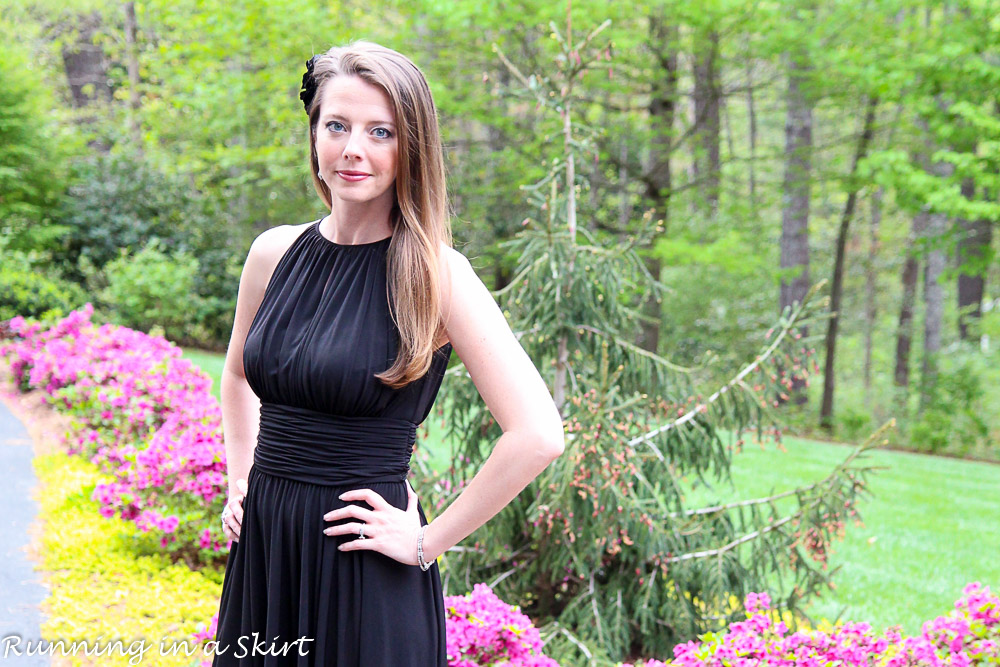 In the sake of full disclosure, I lost those heels in favor of some 2 inch ones just before we left the house. I knew the evening was going to involve HOURS of standing so I decided to save my feet. I used to run around town all night in those shoes but they seem to drive me crazy these days. I hope that doesn't mean I'm getting old! Maybe just getting wise?
Don't answer that!? Haha!
Have a wonderful weekend everyone. Take some time to enjoy the whimsical things in life like flowers.
Shop the Look:
Dress: White House Black Market. Similar HERE, HERE or HERE.
Shoes: BCBG. Similar HERE <-- Nine West on sale or HERE <--- less than $40
Flower: Similar HERE
Bracelet: Dillard's, Similar HERE
So nice to see you today. Come back Monday some May's Currently...!
The above links are affiliate links. I do make a small commission for clicks and purchases. It cost you nothing. Thank you for supporting Running in a Skirt.
I'm linking up with: Nicole for the Fit and Fashionable, Tara for Fashion Friday, Fashion Friday , Jolynne Shane for Fashion Friday, Turning Heads Tuesday and Bloggers Who Inspire Me. Thank you so much for the lovely linkup ladies
Your turn!
Do you have a favorite black cocktail dress?
What's your limit for running around town in heels?