Happy Fashion Friday!
I've had some special company (he/she doesn't want me to write that their house is sitting empty :-)) in town since Wednesday, so I've been playing tourist for a big chunk of the week. It's always fun to explore Asheville and definitely made this week a little more fun.
How has your week been?
For Fashion Friday today I'm taking you back to Barnsley Resort. As I mentioned Monday, this trip is actually a work trip for the hubs. As part of the conference, we always get to go to a nice dinner party one of the nights.
This year the party was outside at the ruins of an old plantation at Barnsley Resort.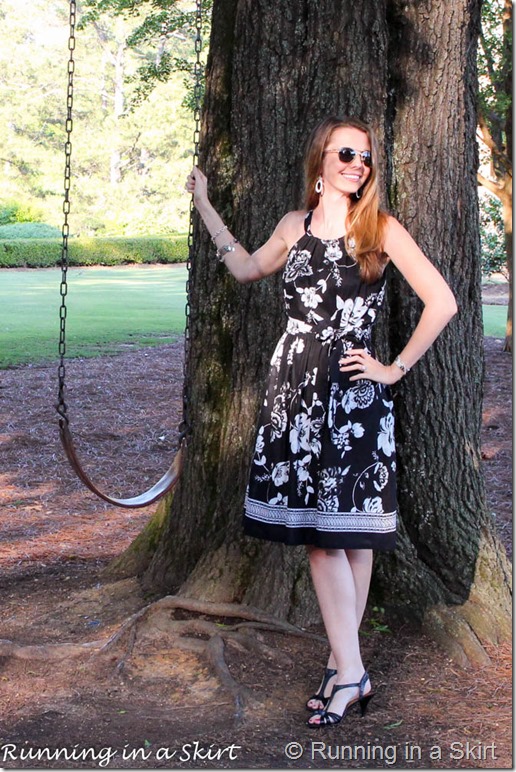 I settled on this light linen dress with a halter top and tie around the waist. It feels elegant, but it still very appropriate for an outdoor party in Georgia in June.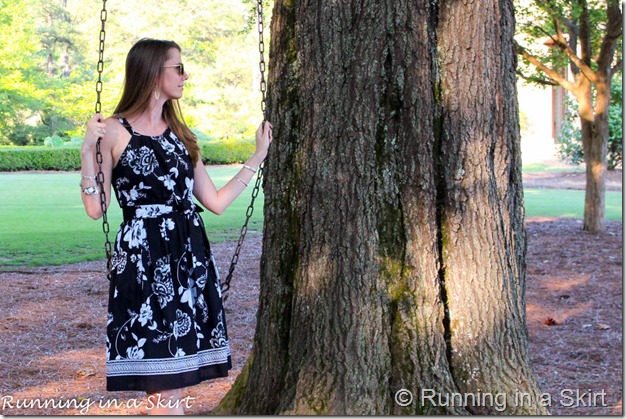 I think the look is universally flattering and the classic black and white pattern never goes out of style.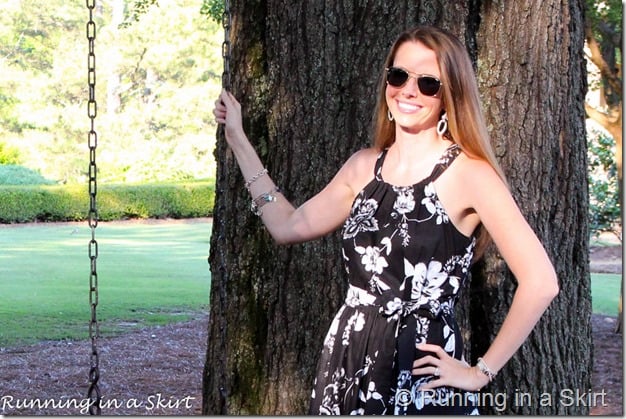 I also like this dress for a work event because the length is perfect- not too short!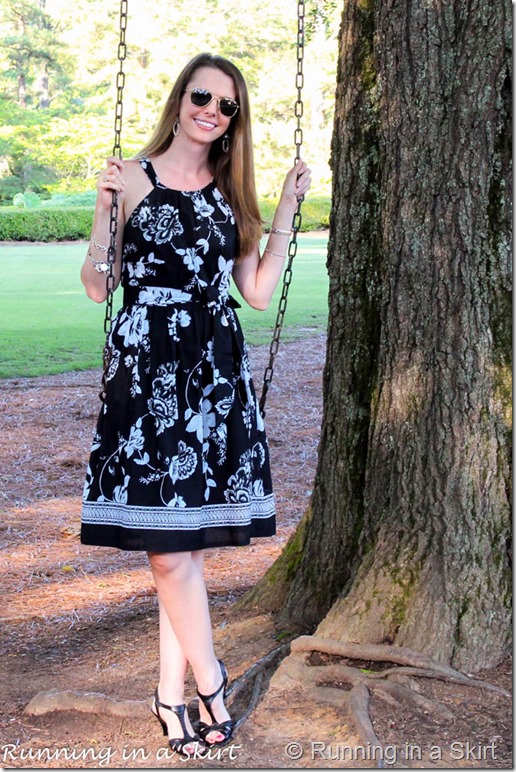 The only problems I had (and this has nothing to do with fashion) is now I really want a big tree swing in my backyard!
Haha-- I'm such a big kid!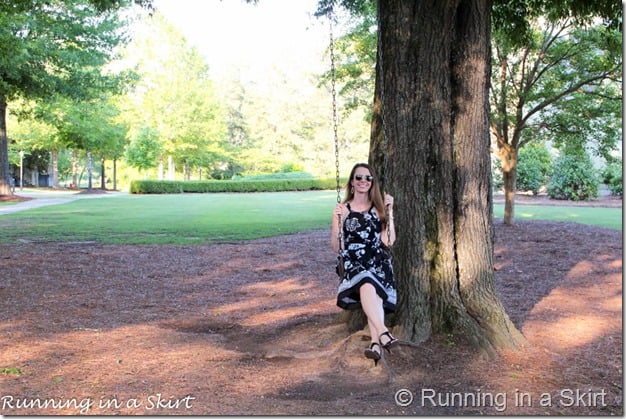 Shop the look-->
Dress: White House Black Market (Old) But I found super cute and similar ones HERE (On big sale!) & HERE (more fitted and sleek) & HERE (Wide Straps!)
Shoes: Nine West (T-strap low heal,) Similar HERE
Sunglasses: Stole from my Hubby 🙂 Similar HERE
I hope you guys have a great weekend! I'll be entertaining my guest this weekend AND it looks like my Brother is coming over from Charlotte again. Which basically makes me over the moon happy. He makes everything more fun 🙂
I hope to see you back Monday! I'm sharing another round of Things I'm Loving Lately with some real goodies.
Thanks to Nicole for the Fit and Fashionable linkup! I'm also linking up with Joylynne Shane for Fashion Friday.
The above links are affiliate links and I do receive a small commission if you click on them and/or buy something. I only post items I like. Thank you for supporting Running in a Skirt!
Your turn!
Do you like swings?
What are you doing this weekend?