Hi friends!
Happy Monday! How was your weekend?
The hubs and I were back at Barnsley Resort late last week through Saturday. He had another business trip on site, and I tagged along. Anytime I have the chance to stay at a nice hotel, sign me up! He went to this same conference last year, and I was really looking forward to going back.
Barnsley Resort is actually a small "neighborhood" of cottages that surround gardens and greenways like this.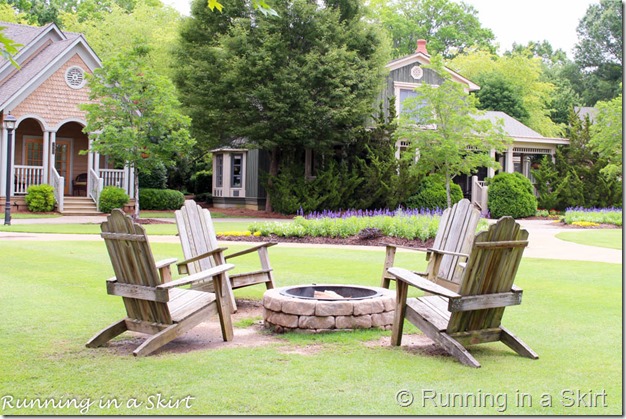 For most of the mini trip we stayed in a larger cottage with my hubby's co-workers. However we stayed a night longer than the group, and moved to this deluxe and adorable cottage, which we had all to ourselves for the last night.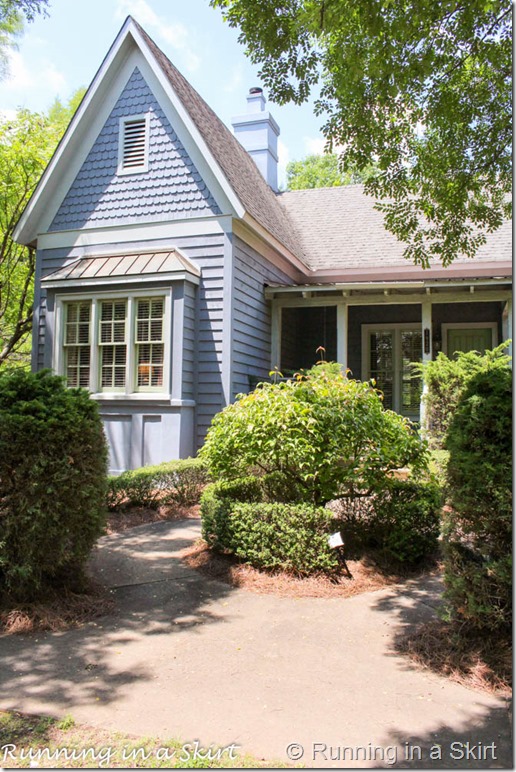 The actual gardens were not as spectacular as they were last year. I asked around and I think the area had a late freeze that zapped most of the perennials. However, they filled in the beds with plenty of annuals and I probably would not have noticed if I had not seen it last year.
This is one flower that survived the freeze and I am dying to get one! Anybody know if this will live in Asheville?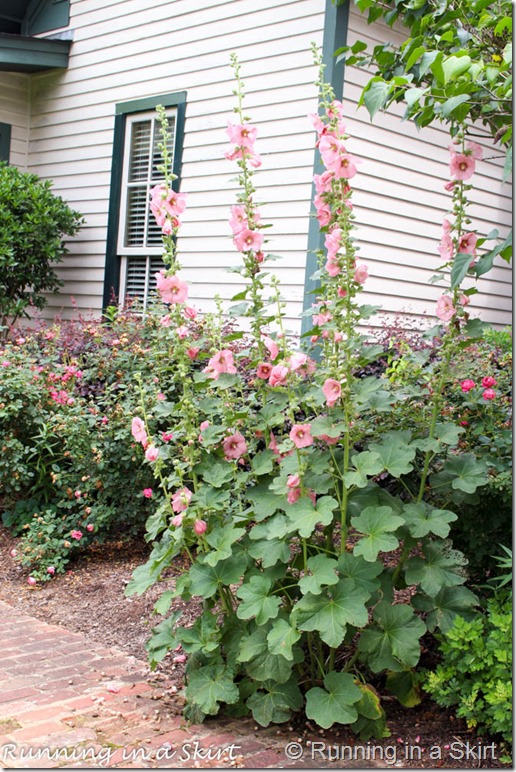 Another cool thing is that they grow some of their own food for the two on-site restaurants and you can explore the gardens on your own. I had never seen a tomatillo plant before!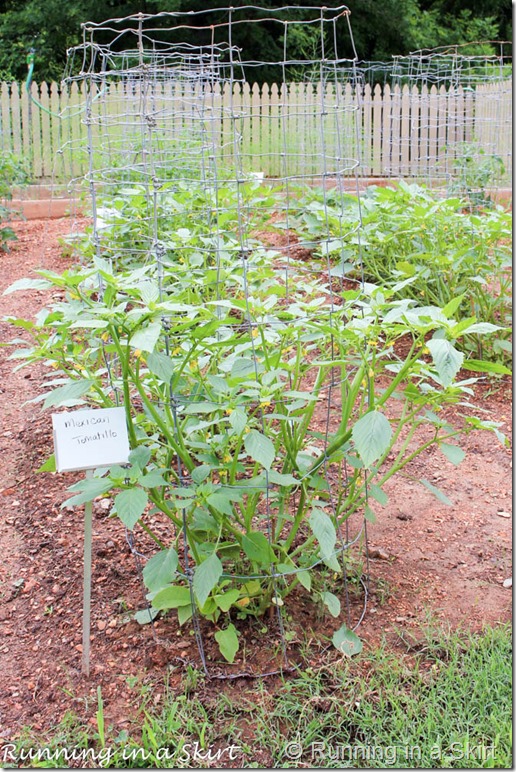 While the hubs was at meetings, my day started off with a yummy breakfast buffet.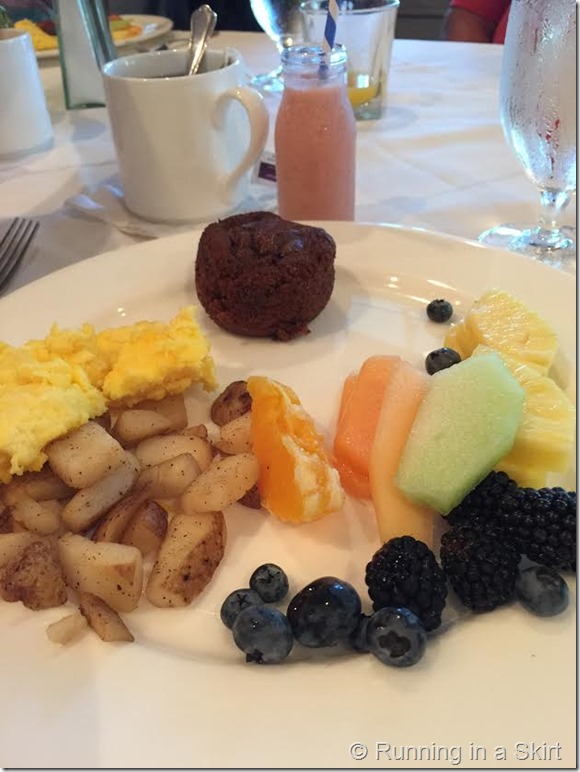 After catching up on the computer, I went for a nice run on their nature trails.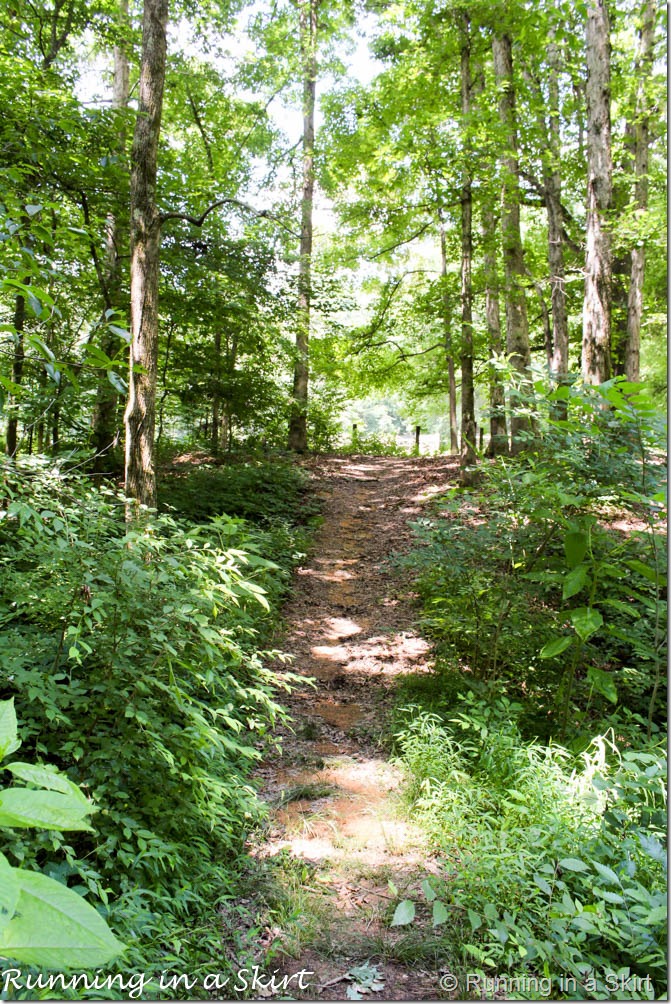 I even saw this little turtle. I'm just glad it wasn't a snake!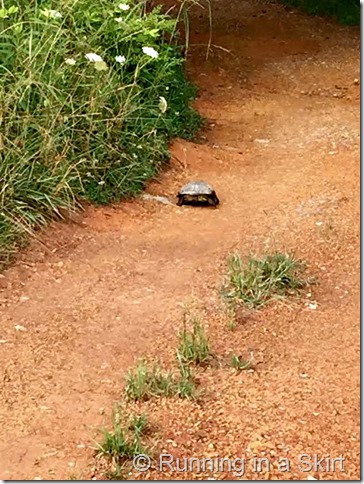 After lunch I spent the afternoons at the pool. Not bad at all!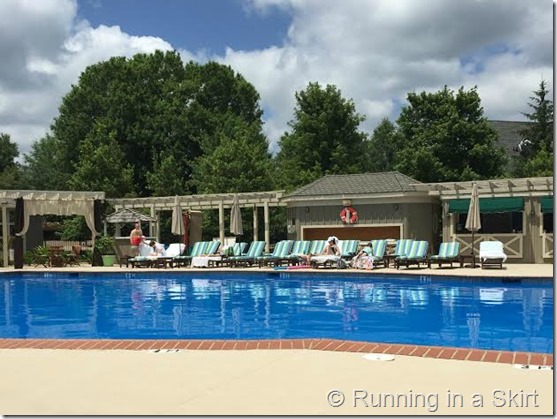 When the hubs was done with the conference, we both got to spend a little time relaxing.
The restaurant on site was yummy and we kept lucking out by getting a table with a golf course view!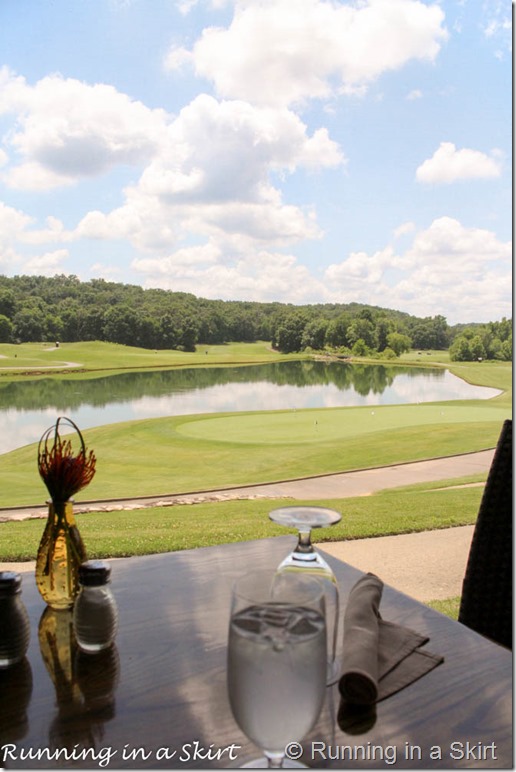 My fave lunch were these yummy tuna sliders.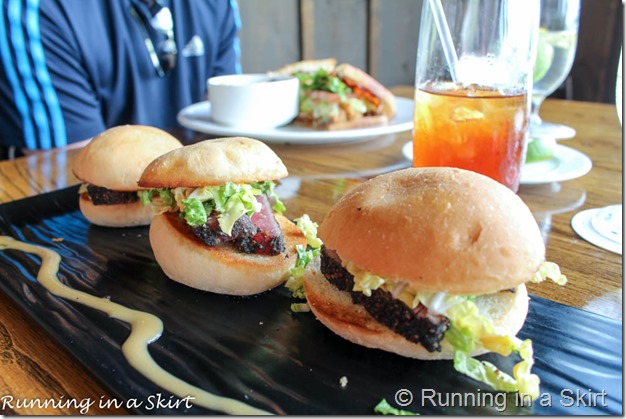 We spent time by the pool and also took some long walks around the property.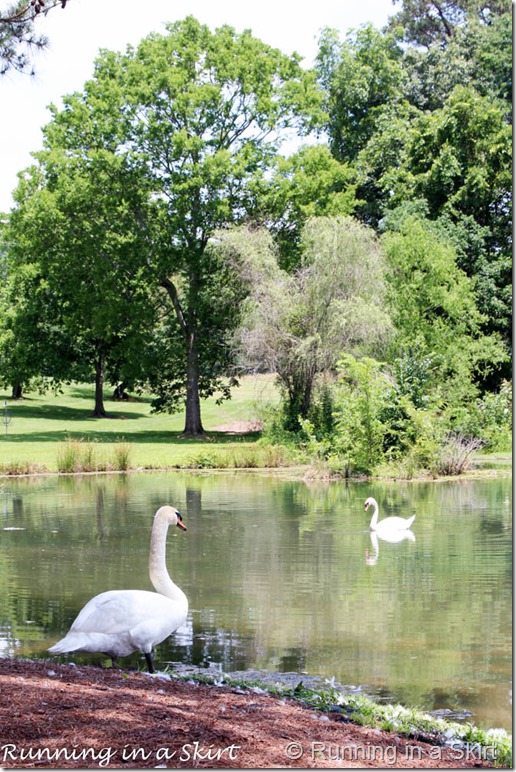 And of course, waited out some crazy afternoon Georgia thunderstorms in rocking chairs on the wide southern porches. You know you're a weather geek when you get excited about watching a thunderstorm.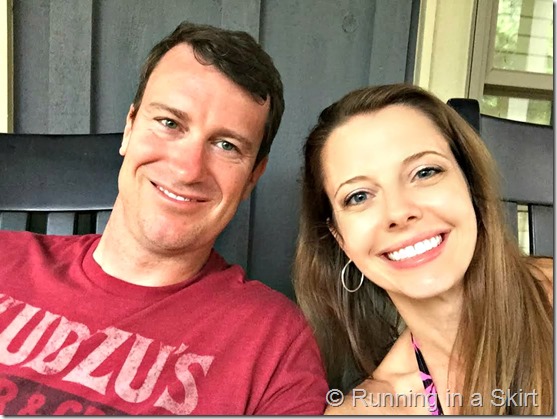 This definitely was one of the calmer trips we've taken in recent memory, but it was just what we needed!
If you want to see more of the property including the historical ruins at Barnsley Gardens, don't miss last year's Barnsley Resort post. There were lots more pictures of pretty flowers as well. I called it grown-up camping because it has that vibe with all the outdoor activities and the fire pits. Very, very luxe camping with fancy hotel rooms though- haha!
I hope you all had a marvelous weekend as well!
Come back tomorrow because I'm sharing a healthier twist on cannoli! My Cannoli Stuffed Strawberries will quickly become one of your new favorite treats.
And of course, have a Marvelous Monday! Thanks for the linkup Katie.
Your turn!
How was your weekend?