Happy Fashion Friday!
This week has been a whirlwind, unpacking for Switzerland and then repacking to go to Orlando. I'm actually left yesterday and am already here. I went back out of town so quickly because my future Sister-in-law Erica's wedding shower is tomorrow. She grew up in the neighborhood next to my Brother and I, so the shower is back home. I was just going to go for the shower, but then I found out my good friend Susanna was speaking at BlogHer in Orlando the same weekend AND had an extra free ticket. It seemed like too good of a coincidence, so I decided to do both.
I'll be posting the conference on Instagram stories, so make sure to follow along. I think it's going to be another week until I can find time to post more Switzerland stuff. Thanks for your patience. 🙂 Hopefully it will be worth the wait.
Believe it or not, the long 4th of July weekend is actually next weekend! It will be the first weekend I'll be home in well over a month, so I am planning to relax and spend some much needed time just enjoying life at home and Asheville.
I do love finding a festive new outfit for the holiday though. I walked into Target the other day and this adorable romper was calling my name. I thought it was a great play on a 4th of July outfit, without being too obvious. It's also understated enough that you could easily wear it for the rest of the summer.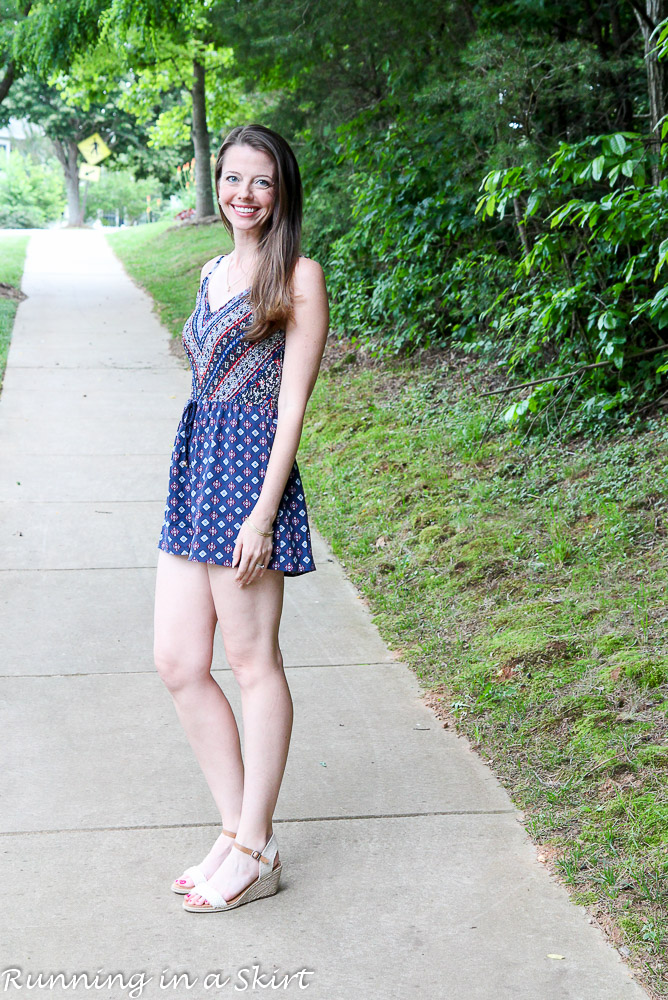 The top is made of a fun smocked fabric that is comfortable to wear. I like the way it is slightly more fitted. I find it more flattering than some of the super blousy ones.
The shorts are slightly longer in the back, which makes them also easier to wear.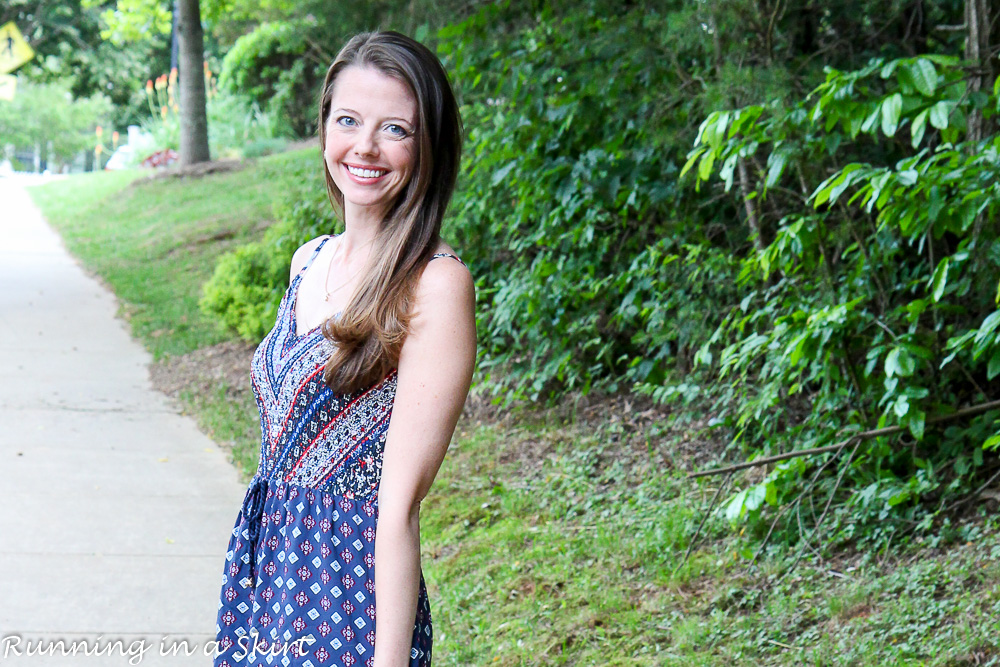 The mismatched, yet still matching patterns are perfect for each other.
This very wearable romper also comes in a pretty yellow color and is less than $25! You can't beat that.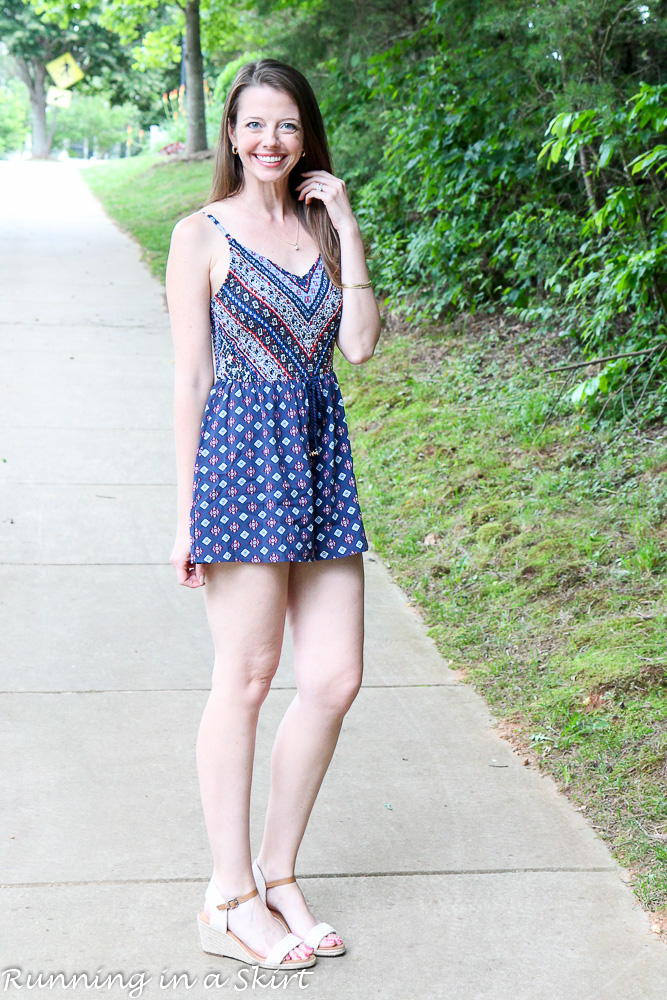 For sizing reference, I sized up to get a little more coverage. 🙂
Shop the Look
Lucky Brand Shoes (sold out in cream,) similar here
So nice to see you today. Have a great weekend and come back Monday for a fresh new nice cream recipe.
Your turn!
What are you doing this weekend?
This post is not sponsored, but contains affiliate links. I do make a small commission for clicks and purchases. It cost you nothing. Thank you for supporting Running in a Skirt.
I'm linking up with: Nicole for the Fit and Fashionable, Jolynne Shane for Fashion Friday, Turning Heads Tuesday. Thank you so much for the lovely linkup ladies