This is epic…. CUE THE MUSIC….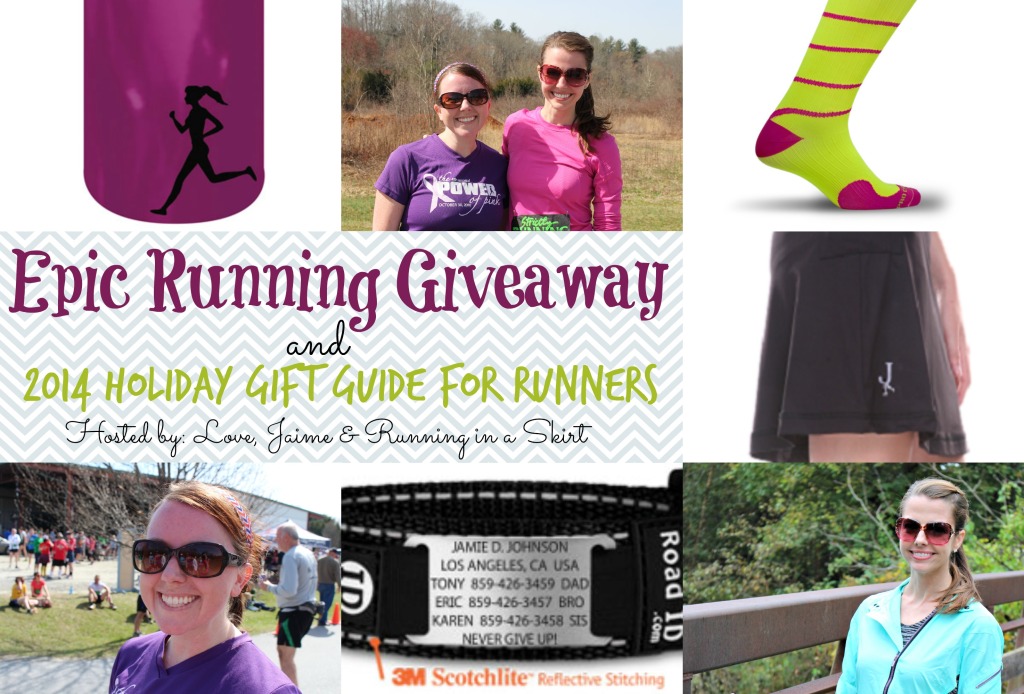 I've been told I have a flare for the dramatic, but really this giveaway totally rocks.
Today I'm teaming up with friend and fellow blogger Love, Jaime with a giveaway for the ages. We are both sharing some of our favorite running gear on our blogs and giving you the best items for holiday gifts for 2014.
But that's not all.
Then.... we are GIVING AWAY ALL of the gear to you guys! The list up for grabs is pretty awesome, so keep reading to enter!
Holiday Gift Guide for Runners 2014
Looking to buy the perfect gift for a fellow runner? Look no further than this list.
Keep reading to enter the Epic Running giveaway!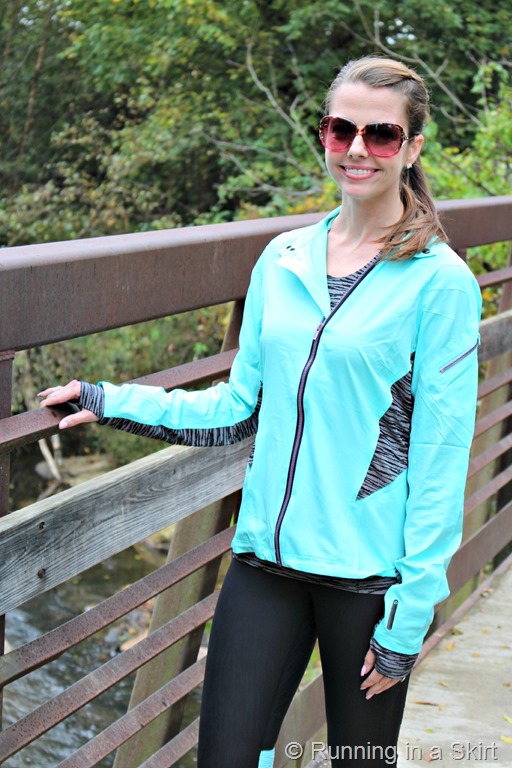 You may remember that I reviewed this jacket a few months back on Running in a Skirt. It is one of my favorites because of the unique styling with a cute asymmetrical zipper and patterned hand warmers. It is not only fashion forward, but highly functional, with breathable fabric and zippers in all the right places. It is a perfect layer for winter running. Any runner would love to have it!
As someone who is accident prone and asthmatic, it is important for me to be extra careful when I run. Wearing a Road ID gives me comfort that if something happened to me, caretakers would know my information, allergies and how to contact the hubs. The bracelets come in many different designs and colors. There is something to compliment any taste. If you don't know all of your runners stats, you can buy a gift card for them to pick out their own. This is a gift that shows you really care about your runners safety!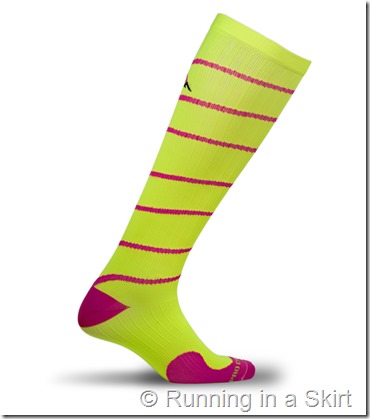 Compression socks are the best invention for runners since well… running shoes. I used compression socks during my Chicago Marathon training and I credit them for keeping my legs as recovered as possible. The compression improves blood flow, supports muscles and tendons and reduces inflammation. I even wear them on long plane rides now. They are available in fun color combos and ones that blend with what you are wearing. Your choice! Either way, your runners legs will thank you for miles to come!
JWalking Designs Running Skirt
You guys know I had to put a running skirt on my list, right? This running skirt is awesome. It is longer than your normal skirt and made with eco-friendly recycled fabric. The waist band is wide and does not pinch and the shorts underneath aren't crazy short. It also has all sorts of pockets to hold cash, keys, phone and food. Since it is a little more modest, it can easily be worn to run errands before or after your run. This is a gift that will quickly become your runners favorite!
Runner Girl Jamberry Nail Wraps
These nail covers are adorable and would make the perfect stocking stuffer for your favorite runner! Jamberry nails are easy to apply and last up to two weeks. They are the the biggest thing to happen to nails since gel polish! Your runner will love this stylish and unique find.
BIC Bands
Style and running can go together! I love wearing headbands when I run (and apparently giving a thumbs up, but I digress…) BIC Bands are cute and functional. They come in thin, medium and wide and all have a non-slip back. They even have super sparkly ones. I own like… a gazillion! Bic Bands also supports different charities with their profits. Your runner and her hair will thank you.
Epic Running Giveaway
Now for the fun part! Jaime and I are giving away ALL of these items. Basically you can win the entire 2014 Holiday Gift Guide for Runners. That is where the epic-ness of this comes into play.
Let's review! We are giving away...
1. Pearl Izumi Flash Jacket in your choice of color- $100 value
2. JWalking Designs Little Black Running Skirt- $56 value
3. Pro Compression Socks Marathon Socks in your choice of color - $50
4. Road ID Gift Certificate - $35
5. BIC Bands Gift Certificate- $30
6. Jamberry Runner Girl Nails- $15 value
In case you are counting, that is $257 worth of prizes! Woop!
There will be six winners, one for each item. The giveaway is open to US residents and will remain open until midnight December 17th. We will choose the winners and announce them on both Running in a Skirt and Love, Jaime on December 19th.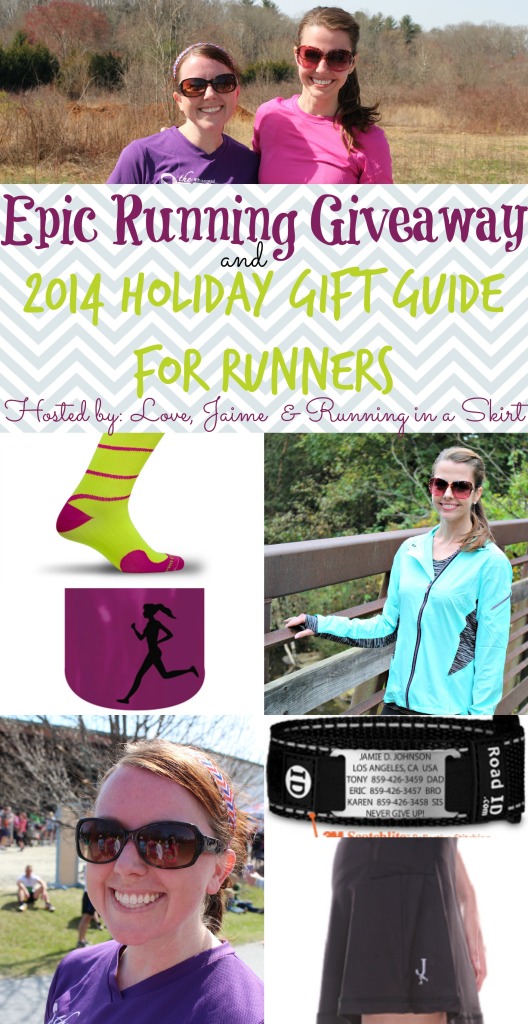 To enter follow the prompts below on the Rafflecopter giveaway.
a Rafflecopter giveaway

Disclosure: This giveaway is sponsored by the companies listed above, but we were not compensated for the post. We received a few of the items for free. All opinions, as always, are our own.
I will also be sharing this post with Jill Conyers Fitness Friday linkup!
[/fusion_builder_column][/fusion_builder_row][/fusion_builder_container]