Hello from Amelia Island! We've been at the beach all week. I've been sharing an update on my Instagram if you want to see what we've been up to. I'll be posting photos on the blog next week as well.
Before we dive into this month's Currently... post here are a few cute pics of the boys I hadn't shared yet.
Jackson is a hoot on a riding toy. He constantly makes a vroom! vroom! sound.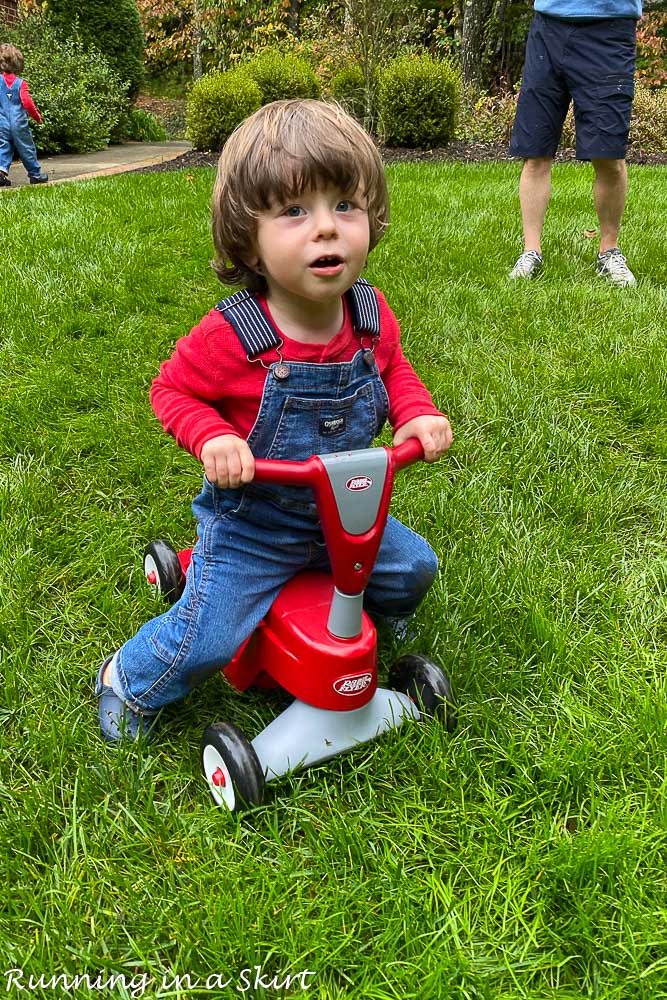 And Hunter is obsessed with "mowing" the lawn.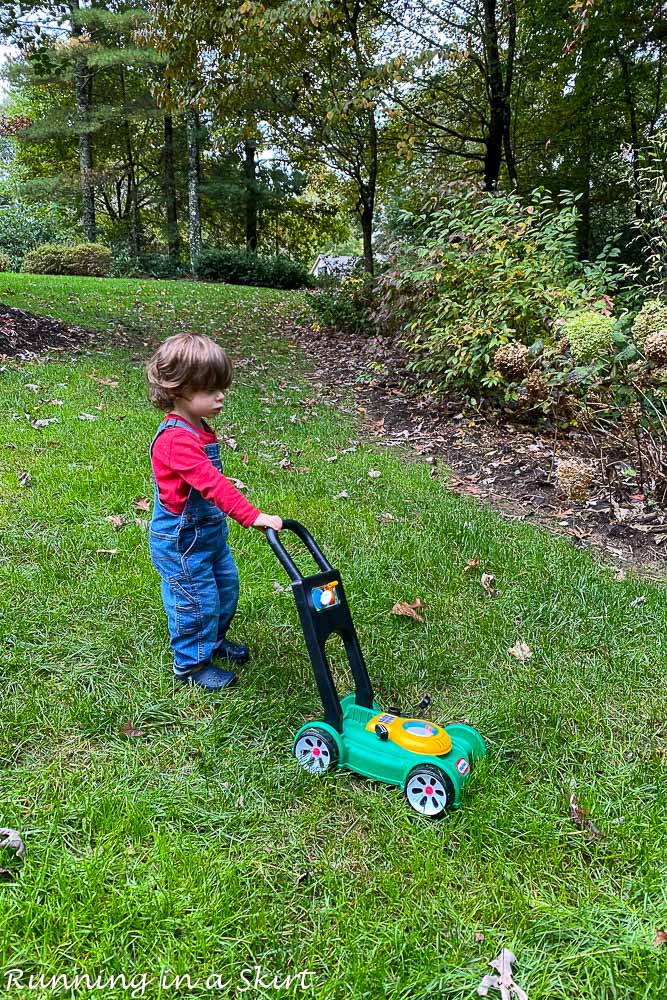 Other than the tantrums, this is such a fun age. 🙂
With that let's dive into this month's post.
Currently I'm…
Reading…
I always love taking a good book with me on vacation and I got All the Light We Cannot See to try. It's about a blind French girl and a German boy whose paths collide in occupied France during WWII. I've been loving historical fiction lately and this one is captivating so far.
Listening…
I"m totally obsessed with this new Chris Stapleton song :-). His music is just so relaxing and beautiful.
Watching…
I watched the Social Delima on Netflix and I can't recommend it enough. As someone who uses social media to share their work, I was reluctant to watch this. I know how ads work and didn't really need to be told that but this documentary raises some interesting questions on how social media is causing us to become more divisive and polarized as a whole. I don't usually like things like this but this one was totally worth a watch.
I also watched The Secret: Dare to Dream and enjoyed it. It was a little cheesy, but I still thought it was good.
The Hubs has been working evenings so I've been also watching the latest season of Call the Midwife on Netflix. I can't recommend the entire series enough! Just before we left I saw the show, Emily, in Paris pop up and I'm really looking forward to watching that one.
Wearing…
I've been back in leggings and the boys are wearing overalls! I just could not resist adding these to their fall wardrobe.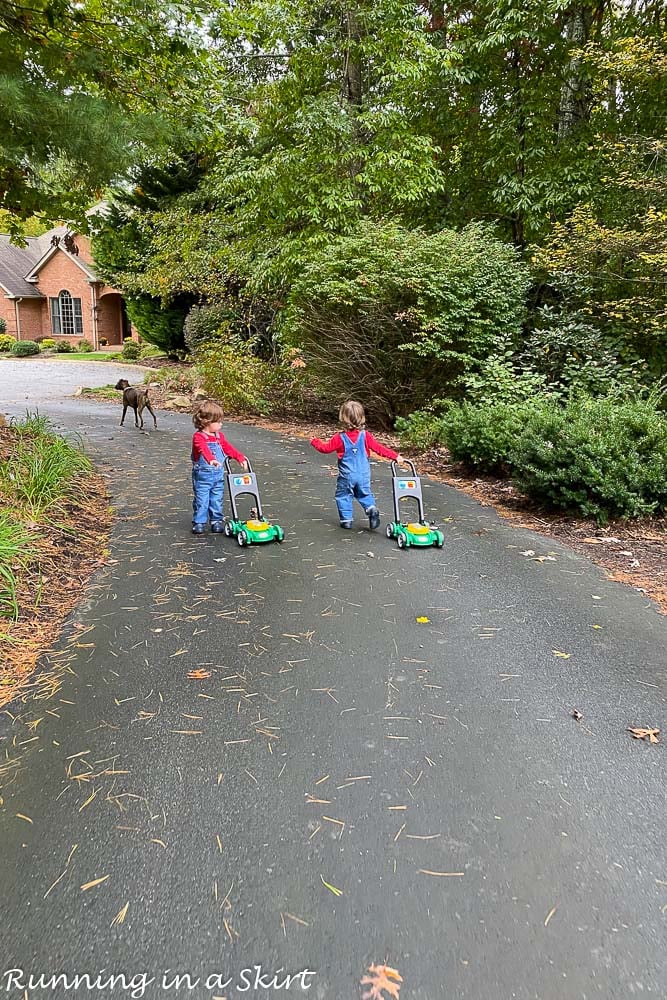 Eating…
We discovered the other day that Looking Glass Creamier was doing their epic cheese plates to go! We got one and it was spectacular. Visiting their cheese shop used to be one of our favorite things to do, so it was lovely to have a small taste of that.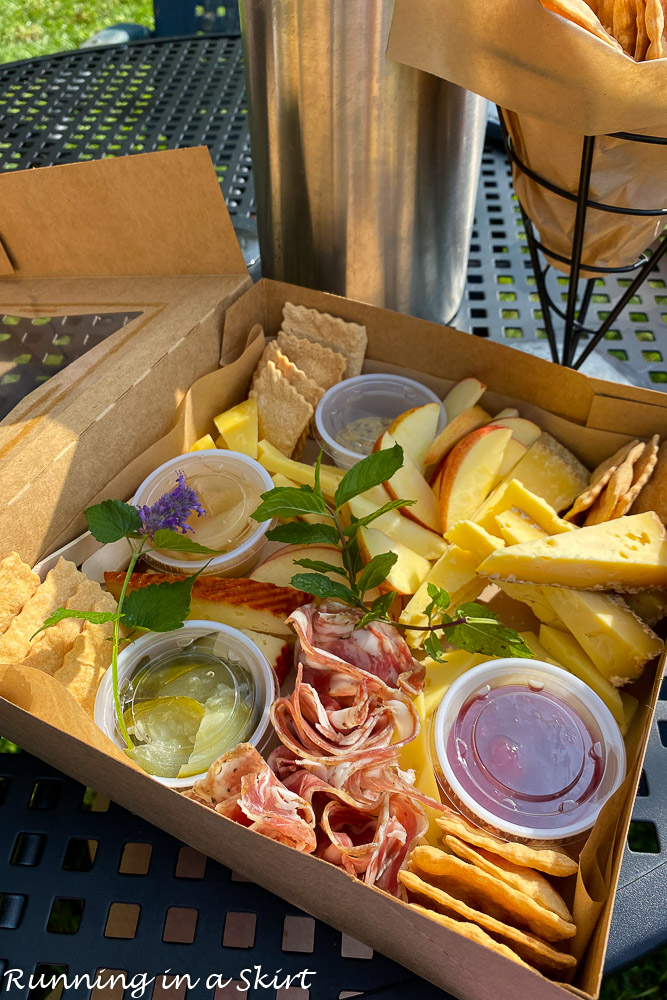 We also whipped up our first batch of pumpkin pancakes for the season. Here's my recipe to turned boxed pancake mix into Pumpkin Pancakes if you want to try them too.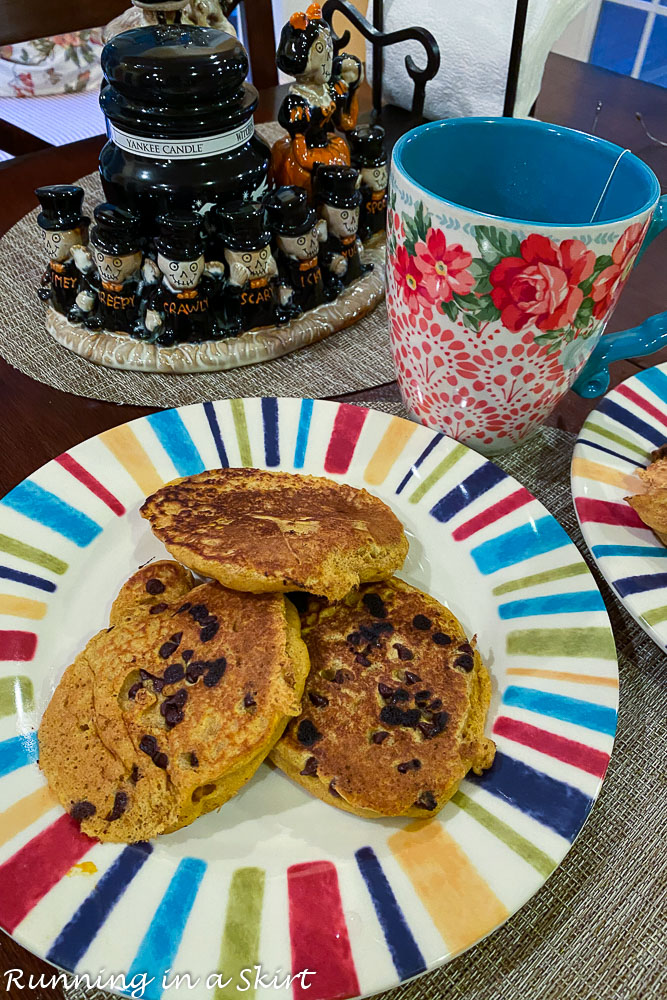 Drinking…
Don't tell me it's fall because I'm still on a rose kick.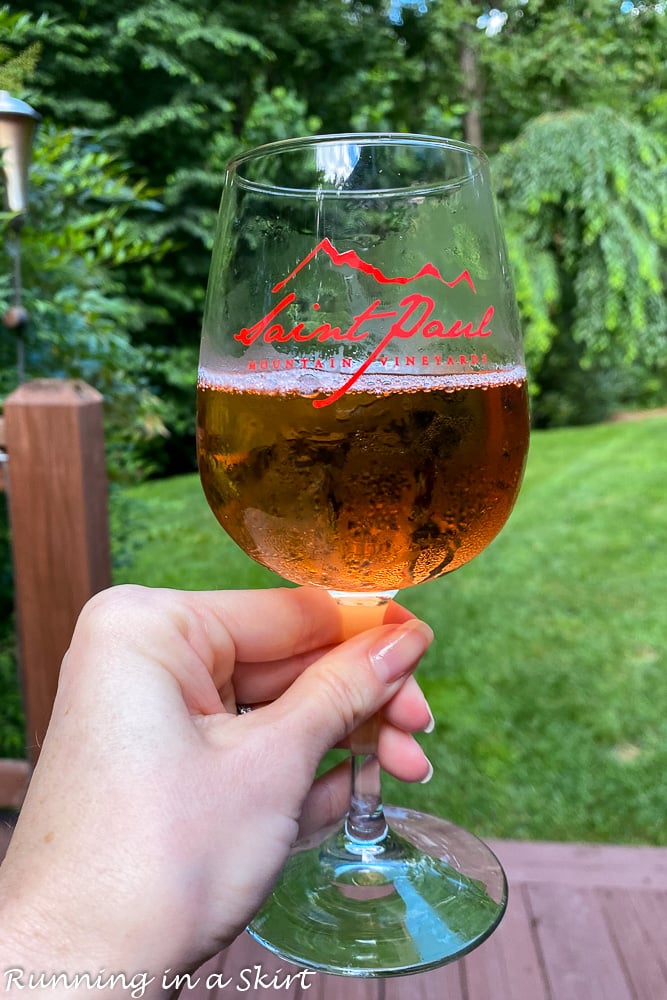 Indulging…
I'm already getting so nostalgic about the twins turning two next month. I've been spending way too much time surfing through their baby photos. This is from almost exactly a year ago.

I remember thinking how BIG I thought they were then but now they are actual toddlers and have grown and changed so much.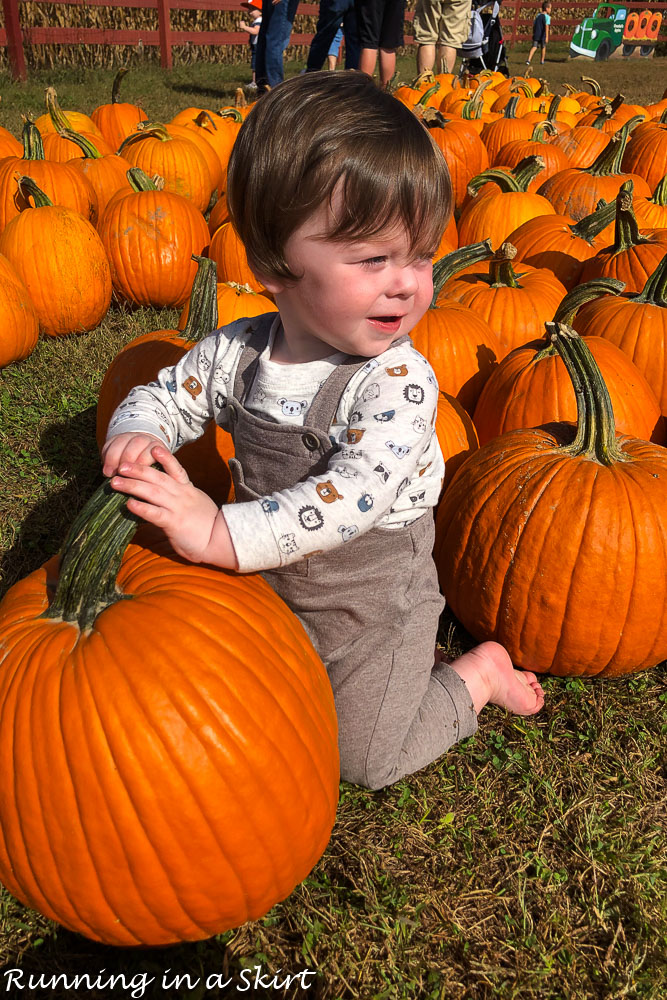 It's been pretty incredible to watch.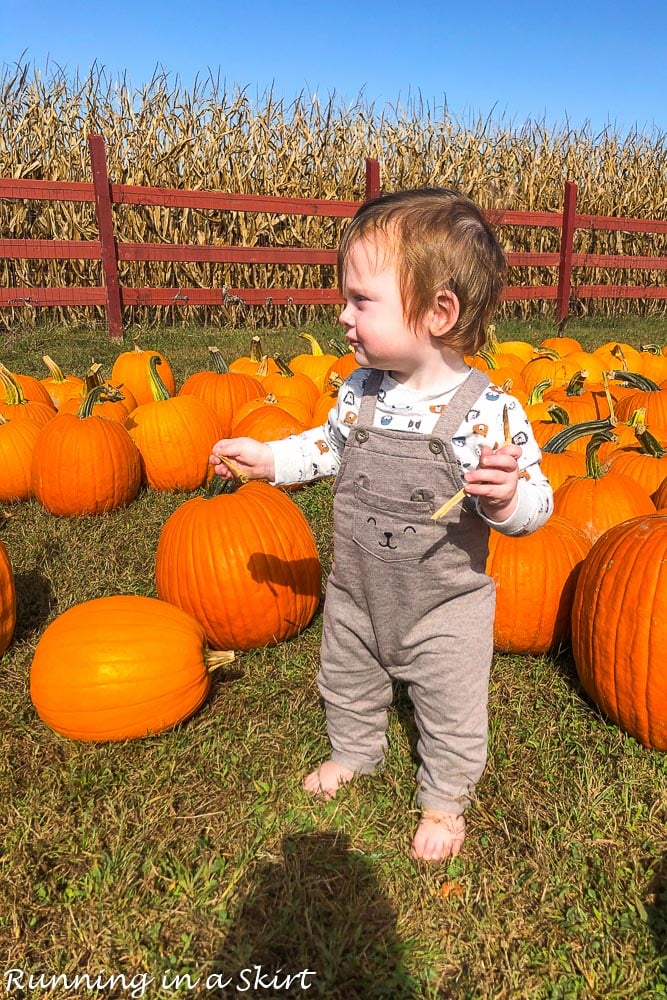 And I guess I have a thing for overalls!
Celebrating...
Fall! I've been trying to embrace the season this year with new plants. I love how my mums turned out.

I put this bunch on the back deck.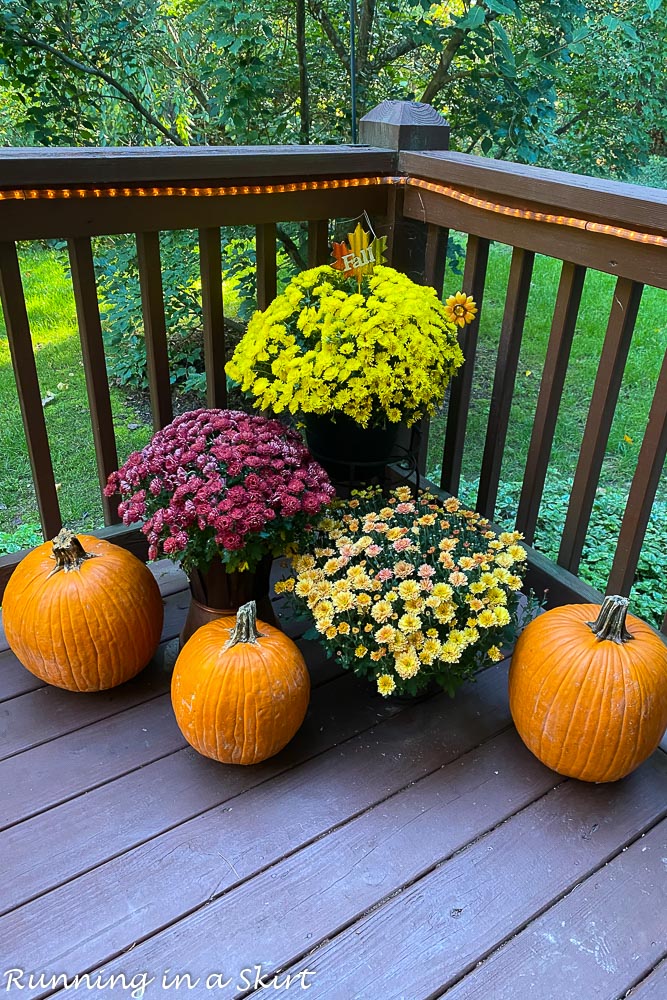 I also got this fun inflatable for the boys! I wanted something more cute than scary and this fit the bill perfectly. They sold out of this exact one but this one is similar. It's so fun for the twins.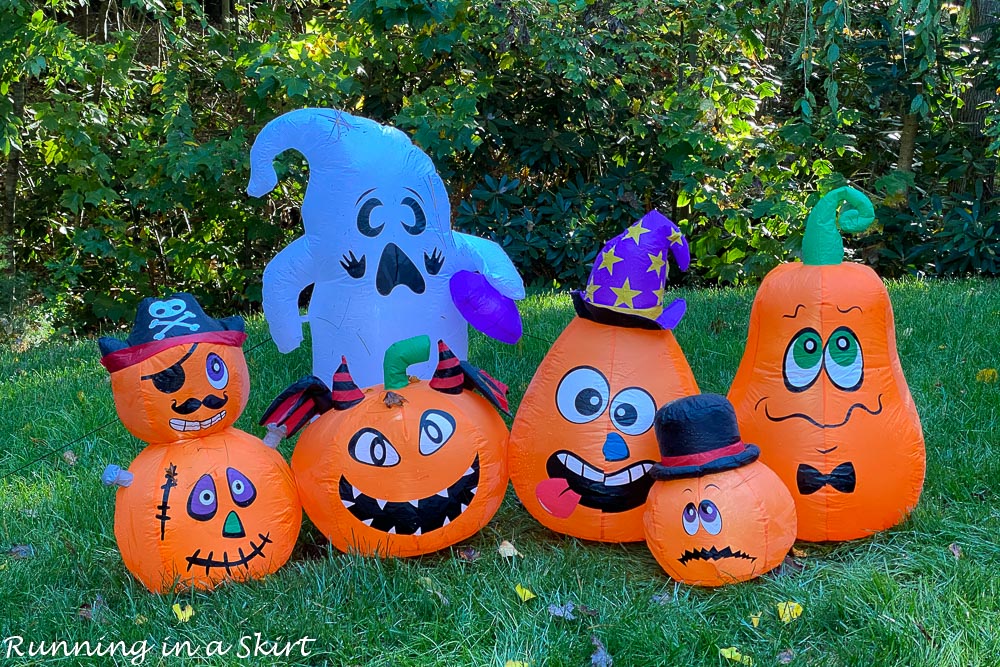 I've never been much into Halloween but I figured now with the kids I better up my game!
Anticipating…
We decided to go back to Sanibel in January! Instead of big gifts our family usually takes a trip in January. We had such a lovely time last year that we rebooked the same place. I'm so excited to have something else to forward to when we get back from Amelia Island tomorrow. Having some trips to look forward to has been keeping my sanity during this whole mess.
This is one of my favorite photos of the twins.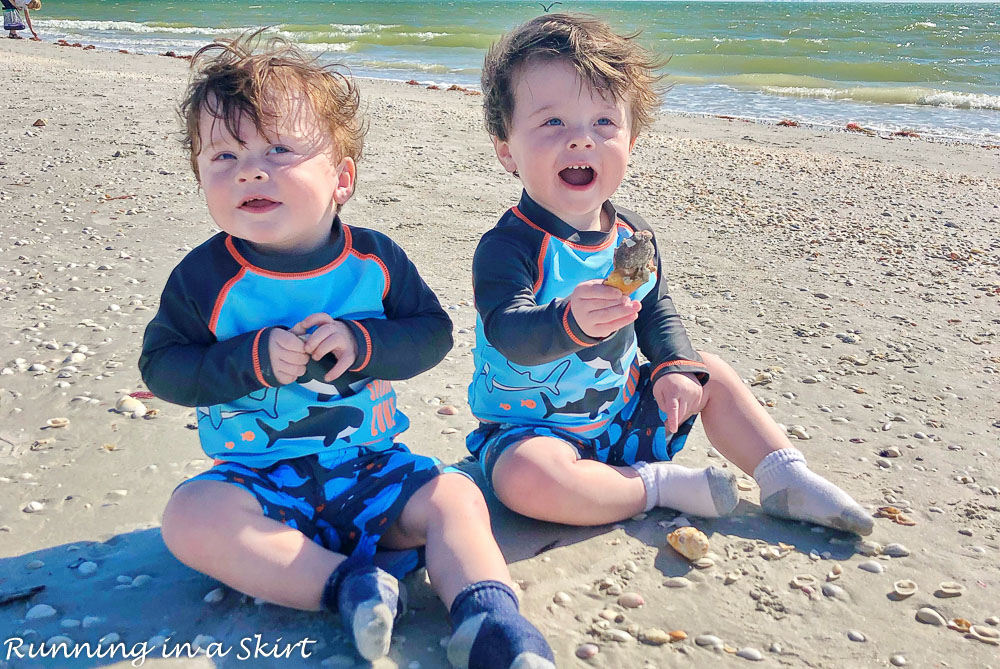 Praying…
I'm praying for the health of so many and for a smooth election process!
I've been doing a monthly Currently… post since August 2015. Catch up HERE! Thank you so much for reading today and for your comments.
This post contains Amazon affiliate links.
Your turn!
Answer one of the Currently… prompts above.