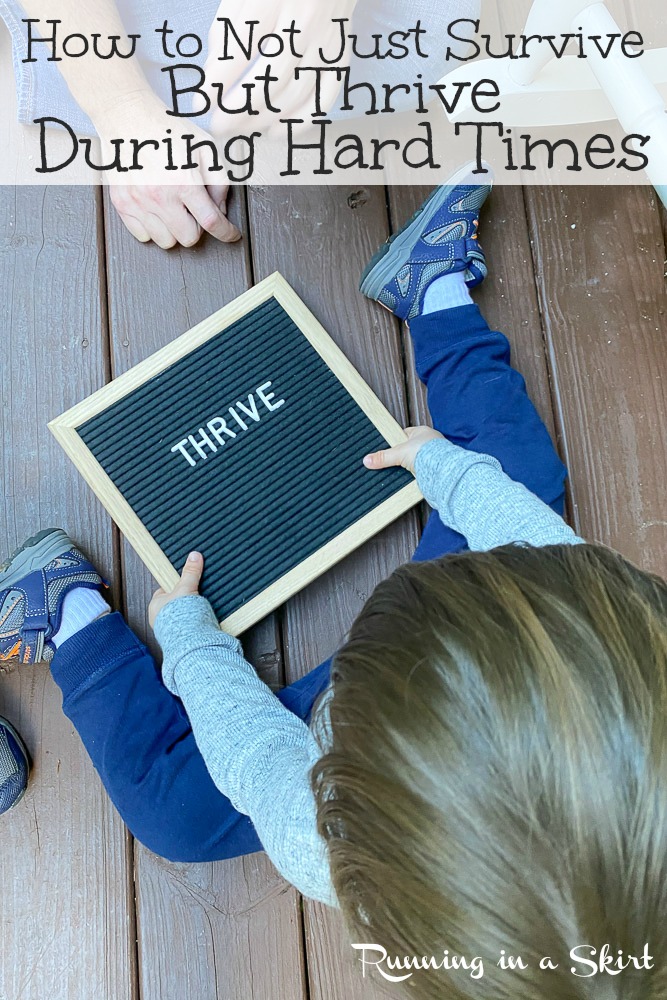 The rest of 2020 doesn't have to be a bust. Here's how to rise above and find simple ways to not just survive the rest of 2020 but to thrive.

©Conagra Brands, Inc. All Rights Reserved. Thank you for considering buying from companies who support Running in a Skirt.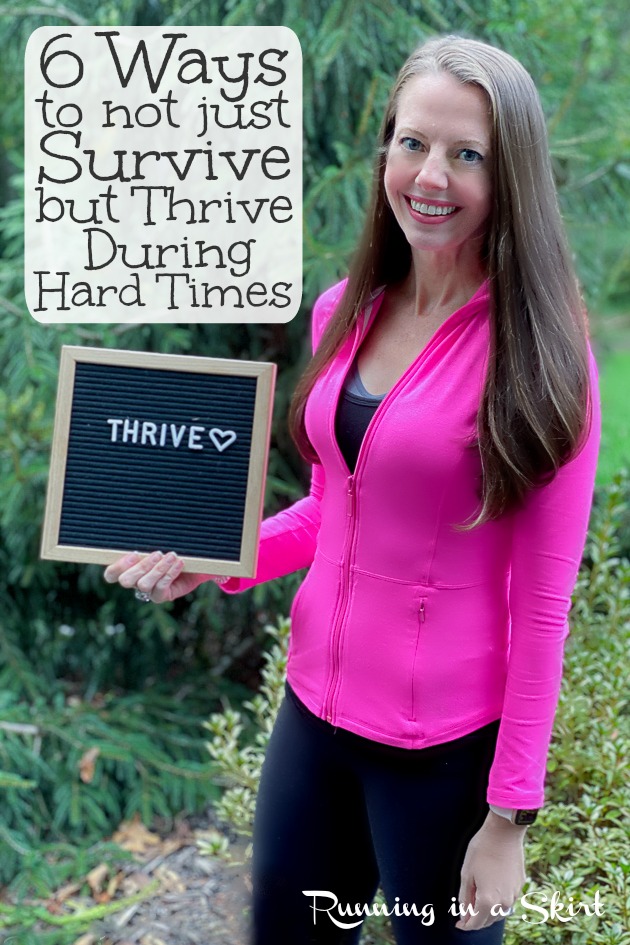 It's been a joke for months that 2020 is just inevitably a cursed year. By most accounts, it's been one of the most challenging and tough periods we've all collectively had to deal with and more and more crazy things keep happening. I hear a lot of talk among family and friends saying they just can't wait for this year to be over. Those words have been echoing in my head and it makes me sad to hear so many people completely wish a year away.
But instead of just focusing on negativity let's all take another step back and figure out a way not to just SURVIVE the rest of the year but THRIVE in it. At this point, I think we've all come to terms with the fact that life is different now and it may or may not go back to the way it was. But that doesn't mean the change has to break us. We have two months left in the year to do something great and find ways to do things that bring us joy.
Whether it's big or little... we can control some things in our life and it's our job to step up and make the most out of 2020.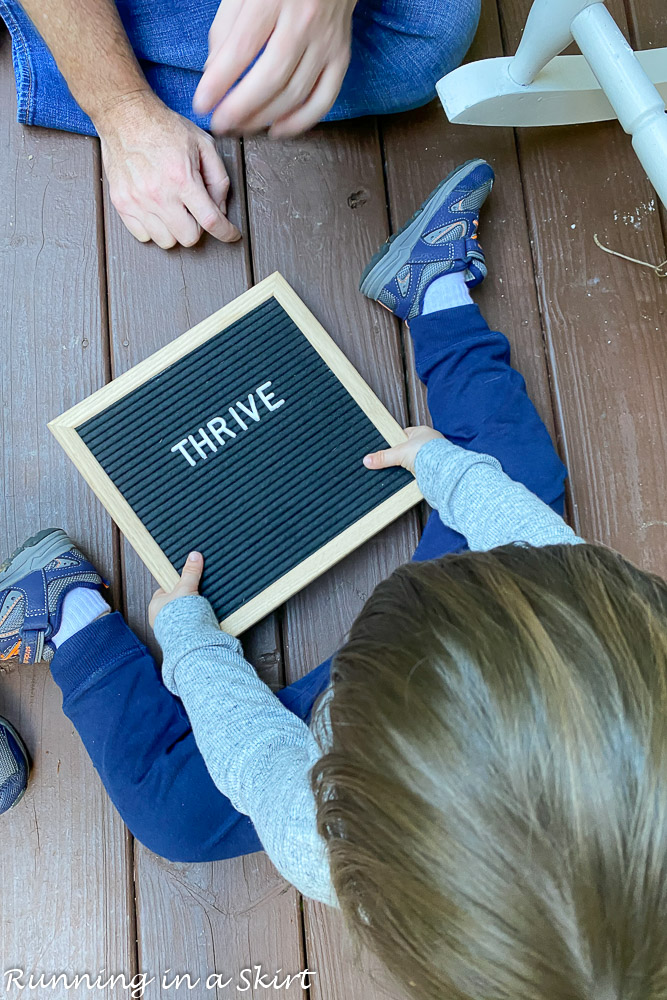 I'm hoping to change the way we are all looking at the last few months of 2020. Here are some things I am going to be doing to THRIVE and I challenge you to do these too!
6 Ways to Survive & Thrive the Rest of 2020
Kitchen Shortcuts
Life is busy and hard and there is no shame in using some kitchen shortcuts. I think we all should be giving ourselves a break for the rest of 2020 and for me that means not ALWAYS having to cook lunch or dinner. It's ok to give yourself a break sometimes and I honestly think that grace will help us all thrive in the rest of 2020.
With the twins, I've been all about keeping my freezer full of everything from frozen fish, veggies, bread, and even some convenience items. I shared some of my favorite vegetarian and vegan frozen food items that are now at Walmart at incredible prices but I wanted to share one item, in particular, I've been loving lately for a cozy meal at home.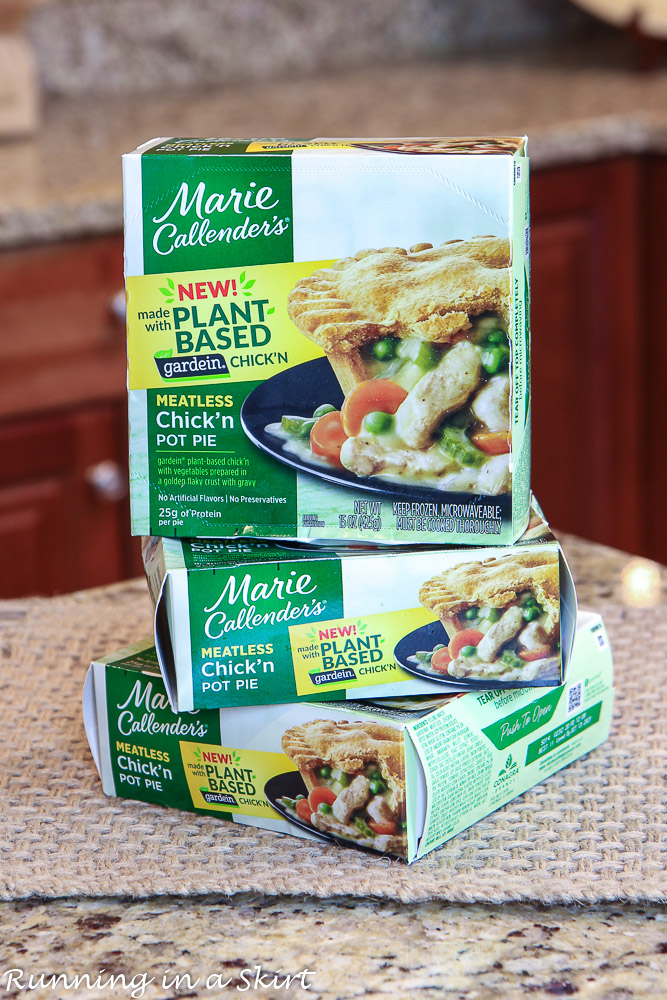 Marie Callender's Chick'n Pot Pie made with Gardein Plant-Based Chick'n is the perfect vegetarian comfort food and it bakes in the oven or microwave.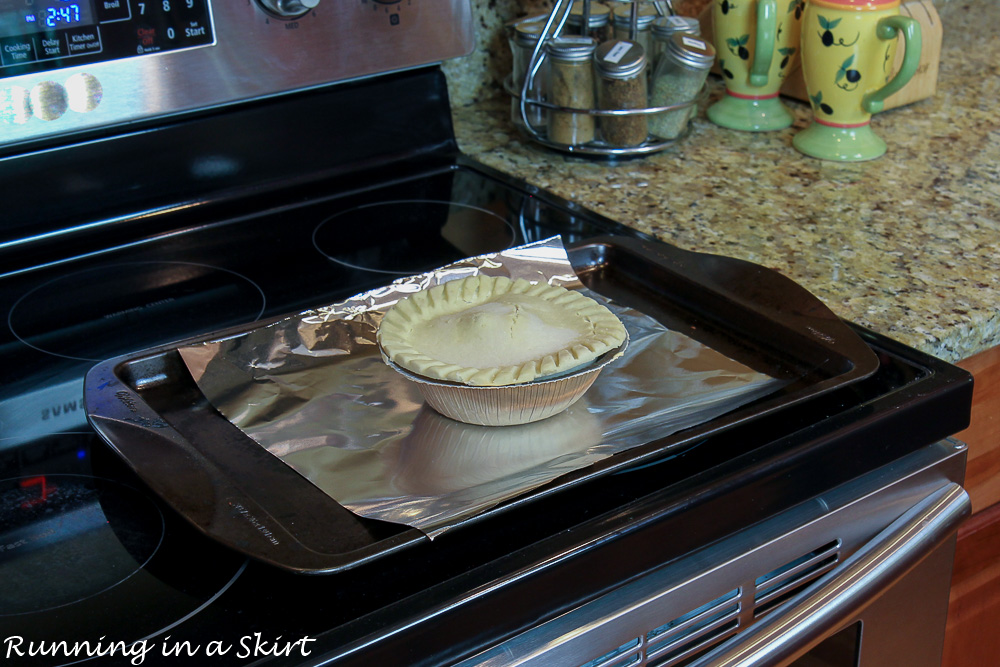 It's filled with 25 grams of plant-based protein per serving, carrots, celery, peas, and a delightfully creamy sauce... topped with Marie Callender's signature flaky crust.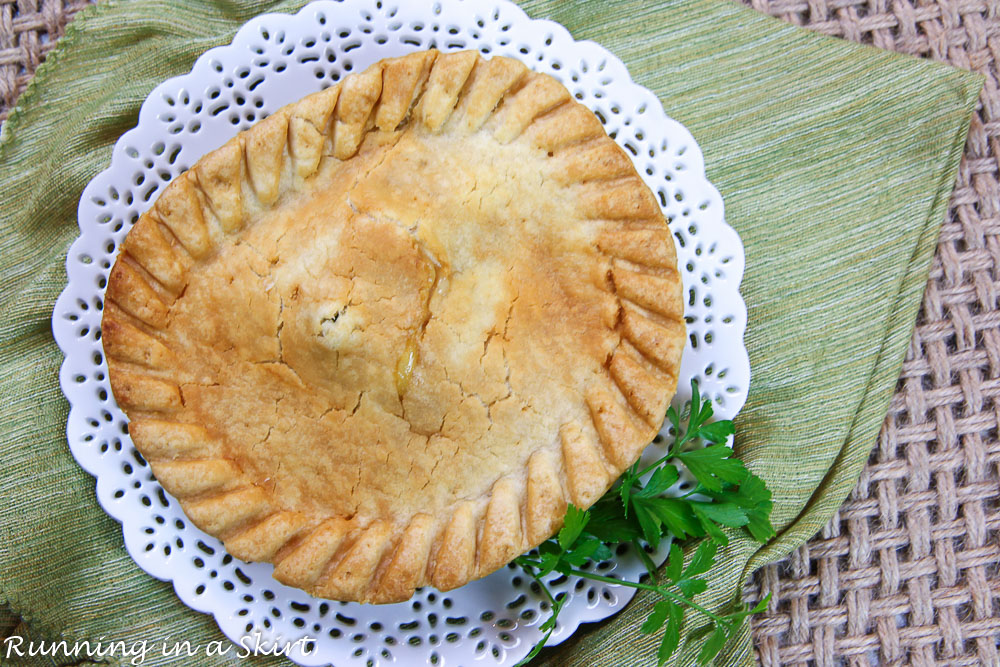 I've never missed a lot of meat-based food items, but I've got to admit that a Chicken Pot Pie always sounded good to me and now I'm totally stoked to have easy access to a vegetarian version.
The boys and I actually shared one for lunch the other day and we all loved it.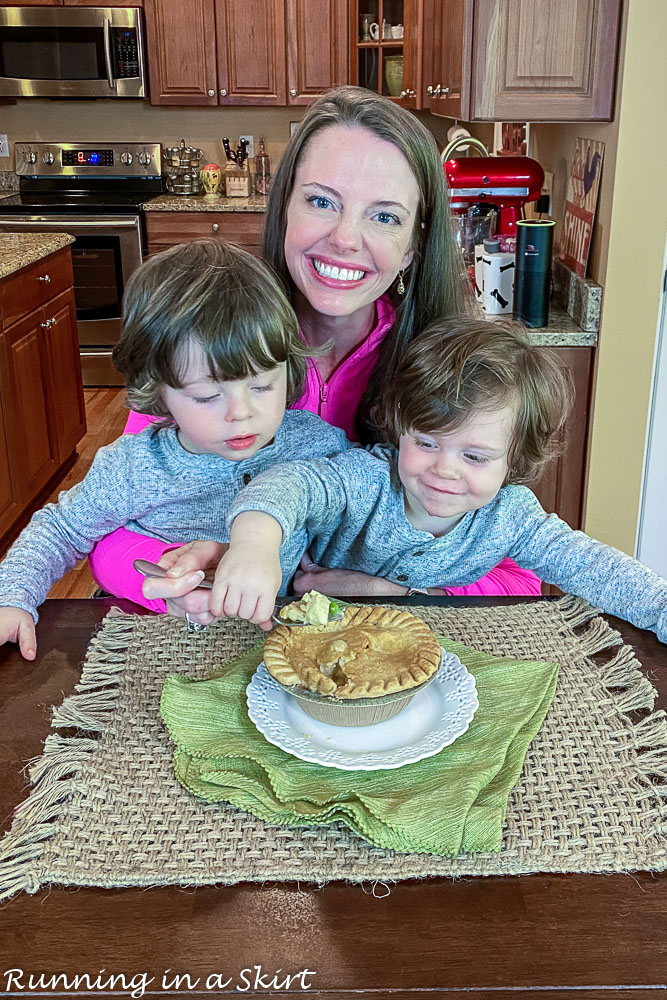 Whether you are vegetarian or just trying to cut back on meat sometimes this is a tasty meal idea that still gives you a meatless meal in a total comfort food package. It's a bit of an indulgence but it's so delicious.
Walmart is now stocking a fabulous assortment of specialty foods at unbeatable prices. You have to check them out for some easy access kitchen shortcuts.
Keep the Family Center
As we all start to do more things out of the house, don't forget those wonderful family vibes we were all feeling this spring. I actually really enjoyed the time the Hubs was working from home and I know what a gift it was for him to be able to spend even a little more time with the twins at this young age.
One thing my parents taught me is the importance of family and at the end of the day, it is your family who will have your back. I'm going to use 2020 to keep that family bond strong. That includes finding creative things to do with my immediate family and use tools like video chats to stay connected to my extended family.
Jump Into a Fitness Challenge
Whether it's doing more planks, pushups, or running fitness is a great distraction that can help you stay positive. You don't have to commit to crazy workouts unless that's your thing but you could even decide to walk for at least 20 minutes a day for 30 days. Find something pretty along your walk and take a photo. Share that photo on social media to give yourself some accountability.
You don't have to wait until the New Year to start something new... do it NOW.
Gratitude Journal
It's hard to stay positive right now, so a daily reminder of things you have to be grateful for can make a huge difference. Pick up a notebook and start what I call a "Happy Book." Each evening write a handful of things down that you are grateful for. They can be as simple as a favorite dress or as thoughtful as a loving spouse. On nights you are having trouble, reread your entrees for reminding yourself that even though life can be hard, you are blessed.
Help a Friend
Sometimes the best way to get out of your head and stay positive is to help someone else. Make a list of your close friends and family and figure out small gestures to help each of them. Commit to finishing the list by the end of the year.
Remember This Too Shall Pass
For my entire life my Dad had said "This Too Shall Pass" when we've been going through something hard. Remembering that saying has never been more important. It might feel like we are stuck right now but with time even this will pass.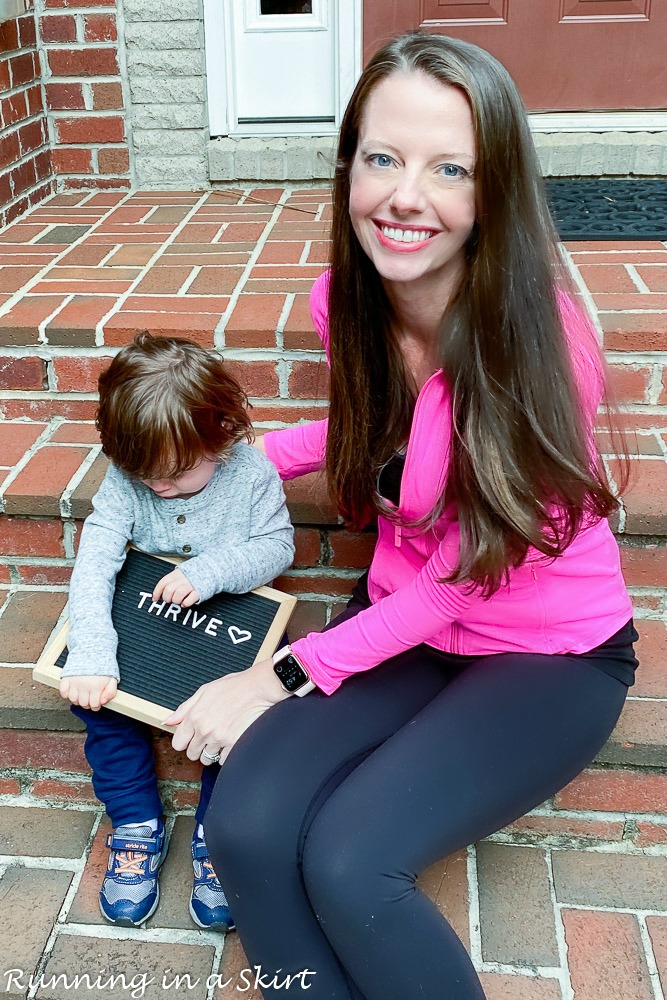 Give yourself the same grace you'd tell a hurting friend to give herself. Find joy in small things and hold on tight. Redefine where you find your happiness.
Yes... 2020 will probably be remembered for all the wrong reasons but we can still find small ways to come out ahead and thrive. It's just up to us to make it happen.
Marie Callender's Chick'n Pot Pie made with Gardein Plant-Based Chick'n
Don't forget to pick up a Marie Callender's Chick'n Pot Pie with Gardein Chick'n the next time you are at Walmart. Walmart has the vegetarian pot pie as well as tons of other products now for special diets including vegetarian, vegan, whole-grain, gluten-free, and dairy-free. You'll love their budget-friendly prices.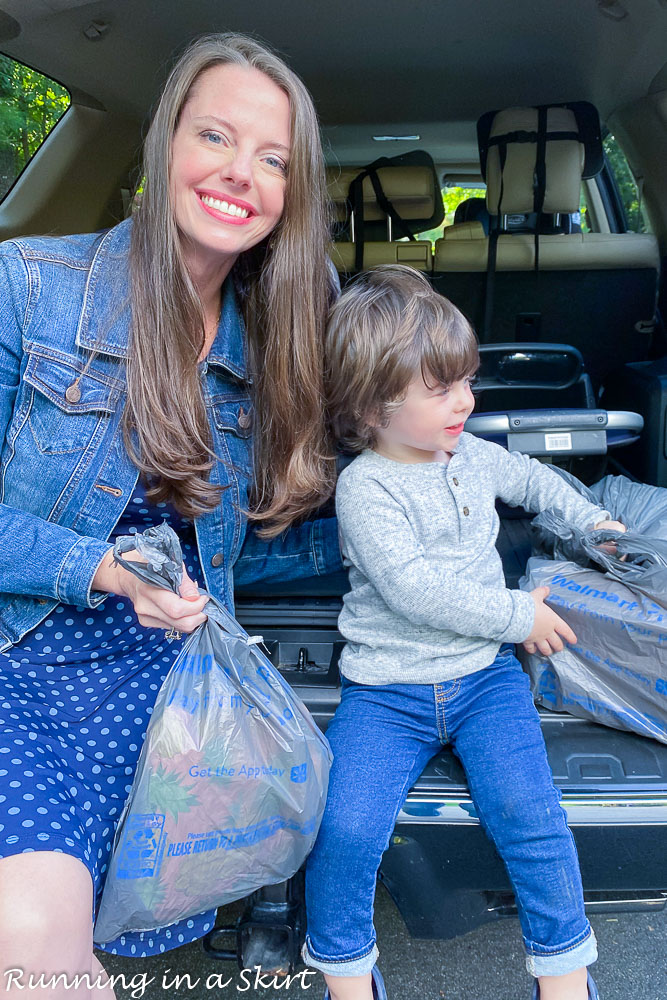 They have the pies in-store but also offer curbside pickup and delivery which is great with the kids! I did curbside pickup to get mine and it could not be easier and more efficient.
Pin for later...