Hi friends!
Happy Monday! I hope y'all had a great weekend.
Little Miss Makena Rose started puppy preschool this weekend.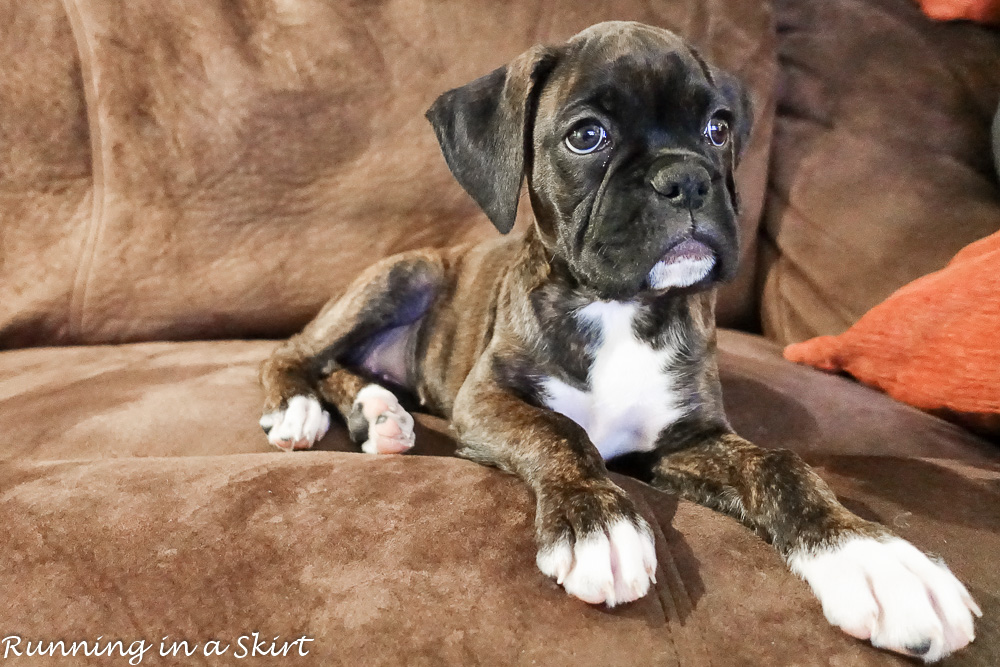 It was as ridiculous as it sounds, but really fun. She's a good girl, but it's been a long time since I've had a puppy so I'm loving any guidance I can get. I'm also really happy to get her around other dogs that aren't as grumpy as her big Brother Rhett.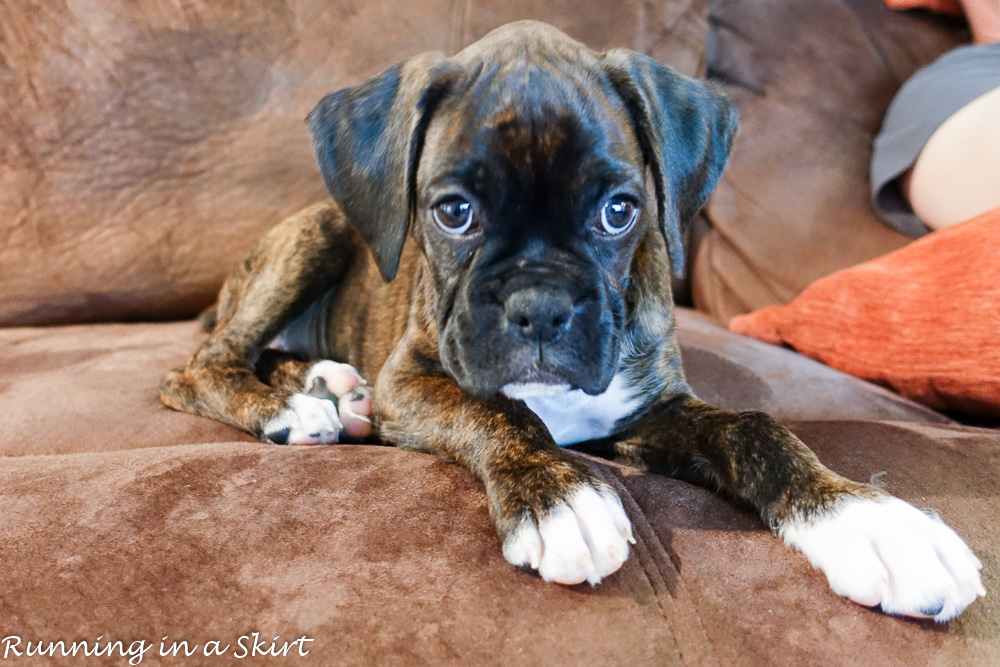 Hopefully she will not be voted class clown like he was many years ago. 🙂 Although in class one she was the only one whining while all the other dogs were sitting nicely. Sigh... 🙂 We've got our work cut out for us!
Good thing she's cute...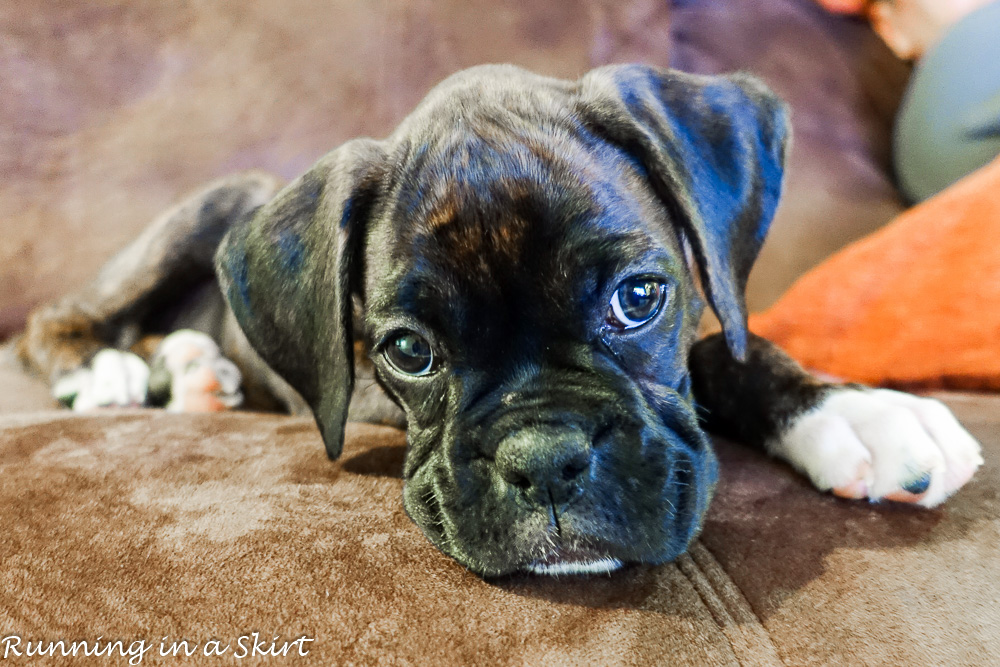 Otherwise the weekend was pretty slow and involved a lot of catching up around the house. So without any crazy highlights I thought I'd share this month's Currently...
Currently I'm…
Reading…
I just picked up this new to me book, Eat, Pray, Love. I know it's an oldie, but I've wanted to read it for awhile. I'll let you know what I think!

Anyone have any good book suggestions? I'm hoping to find more time to read now that fall is here.
Listening…
After going to Dollywood the other week, I've been listening to her music. I just adore this song and the message behind it. I have it on a lot of my running playlists because it's the way I want to live my life and I like the little reminder. This video is kind of lame, but stick through it until you get to the song... it's worth it. Great reminder to keep positive on this Monday.
My favorite line is... "Get your dreams in line and shine, design, refine 'till they come true!"
Watching...
SOOOOO..... we finished Narcos pretty quickly and I was just OVER the violent TV shows. Luckily I talked the Hubs into giving Friday Night Lights a try, thanks to several of your recommendations. We both love it and it's so nice to have a new show. Seriously what did we do before Netflix? haha! I think we spent half the evening scanning through channels not agreeing on what to watch.
I am counting down until the Gilmore Girls revival comes out. Anyone else?
Wearing...
I've been spending a lot of time at home lately with this cutie. Workout clothes and my favorite Life is Good hat seems to be the uniform as of late. I did finally trade my flip flops for flats and ankle boots too.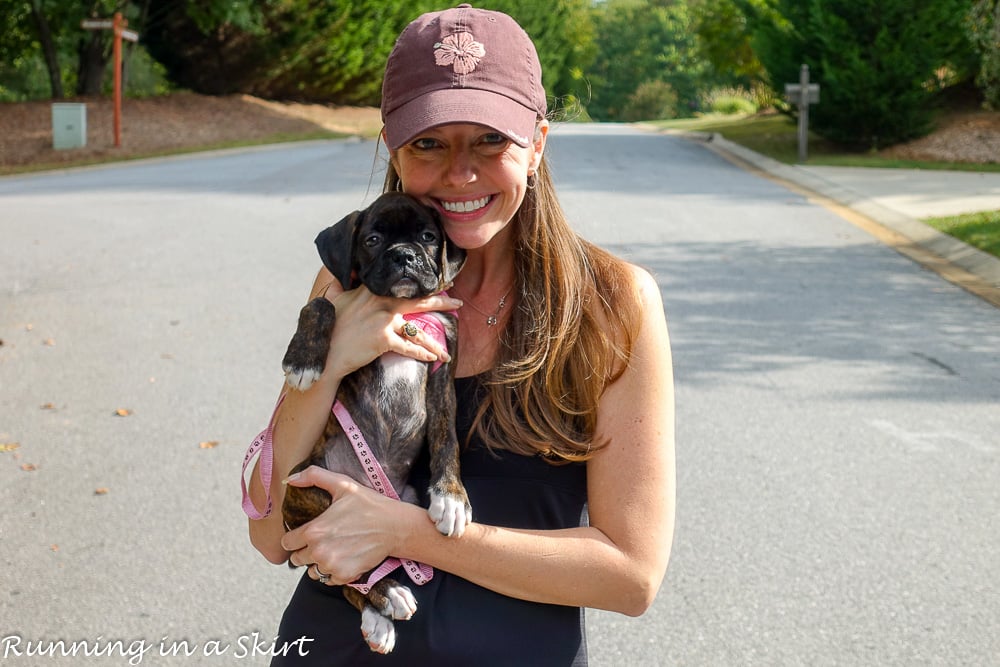 Eating...
Apple Pie Pancakes!!! So this recipe is one of those that didn't go exactly as I wanted the first time so I had to make it several more times to get it right. So needless to say I've been eating a lot pancakes because I refuse to waste food.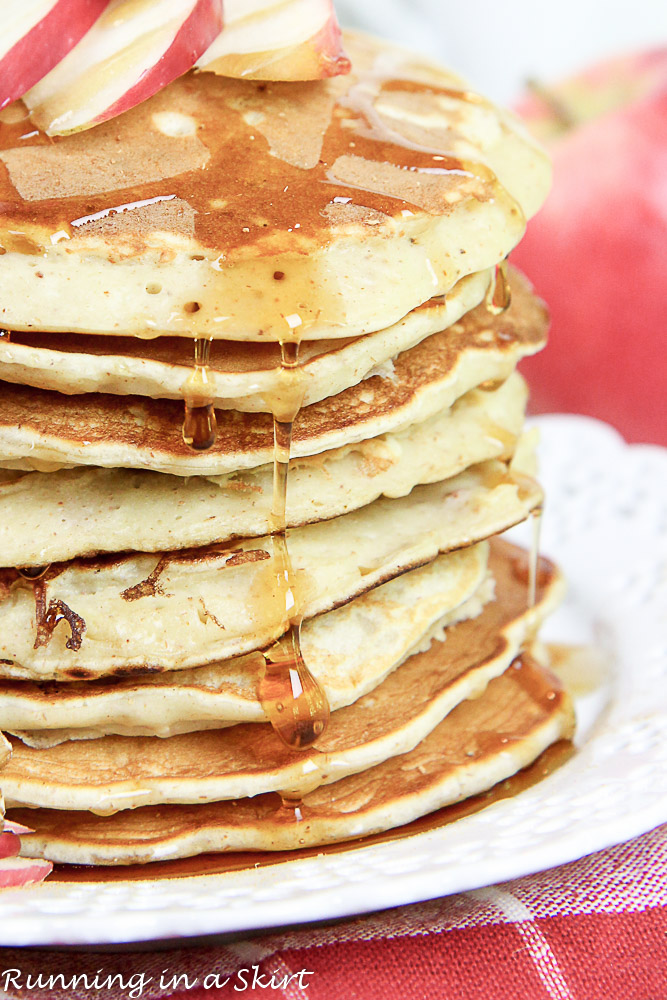 The good news is the trial and error paid off and I'm pretty proud of the recipe! This is just a sneak peak of tomorrow's post. That stack is KIND OF epic... if I do say so myself. 🙂
Drinking...
YYYYYAAASSSSSS!!!! PSL season! I'm all about the Frappuccino version this year. In general I prefer cold coffee to hot coffee, so this is right up my alley. I had the full on whipped cream topped version as a treat the other day and really enjoyed it.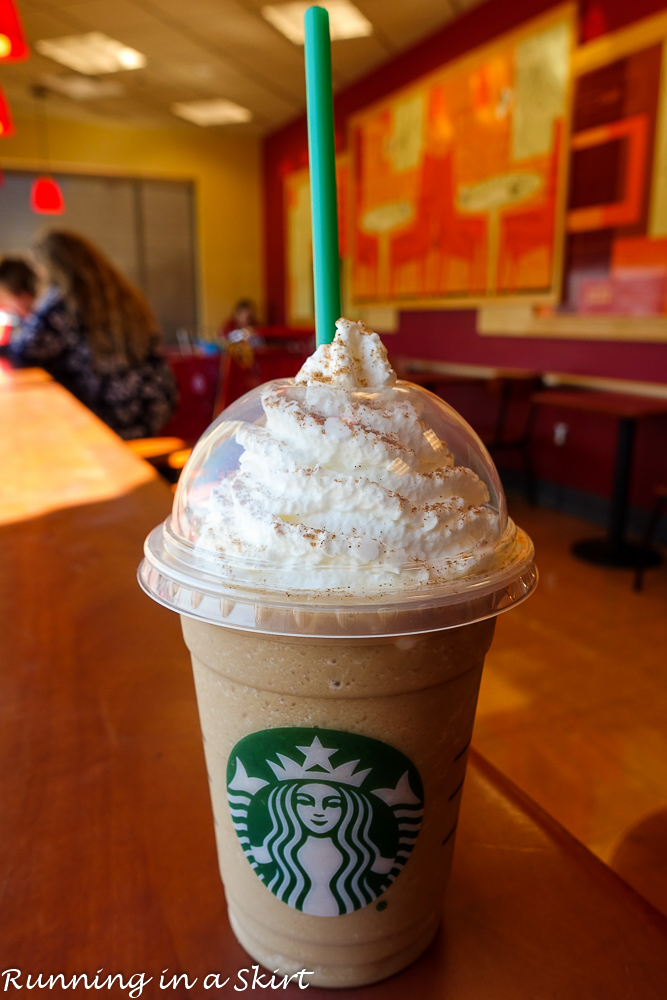 Indulging...
TACOS. I seriously think I have a taco problem guys.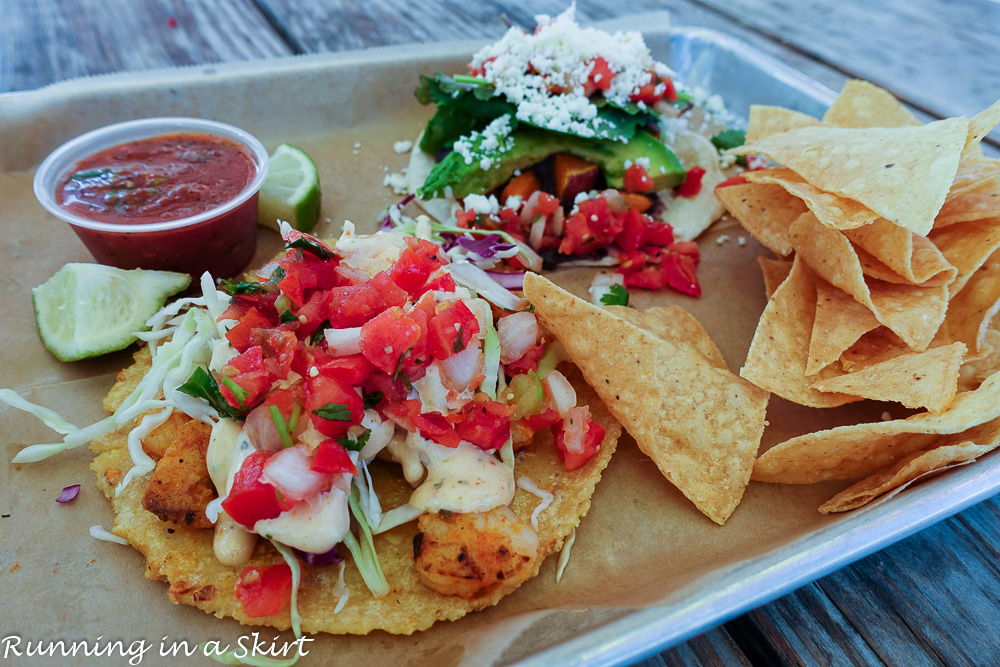 Every time I get to pick a place for lunch I end up with tacos. My current love is the new Taco Temple.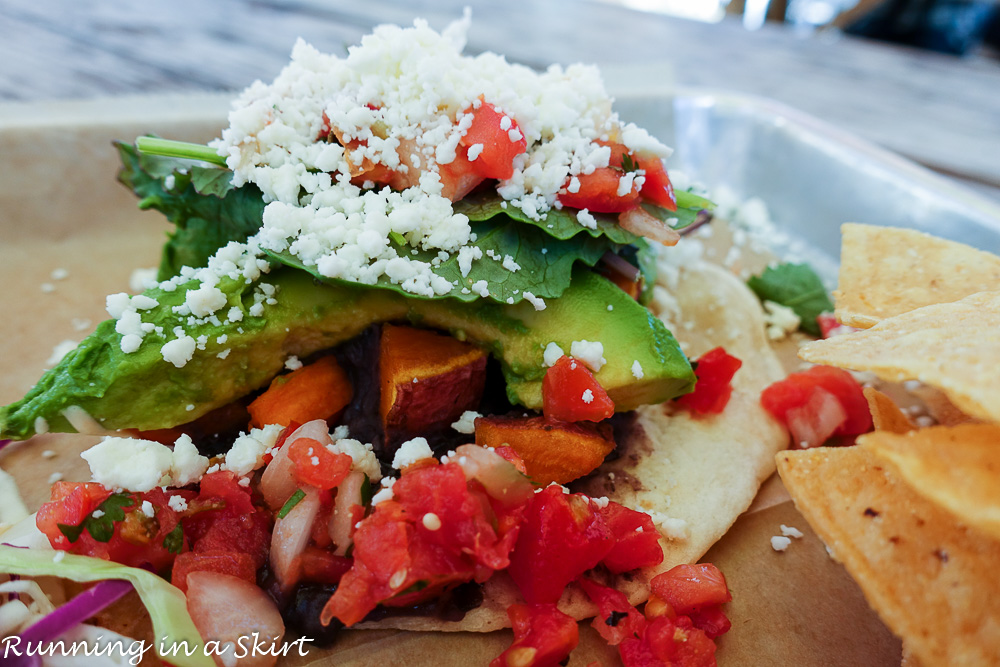 Don't these look amazing?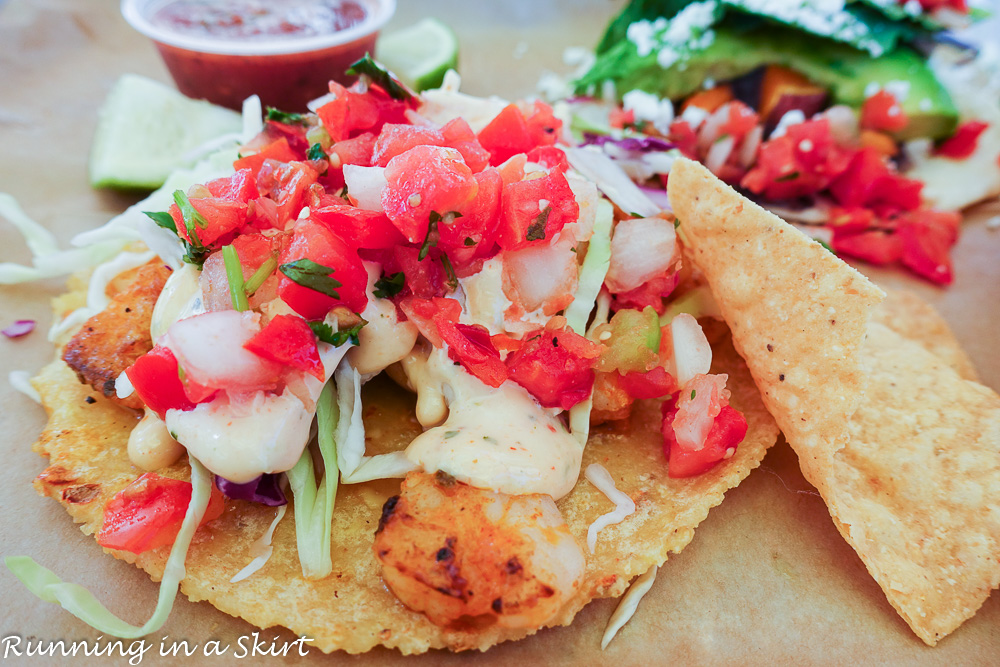 Praying...
So I have some bad news to throw out there, but I couldn't figure out any other way to break it. Please forgive me for taking such a drastic swing in tone for this post.
My Grandmother Bea died last week. If you remember I told you she had taken a terrible turn and my Brother and I went to see her a few weeks ago. I didn't talk much about the trip because it was just so gut-wrenching. She looked awful, was truly suffering and was placed in hospice care. I wanted so badly to help her, but there was nothing I could do but pray she could find some peace.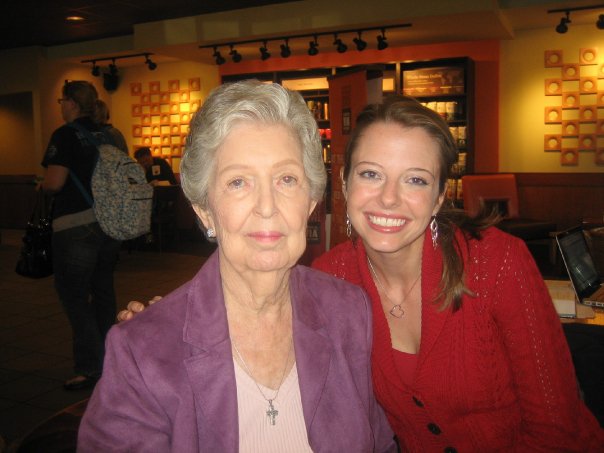 You never wish to lose a loved one, but when their health is as bad as hers was you are glad they are no longer in pain. She was given a few months to live four years ago, so she had already defied all odds. We all cried tears of joy knowing she finally got to be reunited with my Mom (her daughter) and her true love, my Grandfather Pa who died when I was in college. She just hadn't been the same since my Mom died and she never got over losing Pa either.
I was told her wishes were to be buried privately as close to my Pa as possible, with no service at all. She apparently even said she didn't want a graveside service with family. Because of that it felt a bit strange to write a entire big post about losing her, even though I wanted to. I can only image she wouldn't want anything that public either, so I'm respecting that. However I just wanted to let you guys know.
Bea was strong, beautiful and so classically Southern. She will be remembered for being spirited, loyal and loving her family more than anything. She made the world's best corn bread, pizzelle cookies and dark chocolate cake with caramel sauce. I am utterly heartbroken and we will miss her dearly. Thanks for keeping my family in your prayers.
Thanks so much for stopping by today. Come back tomorrow for those Greek Yogurt Apple Pie Pancakes! You don't want to miss this one.
I'm linking up with Marvelous Monday!
Your turn!
Answer one of the Currently... prompts above