Hi guys!
I hope you've been well! Is everyone back to the grind today or do you have an extra day off? I once again didn't make it until midnight on New Year's. To be honest, I didn't event try! I'm quite fond of my 10PM bedtime these days.
Has everyone entered my $100 giveaway? Check out this post and then come back here. I'll wait :-).
On a side note did you see this picture of my wild pups on Christmas day? AWWWWW!!! It took all sorts of puppy treat bribes to get this photo.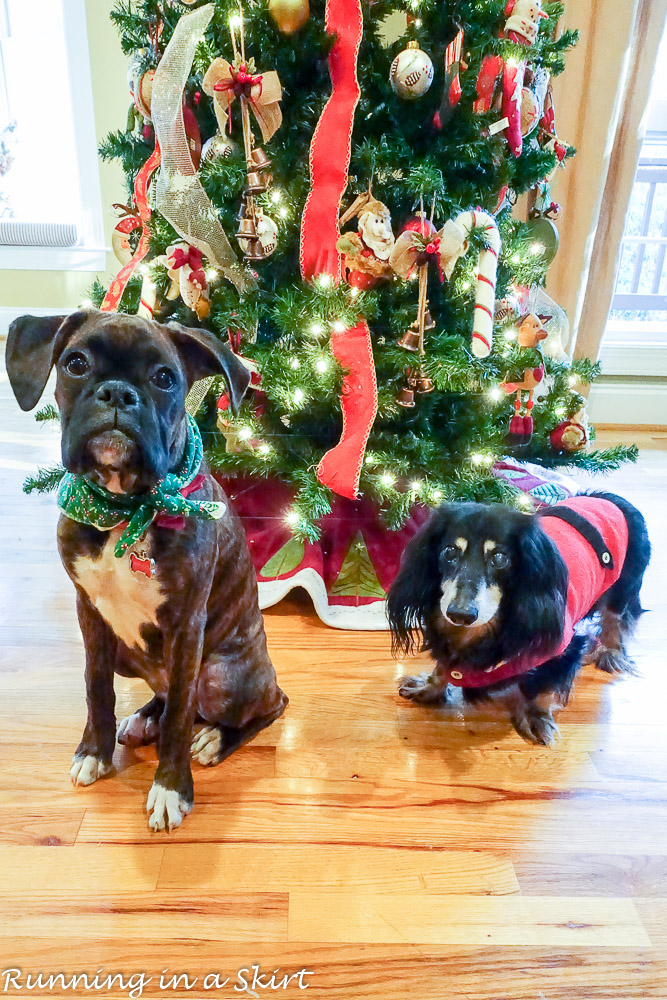 I also some more exciting news. My Brother got engaged to his girlfriend Erica over the Christmas holiday. I love these two so much and could not be happier for them. Looks like 2017 is going to be a wedding year!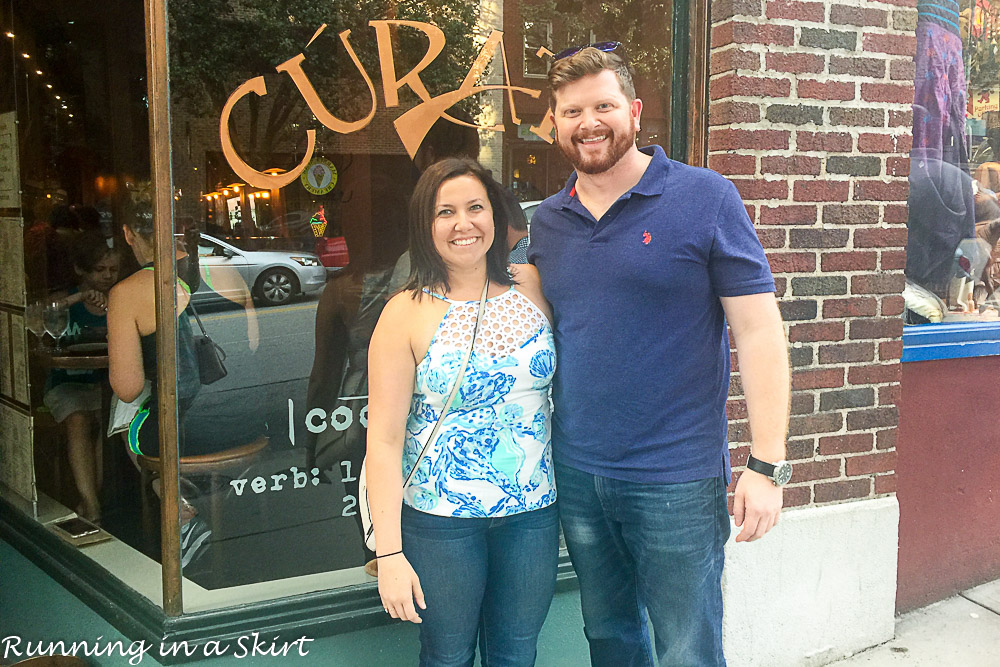 I thought I'd catch you up with some of the other behind the scenes stuff going on in my life with January's currently post! Here we goooo...
Currently I'm…
Reading…
I just finished reading Lady on the Hill. It's a fascinating look at how the Biltmore Estate when from private residence to one of the regions biggest tourist attractions.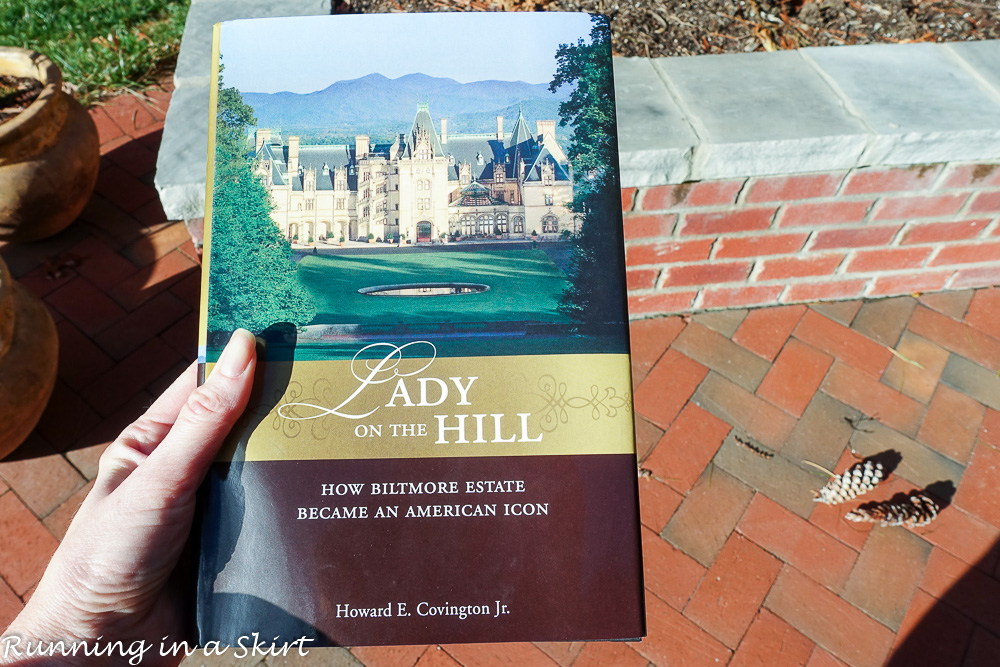 I bought it when my friend Sarah was in town a few weeks ago and we went to see the house decorated for Christmas. At lunch I was talking about how I was intrigued to learn what happened to the property after the tour ends and then I saw this book on the same subject in their gift shop. It must have been fate.
If you are a history, Asheville or Biltmore House fan I highly recommend it. It really opened my eyes to how intertwined the history of Asheville and the Biltmore Estate are.
Next up I'm considering reading Tim Tebow's book. Anyone else read that one?
Listening…
I've been obsessed the Kenny Chesney's new album. I know... so predictable :-).
This is one of my favorites... Trip Around the Sun. It doesn't have a video yet, but it kind of feels fitting for the New Year. The entire album makes me long for a trip to the tropics :-).
Watching…
Gilmore Girls AND Fuller House! Woop!
I finished the Gilmore Girls revival and all I can say is wow. I don't want to spoil it for anyone, so I'll leave it at that and to say I thought it was really well done.
I'm in the middle of season 2 of Fuller House now. It's so silly, but it makes me laugh which is always a good thing.
Wearing…
New sweaters! I got several new sweaters for Christmas and I've been enjoying putting them in rotation. I'll feature them in upcoming Fashion Fridays.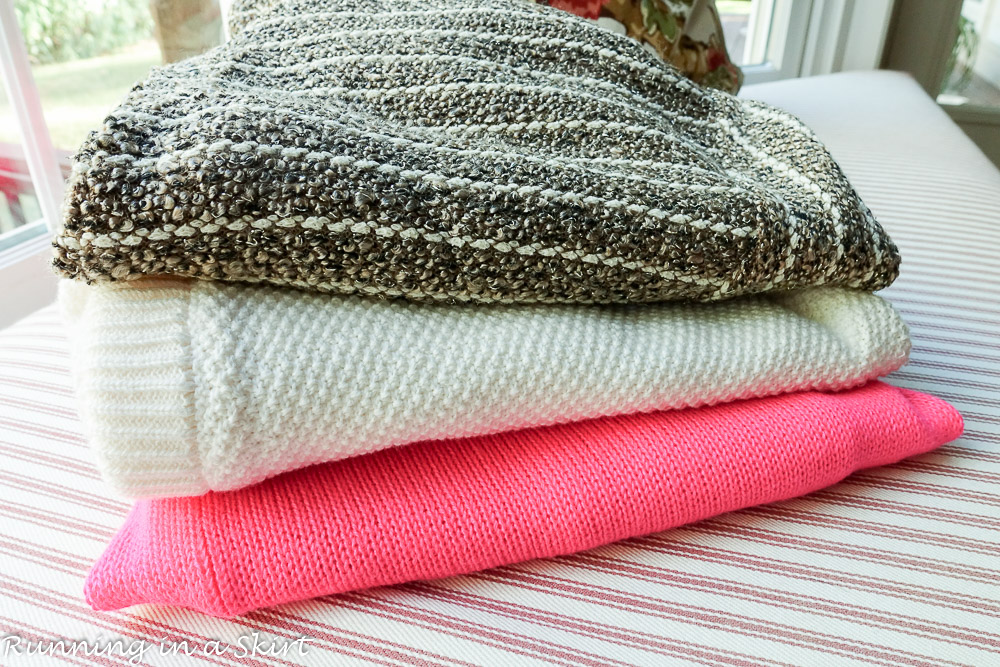 Eating…
Vegetarian Crock Pot Taco Soup! I made a big batch for dinner last week and the Hubs and I ate this several times last week. It's one of my favorite easy winter meals.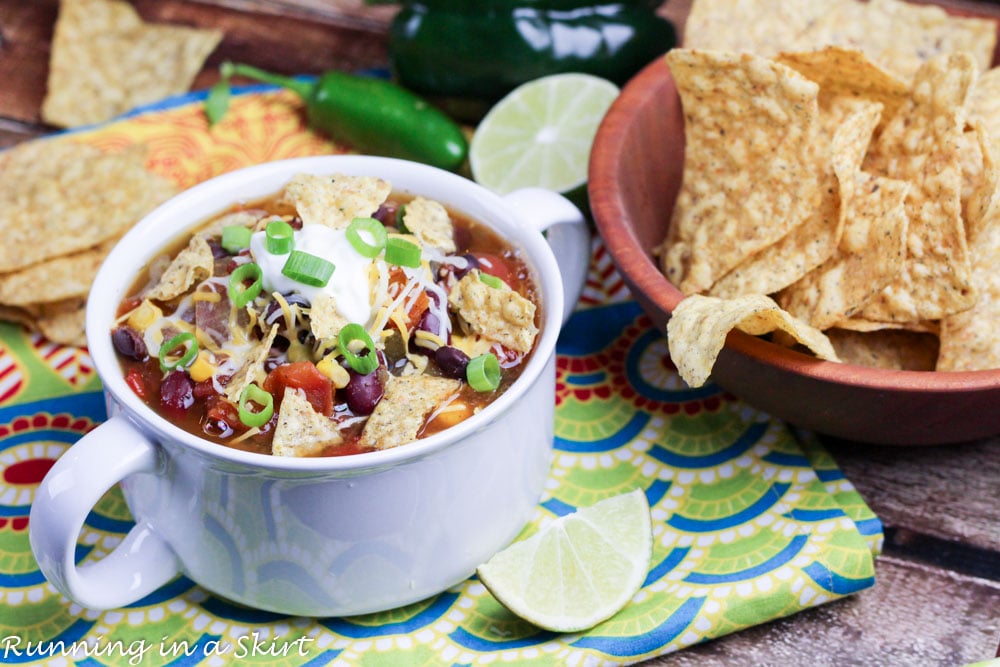 If you are looking for fast, plant based meals for this year... add this to your menu!
Drinking…
All the smoothies. Green Blender sent me a box of smoothies for the week in between Christmas and New Years. I thought it would be great to get that week as a guarantee that I'd get some good stuff in my system even with all the sweets in the house. The box was Christmas themed with fun smoothies like these! Look at all that color.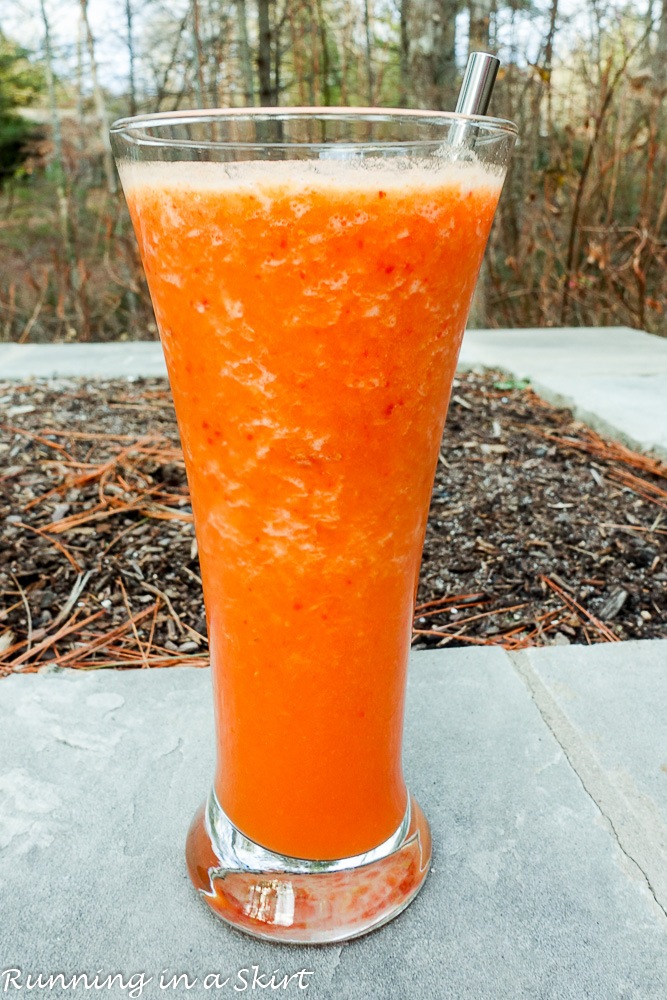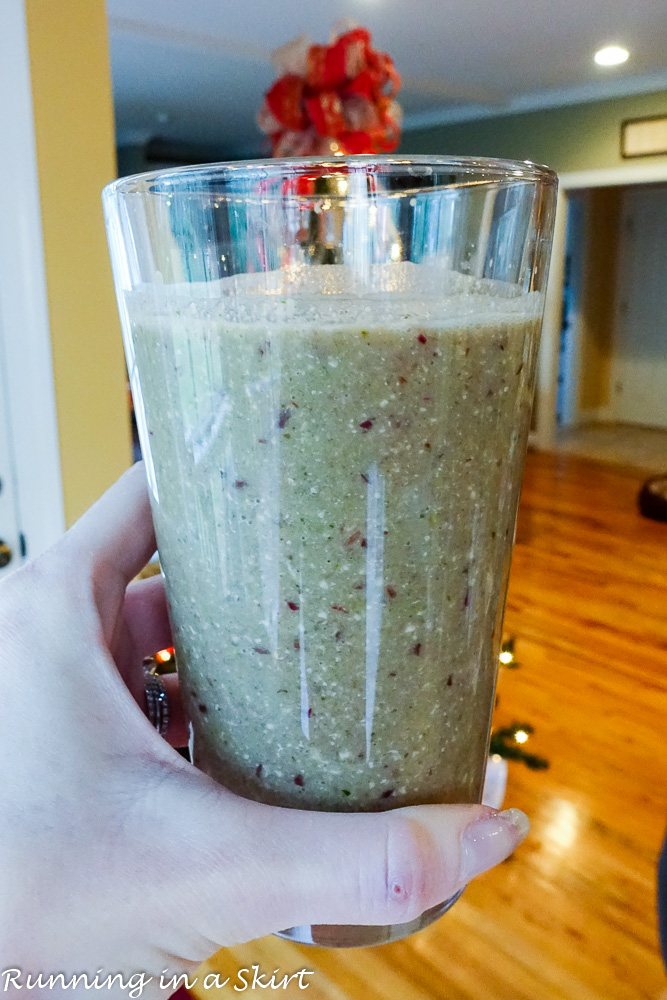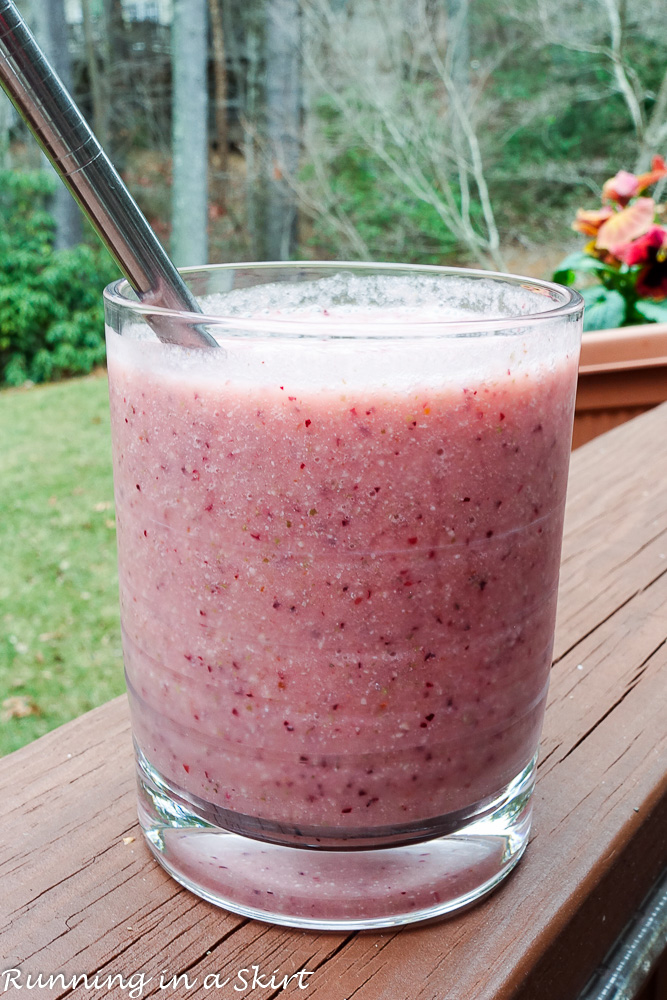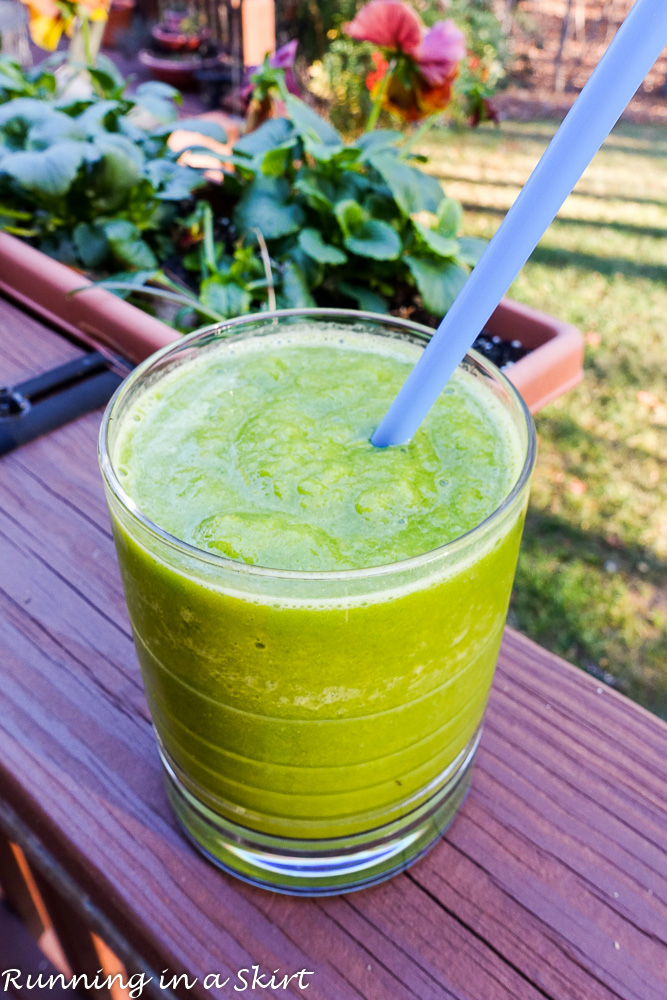 I really enjoyed it so much. If you are looking for a healthy way to start 2017 I highly suggest getting a box! Their smoothies are so unique and inspiring.
Indulging…
On the total flip side of health I have been LOVING my pint of Peppermint Stick Ice Cream. My Grandparents always had peppermint ice cream in their house when we went to visit them at Christmas. It feels so nostalgic to enjoy a mug in the evening.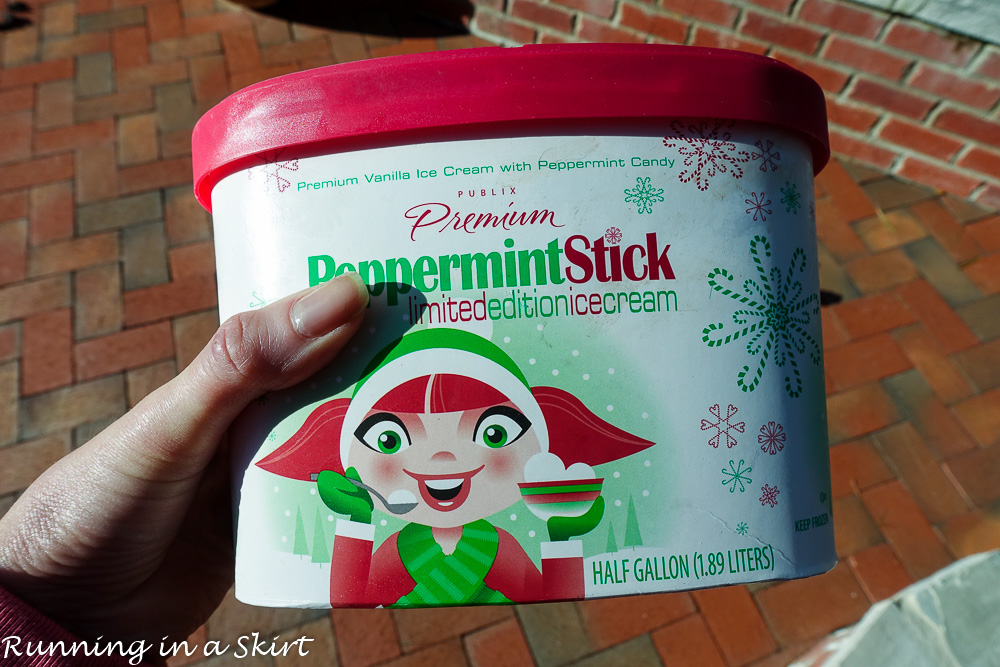 I don't buy a lot of ice cream because it's one of those things I have a hard time not eating if it's in the house, but I enjoyed every bite of this and it was totally worth it! It's probably a good thing it's gone though. haha!
Praying…
I hate to be negative but as a whole 2016 felt like a very hard year for me. I had some good times, but it was also filled with a lot of struggle and loss.
I've been praying for a fresh start and better attitude for 2017! And on that note, here's to all of us having a wonderful 2017!
Thank you so much for reading today and for your kind comments.
I'm linking up with Marvelous Monday!
Your turn!
Answer one of the Currently… prompts above