Happy Monday!
How was your weekend? Mine was a nice combination of relaxing, enjoying fall mountains and embracing all things puppy!
Friday night started off with date night! Woop!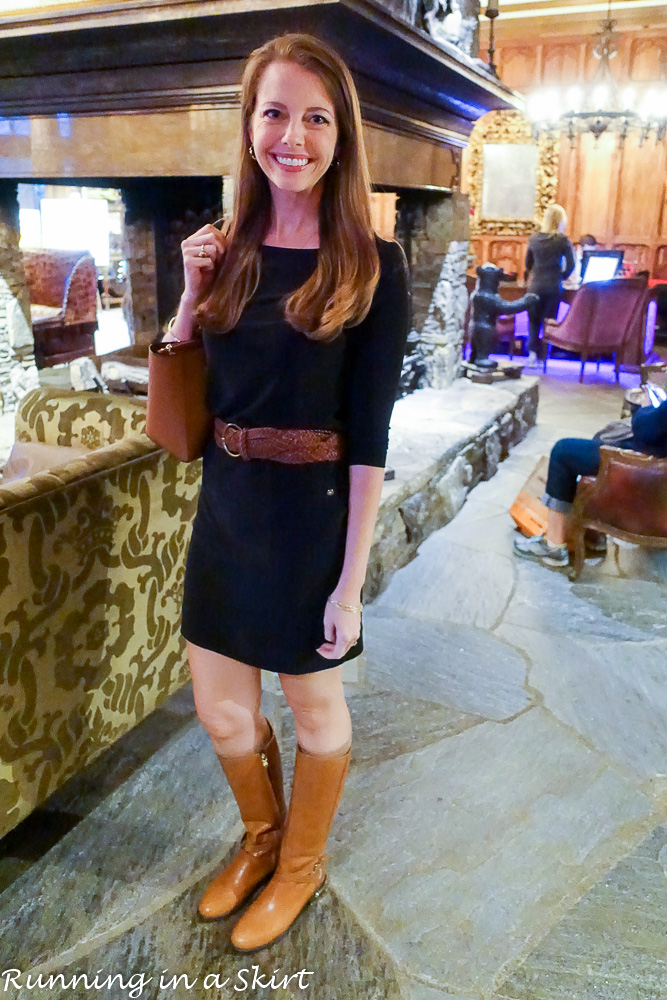 The Hubs and I went to the Red Stag Grill, which is in Biltmore Village in Asheville's Grand Bohemian Hotel. I had been in the hotel for different events and even stayed there, but had not actually eaten a regular dinner at their restaurant. So it felt like we were going somewhere new, which is always fun.
Don't they have the cutest fall decor?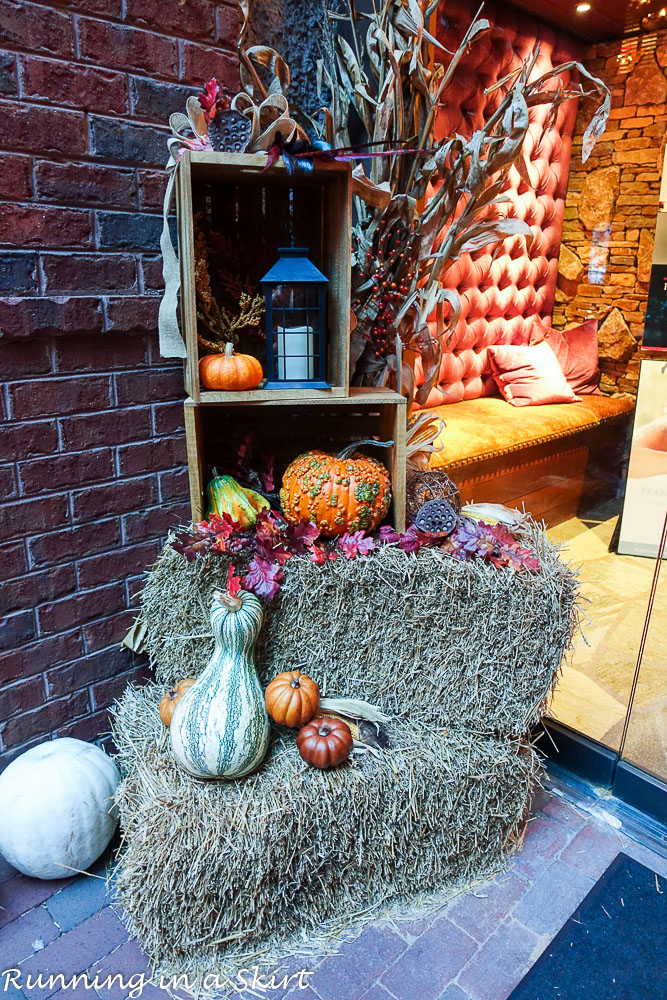 I had a Moscow Mule, which is my current favorite drink.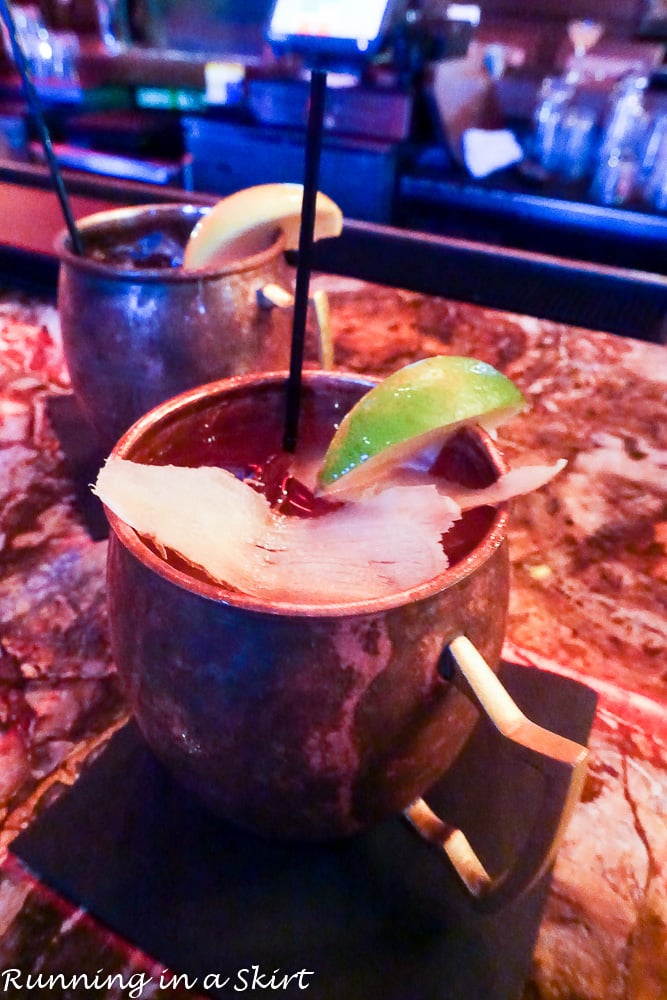 For dinner I ordered the scallops and they were super tasty.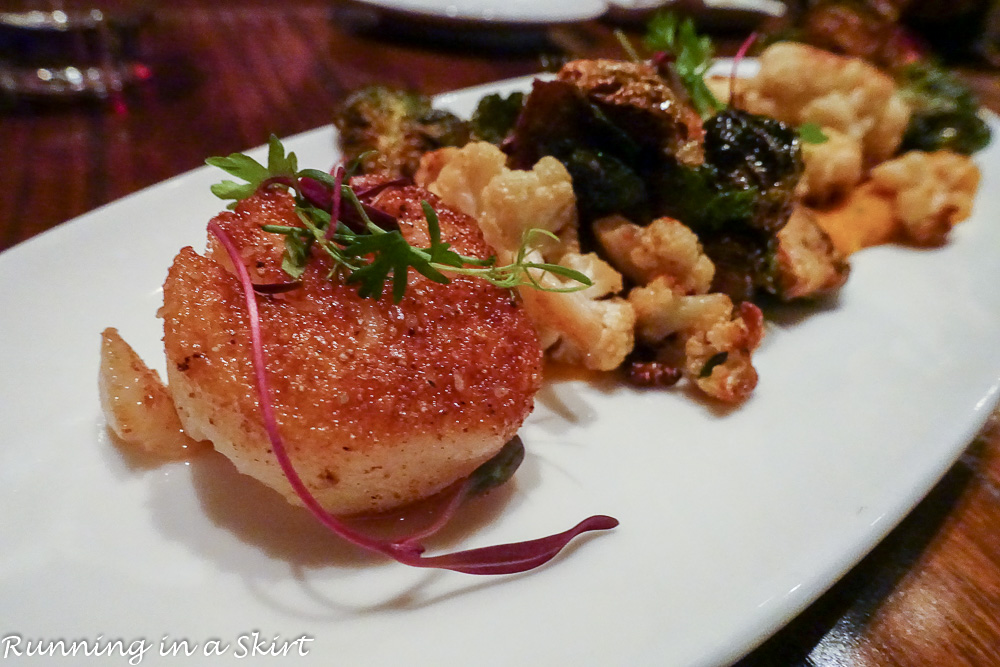 Dessert was a Campfire Pot de Creme! It tasted a little more like a mousse, but was still really good. It was SO dark in the restaurant, so these were the best photos I could get.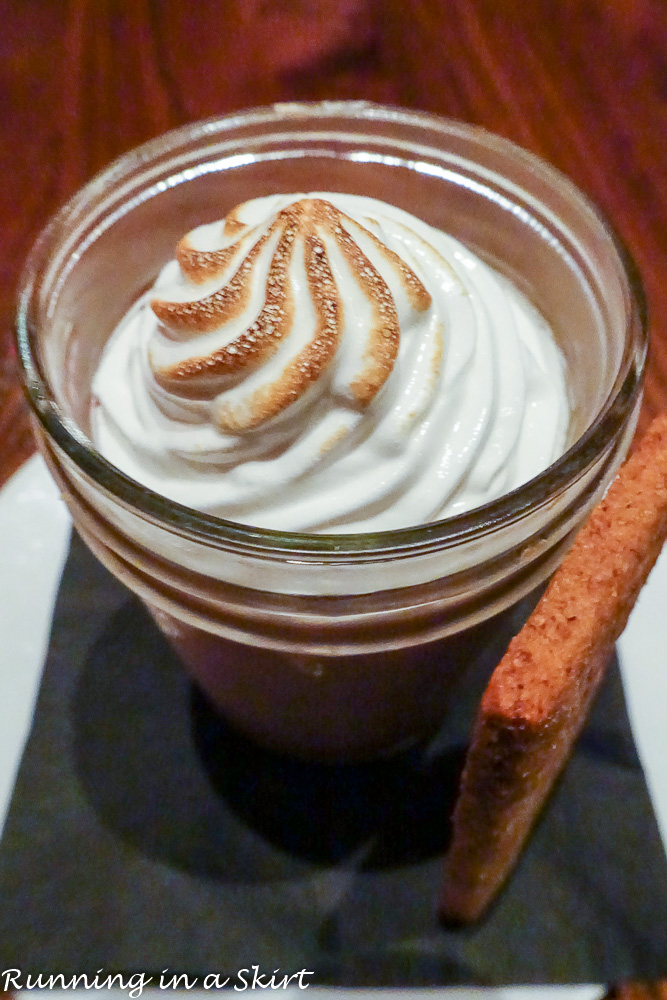 We had such a nice Friday night! We are so blessed to have our date nights.
Saturday started off early with some pumpkin coffee and puppy preschool.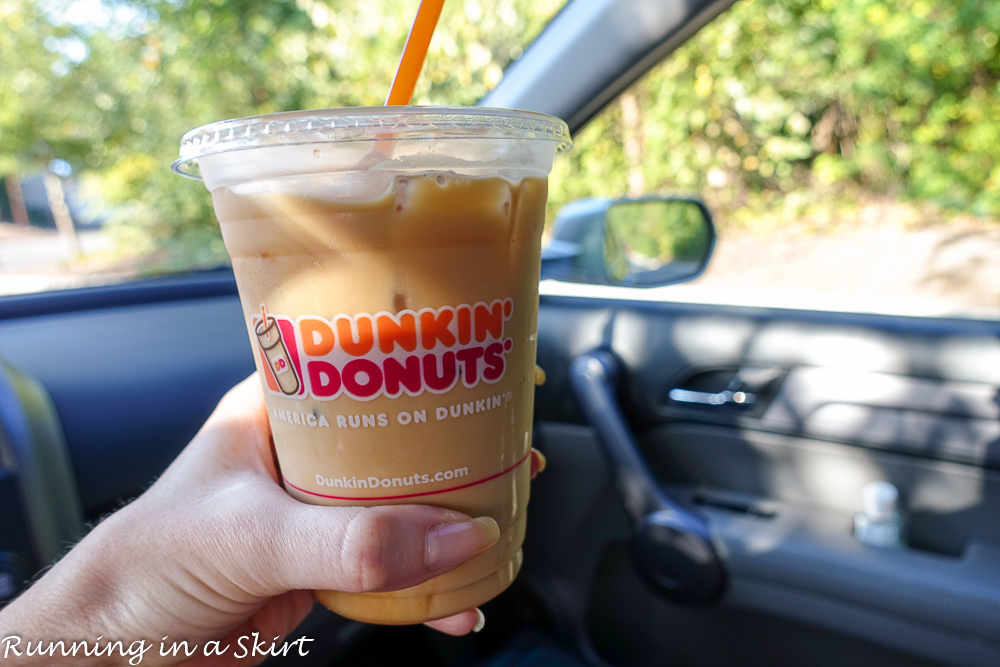 You guys... Makena Rose is a little social butterfly. She was more interested in playing with the other dogs than doing anything else, including treats or me!
We've got our hands full.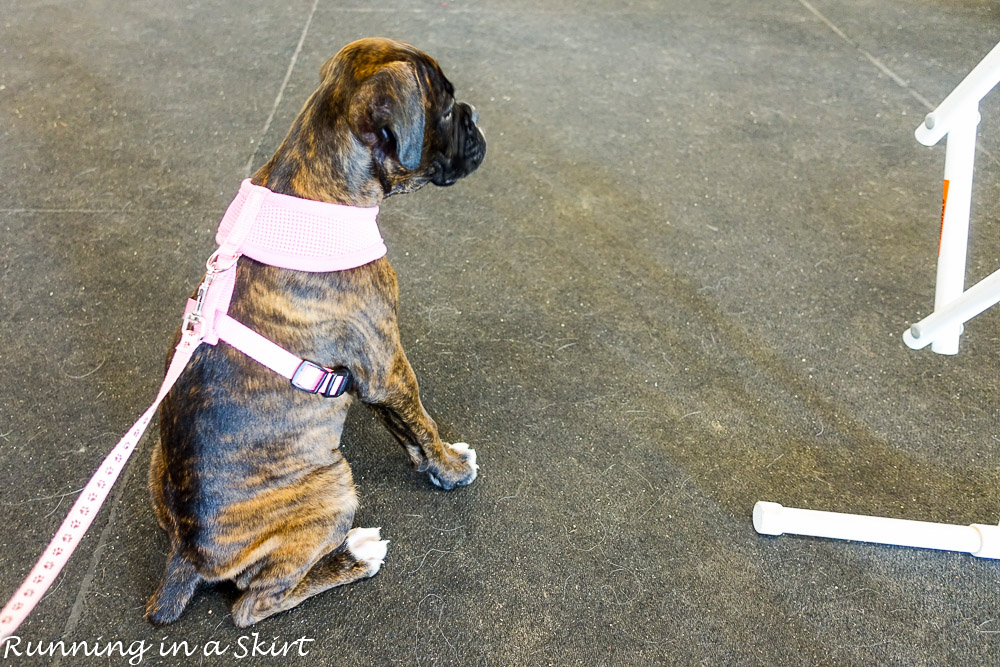 I'm supposed to have her sit on this mat during class, but it took me the entire hour to make that happen! haha!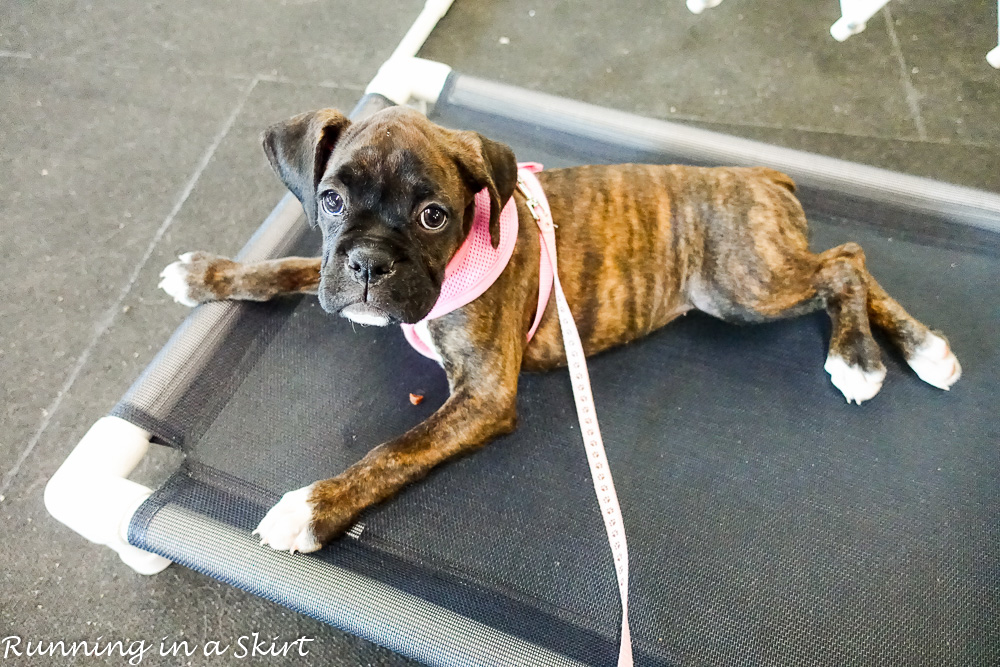 Good thing she's cute!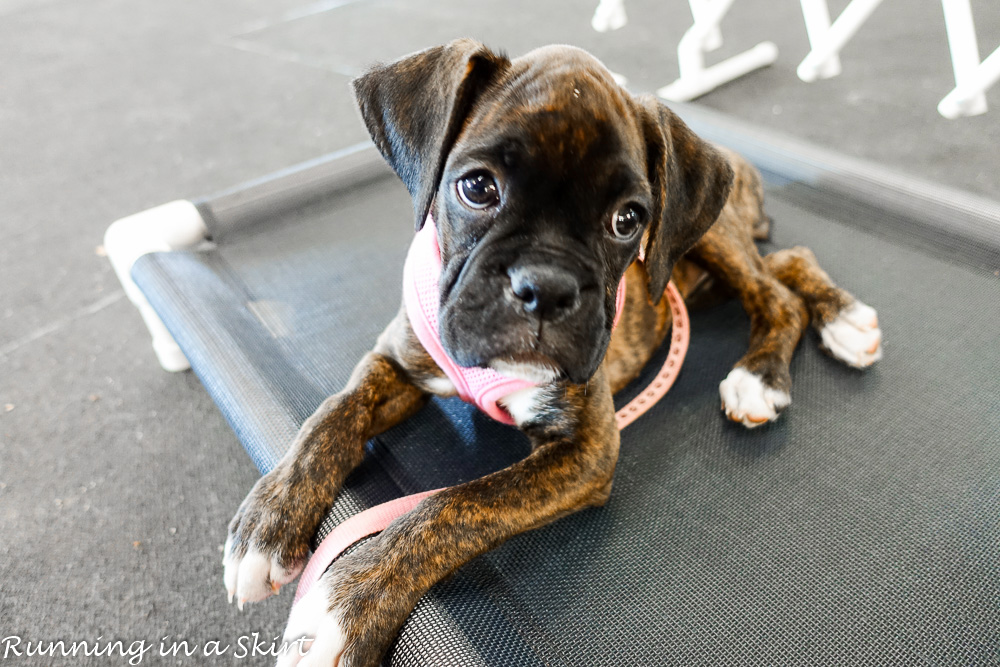 We came home and she slept and slept!!! Puppy preschool is exhausting.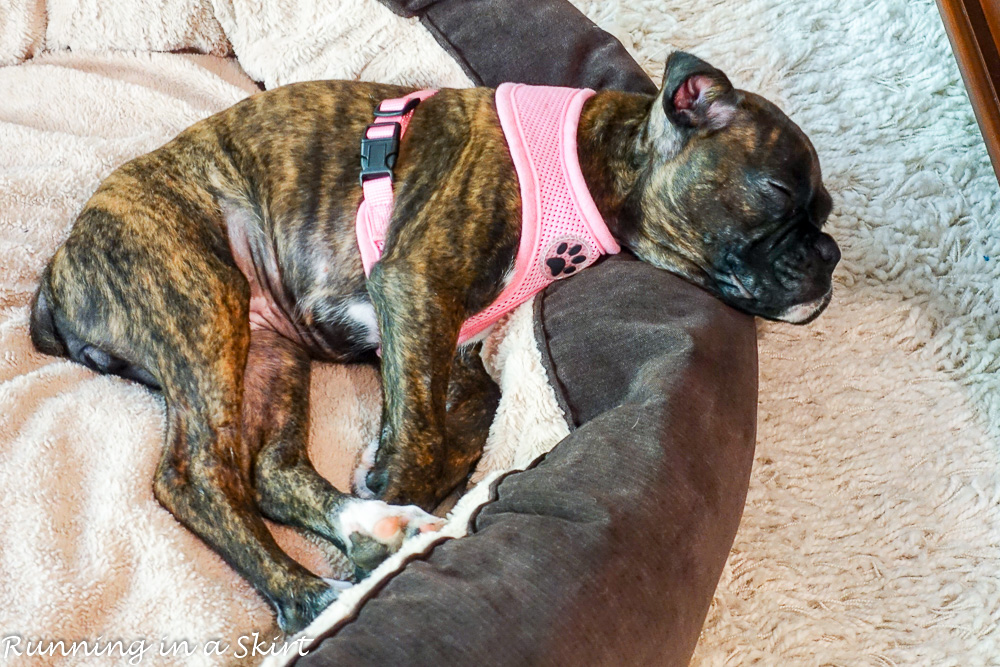 While Makena was sleeping, I went into town and got a few things from the store including a Halloween costume for the little princess! I'm kind of stoked about it.
The Hubs has a big tax deadline on Monday, so he worked most of the day but came home in time for a walk.
I just can't handle the cuteness!!!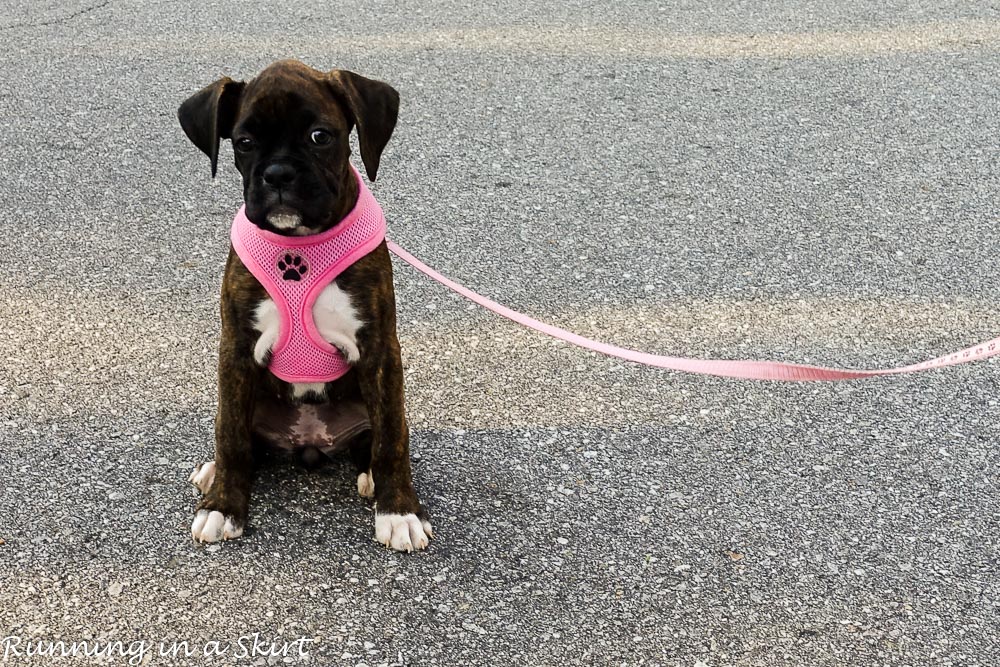 She's still learning the whole process of walking on a leash...
It's remarkable how much you take for granted with an older dog that you have to teach a puppy.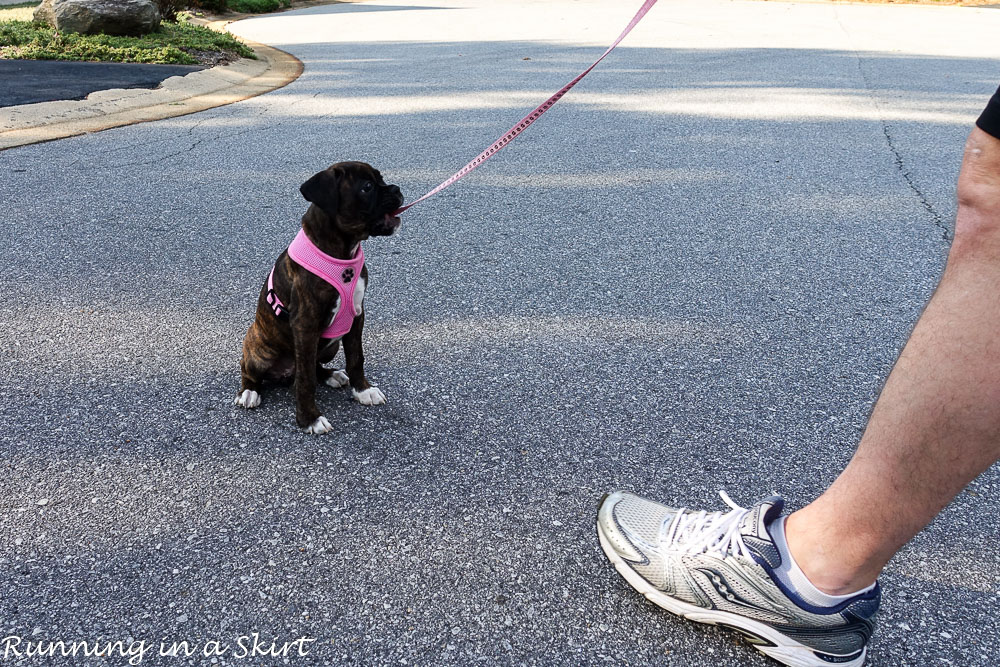 We ended up running into some neighbors with kids, so we let her run and play for awhile. She wore herself out, so this happened...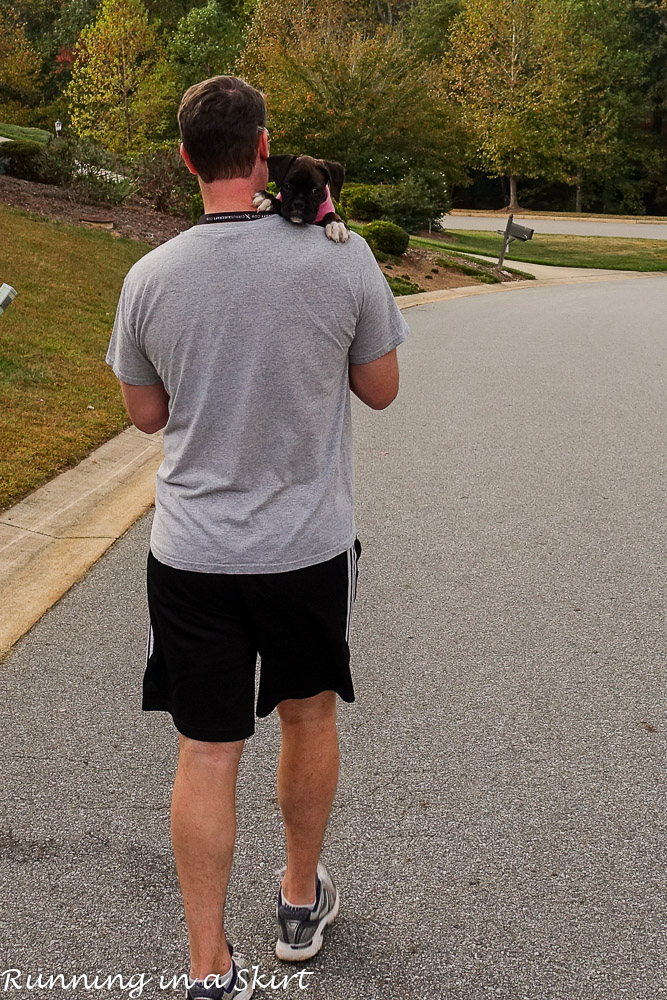 We can only hope she doesn't expect to be carried around the block when she's 50+ pounds. 🙂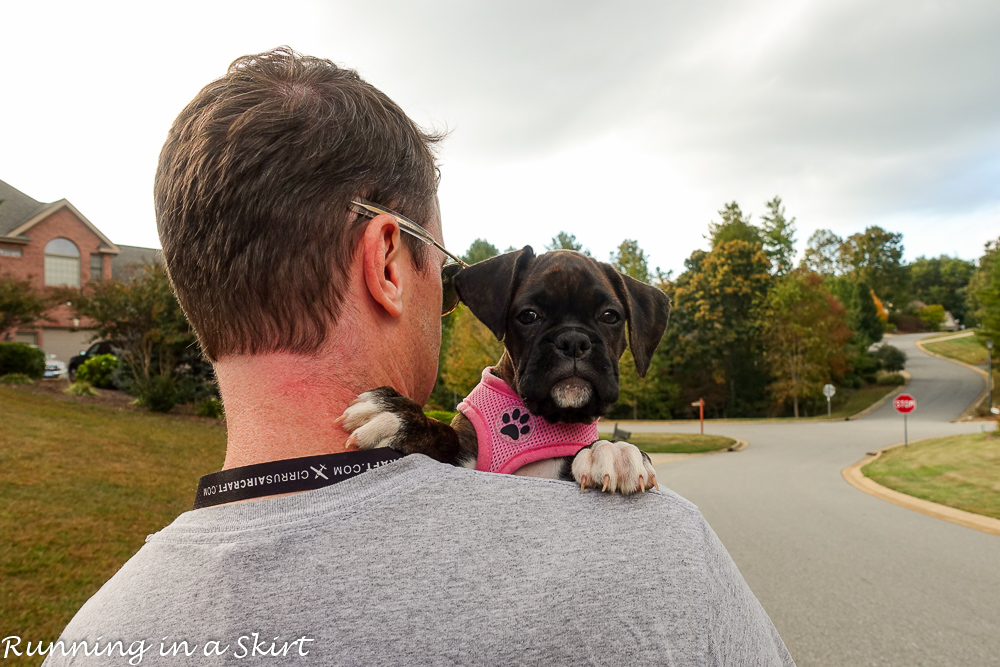 And of course all good adventures end with a nap.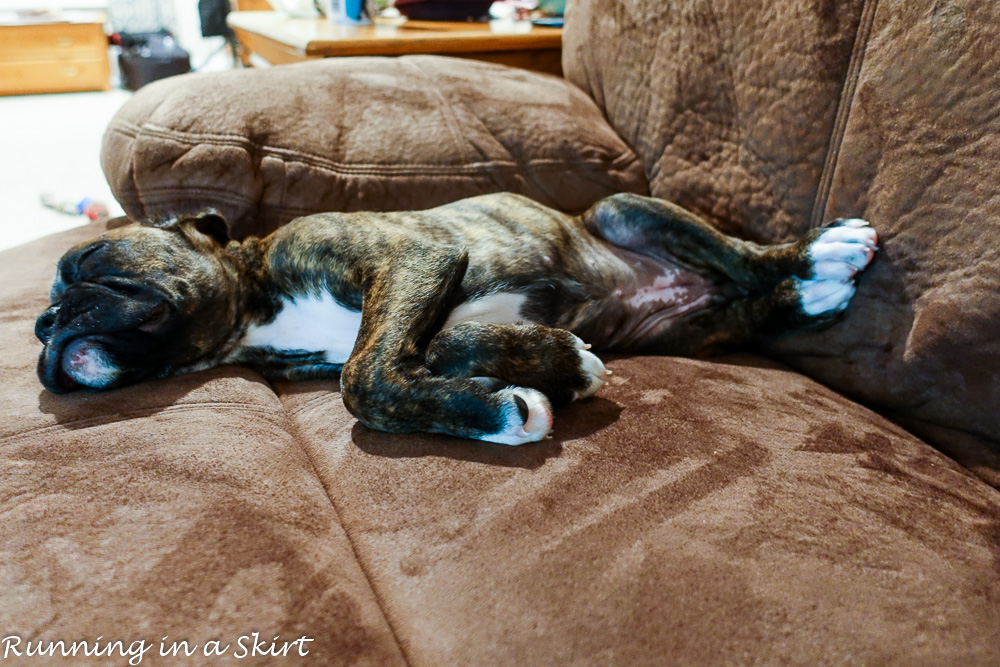 The day ended watching football and catching up on the DVR.
Sunday morning started off a bit slower with pumpkin pancakes courtesy of the hubs.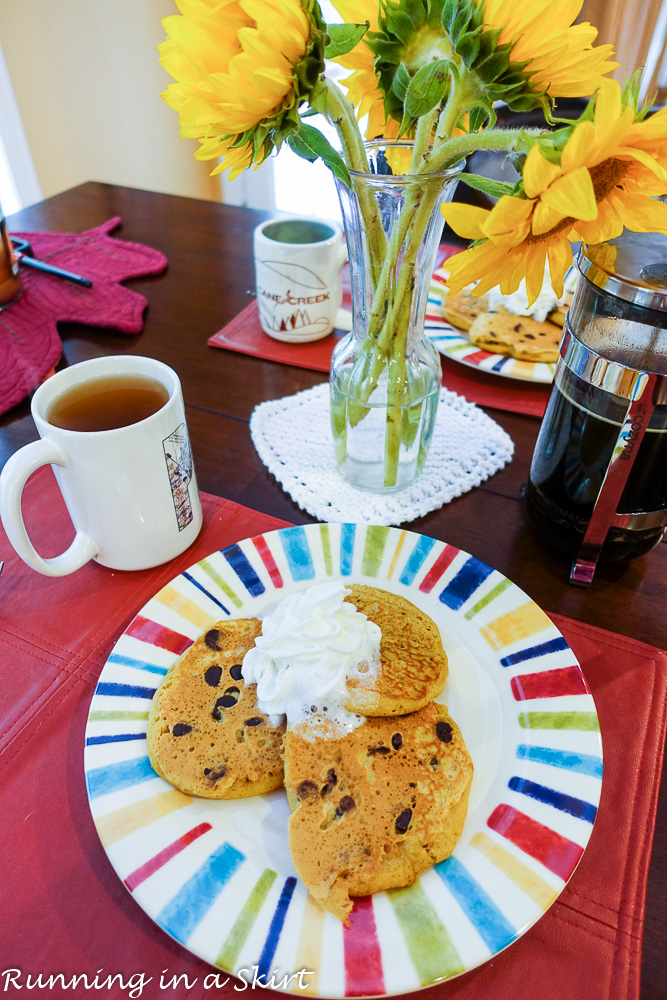 After breakfast I worked on blog comments and eventually made my way to the park to run. The trees are gorgeous right now in Asheville. I'm hoping to drive up the parkway this week to see more.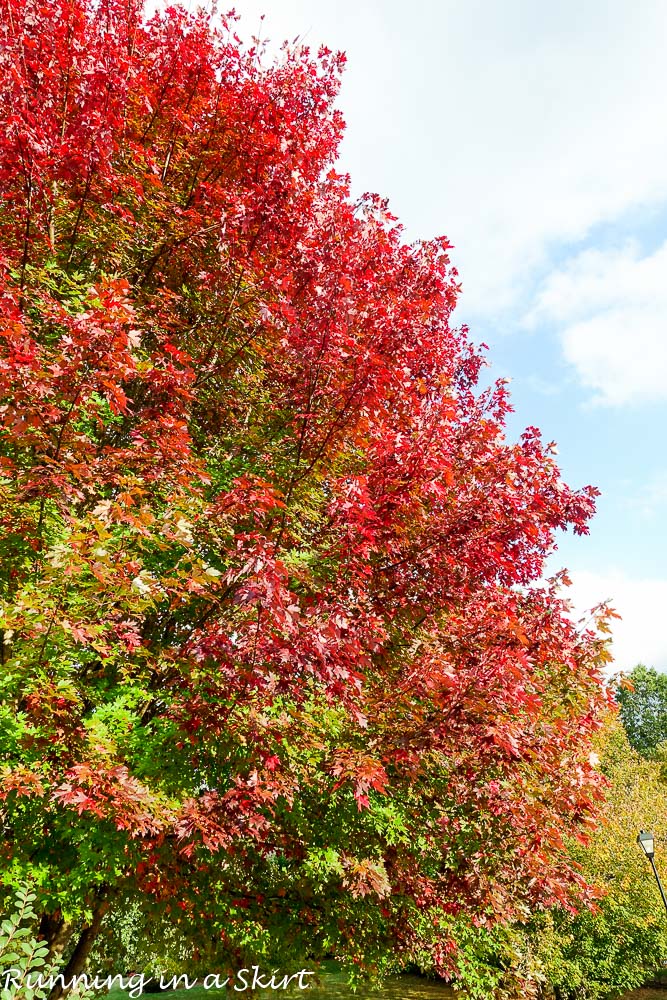 Late in the afternoon the Hubs got a brief break from work. We decided to pop down to Hendersonville for Oktoberfest at a local winery, Saint Paul Vineyards.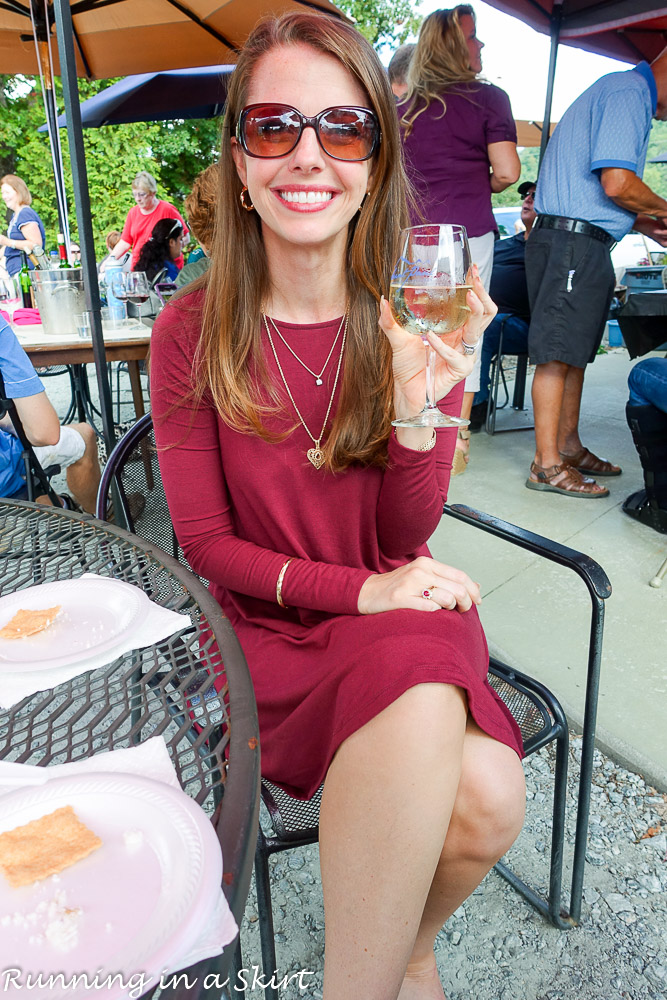 It was such a pretty afternoon and I was so happy to be outside.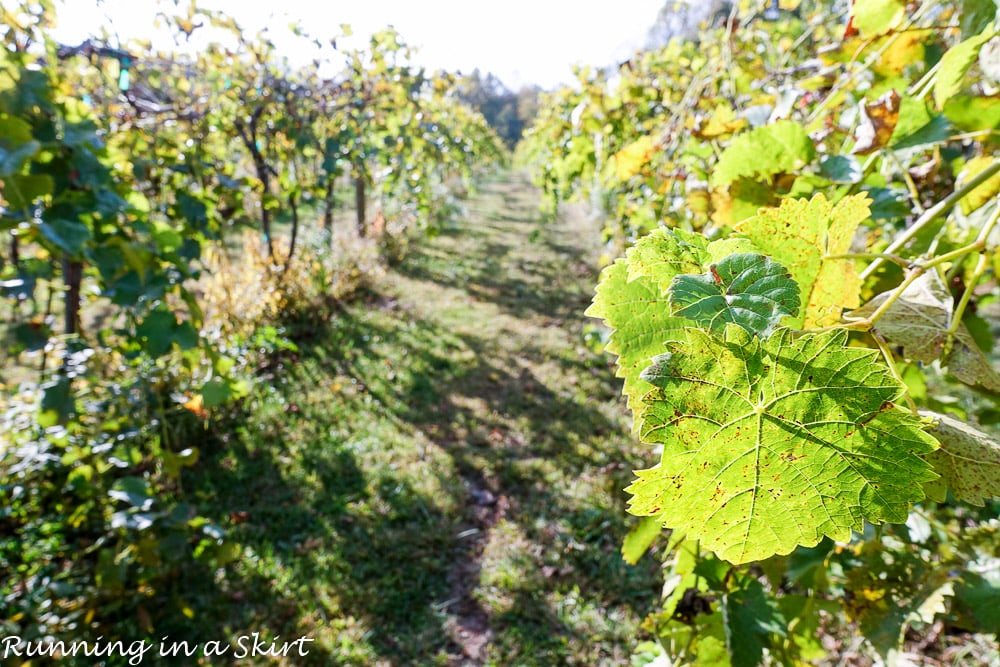 There was a German themed polka band, which was pretty fun. It totally fit the theme and was perfectly festive.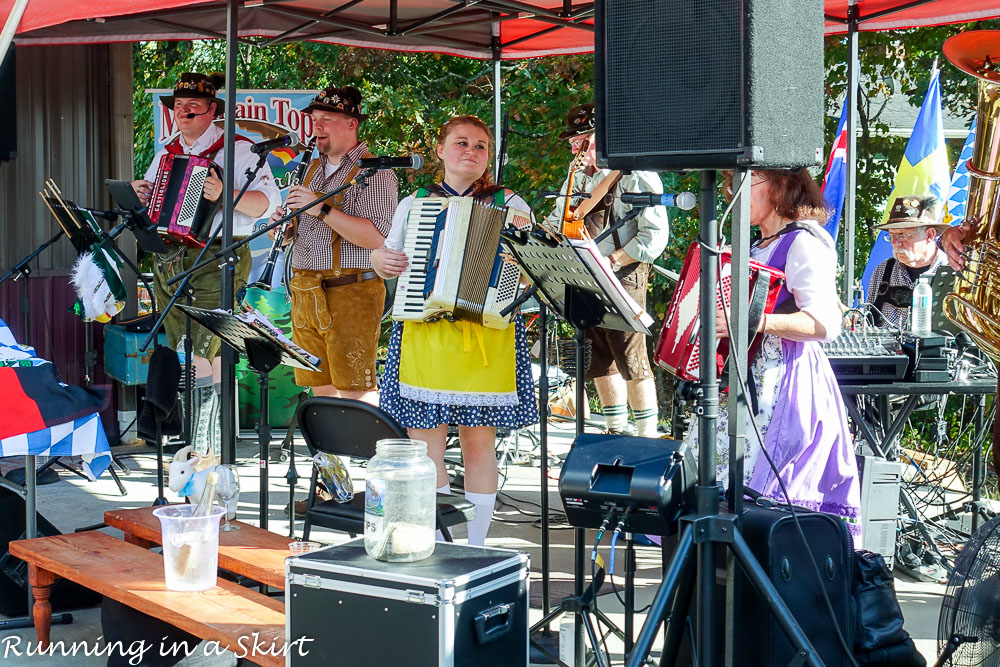 The highlight was THIS goat cheese though. Cran-nut Zest... and it was amazing.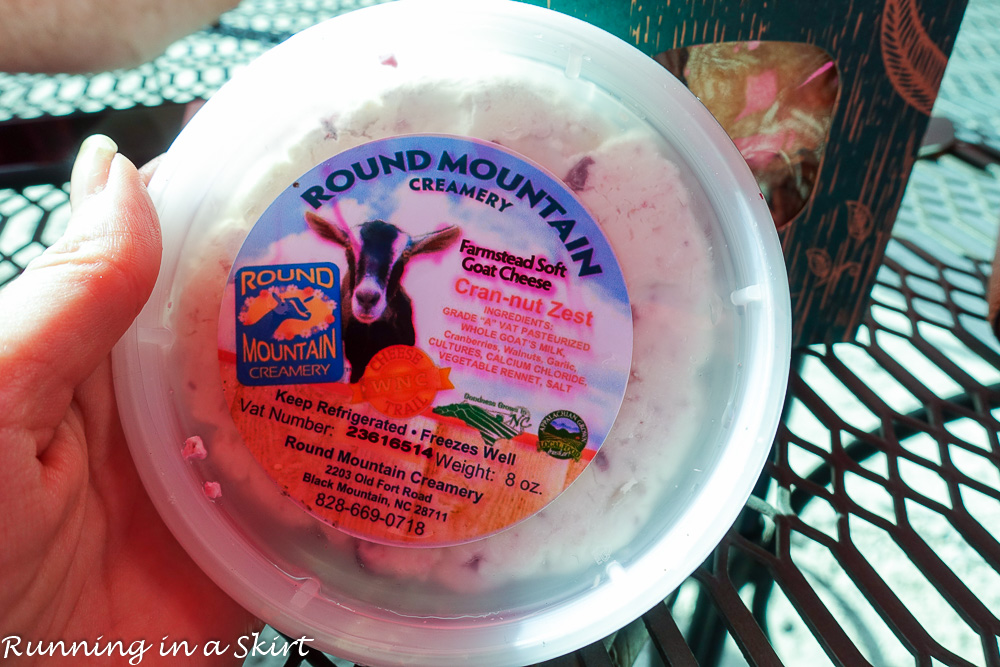 On the way home we stopped at a local apple orchard to pick up some goodies.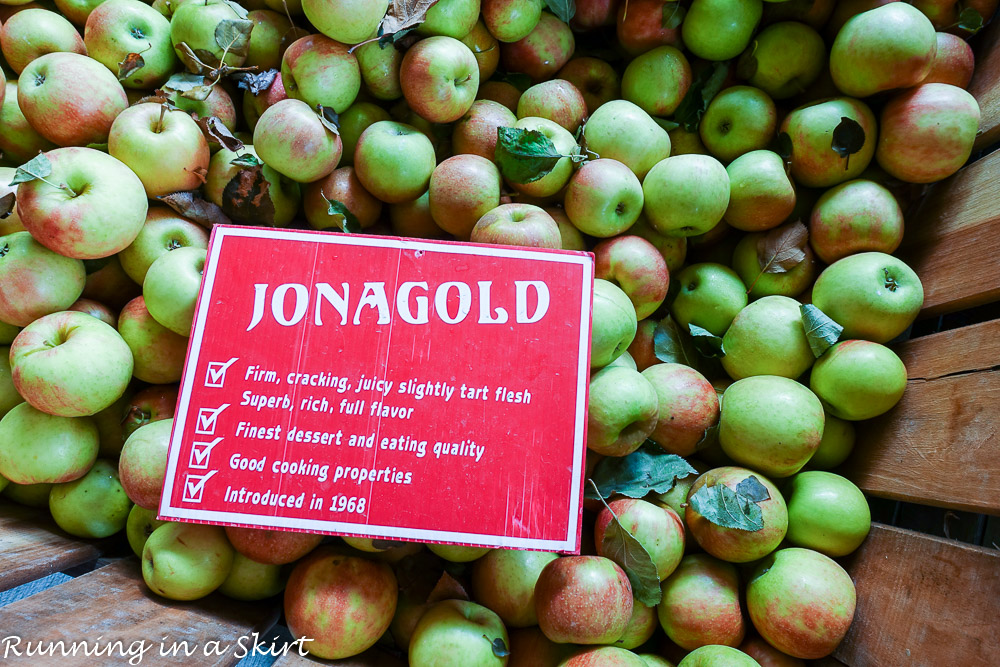 So gorgeous!!!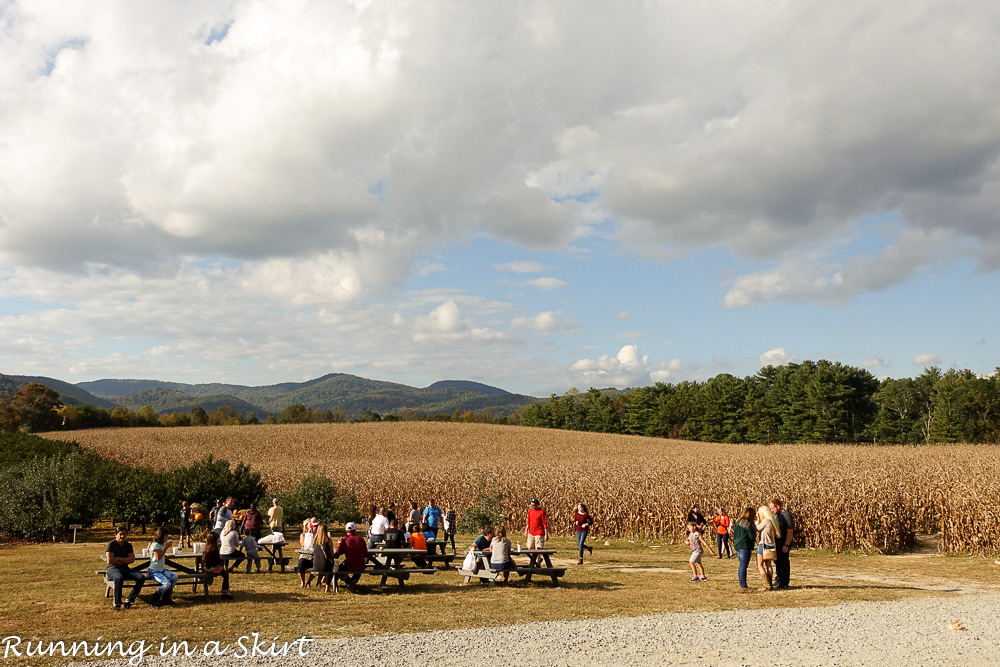 There's nothing like mountain fresh apples!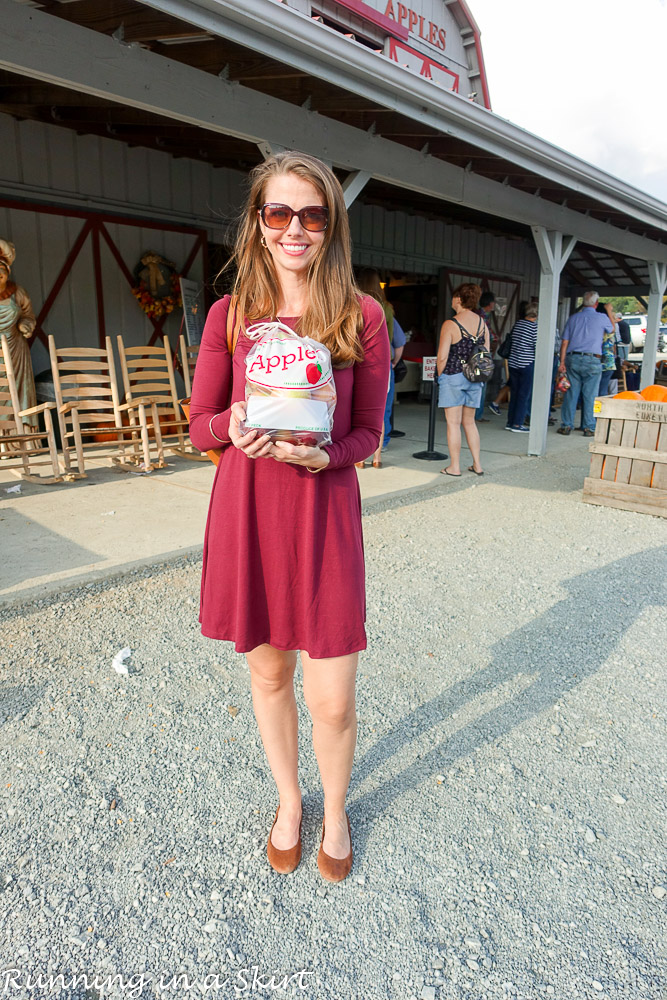 As I finished typing this I realized I didn't get any photos of Rhett this weekend! He says hi too and got lots of love this weekend as well. 🙂 Even with the puppy, he will always be my main man.
What a great weekend. I hope y'alls weekend was just as nice.
Thanks for stopping by today! Come back tomorrow for my Pumpkin Pie Smoothie.
I'm linking up with Marvelous Monday.
Your turn!
How was your weekend?