I've told you before about how my hubby is on a state board that has several out of town meetings a year at different fun locations. Remember the Pinehurst trip? Last week one of those meetings was held in Asheville. Out of town for everyone else on the board, but close to home for us. We could have just stayed at home, but when we found out it was being held at the Grand Bohemian, we jumped at the chance to see the hotel as a guest. AND, I am such a sucker for a fancy hotel. I love them.
Here is a little sneak peak at the rooms.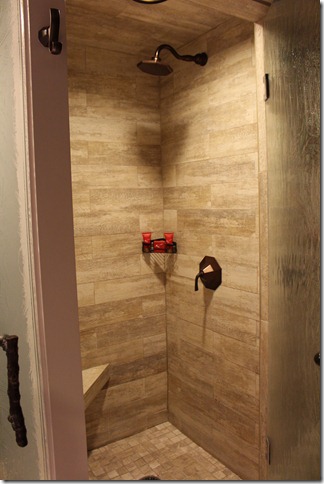 The rooms are a good size and filled with luxe details and high end fixtures. There is a giant soaker tub and a tiled standup shower.
The bed was so comfortable. Best nap ever.
The big event for the conference is always the dinner. We were looking forward to it since the Red Stag Grill prepares the food for events too.
Before we went to dinner, I wanted a "nice" picture of us dressed up. My hubby thought that somehow an automatic picture on a timer in the room would work.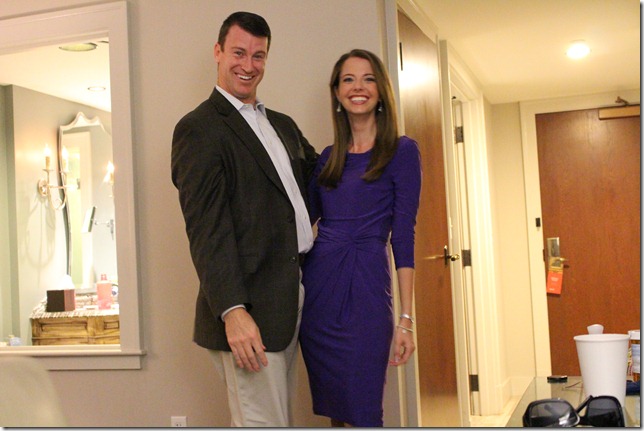 FAIL. We were cracking up because it took 10 minutes to figure out that setting and then it only worked when we gave up trying. AND, notice all the junk in the background. It was too funny not to include though.
For dinner I had an amazing shrimp-stuffed trout and the hubs had a filet. It was so good! I didn't want to make a scene and start taking pictures of my food, so sorry no pictures.
After dinner we walked around and took some better pictures.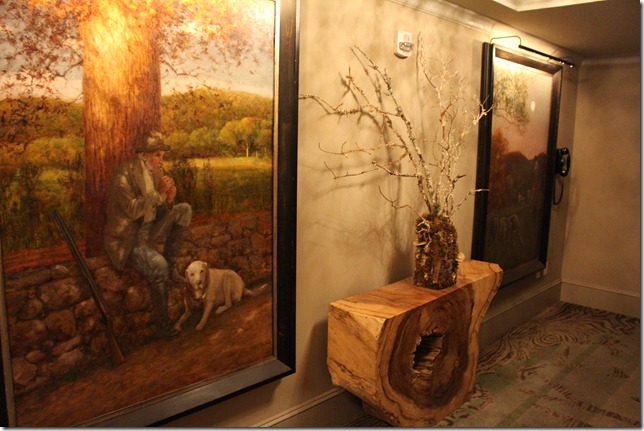 The hotel had lots of beautiful and unique art pieces. I loved this table that shows the wood's natural beauty.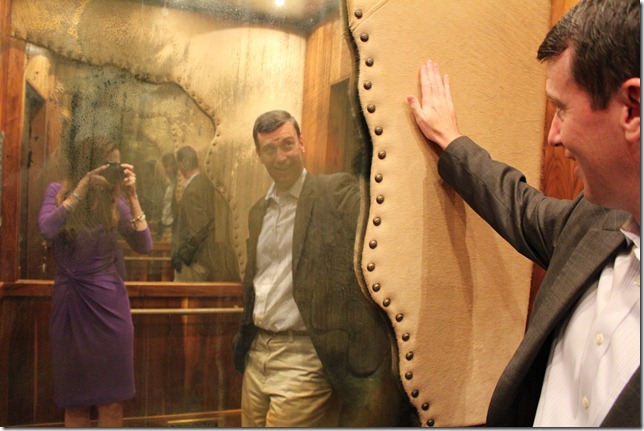 The elevator had some sort of faux (I hope…) hide. We were making Anchorman jokes at this point.. "My home smells of rich mahogany…"
The sweet lady at the reception desk took a more presentable picture. We look so serious here.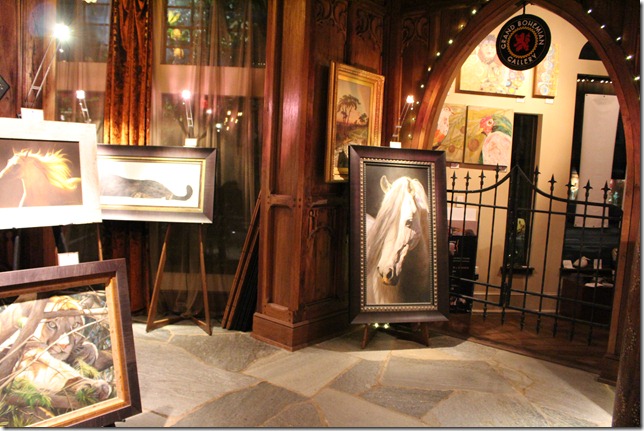 The hotel has a rustic, yet upscale lodge feeling.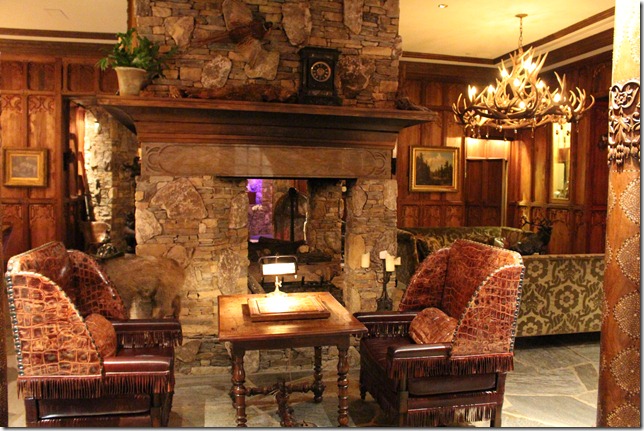 I could do without this though! These heads are everywhere! Yuck.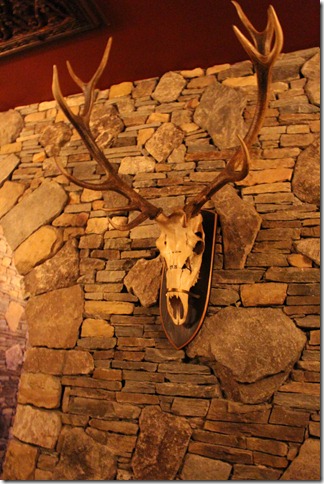 In the morning my hubby had more meetings to go to, so I left around checkout time to go for a run and stop by the farmers market.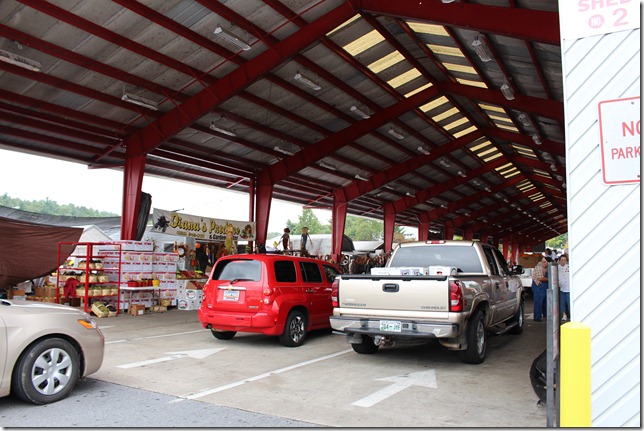 So pretty. Fall was in full swing and it really got me in the spirit of the season.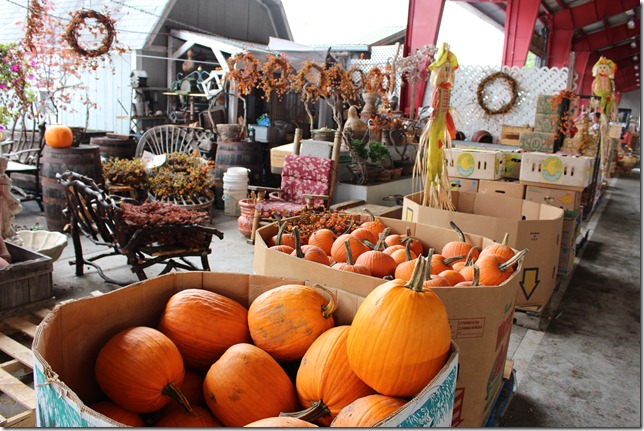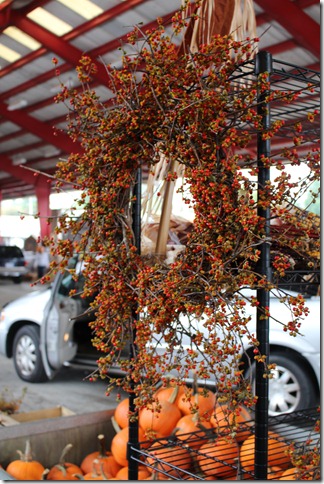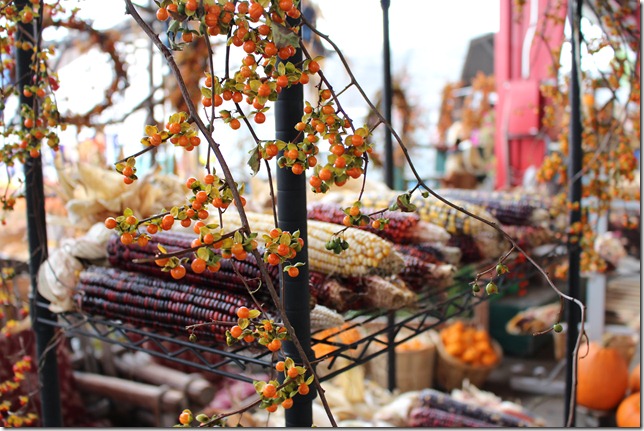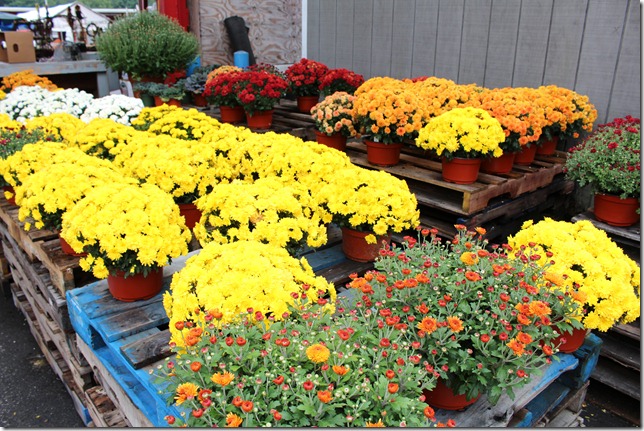 And apples are the star of the show and I bought a half peck to bring home. They are so crisp and delicious and I'm positive they are going to spoil all other apples for me.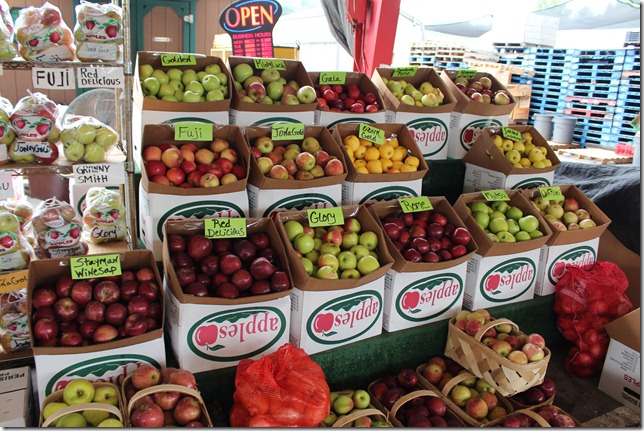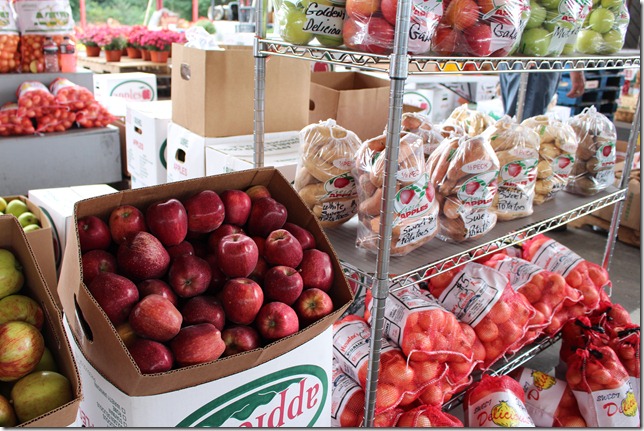 Muscadine grapes. So sweet. They smelled like a country road. ah…..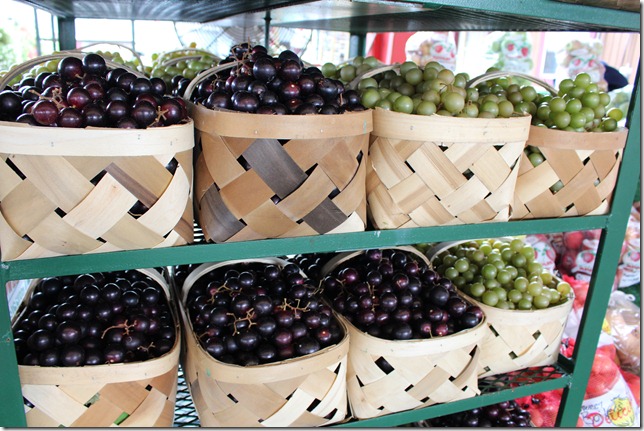 It's such a fun time at the farmers market because the last of summer vegetables are still there. I saw everything from summer squash to cucumbers still for sale. I bought some Cherokee Purple heirloom tomato's and a cucumber.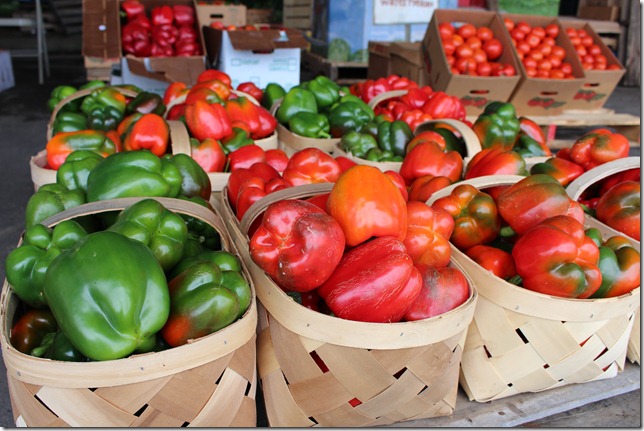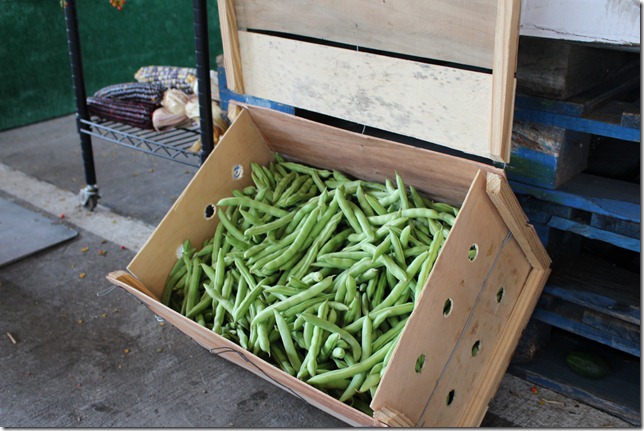 I spent the rest of the day planting mums and pansies for the season and enjoying a beautiful day at home.
Sometimes the best vacation is a little staycation.
QUESTIONS:
HAVE YOU EVER HAD A STAYCATION?
WHAT'S YOUR FAVORITE FAMERS MARKET FIND?
HOW WAS YOUR WEEKEND?