Hi everyone!
Today is the last day to enter my Rubbermaid giveaway!
What a memorable weekend in Asheville! Friday morning we woke up to a few inches of snow that grew into an unexpected foot by mid-morning Saturday. I spent Friday morning at WLOS taping my segment for the Carolina Spotlight (it's airing December 19th if you are local!) and by the time I left the roads were a nightmare. I was driving and praying I got home safely at the same time.
Luckily I did and the first thing I wanted to do was let Makena out to play. Last year she had so much fun in her first snow that I was anxiously awaiting seeing her out in again. She was super timid at first and clearly did not remember snow, but once I walked her out in it she went crazy hoping around like a deer!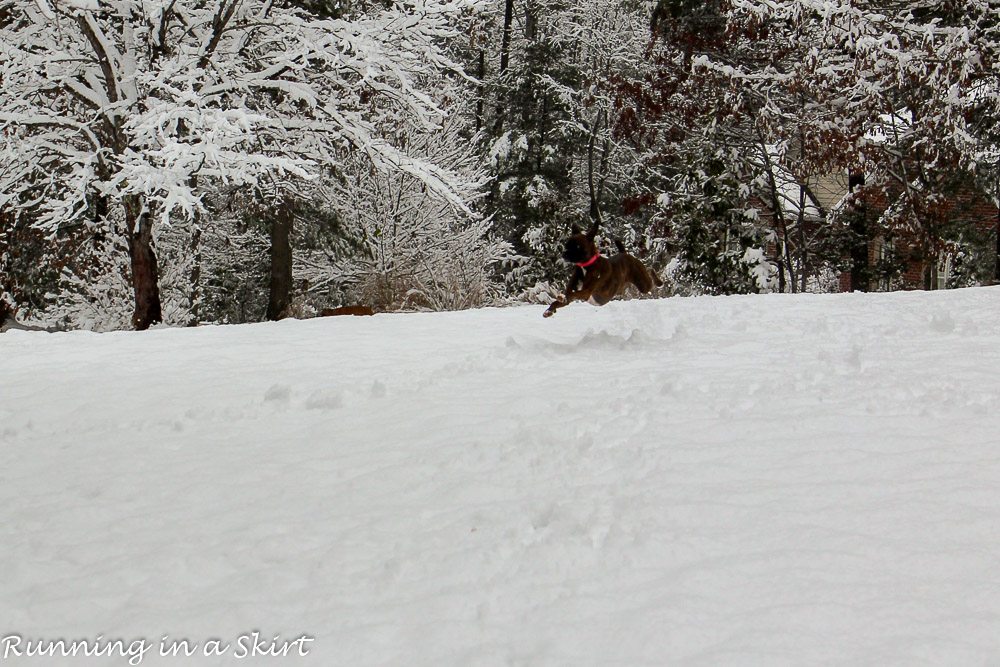 By then most of our street was home as well so we let all the dogs play. They had a blast.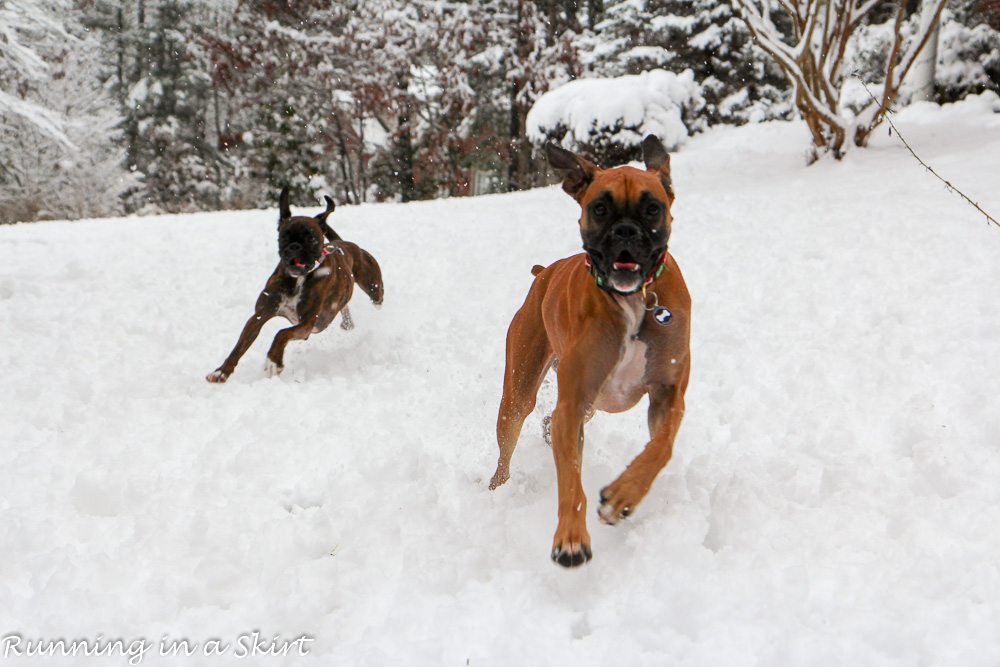 Makena even did well with some of the little kids.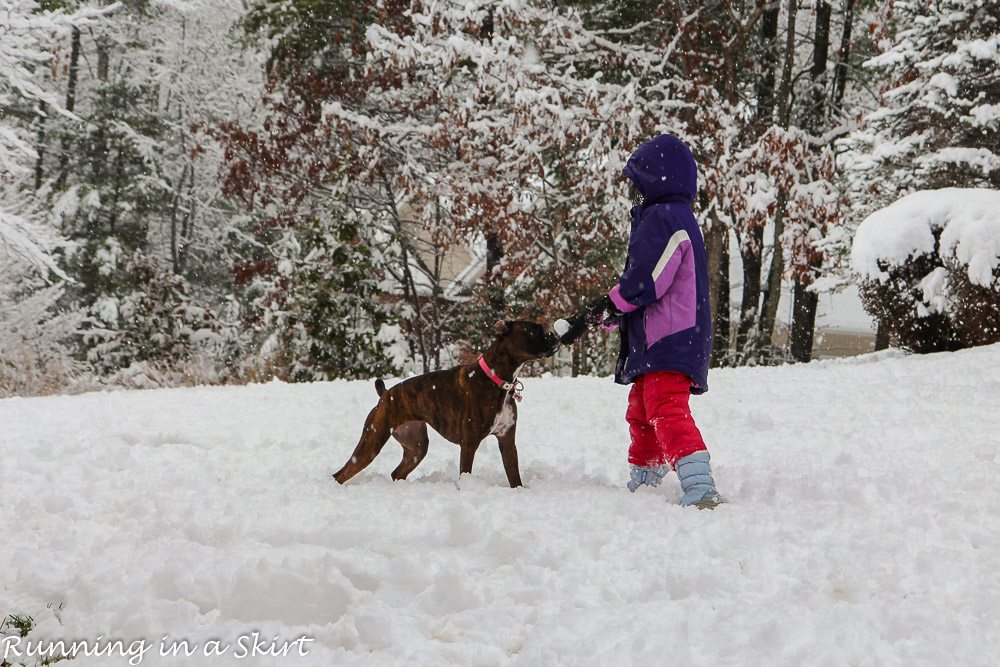 I think she would have kept playing all night if we let her but eventually I worried about her being cold, so I took her in.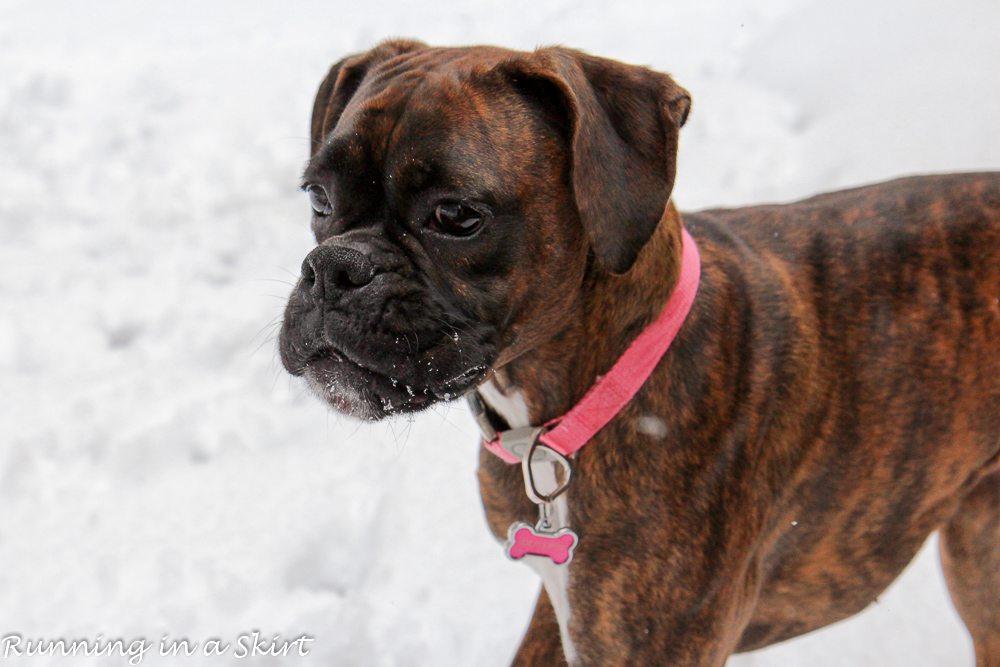 Since we hadn't planned ahead to get so much snow and the road were so bad the Hubs and I had to cancel our dinner plans in favor of staying home. We cracked open a bottle of wine...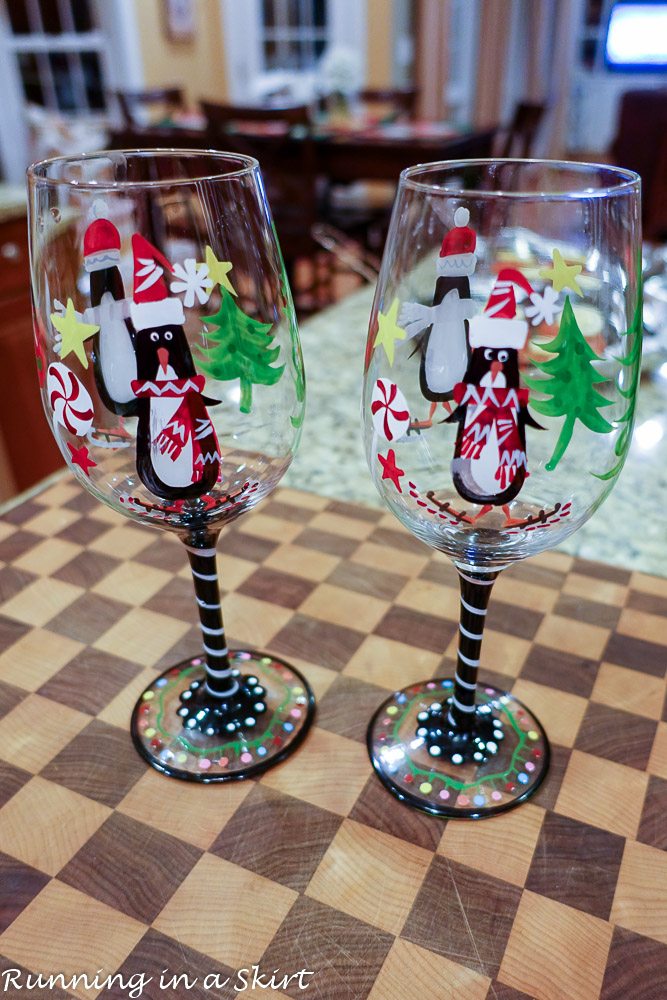 ... and made a pretty epic cheese plate. I'm so glad we just happened to have this stuff in the fridge from my recent ALDI project. BTW ALDI cheese is incredible and is at crazy good prices. <--- not sponsored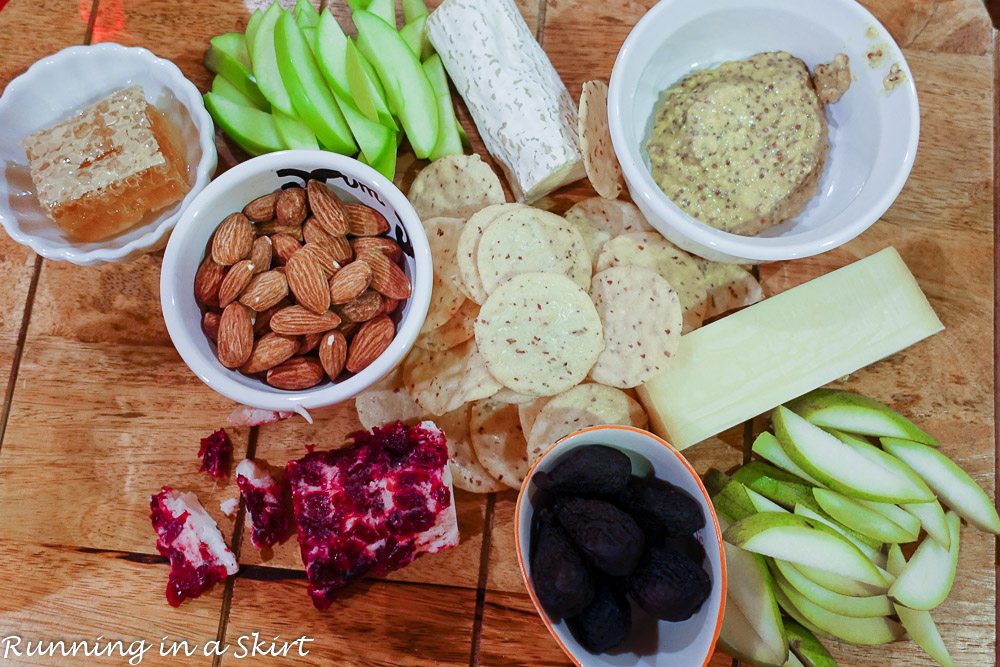 Saturday morning we woke up to even more snow and it was still coming down!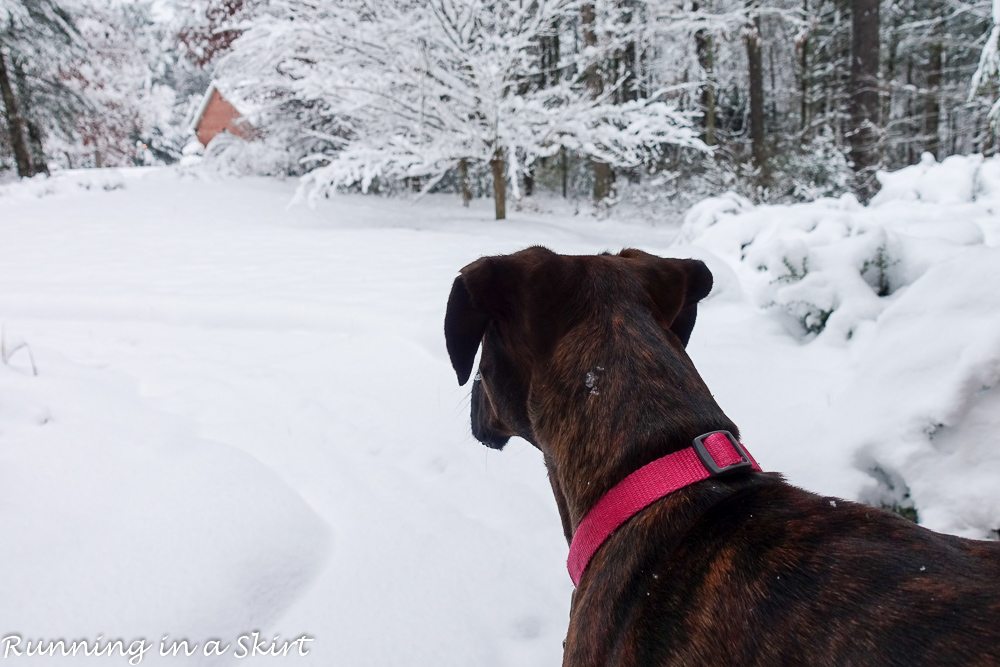 Since at this point the snow was nearing a foot, I figured we'd be snowed in the for the rest of the day (no one EVER plows our neighborhood) so I played Top Chef with what was left in the fridge to plan our meals for the rest of the day. For breakfast I made a veggie stuffed burrito with eggs, cheese, salsa, avocado, kale, peppers and onion. It was so good that I think I'm adding it to my regular breakfast rotation.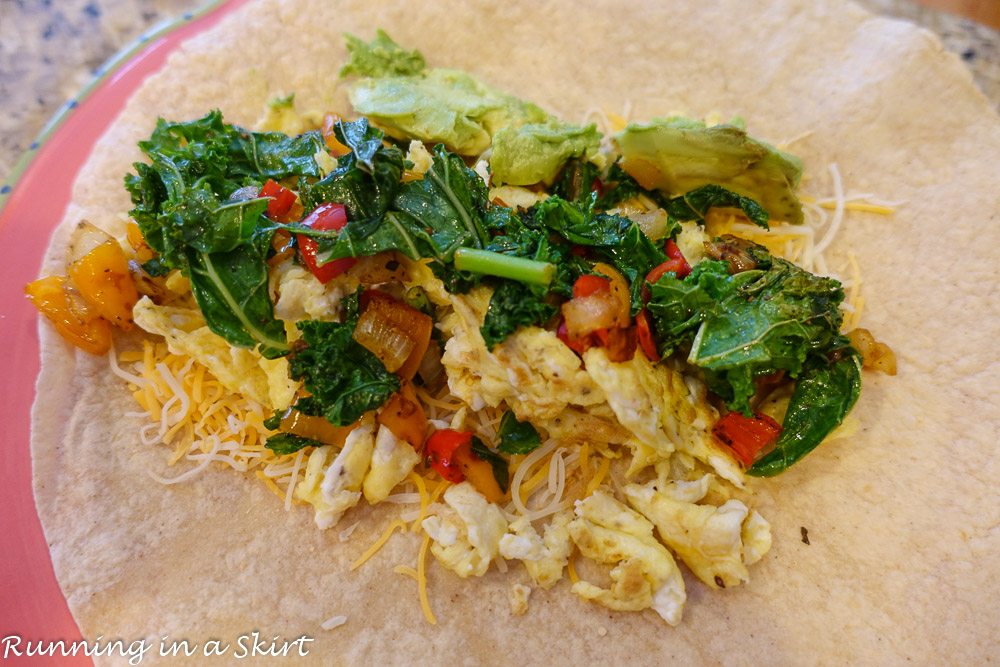 Luckily we kept our power (others were not so fortunate) but our internet was out all day, so it was nice to have a bit of a digital detox for the day. I addressed my Christmas cards, cleaned out the fridge and spent a little time outside. I also went on a 3 mile treadmill run that for some reason kicked my rear.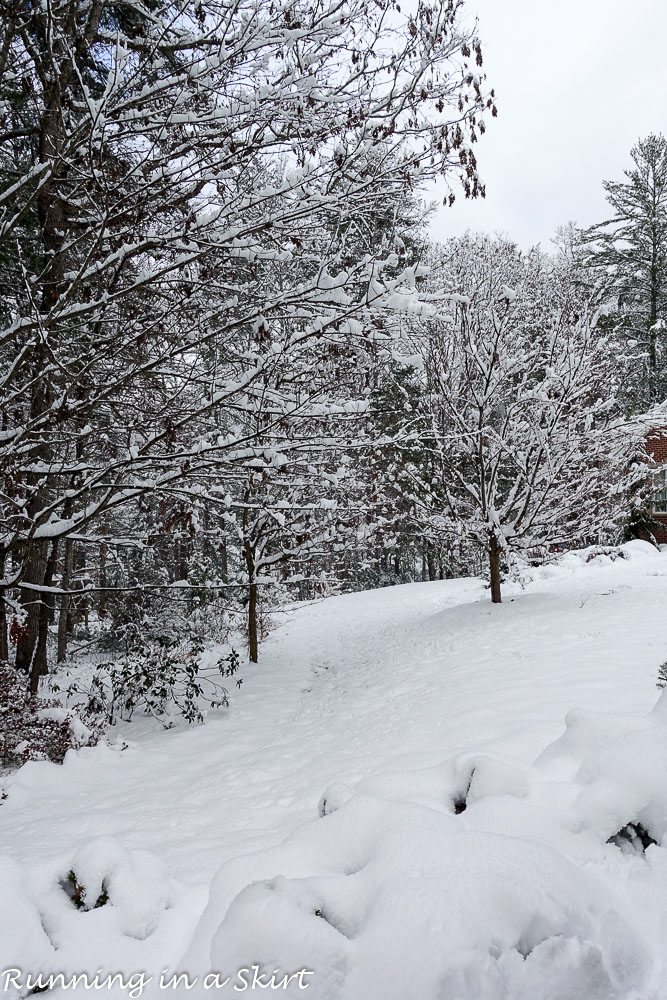 The Hubs shoveled our long driveway and Makena helped him.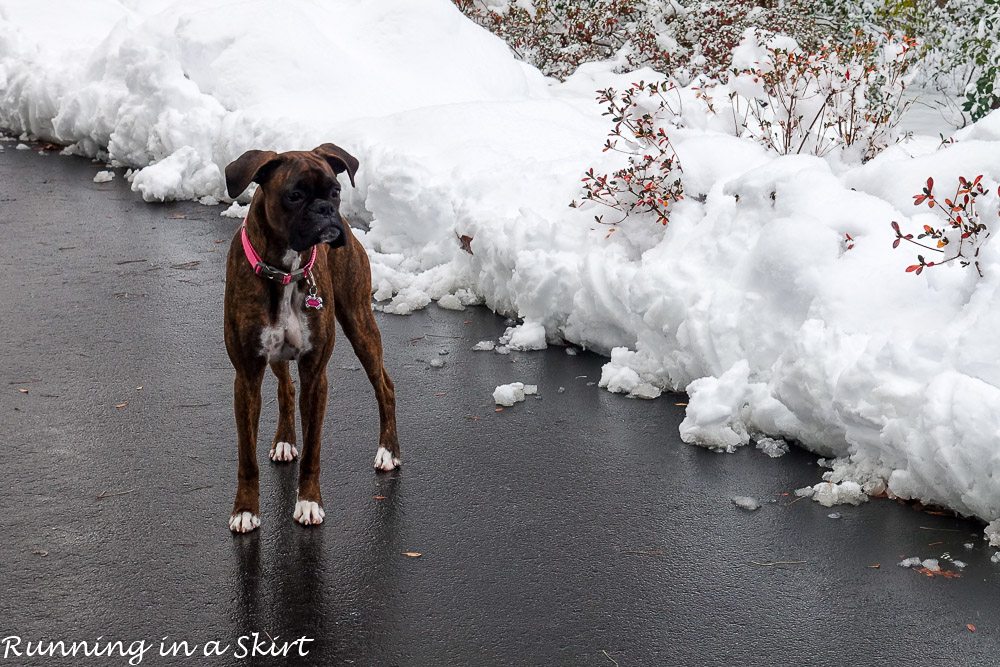 He even built me the biggest snowman! I named him Bruce. 🙂
And yes, I'm wearing his snow pants.... they were easier to put on than mine!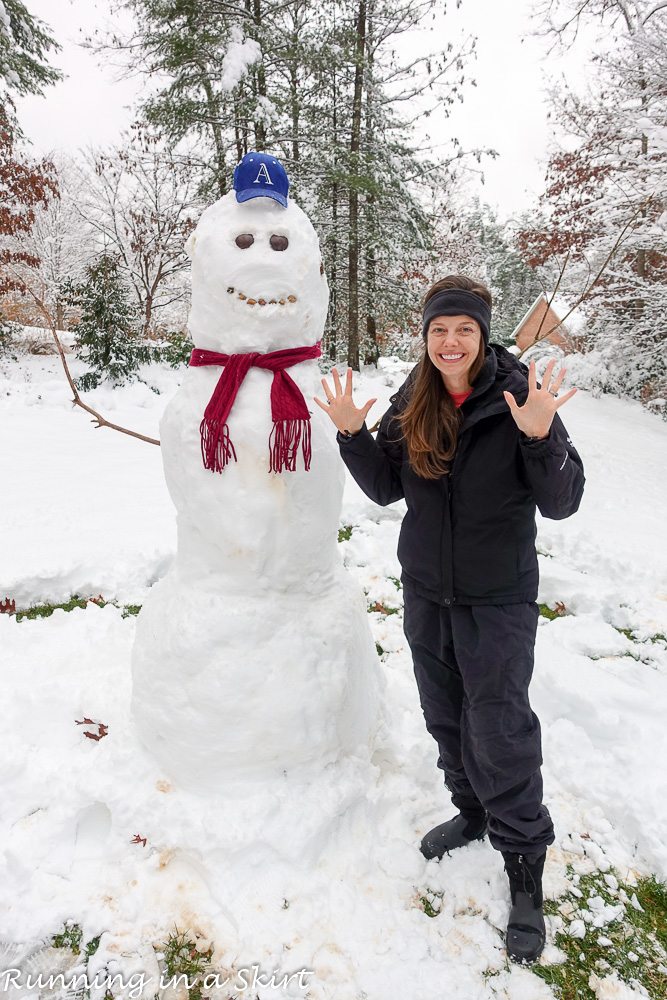 For dinner I worked with what we had and made my Curry Roasted Cauliflower and some roasted asparagus. They both turned out delicious.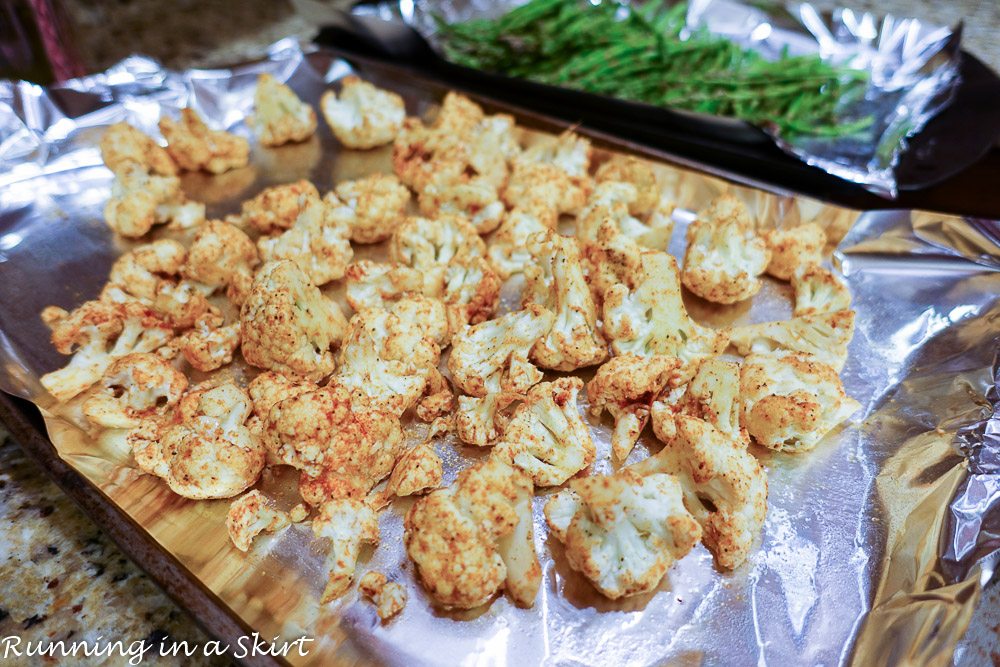 We also made some of the Hubs salmon he caught in Alaska. So good!
Not a bad day of eats for not planning on getting snowed in.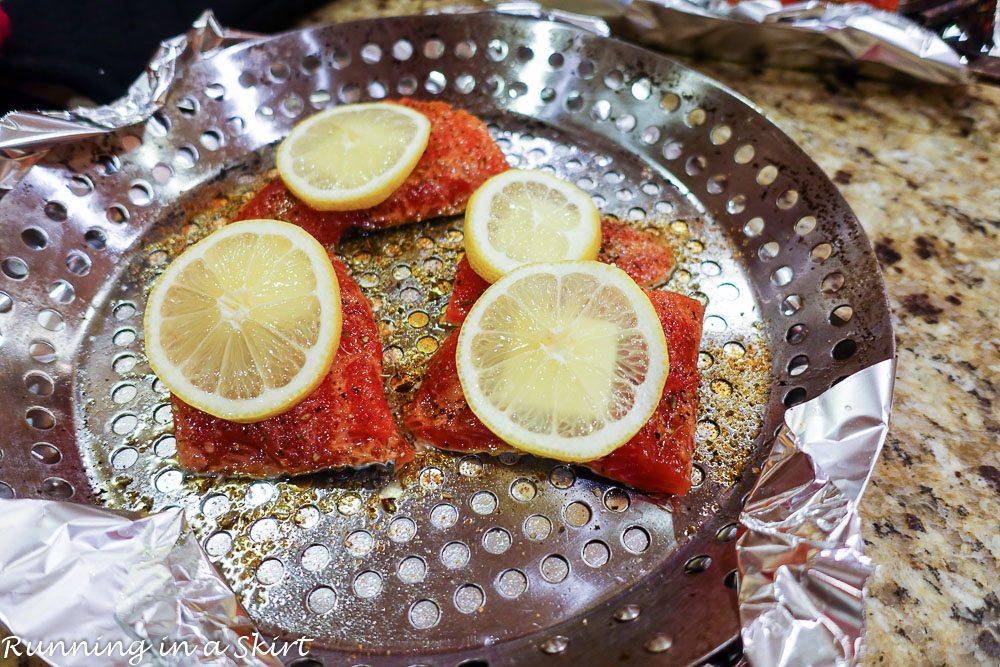 Sunday was another slow day. Luckily the sun came out and the snow started to melt. The highlight was finally getting out of the house for an early dinner and stopping by the store to replace one of our artificial Christmas trees. The lights finally stopped working on it so we tossed the old one.
I hope y'all had an equally great weekend. Come back for posts on my New Orleans trip and my Charlotte tv segment this week!
Your turn!
What did you do this weekend?