A race each month of the year? It can be done and it is great for fitness and fun!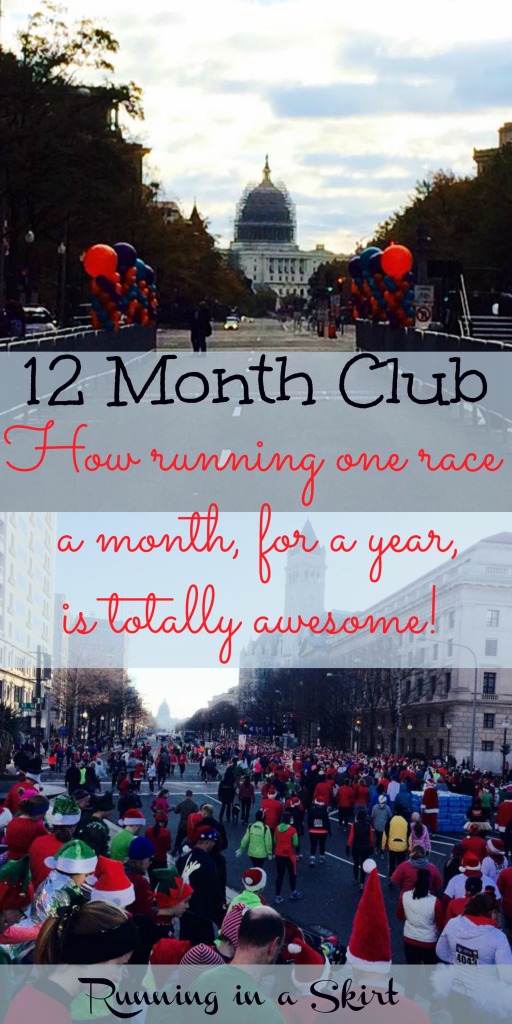 My good friend Beth has been working towards a really fun running goal for the past few years. She is running a race a month and calls it the 12 month club! She lives and races in Washington, DC, so there is always a cool race happening.
You may remember that Beth is my best friend Sarah's sister. We all grew up together and still get to spend some quality time together. Here we are this past summer in Washington, DC.
(Beth is on the left)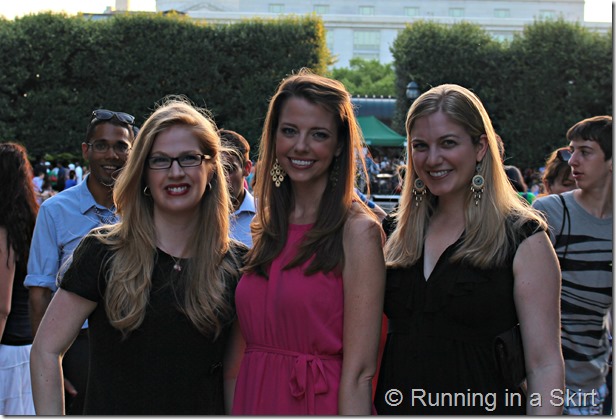 Beth was also one of the first guest posters on Running in a Skirt over two years ago when she shared her experiences running and training for the Chicago Marathon. We have really bonded over running the same marathon!
I was so happy when she offered to share her experiences racing so much this year. So without further ado, I'm passing the blog over the Beth for the day to talk more about the 12 month club!
Thanks Beth!
12 Month Club
After years of missing the half marathon or marathon distance, I have finally submitted to the middle distance. The last few years, I have run/aimed for a race a month. Most years I'm 8/12 or 9/12 (darn summer & January!) but this year (fingers crossed) I will run a race in 11 out of 12 months!
What does running a race a month offer?
1- Motivation
When you have a race to run a month, you can't really opt-out of a training run - especially once you've registered, paid, and Facebooked about it! A race a month provides the focus for training, goal-setting, and measurable improvement. Most runners improve the greatest in the first several years, so if you're running a 5k a month, you'll see a incremental, measurable, and t-shirt approved progress. Plus, who doesn't want a high-five from a stranger affirming your awesomeness? The key to successful fitness is finding the right motivation and having this goal definitely has helped me!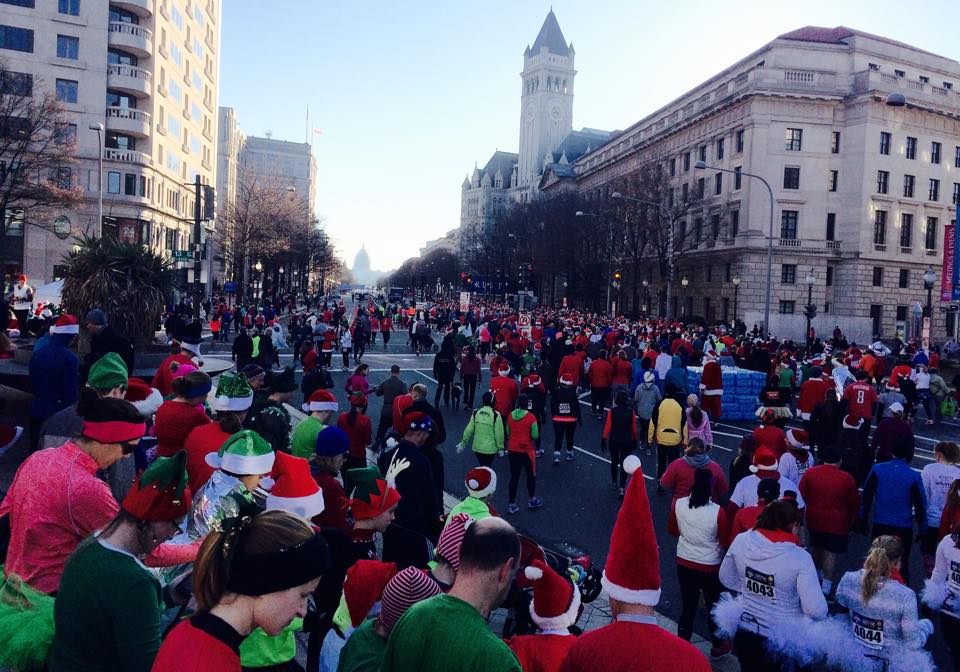 2- Fitness
The more you train in a race setting; the better your pacing and running economy will become. The more running, the more endurance, and the more opportunities to improve! Every April in DC, there is a 5k every Friday in a local business district. It' s a great way to add a speed workout to your weekly training, and I don't know about you but I'd take a 5k over running 4 x 800s any day!
3- Positive
Runners are happy people. I think it's rare to go to a race and see folks lining up before the sunrises, and not feel their positive energy. So, do the math - a race a month, 12 opportunities to be around an awesome, happy, and fit group. Another positive - worried you're not fast enough to be a runner or not good enough? Run a race. You will not be last - far from it! If that's not motivation enough, run another, you've got 11 more!
4- Brunch
I love brunch: cooking, dining out, friends, and the mimosaness of it all! A race a month is a reason to try a new recipe, new restaurant, and/or host friends to re-hash that crazy hill or crazy week!
(Note from Julie: Beth is an amazing chef!!! An invitation to a meal at her house means a gourmet feast!)
5- Realistic, goal-setting
I firmly believe the best exercise is the one you do! For me, its running & yoga! Running a race a month allows you to scale the effort to your goal and fitness-level.
Totals for the year:
11 - months raced
15 total races in 2014 (at least one every month except January)
5ks - 8
8ks - 2
10ks - 4
So, what do you think? Want to join the 12-month club?
I'm sharing this post on Friday for the Jill Conyers Fitness Friday linkup!
Your turn?
How many races do you run a year?
I tend to run most of my races in the Spring and Early summer. Sometimes I'll plan a busy Fall season too, but life always seems to get in the way for me in the Fall.
Have you ever aimed for a fun goal like this one?