Who knew running could change your life? Here's 10 Things I Wish I Had Known Before My First Race!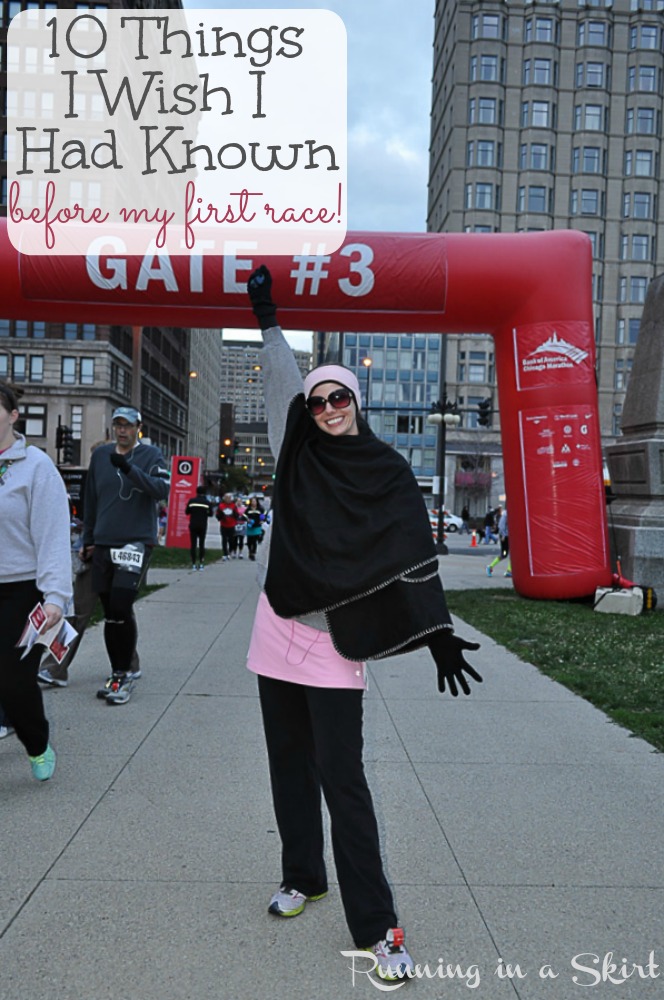 Hi friends,
Eight years ago this month I ran my first race... a small community 5K. I signed up simply to spend time with friends that were also running.
To be honest with you I wasn't even excited about it. I was just nervous and extremely doubtful I'd even finish.
At that time my idea of fitness was doing the elliptical at the gym for 20 minutes and usually didn't even break a sweat doing that. I didn't even like running and struggled to finish a quarter of a mile at a time without walking. Trying to train was challenging and I remember countless times just thinking I should quit and just go and watch the race instead of running it. In my head I was not built to be a runner and was not athletic. Running three miles was so hard and so foreign.
Somehow I stuck with it though and barely trained enough to finish my first race. I'm not sure how or why but through the process I found a silver lining and ended up loving the experience. I was on cloud nine after that race realizing I could do what I once thought was impossible. The power was intoxicating and I immediately started thinking about my next race.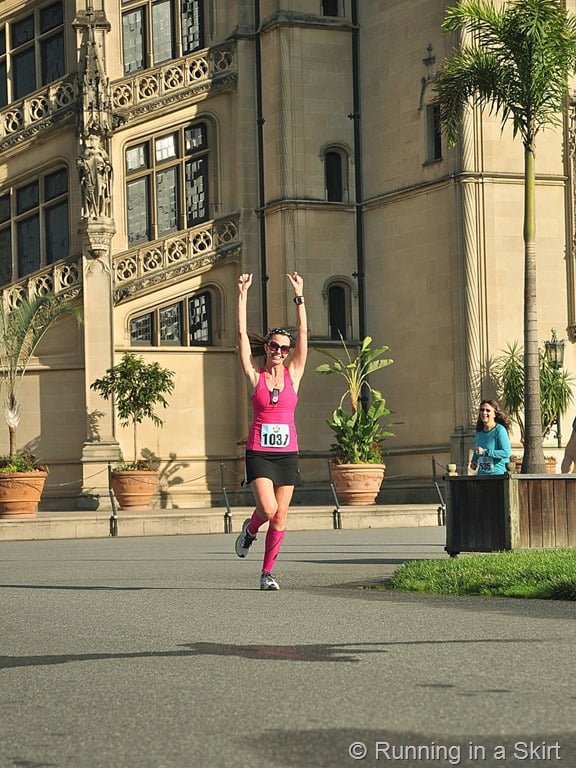 I had no intentions of becoming a runner, but somehow this magical sport sucked me in. Eight years and countless miles and races later, running is a huge part of my life that I could not imagine living without. I'm still not entirely sure why I stuck with it to actually do that 5K but I'm glad I did. That one small decision lead me to where I am today.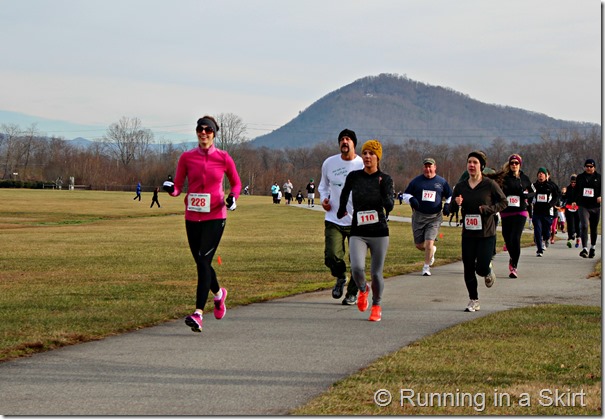 Since we're heading into spring racing season, I thought I'd share some of the fun things I wish I had known before that first race. Fun reminders for the running junkies out there and inspiration for you newbies.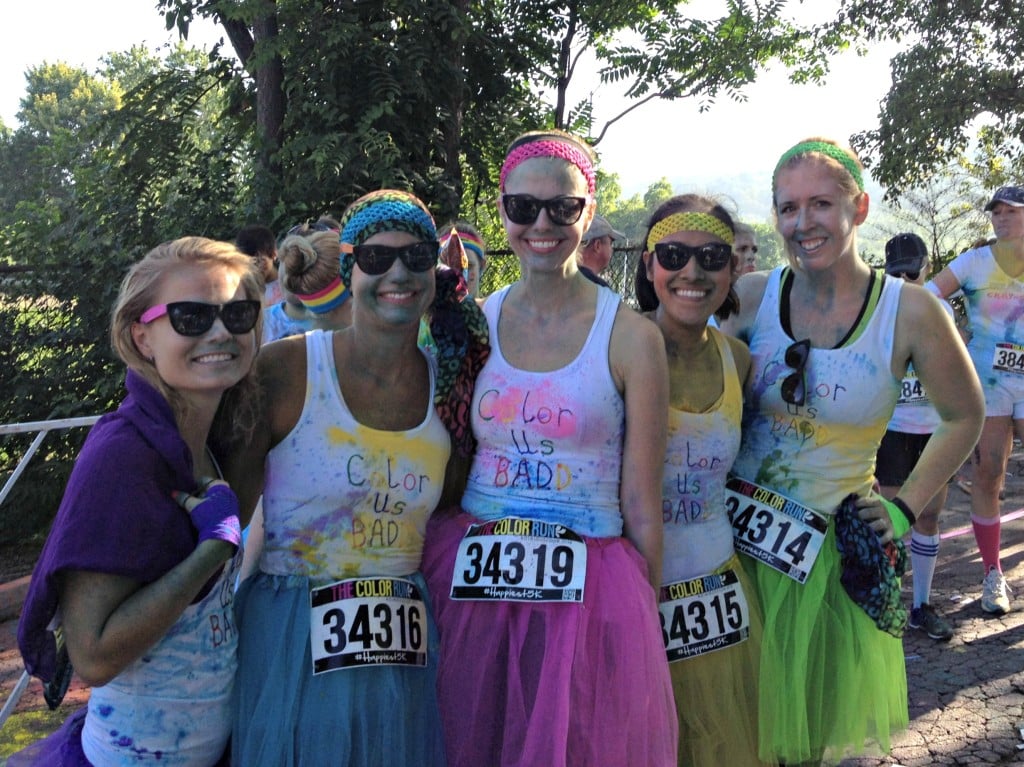 [fusion_builder_container hundred_percent="yes" overflow="visible"][fusion_builder_row][fusion_builder_column type="1_1" background_position="left top" background_color="" border_size="" border_color="" border_style="solid" spacing="yes" background_image="" background_repeat="no-repeat" padding="" margin_top="0px" margin_bottom="0px" class="" id="" animation_type="" animation_speed="0.3" animation_direction="left" hide_on_mobile="no" center_content="no" min_height="none"]Running can change your life! Check out this motivating running post about your first race from Running in a Skirt! Click To Tweet
10 Things I Wish I Knew Before I Signed Up for My First Race
1 - Don't wear cotton including that new race t-shirt to the race. Buy technical fabric and save that t-shirt for the next day.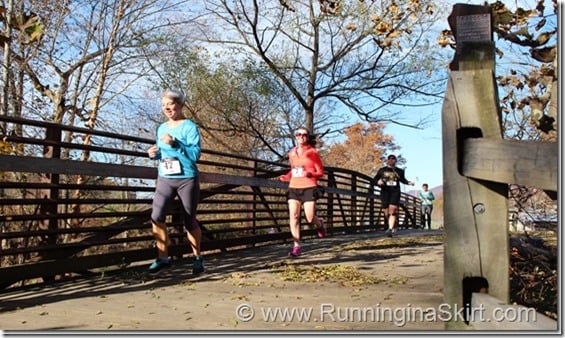 2 - It's worth it to pay a good amount of cash for a properly fitted running shoe. Expect them to be the most expensive shoes you own and you will wear them out. Suck it up and your feet will thank you!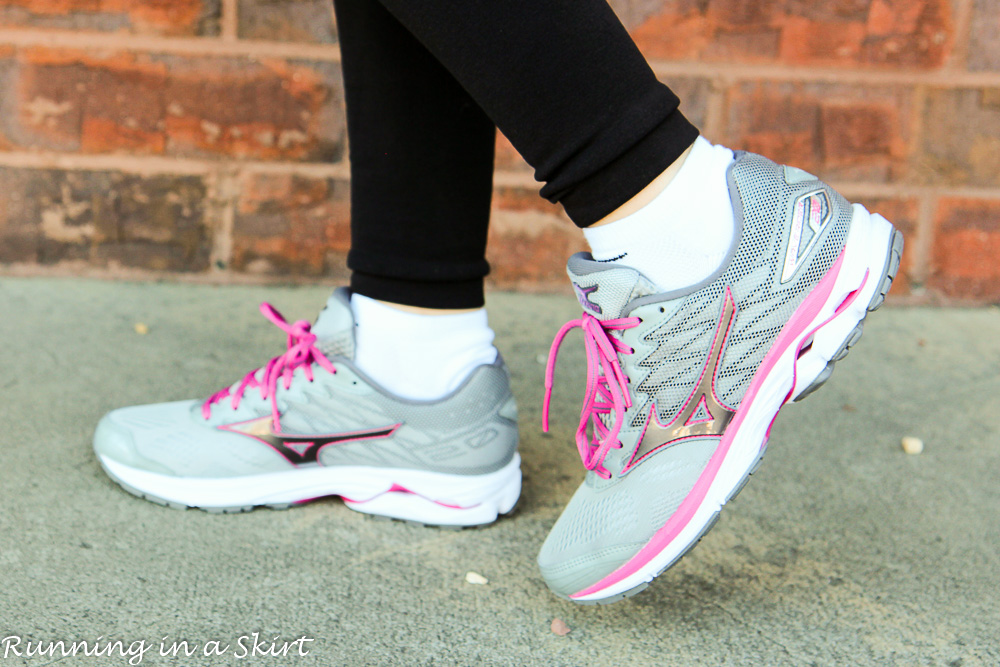 3 - Once you're hooked your running clothes will take over your drawers and closet. Buying crazy expensive compression leggings will seem completely normal too.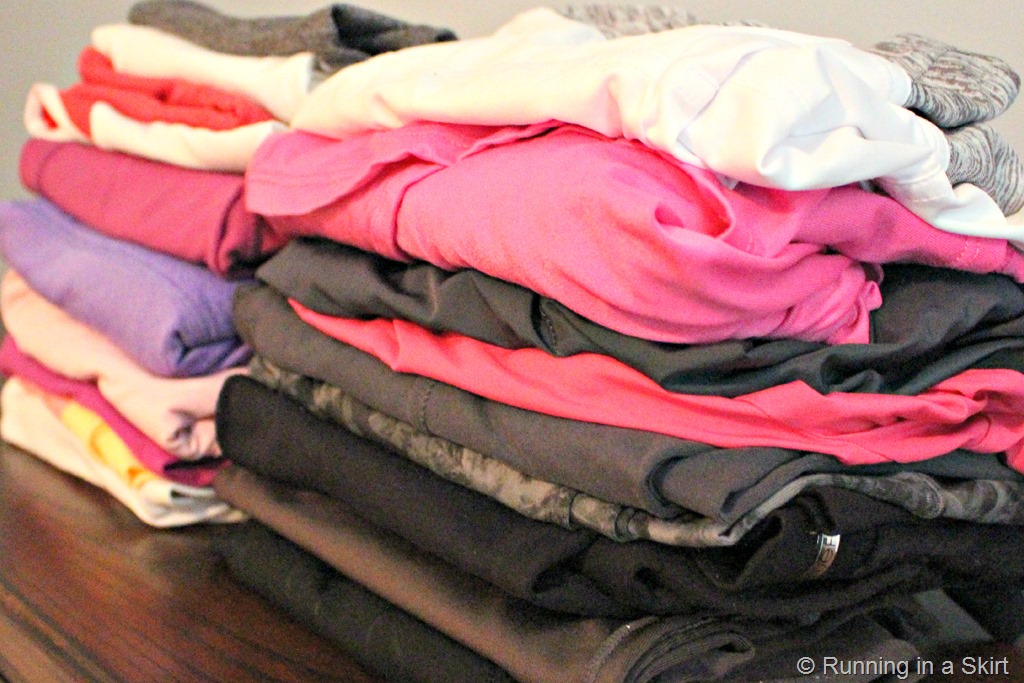 4 - Those people running before the race aren't crazy... they are warming up and you should too.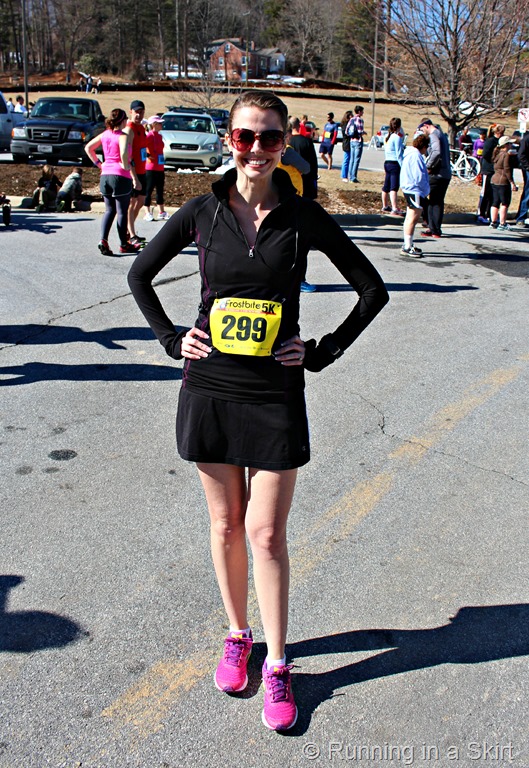 5 - Getting medals really is that awesome.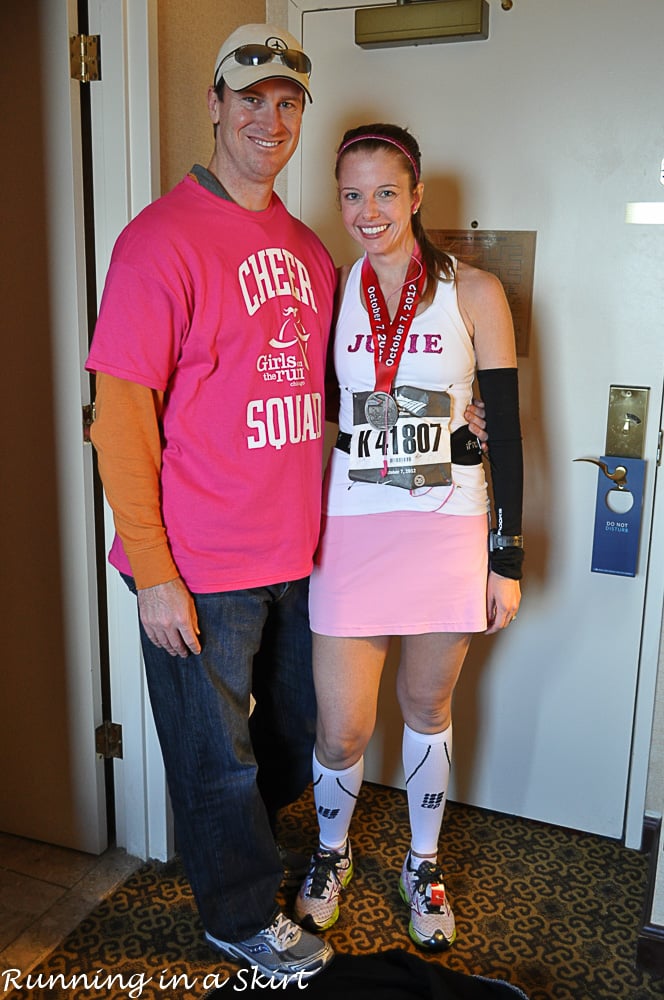 6 - Find a fueling plan that works for you and stick to it. Don't try anything new and fancy on race day even if it comes in your swag bag. Your stomach will thank you.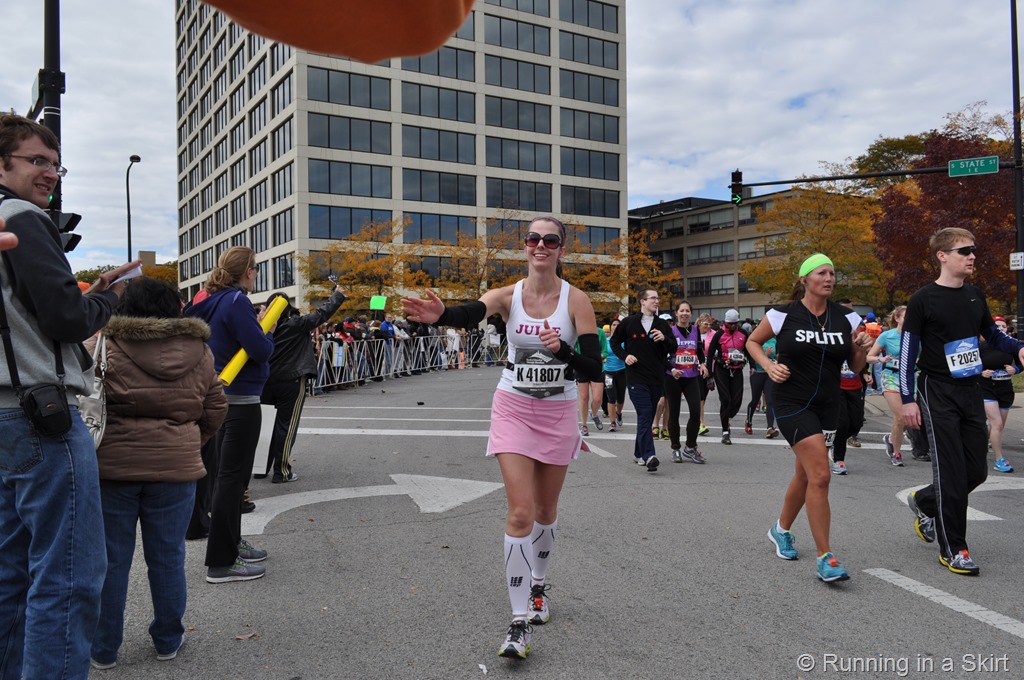 7 - The other people at the race are really nice and actually want you to succeed. Everybody wins and running is a fun club that anyone can join.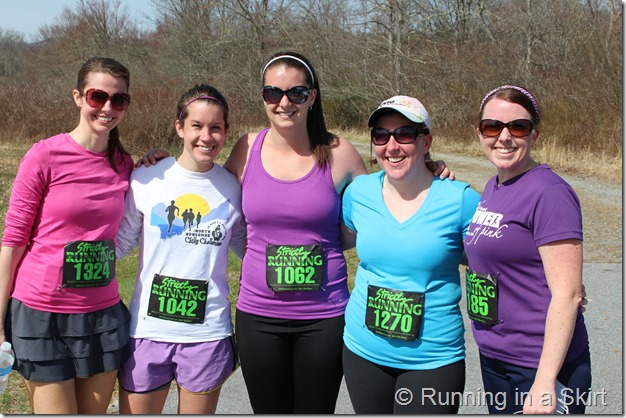 8 - It doesn't really matter how fast you go, it just matters that you try your best. And hey... it's your first race you automatically get a PR!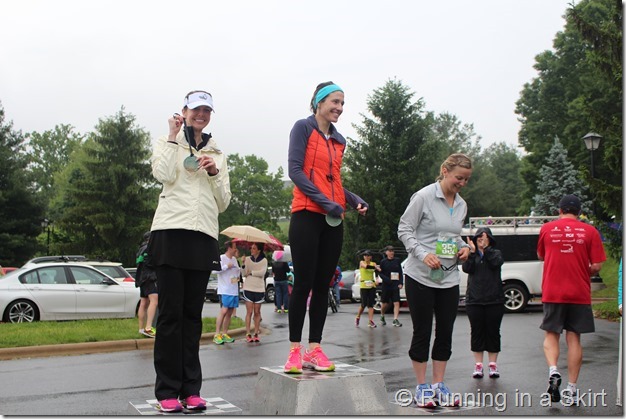 9 - Don't be surprised if you become addicted and start signing up for longer and longer races. Yes, you just might be the "crazy" person wrapped in a foil blanket after running a marathon one day. Never say never. And yes, it will make you that happy.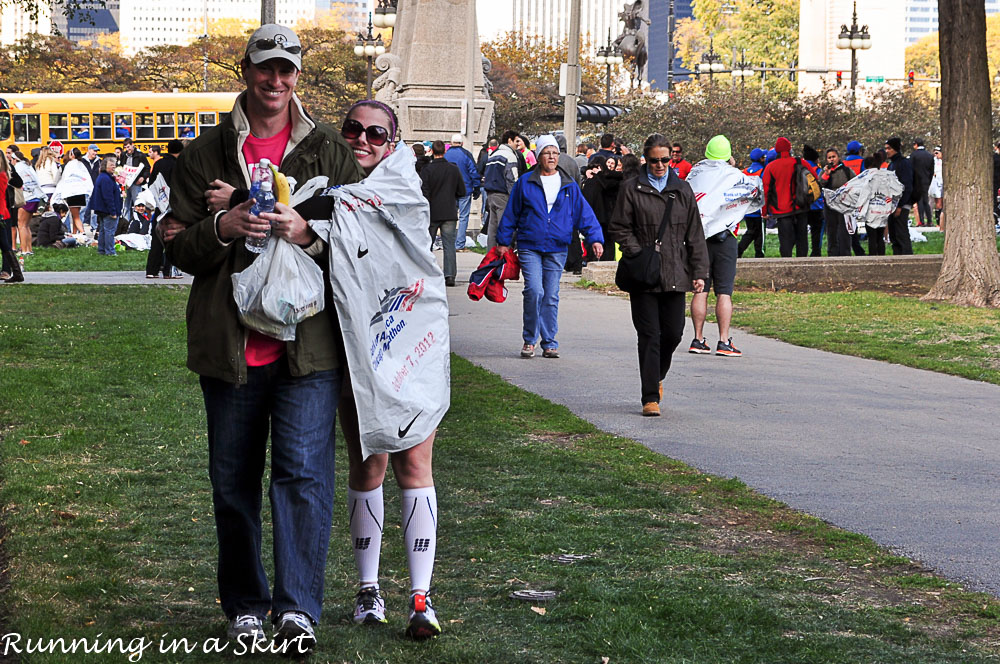 10 - Running may be hard, but it will bring so much joy and can change your life for the better. It's a never ending adventure. Keep an open mind and give yourself a chance to fall in love with it. You'll be glad you did.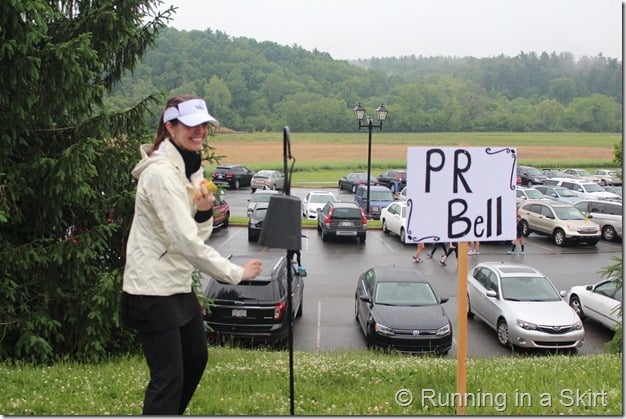 I hope you either love running as much as I do and enjoyed this post OR got inspired to sign up for you first race. Let me know if you do!
Want to start running? Here's how to start and my Newbie Running page. Also check out my 101 Reasons to Fall in Love with Running!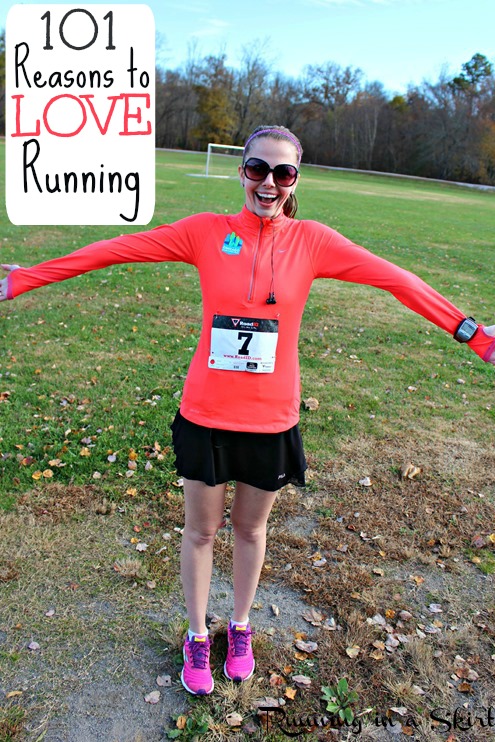 Like this? Find it later by pinning this to your favorite Pinterest board! Thanks so much for the support.

Get motived! 10 Things I Wish I Would Have Known Before My First Race
Click To Tweet
Thanks for stopping by today! Come back tomorrow for lucky rainbow salad.
I'm linking this post with Marvelous Monday, Jill Conyers for Fitness Friday & Inspired to be Fit, Amanda for Thinking Out Loud Thursday, Coaches Corner, and Annmarie for Wild Workout Wednesday.
Your turn!
Runners-- What would you add to my list?
Those thinking about starting-- What obstacle are you trying to overcome to start?[/fusion_builder_column][/fusion_builder_row][/fusion_builder_container]