Hi guys!
I hope you are having a great week!
First I want to say that I love this blog so much and the little community it's created. I want to thank you all for making Running in a Skirt a part of your day.
I also feel like Running in a Skirt has grown and changed in so many ways over the past few years (it's officially 4 years old last week! Just for fun HERE is my first post announcing that I was going to run the Chicago Marathon!) and I decided I would really love some feedback from YOU! I created a survey and would love to know your opinions about my blog. The results are confidential so please be honest and kind. 🙂 There are only 10 questions and it shouldn't take you more than 5 minutes. I plan on using the information to make better decisions concerning the site.
Create your own user feedback survey
Aurorae Yoga Gear Giveaway
As a thank you you filling out the survey I have a really awesome yoga gear giveaway to share with you!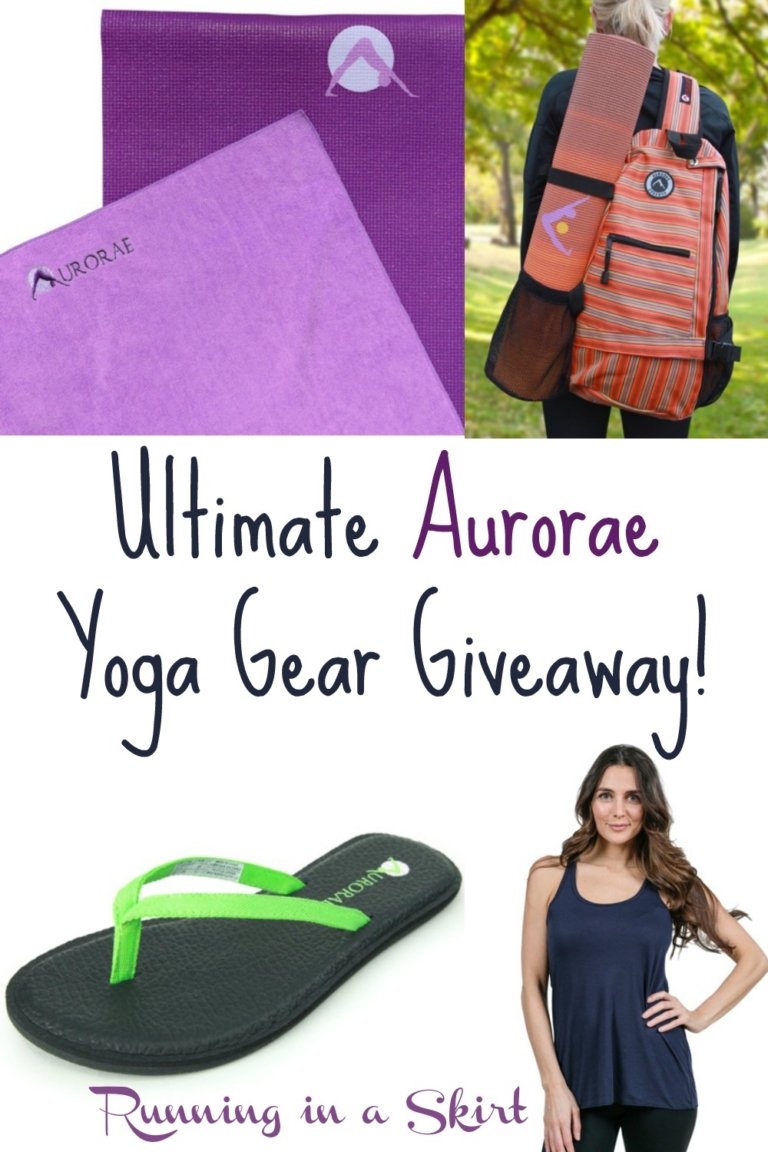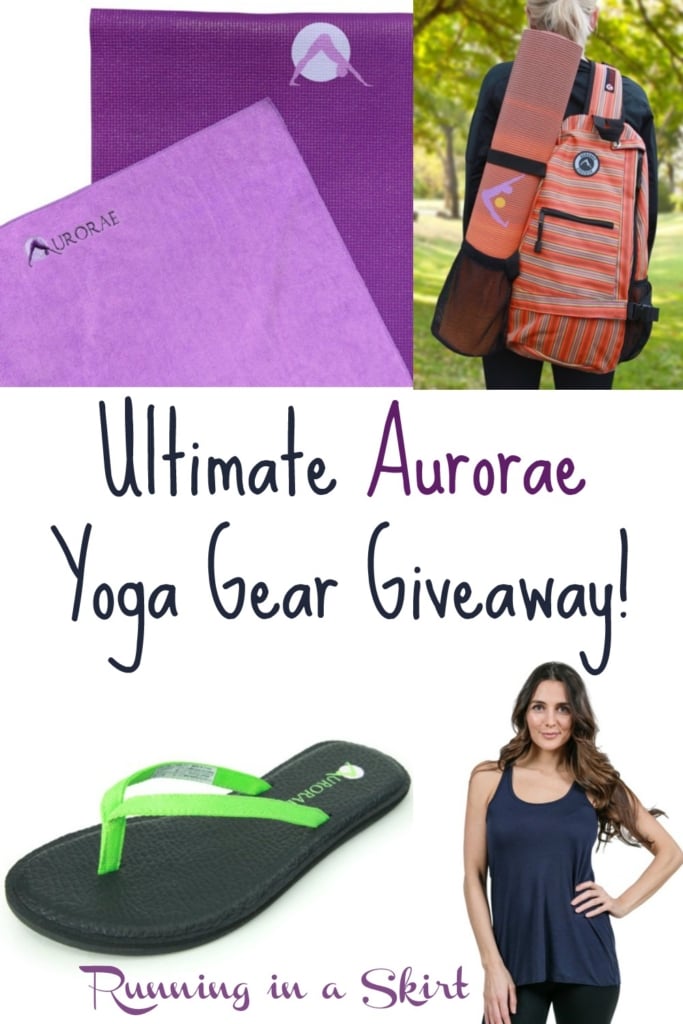 Aurorae Yoga is wonderful eco-friendly online retailer for all things yoga! You guys know how much I've been loving yoga lately, so I was stoked to learn about some of these fun products and get the opportunity to share them with you. The prize pack has nearly a $200 value!
The first item in the giveaway is the Sling Yoga Backpack (49.99 value)! I honestly LOVE this thing and can't talk enough about how useful it is! You can pack all sorts of goodies in the backpack and attach your mat to the outside.
The backpack is large enough for all your yoga gear and clothes, including a yoga block. You can even bring along your laptop. I'm planning on taking mine on weekend trips so I can do more yoga on the road. It comes in a slew of adorable colors and patterns! It's pretty awesome!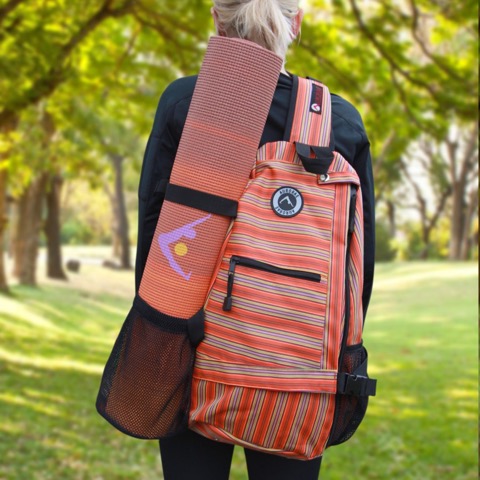 Since you're winning the bag, I also want to fill it up with fun stuff!
Next up is a Aurorae matching classic thick yoga mat ($49.99 value) and yoga towel ($34.99 value) The mat is Aurorae's flagship eco-friendly product. It comes in tons of pretty colors and is ¼ inch thick.
For sweaty sessions, you can use the coordinating yoga mat towel. It's lightweight and absorbent! I personally love the color selections on all of these.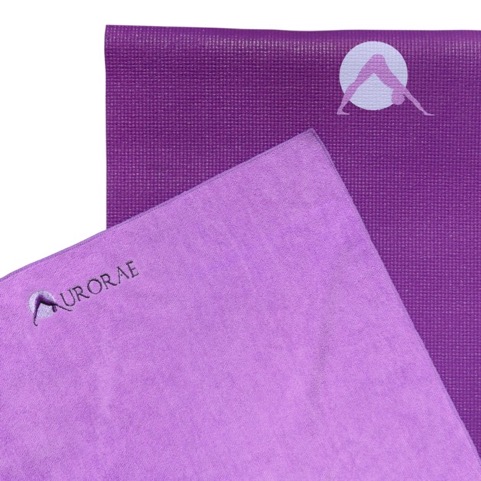 You can add to the bag a pair of Aurorae cushy yoga mat flip flops ($31.95 value!) Aren't they fun?
Perfect for everything from the yoga studio, farmers market and the beach!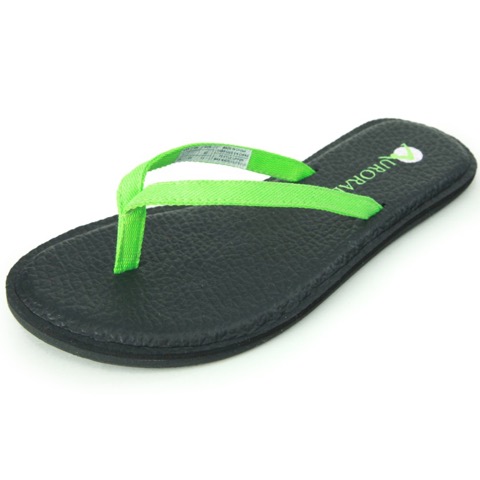 And finally you will also win this adorable breezy racer back tank ($24.99 value)! It's perfect for going from class to lunch. I love the style of this tank and the high quality technical fabric.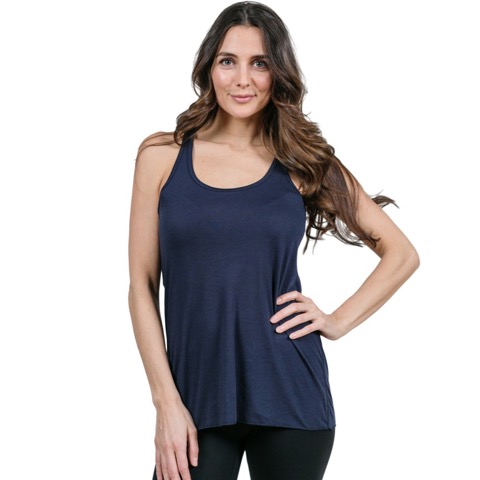 What a fun giveaway! You can enter by filling out the information below. It is open to US residents and will close midnight August 17th. Good luck to everyone!
Aurorae is a wonderful, positive company who really seems to share the spirit of yoga with others! I'm so happy that one of you will get to win this very generous package, valued at nearly $200!
Make sure to follow them on Facebook, Twitter, Instagram and Pinterest. You can also follow their Illuminations Blog sharing yoga and healthy living tips. Give them some Running in a Skirt love!
Again, thank you guys for taking the time to fill out the survey! You are the best.
Thanks for stopping by today! Hope to see you tomorrow. I'll be sharing a yummy Avocado Caprese Salad.
I'm linking this post with Jill Conyers for Fitness Friday & Inspired to be Fit, Amanda for Thinking Out Loud Thursday, Coaches Corner, and Annmarie for Wild Workout Wednesday.
Your turn!
Check out Aurorae's website and let me know what color stuff you'd pick out?[/fusion_builder_column][/fusion_builder_row][/fusion_builder_container]