Happy Fashion Friday!
Don't miss the blog survey and giveaway going on right now. You can enter to win the yoga gear giveaway valued at $200! It includes a really cute yoga backpack. Also I started doing Instagram stories, so make sure to follow along there.
It's time to stock up on summer clothes! This time of year is probably my favorite time to shop because you can find great deal on summer stuff before it gets too picked over and there is still time to wear it before it turns cool. I have very little self control when it comes to a really good sale.
I stopped in Altar'd State and found this dress on crazy clearance. The color drew me in and I found the simple style super fun to wear. It's a dress I just feel happy wearing and honestly, don't we need more of that in our lives!
It's a great dress for running around town or dressing up with some heals for a casual night out.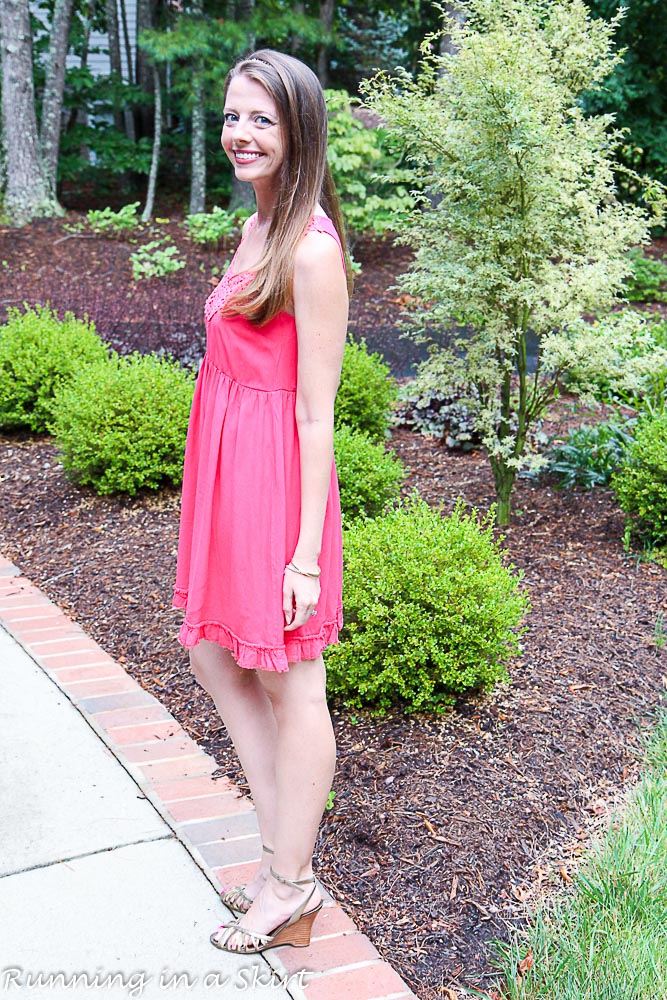 I paired it with gold accessories including a fun gold metal headband for Friday night date night the other week.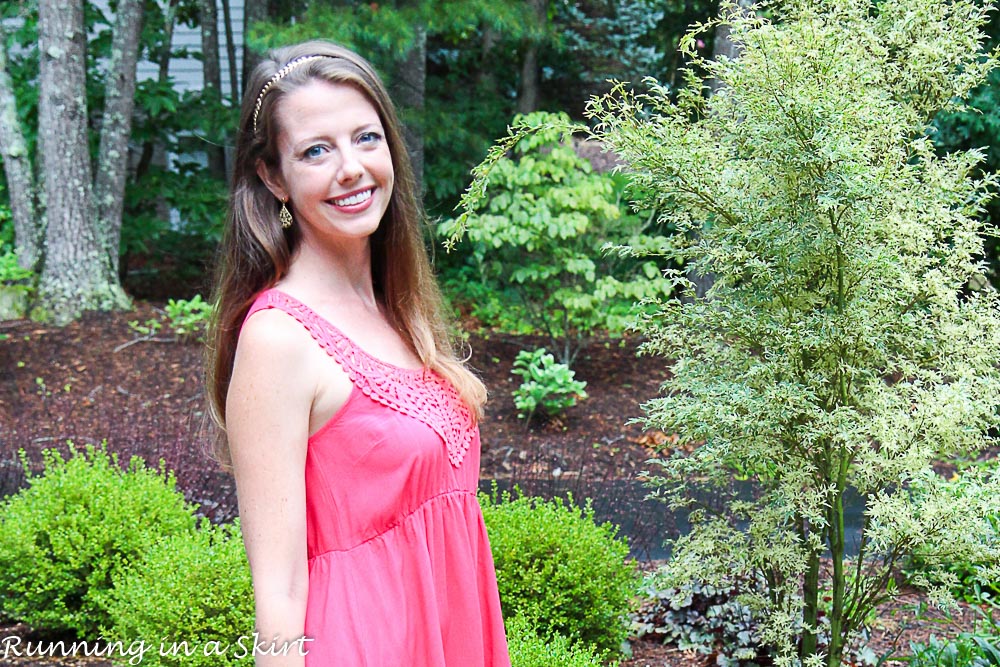 It's the perfect dress to twirl in and I firmly believe there is NOT enough twirling in life as adults. 🙂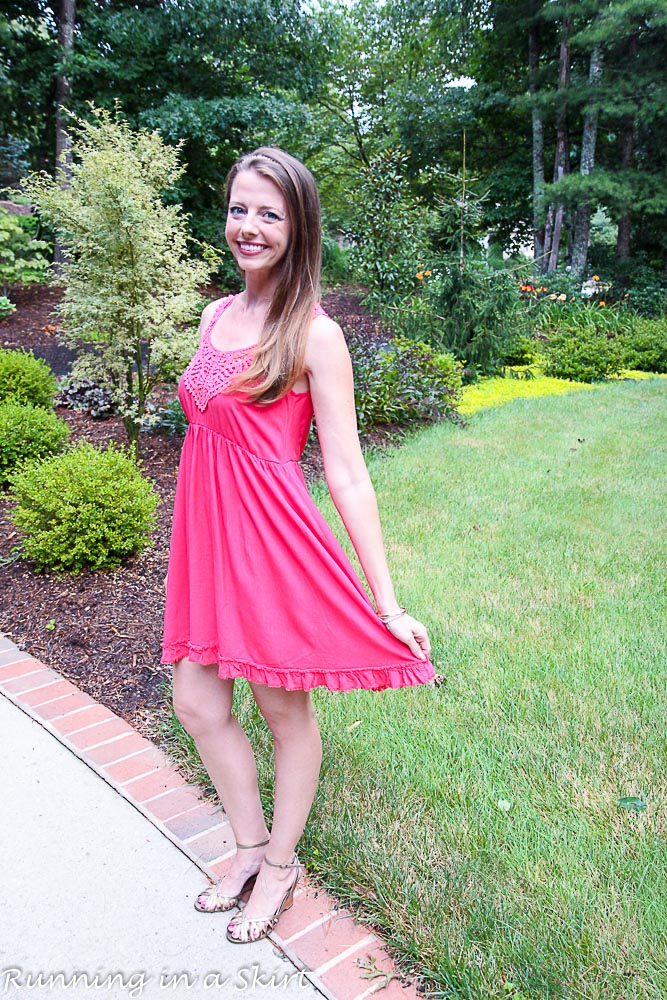 I also love the crochet detailing at the top. It's such a fun way to add some whimsy to an outfit.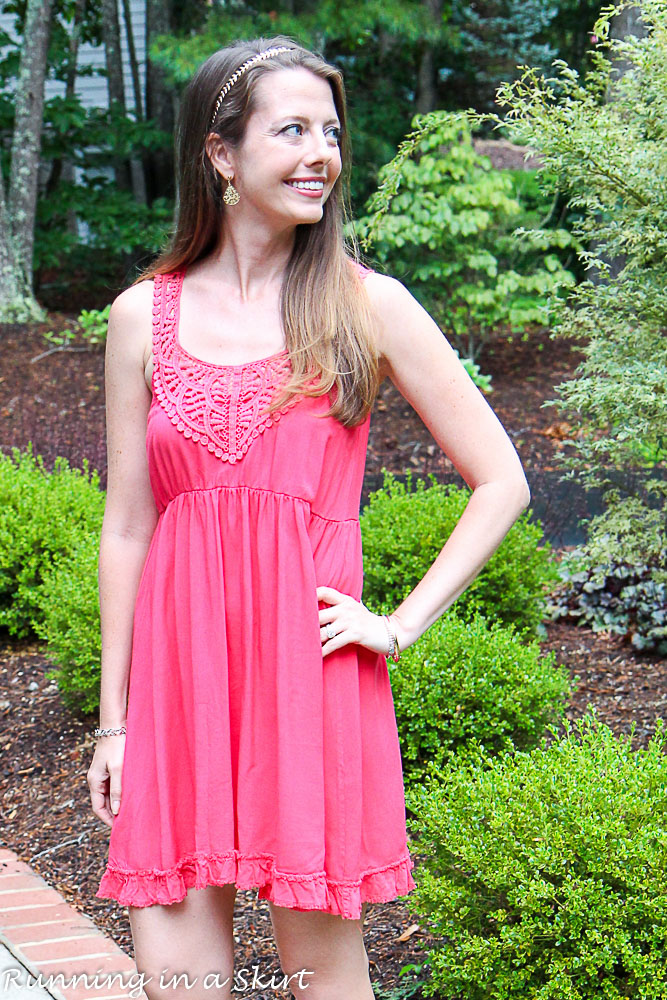 I hope y'all have a wunderful weekend! Give that twirling thing a try for me?! K?
Shop the Look
Dress: Altar'd State, similar HERE or HERE <--- longer. Love this ONE.
Headband: Altar'd State, HERE
Shoes: Nine West, similar HERE, HERE or HERE <--- super current style!
So nice to see you today. Have a great weekend and come back Monday for a weekend recap!
This post is not sponsored, but contains affiliate links. I do make a small commission for clicks and purchases. It cost you nothing. Thank you for supporting Running in a Skirt.
I'm linking up with: Nicole for the Fit and Fashionable, Jolynne Shane for Fashion Friday, Turning Heads Tuesday. Thank you so much for the lovely linkup ladies
Your turn!
Got anything fun on summer clearance?