This is a sponsored conversation written by me on behalf of Purina Pro Plan BRIGHT MIND. The opinions and text are all mine.
You make healthy choices for yourself, but are you making the best choices for your best friend?

Hi friends!
I have to be honest with you, it's hard watching Rhett age. He's coming up on his 15th Birthday later this month and the little rascal is slowing down. I sometimes long for the days that he would play with toys for hours and beg me to pay attention to him ALL the time. I even miss him barking at the doorbell and jeopardy on TV (He has trouble hearing these days.)
Honestly he spends a lot of his time right here....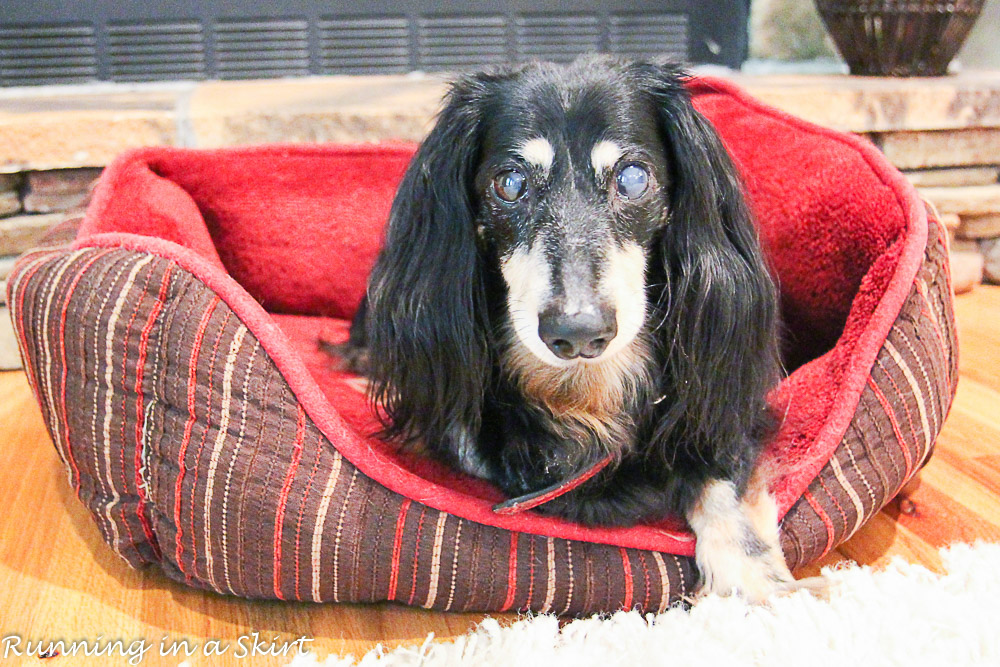 He follows me around to whatever room I'm in to find a nice soft place to sleep! I know he's super old in dog years, but I'm determined to make the best out of the time I have with him. He has been my best friend for my entire adult life.
I recently learned about Purina Pro Plan BRIGHT MIND Adult 7+ Dog Food. I had seen the commercial on TV about the old dogs who come back to life after eating it and I was intrigued. I work hard to make healthy choices with the food I eat, and I want to do the same for my best friend of 15 years.
So I decided to give it a try with Rhett!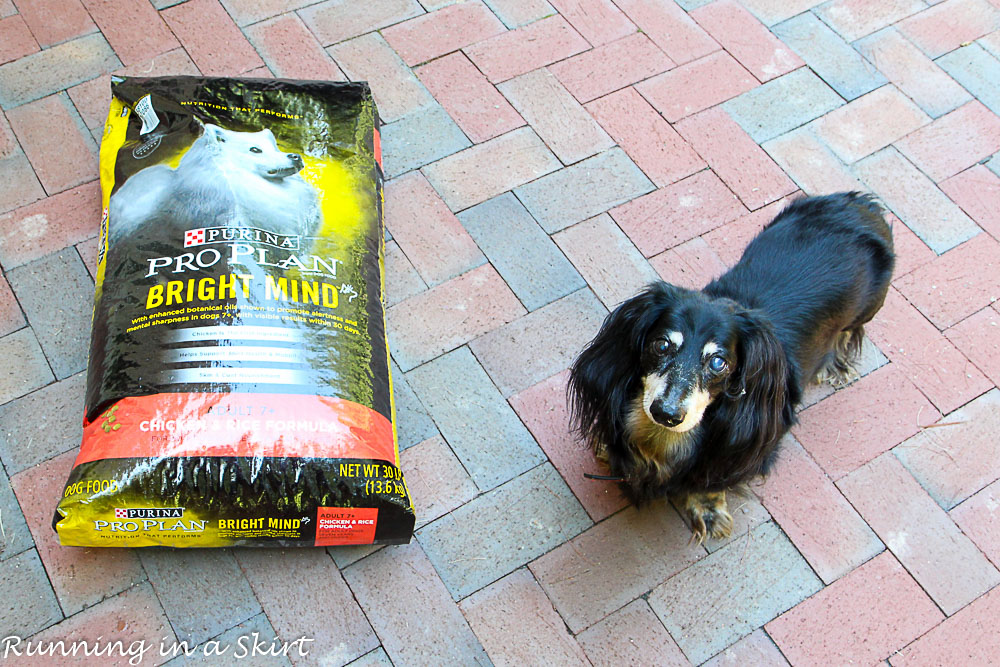 This food is backed my legit science. Scientists at Nestle Purina have been studying aging in pets, like Rhett, for more than a decade and discovered that nutrition can positively impact a dog's cognitive health. Check out all the fun facts about our pets!

I did NOT know a dog yawn was a sign of endearment. Rhett yawns all the time, so I must be loved.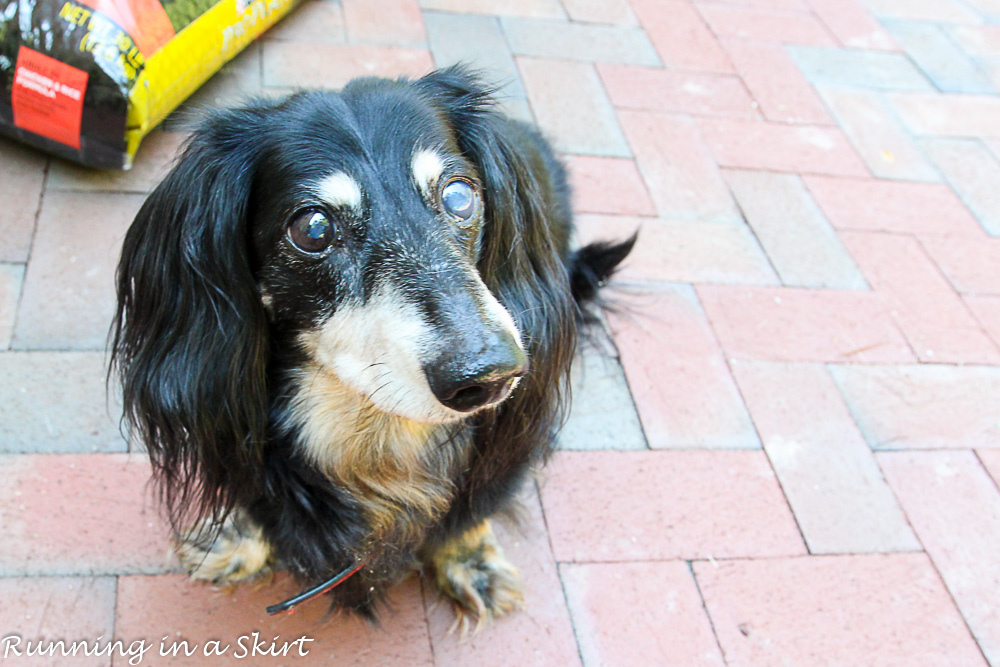 Last year, Purina Pro Plan introduced a super cool breakthrough innovation in their food. It now contains enhanced botanical oils shown to promote memory, attention and trainability in dogs seven and older, like Rhett.
It's basically like food with supplements for our dogs! Wouldn't you take a supplement if you knew it would slow certain signs of aging?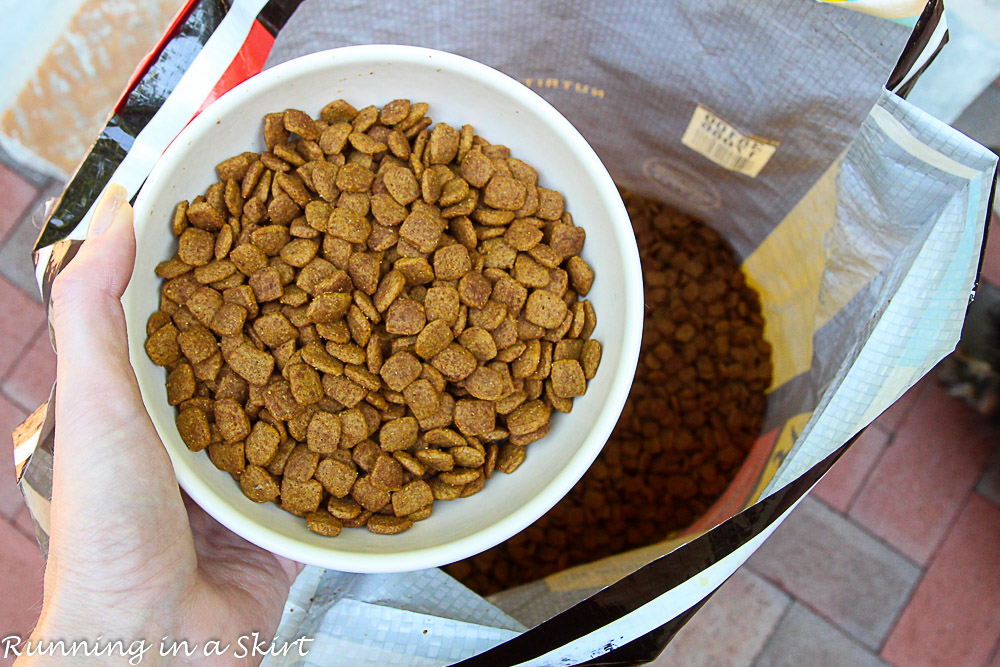 Apparently Rhett has been losing glucose metabolism in his brain since age 7, which has been affecting his memory, learning and decision making. I have definitely seen that over the years. Poor guy!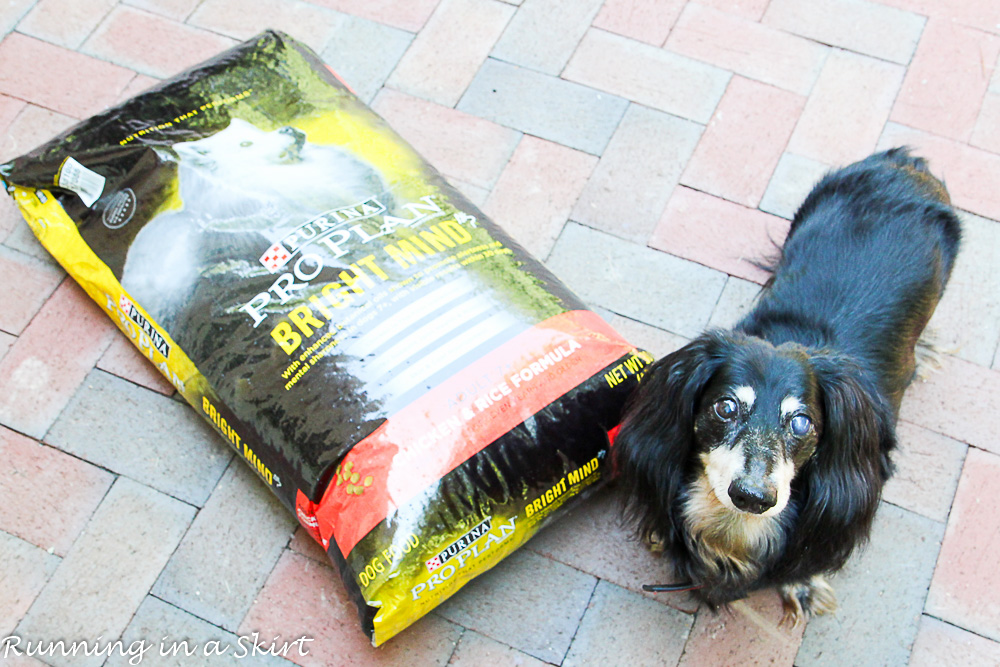 I was offered a trial through my partnership with FitFluential and Purina, so I went to a local specialty dog food store and picked up a bag larger than my dog! I like buying in bulk what can I say... and I was pretty sure he would like it!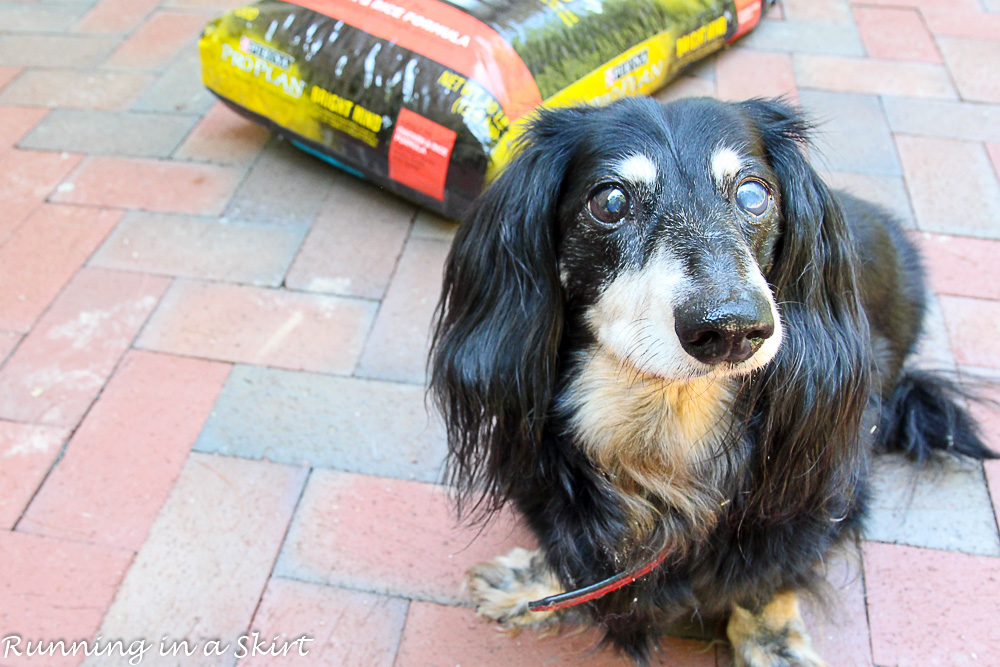 I picked out the Purina Pro Plan BRIGHT MIND Adult 7+ Chicken and Rice formula for Rhett, but they also had bags specifically for large and small breeds.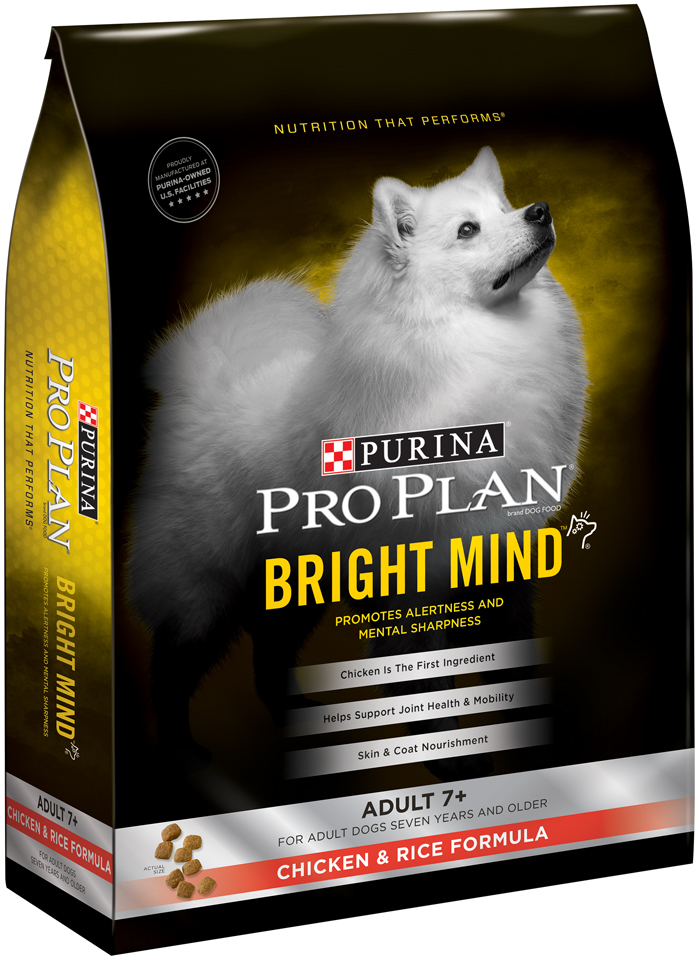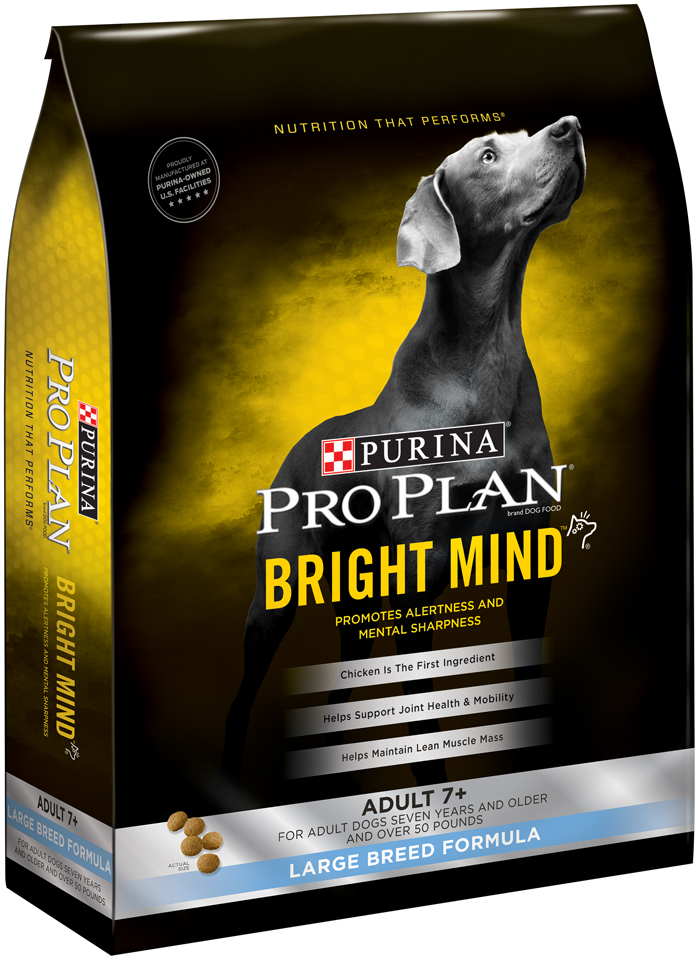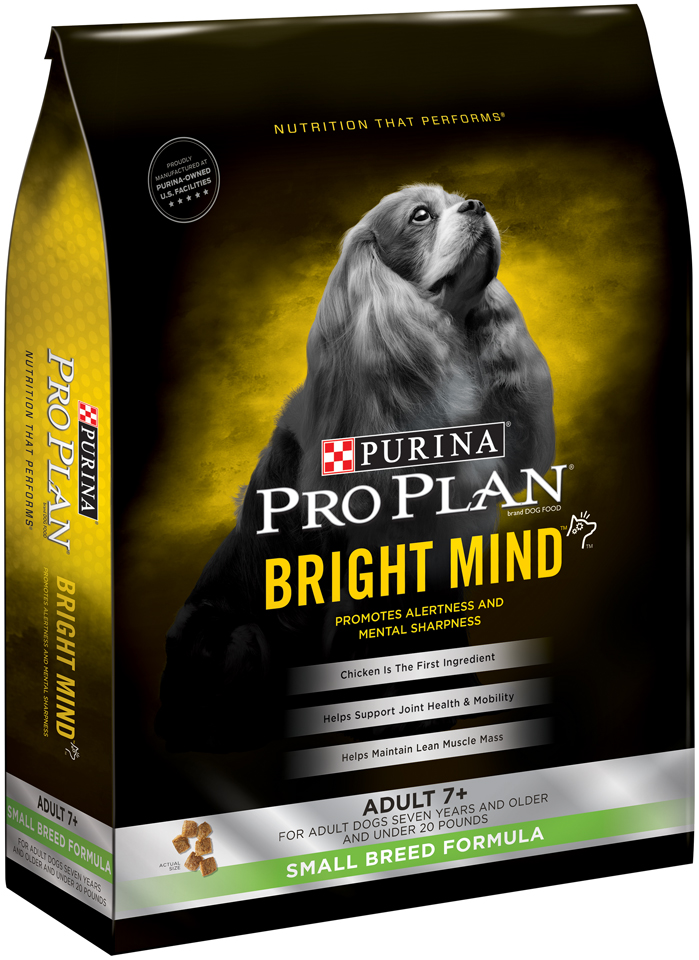 I also went online and filled out the Dognition assessment for Rhett. There I learned more about his habits and fun cognitive games I can play with him to help him stay sharp! I loved learning more about how my Rhett-ster's mind works.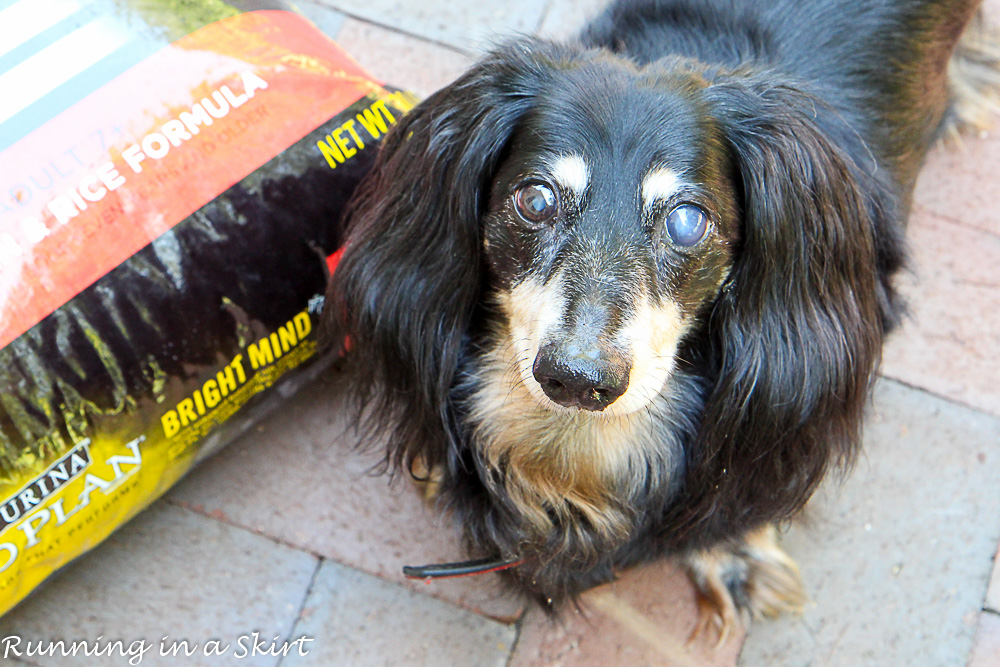 Armed with these tools, I followed the directions on the bag to transition Rhett from his current food to Purina Pro Plan BRIGHT MIND Adult 7+.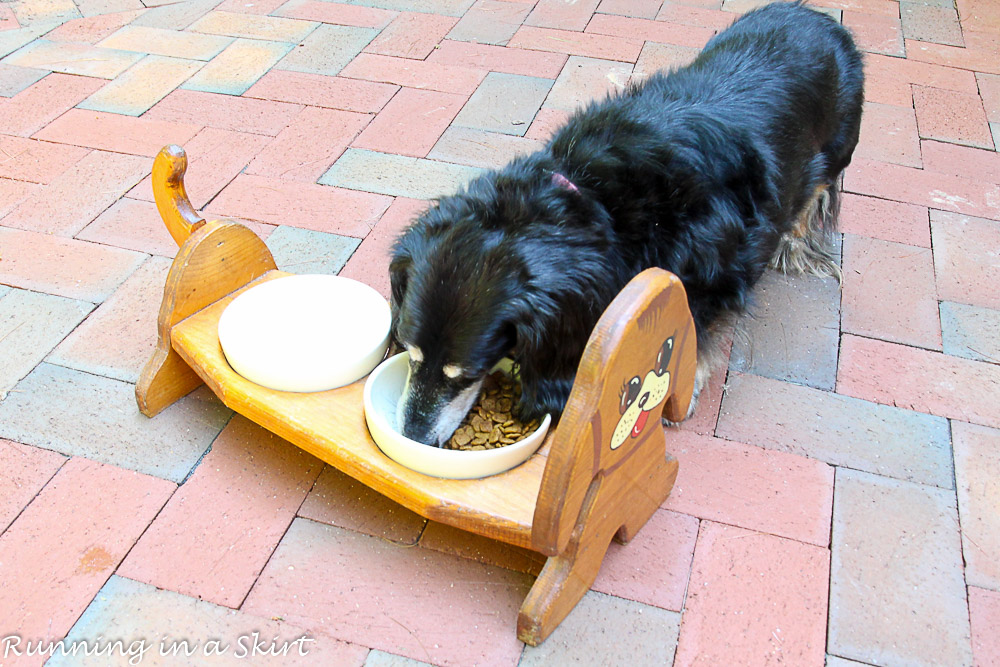 It was a hit! Lip smacking good. 🙂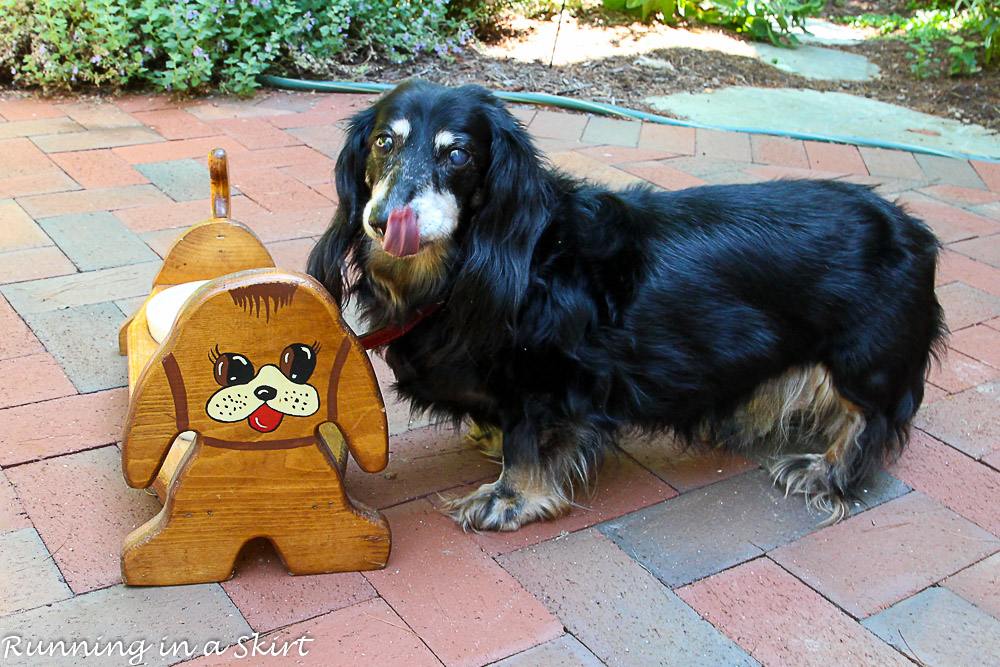 But the real test was as time passed. I noticed Rhett was up to a few of his old tricks including creating a ruckus more often! I even caught him barking at some of my neighbors trying to walk by the house. Silly dog!
He's still an old guy, but I watched subtle signs of improved alertness in him, even when we were chilling out watching House of Cards on the couch. He kept turning around to play with me! He's totally into the show, btw.
He's a little video of him after he had been eating the food!
The changes were small, but at this point in his life I'll take any change I can get. We are loving Purina Pro Plan BRIGHT MIND Adult 7+. I can only imagine the difference this food would make on a slightly younger senior dog.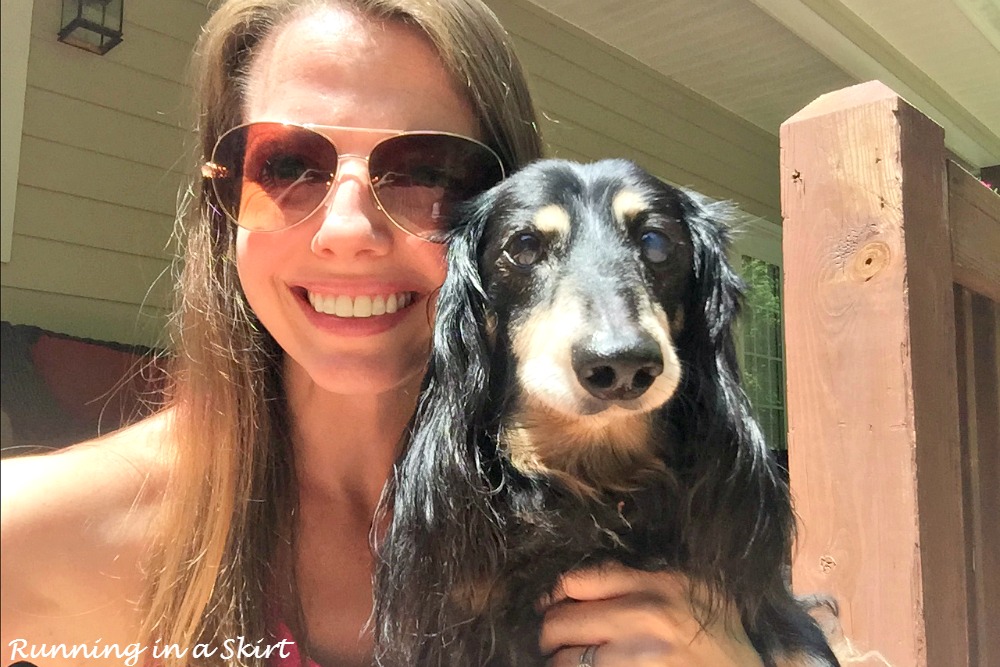 Dognition Assessment Giveaway
Now for the fun part! I'm going to be giving away a free trial of the online Dognition Assesment. It will help you learn more about the personality of your dog, at any age, and also your dogs cognitive style... how they think, learn and problem solve. By learning more about your pet you can help them and relate to them more. The site also has fun science-based games to play with them to improve their mind as they age. It's a twenty dollar value and is a such a great tool for those of us who love their dogs!
To enter follow the prompts below. The contest is open to anyone with internet and will close August 22nd at midnight.
Thanks for stopping by today! Here's what's coming up this week on Running in a Skirt...
Healthy Greek Yogurt Ranch Dressing
The Ultimate Marathon Spectators Guide
Oven Baked Zucchini Fries <--- using my giant zucchini
Fashion Friday- Dressy Black Shorts & Off the Shoulder Shirts
I'm linking up for Marvelous Monday, Amanda for Thinking Out Loud Thursday and Annmarie for Wild Workout Wednesday.
Your turn!
Tell me more about your pet?
If you have a senior dog, will you take the challenge?
This is a sponsored conversation written by me on behalf of Purina Pro Plan BRIGHT MIND. The opinions and text are all mine.