Hi guys!
The babies are sick again. They have another cold and while it doesn't seem as bad as the last one, it's still pretty frustrating because we only made it a good couple of days in between sicknesses again. The Hubs and I don't have it yet but I'm not entirely sure we will not wake up with it this morning. I'm hoping not because we have a holiday party (without the babies!) to go to tonight that I'm looking forward to. It's been a rough several months with all of these illnesses and I'm honestly thinking about just keeping them home until our Florida trip after the New Year. It seems like every time I take them out they catch something! Does anyone have any advice?
I'm also having a terrible time with my sinuses and every time I catch something from them it's turned into a sinus infection. My regular doctor even suggested going back to the ENT who did my sinus surgery... which was really disheartening for me. I had been on such a healthy streak! I've decided to see if I can put it off until January but I'm not feeling great again.... with lots of headaches... so it might not wait. I don't have time for another round of sinus surgery and the long recovery with two babies... so please send healing thoughts my way.
In less depressing news, we did make it out to see Santa at the Biltmore Estate on Sunday!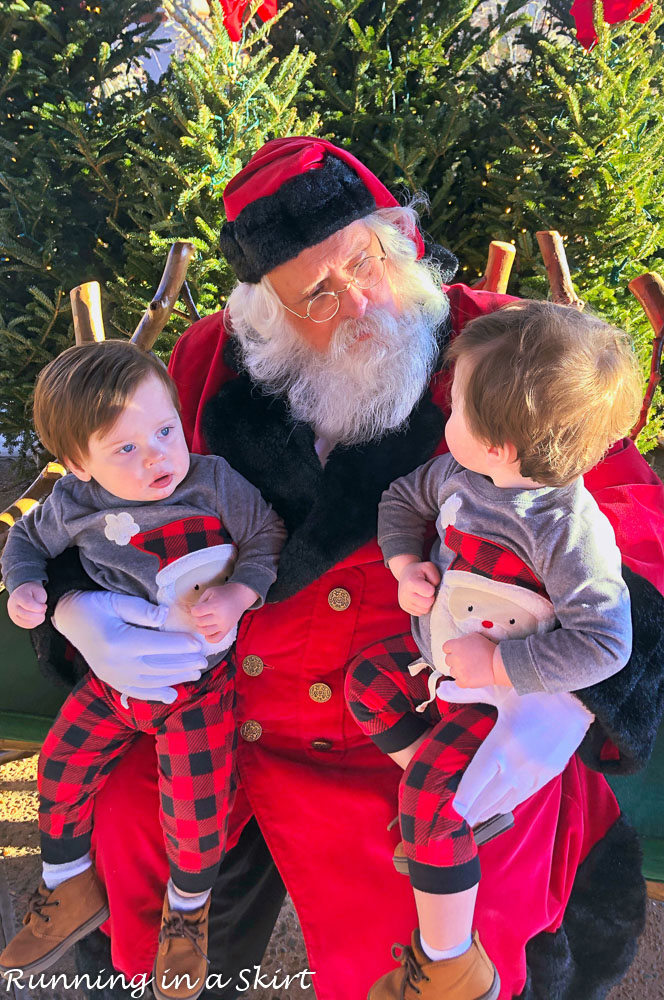 This is honestly one of those things I was really looking forward to and it was pretty fun. The Santa at the Biltmore was so sweet and the boys did well. No crying at all!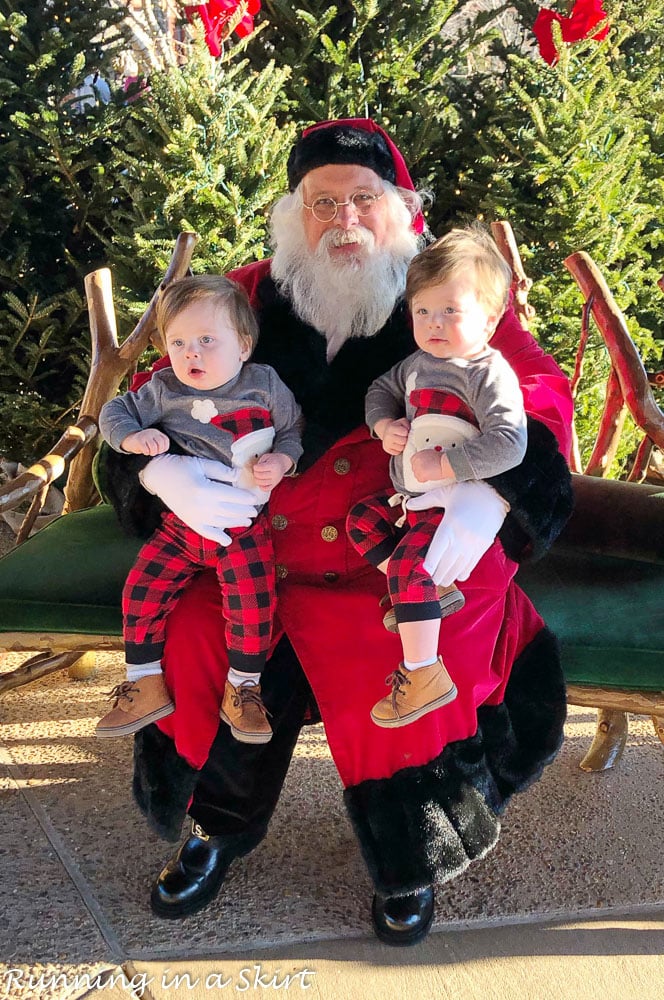 The professional Biltmore photographer almost got a smile out of both of them. They were definitely a bit confused by the whole experience.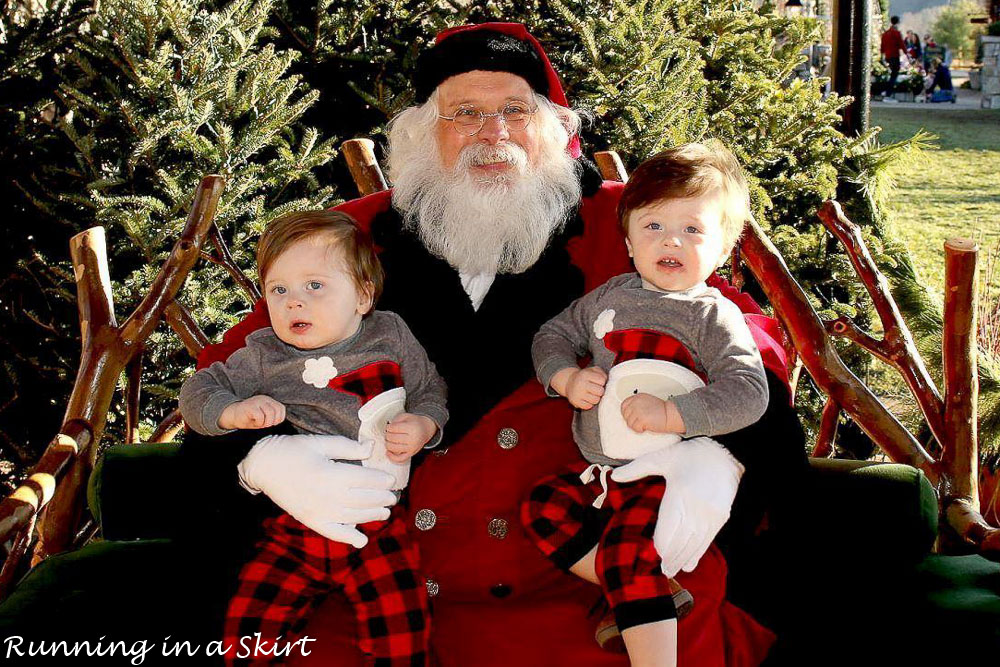 We also got this cute family photo which I love. It's a shame my super happy babies were so stoic for the photo though! 🙂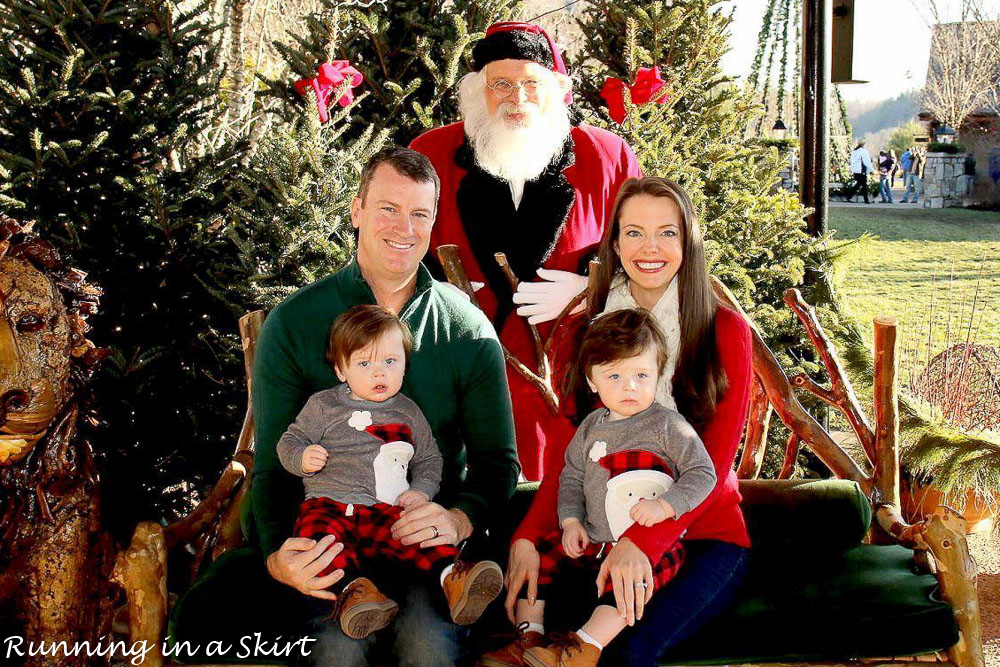 I also have more HUGE family news to share this week! My Brother and his wife, Erica, had their baby!!!!!!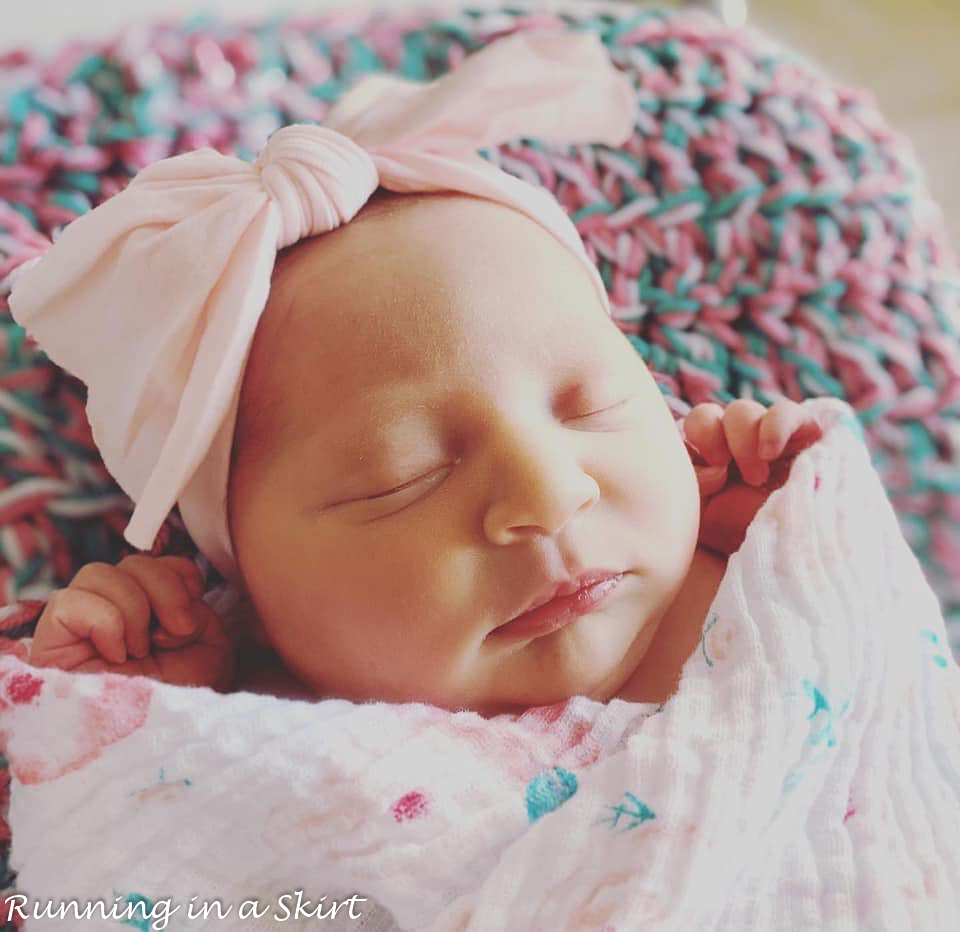 Delilah Sutton was born last Saturday and is 6 pounds, 14 ounces of pure perfection. She came a few weeks early and I am obsessed with her.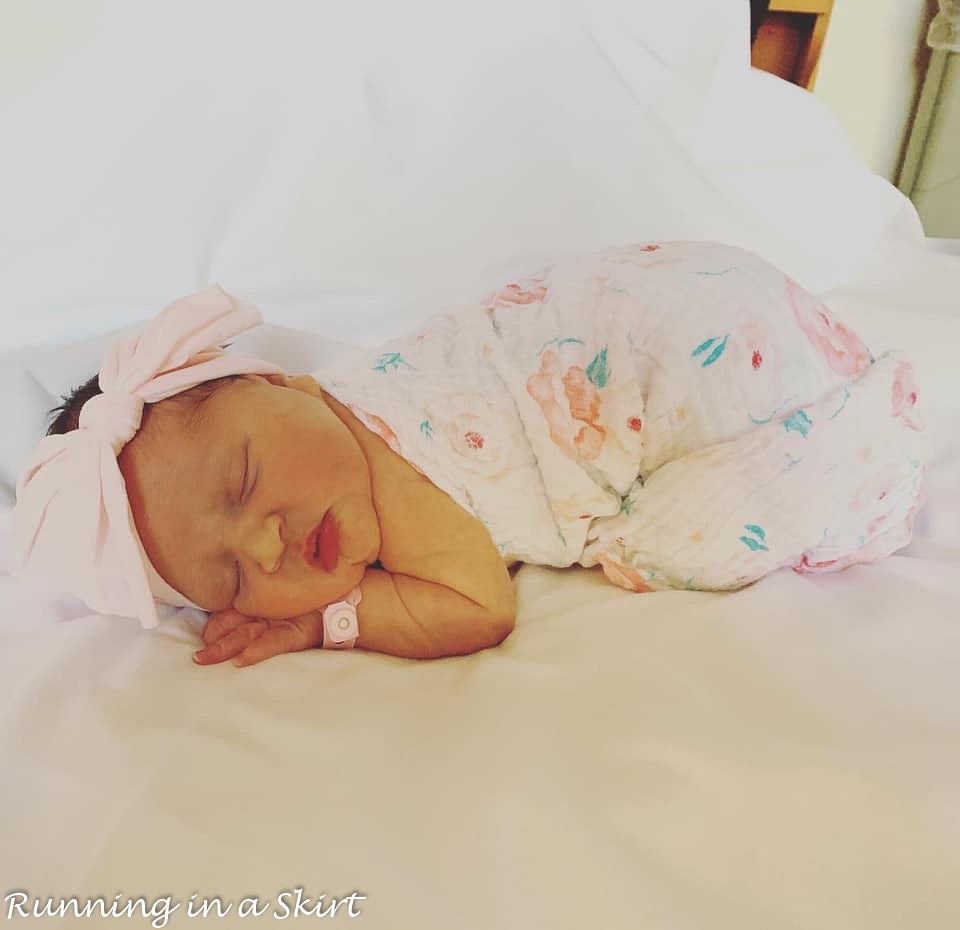 She is a DOLL and I can't wait to meet her! I was going to go yesterday, but with the boys sick, I didn't want to risk getting her sick. I wasn't sure If I was a carrier of whatever they have. I'm hoping I can go next week.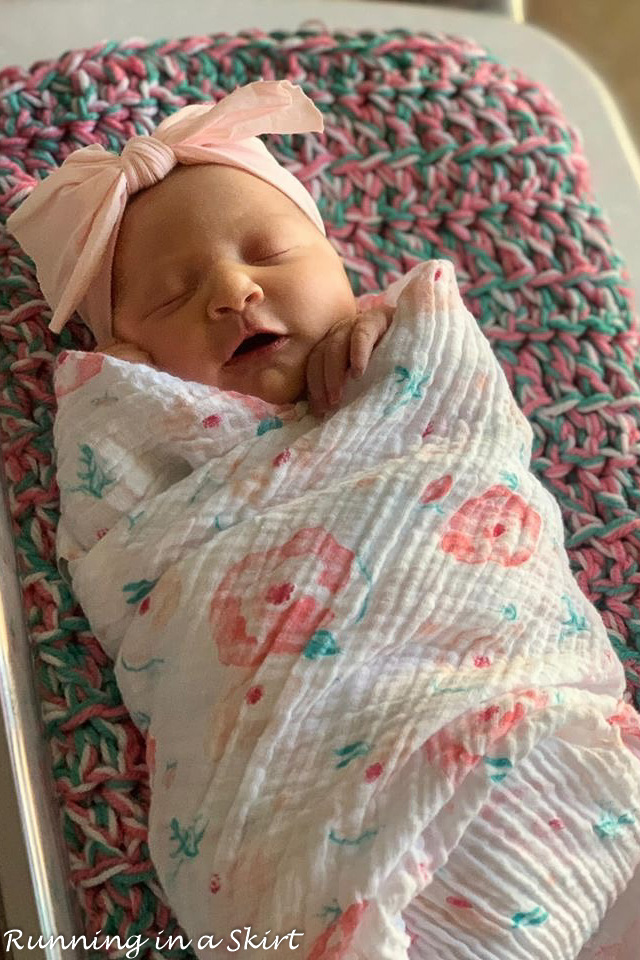 We are so happy the boys have a new cousin and can only imagine all the fun we will have in the years to come.
That's about it for this week! I'm not sure I could have stuffed this post with more cuteness. 🙂
I hope you have a wonderful weekend and I'll be back Monday to share some of our Christmas card photos. See you then.