Hey y'all! It's been another fun week in the mountains. The weather has been all over the place. We've had some warm sunshine, rainy days, and lots of fall color. We've tried to make the most of it all.
In case you missed it, here's what I've published recently on the blog...
The highlight of the week was I took the boys on a few adventures on my own. I packed them up to walk around the local park. The fall color is just starting to pop and they seemed to enjoy it.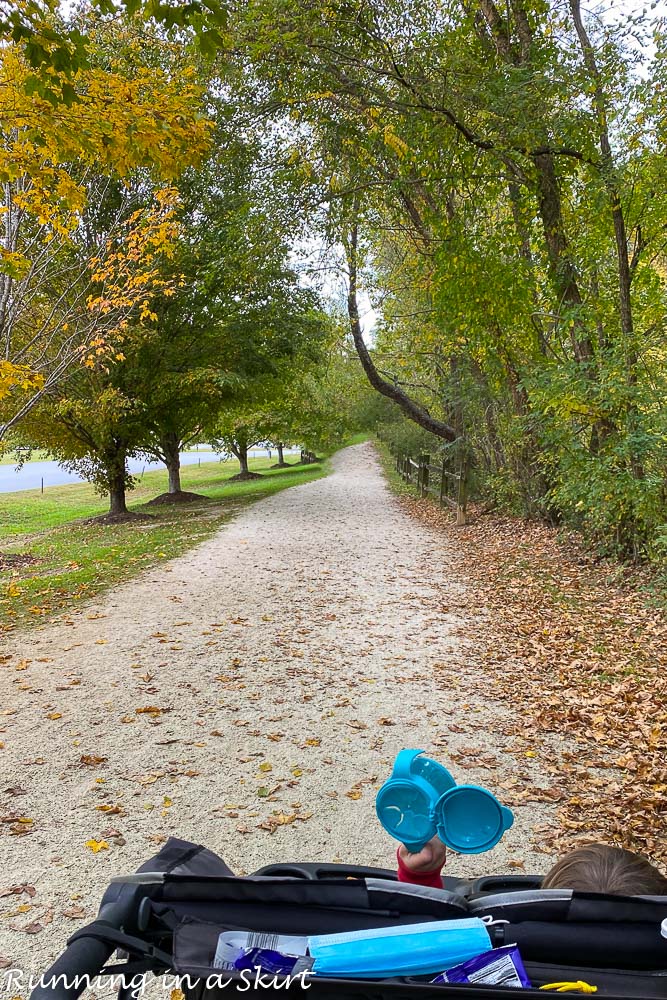 There were some huge leaves along the path that I let them play with and they were fascinated. I tried to give them a little lesson in how seasons work but I pretty sure they just wanted to smoosh the leaves. 🙂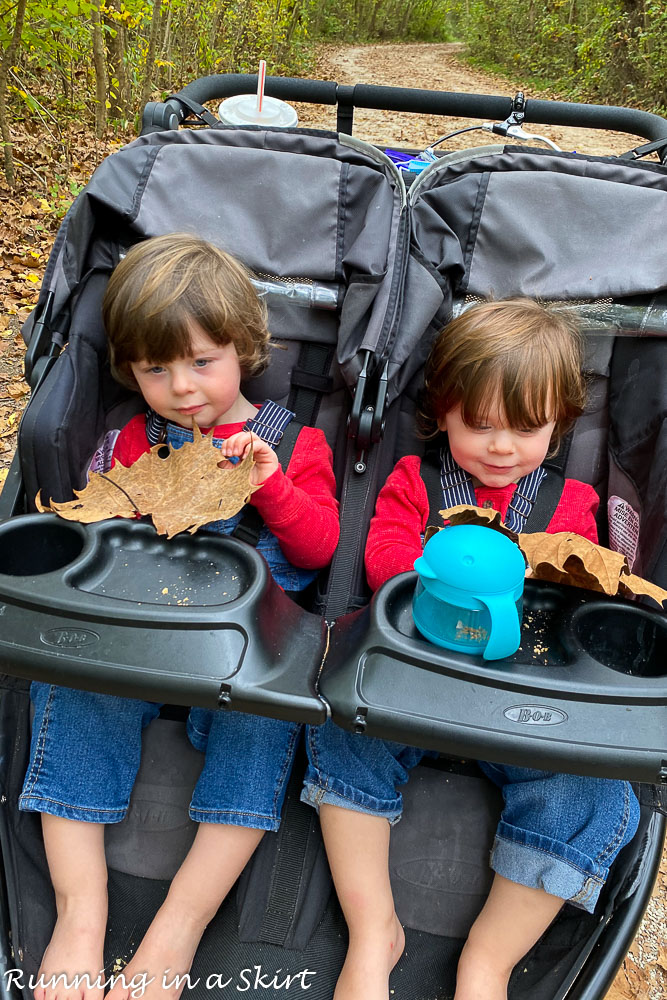 We also took a short morning trip to the Biltmore to see the animals. They have a big open area with some farm animals.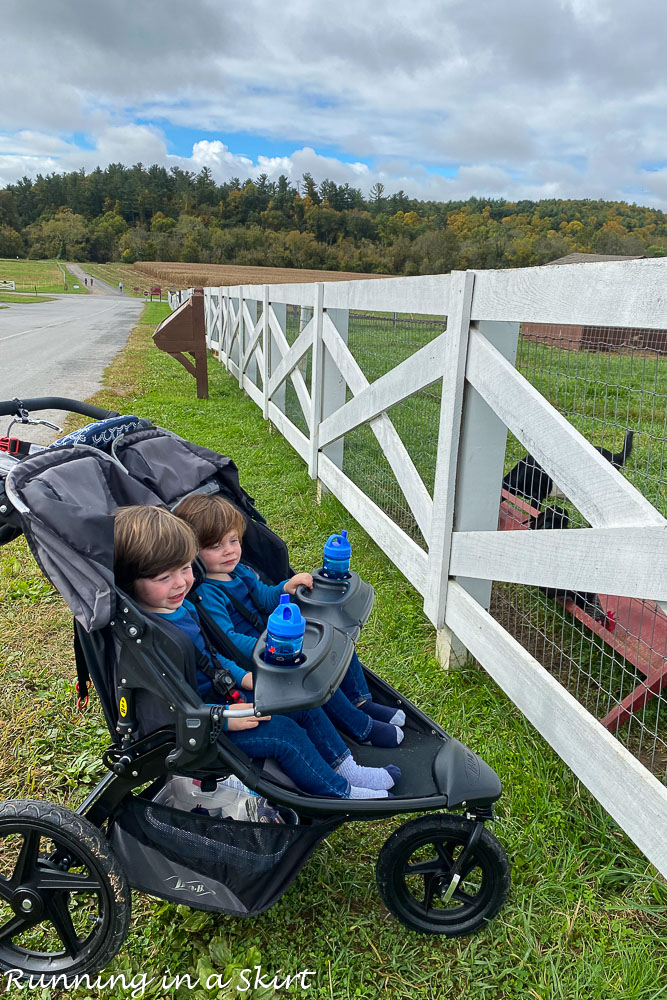 They really got a kick out of it and it was nice to be able to find something else to do where there weren't many people. I was feeling pretty good about getting them out twice this week!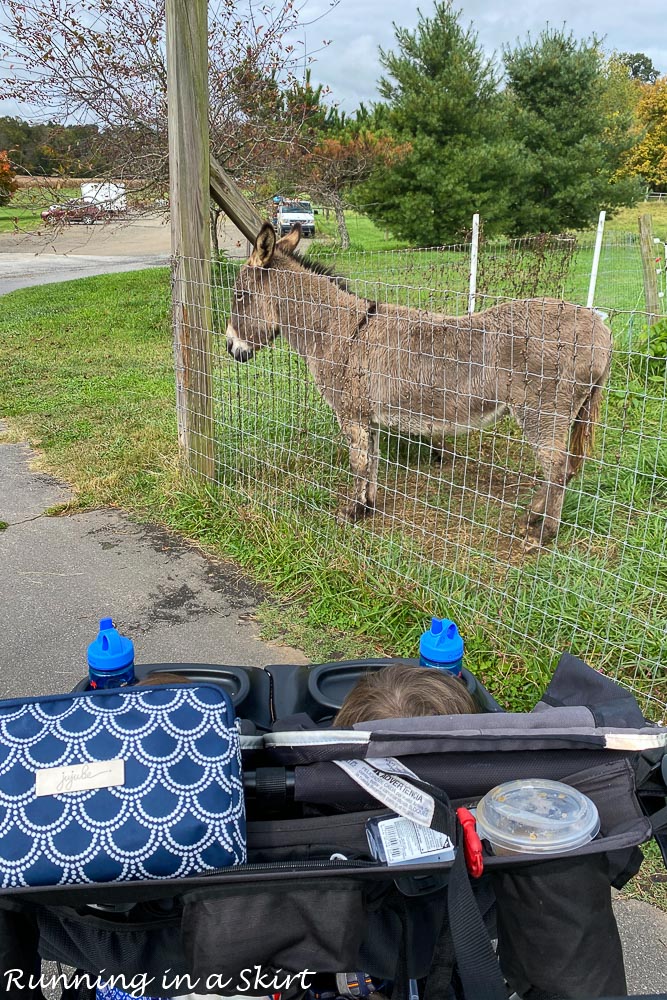 The weekend was super rainy so I pulled out some rainy day activities. The best one ended up being the playdough.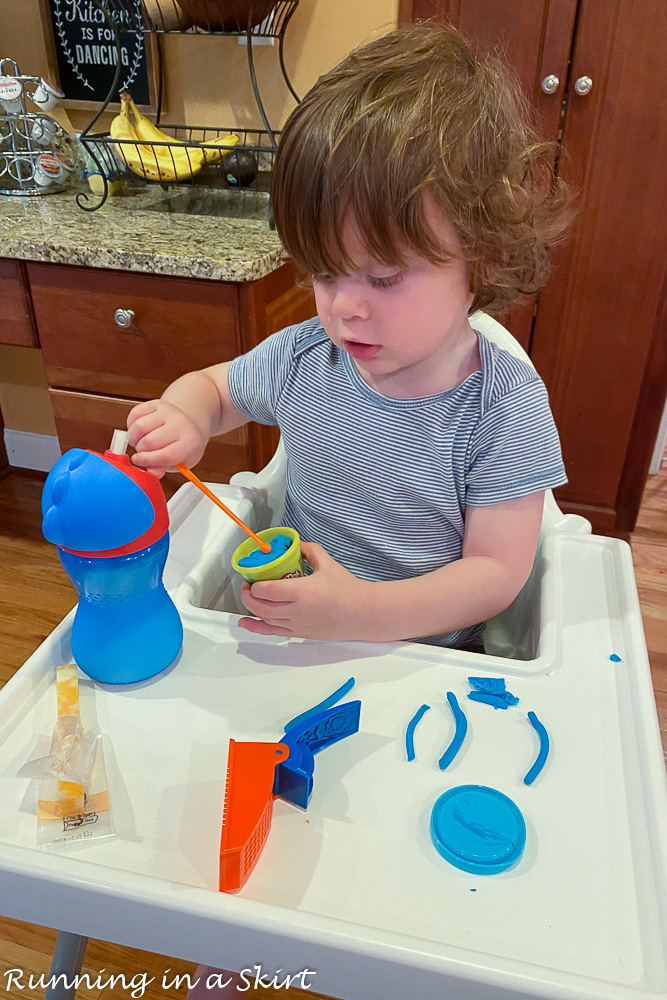 The boys played with it for a solid HOUR which is basically unheard of in toddler time. I'm definitely going to have to get them more toys to go with it.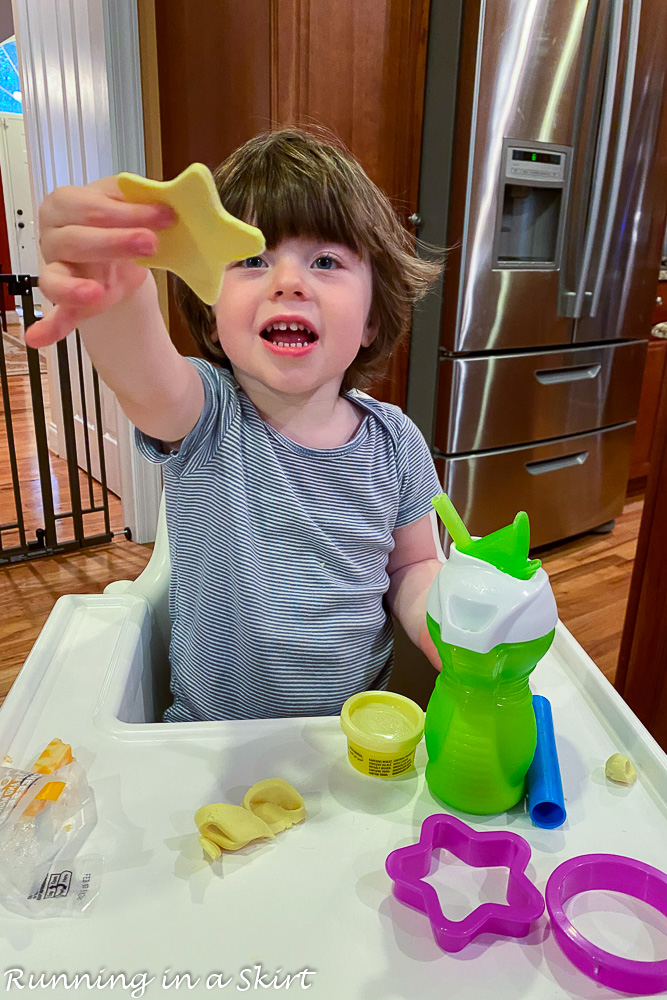 When it wasn't raining I got the boys outside. They somehow found the brooms that we clean the garage floor with.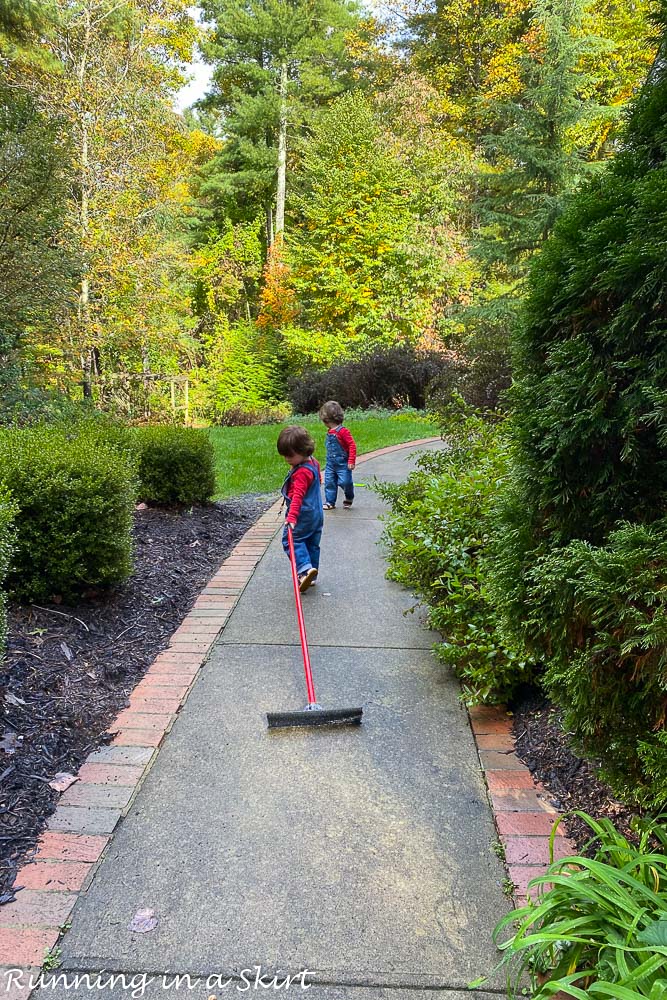 They got a kick out of playing with those!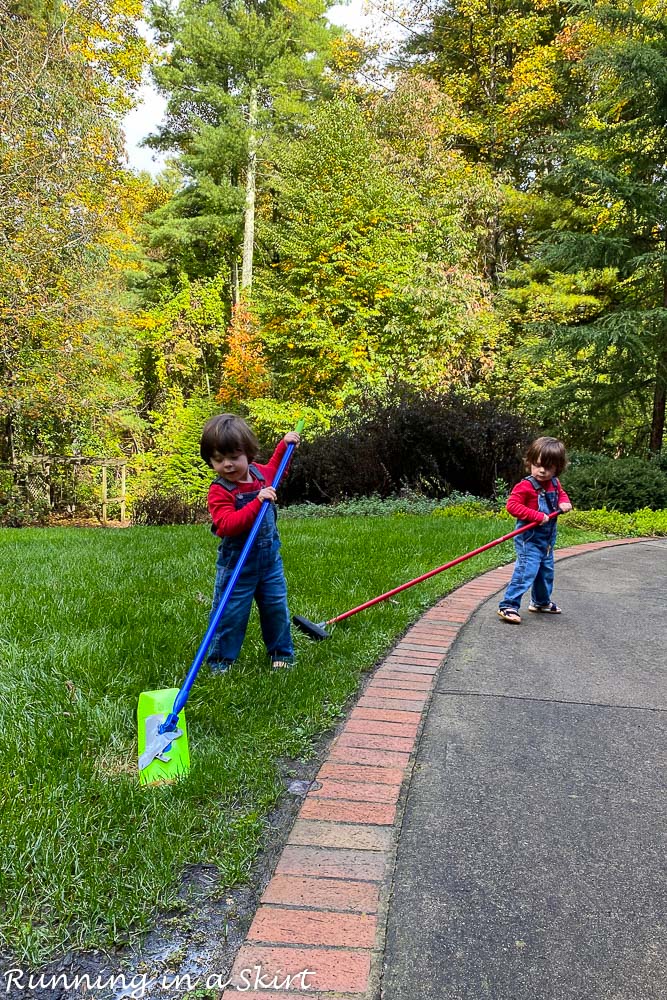 I tried to get a cute photo of the boys in these red chairs again but instead, they just wanted to push them over. Posed photo attempts are pretty funny these days.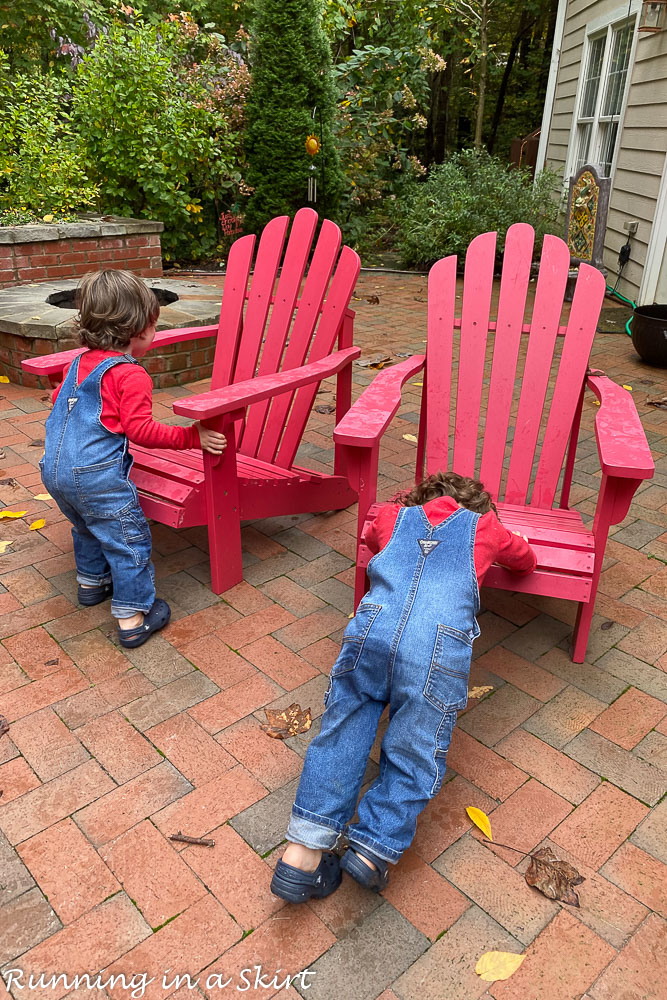 After the rainy weekend, the rest of the week actually turned warm again and we were all back in shorts! I love the warm weather so I'm happy about each warm day we have.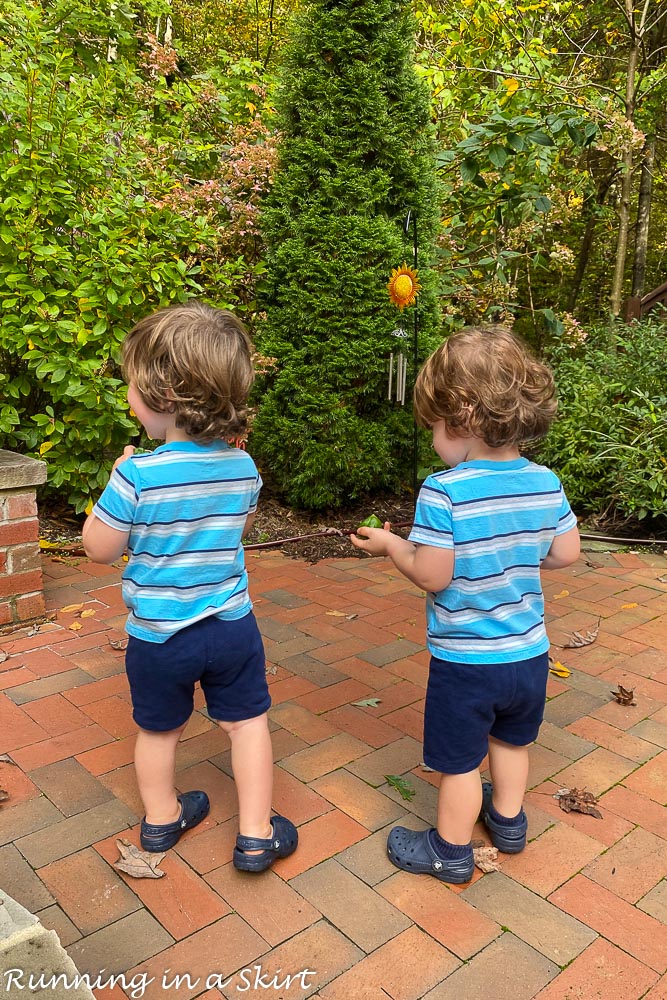 I spent the end of the week getting us packed up for our trip. We are leaving for Amelia Island tomorrow. I've never been so I'm excited to explore someplace new to us. If you've been, please send suggestions by way.
We don't normally take another beach trip this time of year but we figured why not since we missed out going so many places in the spring. I'm SO excited to be a the beach again and for family time. The Hub's also just finished his fall tax deadline so it will be wonderful to get him back.
That's about it for the week! I'll be sharing two brand new recipes with you next week so be sure to stop by.