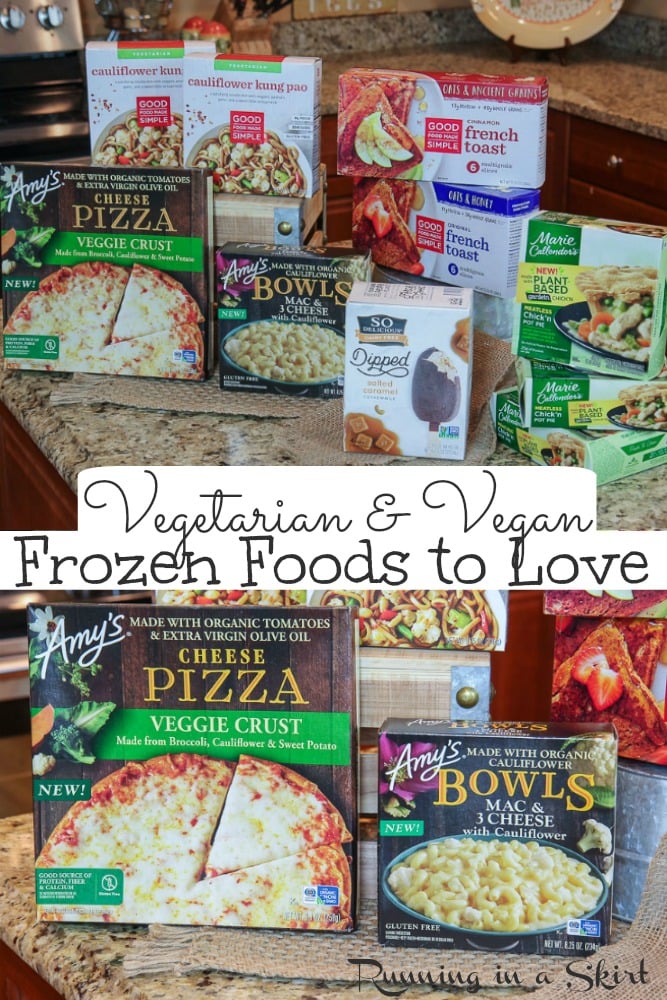 You'll never believe the vegan and vegetarian frozen foods haul I got at Walmart! You are going to love these great specialty items at amazing prices.

I'd like to thank ConAgra, Danone, Good Food Made Simple, and Amy's Kitchen for sponsoring this post. As always, all opinions are my own. Thank you for considering buying from companies who support Running in a Skirt.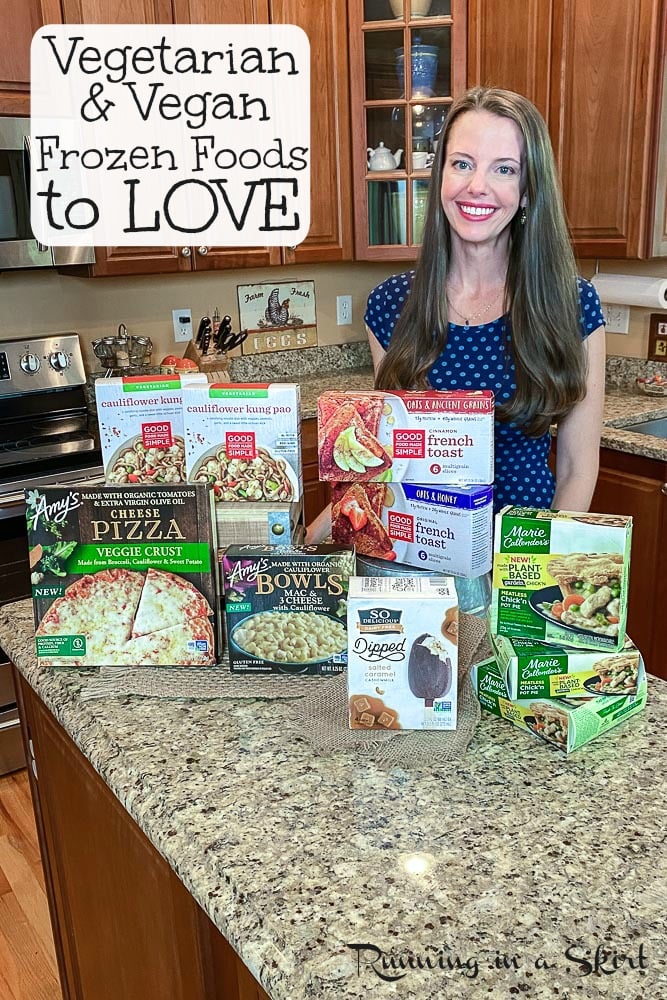 For years I've kept frozen fish, seafood, vegetables, and bread in my freezer. I love fresh food as much as the next person but the convenience of having a well-stocked freezer can't be overlooked, especially in today's world where we are staying home more and more.
Keeping a stocked freezer means even when I run out of my fresh groceries I can still make delicious meals for the family. One of my favorite dinners is frozen salmon, frozen green beans, and frozen rice. Once it's all made, you'd never know it came out of a deep freeze.
I stock lots of basics in my freezer but I also keep some prepared convenience items like frozen breakfast foods and frozen meals. With the twins, there is so little time these days that I will do anything to save a few minutes here and there.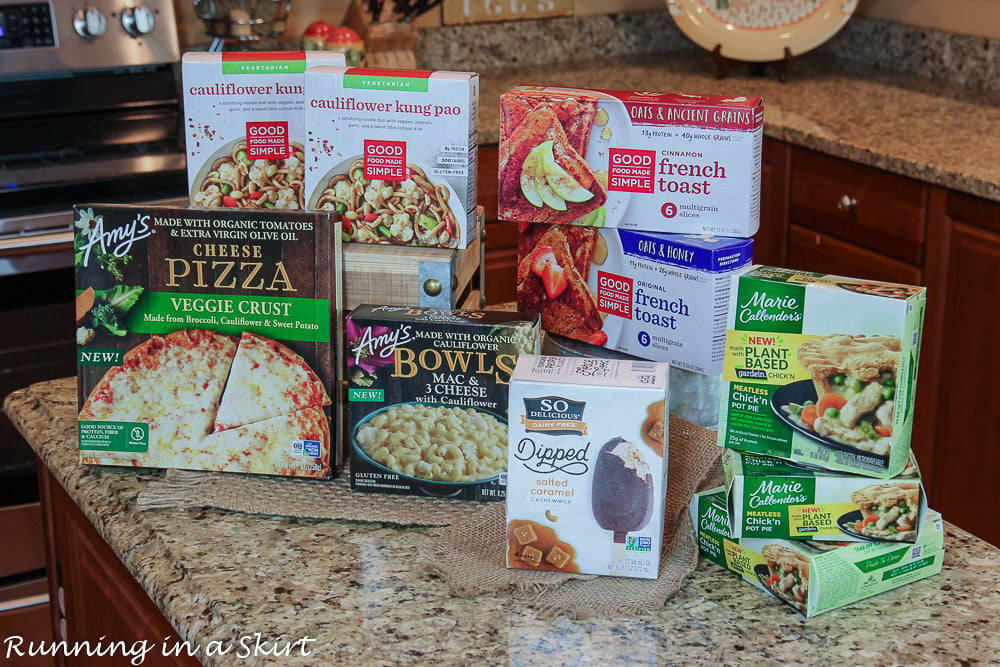 I recently did a big grocery order at Walmart by curbside pickup and was blown away by all the new vegan, whole-grain, dairy-free and vegetarian frozen foods available there! When I became a pescatarian long, long ago there were no vegetarian or vegan frozen foods AT ALL and now you can get a great variety of them not just at specialty stores but at Walmart... which is pretty amazing.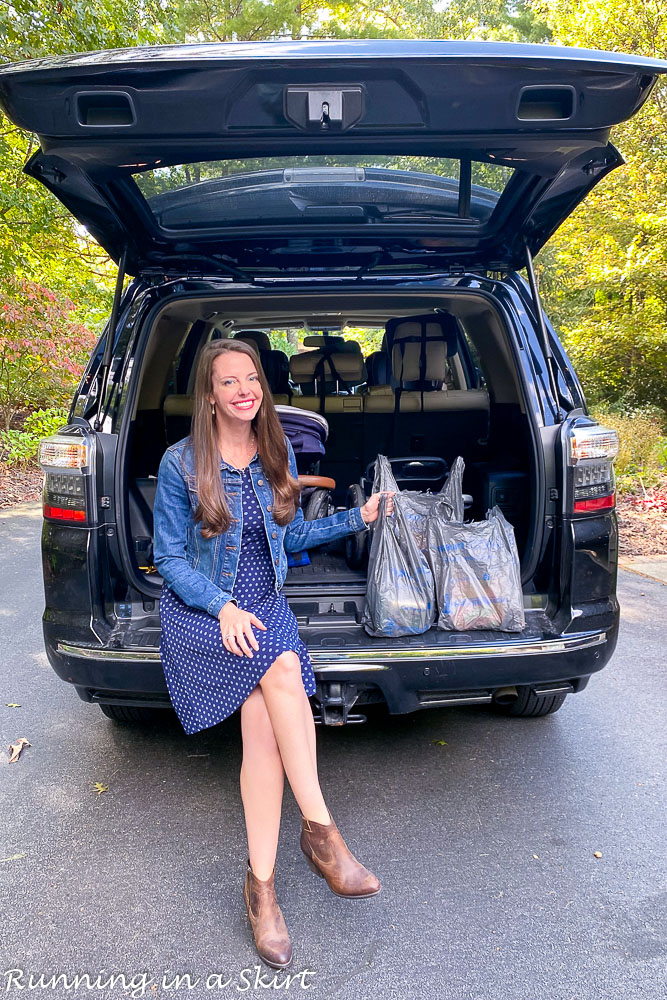 Here are a few of my favorites.
6 Vegetarian Frozen Foods to Love
Amy's Mac & 3 Cheese with Cauliflower Bowl
Amy's Mac & 3 Cheese with Cauliflower Bowl is a bowl of cozy goodness. Instead of just having Mac & Cheese this bowl also has cauliflower for some additional plant-power. It's also made with gluten-free rice pasta. It's still creamy, cheesy, and delish. Each package has 340 calories and 12 grams of protein making this a great light meal idea.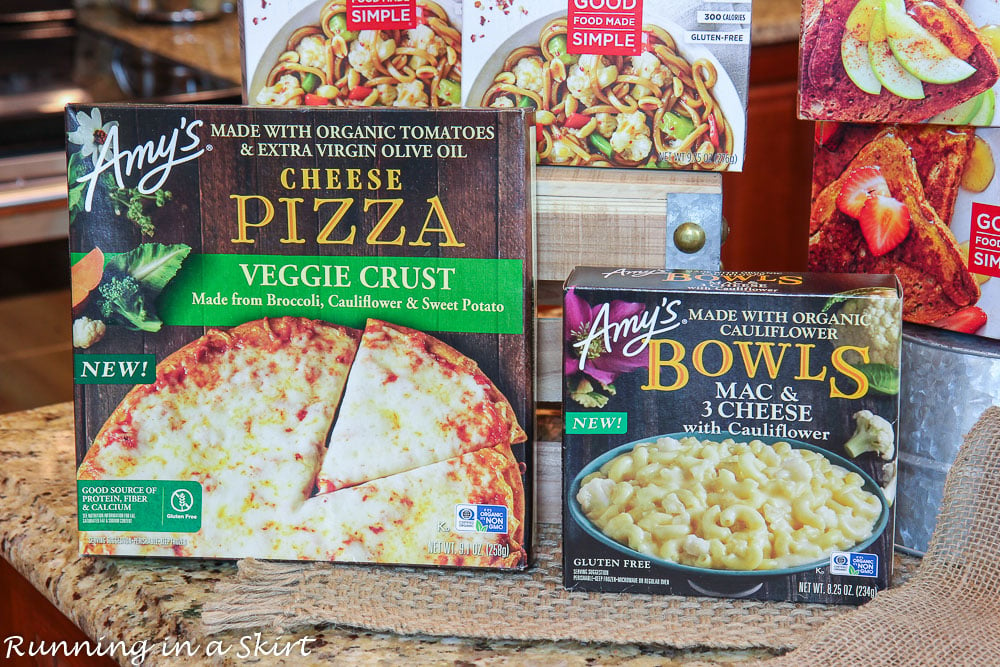 Vegetarian, Gluten-Free, Tree Nut Free, Soy Free & Kosher
Amy's Kitchen Cheese Veggie Crust Pizza
Looking for a frozen pizza that's gluten-free and has more veggies? Amy's Kitchen Cheese Veggie Crust Pizza is made with a gluten-free crust that's made from broccoli, cauliflower, and sweet potato. It's topped with tomato sauce and melty cheese for a satisfying slice you'll love.
I popped mine in the oven and it came out perfectly golden for a family dinner.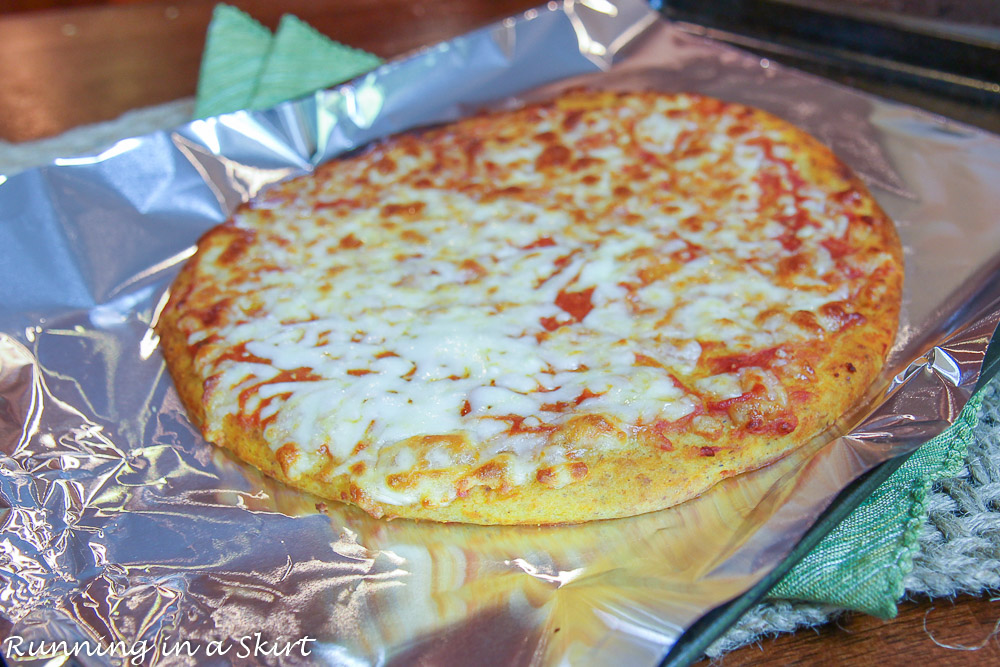 The twins and I all are fans! They didn't even know they were eating a veggie crust which is a total Mom win.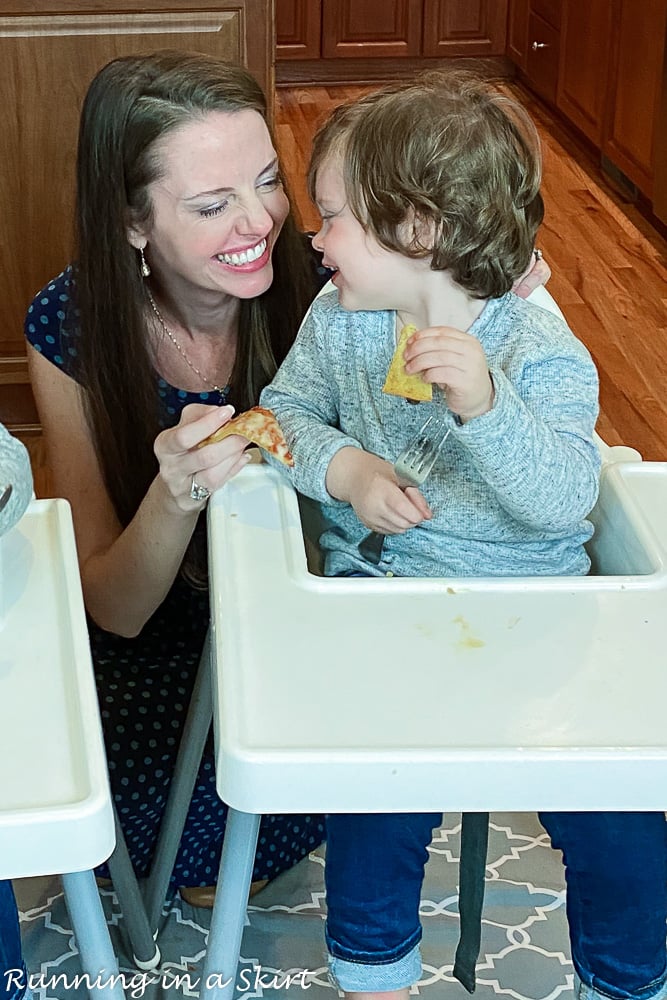 Vegetarian, Gluten-Free, Tree Nut Free & Kosher
Good Food Made Simple Cauliflower Kung Pao
Love Asian takeout but not the wait? Good Food Made Simple Cauliflower Kung Pao is filled with zesty goodness and is delish. It's a vegetarian bowl of cauliflower, veggies, and gluten-free noodles topped with an organic tamari based sauce. The entire meal is 300 calories making it a great option if you are watching your intake.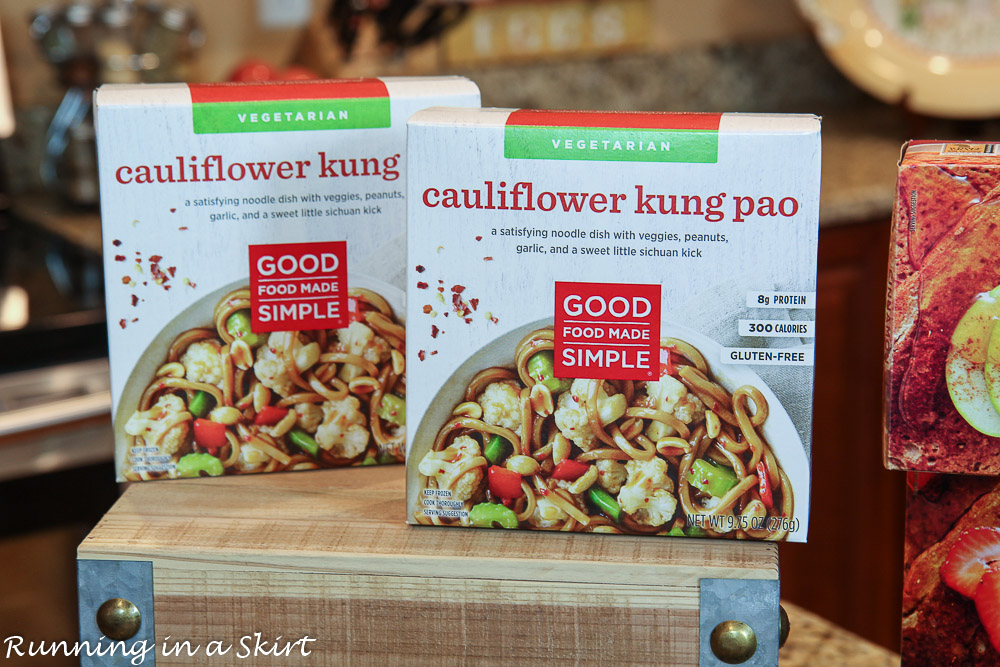 Vegetarian & Gluten Free
Marie Callender's Chick'n Pot Pie made with Gardein Plant-Based Chick'n
I'm actually SO excited Marie Callender's is now making their pot pies in a vegetarian version. I don't crave or miss meat but I've often thought a vegetarian version of a chicken pot pie would hit the spot. NOW it's a thing and I'm stoked. This might be my all-time favorite vegetarian frozen foods option.
This delightful comfort food favorite features a scratch-made flaky crust and perfectly seasoned filling. It tastes homemade out of the microwave or oven. Instead of chicken, there is Gardein plant-based "chicken" called Chick'n which gives each serving a hearty 25 grams of protein. I'm in love. 🙂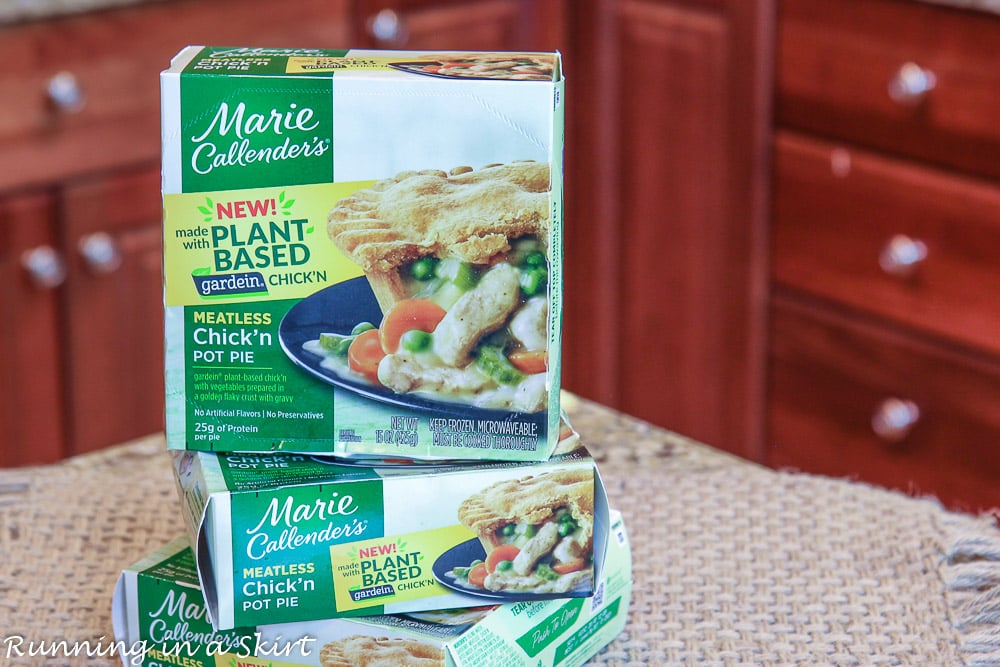 This meal is a bit of an indulgence but I feel like I've been waiting decades for this and I LOVE it.
Vegetarian
Good Food Made Simple French Toast
Fluffy french toast I don't actually have to make? Sign me up! Good Food Made Simple French Toast is filled with wholesome ingredients and familiar flavors. They taste homemade and come in two flavors: Oats & Honey Original or Oats & Ancient Grains Cinnamon French Toast. Each serving features 11 grams of protein too.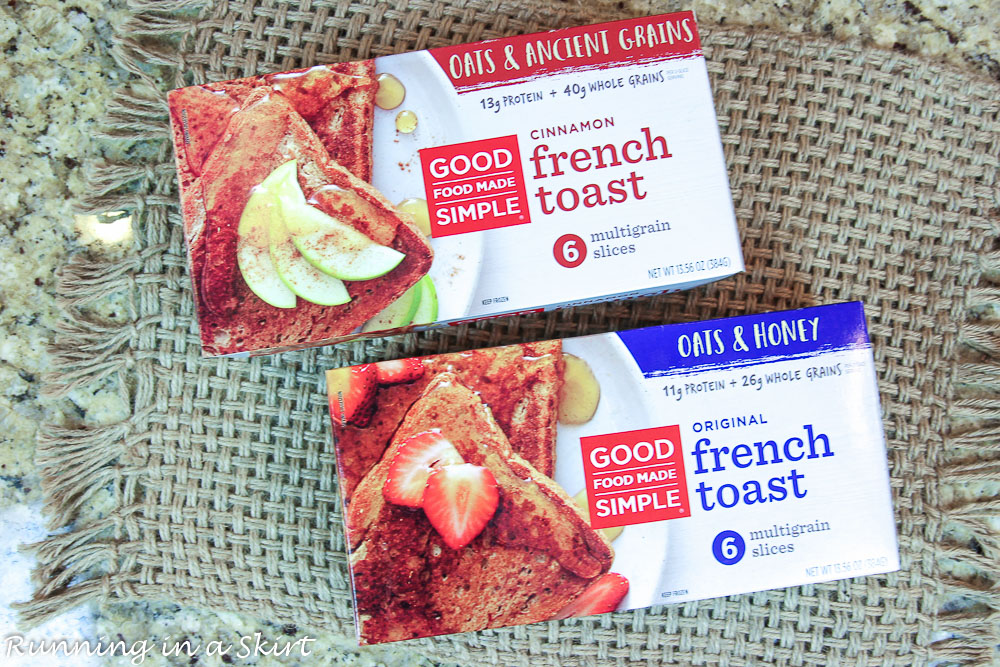 The boys also ate this for breakfast one day and give it two thumbs up.
Vegetarian
So Delicious Frozen Dessert Bars
Vegan dessert??!! YASSS!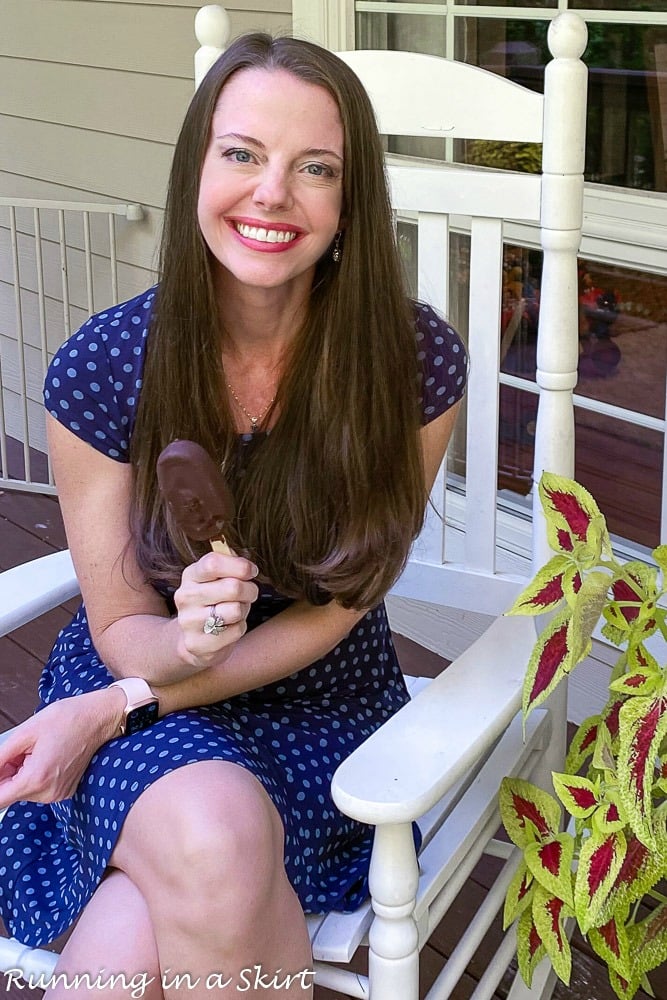 So Delicious Frozen Dessert Bars are made with creamy plant-based milk and dipped in DELISH dark chocolate. They come in Salted Caramel and Mocha Almond Fudge which is just as delightful as it sounds. Even if you aren't vegan or have a dairy allergy these bars are DELICIOUS and make a great evening snack. These are a wonderful option if you are looking for vegan frozen foods.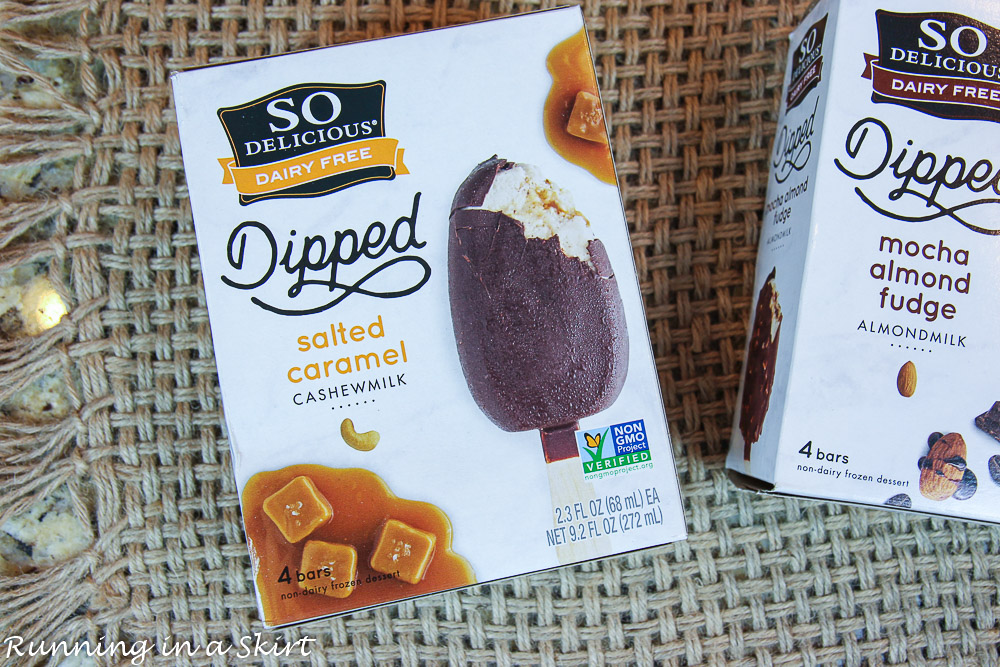 Vegan, Vegetarian
Vegan & Vegetarian Frozen Foods at Walmart
The coolest thing about this vegetarian frozen foods haul was that I got it all at Walmart for amazing prices. I was seriously surprised at the super competitive prices and amazing value. You can shop in-store or do an online pickup or delivery. I did a curbside pickup and it was super easy to navigate.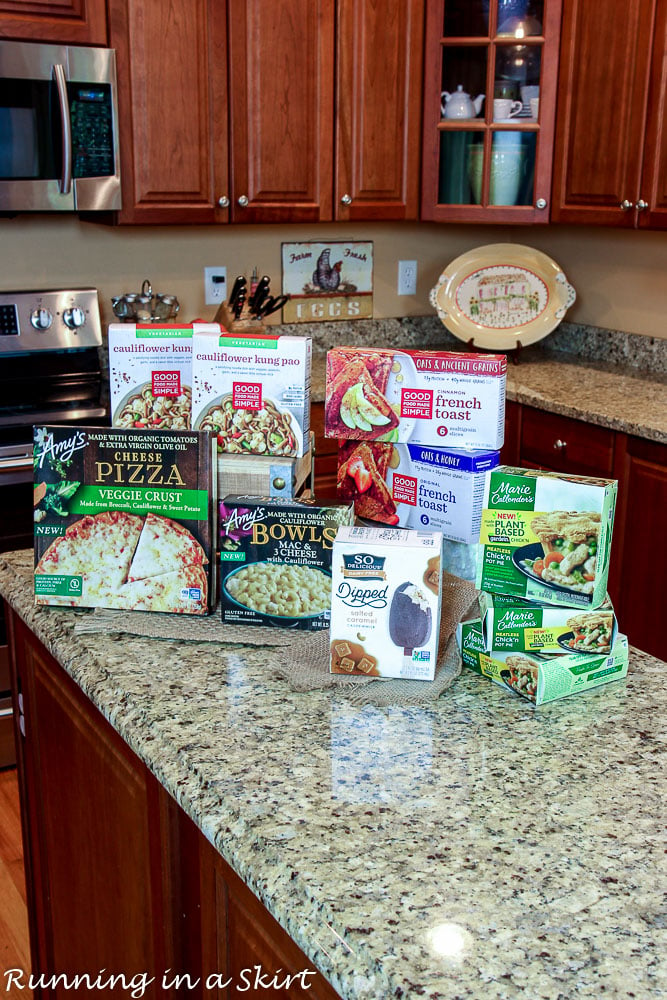 I love that Walmart continues to increase the number of foods they have for those of us with specialty diets plus you can't beat their prices.
Give these goodies a try and let me know what you think!

Pin for later...