Hi guys! I had such a fun week! After being sick, it was so nice to get out and about and do some things again. Here are a few highlights from my week.
We had such a fun time at the Nature Center in August I decided to take the twins back for a morning adventure. I'm always a little nervous attempting stuff like this on my own, but they had a blast and stayed with me the whole time.
They even humored me with this cute picture.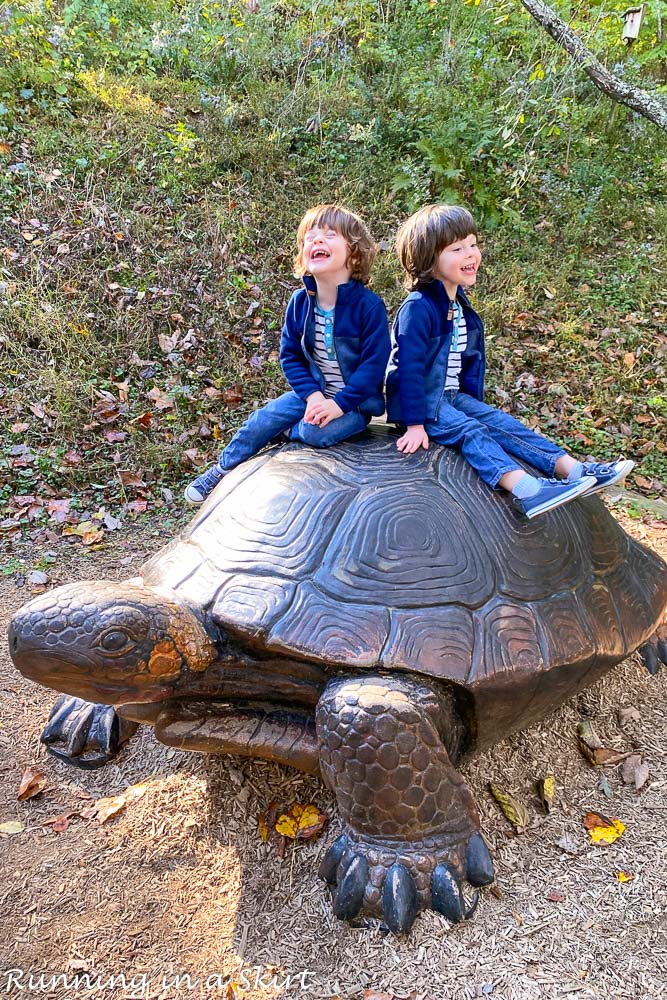 I promised them that if they listened to me the whole time we could "ride" the tractor on the way out and that was just the incentive they needed.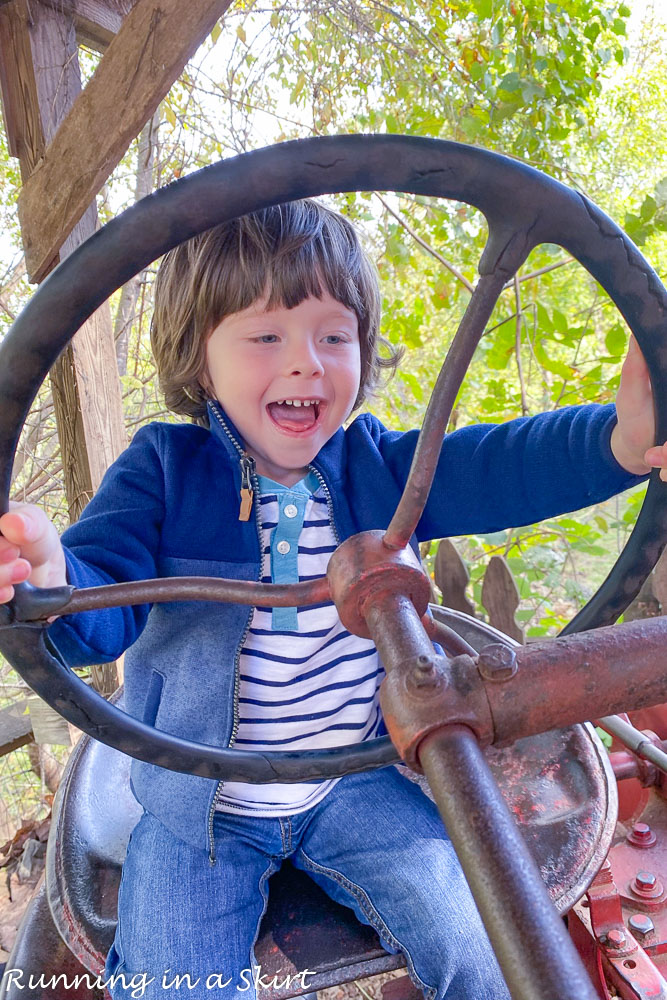 My truck-loving boys took turns doing this for quite a long time on the way out. They are so funny about what entertains them.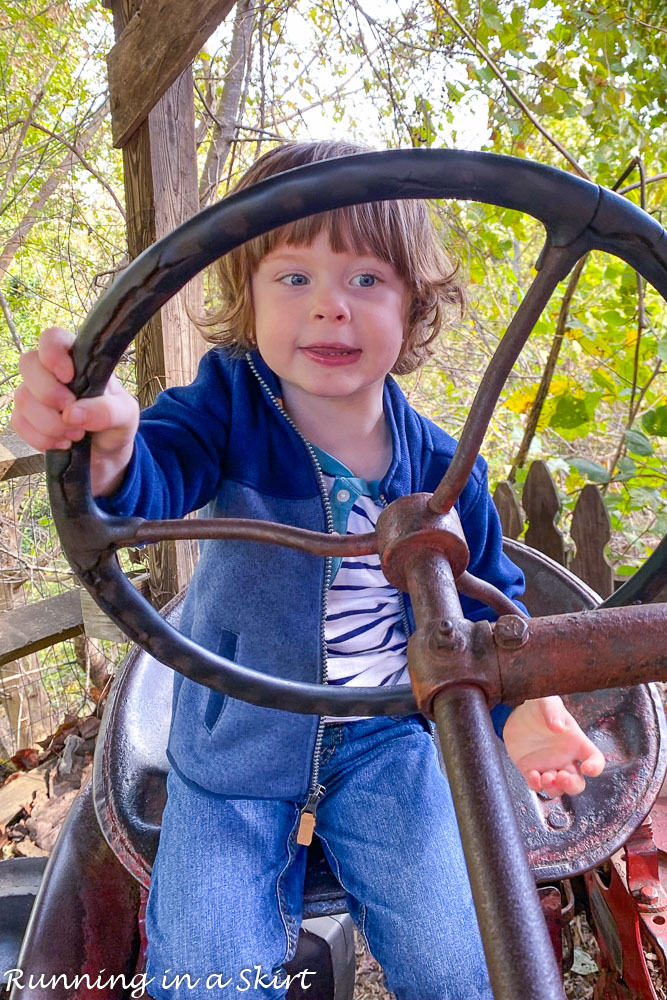 On Sunday the Hubs and I had a date afternoon. We stopped by the Biltmore to see the mum in the walled garden. They are so pretty this time of year.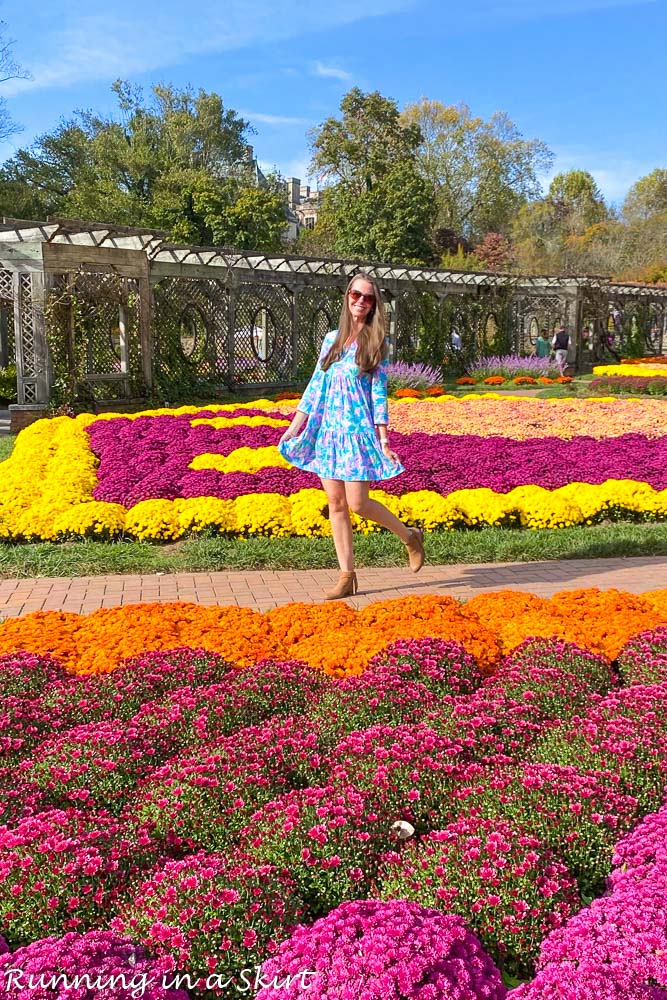 And then we went to Little Pearl for dinner. It was such a tasty dinner!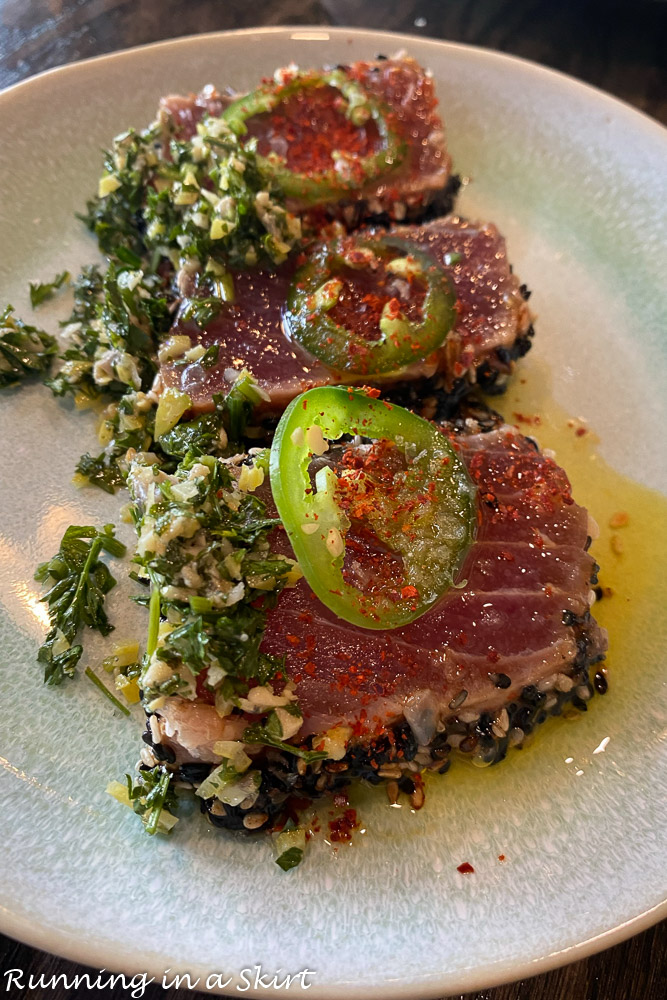 A few of my favorite dishes were this tuna above and the scallops. It has been a while since we'd had a nice dinner out of the house, so it was a nice treat.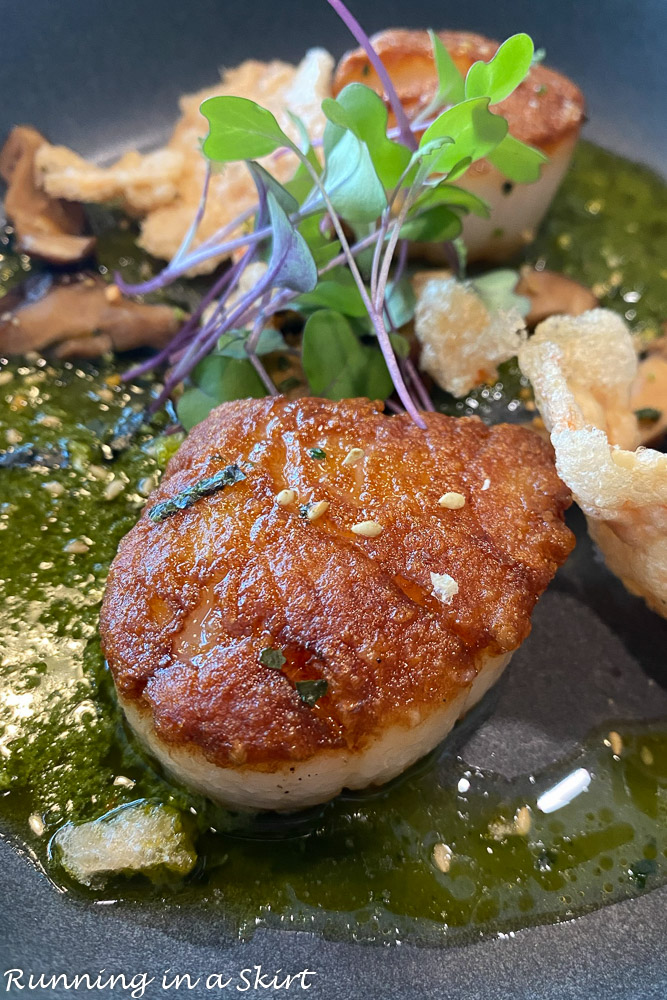 On Monday the Hubs and I played hooky and went to Hilton Head for the day. We can get there in about an hour and a half on the plane and both of us were needing some salt air.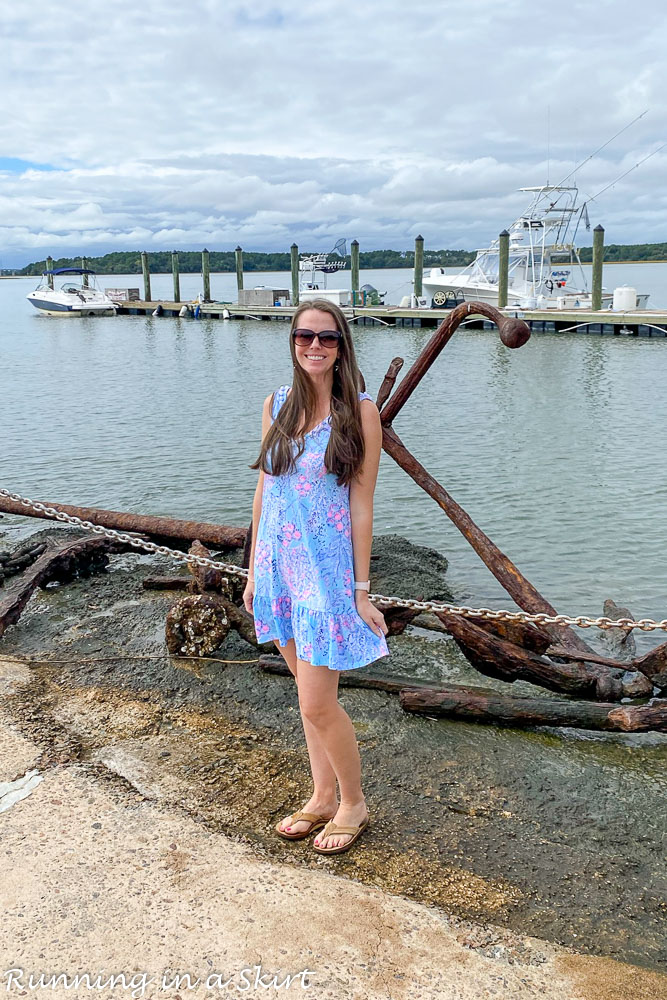 We ate lunch at Hudson's and got so many oysters. They were delish! We also were able to go to the beach for about an hour and it was really refreshing to have a little time in the sand without chasing twin two-year-olds.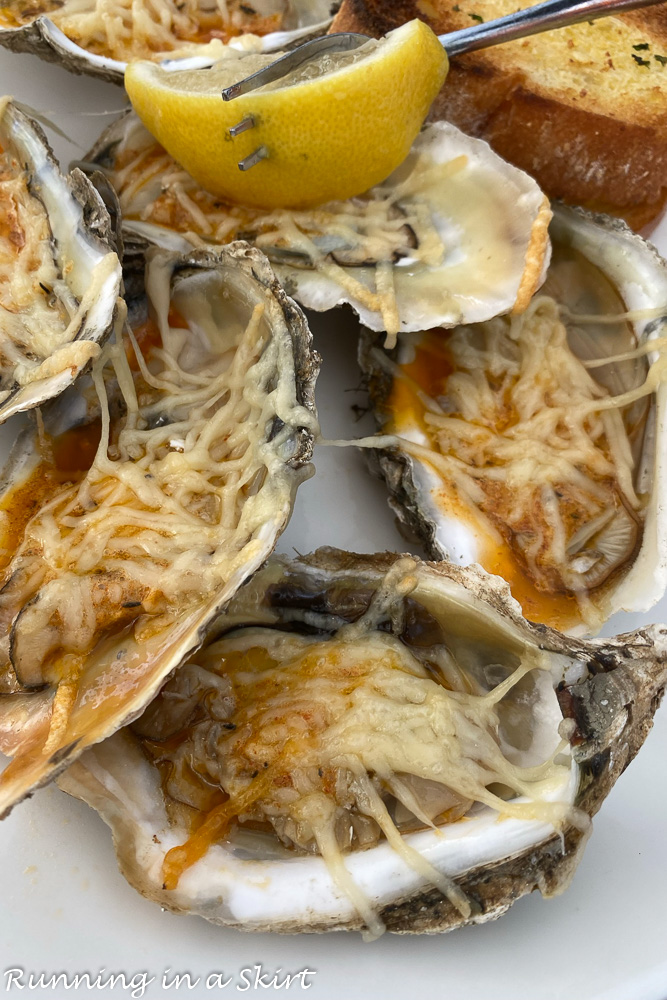 One thing that really surprised me from the trip was how green the mountains still are! Look at this view from around the Asheville airport. It's crazy how delayed fall is this year.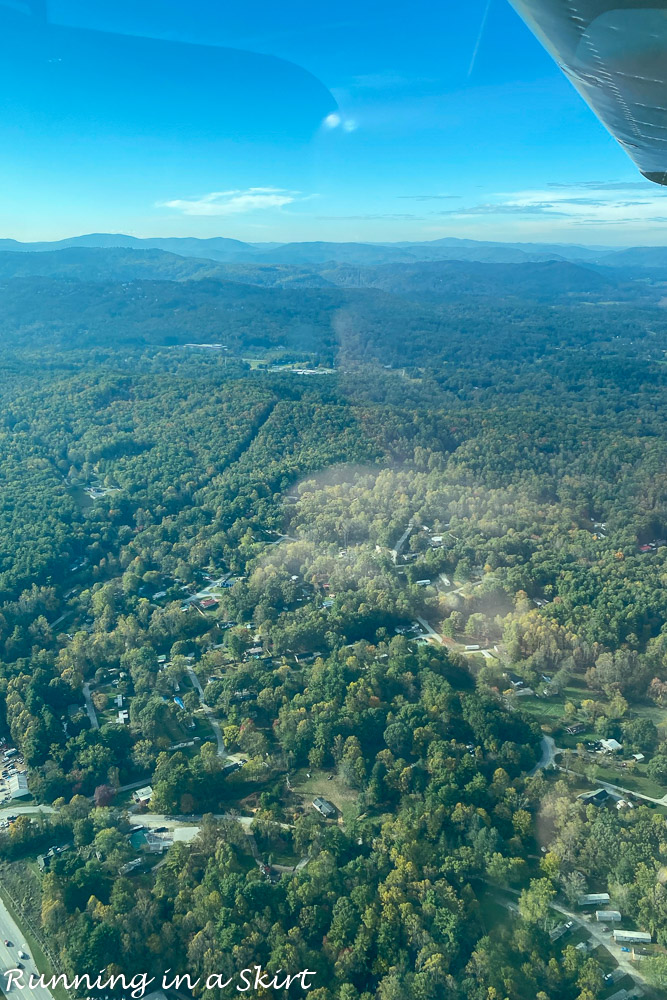 I spent the rest of the week shuttling the twins around the preschool, playing with them, and doing a little work. I'm really looking forward to this weekend because of Halloween AND we are going to see some family. The boy's costumes are SO CUTE! Make sure to check on Instagram to see them or read next week's post.
I hope you have something fun planned too! See you on Monday.