Hello! Hello!
It's been a rainy, cool week in Asheville which has been kind of a bummer considering we should be in full-on summer mode. Summer is my favorite season and I feel sad and blue every day that's not warm and sunny. Even with that, we made the most of it though with lots of fun over the Memorial Day weekend at home.
The other big news is North Carolina went into stage 2 this week and is starting to open up. Even with that change, we've decided to hold off on doing most things until we see what happens. I'm hoping that there will not be a huge spike in cases and in a few weeks we might consider doing more things but for now, we've decided it's best for our family to still mostly stay home. What's going in your part of the country? Are you still staying home or have you decided to go out? It's hard to know what the right thing to do is!
Even with the on and off rain we snuck outside for some summer fun. The boys think the hose is hilarious.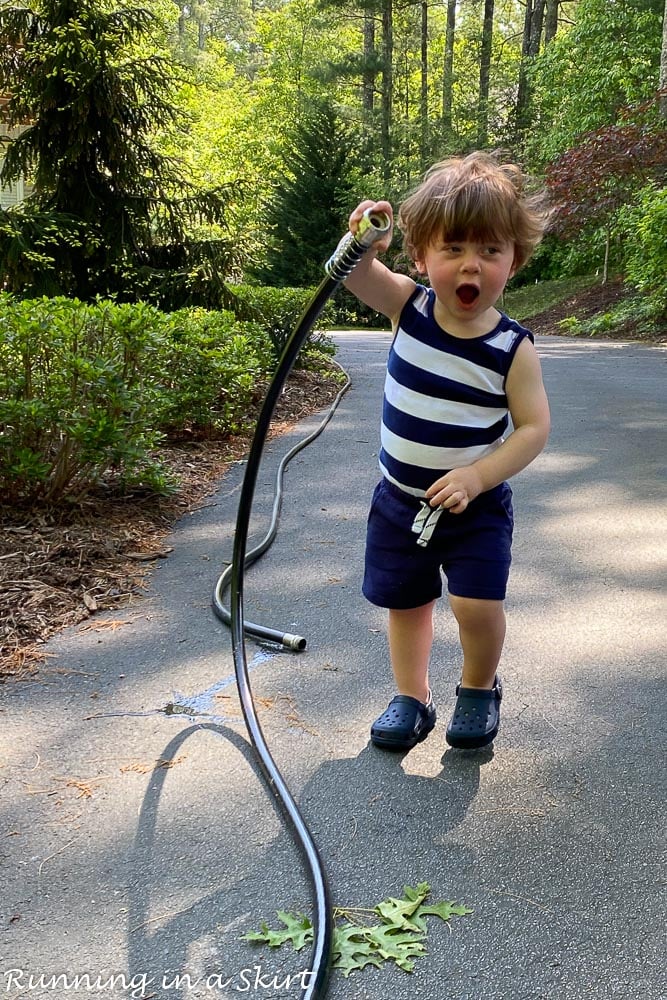 They want to "help" me water the plants.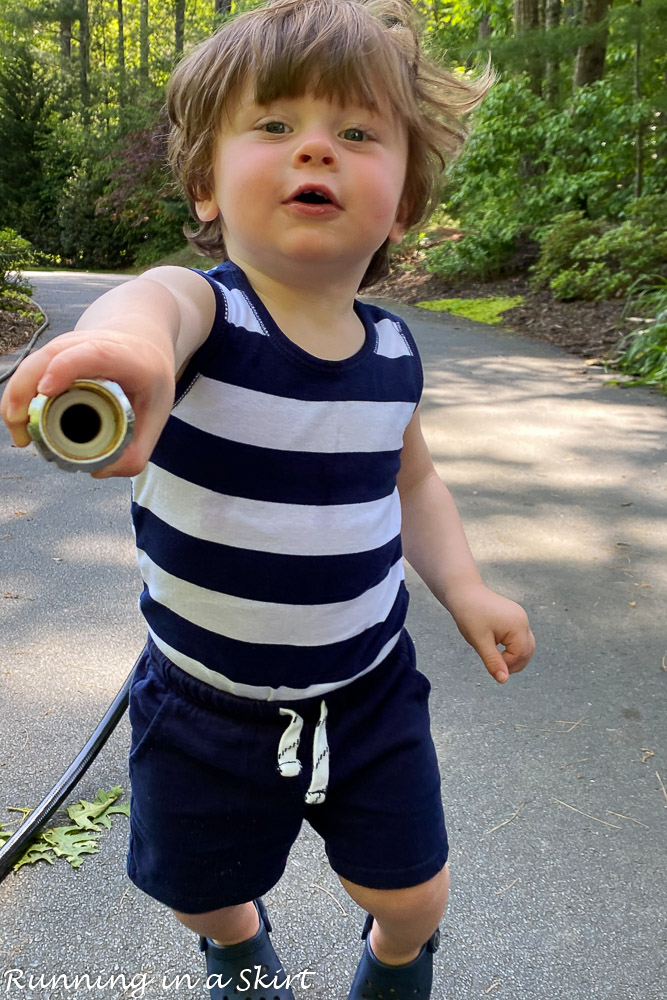 You can only imagine how unhelpful that can be. 🙂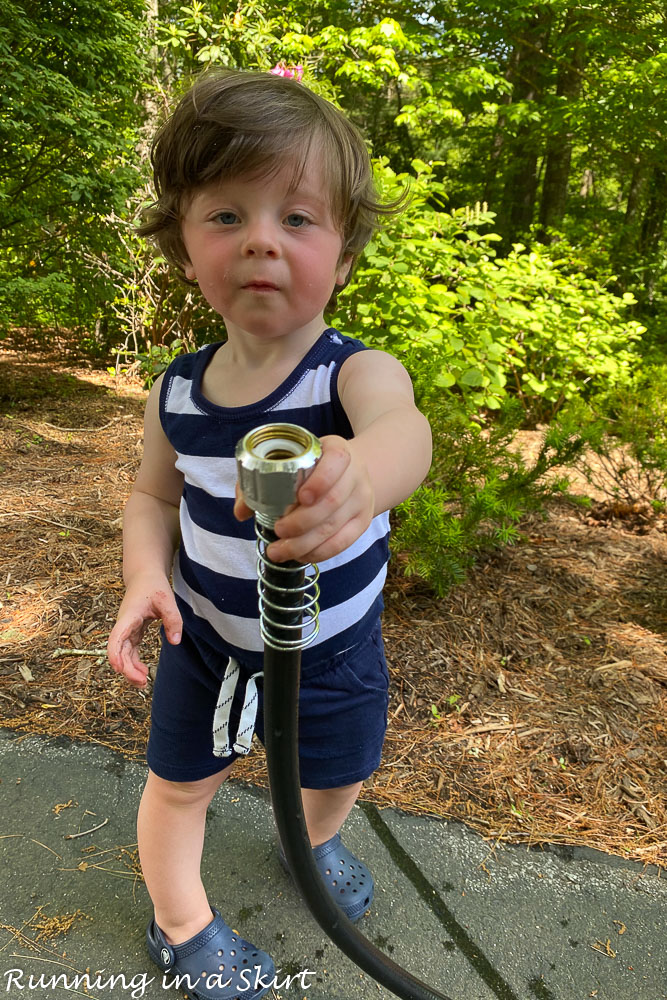 We've also been very busy finding sticks.
Good times. 🙂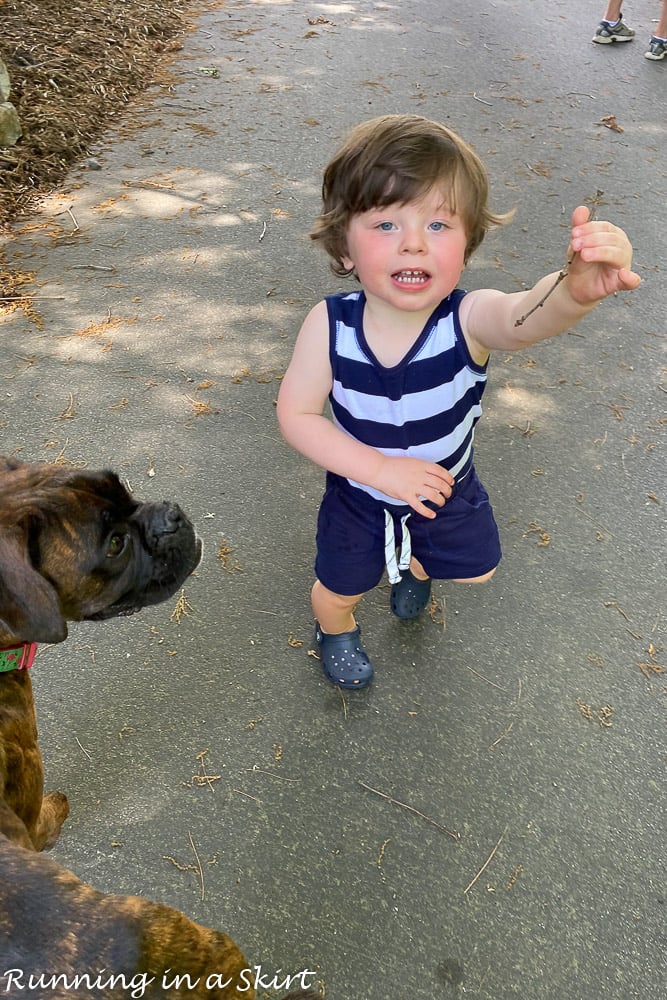 Garden stakes have also been fun to carry around.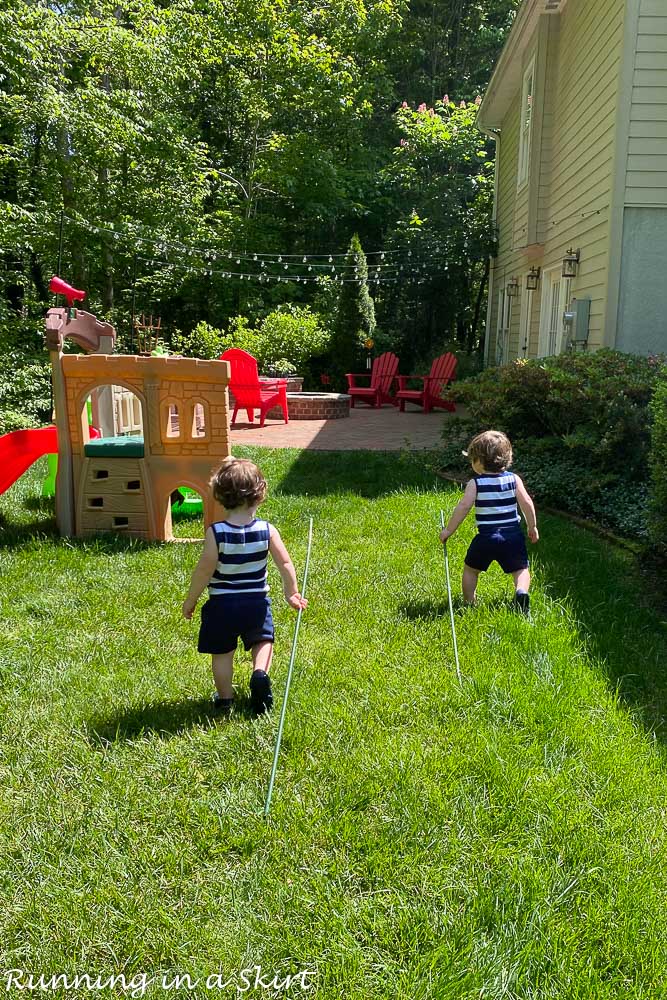 The boys have loved climbing on our chairs. They looked so cute in their new summer outfits the other day.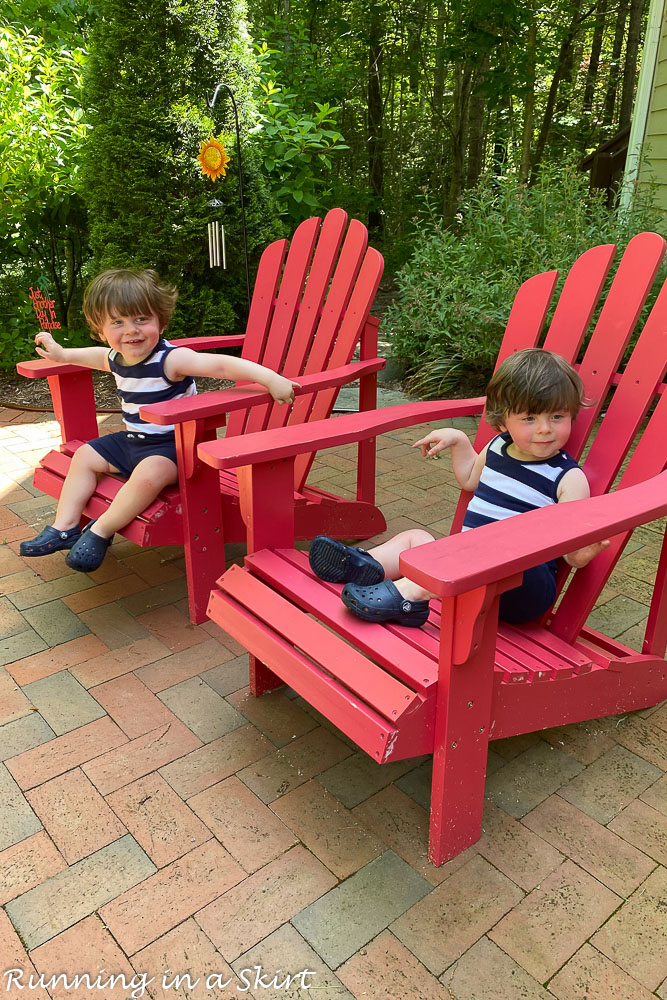 This is Jackson for those who keep track.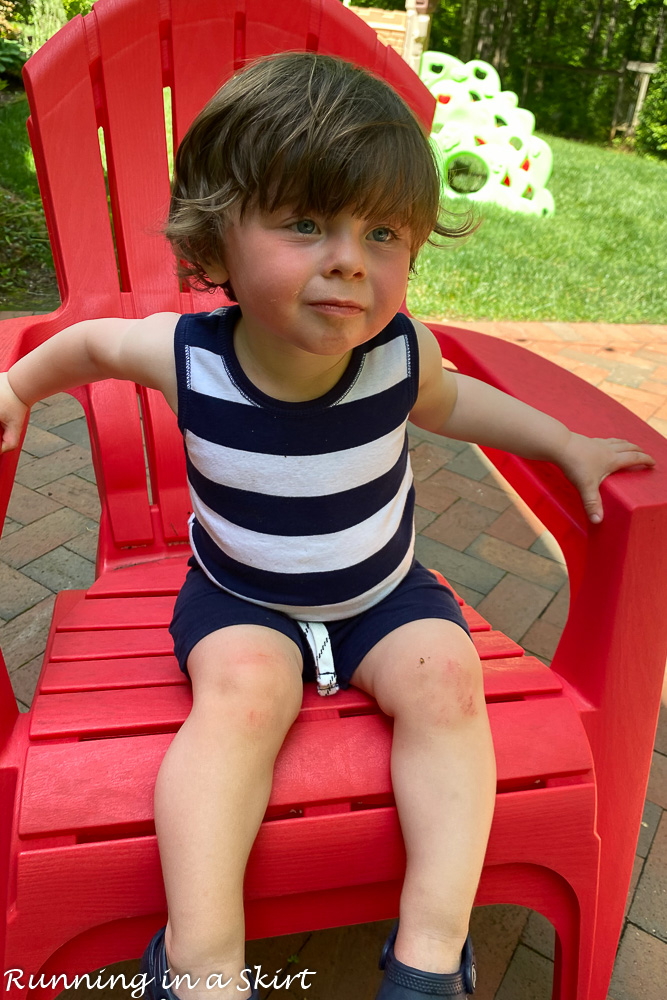 And here's Hunter.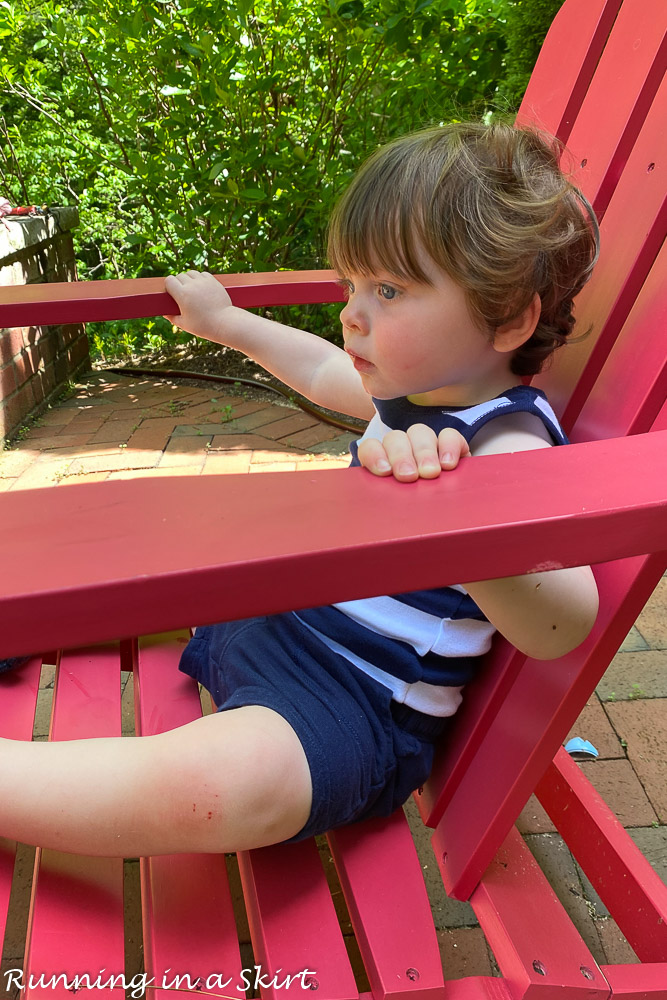 The playset continues to be a hit as they get more brave climbing on it and taking turns going down the slide.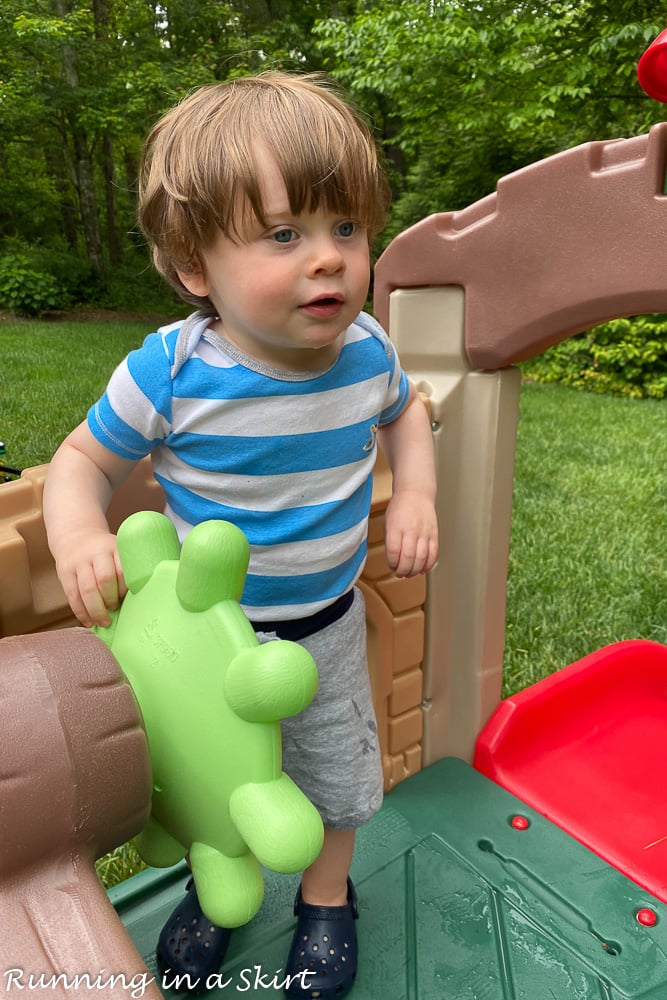 On Sunday afternoon the rain held out long enough to get the kiddie pool out again. Jackson was so animated and funny about splashing in the water. We say "splashies" and he does this...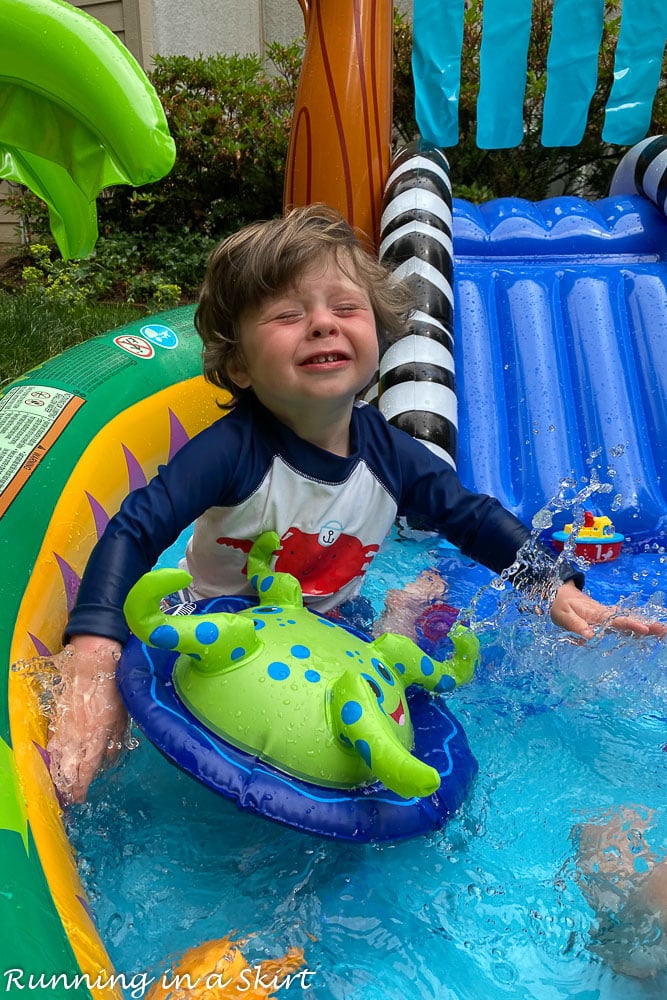 He was in his element and loved it so much.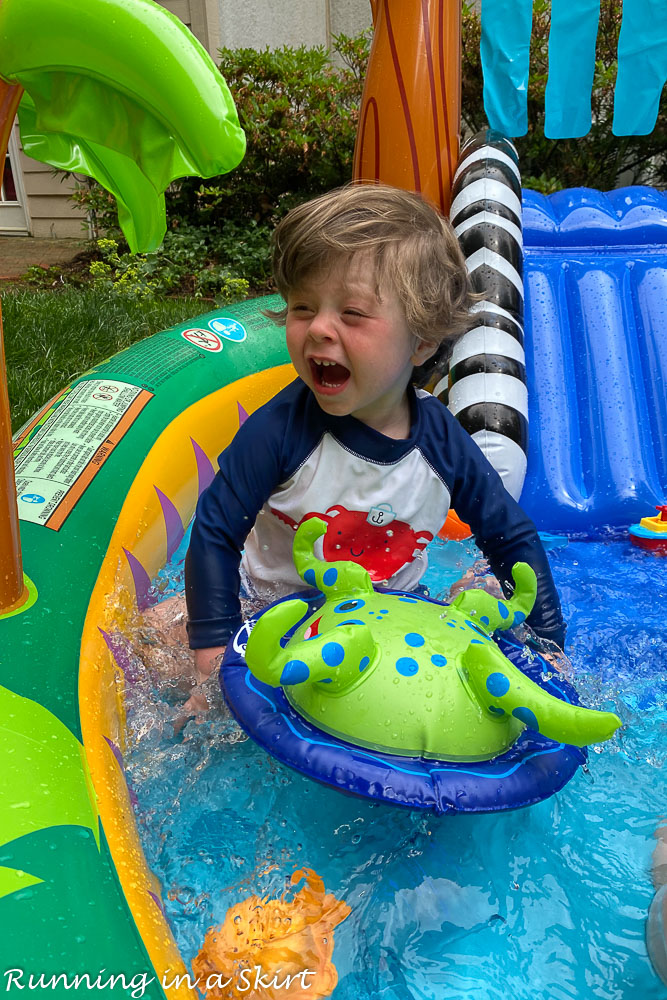 He's such a ham!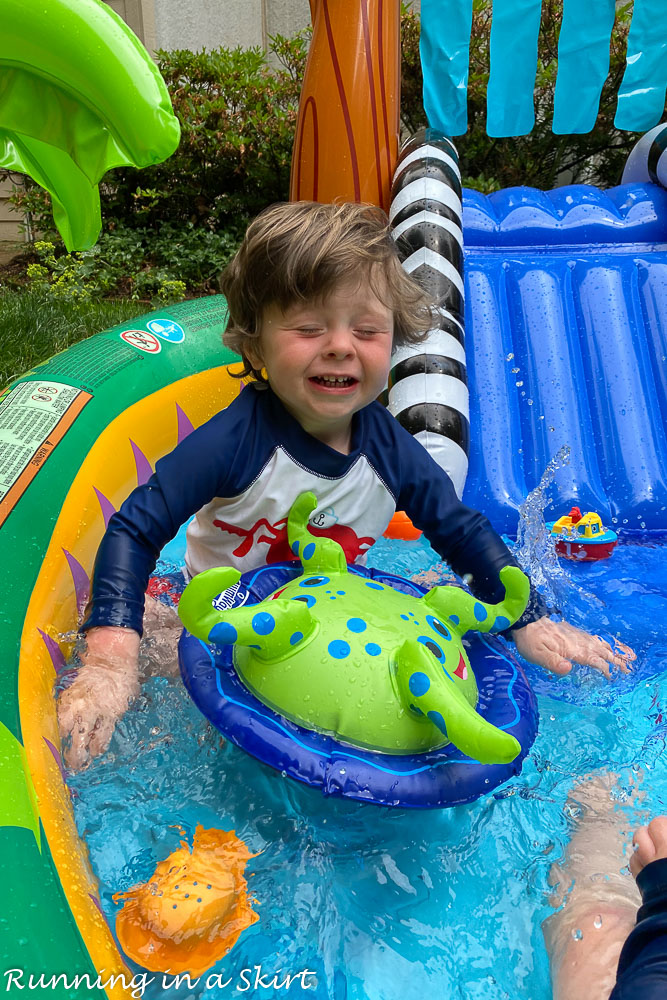 And Hunter may not have been as dynamic for the photos, but he still had just as much fun. This is a perfectly sweet smile from him.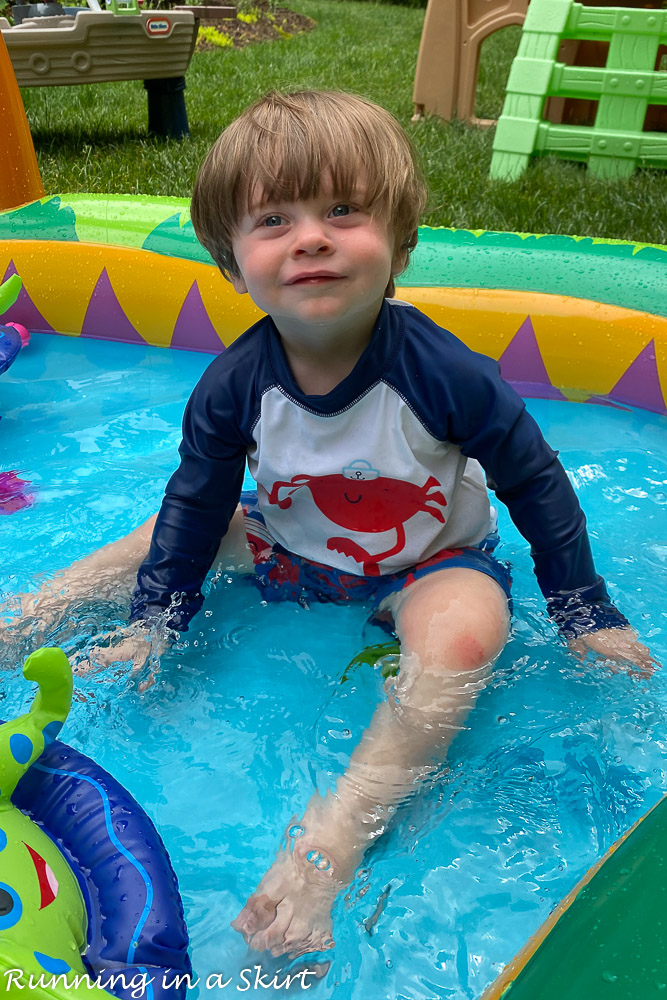 In non-baby news, we made some yummy breakfasts! I tried my hand at French Toast for the first time. I've been missing a nice brunch out, so I decided to play around a bit. It turned out pretty good.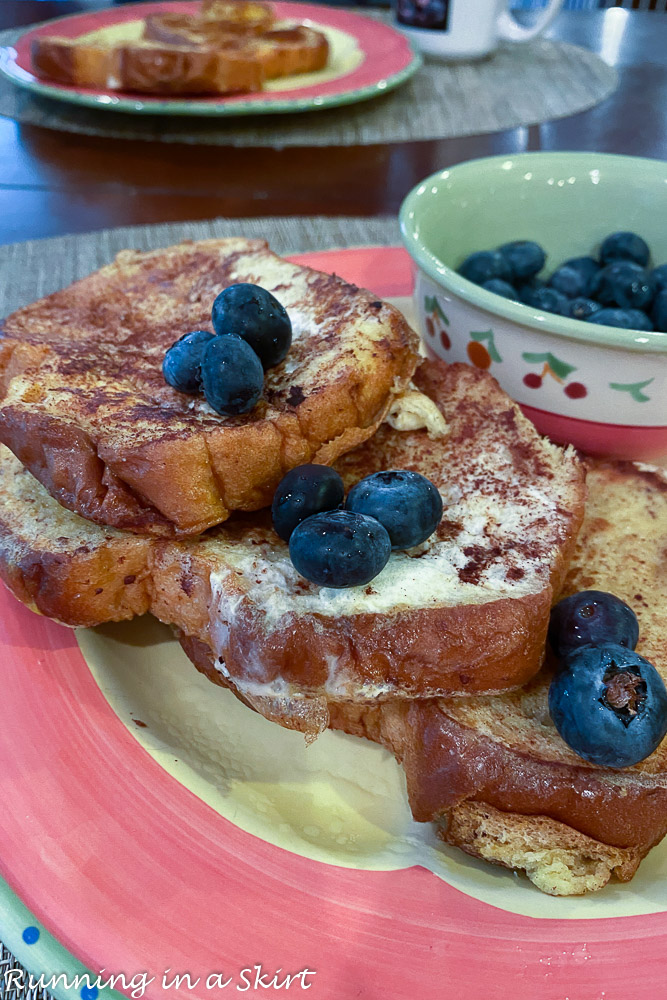 We also had the Hub's pancakes one morning, which were delightful.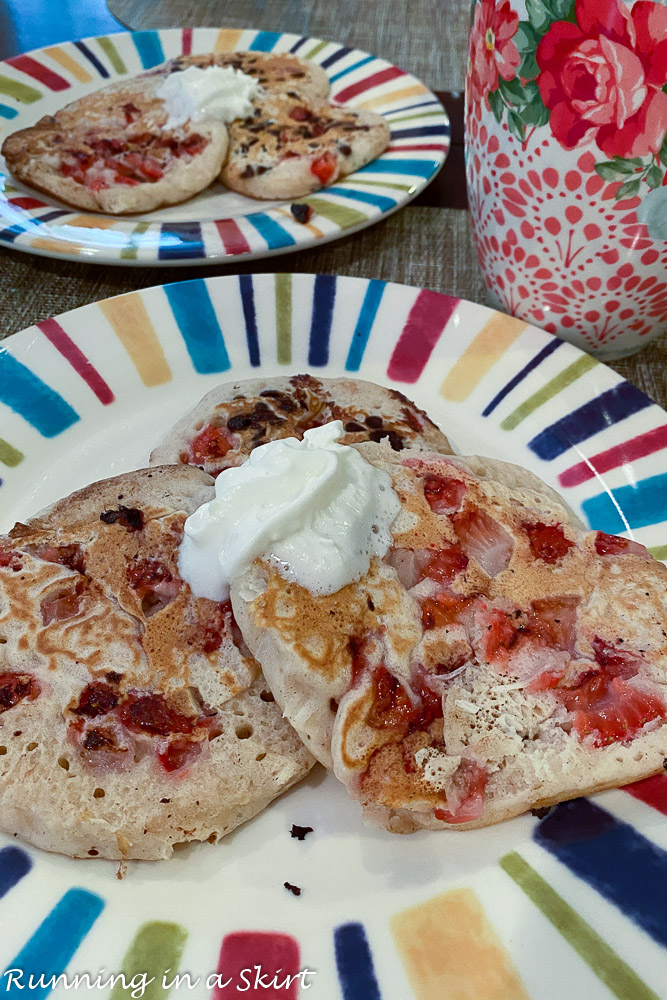 Instead of doing a cookout for ourselves, we decided to order sushi over the weekend it was so good. Totally non-traditional but it worked for us. I think in the next few weekends we are going to make my Shrimp Burgers for a late summer kickoff.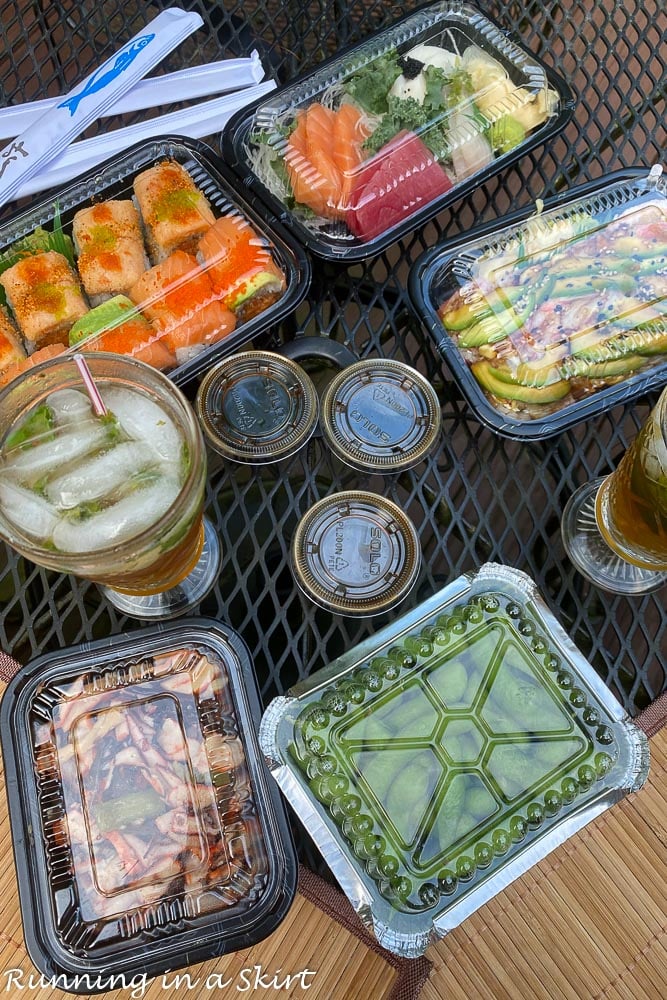 It wasn't the most festive Memorial Day weekend but all considering we had a nice time. I'm hoping you were able to do the same.
Have a wonderful upcoming weekend and let me know what you are going to be doing in the comments!