Hi, y'all! Thank you all who sent well wishes and prayers after our mini house flood and my back issues last week. It really means so much to me.
We spent a lot of this week dealing with fixing the house. Our basement is mostly put back together with a new insulation and ceiling tiles. The living room floor and laundry floor are damaged but they aren't so bad that we can't live with them for long enough to figure out how we want to fix it. My new washing machine got delivered yesterday.
My back is getting a lot better but is still a bit tender. I'm afraid to do much of anything that I'll trigger the injury again. I can't wait to get back to normal because on Sunday it's been a MONTH since I hurt it.
On a more positive note, the twins have had a nice week. It started with decent snow on Sunday.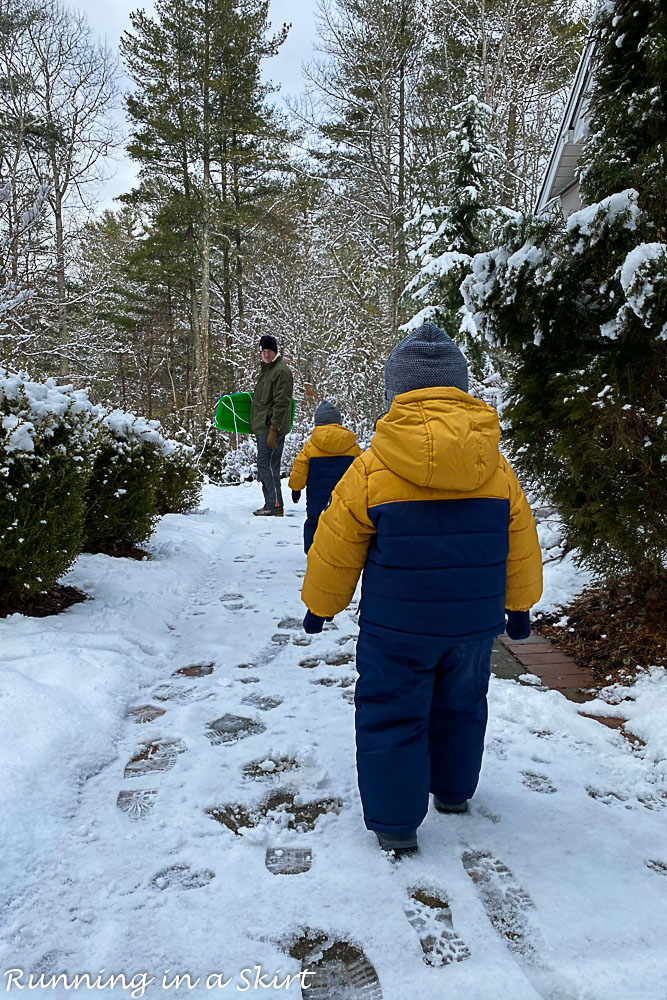 The boys jumped in the sleds and we went down our hill a few times.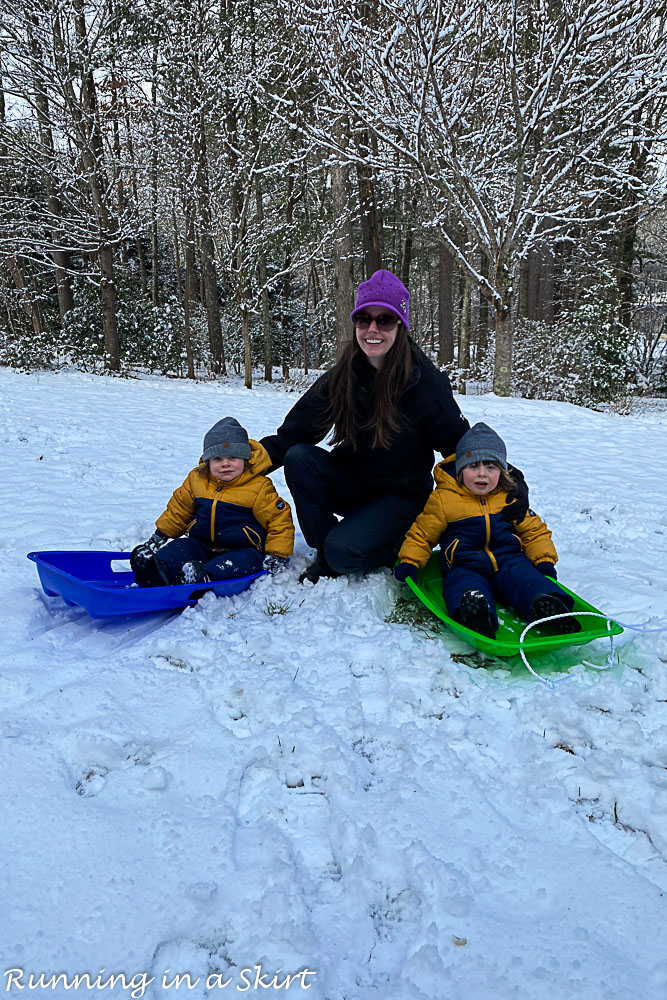 Jackson loved it!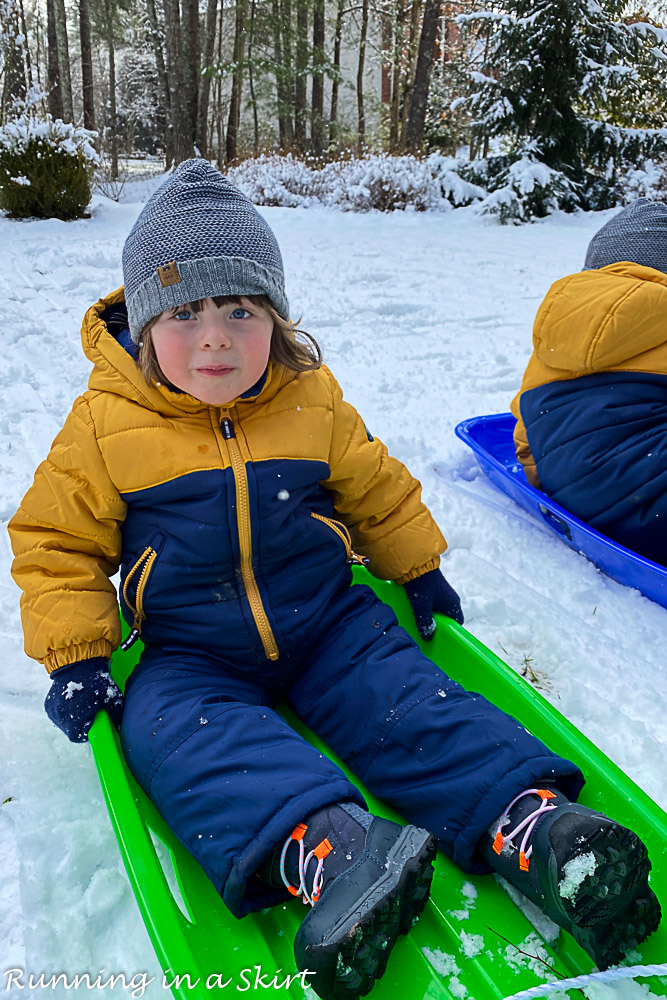 Hunter wasn't loving the cold but still had a nice time.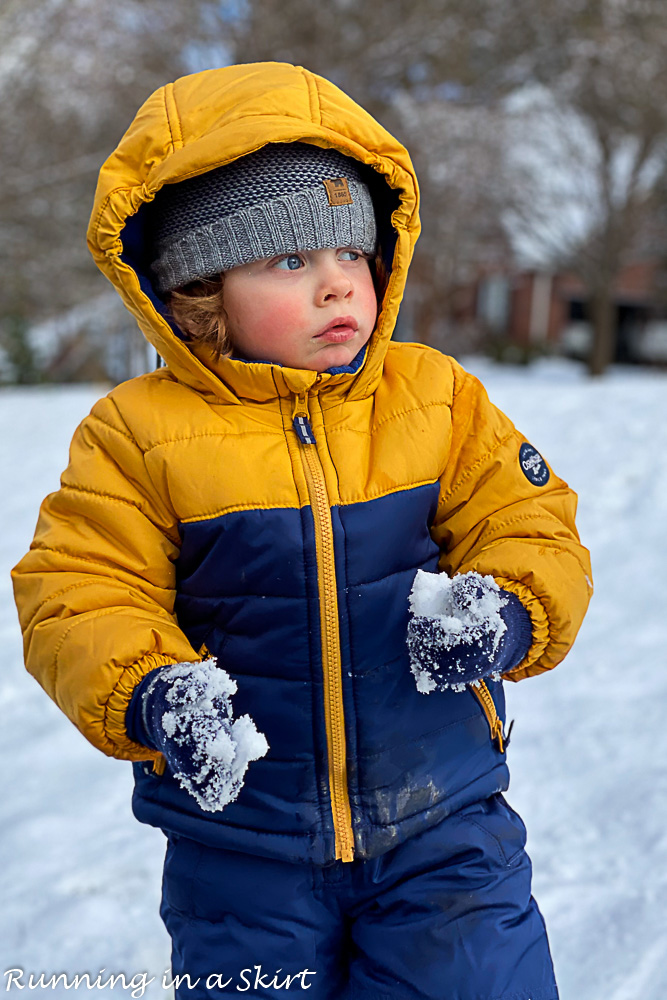 This time there was just enough snow to try to make a snowman. The boys didn't really understand at first but once they saw how the snow made shapes they loved it.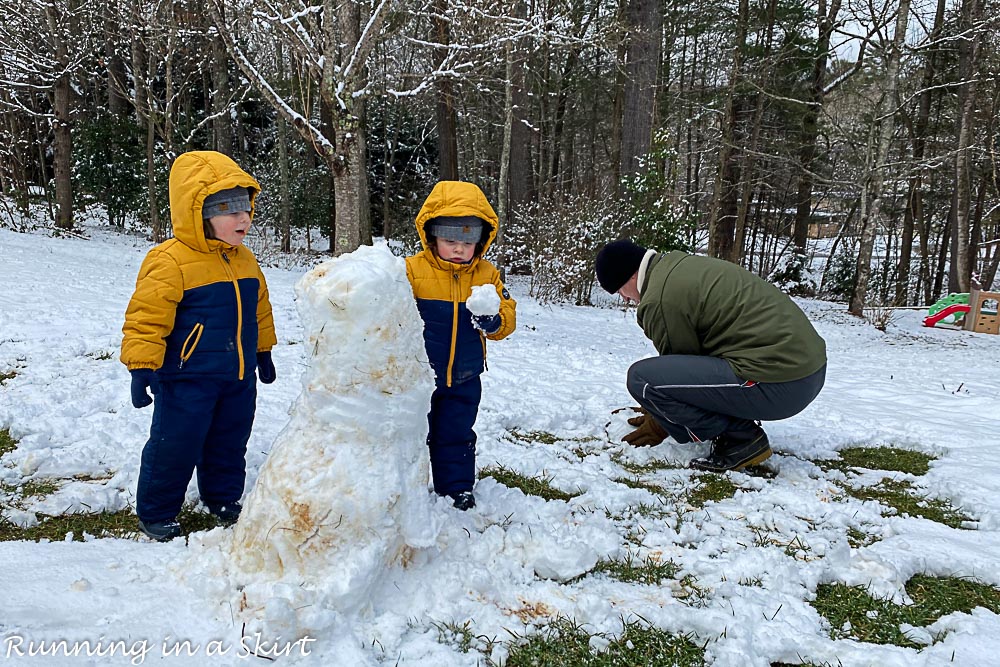 We got our little snowman all dressed up for the occasion.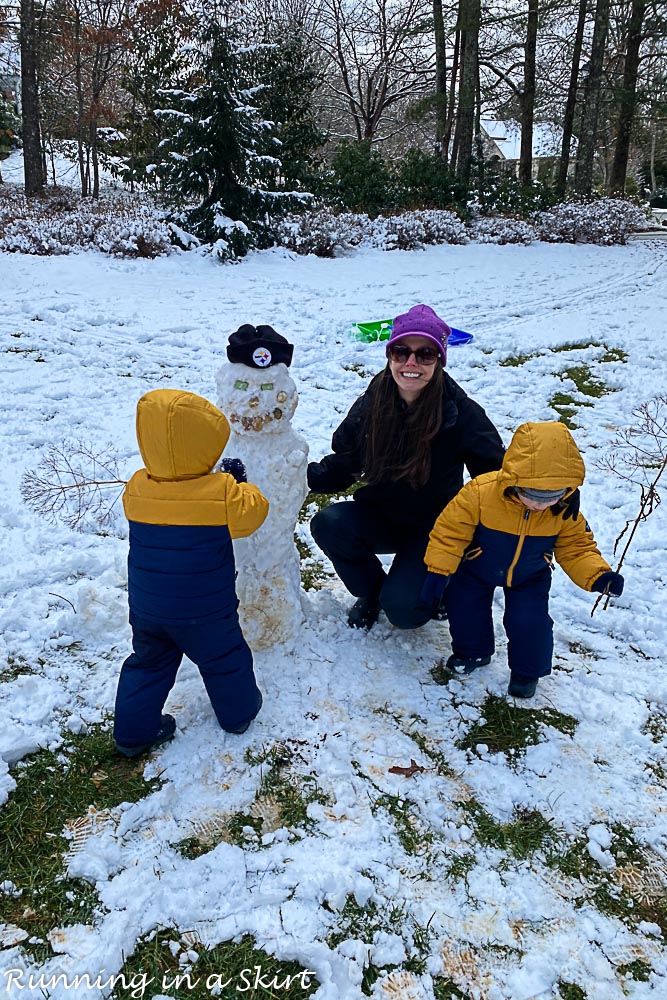 I'd say their first snowman was a success!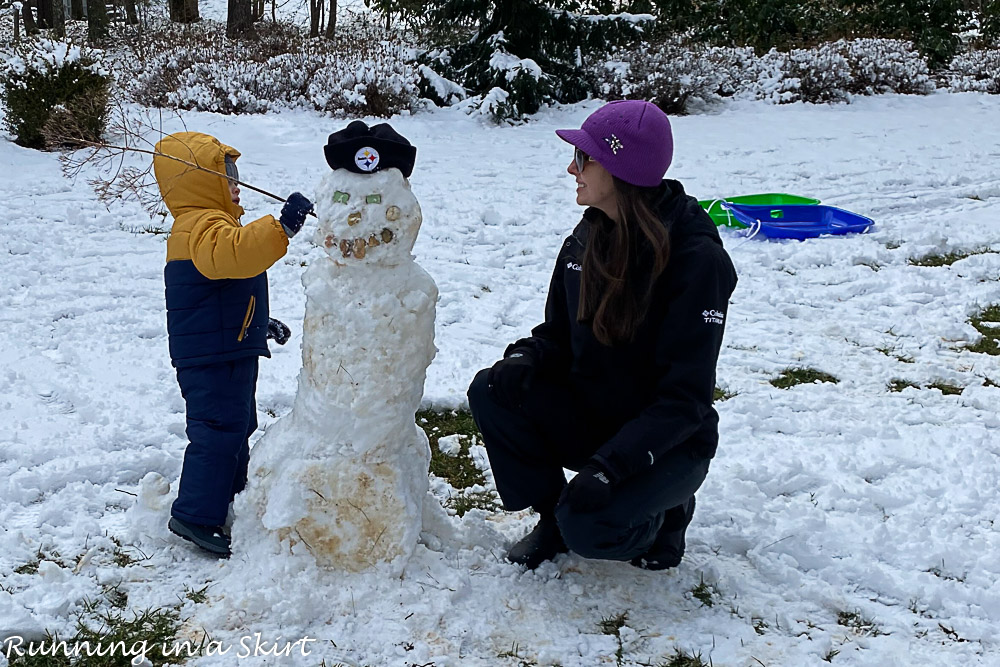 When we came in I made the boy's small sippy cups of hot cocoa. It was their first time having anything like it and needless to say they loved it too.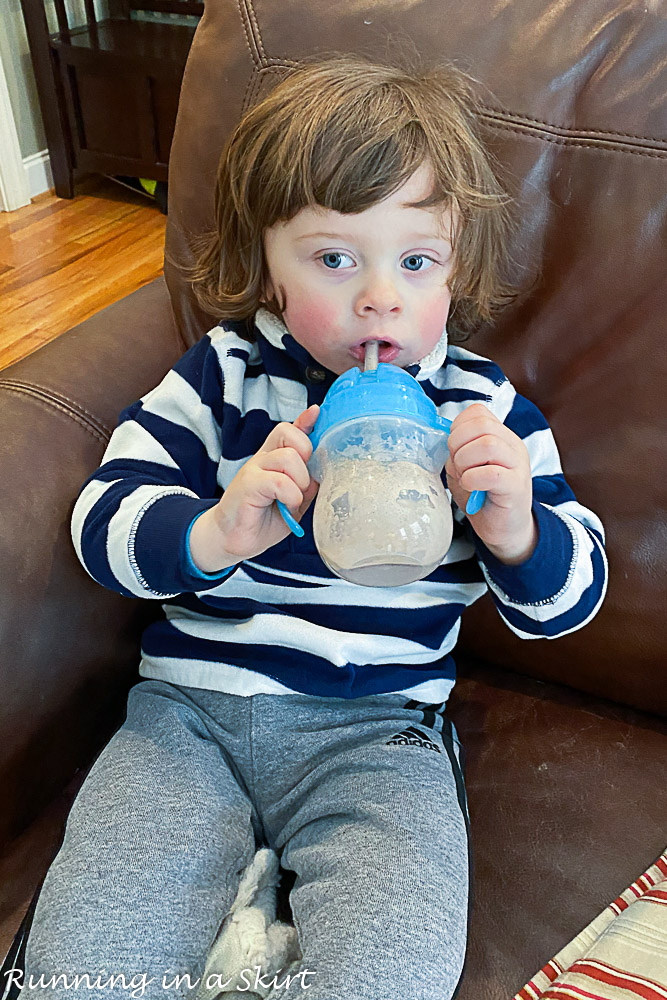 They both declared it "delicious!"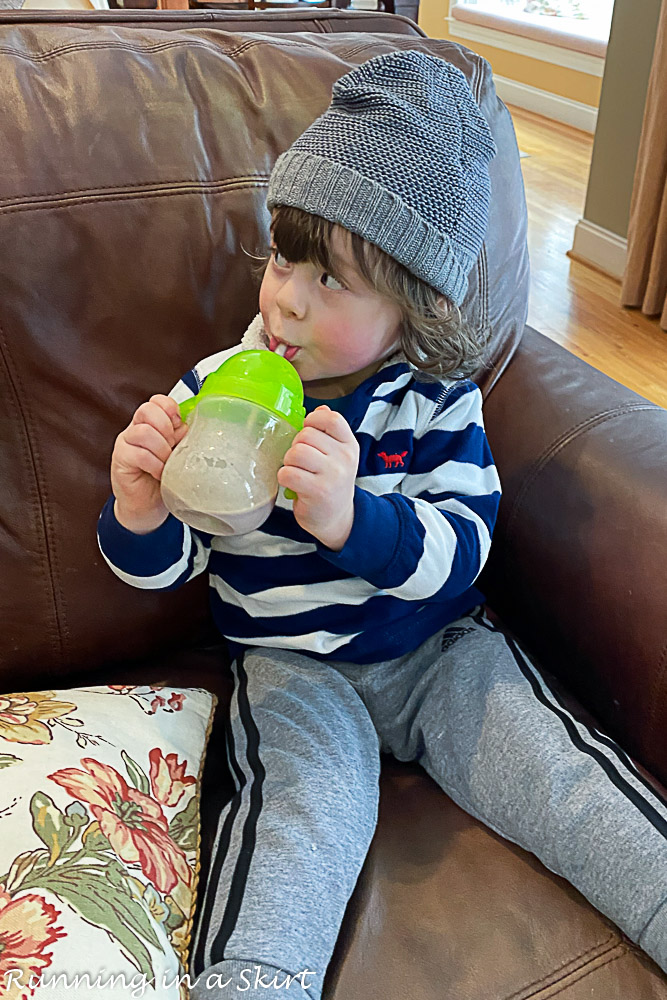 Sunday ended with our own small Super Bowl party for two. I made my Buffalo Shrimp Dip which turned out incredible. If you like buffalo, you HAVE to try this.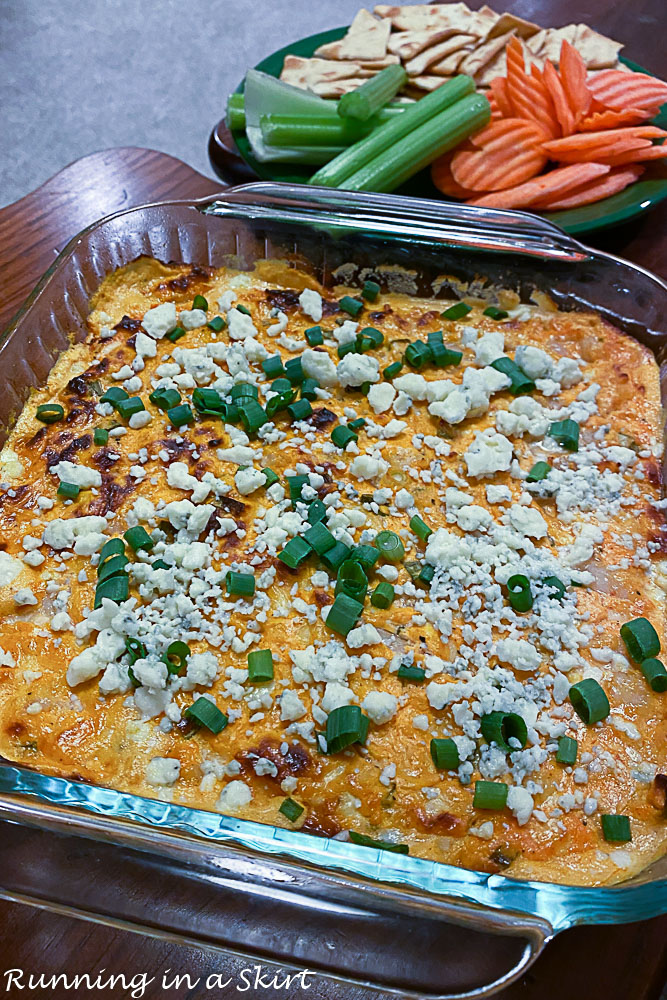 I also made us a big tray of my Sheet Pan Vegetarian Nachos. It was definitely too much food for two people, but we put at least a dent in it. 🙂
I've got to be honest though I was widely disappointed with both the commercials AND the halftime show this year. Anyone else?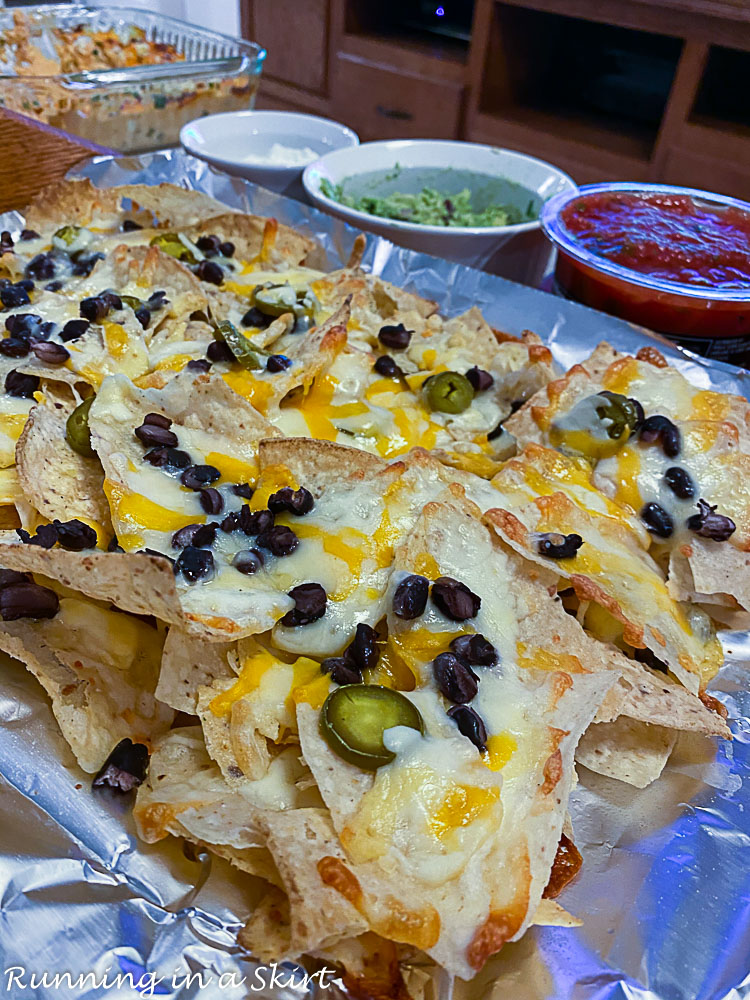 We spent the rest of the week dealing with repairs and working. The Hub's work has picked up for tax season so he's been working day and night already. I feel like it's going to be a very LONG two months until April 15th.
I'm hoping and praying my back will keep getting better through the weekend and I can have some sort of a normal week next week. My patience with this injury is growing thin.
Hope you guys have a great Valentine's Day and we'll see you back here on Monday.