Hey y'all! We are finally feeling better! The boys finally kicked whatever they had are doing so much better this week. Here are some smiles to prove it. 🙂
Jackson...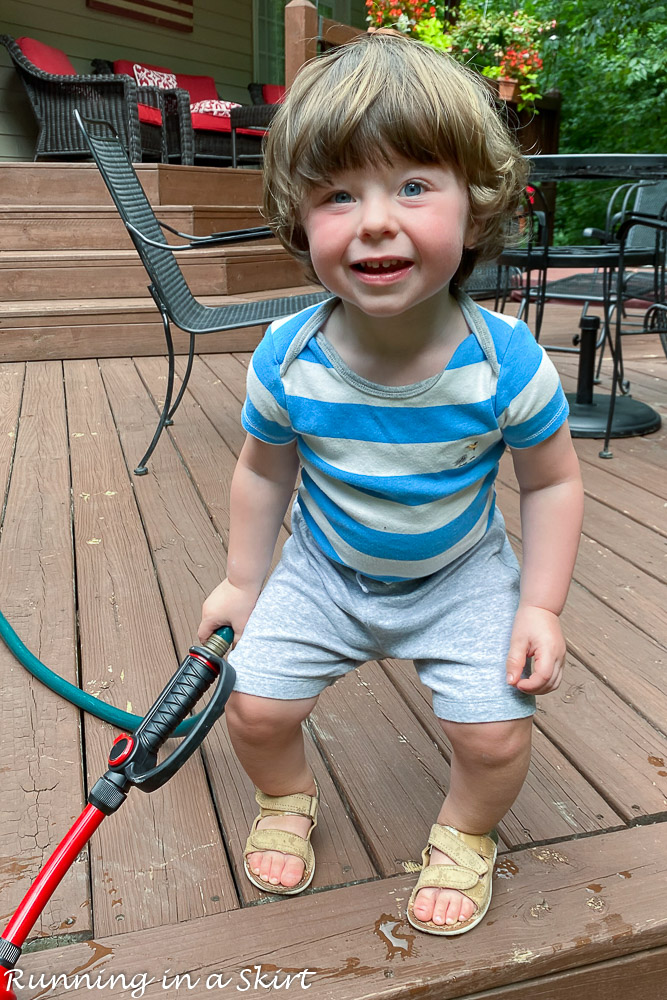 Hunter...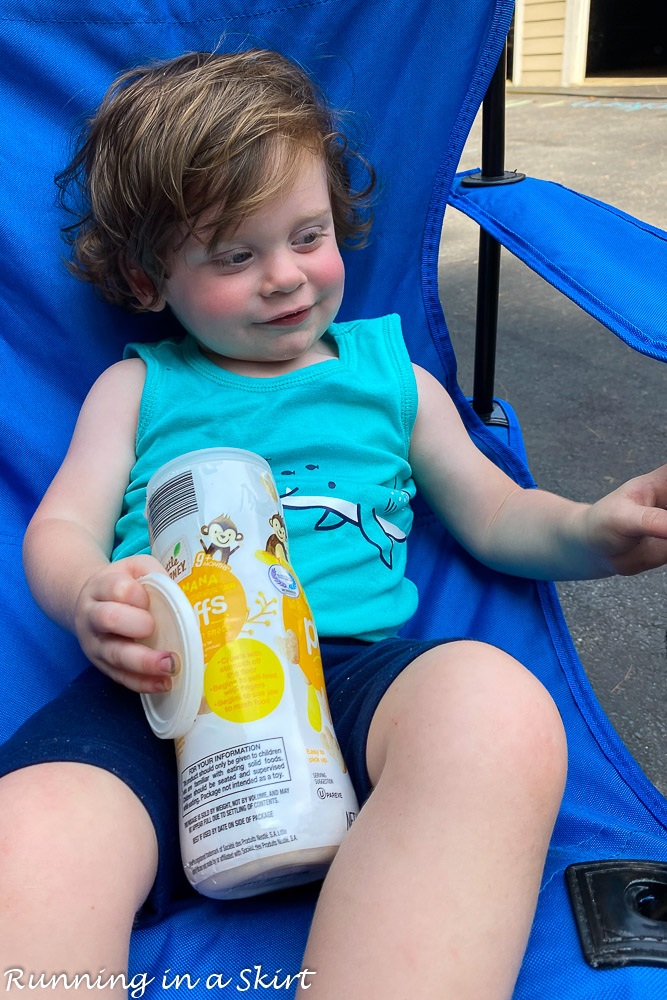 Our 4th of July was super low key. The boys still had on and off mild fevers so we just played outside and tried to keep them happy.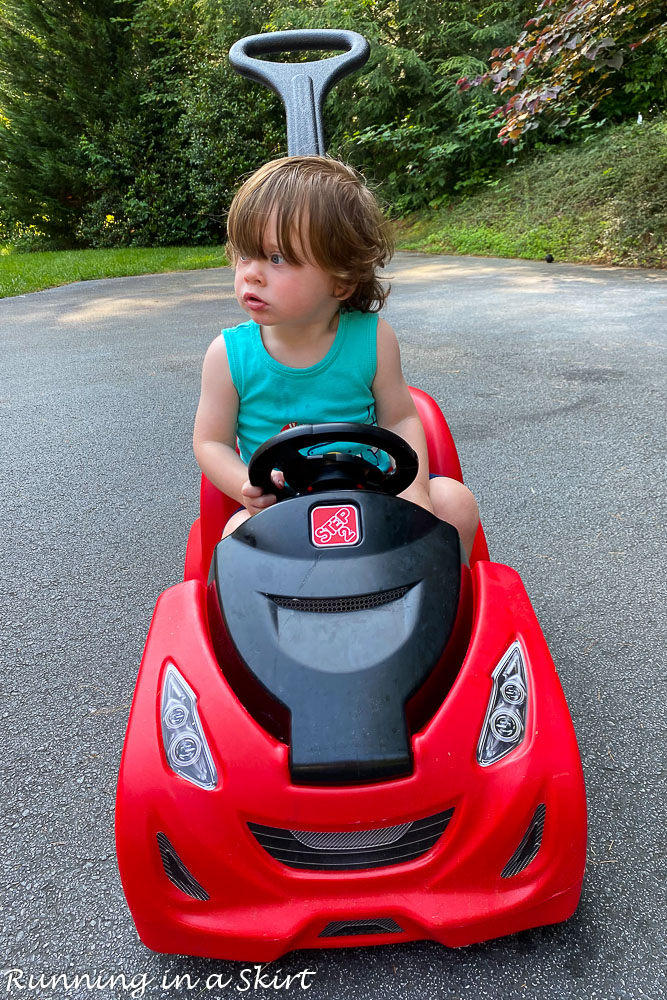 I was honestly a little bummed I hadn't tried a little harder to come up with something special for them for the holiday but with them sick it hardly crossed my mind. Hopefully next year will be more fun.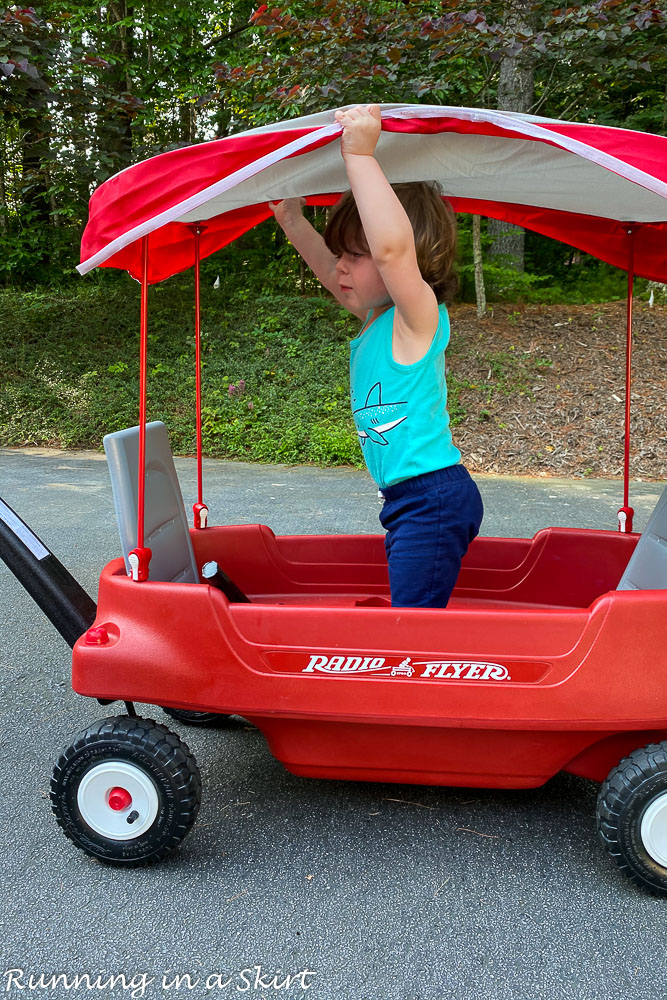 I wanted a picture to mark the holiday and it was once again a complete disaster. This is by far the best one.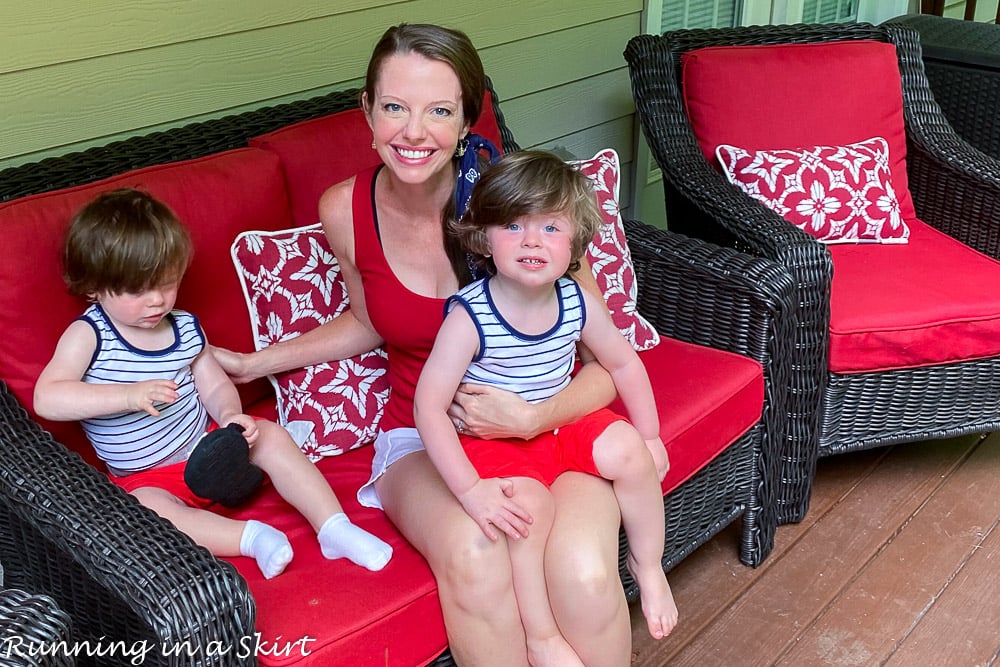 Here are some of the joyful outtakes. 🙂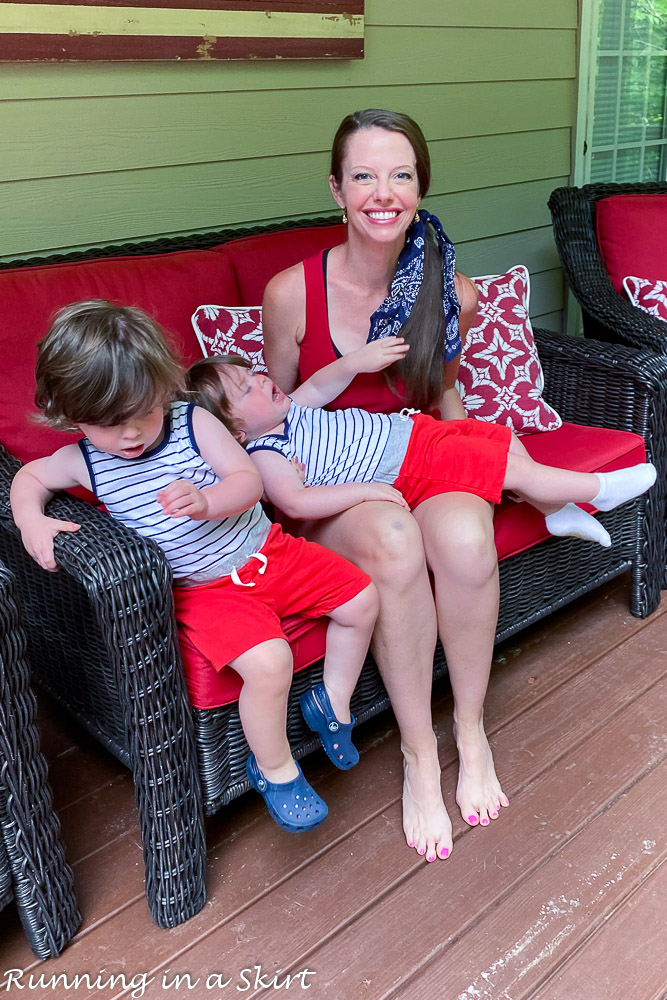 They just were not having it.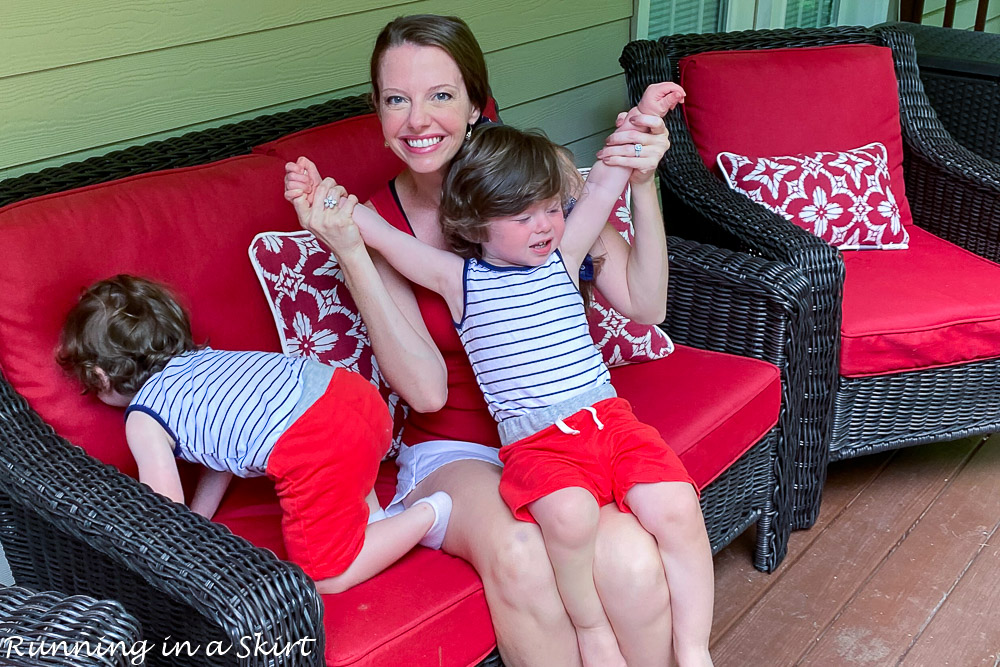 I basically gave up! Who wants a perfect photo anyway. 🙂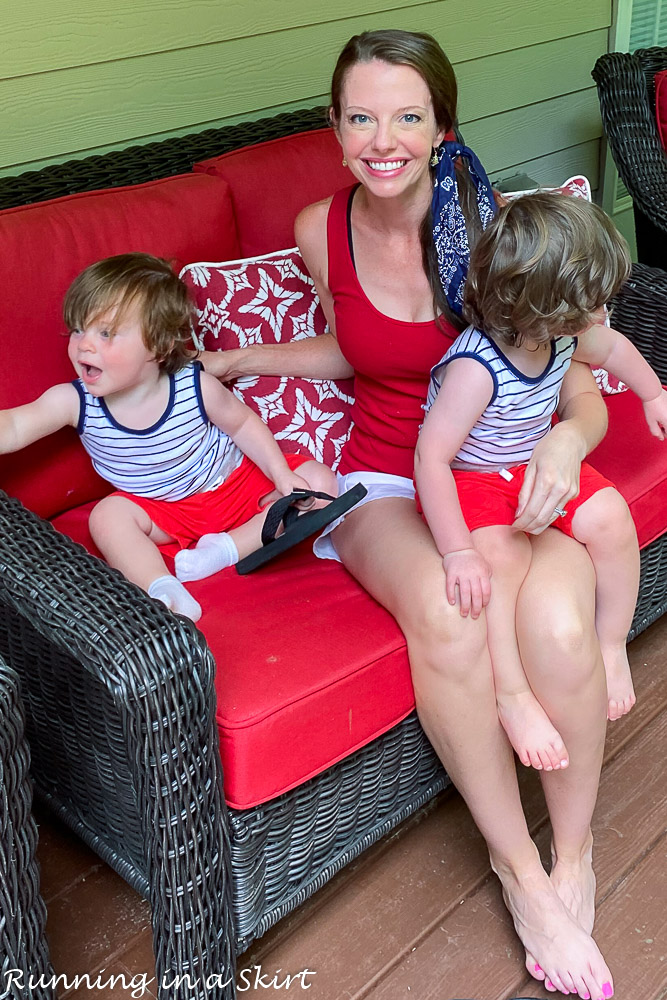 For 4th of July dinner we once again went with something untraditional. The Hubs cooked himself a big steak and I got a really tasty piece of salmon. We had a nice dinner outside and watched a fireworks show on tv. After a long rough week it was relaxing and exactly what we needed.
I was super worried about the fireworks outside waking up the boys but they luckily slept through it.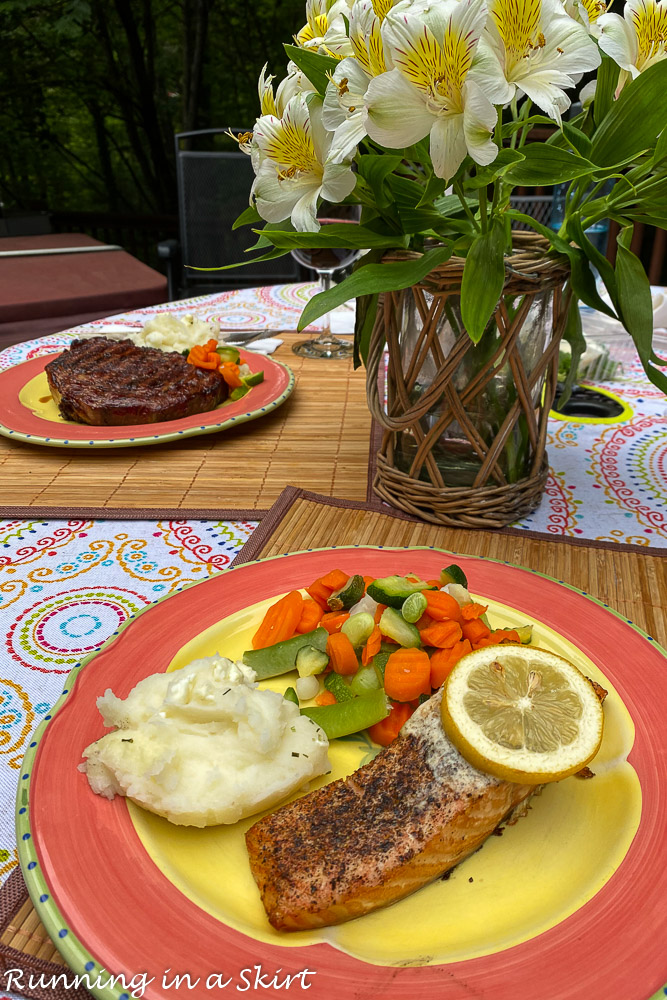 We spent the rest of the week with more playing outside. The boys had fun with the water table. I also spent lots of time chasing them around the yard.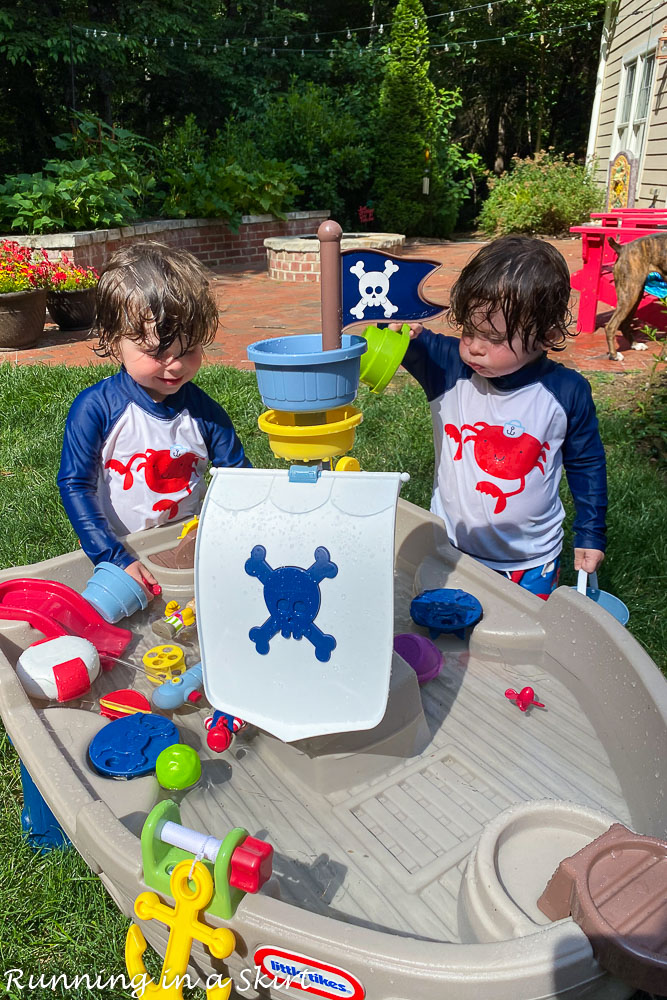 Another highlight of the week was I replaced two of my hanging baskets that were filled with spring flowers. They weren't tolerating the summer heat well so I swapped them out for these. I don't really go to the store these days so it was a treat even to pop into the garden center for a few minutes to pick these up.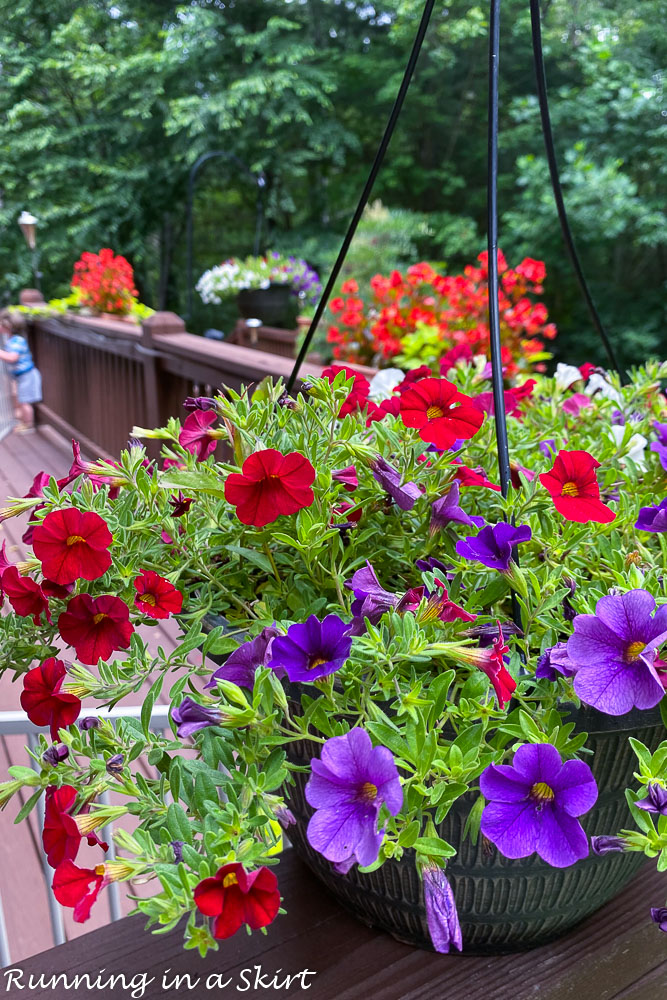 Hunter helped me change them out. He loves "flowers!" Now if only I could keep him from picking them. 🙂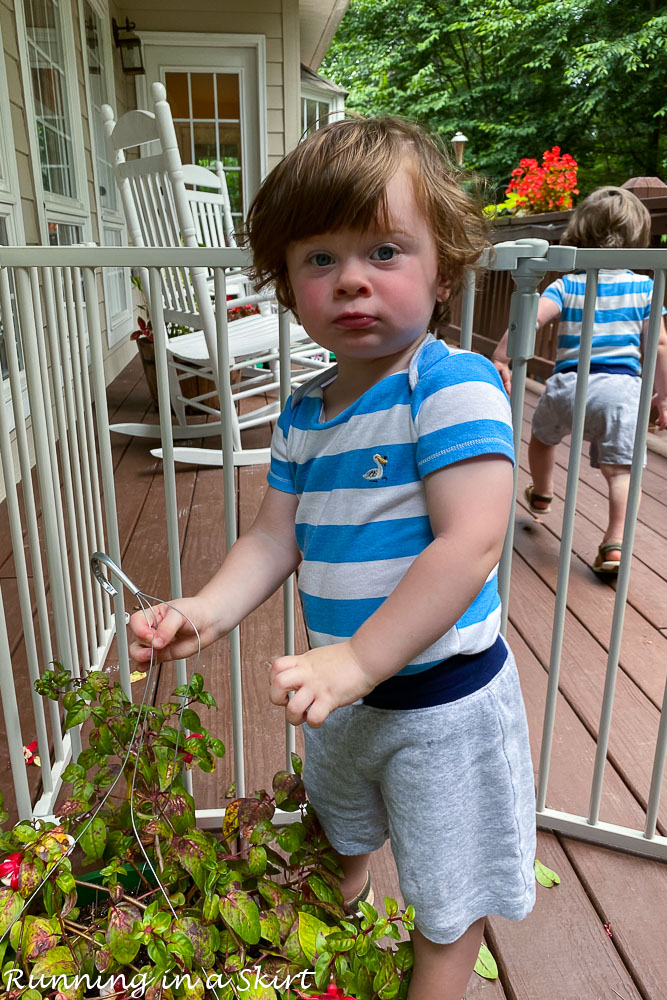 I also had my first garden harvest of the year. I'm going to be overrun with cucumber and green beans soon.
That's about it! After last week's shenanigans I'll take boring anyday.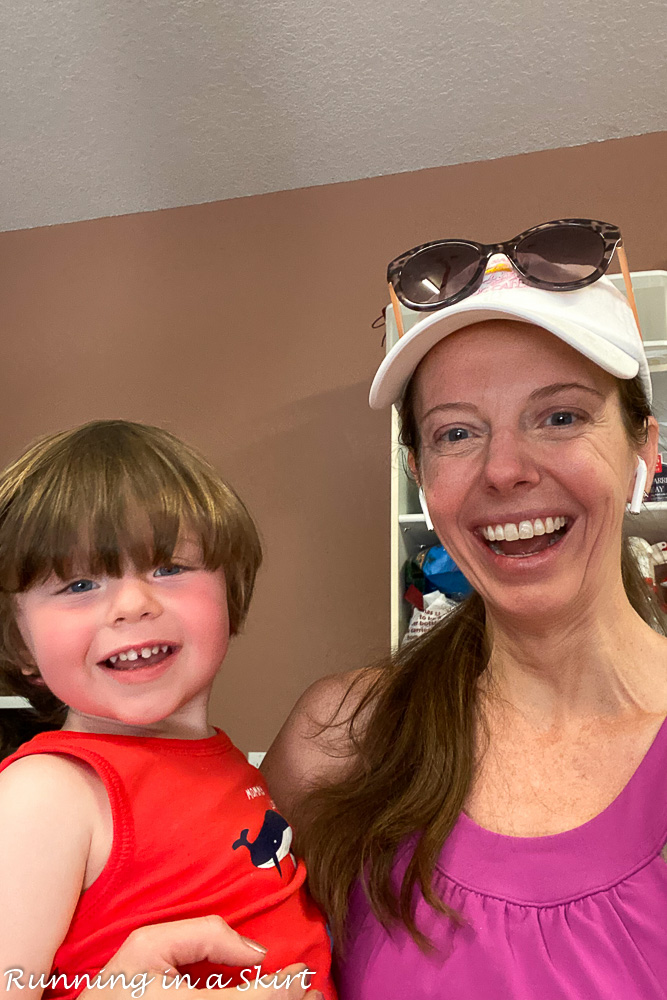 Hope your week was nice too. Does anyone have any exciting weekend plans?