Hey guys!
This week has gone by so fast! The Hub's Mom (Bobby) came to visit and help with the babies. I loved having her and am SO appreciative of the help. It was so nice to be able to sneak away for daily uninterrupted workouts and showers. She even helped with them overnight and I got to catch up on sleep. Hunter is also finally doing a lot better on sleeping after last week's rolling over all night fiasco. Now I'm just waiting on Jackson to do the same thing!
The Hubs is working days, nights and weekends until April 15th and we are counting down the days until tax season is OVER. I can't wait to get him back. The boys are really fun to be around these days and I know he's missing them as well.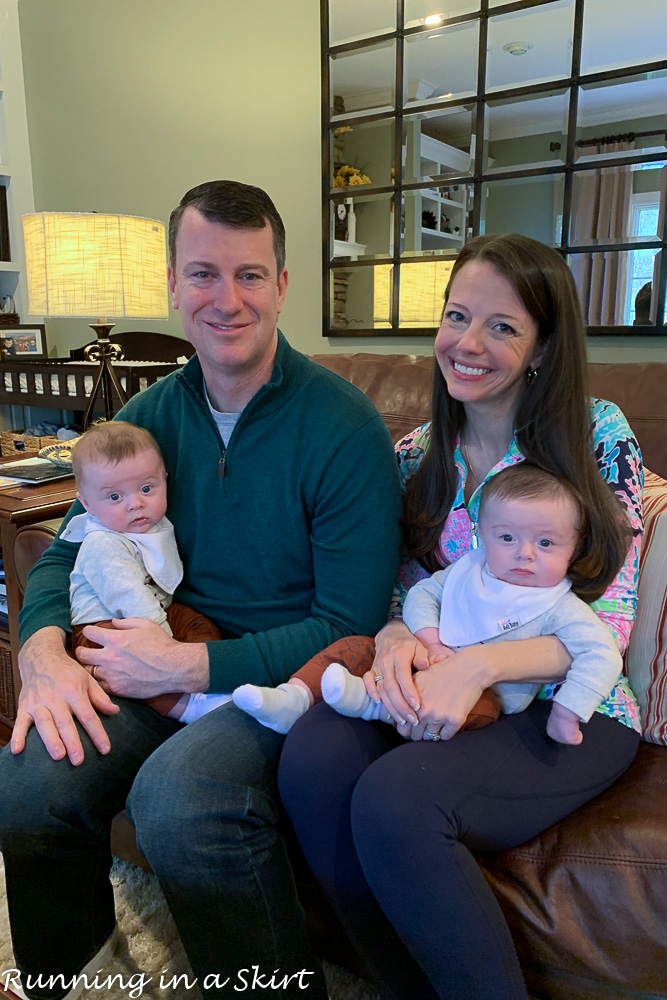 The babies hit 20 weeks this week and are really mastering tummy time. Don't they look like they are having a meeting of great minds?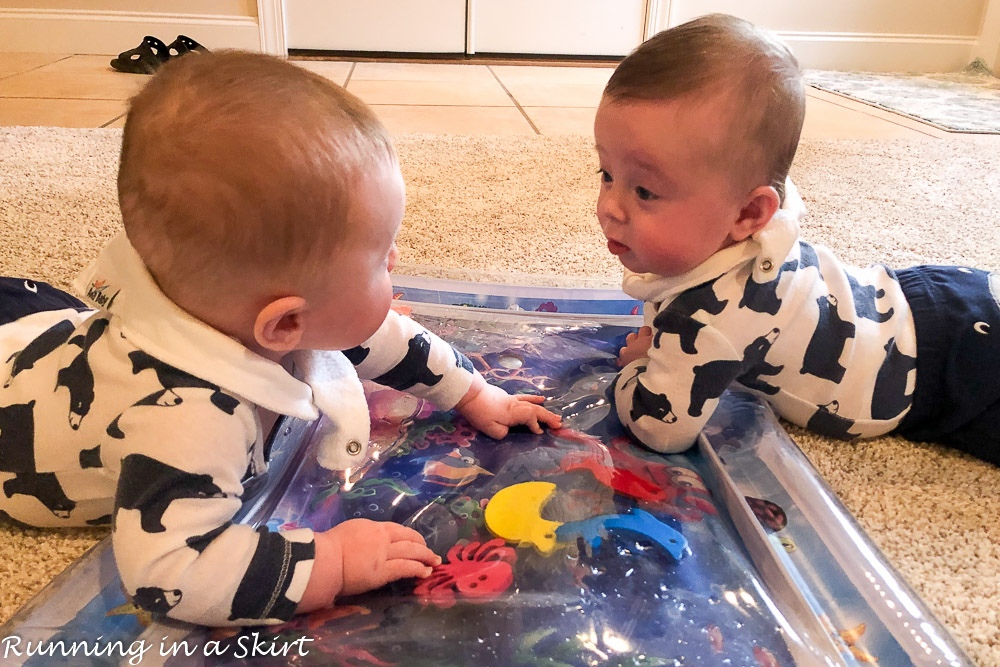 They've officially grown out of some of their baby stuff and we jumped from tiny hooded towels to these giraffe ones and I want to cry tears of joy every time we use them. They look like such big boys!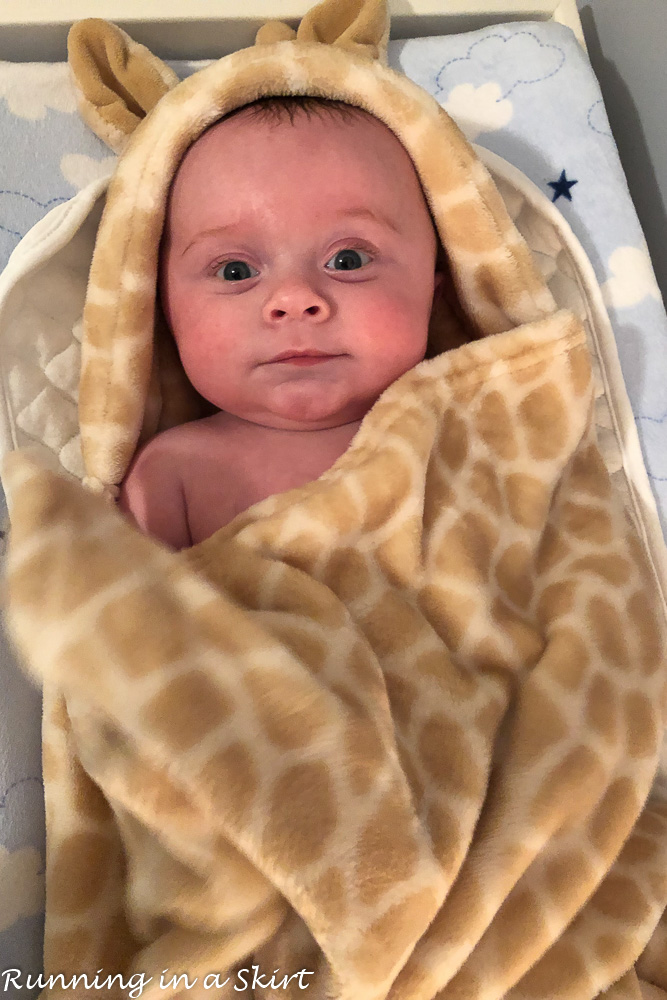 They are just so stinkin' cute and I can't believe they are mine.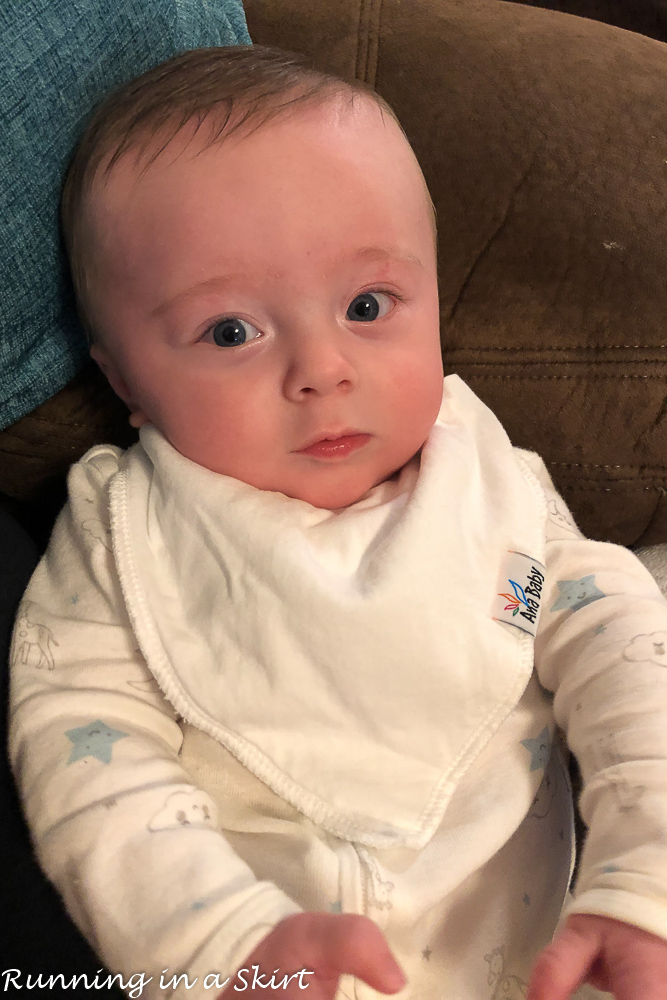 Bobby and I took advantage of the weather and took the babies for several walks. The boys love going outside and usually fall asleep for a quick nap at the end.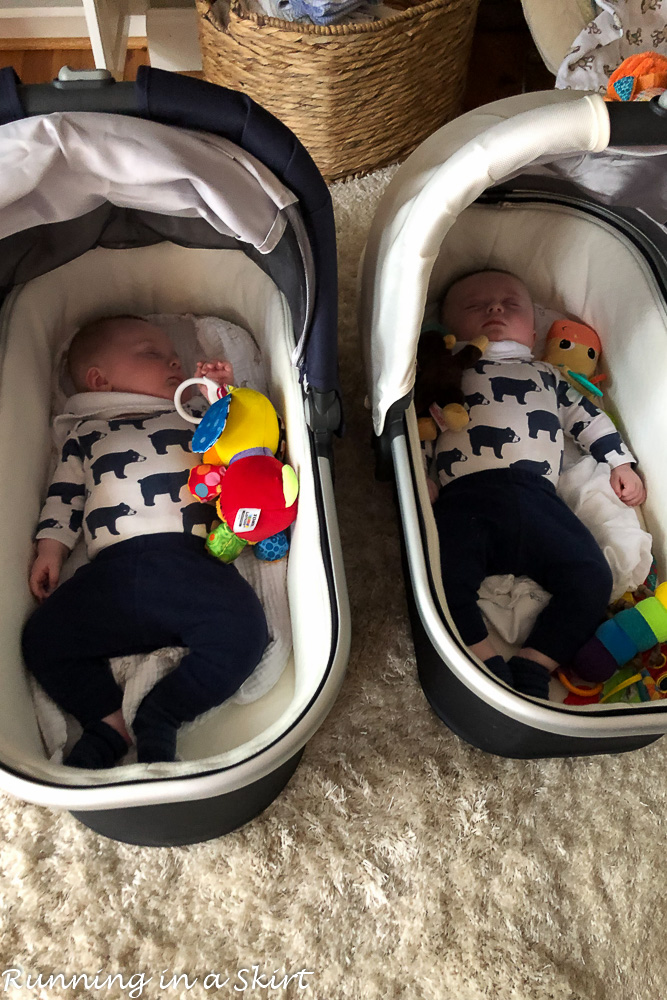 We even took the playmat outside and had the boys enjoy the weather. I have full on spring fever.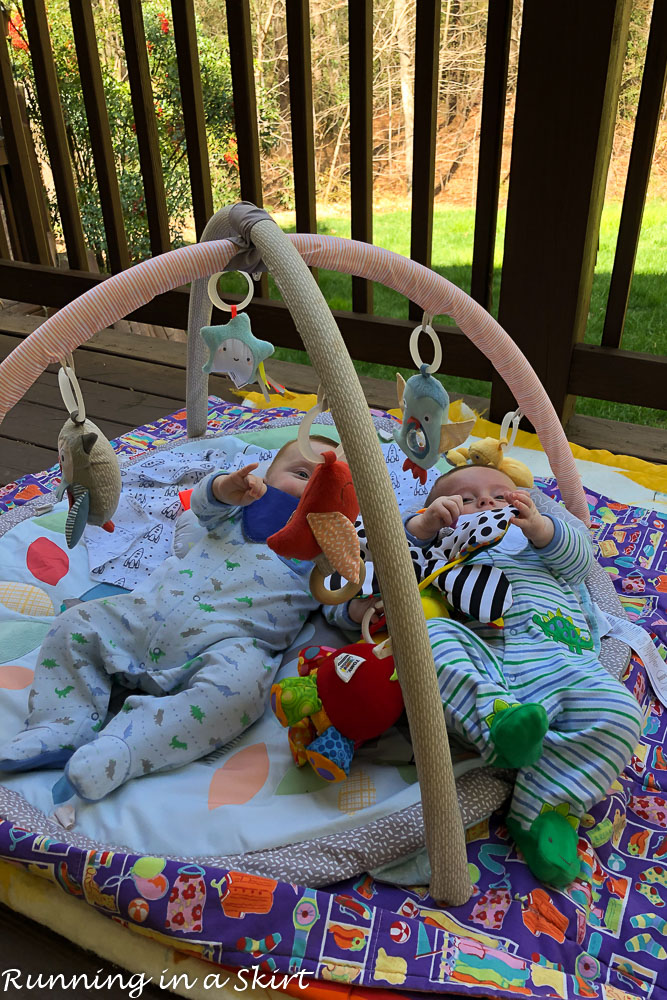 I didn't get any pictures but Bobby and I also had TWO successful lunches out with the babies which was a huge confidence booster for me. I've been afraid to take them anywhere. I'm hoping once tax season is over the Hubs and I can take them places so we all get a little more used to it.
On Sunday my SIL Megan and her family came up from Columbia. It was so fun to have the cousins together for the second time in just a few weeks.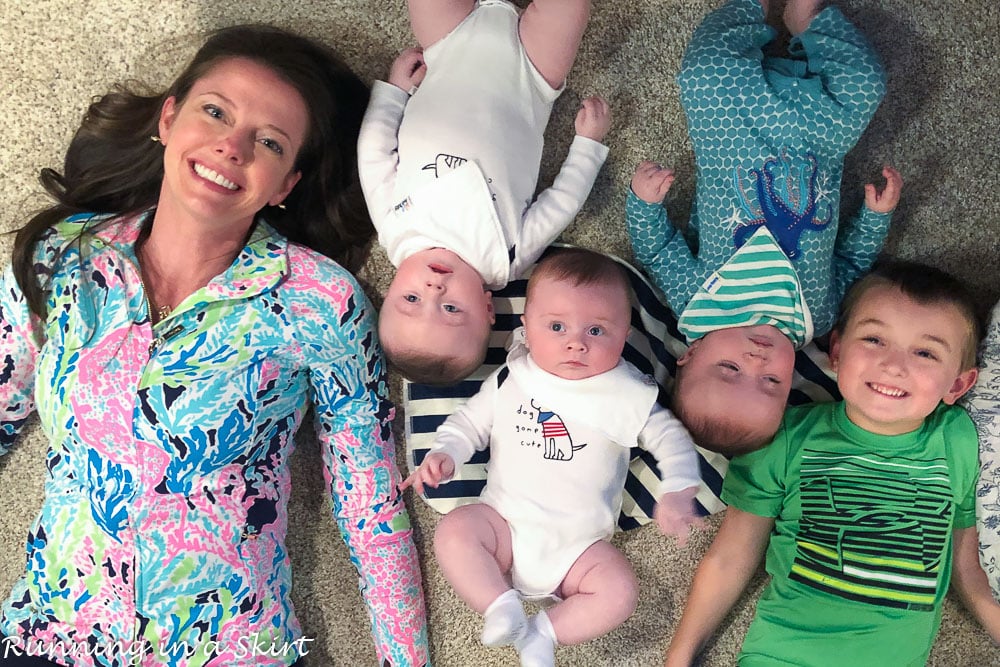 Here's Bobby and her grandbabies! She has five more at home in Pittsburgh.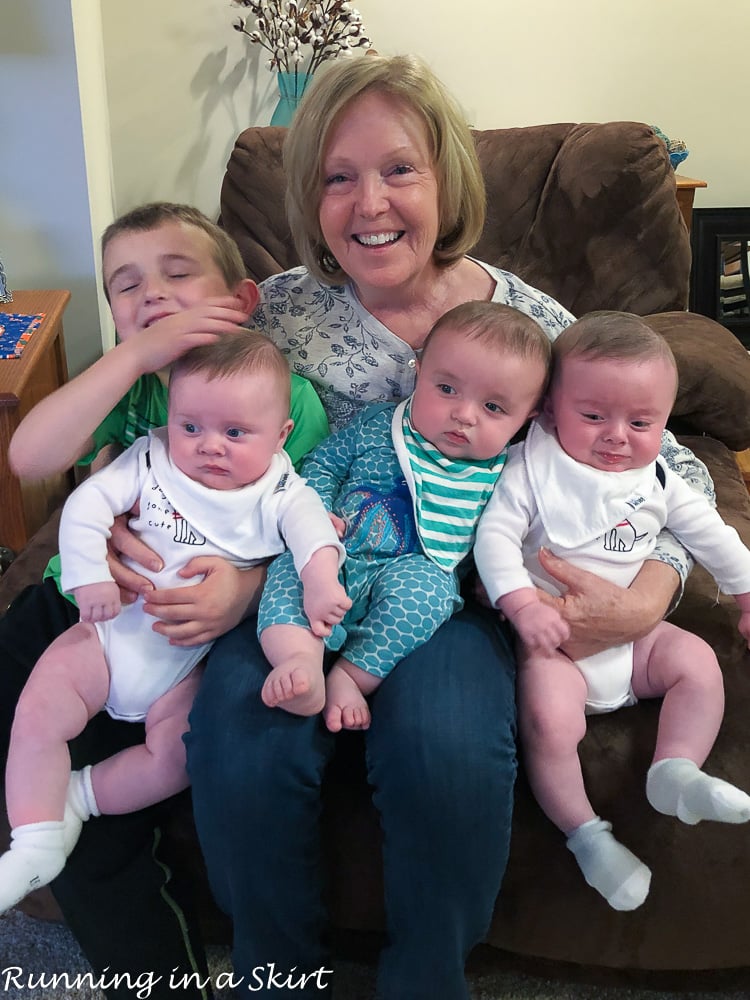 Tuesday and Wednesday I spent a lot of time preparing for another TV segment taping at WLOS with ALDI. I prepped an Easter meal and this is how it turned out! I'll be sharing all the recipes from the segment a week from Monday here. If you are local the segment airs the Friday before Easter on the Carolina Spotlight and 12:55.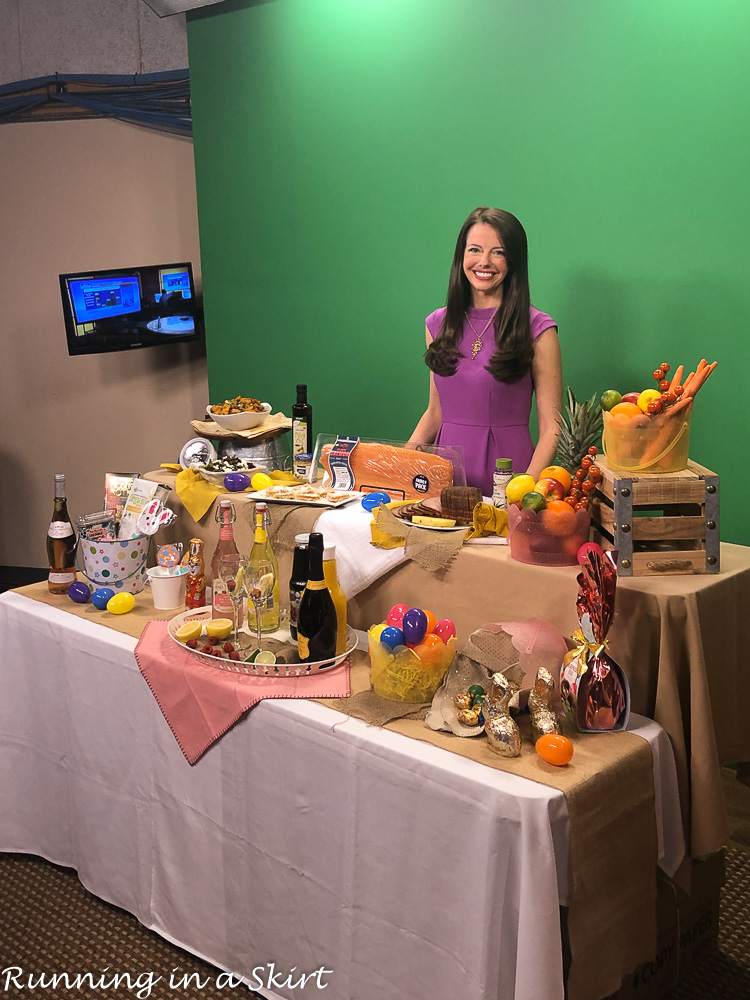 While I was there I caught up with some old friends!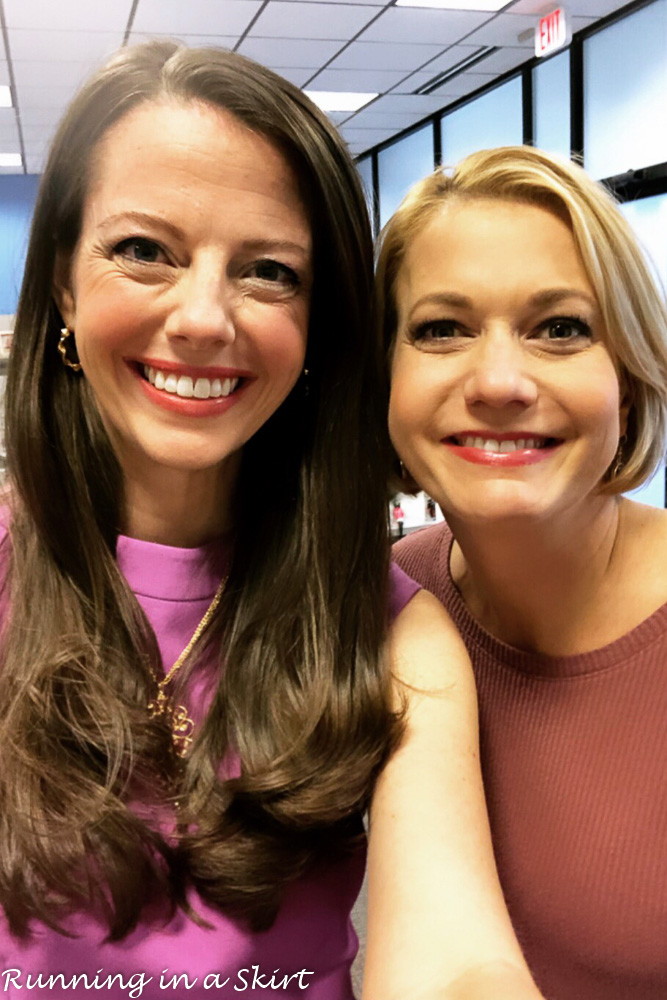 It was such a joy to see my old co-workers. I miss them so much!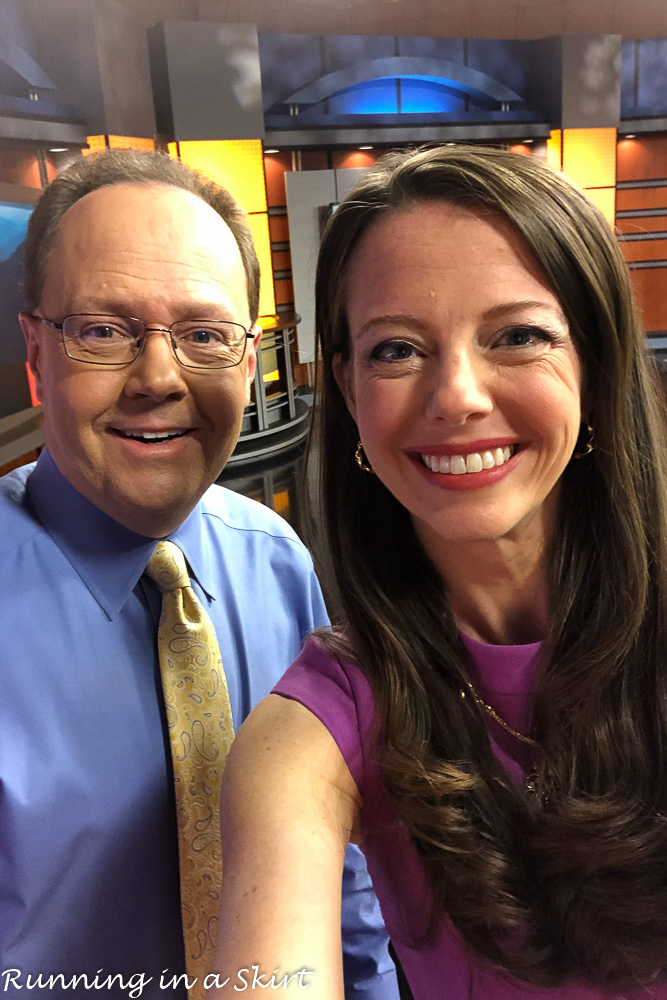 In the middle of all this, I also had some studio photos taken of the boys. I didn't have time to download them yet but I'll get them ready for next week.
It's been a hectic week filled with so much joy. My Dad is actually coming to visit today to help with the boys while the Hubs is working. I'm expecting this upcoming week and weekend to be just as full!
I hope y'all had a great week too. Let me know what you've been up to in the comments.
Love, Julie