Hi guys! It's been a nice week of finally getting back into a routine after our Hilton Head beach trip.
I published two new posts this week in case you missed them.
The post about getting back on track with health and fitness has some wonderful products in it that can inspire you to be a bit healthier. If you are wondering how you can help me and this site head on over to that post and leave a comment, click on one of the products or share it with your friends! Posts like that help me run Running in a Skirt for y'all for free the rest of the time. Thank you!
Now let's get onto the regular fun of the week. We took the boy's over the Biltmore this past weekend. We went early in the morning and just did a few things away from people or crowds.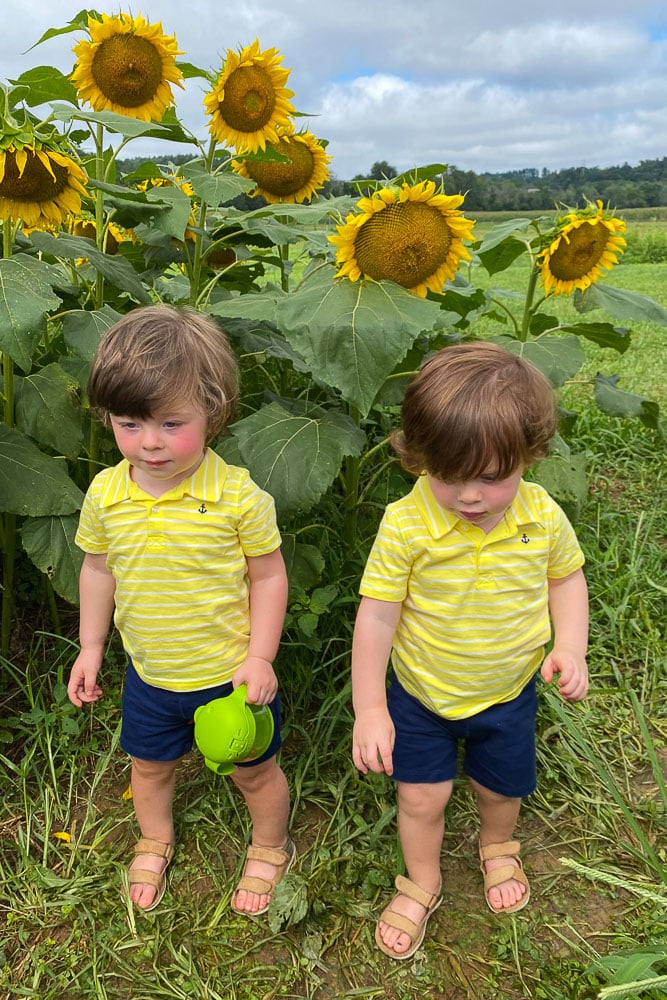 They both got a kick out of seeing the giant sunflowers.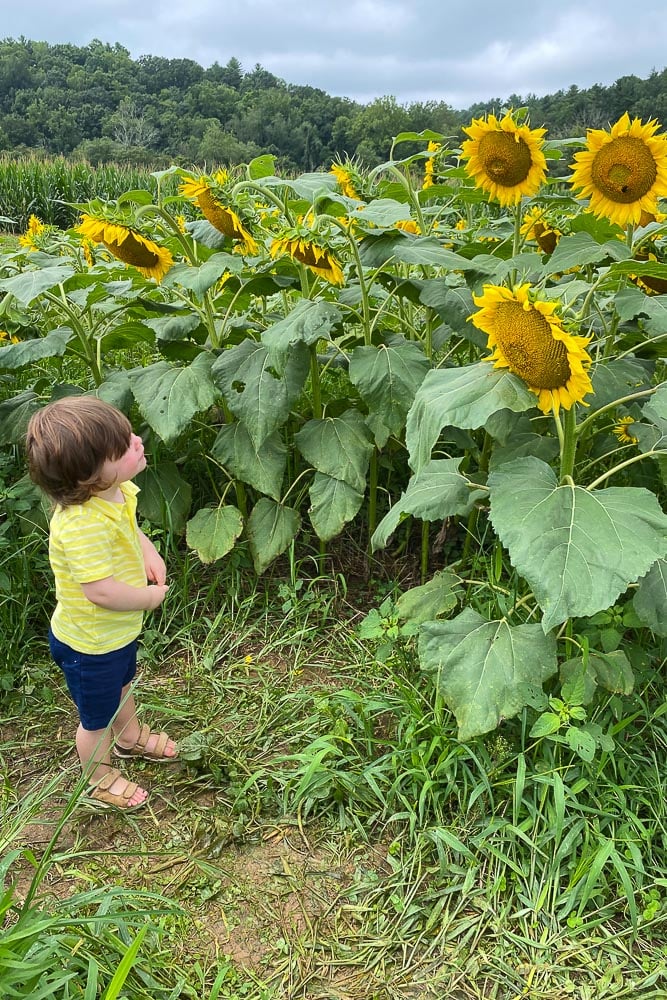 Jackson tried to smell them and was fascinated with how big they were.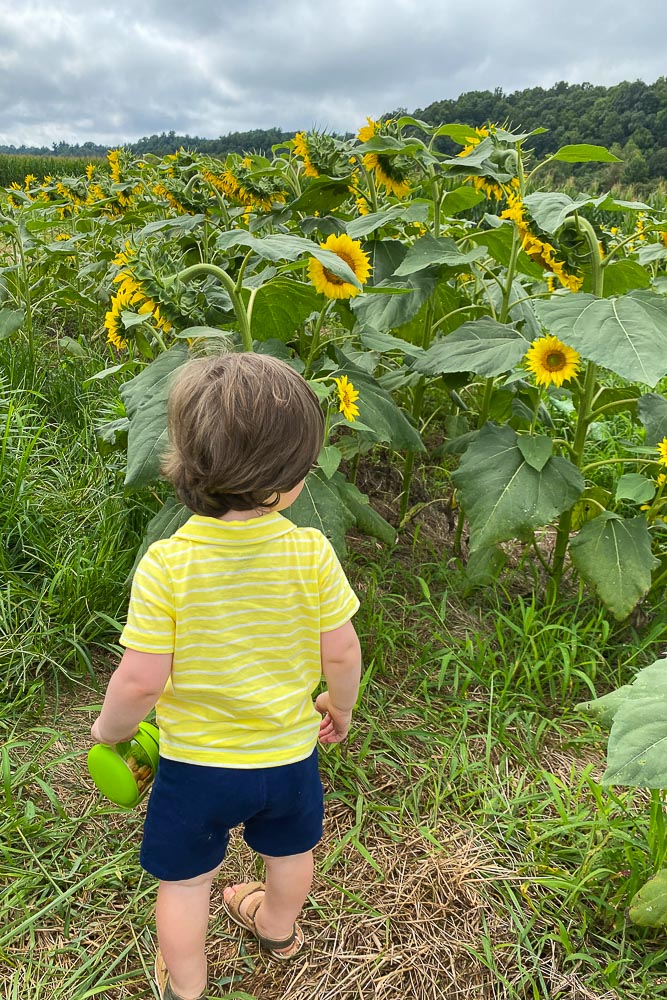 We were also able to see some farm animals including chickens, goats, and horses!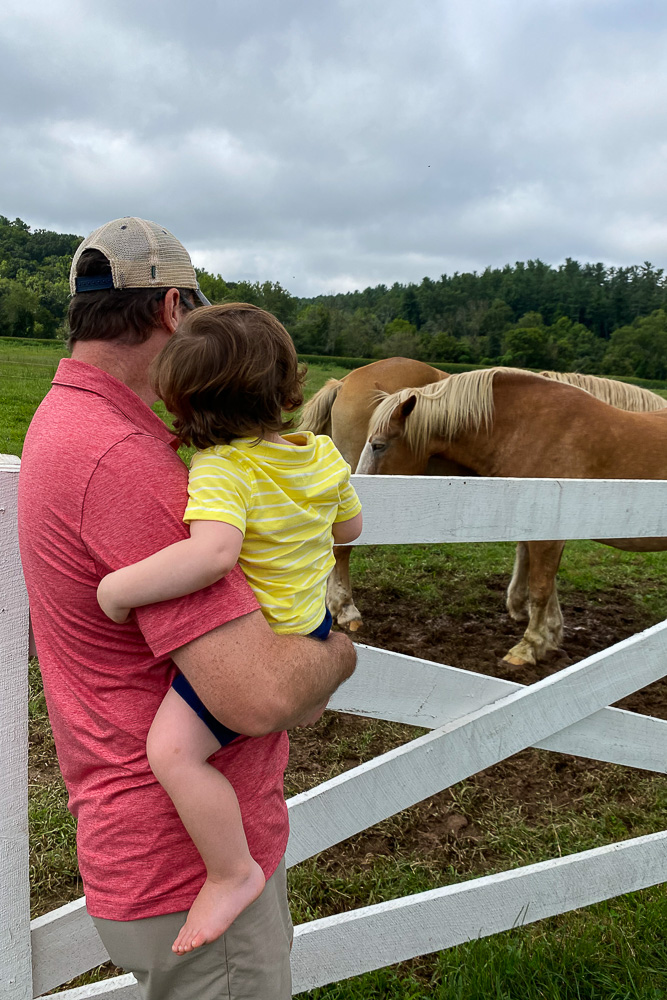 Hunter kept asking to go back and see the horses, so I think our little outing was a success. We were super careful and didn't stay long but it was just enough to feel like we did something.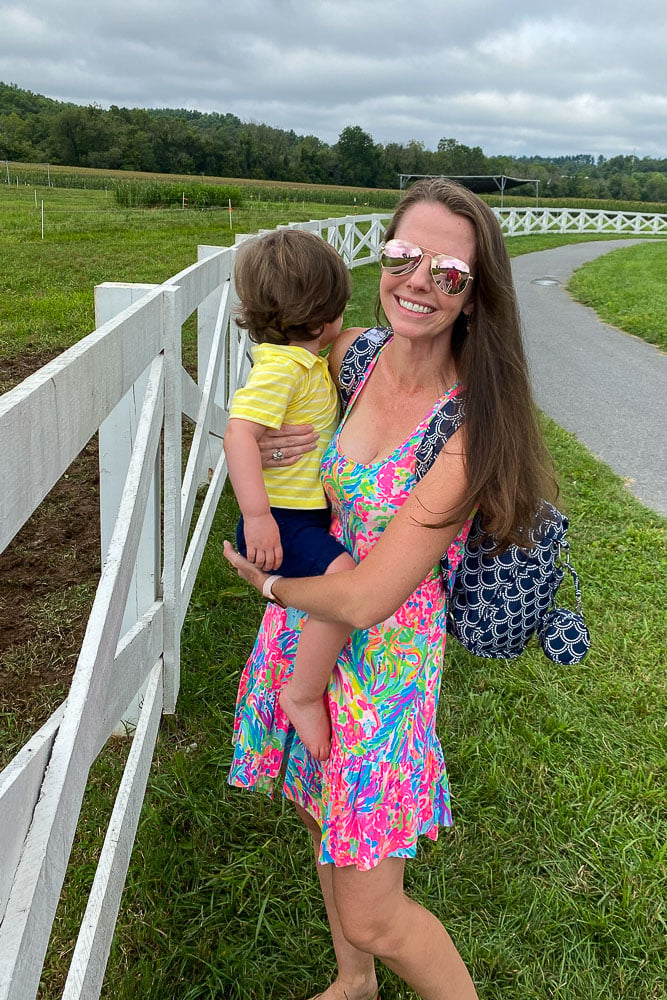 We ended up playing in the driveway for most of the rest of the day.
These giraffes are still a hit.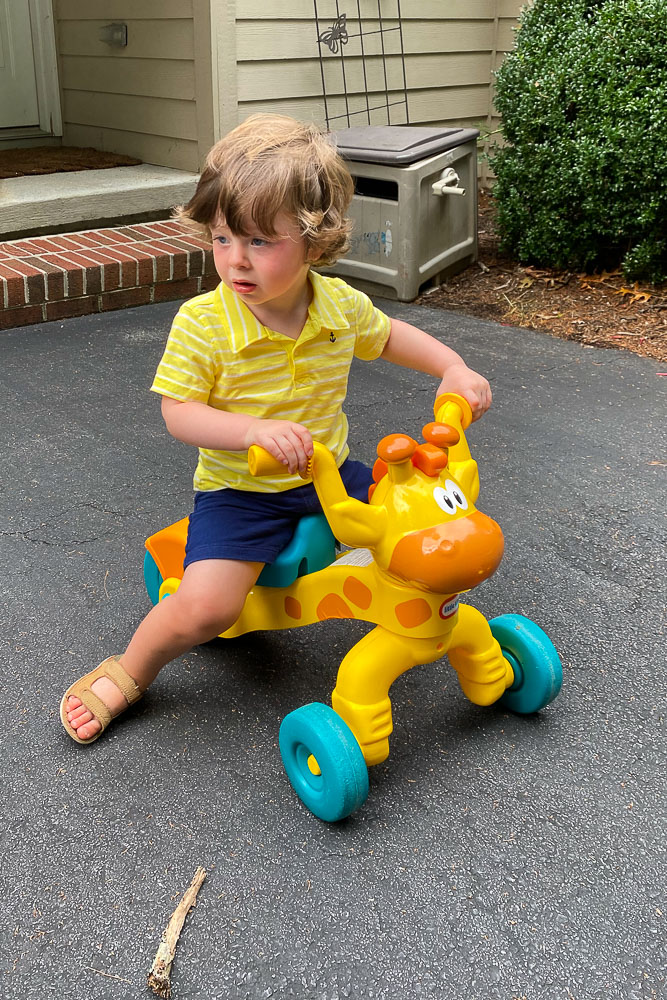 The wagon is also still loads of fun although their favorite thing to do with it is to pull each other around.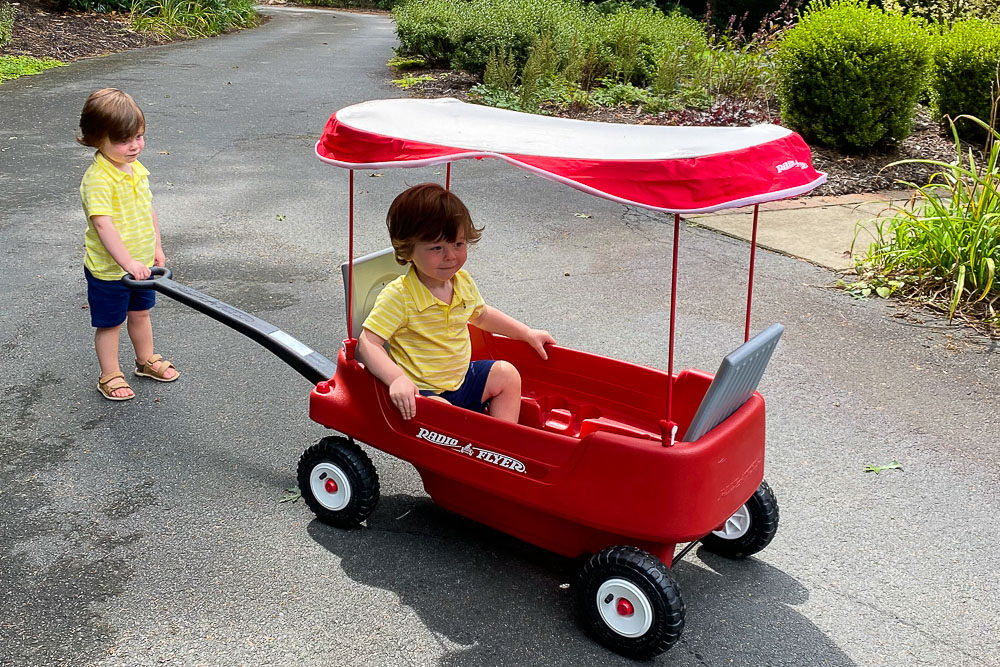 We also took the twins to a local lake to see and feed the ducks. They LOVED it.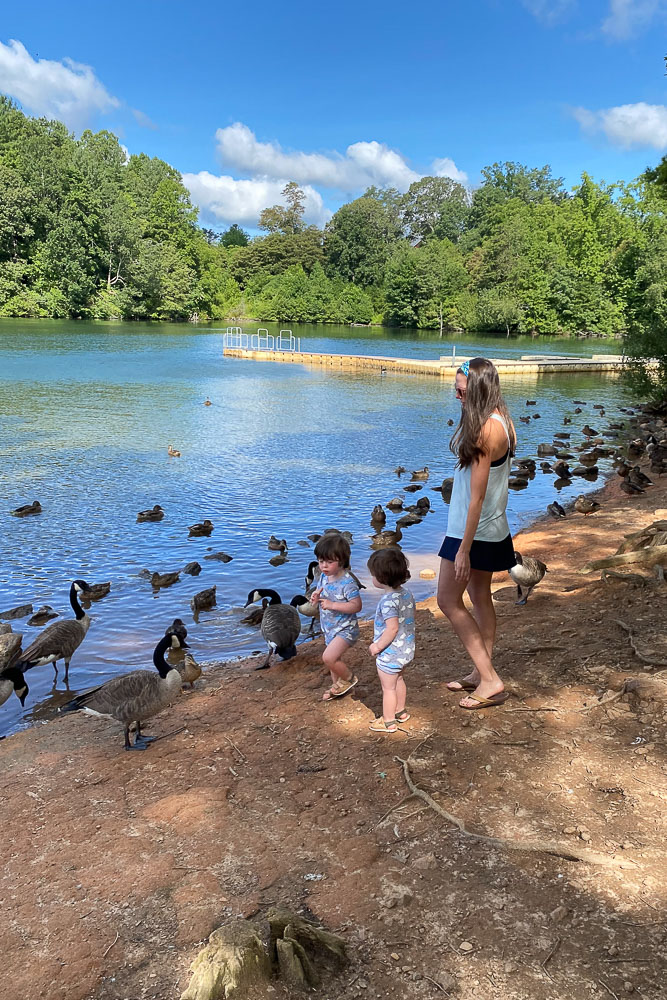 On a weekend food note, I've been working on my French Toast skills. I think I've almost got it down! The boys at over half of this plate themselves.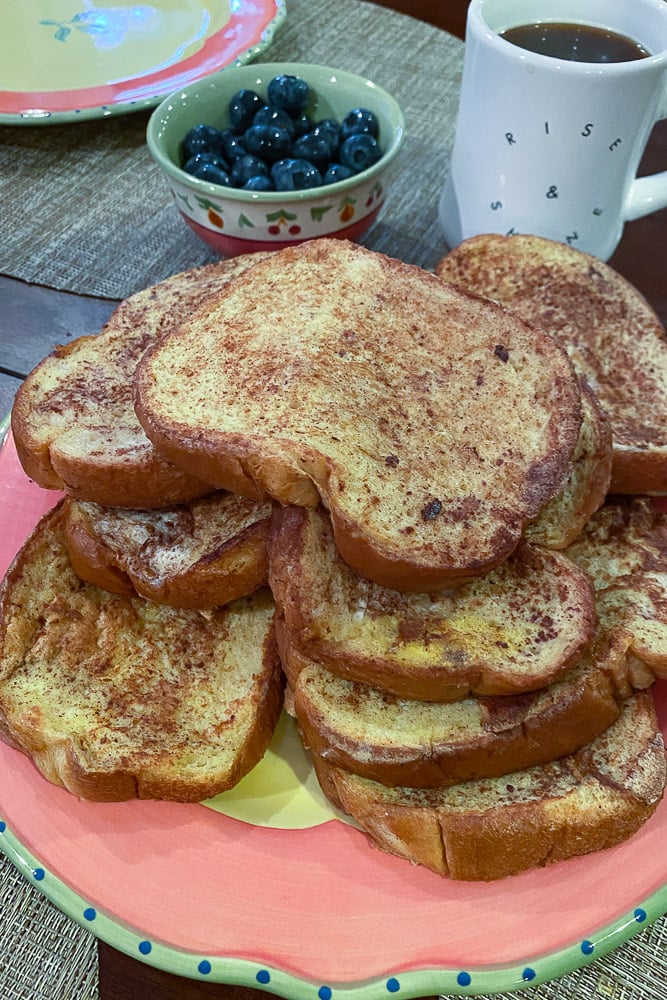 The rest of the week was spent at home with stroller rides and playtime inside and out.
The boys were super challenging last week and have been in much better moods this week. Thank goodness.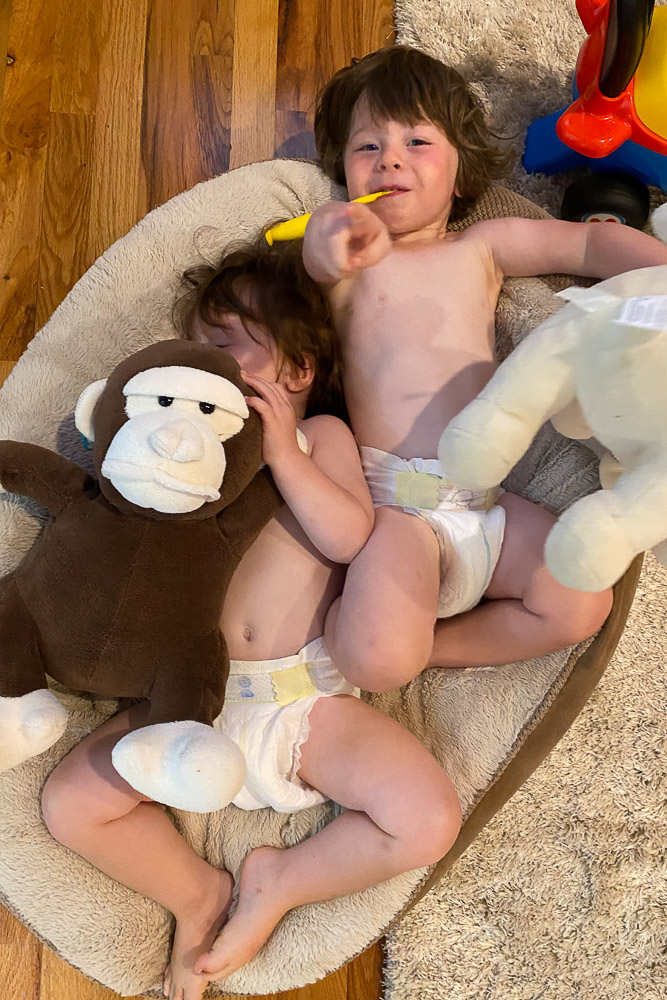 This weekend's weather looks a bit iffy with the remnants of Laura coming close to us. I hope it's not a washout. Hopefully, we'll be able to find something to do because it's hard to entertain two toddlers inside all day.
If you are also in the storm's path or were in the storm's path, my thoughts and prayers go out to you. That was one of the scariest storms I've seen.
Sending everyone one of you guys some positive vibes this weekend. Thanks again for reading and supporting my site.