Hello! Hello!
Happy Monday. Once again the weekend seemed to go by in a blink and once again we're back at Monday again. You'd think I'd get used to the cycle... but is seems to surprise me every time! Maybe that's just the optimist in me that thinks THIS will be the weekend to last forever. Anyways...... 🙂
I had a lovely weekend in Asheville! My Brother and his girlfriend Erica actually came to visit.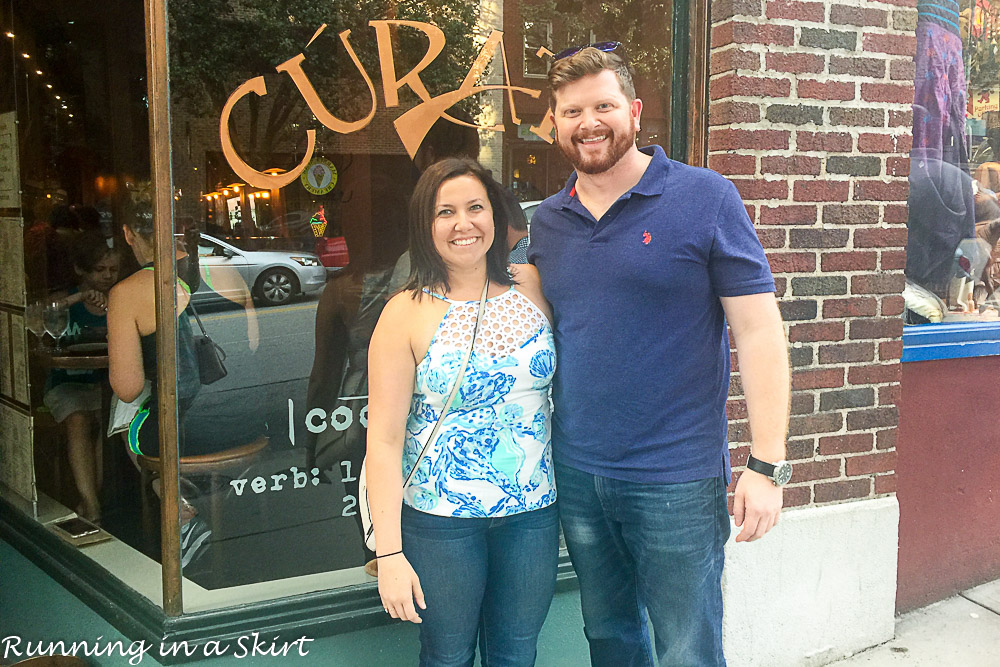 Friday night we had reservations to one of the hottest restaurants in Asheville, Curate.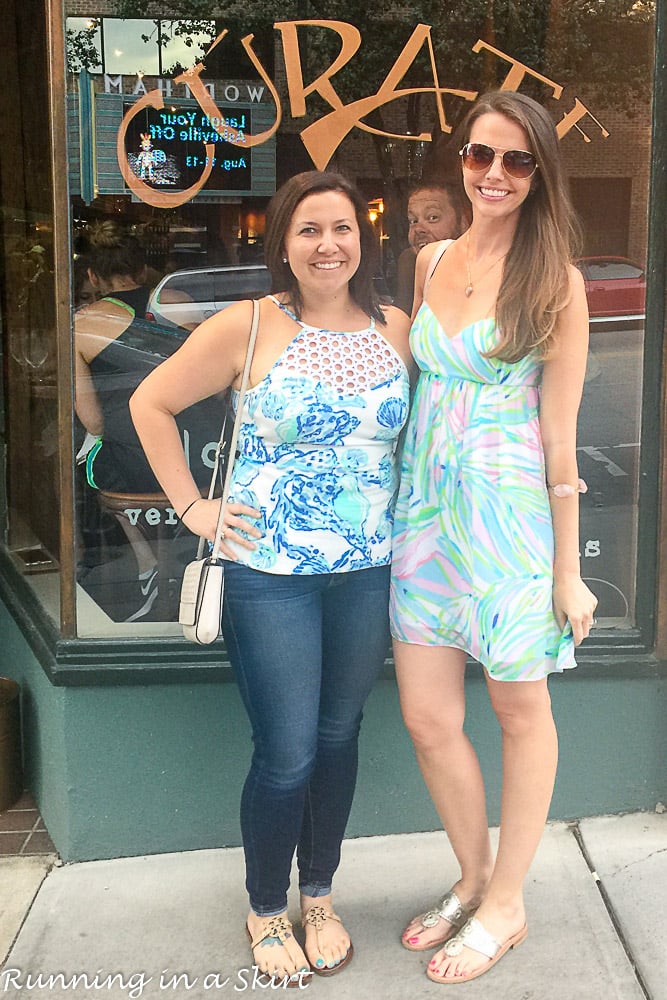 The chef is a James Beard award finalist, so it's always hard to get it in, but we made a reservation on a whim a couple months ago and it worked out to go!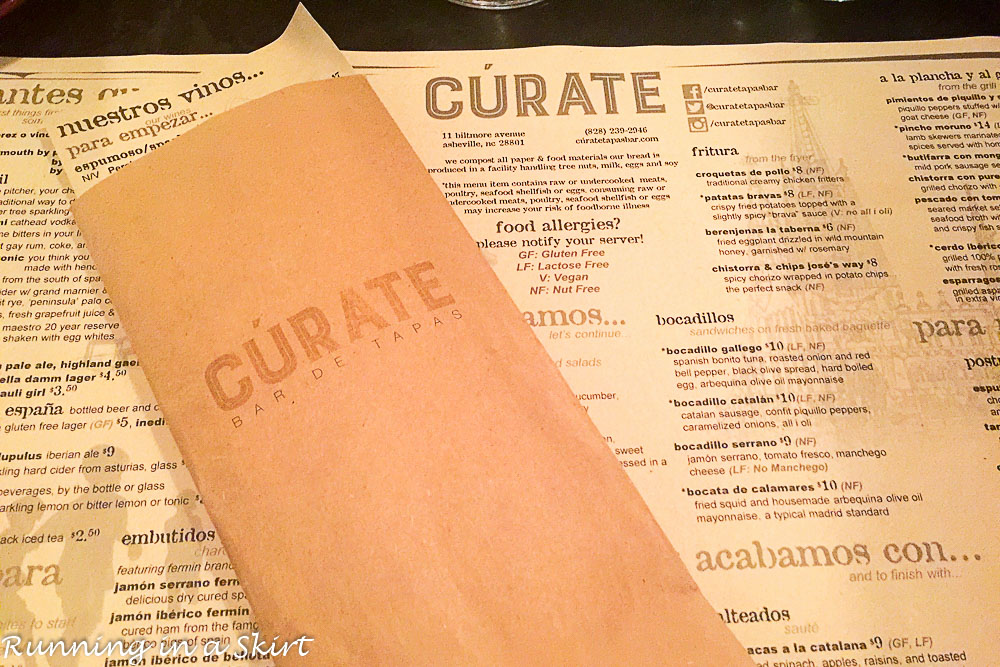 They serve spanish tapas. Some of my favs where these goat cheese stuffed peppers.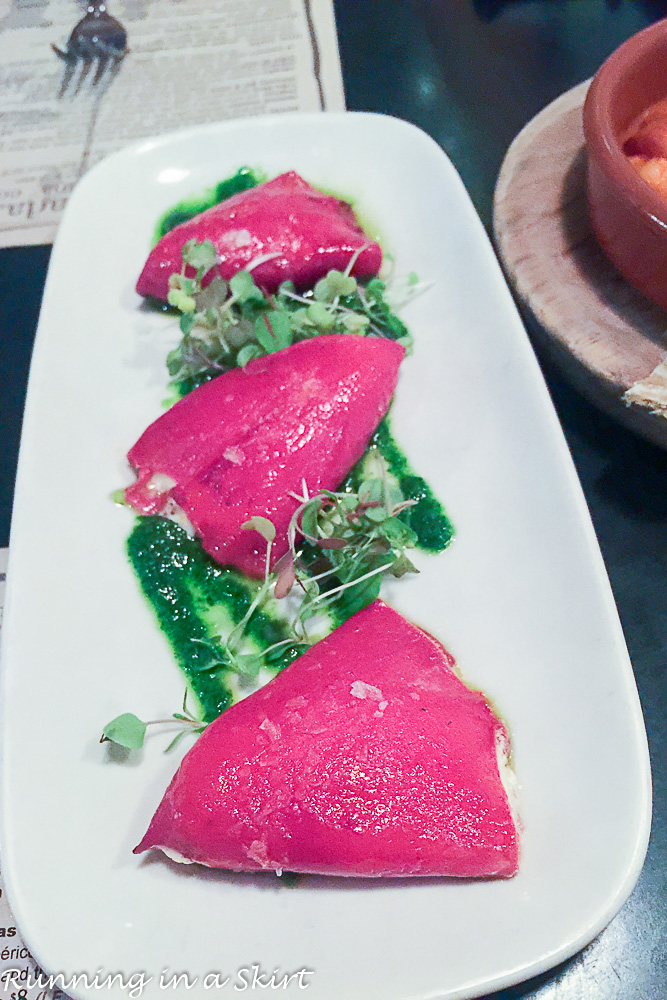 These mushrooms were sinfully good.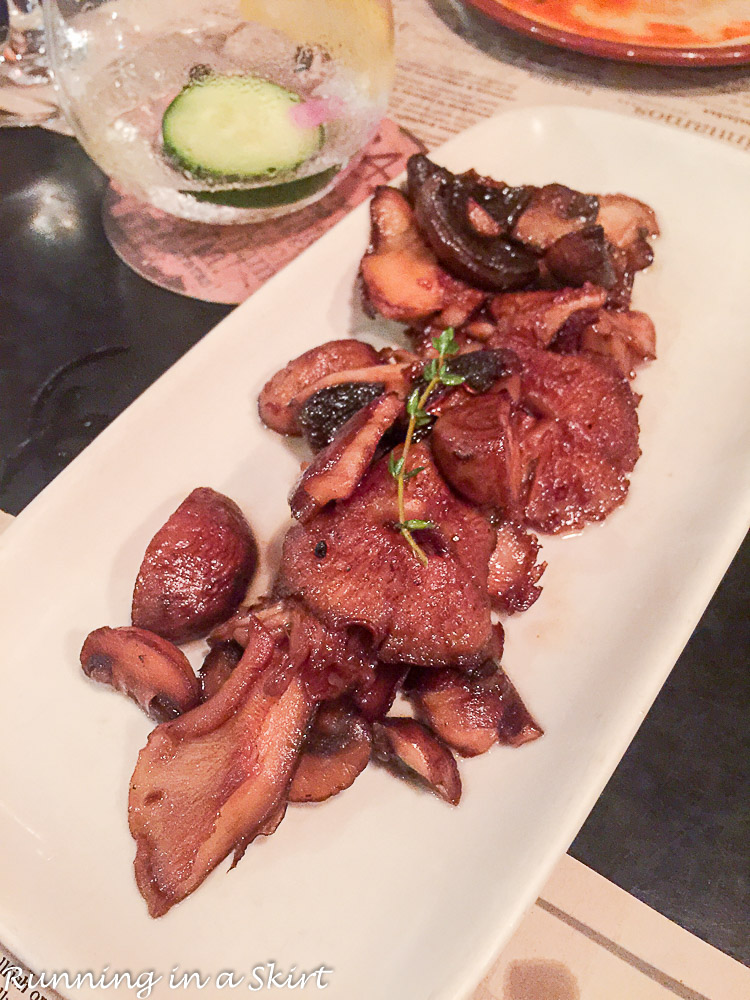 And this stewed fish with tomato broth and chick peas was divine.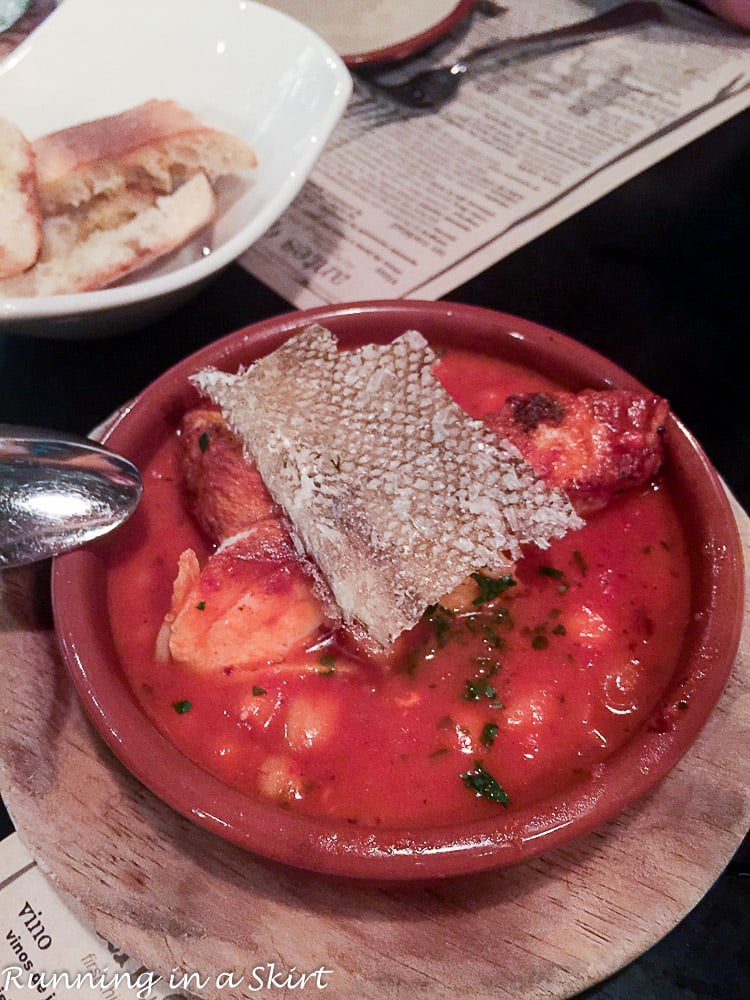 We had such a lovely meal and I simply adore spending time with these two.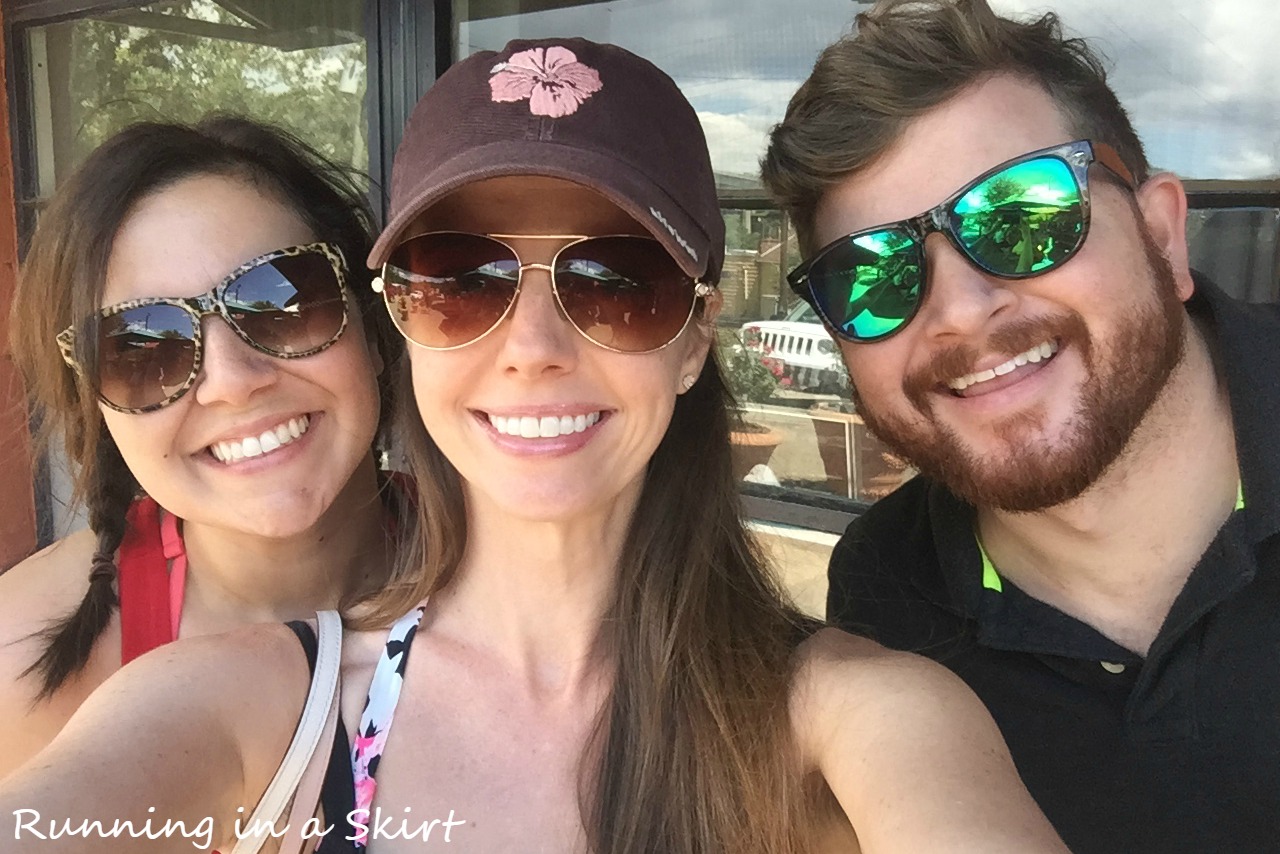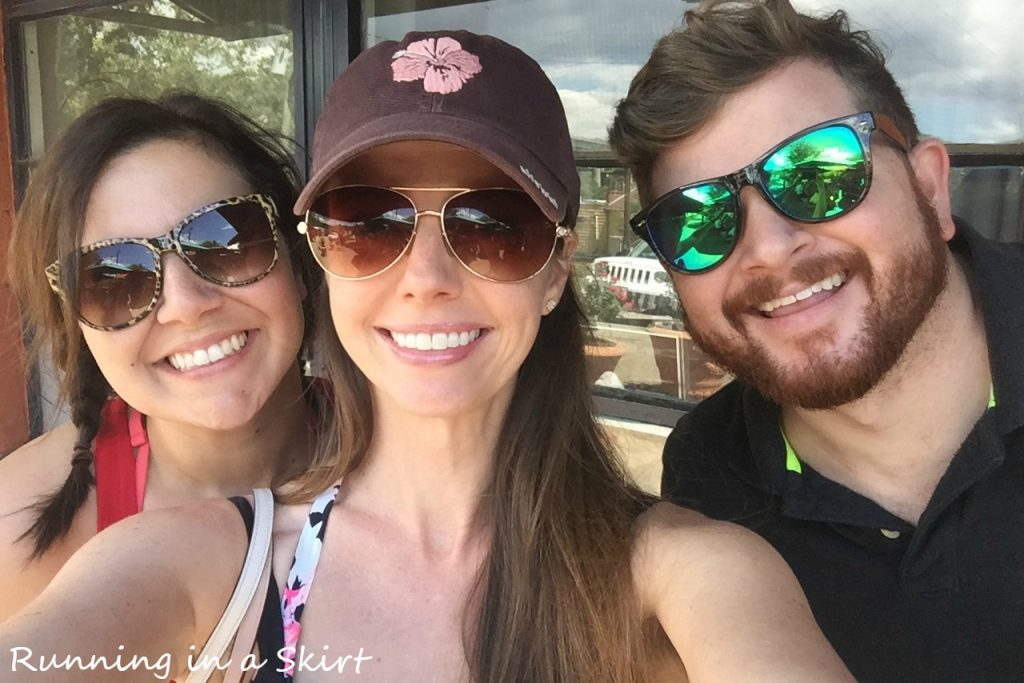 Saturday we got up and had a fabulous breakfast spread including eggs with garden fresh tomatoes and mangos.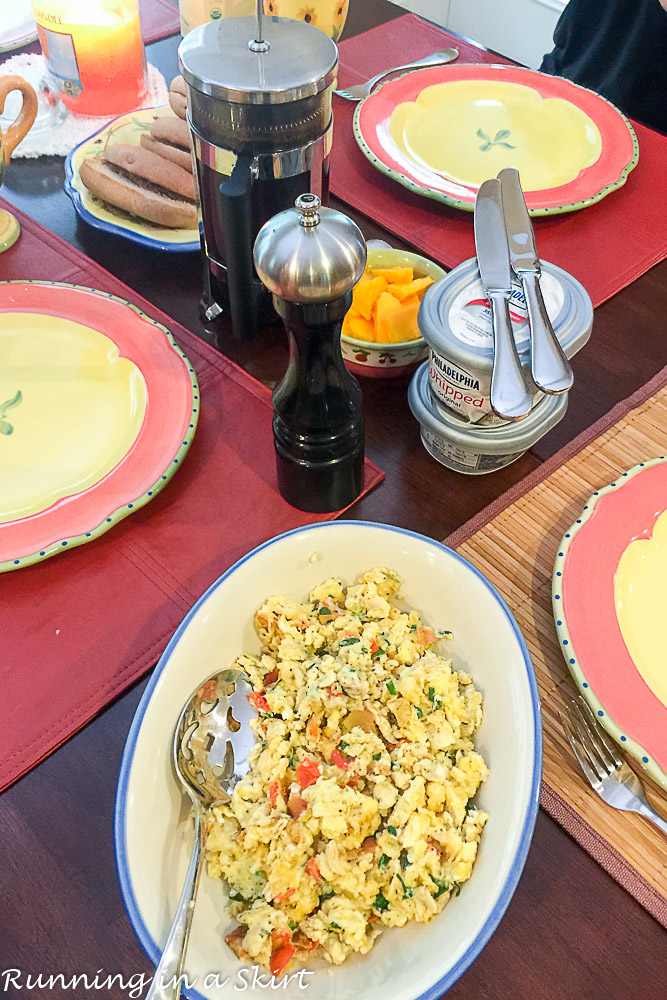 For lunch we stopped by White Duck Taco.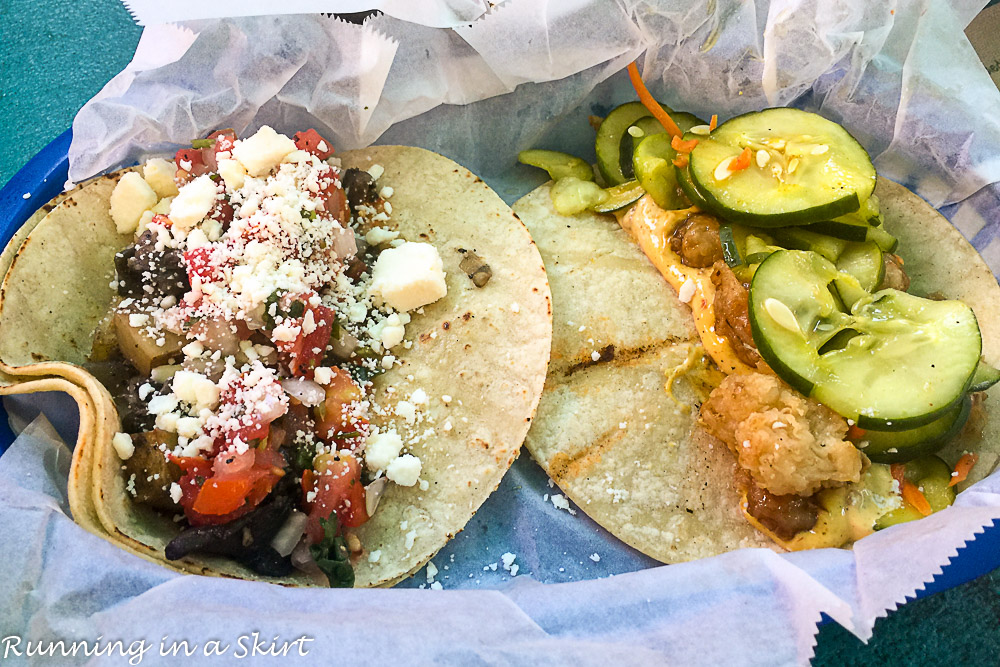 And then we went out to go tubing! We invited another family we know and had a blast.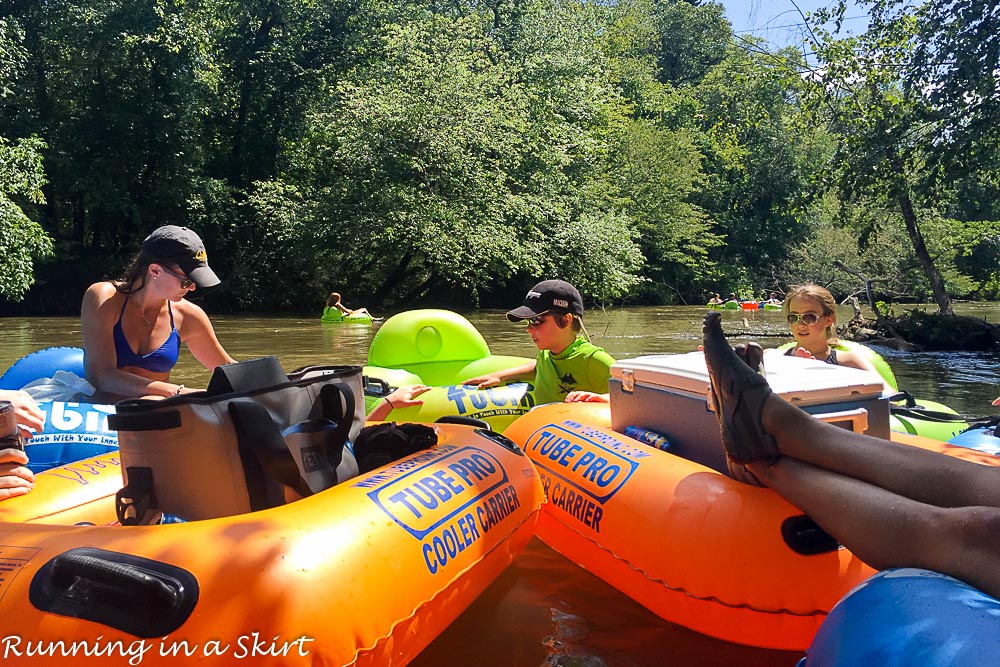 I have been wanting to tube all summer and we finally made time for it. Last summer we did it with my SIL and had a blast.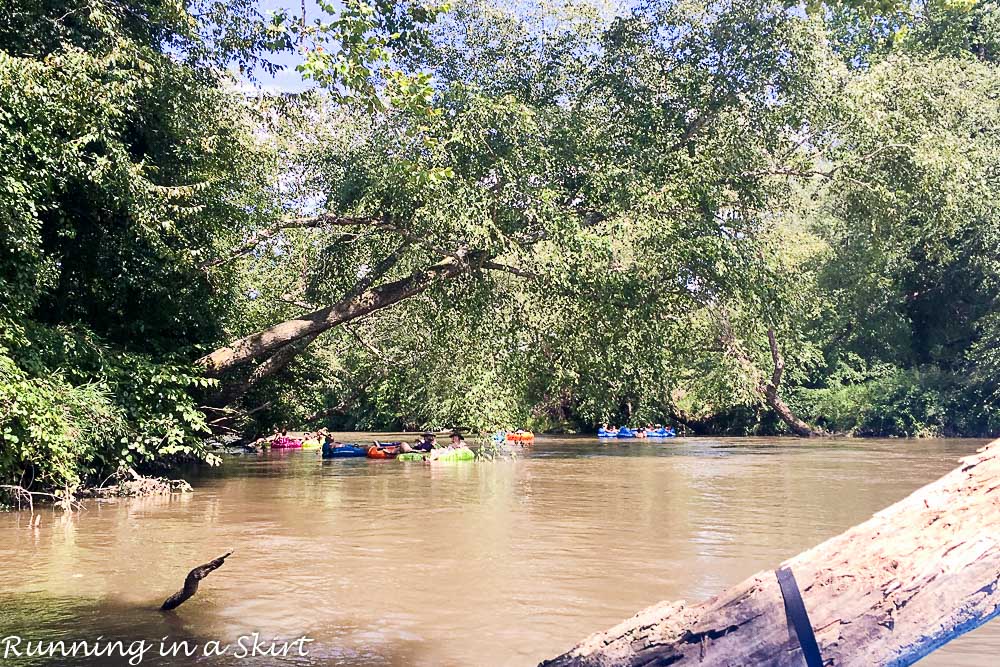 Sunday ended up being a lazy day at home with Olympics to catch up on. I also spent awhile catching up on fabulous blog comments!
I also worked in the garden a little... I finally pulled up a baby rainbow carrot! I had almost given up on these things.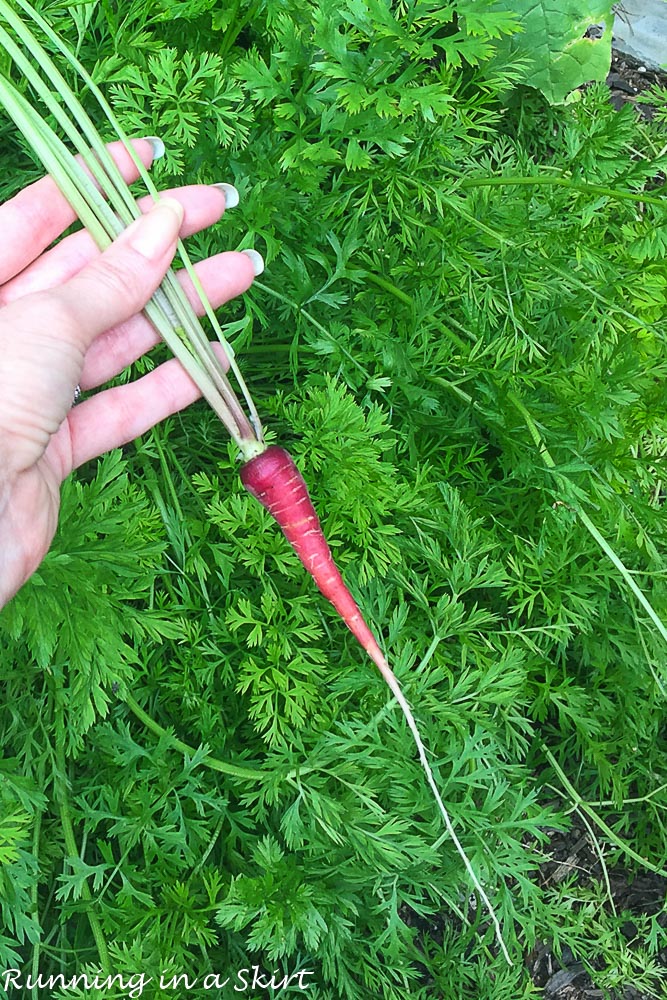 Just soaking in all of summer I can! I hope you weekend was equally as fabulous.
Thanks for stopping by today! Coming up this week on Running in a Skirt...
6 Ingredient Mango Avocado Salsa
August's Currently Post
Shrimp Burgers
Fashion Friday - Floral Romper
I'm linking up with Marvelous Monday.
Your turn!
How was your weekend?
Ever gone tubing?