Hi everyone! Happy Monday. I hope you all had a great weekend.
My sister-in-law Danielle and her fiancé Dan came to visit us this past weekend. Dan had never been to Asheville before, so the hubs and I spent the past couple of days showing them around town.
Dan and Danielle arrived mid afternoon Thursday. We started their Asheville tour with a little shopping at Biltmore Park and then we drove over to the Biltmore Estate. With my annual pass, I can get in family members to Antler Hill Village after five. We went to the winery and had a wonderful dinner on the patio.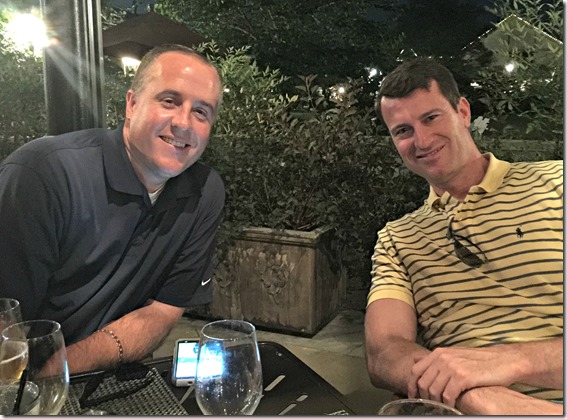 Friday morning we woke up early and went to one of my favorite quick hikes to take company, Craggy Pinnacle.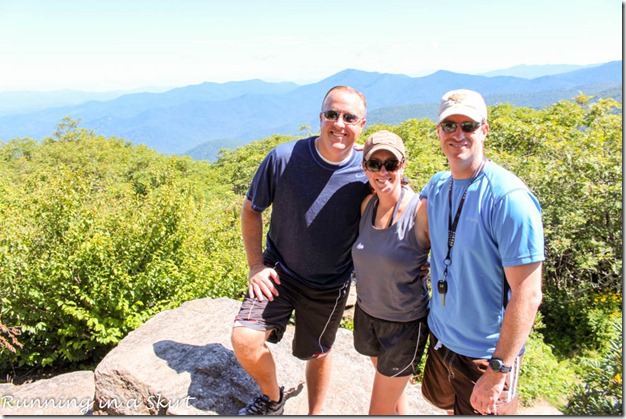 We went up to the top to see spectacular views. You can't come to the mountains and not see this!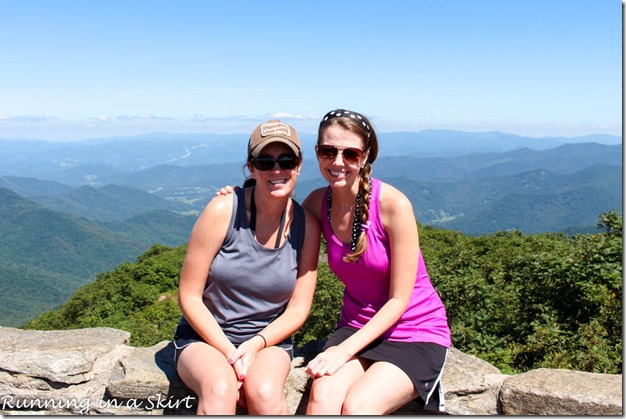 I can never get enough of this place.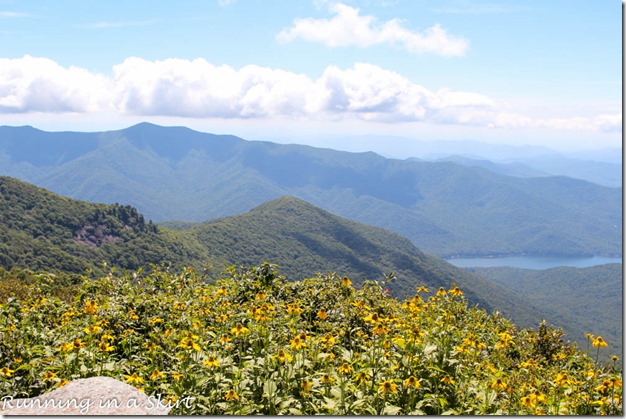 After a quick lunch, we went tubing! The hubs and I had never done this before, but it was a great experience.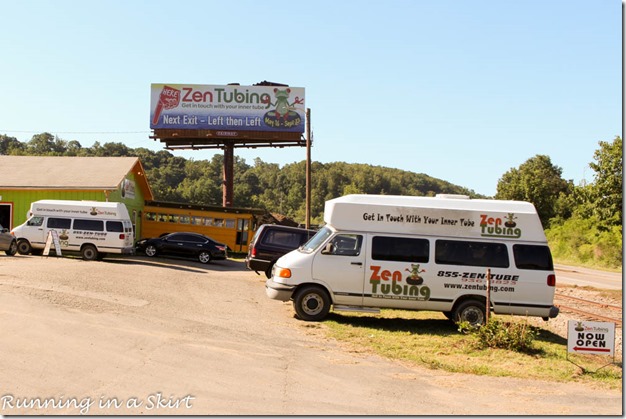 Zen Tubing took care of everything and we had a completely relaxing afternoon. You can easily tether your tubes together and there are now drink cooler tubes. How cool is that?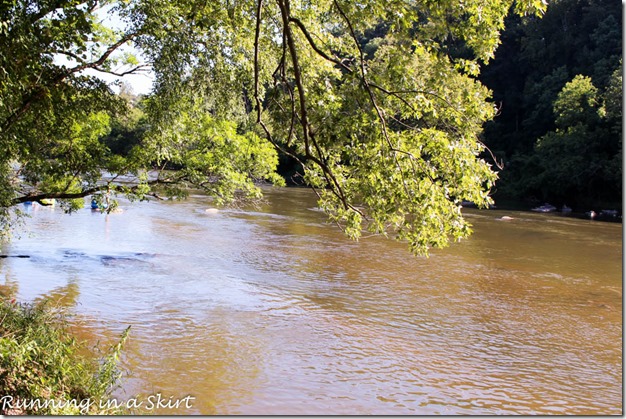 My other sister-in-law Megan joined us for dinner Friday. We had a great night out in downtown Asheville.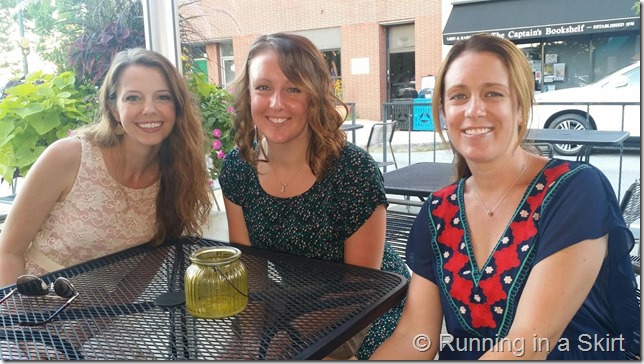 We started the evening with a cheese plate at my favorite wine bar Sante. Next up was dinner at The Blackbird and dessert at the French Broad Chocolate Lounge.
What a fun night! And of course, no Friday night in Asheville is complete without stopping by the Drum Circle.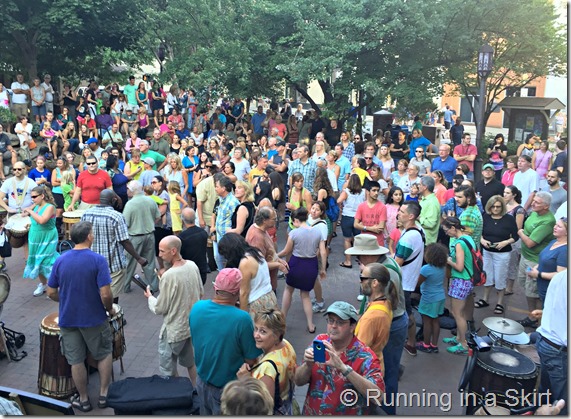 Saturday we spent a big chunk of the day at the new Sierra Nevada Brewery in Mills River, including going on one of their tours. These are the huge copper barrels for beer brewing.
These are the hops they use. They store them in a 40 degree room.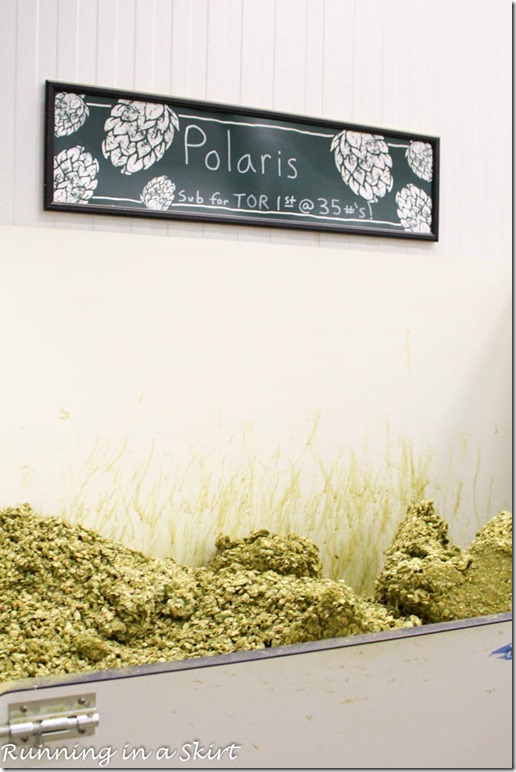 This is how the beer gets bottled.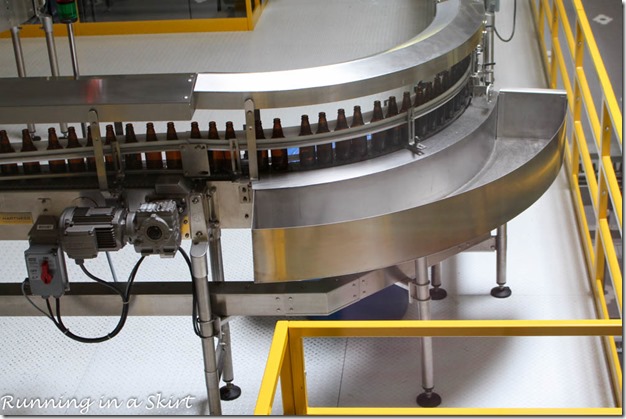 The finale of the tour is a tasting. I'm honestly not a huge beer fan, but I really appreciate the craftsmanship that goes into it and I enjoy tasting and learning about the different flavors. It's such a huge part of Asheville's culture, it's hard not to get into it a little!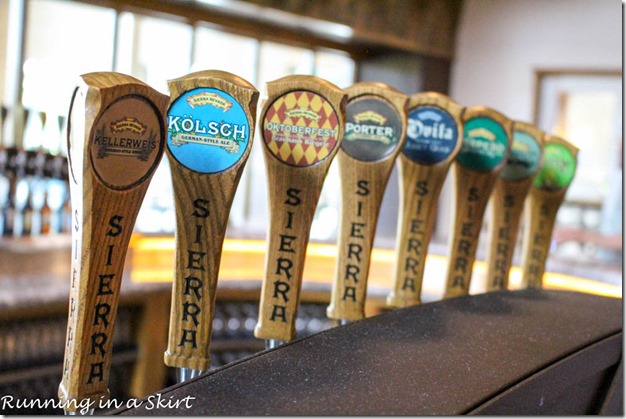 Late Saturday we went back downtown for the Haunted LaZoom Comedy Bus Tour, otherwise known as the purple bus. It's basically a comedy show on wheels that tours around the city.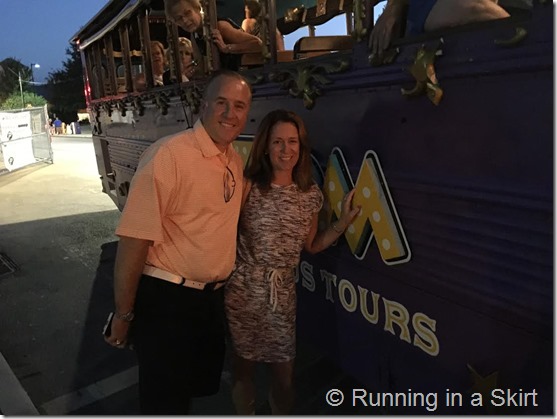 Our friends Michaela and Nathan joined us. We laughed so hard and it was definitely one of the highlights of the weekend.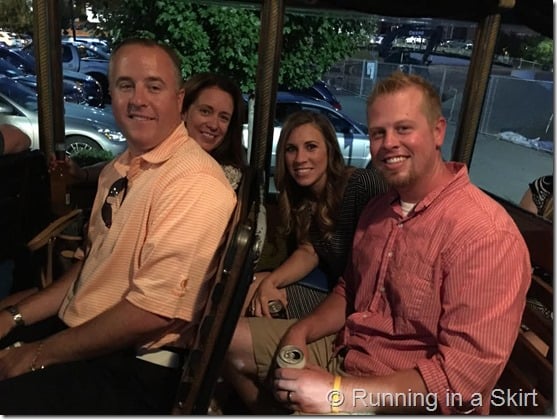 Now I may have to sleep for a month to recover from all of this Asheville fun! What a marvelous weekend.
Tomorrow I'm sharing a new yummy zoodle recipe using pistachios! I hope to see you then.
And of course, have a Marvelous Monday! Thanks for the linkup Katie.
Your turn!
What is your favorite thing to show family when they come into town?