Hi friends!
The weekend after Thanksgiving I ran the Veteran Jam 5K!
My sister-in-law Megan was in town for Thanksgiving and she has recently picked up running and racing as a hobby. We wanted to do a Turkey Trot together, but it was just TOO hard do a race and cook ALL THE FOOD, so we signed up for the Veterans Jam 5K the following Saturday.
Megan's husband Justin and my nephew Owen came along to cheer us on... AND play at the park 🙂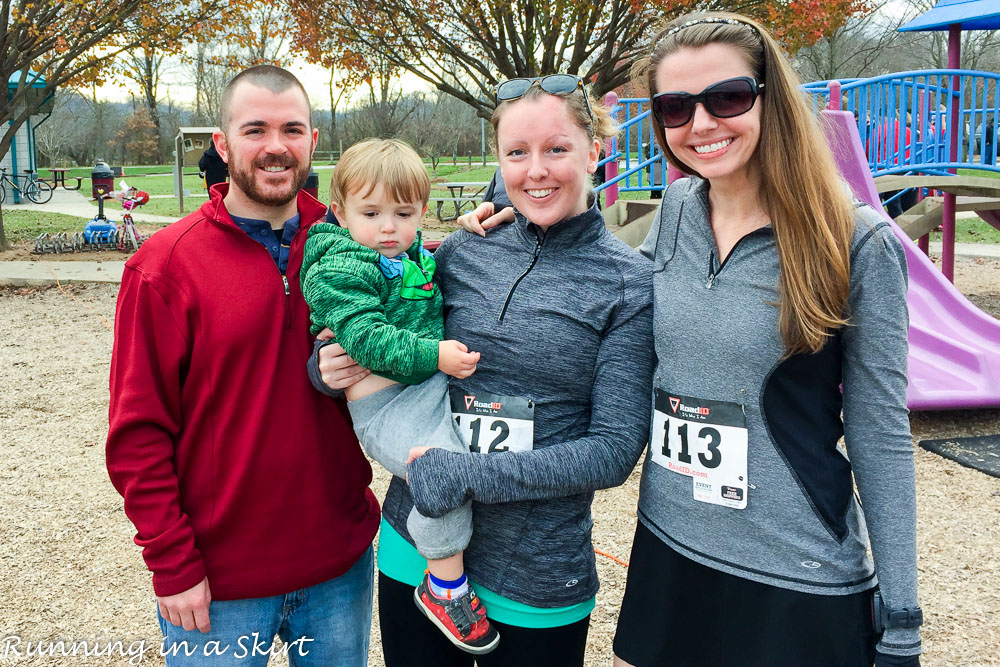 The small race was well organized and supported Veteran Jam, a group who helps soldiers with PTSD. They even recruited veterans to cheer on the runners. What an important cause to support! Soldiers protect our freedom, so we at the very least need to help them when they return.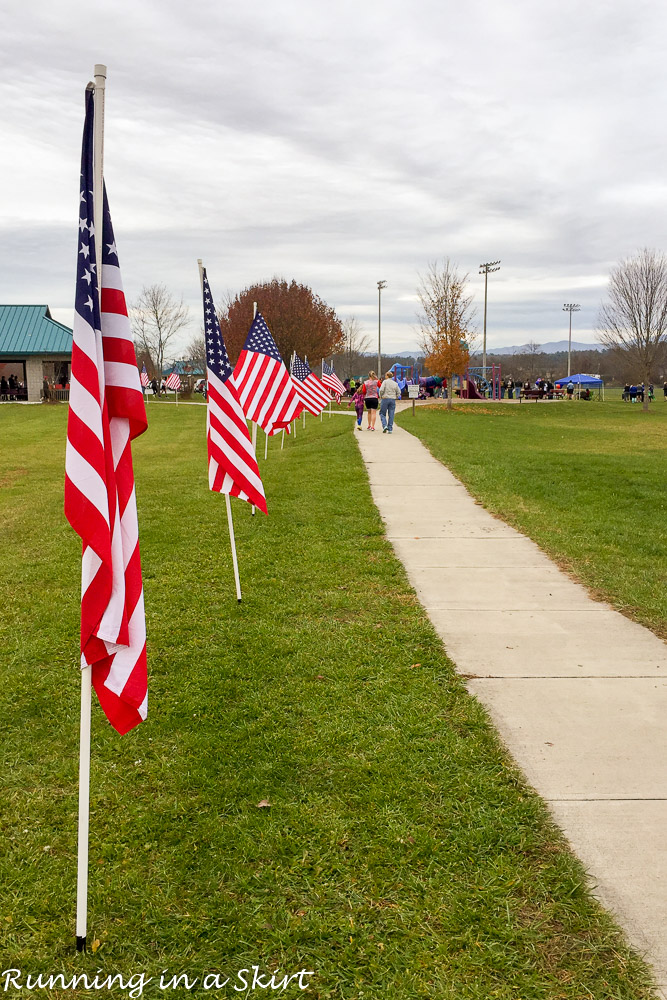 Megan had a goal to get a sub 31 5K PR before the end of the year. She needed to shave a couple minutes off of her time to get her goal, so I offered to pace her for the race. I'd never paced before, so I was a little nervous, but I figured we'd have fun regardless of the outcome.
The race started off and looped around Fletcher Park. It's a great, flat course.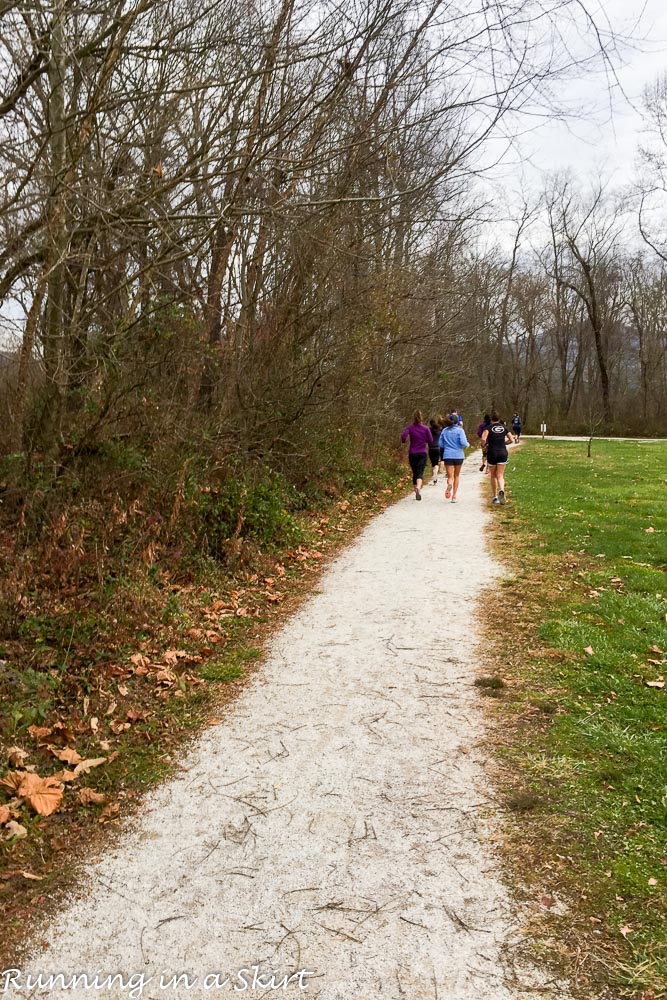 The three miles flew by! Megan rocked the faster speed and we came across the finish line in 30:30, which set a HUGE PR for her!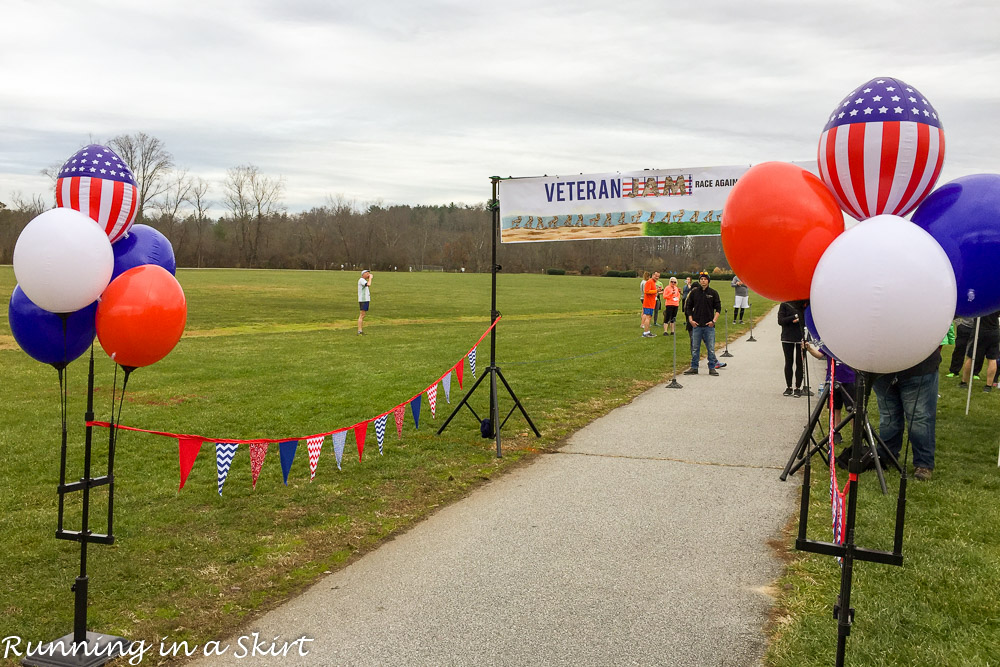 I can't tell you how much fun it was to watch and help her get that goal.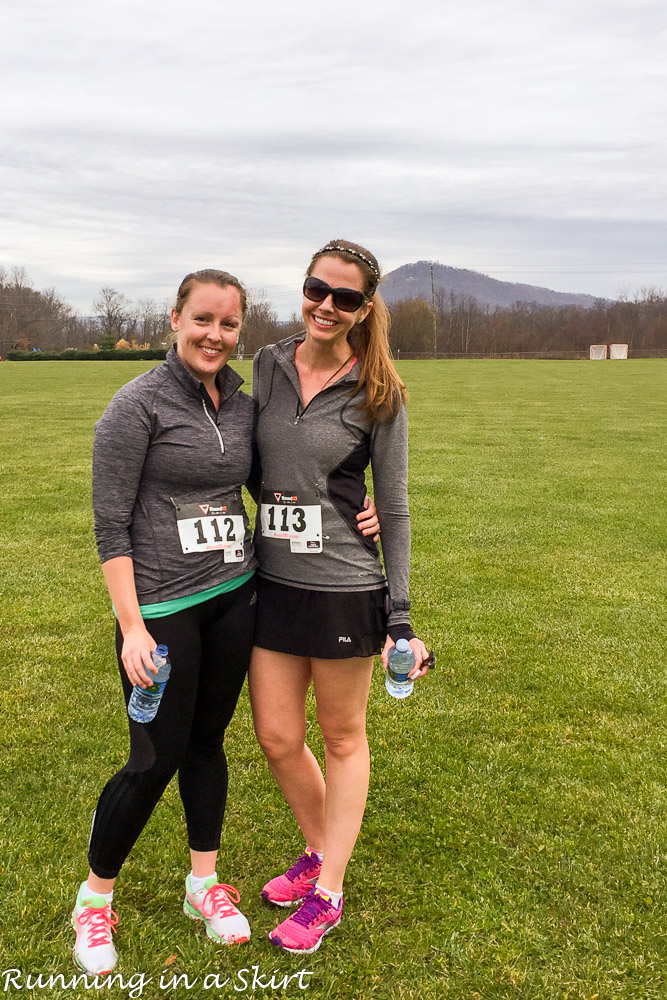 We stuck around and watched the end of the race, which was very family oriented.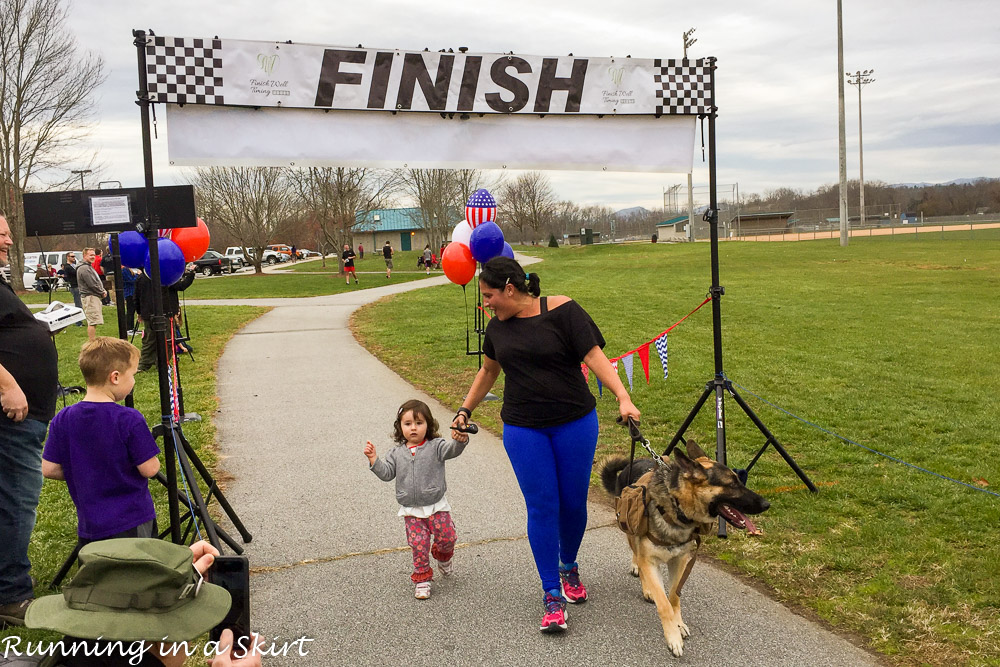 Owen made sure he refueled...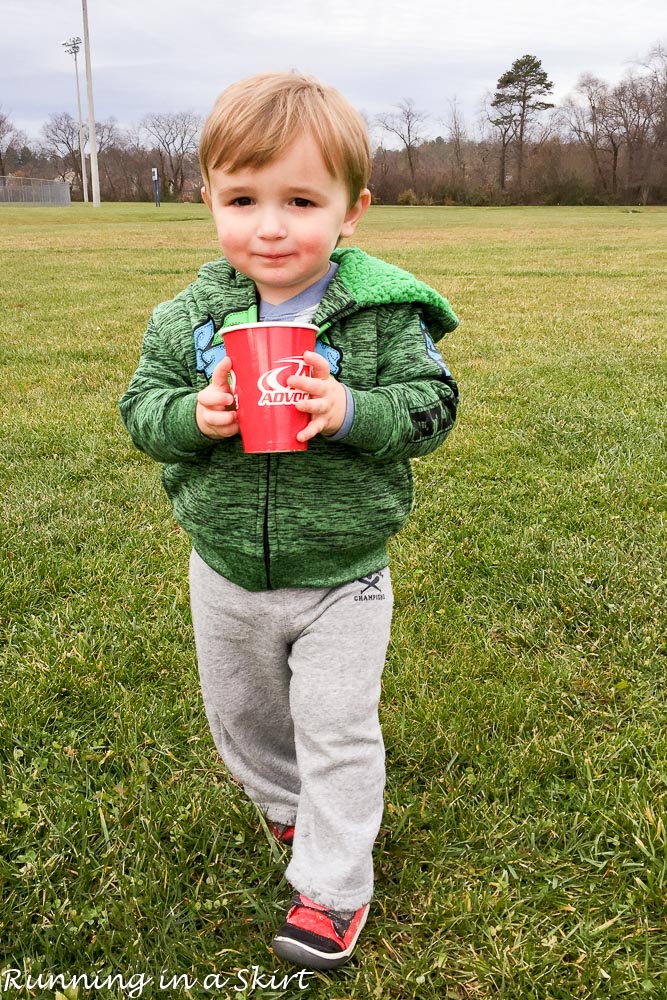 ... and recharged with our donut holes. Playing is hard work!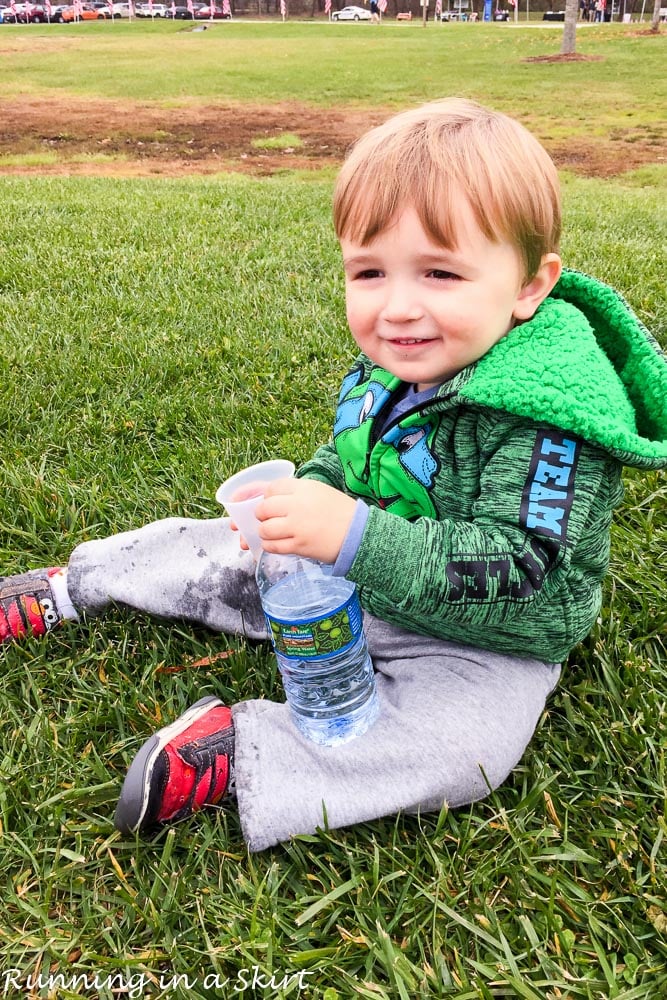 I'm so glad we stuck around, because we soon heard Megan's name being called. Turns out she won 2nd in her age group! Such a big running day for her.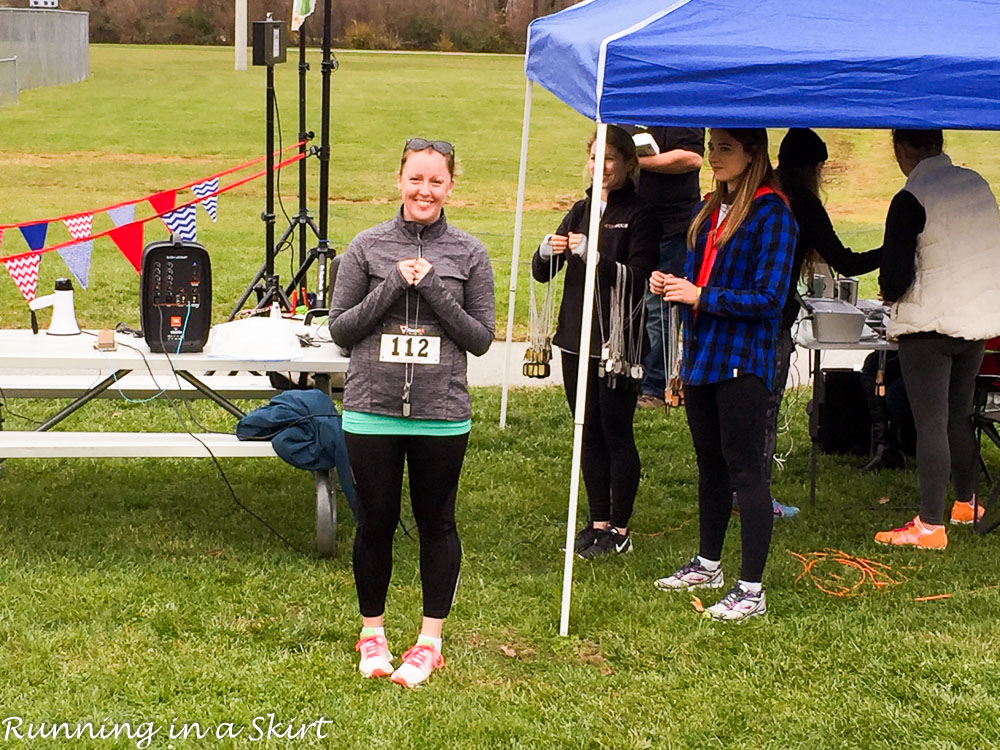 Owen was so proud of his Mama!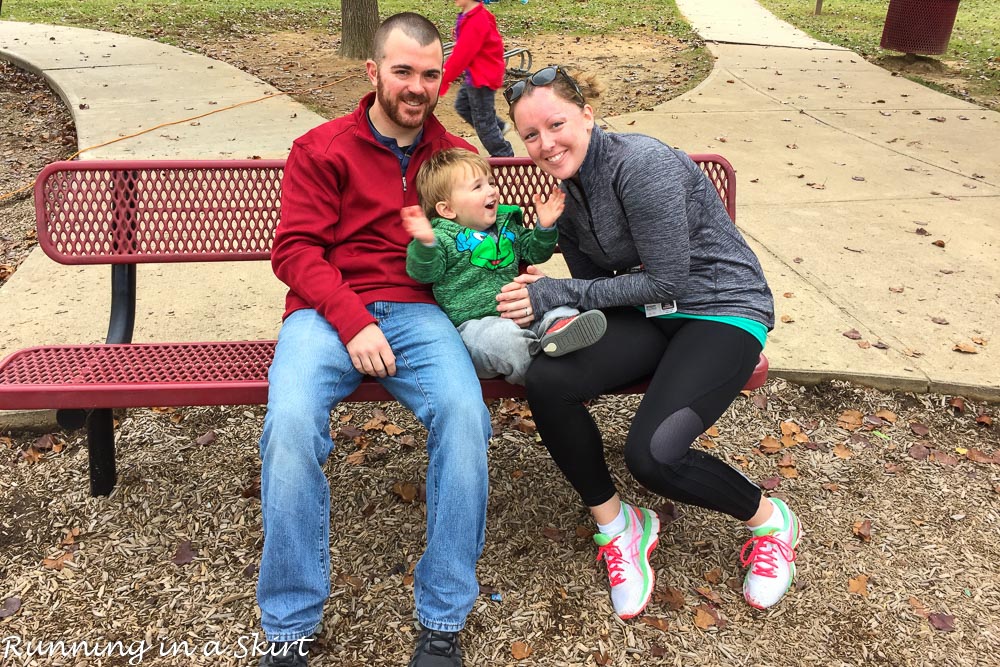 What a fun way to spend time with family! I enjoy small community races like this SO very much. It's such a delightful way to spend a morning... you get good exercise, running motivation and help a great cause.
And congrats to Megan on her new and shiny PR! I feel like I might have caught the racing bug too....
Want more racing recaps? Check out my Race Recap Page!
Great to see you today! Come back tomorrow for my yummy Skinny Crock Pot Creamed Spinach recipe.
I'm linking this post with Jill Conyers for Fitness Friday and Annmarie for Wild Workout Wednesday.
Your turn!
Have you ever paced for a race?
Do you like small or large races?