Happy Monday!
I hope everyone had a fabulous Valentine's Day and feels especially loved today. I certainly did.
It was so cold in Asheville, that I spent most of the weekend at home getting some stuff done. I needed to reorganize my bathroom and jewelry stuff, so I tackled that project. It wasn't the most fun, but it is so nice to have it organized again. Does anyone else feel so satisfied after re-organizing something? <-----Totally showing my inner geek!
This weekend wasn't particularly photogenic, but I thought I'd do a Valentine's day weekend photo dump anyway. Sometimes it's nice to show an imperfect, unfiltered real life weekend.
The weekend started off with taking our goddaughter Isabella and her Dad Jason to Antler Hill Village on the Biltmore Estate for dinner. They've had a hard couple of weeks and we wanted to get them out of the house. Isabella is such a sweet girl. We are lucky to have her in our lives.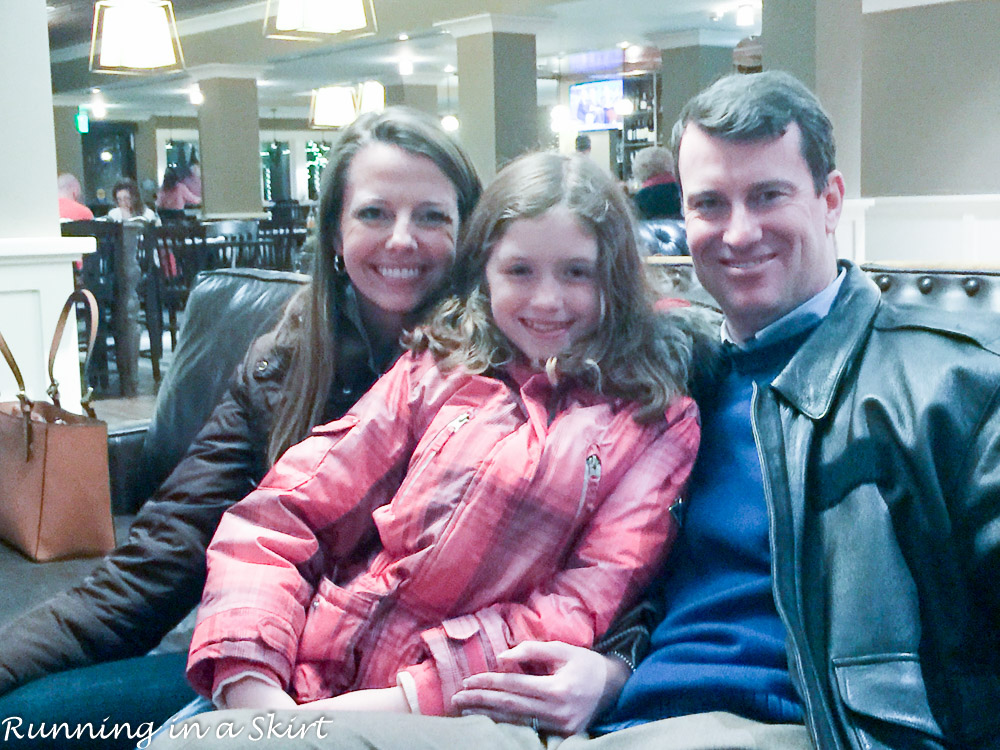 Dinner was a Vegetable and Farro Risotto at Cedrics Tavern. It was tasty!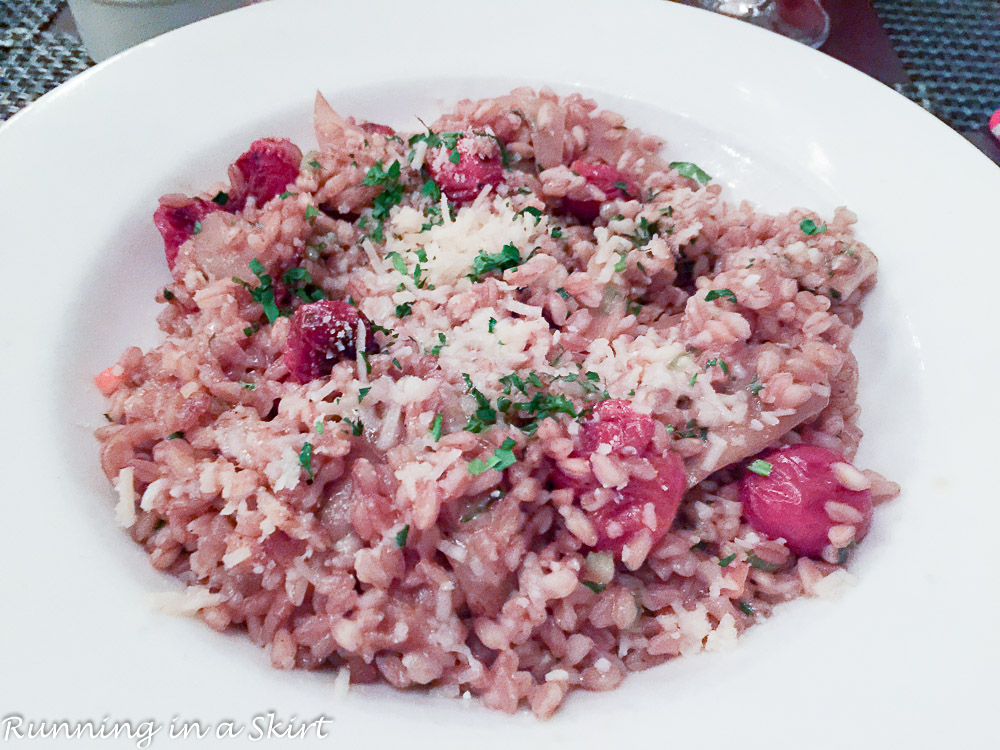 And of course, some Biltmore wine to top it off with.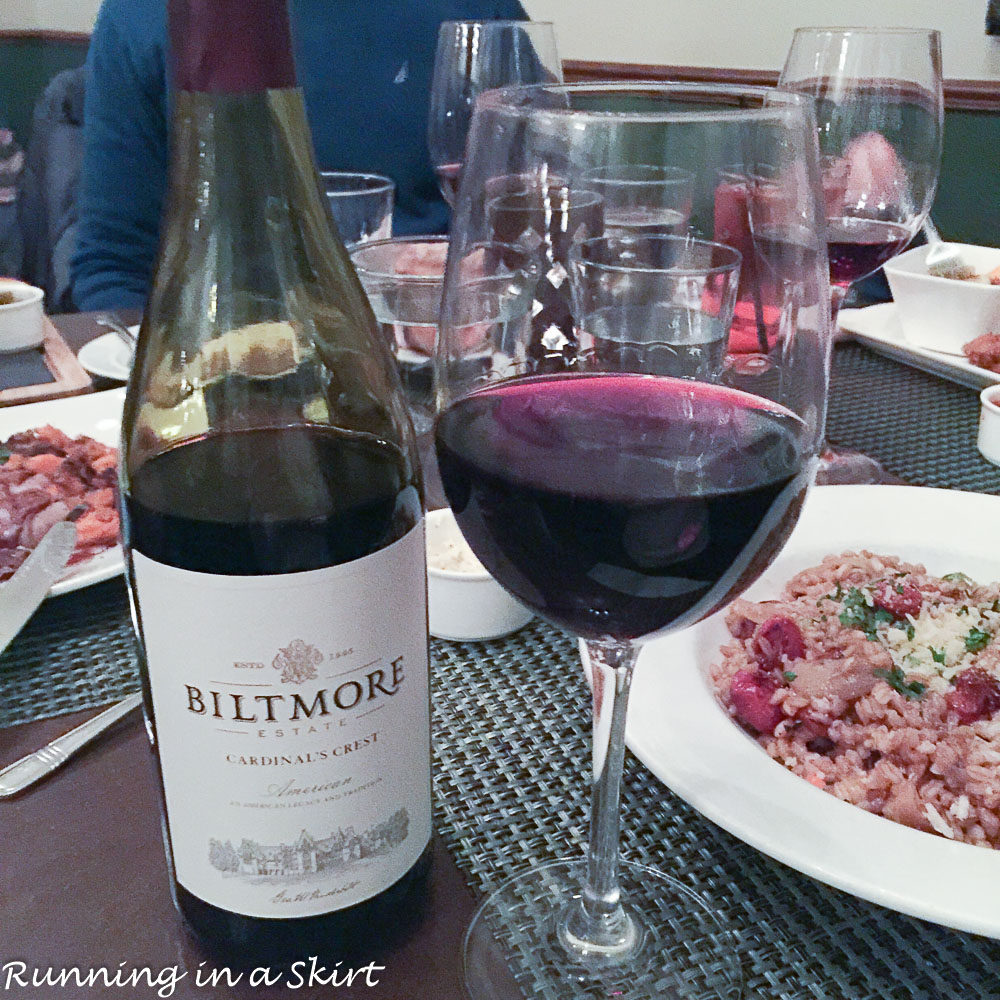 Saturday we woke up to a dusting of snow and crazy cold temperatures. I had to run a few errands including the grocery store, but spent most of the day at home. Thank God for a treadmill! 🙂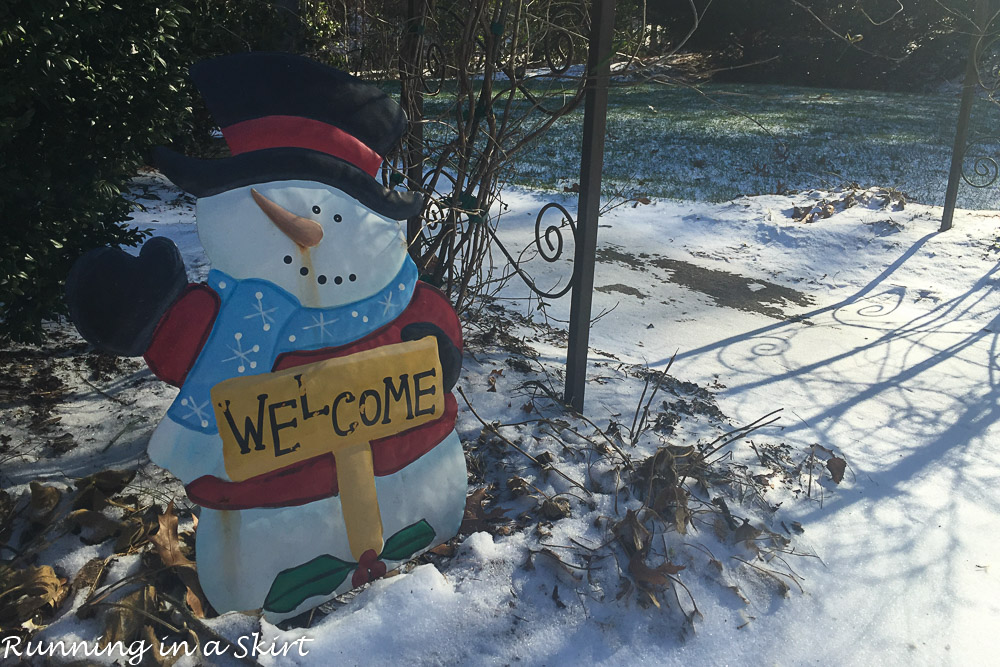 For Valentine's Day weekend the Hubs and I ordered dinner from GetMaineLobster.com. It's our favorite special occasion thing to do. They often run specials and sales and you can order dinner for the entire weekend for less than eating out once. The Hubs is SOOOO excited to get these boxes. (Not sponsored, just something we do!)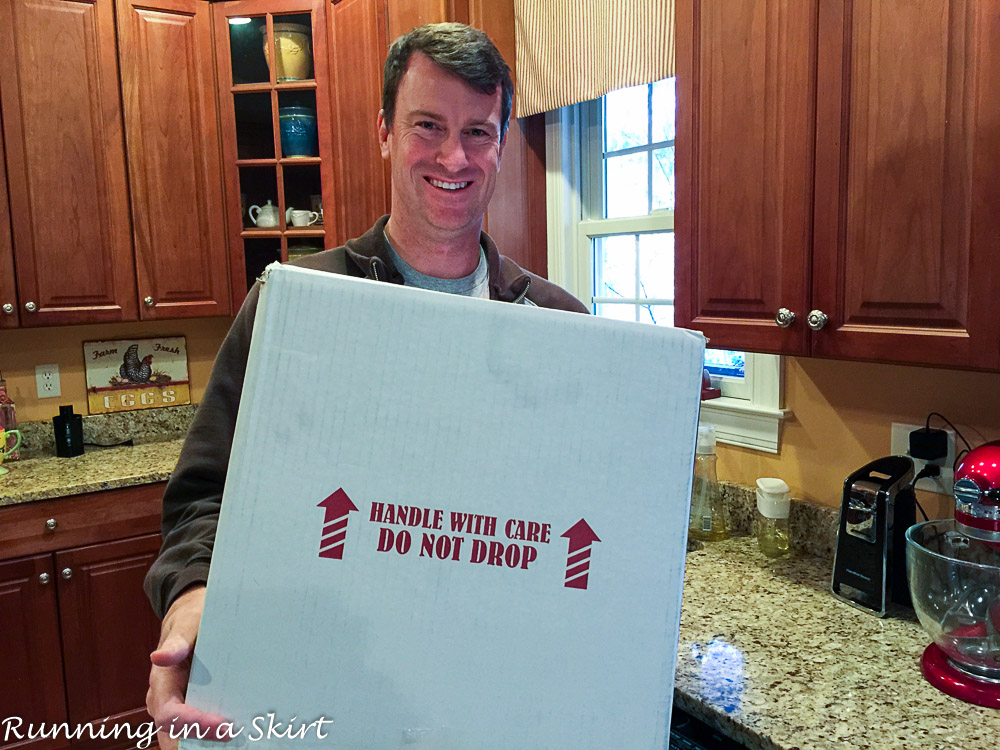 Dinner was a delicious lobster bisque, salad and fresh lobster that the Hubs steamed and pulled out of the shell for me! I can't stand to look at it, but it sure tastes good!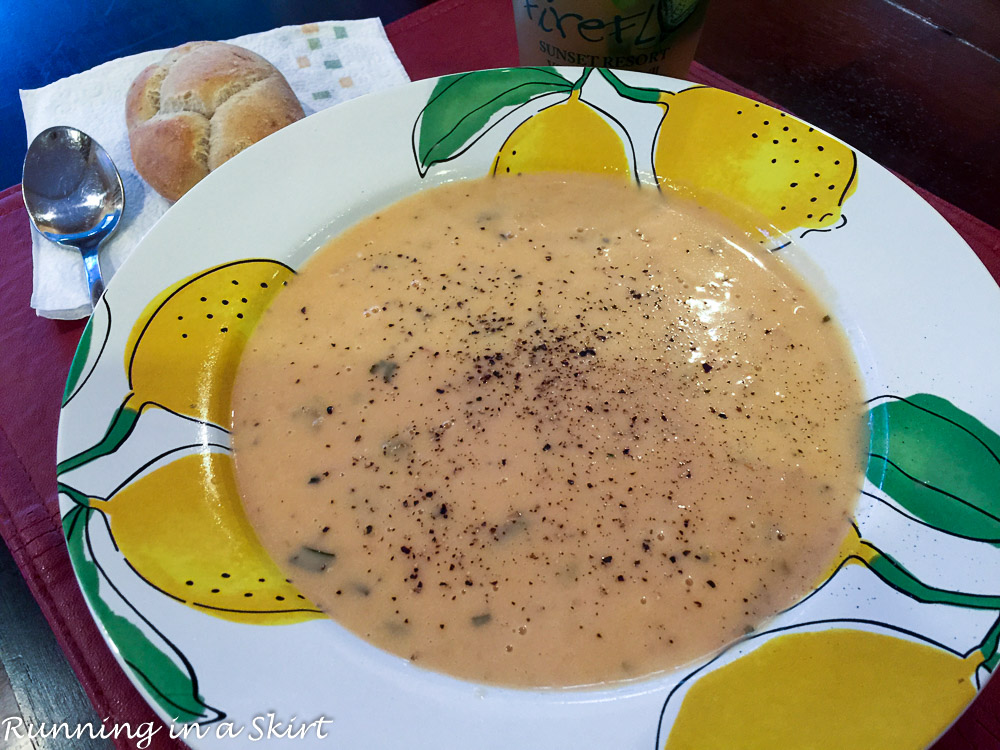 We turned on our fireplace (which we never do!) and Rhett got so hot after awhile! I had to move his bed to the center of the room.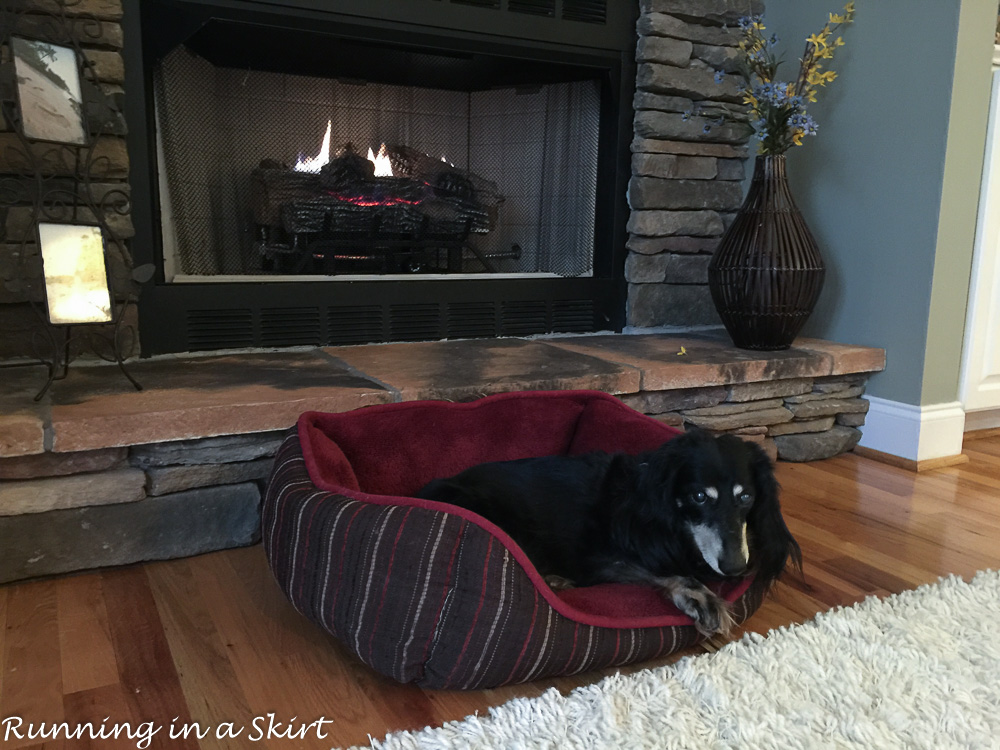 After dinner we went to our basement and had a blueberry crumble dessert and watched Bridge of Spies. It was a really interesting movie. If you like historical movies, I highly recommend it.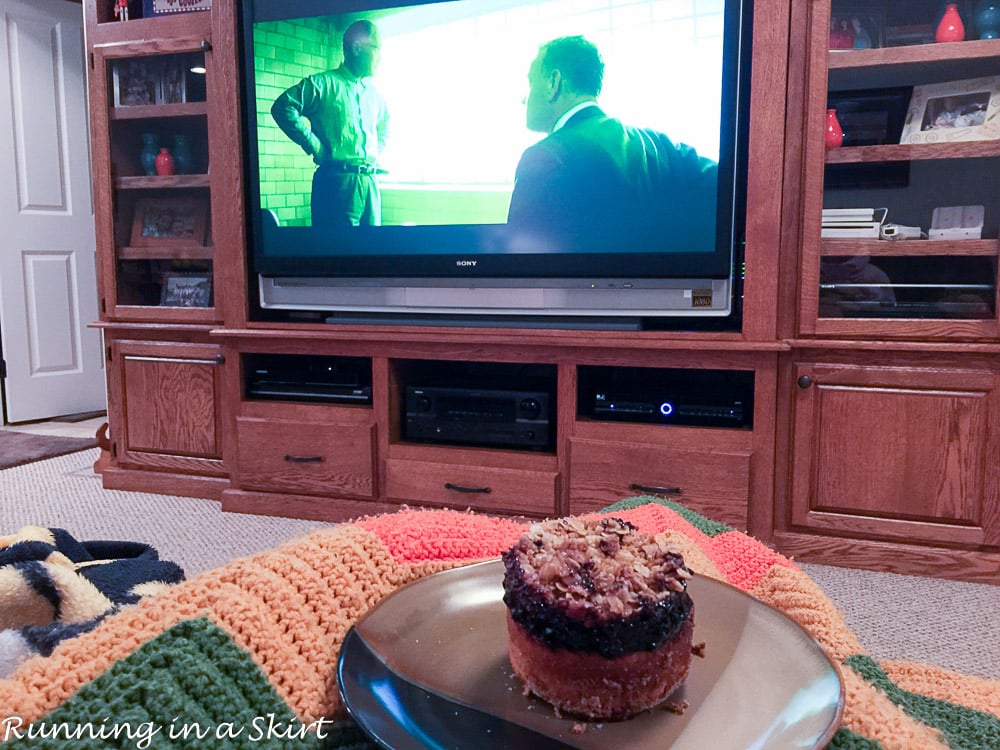 Sunday ended up being a lazy day at home.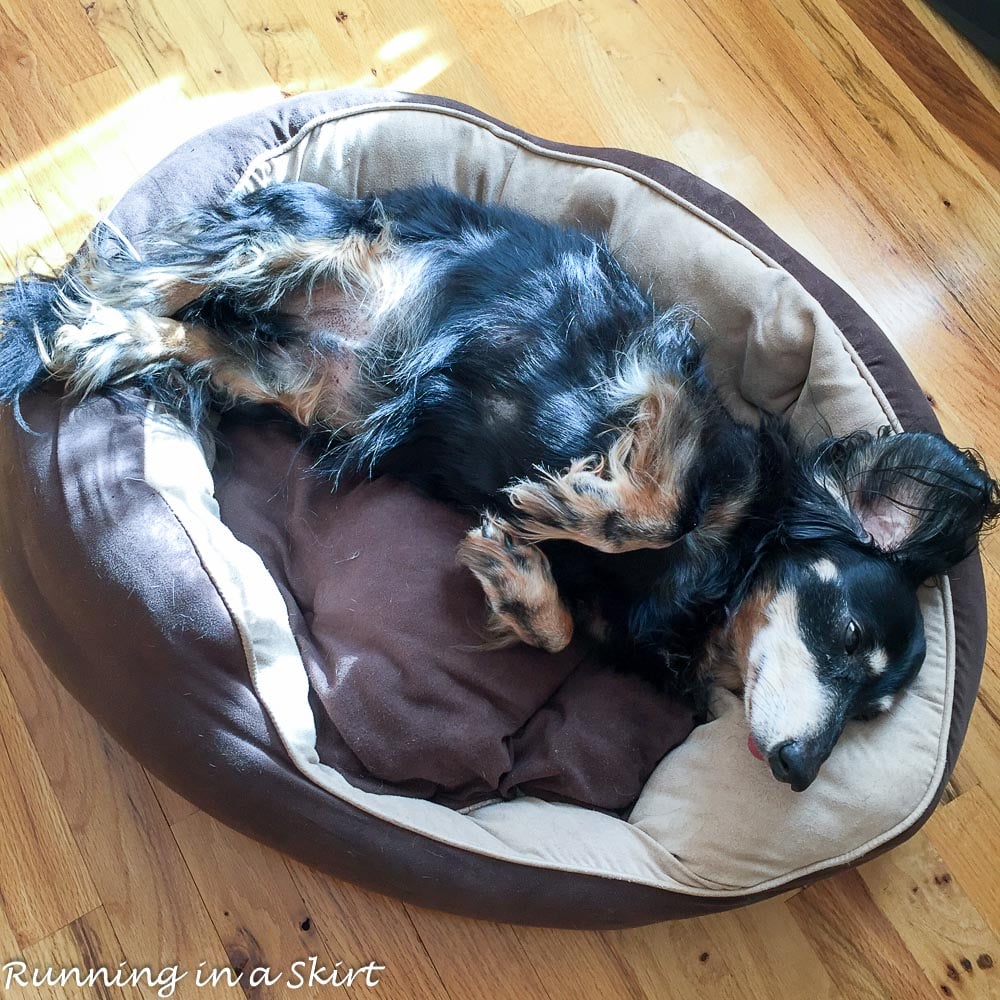 After doing some work around the house we cooked the second half of our big dinner: mussels! I prepared half of them in a white wine butter sauce and half in a spicy tomato based sauce. It's not the prettiest dinner, but it tasted scrumptious.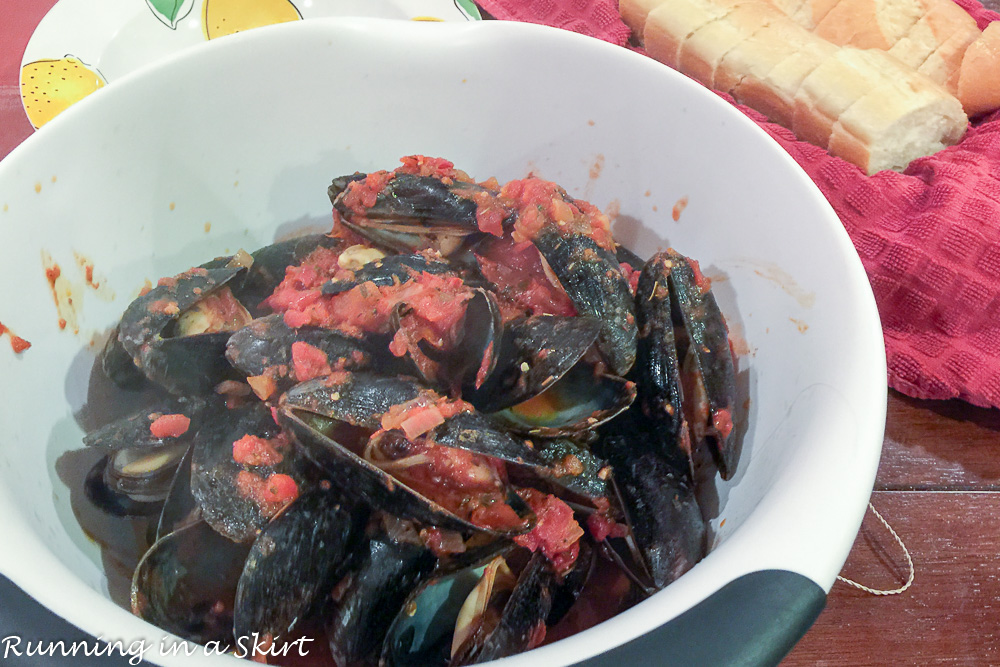 What a great weekend at home! I hope your weekend was just as nice.
Thanks so much for stopping by today. Come back tomorrorow for my favorite trick to cook a healthy dinner in less than 20 minutes.
I'm linking up with Marvelous Monday.
Your turn!
What did you do this weekend?